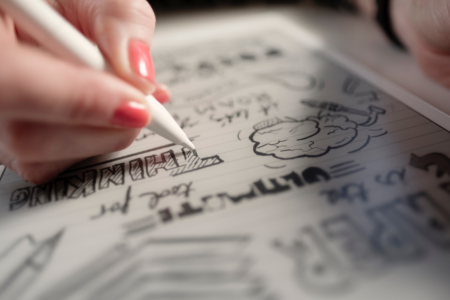 A Norwegian startup that makes tablets based on E-Ink announced the sale of more than a million devices and attracted investments of $1 billion.
The company with more than 300 employees launched the first device in 2017. Since then, international partners have invested in it, which allowed it to reach an operating profit of $31 million in 2021. The company's CEO Magnus Vanberg said that the startup is closing investments and this is "a good sign, a signal to the world."
The second version of the ReMarkable tablet was released in 2020 for $299. That's only $30 less than the ninth generation iPad . And if both devices are positioned for reading and using with a stylus, the reMarkable tablet allows only reading and writing. It does not have other iPad features.
It is worth noting that ReMarkable 2 can convert handwriting to text, has screen sharing and Wi-Fi connectivity, and support for cloud services.
Vanberg believes that the future of the industry he sees in the merger of the laptop and tablet. But ReMarkable offers a third device that focuses on books, drawings and notes without being distracted by other factors.
The head of the startup assures that the display of their tablet is gentle on the eyes, and the textured display and ultra-thin design only help to focus on work. ReMarkable assures that after purchasing a tablet, customers will not need to purchase a new device for at least another 10 years.
"You have been using an e-book for quite some time. In our business, it's not a "new model every year" dynamic. There is no emphasis on owning a new model. This is a real innovation, big steps in terms of what we can offer the client."

Magnus Vanberg
The startup positions its device as an intermediate link between a notebook and digital devices. And while the reMarkable 2 is no competitor to the iPad, the company's growth indicates interest in such devices.
Rating of the best tablets in Ukraine – TOP-10 models