Developers Tantalus Media and Forgotten Empires have revealed the release date for Knights of the Mediterranean DLC for Age of Empires III: Definitive Edition. The civilizations of Italy and Malta, the first set of historical maps, two new modes and other content will appear in the strategy on May 26th.
"Unite a rich but fragmented Italy, " the developers urge. – New settlers flock to your thriving empire with every technological breakthrough, and architects build buildings for free. Pawn resources at the pawnshop to optimize the economy, or build a majestic basilica and reinforce your army with papal soldiers. Use well-armored Paveziers to ambush your opponents with Bersaglieri, or expose them to powerful attacks from Elmeti spears."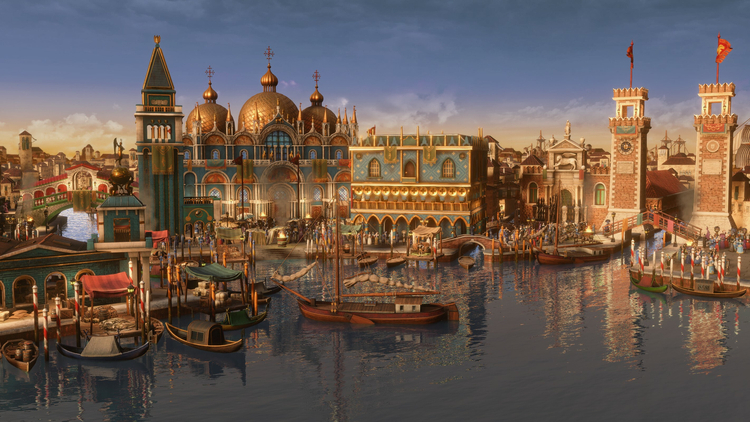 "Defend the Mediterranean from incursions with unique fortifications, wear shining armor, fire at the enemy from afar with stationary guns, " reads the description of Malta. "With fire throwers and two-handed swords, the battle can be won, and excellent command logistics will bring victory in the war. Luckily, you have both! Gunpowder can get damp during naval battles in the Chapter's galleys, but your crossbowmen won't mind. Stocks can always be replenished in a powder warehouse – or you can undermine it if there is an enemy army nearby.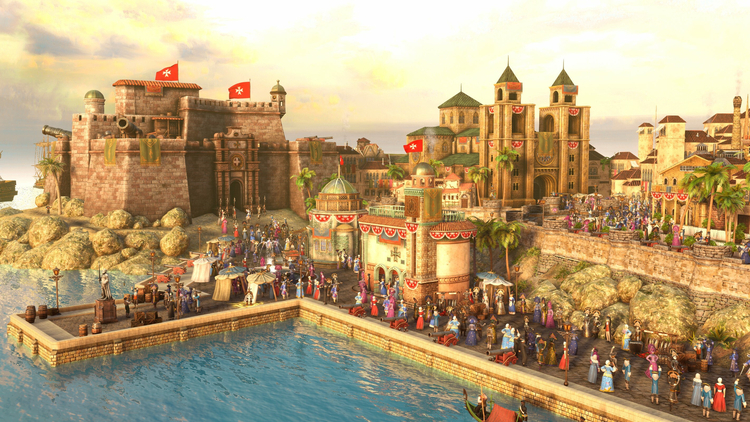 In addition to two new civilizations, Knights of the Mediterranean will add the following:
9 new minor civilizations based on the royal houses of various European countries;
30 new random cards;
two new modes – Tycoon, in which victory can be achieved through economic superiority, and Diplomacy, which will allow you to conduct diplomatic negotiations with users in multiplayer (the second supports all random maps);
8 historical maps (new variations of random maps with a unique purpose based on the famous military conflicts in Europe): Italian Wars, Eighty Years' War, Flood, Great Turkish War, Northern War, Napoleonic Wars , "Russian-Turkish Wars" and "Thirty Years' War" (the latter is available only in Diplomacy multiplayer mode).
Full information about unique units, buildings and capabilities of civilizations can be found on the official website .
The pre-order of the add-on is already open in the Microsoft Store and Steam (the game is not available in the Russian segment of the Valve site).
Age of Empires III: Definitive Edition was released on October 15, 2020 on PC (available on Xbox Game Pass). The re-release received mixed reviews, with a Metacritic score of 75/100 and a Steam score of 78% based on over 22,700 reviews. Among the shortcomings, problems with optimization and poor-quality graphics were most often singled out.
The developers have already released three paid additions – with North American and Mexican civilizations, as well as The African Royals, which included two more civilizations (Ethiopians and Hausas), new historical battles, African maps and other content.
If you notice an error, select it with the mouse and press CTRL + ENTER.