Three years after the publication of the first-ever photo of a black hole , astronomers from the Event Horizon Telescope (EHT) project published the second such image. This time, scientists have captured a supermassive black hole at the center of our own galaxy.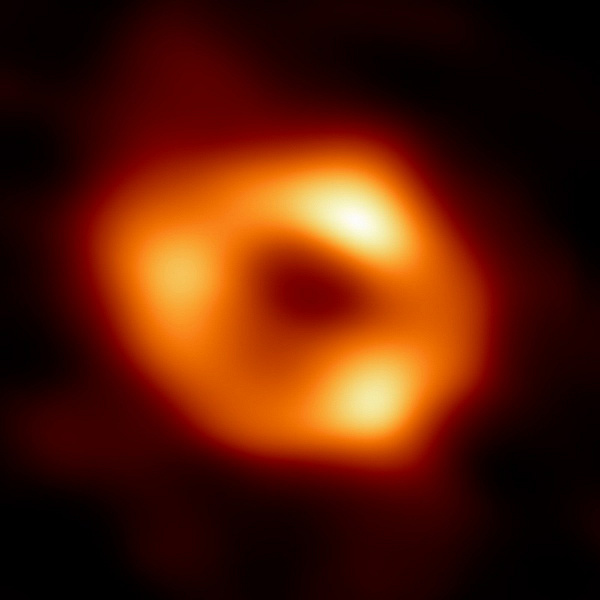 To begin with, it is necessary to clarify that it is more correct to talk about photographing the shadow of a black hole, since the object itself does not emit anything, therefore it is impossible to photograph it. It also needs to be reminded that this is not about classical photography. The Event Horizon Telescope (EHT) is an amalgamation of many radio telescopes across the earth, resulting in a "virtual" telescope "Earth-sized".
Whatever it was, now we can appreciate our own supermassive black hole. The object lies at the center of our galaxy, only about 27,000 light-years away. The mass of our black hole is estimated at 4 million solar masses. For comparison, the black hole at the center of the galaxy Messier 87 (M 87), which was photographed three years ago, has a mass of about 6.5 billion solar masses and is located at a distance of about 54 million light years. Despite the huge difference in distance, the new photo looks about the same, if not a little worse.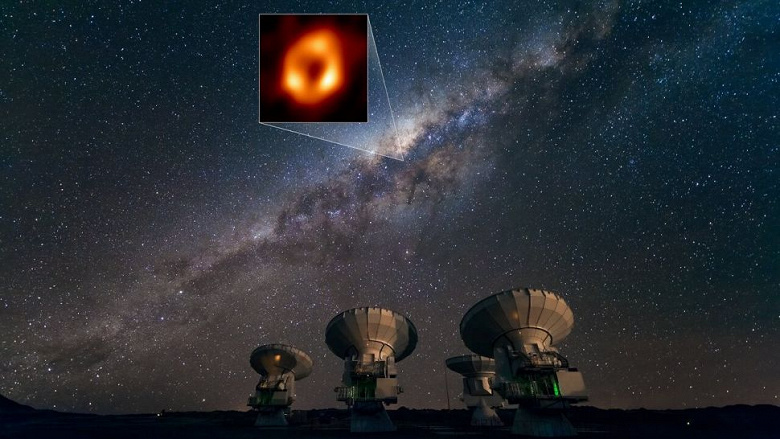 The thing is that Sagittarius A*, as it is customary to call the object in the center of our galaxy, is much more variable than its orders of magnitude larger counterpart. Data on both black holes were collected simultaneously: over five nights in 2017. But, as we can see, it took three years more to process information about our object. If the black hole in the center of M 87, due to its size, practically did not change during the entire time of observations (we are talking about changes in clumps of matter around the hole), then Sagittarius A* changed every 5–15 minutes. Because of this, scientists had to take thousands of photographs, and the final image that we see today is averaged. It is also important because there were previously various theories, according to which there is no supermassive black hole in the center of our galaxy. But now we can confidently say that it is.
At the time of data acquisition in 2017, the EHT system consisted of eight telescopes. Now there are 11 of them, and astronomers have already used the replenishment to obtain new data, so it is possible that later we will be able to see a clearer image of our black hole.