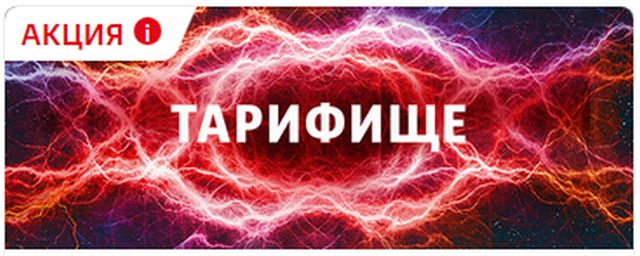 The GSMA recommends Russia to reduce the requirements for the parameters of electromagnetic radiation of 5G base stations. Telephone terrorism: to hide it "for peace of mind in the house" or, on the contrary, to speak loudly about it for the edification of future "terrorists"? MTS Bank and "Tarifische" with a 30% discount, about the benefits of business diversification and "cross-pollination"
Is 5G equipment in Russia too safe?
Who would have thought that the GSMA took care of Russian mobile operators! Say, the requirements for the equipment you have are greatly overestimated and the standards for the parameters of electromagnetic radiation are too strict. If you release the reins a little, then construction will go faster and will cost operators less. Surely the same could be said about the emission of base stations in other standards and bands, because the requirements are the same. But 2G, 3G and 4G networks have already been basically built and are working, but with 5G it is not too late to do something in this direction. Anyone can download the full report of the Association here.
On the same link, a more detailed vision of the situation with 5G in Russia, English, I advise you to take a look. For example, they claim that while maintaining the current standards for the maximum power of electromagnetic radiation, Russian operators will have to install three to five (!) Times more 5G base stations than is really necessary. And this is not only time, but also scary to think about how much money.
On the other hand, specialists have to say their weighty word here, they know better. It should be more visible, although it is not always the case. And the norms-standards are developed by living people who can also be sincerely mistaken or something bewildered. My favorite example is one of the first materials I wrote for Mobile-Review, you can read it here.
Quotes from the GSMA press release:
"… According to the forecast of GSMA Intelligence, it is expected that in the Russian Federation the 5G technology will account for about 20% of the total number of connections by 2025. According to the industry forecast released today by the GSMA, implementation could be faster and cheaper if the government decides to move towards international guidelines for RF EMF safety.

The Government of the Russian Federation is implementing the Digital Economy program, which aims to create a digital ecosystem, while unlocking the full potential of the Internet of Things (IoT). 5G networks are the backbone of digital infrastructure and are expected to support significantly faster mobile broadband Internet speeds.

However, there are two factors that can negatively affect the construction of 5G: the government approval process for building permits, and the requirements for the siting and operation of radio transmitting facilities (PRTO), which establish maximum permissible levels of exposure to electromagnetic fields in the radio frequency range (RF EMF) for humans. … These requirements are much more stringent than international ones, but, according to experts, they do not provide additional health protection, and can also lead to a 10-fold increase in operating costs for operators.

In March 2020, the International Commission on Non-Ionizing Radiation Protection published updated safety guidelines for all frequencies used for mobile services. The guidelines, which took into account an additional 20 health studies, did not identify any health risks to people, including children using mobile phones or living near base stations.

"The COVID-19 pandemic has demonstrated the critical role of high-speed communications in supporting various sectors of the Russian economy, especially education, healthcare and manufacturing," said Daniel Pataki, Vice President for Regulatory Affairs, Head of Europe, Russia and CIS at GSMA, an international trade association. representing over 750 mobile operators worldwide. – Poland and Lithuania have adopted updated guidelines this year, following the example of many other countries that have done so in the past. Russia has the ability to spur growth if leaders begin reforms now. "
I periodically see discussions of excessively strict radiation standards in our country, the majority object, citing ordinary propaganda. Say, operators just cry and justify the low rates of construction and modernization of their networks, but in the cultured and humane West, all these norms are probably much tougher, they think about people there! But here, in the inhuman Raska, just to collect money from people. You know, the GSMA association is extremely difficult to suspect of excessive sympathy for Russia, the maximum you can hope for is neutrality. And if they write about excessively tightened nuts with radiation standards in Russia, then with a high degree of probability it is so.
But the phrase that the government approval process for building permits in Russia is one of the two main obstacles is fact and complete shame. It seems that the whole world is already aware of the sad situation, which has hardly changed in our country for decades. As far as I understand, the press does not openly assume demands to "give in to a paw" just because it is customary to prove such statements, otherwise it may be fraught. Okay, let's assume that everything is so bureaucratic that both changing ministers and numerous honest and incorruptible officials struggle with all their might, but they cannot do anything about it.
Again about telephone terrorism
This time Moscow mosques were damaged, you can read the news from Interfax here. On November 14, 2020, a man called in the afternoon and announced an explosive device planted in the mosque. Law enforcement officers did not find anything explosive in the four examined mosques, but they found the phone number of the caller and, most likely, the author of the call, they do not give details. All the same, there was evacuation of mosque visitors, but nothing very massive. I still absolutely do not understand why. Why did you call? Offended at the seller in the market and decided to take revenge on all Muslims in such an extravagant way? Not realizing that with a very high degree of probability they will track the call, phone and all movements / calls of its owner? It looks like the logic of a fifth grader trying to dodge the test by calling about a "mined" school.
Brothers-sisters, don't do that! Even if you are very offended. I do not know what exactly will be charged to the caller in this case, but financially it can be very, very expensive for him. If they decide to act in the field of administrative responsibility and reimbursement of expenses. I also don't understand the point of hiding my head in the sand without publishing (or publishing very rarely) reports of such events. Are they afraid to lead mentally unbalanced or not very smart people to bad ideas? So detailed and colorful information with the announcement of terms / fines + almost inevitability of punishment would just stop the fool. Wouldn't stop a smart and "miner" for fees in any case, but there are hardly a lot of such craftsmen now. And so – a dozen "bright" publications, and a home-grown "terrorist" would think ten times before calling. As a result, we somehow coped with the waves of phone calls about "mining" from the territory of a neighboring state?
MTS, 30% discount on Tariff
How many times the long-suffering "Tarifishche" was "buried", I do not even remember. I remember that in some review I was surprised: thanks to its popularity, Tarifische has become a kind of brand, and such things are not scattered about. So they did not scatter, let him live. And now MTS has put this tariff on the first place in its tariff showcase at all, which in itself speaks volumes.
True, the tariff, of course, has been greatly reduced in comparison with the times of its appearance on the market. If interested, read our review here. Although it is 9 months old, it is relatively small, but clear: it is clearly visible in what ways the price increases in package tariffs occur. You will know what to compare with when choosing a tariff and whether the tariff should be changed at all. Most likely, it will work with other operators: it is very difficult to come up with a fundamentally new thing, so everyone should have more or less similar price mutations.
Now about the news itself, quotes from a press release dated November 16, 2020:
"New and existing clients of MTS Bank, when registering a banking product in the office, in the online bank, on the bank's website or in the contact center, can purchase a SIM card with the Tariffische tariff plan on special conditions: with a 30% discount on the subscription fee for the first year of use. In the first week, the discount on the tariff will be 100%.

The promotion is available when opening any banking products: debit and credit cards, deposits and loans in the offices of MTS Bank in Moscow, Krasnodar, Ufa and Khabarovsk. With online registration, the promotion is available to residents of Moscow; in the near future, it will be replicated to other cities. There is no need to leave any additional applications for "Tariff", the courier will bring a set with a SIM-card.

Advantages of the Tariffische tariff plan: a large Internet package and unlimited for social networks are connected to the tariff, unspent gigabytes are exchanged for cashback, which can be spent on paying for communication services, entertainment services and applications. The tariff can be customized to suit your needs by choosing the required package of minutes and SMS.

The timing of the promotion is limited by the availability of kits. For the list of cities and offices of the bank, where the action is valid, check the MTS Bank website. "
If you are still dealing with MTS Bank or are going to do business with it, then why not? The tariff itself is not bad even after all its shredding, and taking into account the 30% discount in Moscow, for example, the fee for the first year will be 455 rubles / month. A year is a decent period, during which "either the padishah will die, or the donkey will die", and then you will orient yourself according to the situation. It is very, very unfortunate that, apparently, only new connections are offered in this format. If only when ordering, for example, MTS Bank would allow a debit card to transfer your number to Tariff with a 30% discount for a year … Okay, that is, that is.
Related Links
Share: 





we are in social networks:
Anything to add ?! Write … eldar@mobile-review.com