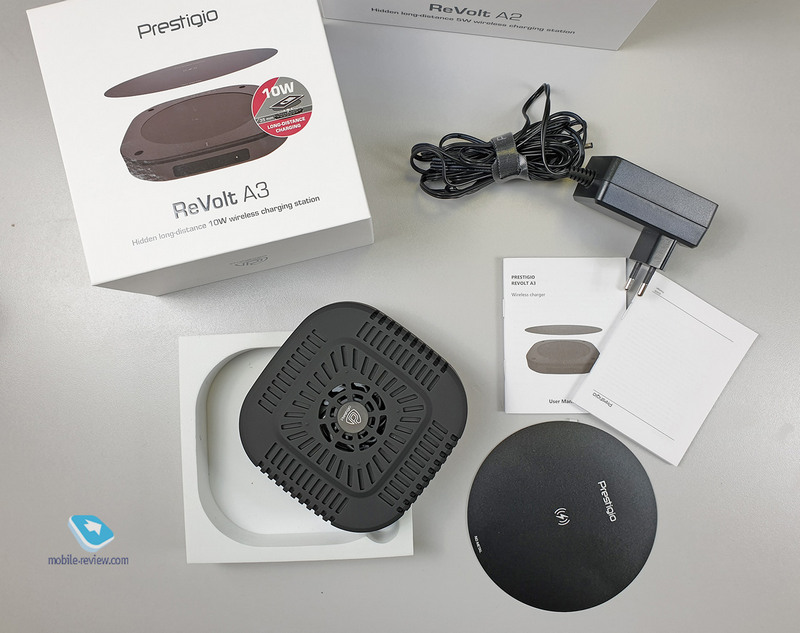 Content
Wireless charging stations Revolt A2 and A3
HP ZBook Fury 17 G7
Xiaomi Poco X3 NFC
Apple MagSafe Chargers
Thermometers from Xiaomi
Microsoft Edge
Jupiter Dawn Smart Building Block
Silent Hill. Towards horror. Games and the theory of fear
Conclusion
Wireless charging stations Revolt A2 and A3
Two wireless charging stations were sent to our acquaintance, which many may like.
Why not just a charger, but a charging station? The fact is that the charging block is installed under the tabletop, and a thin circle is placed or glued onto the tabletop itself, denoting the charging area. The main advantage of this technology is that, firstly, it does not occupy the surface of the table, and when the smartphone is not charging, at least a cup of coffee can stand on the stand, and secondly, there are no wires. Chargers of this kind can rarely be found in hotels or Starbucks coffee shops (but not in Russia). However, let's take everything in order, first about the differences, then about the complete set, and then we will test how thick the charging stations "pierce".
Two models of charging stations – Revolt A2 and A3. The main difference is written on the box. The older model supports 10W fast wireless charging, while the younger model supports 5W
There are two models of charging stations – Revolt A2 and A3. The main difference is written on the box. The older model supports 10W fast wireless charging, while the younger model supports 5W. As the manufacturer himself comments, A2 is a slow charge, ideal for a bedside table: I put my smartphone down before going to bed, and by the morning it will definitely charge.
The models differ in size (A2 is larger), but their weight is approximately the same. However, the Revolt A3, which supports fast charging, has a cooler in the design.
Another difference has to do with construction. The models differ in size, the Revolt A2 is larger, but weighs less (197 g for the A2 and 245 g for the A3). However, the Revolt A3, which supports fast charging, has a cooler in its design. The propeller mechanism is practically silent, but if you imagine that the charging station is installed on the bedside table at the head, you can hear it in absolute silence. Although if the hum of the cooler turns out to be the only thing that prevents you from sleeping at night, then I even envy.
The set is simple: a charging station, a reception area, documentation and a power adapter with a 3-meter cable.
The Revolt A3 has a cooler
The charging station is attached with a sticky layer
This is what the sticky layer looks like
And this is how the sticky layer looks on the Revolt A2 after tearing off the station from the inside of the countertop after a couple of days. I put the security label back on, drove the station to the office, and pasted it back on. Will keep. But in general, this is a regular double-sided tape. Possibly slightly better quality than what you find in the store
The Revolt A2, in addition to the sticky layer, has holes to screw the station to the surface. So as not to be stolen – this is the only idea why it is needed. But the Revolt A3 only sticks to the sticker, although it is obvious that this model is much more promising to pull off – and smaller in size and charges faster
Test
The manufacturer says that charging stations work with any surface – wood, glass, plastic, granite. Frankly speaking, I would very much like to have the opportunity to check the manufacturer's words about granite. Still, if you have access to a table with a granite or marble top, it hints that in life you are choosing the right routes. Or you work as a caretaker in the Hermitage.
Charging surfaces with a diameter of 11.6 cm. On the back there is a sticky zone. The front surface is slightly rough, matte black. A nice feature that absolutely no fingerprints are left
I had the opportunity to test the work of the chargers on the Ikea tables and an oak bedside table (by the way, there is no difference).
This Revolt A2 is glued to the back of the table 2 cm thick
Table thickness 2 cm
And this is how the assembled structure looks like. Below is a charging station, above is a charging area. In general, it is assumed that the charging zone is glued, but, in my opinion, it is worth considering the scenario when the charging "blotch" lies just like that. You need to charge your smartphone – put the zone down and charge
As you can see, the charge goes without problems. However, my home table is 3 cm thick, the charging station also penetrates perfectly
But you must admit, it is always interesting, and what is the maximum. I didn't have real wood, so I had to take paper. The maximum thickness (tabletop + paper) was 4.5 cm, while I did not record a drop in power (at least the smartphone showed the same time until fully charged)
Such charging stations are imagined in the rooms and lobbies of hotels or airports. However, they will be appropriate in the bedside table or on the work table in the office. Prestigio was asked to emphasize that one of the main advantages of their solution is the power of "penetration" (officially declared 3.5 cm for Revolt A3 and 4 cm for Revolt A2), since competitors do not cope well with 25 mm. Another important advantage is full certification and passing all safety tests according to CE standards. Both models are already on sale in Europe, and will soon be on sale on Amazon. About safety – this is the right note, especially if the option is provided when the charger is hidden in the nightstand. For sales in Russia, see the official website.
If you are interested, then in retail sale here is Revolt A3, and here is Revolt A2.
HP ZBook Fury 17 G7
Now I have an HP Omen X on my review. A gaming laptop with two screens, and, probably, I should have taken it into the text about cool gadgets. However, it is no match for the Zbook G7 Fury.
HP OmenX
Like, as many as 2 screens, but no emotions. Another thing is the Z Book Fury 17 G7: a brutal and primitive design, a keyboard with a trackpoint and two rows of buttons at the touchpad. This is definitely not a MacBook, where there are 4 ports for everything about everything. The G7 Fury has a full arsenal of ports, and up to 128 GB of memory and storage, you can stick as much as 10 TB. The laptop has a 17-inch 4K screen with a brightness of 550 nits, which also turned out to be touch-sensitive. In my opinion, the HP ZBook Fury 17 G7 is what a laptop built for itself by an enthusiast indifferent to exquisite designs who just wants it to be powerful and juicy. This is a professional laptop, so the video cards are also GeForce Quadro (there are RTX versions).
The price range is from 2 to 10 thousand US dollars.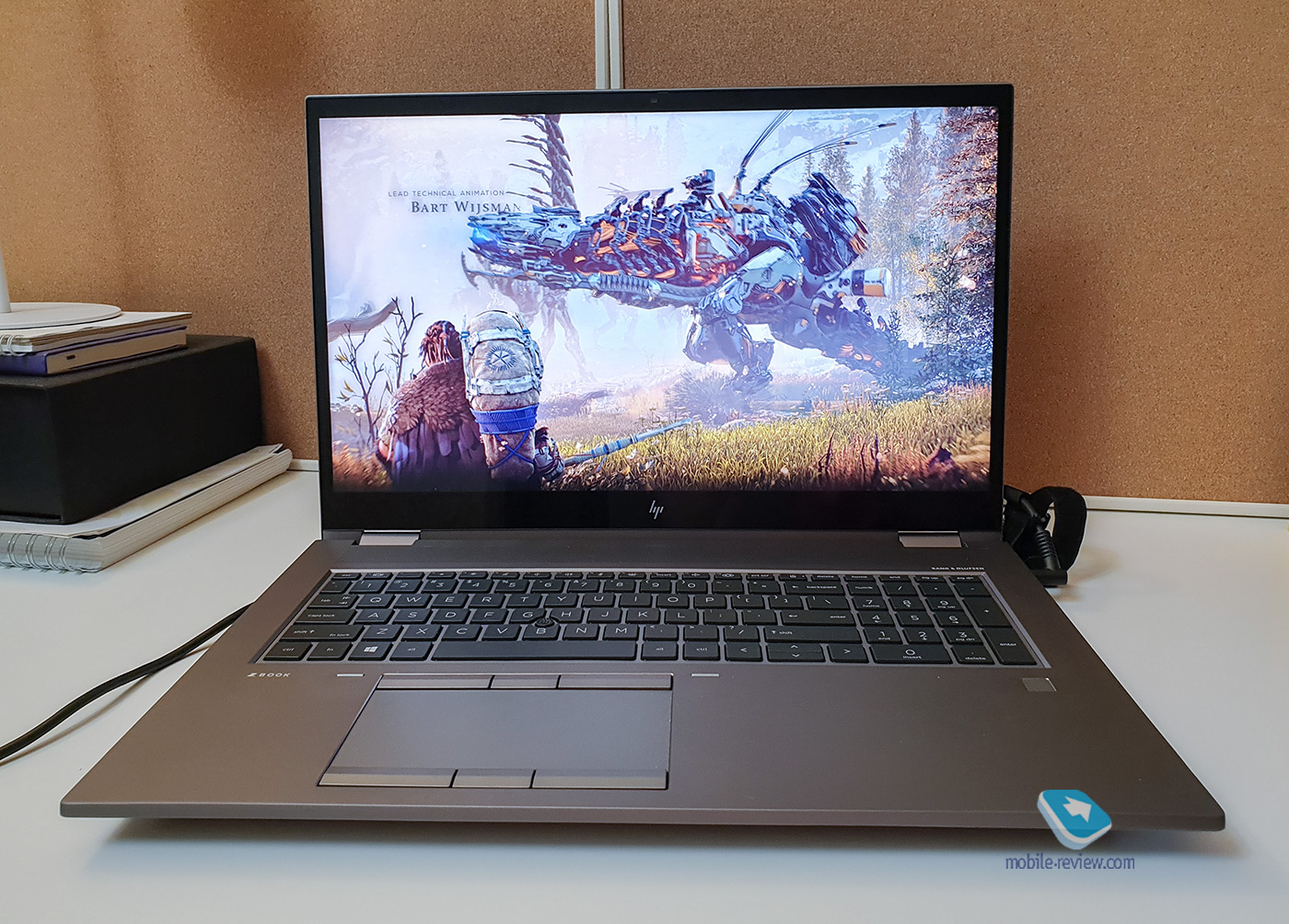 HP ZBook Fury 17 G7
Xiaomi Poco X3 NFC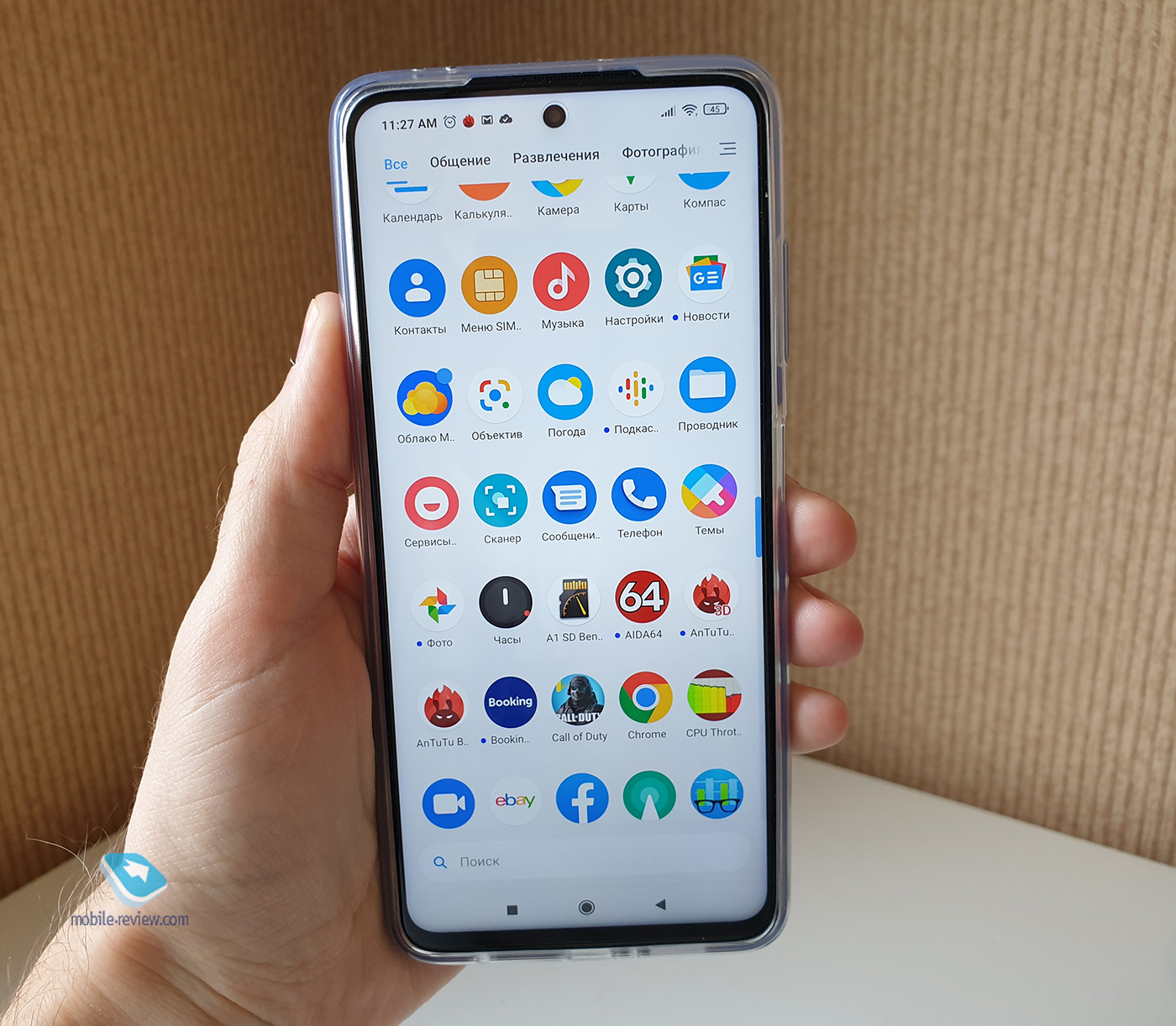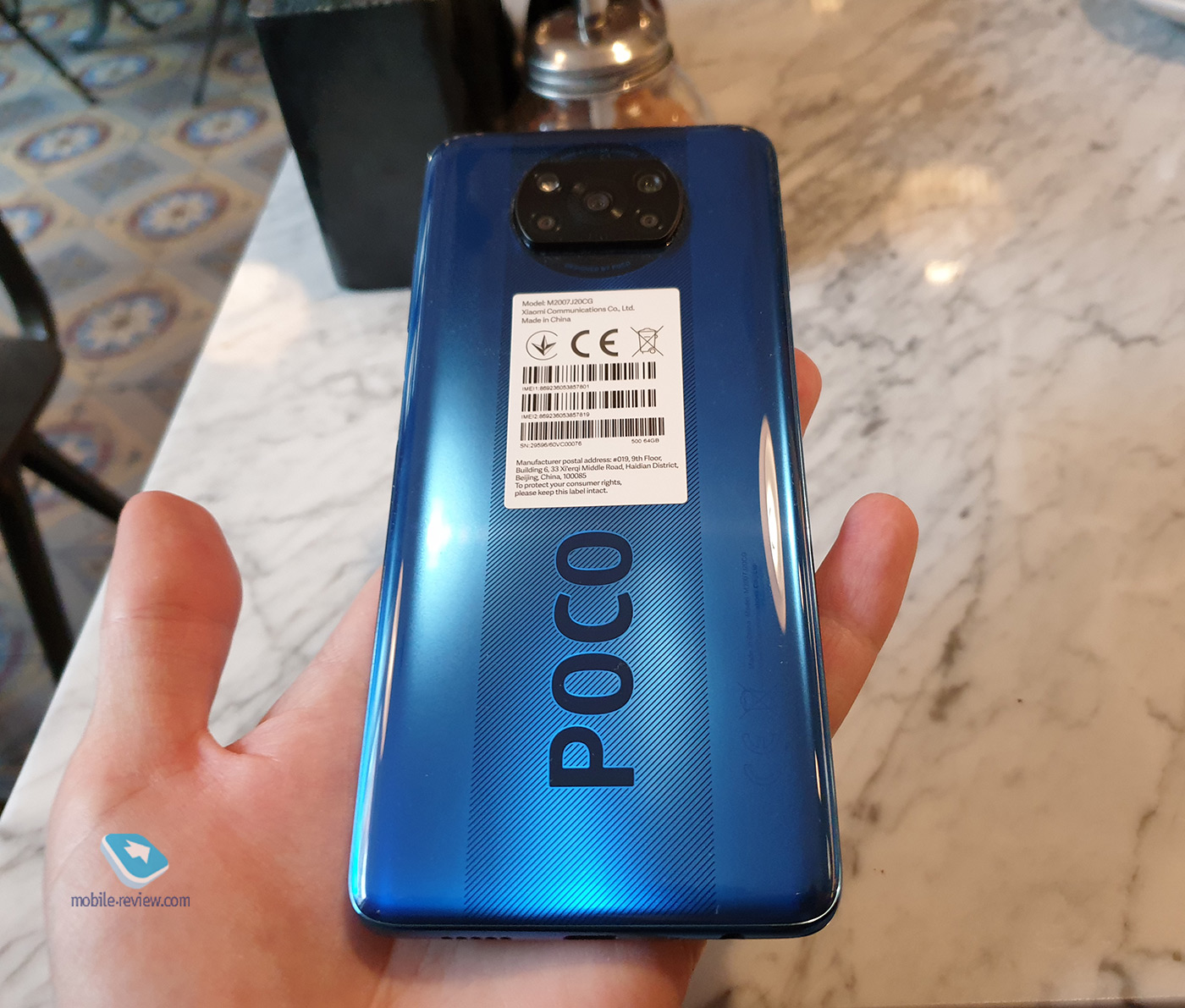 The huge bold branding on the back of the smartphone is designed to make everyone understand from afar what kind of smartphone it is. Probably, in the era of visually similar devices, this is exactly what you should do!
The device turned out to be much more balanced than the already legendary Pocophone X1. The slogan of the new Poco X3 is maximum comfort. Not top performance, but comfort. The performance is enough to play well, and the photo to immediately without filters on Instagram.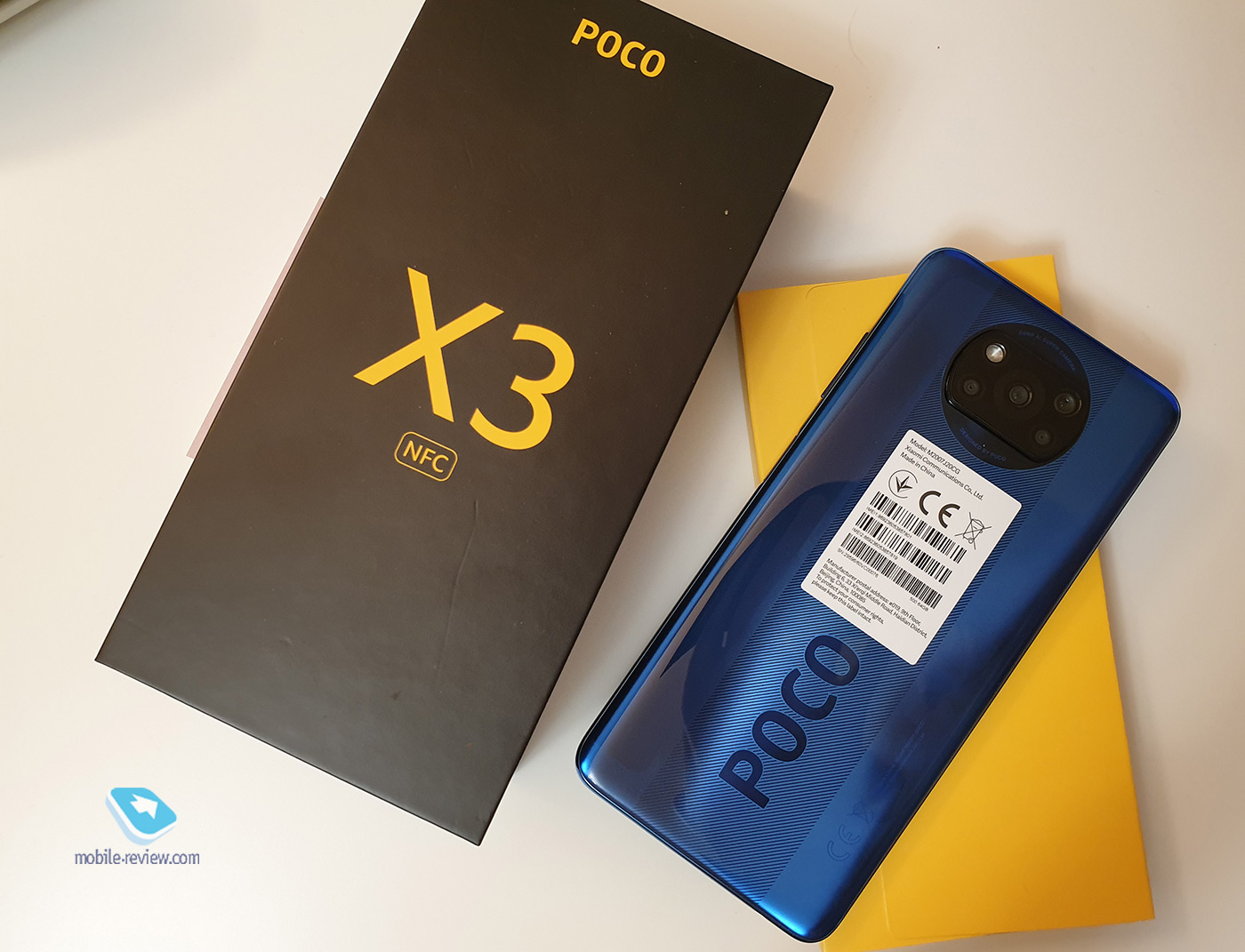 The smartphone is good and up-to-date, because not only the chipset's technical processes are correct, but the kit even includes an ANTIBACTERIAL case. Here it is, in the photo below. Which other manufacturers have you seen antibacterial covers? The genius of the antibacterial cover is off the charts. It's like an Apple Watch with an oxygen sensor that no one needed before the coronavirus.
In general, a gorgeous device with a screen brightness of more than 600 nits, wide color gamut, 90 Hz frequency and 240 Hz touch processing.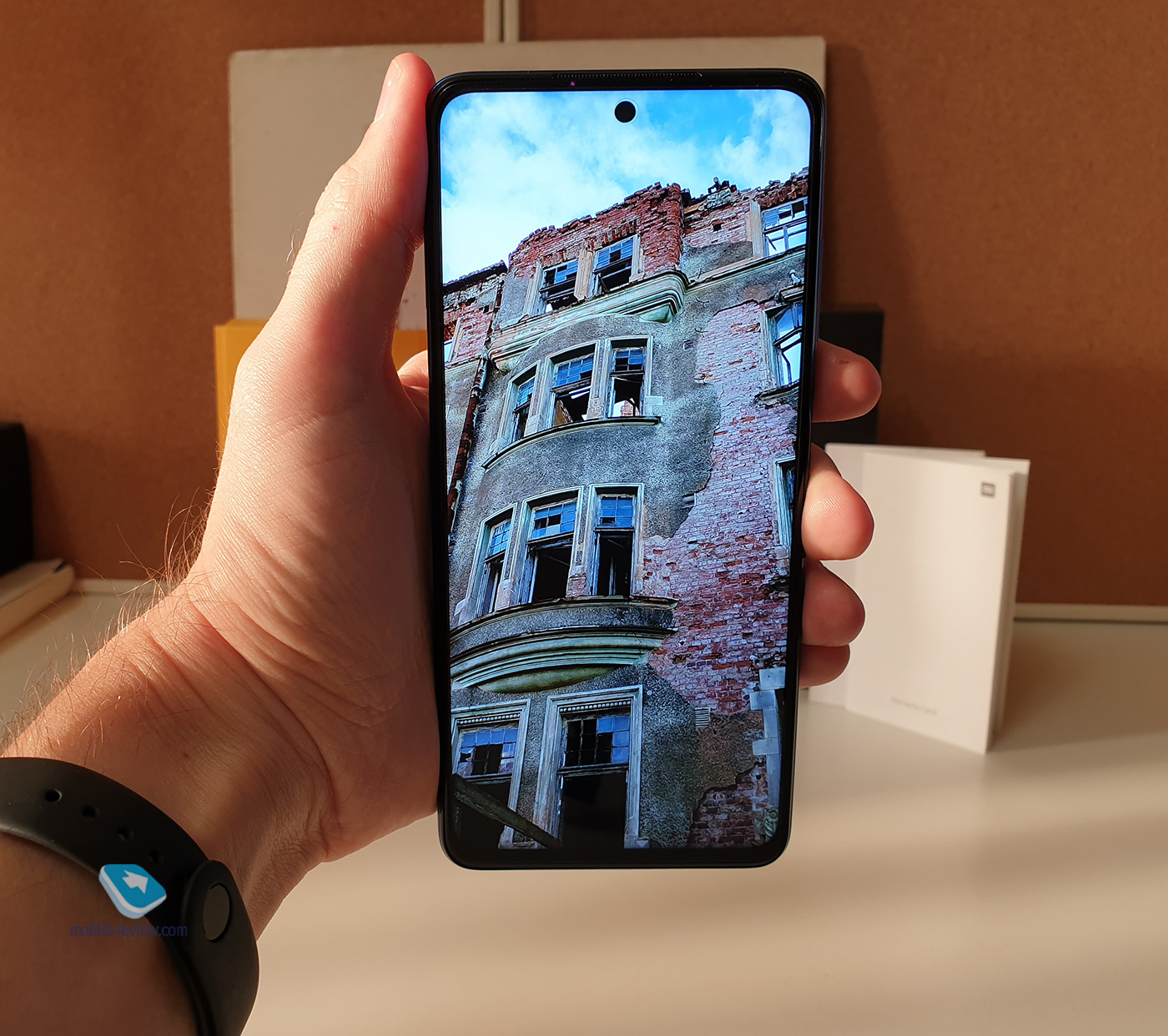 If you missed it, be sure to read the review.
Apple MagSafe Chargers
Believe it or not, this is a major innovation in the charger market since the original MagSafe for MacBooks and the invention of wireless chargers. And everything will be as usual. At first, people laugh and deny, and then they start praising and using. By the way, the same applies to the lack of chargers in the kit. We all remember how Samsung first teased Apple for the lack of a 3.5mm jack, and then removed it itself. Samsung is now publicly trolling Apple for charging, but will likely do the same.
And you can rest assured, because Samsung is no less, or maybe even more greedy, than Apple. Apple, after all, only raises prices, and these not only break the price tag, but also stick advertisements into the flagships.
However, we are distracted. Not everyone understands that MagSafe is more than just wireless charging, it's a new era in which smartphones will ditch ports. Two points can be distinguished as the main disadvantages of wireless chargers: you cannot charge and use the device at the same time. The second minus is that I put it crookedly, the charge does not go, the smartphone heats up. Apple solved both problems elegantly and gracefully.
After the release of MagSafe, it turned out that using this charger, you can also charge any Android smartphones that support wireless charging. It seems to me that in the camp of smartphone manufacturers, that in the ranks of manufacturers of accessories, at that moment many engineers and designers were snatched away when their bosses came and asked: "And if it was possible, then what did we not offer first ?!"
And, I think, there is no need to explain that in a few months the market will be inundated with MagSafe clones designed for Android. Well, if you manage to use magnets not only for charging, but also for fastening, then it will be just a mind-blowing hit, and everyone will immediately rush to buy such "axes".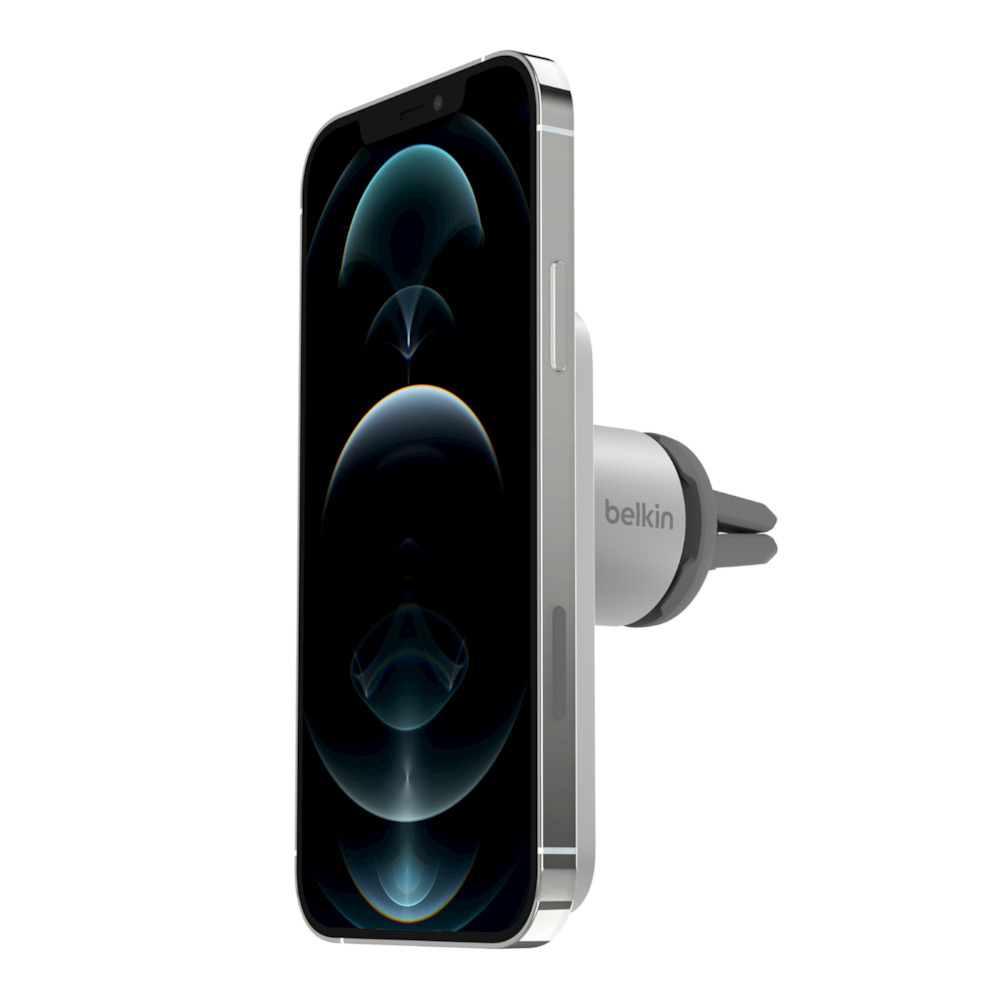 Belkin MagSafe Magnet Mount for Vehicle
Thermometers from Xiaomi
In this coronavirus era, you need to closely monitor your health, hygiene and check if your sense of smell has disappeared. Xiaomi does not lag behind the trends, but introduced a high-precision wireless ear thermometer. Only $ 24. It is called Mijia Ear Thermometer. I put it in my ear, waited a couple of seconds and received the most accurate data. As the company itself explains, firstly, a more accurate temperature can be obtained through the ear (like there is generally a stable microclimate in the ears near the eardrums), and, secondly, in this way it is easier to measure the temperature, for example, in babies. The kid fell asleep, and he immediately – op, and a thermometer in his ear!
I carefully read the comments to my articles and know that there are many reviews from readers with special needs who, after reading about the Mijia Ear Thermometer, can say: "Volodya, well, have you seen our comments at all? What ears? This is somehow unusual, not in our opinion, or something. "
I dare to assure that Xiaomi company understands the needs of all people and their special desires. For just RUB 1 (less than $ 000!) You can buy the gorgeous, innovative rectal Xiaomi Medical Digital Thermometer, which is probably even more suitable for diagnosing coronavirus symptoms.
Microsoft Edge
Not exactly a gadget and innovation, but every month Microsoft Edge is getting better. I have almost completely moved to Edge on my work computer, and recently, for the sake of experiment, I downloaded mobile Edge for my smartphone. It's pretty straightforward, as Edge offers you everything from Chrome to import everything from bookmarks to passwords.
In the new build, Microsoft has come up with a very cool idea: vertical tabs placement. Before condemning and denying, think about owners of widescreen monitors who have a lot of free space on the sides.
Tabs can be grouped, selected several at a time and dragged. By the way, Microsoft improved the mute feature on a specific tab the month before last. For Chrome, for this you need to right-click and then select Mute. And Microsoft did it like in Safari, when you can click on the speaker icon drawn on the tab.
Microsoft Edge is what Chrome should be: a powerful yet lightweight browser. I recommend everyone to download and use. Firstly, improve your user experience, and secondly, maybe Google will start to swarm about modernizing its Chrome.
Jupiter Dawn Smart Building Block
More funny gadgets from Xiaomi.
Jupiter Dawn Smart Building Block is a robotic construction set with augmented reality. You are building an airplane or such a robot. He can walk by himself, he can be controlled from the phone, and through the smartphone camera you can see how it works, lets out lightning and plasma charges. Accordingly, such a semi-virtual game turns out. For example, the participants control robots and fight through the screens of smartphones, shooting at each other with virtual charges.
A special application is downloaded for the smartphone, through which it will subsequently be possible to control the robot and play (virtual effects are applied there). And in the first step, an interactive assembly instruction is displayed.
To understand how it all looks live, I recommend watching the video at the link below. Everything is in Chinese, so set the speed to 2x. The robot is very cool. A bunch of legs, the torso rotates 360 degrees, the guns spin. In short, a very juicy toy that is more even for adults than for children.
Prices range from $ 15 to $ 180.
The video octopod costs just $ 180. This, as I understand it, is the flagship toy. He has over 1 parts to build, all sorts of motors and lights.
Silent Hill. Towards horror. Games and the theory of fear
It's not really a gadget, but all Twitter is buzzing about this book, so I decided to read it too. By the way, the book was published back in 2012, but it was only translated now. It costs 299 rubles per liter, but it is available free of charge in the original on the websites of American libraries. Although it is probably free for those who have a subscription, the English edition is better, for with pictures.
But I decided to tell you about the book, as it allows me to recommend one interesting YouTube channel. Relatively recently I came across it. They make small videos about game mechanics and game design. For example, how open worlds are generated, how mechanics are developed so that the player does not get bored of monotony, how they create the illusion of a large-scale world, how they play with emotional tension and create an atmosphere of fear. If you know Russian or English-language channels with similar topics, then write comments. Thank you in advance!
Conclusion
In the comments, tell us what interesting gadgets you noticed. Perhaps you read it or even bought it. Do not get sick, wash your hands and watch the temperature!
Back to content >>>
Share: 





we are in social networks:
Anything to add ?! Write … eldar@mobile-review.com