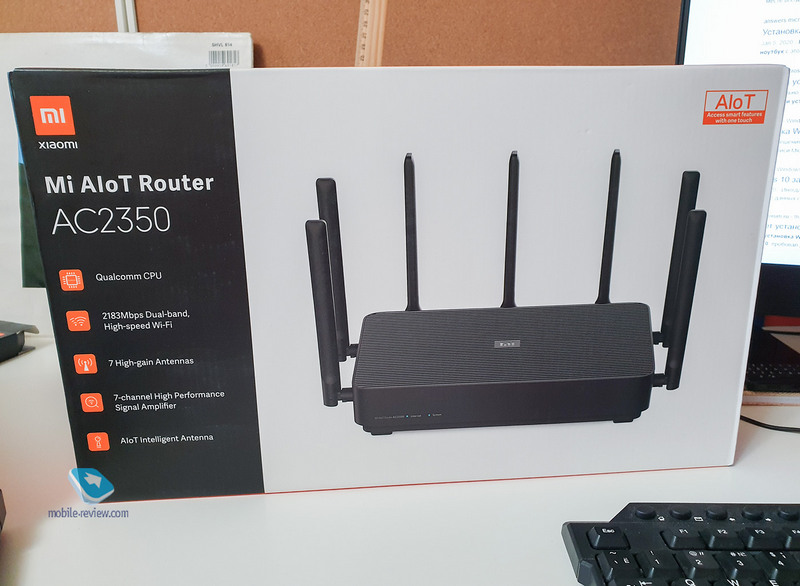 Content
Keyboard Touchpad Click & Touch
HP DeskJet Plus Ink Advantage 6075 and HP DeskJet Plus Ink Advantage 6475
Dell G7 17
Xiaomi Smart Band 5
Sony WH-1000XM4
Mi AIoT Router AC2350
Monitor Xiaomi Mi Curved 34 Gaming Monitor + Microsoft Flight Simulator
Smartphone stand IMSTICK
Conclusion
Keyboard Touchpad Click & Touch
The keyboard-touchpad from Prestigio has finally arrived for the review, to the presentation of which I rode in Minsk last year. Then I stayed in Minsk, it was a hot summer, I walked, ate big evil potato pancakes and looked at the world.
The event was in June, and the product was promised to be on the shelves in September. At least that was the plan. But the developers said that they still could not establish stable mass production so that everything was as it should be. I missed the moment of entering the market, but finally the keyboard is in my hands.
This is a universal keyboard, the keys of which also act as a touchpad. This is intended to be your multi-device home keyboard. For example, for smart TV, tablet and computer. The keyboard has keys for quickly switching between devices.
The battery is built into the case, recharging via Type-C.
I just started testing, but I got the idea. If the samples at the presentation had roughness, then there are no problems with the serial product. Anyone who has worked with a laptop touchpad will intuitively figure out how to use Click & Touch. Incidentally, I was pleasantly surprised. I plugged in the keyboard and immediately started working on it. I didn't even have to study. Everything turned out naturally and simply. I immediately noticed that the keys were made more elastic to make it easier to use the keyboard as a touchpad.
As a universal keyboard for the home, Click & Touch is great. I will tell you more in detail in the near future, as I finish the review.
HP DeskJet Plus Ink Advantage 6075 and HP DeskJet Plus Ink Advantage 6475
Quarantine made me think that it would be nice to get a printer. In St. Petersburg, I have an excellent laser printer from HP with a Wi-Fi connection. It is already 7 years old, but it still works well and correctly when I turn it on. To drag to Moscow laziness. In August, HP released new MFPs.
HP writes that it is possible to automatically scan multiple pages at a time. Scan and send to printer using smartphone. You can print both documents and photographs.
Lots of ports, dual band Wi-Fi with self-healing function for checking and troubleshooting, Bluetooth 5.0.
HP's promo materials claim that the device is very easy to use, so schoolchildren should buy it by September 1. And I'm lost in thought. The model is nice, but HP also has the HP Neverstop Laser. I went to the presentation, and Eldar bought one of his own home. And in one of the issues "Spillikins" told about it. But HP has a modification of the Neverstop in the form of an MFP. But this is black and white printing, but the kit comes with a 5-page cartridge. In short, it will be necessary to get everything for the test in the fall.
Dell G7 17
Dell has released new G-series laptops. I've been fond of the G-series before, considering it to be one of the best gaming laptops available. A friend recently bought a little white G5. Happy as an elephant.
The new G-series is even better in every aspect. First, the design has changed. The previous generation was good at being rude and brutal.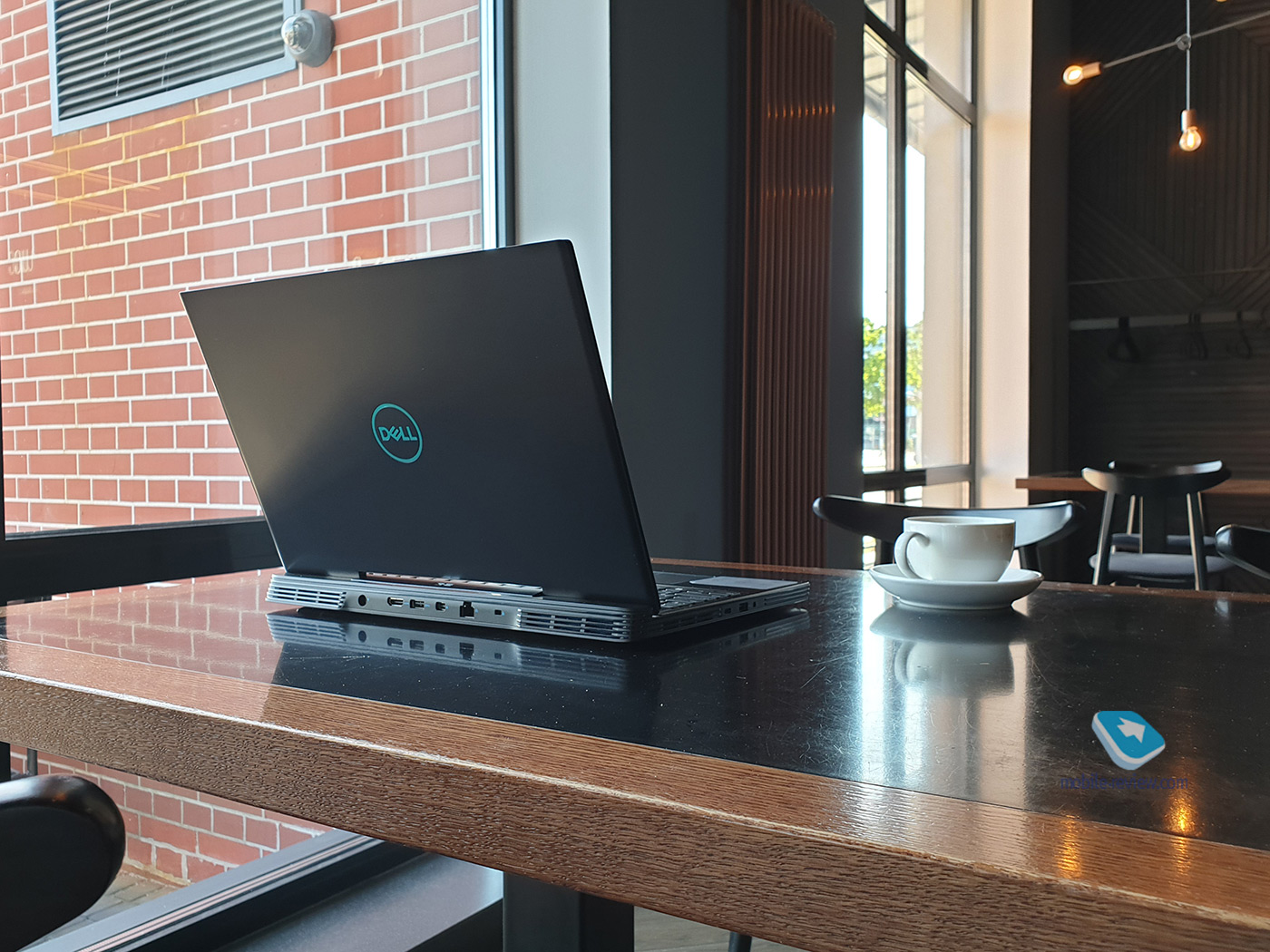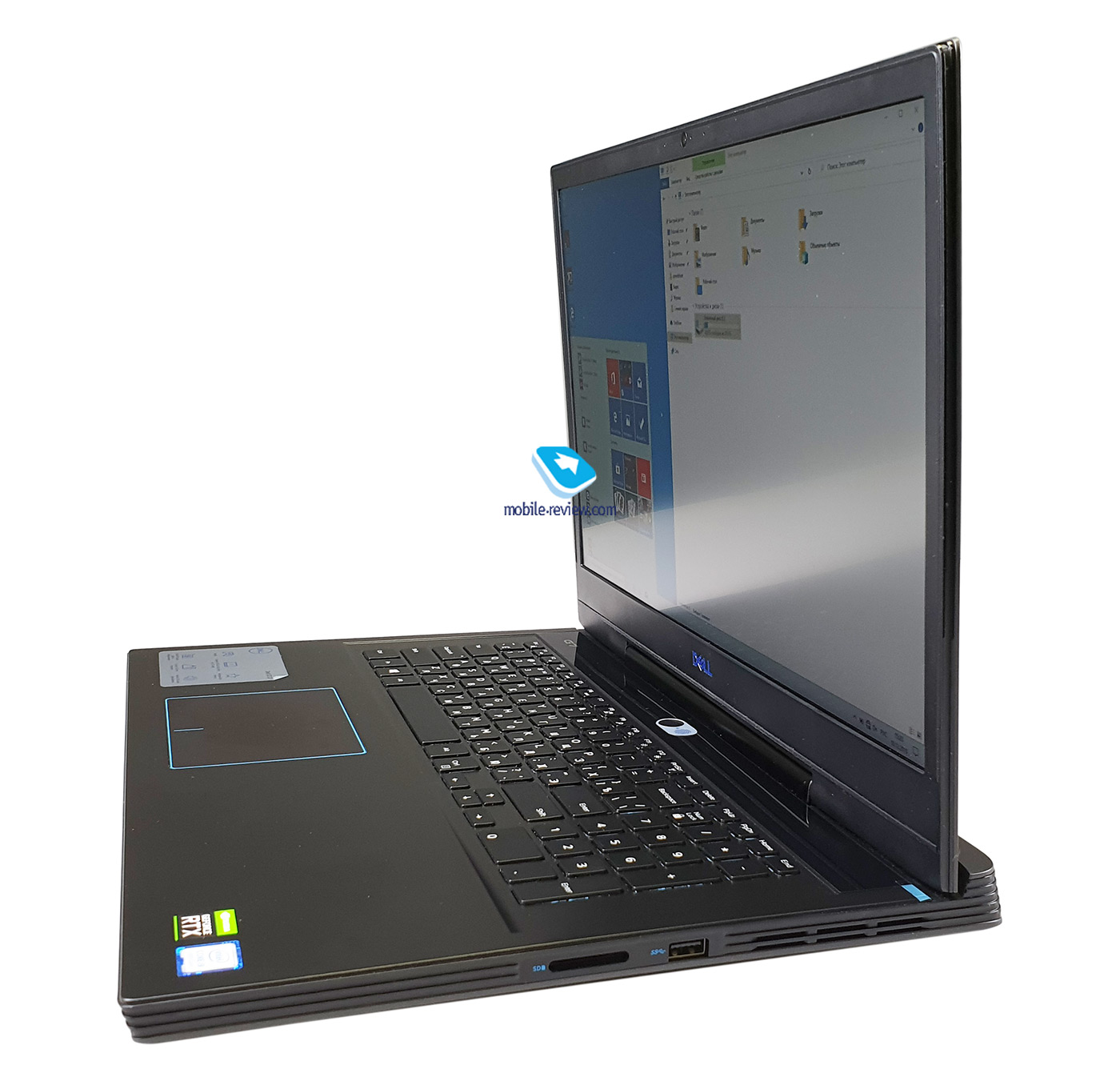 The new G7 has become thinner and more laconic. The laptop now resembles a black box in the style of early ThinkPads, but the design remains consistent when you look at the rear ventilation. An unexpected innovation is the backlight on the leading edge.
In terms of hardware, everything is very good. This is my first laptop with the new NVIDIA GeForce RTX 2070 Super graphics (8GB GDDR6 memory), 3TB PCIe Gen 4 x1 NVMe SSD super memory (from WDC), Wi-Fi 6, 300Hz screen, and an i7-10750H processor. And the keyboard has become more pleasant and melodic for typing.
I don't even know how much it will cost, until I found it on sale. By sight and touch, I would rate the top-end configuration of 145-150 rubles thousand. On the website for the USA, the price is tempting $ 2000 + a backpack as a gift (and a backpack is needed!). Well, that is, 150 thousand and it comes out … Eh, do you remember the times when the dollar was at 60? We lived well then …
Xiaomi Smart Band 5
The new bracelet from Xiaomi has become even better and more beautiful. It will be appreciated by everyone who plays sports, and just tries to lead an active lifestyle.
The screen got bigger! The diagonal was 0.95 inches, now it is 1.1 inches. It seems that a little, but all the icons and numbers have become larger. It is more pleasant to use. By the way, the maximum brightness has slightly increased. 450 nits versus 400 previously. However, this is not very important, because everything was perfectly readable on the screen before.
Perhaps the main feature of the bracelet is the magnetic charging. No need to squeeze the capsule out of the strap anymore. Easy and simple to connect. It's downright indecent that it took Xiaomi so long to implement this theme.
Even more types of sports have appeared. Including popular ones like power walking (what is that ?!). But I appreciate Xiaomi for counting the jumping rope. You jump, jumps count. And it's so cool, especially when you jump a lot. I'm waiting for the option to be finalized so that you can set the target number of jumps or time. For example, I want to jump 1 times or 000 minutes.
The bracelet also has all sorts of more accurate sensors, so the data compared to the previous bracelet is slightly, but different. Plus, in the phases of sleep, another REM phase (rapid eye movement) was added. Why it is important to sleep properly, and what phase is responsible for what, you can read in my other material. I just imagined how sadly the brand collector sighed. Such a laudatory article, and a link to Huawei.
And also the indicator "Personal vital activity index" appeared. the indicator is calculated based on data about your gender, age, heart rate and other information and estimates your activity on a 100-point scale. Ideally, of course, knock out a hundred.
Xiaomi has, willy-nilly, a division. If you are an athlete who counts running, jumping, or just a person trying to lead an active lifestyle, then it is better to take the Xiaomi Mi Smart Band 5. If you just have a pedometer, an alarm clock, and most importantly NFC (!!!), buy the 4th version of the bracelet.
Sony WH-1000XM4
New version of the best noise canceling headphones. It is immediately evident that the "ears" have become even more remarkable. Even in the promo photo everyone is sitting with their eyes closed, because it's so good that there are no words.
The design and almost all technical specifications remained the same. But there are more microphones, which should have a positive effect on the quality of noise cancellation, and the operation of headphones as a headset. The earbuds also have all sorts of cool features like Speak-to-Chat: "When you start talking, Speak-to-Chat automatically pauses the music so you can talk peacefully."
In the US, reviews are already coming out on the headphones, we still have pre-orders and impatience. But I really want to try. By the way, after the release of a new model, Sony usually removes the old one from sales. And the last generation, which is no worse, can be bought for 11 thousand less!
Mi AIoT Router AC2350
Xiaomi sent me their beautiful outside and inside router, which I carefully and tenderly look at every day. The fact is that in Moscow I have GPON-Internet, and there MGTS plugged in their router. But in a few hours I will be in St. Petersburg. And the first thing, when I go home, I will wash my hands! Because the coronavirus! Well, and then I'll immediately rush to connect the router and test, because the router has:
7 independent signal amplifiers
Separate AIoT antennas for fast and clear detection of Xiaomi smart devices
2 Gigabit with MU-MIMO support
Very beautiful
You can connect 128 devices to the router at the same time (I don't have that many, so I'll have to take my word for it)
As I test it, I'll tell you everything right away.
Monitor Xiaomi Mi Curved 34 Gaming Monitor + Microsoft Flight Simulator
Price: 34 990 rubles
Game price: 60 dollars
How is it that the supplier of my everyday simple joys is Xiaomi. The huge and curved monitor came in handy as Microsoft gave the new Flight Simulator a try. And if the simulator is not a game for everyone, then I can safely recommend the monitor for purchase. Big, beautiful, very easy to assemble and connect. The picture quality is excellent. Pay no attention to the "Gaming Monitor" postscript. The screen is great for everything, and especially for working with documents.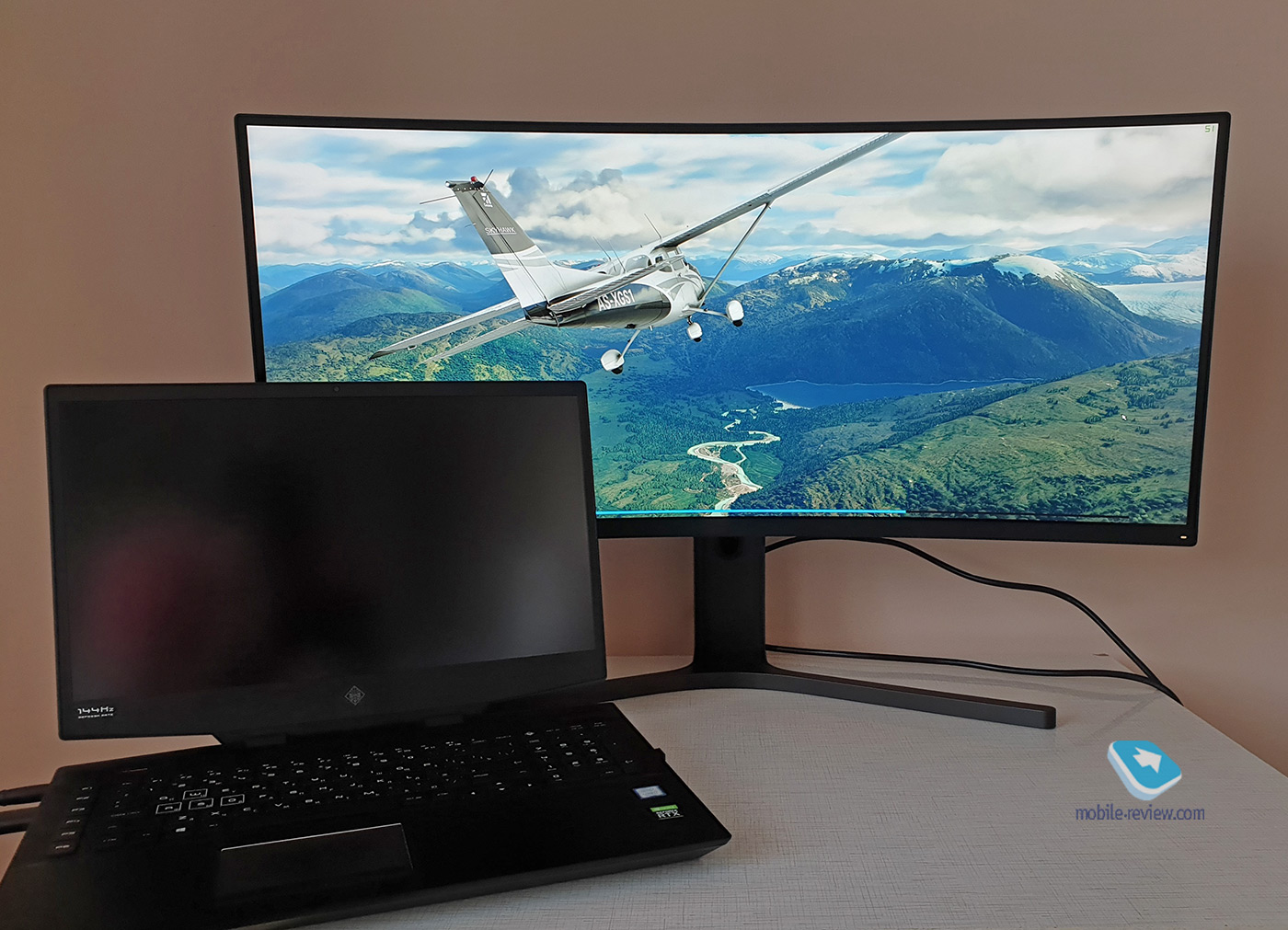 Flight Simulator is, of course, to some extent a dump of your head in terms of detailing both our planet and aircraft. Slowly I continue to play, and I get more and more involved. It's not just a habit, but I love, having read or heard about a new place, fly and see. In what other game can you go to Easter Island ?! But for normal control, there is not enough joystick or a full-fledged steering wheel. In the glorious city of Shanghai, pictured below, there is the world famous Lupu Bridge. It is the second longest steel arch bridge in the world. It is quite high above the river (the height of the carriageway above the water is 46 m), and now I have already tried to dive under Lupu. But not yet. Now I have taken for this purpose a small corn stool. And initially tried on a double-deck 747-8 Intercontinental, but got stuck. If there were a joystick, then no problem, but from the keyboard, it seems impossible.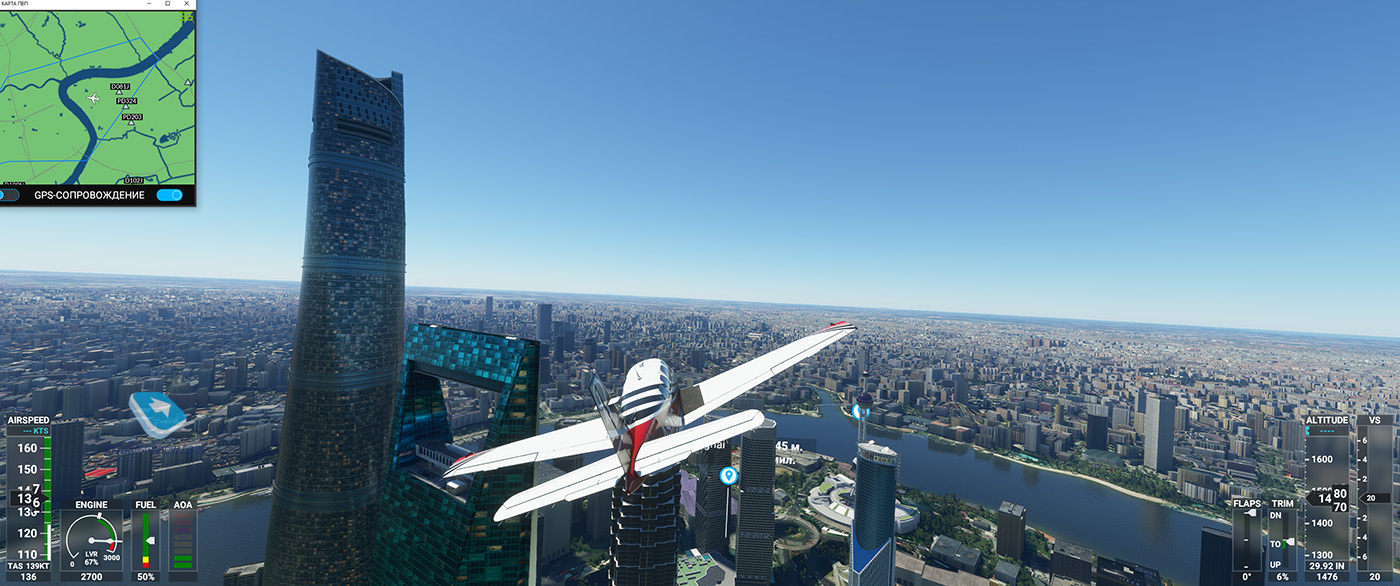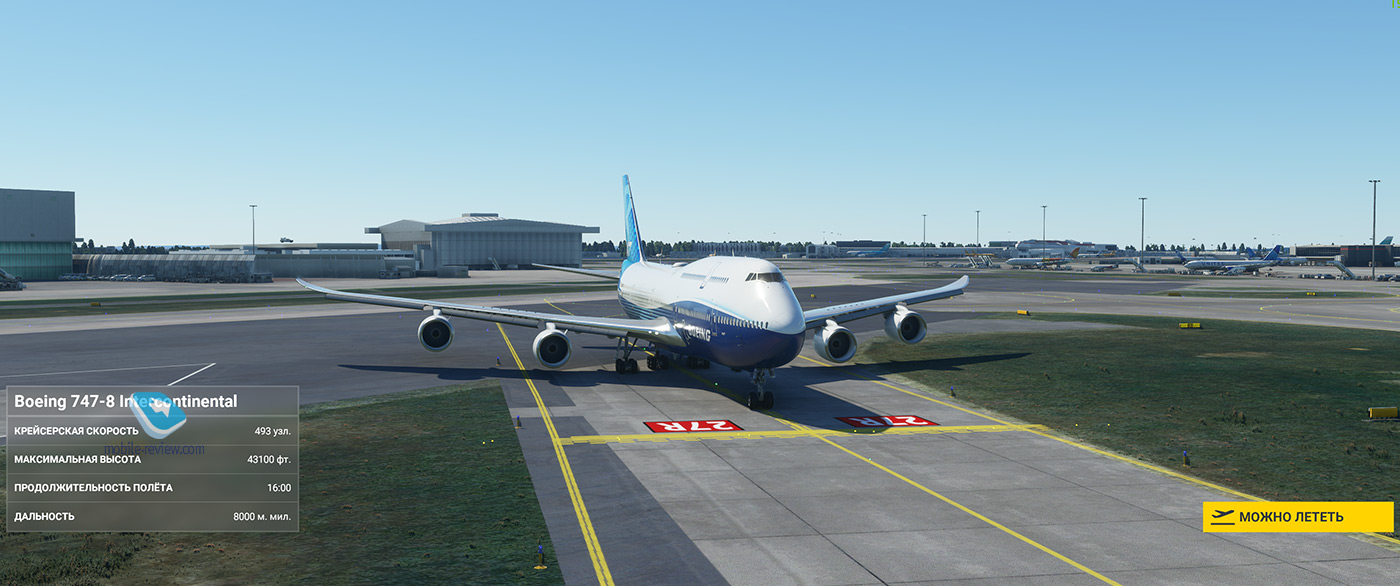 You can read more about Microsoft Flight Simulator and about the monitor here.
Smartphone stand IMSTICK
In short, I stuck an IMSTICK stand on my main smartphone. So far, it seems, everything is fine, and this thing makes me happy. I especially fell in love with the fact that you can lean your smartphone as you want during video communication.
The thing is simple and super convenient. I wrote a review. In the comments, they immediately replied that it was expensive, that "I can make this myself," and so on. So nobody has made something yet. And why it's expensive, I don't understand at all. 1 rubles for a thoughtful piece. Look how I famously hooked the smartphone to the box, and it holds perfectly.
Anyway. If you know where is the same in quality and convenience, but for three kopecks, then throw links and pictures. With pleasure I will buy it for myself.
Conclusion
August was good, whatever you look at it. September will be even better. Tell us what gadgets have made you happy this month.
Back to content >>>
Share: 





we are in social networks:
Anything to add ?! Write … eldar@mobile-review.com