Hello dear readers, welcome to our annual guide on February 23rd. This year we decided to slightly change the concept of the guide and divide it into several thematic blocks, within which we will offer certain gifts. At the beginning of each block, I will tell you what it is and how it was formed.
Content
Self-isolation and remote
Beauty
Health & Fitness
Toys and gadgets
Smartphones
Conclusion
Illustration: Svetlana Leonova
Self-isolation and remote
Due to the coronavirus and self-isolation, many people began to work remotely, and it seems to me that some of them were not ready to spend so much time at home. Some psychologically, some technically. In this section, we have collected a few things that might be more useful in our brave new world.
Webcam
At a remote location, all issues are resolved either by textual clarification or by videoconference. On the latter, it becomes clear who has a completely fresh webcam or laptop, and who is still sitting on an old model. If you see that one of your colleagues is very hard to see (or even audible), then a webcam will be an excellent gift for him, especially since most of them are also equipped with microphones. We will not recommend specific models, as the assortment is huge and it all depends only on your financial capabilities.
Product details >>>
Keyboard Sleeve for iPad Pro Logitech Slim Folio Pro
Apple iPad Pro has long been a popular and convenient tool for artists and designers. Many of them regularly carry a tablet with them and would be happy to give up laptops altogether, but typing from the on-screen keyboard is not always convenient.
This is exactly the problem that the Logitech Slim Folio Pro keyboard case solves. It transforms iPad Pro from a simple creative tool into a complete laptop with a quality, comfortable keyboard.
The keyboard has a soft short stroke, large buttons, all function keys are highlighted in a separate row, there is a separate button for switching the language, the location of the keys repeats the Magic Keyboard, and most importantly, there is a built-in adjustable backlight that will allow you to work even in poor lighting conditions. The keyboard is connected using Bluetooth 5.0 LE, when used for two hours a day, the device can work on a single charge for up to three months, and then it can be simply recharged.
The case works in one of three modes. The first is laptop mode, where you just type on your tablet. The second is drawing mode, the tablet screen is slightly raised, which makes it easier to use Apple Pencil or Logitech Crayon. The third is Reading Mode, in which you just browse something with the iPad Pro.
Separately, we note that the case also protects the iPad Pro from drops, dirt and scratches. Apple Pencil users will especially love that there is a separate holder for the pencil.
The keyboard is available in two versions: for the 1-inch iPad Pro 2st and 11nd generation, and the 3-inch iPad Pro for the 4rd and 12.9th generation. The younger version costs 10 rubles, and the older version costs 990 rubles. This is a great gift for iPad Pro owners on February 12rd, which will significantly expand their use cases and make the interaction with it more convenient.
Product details >>>
Pomodoro Timer
Working remotely, you can independently manage your own time and, in theory, should work more efficiently, because you do not need to spend an hour and a half on the road to the office. In practice, not everyone can maintain the proper level of discipline at home, because the house is psychologically associated with the place where you relax.
The Pomodoro method will help with this problem. What is its essence? You sit down to work, even if you really don't want to, and try to work for 25 minutes without distraction. Then the timer rings, you take a 5-minute break and then continue working. The secret of Pomodoro's success is that the first 3-4 minutes of work seem to be the most difficult, but psychologically we perceive the situation as if we are waiting for a whole working day full of burdens. Pomodoro saves you the hassle of doing this extra effort at the start, you just think, "I'll work for 25 minutes without distraction and see what happens."
A physical tomato-shaped kitchen timer can be a great symbolic gift for February 23rd. The main thing is to tell about the technique itself before the presentation.
Product details >>>
HAIER U1500EM Notebook
A great gift for February 23rd will be a new laptop. The reasons for the purchase can be completely different: the old model broke down, they wanted to upgrade for a long time, or they decided to please a person with the first computer in his life.
What characteristics are usually the basis for choosing a laptop? Firstly, a large high-quality display, secondly, a comfortable keyboard, and thirdly, sufficient power and performance. It would also be nice to have all the necessary ports and the ability to expand memory at hand. The HAIER U1500EM meets all these requirements perfectly.
The laptop has a large 15.6-inch display with a resolution of 1920 x 1080 pixels, while using an IPS-matrix, which is rarely found in this price segment. Plus, the screen has a special anti-reflective matte finish that will allow you to work behind it in any light.
The laptop keyboard is great for typing short notes, as well as for long articles or lecture notes. It has large buttons and a soft, pleasant ride. The laptop has a separate 2.5 " SATA slot, so you can easily expand its memory using both a large HDD disk and a fast SSD. And thanks to an energy efficient Intel processor and eMMC / SSD drives, the HAIER U1500EM is virtually silent, which can be especially important if you are in an institute classroom, for example.
It may seem that, due to the large diagonal of the screen, the laptop is more suitable for home use, but you can easily take it with you to work or study. The laptop weighs only 1.5 kg and is equipped with a compact charger that you can take with you.
For 22 rubles, this is an excellent model that can be used both as a home and as a mobile computer.
Product details >>>
Xiaomi Zhimi Smartmi EU Humidifier
Winter in Russia starts around November and ends in mid-May. All this time, we have a lot of heat, you don't always want to open the window, as a result, the air in the room is dry and musty, and the dust also flies. A humidifier fights these problems perfectly. It becomes easier to breathe, dust immediately settles on the floor, and it is easier to remove it, and in general the feeling of dryness in the room disappears. We recommend using filtered water when refueling.
Product details >>>
Onyx Boox Faust 2 eBook
An e-book is a universal gift, and considering that we have all started spending more time at home, it is even more relevant.
It is always very pleasant to give and receive books from Onyx as a gift. They have a beautiful outer packaging, a high-quality smart cover is already included in the kit, and the books themselves have maximum functionality.
For today's selection we have chosen the Faust 2 model. It belongs to the middle price segment. The book has a six-inch display with a resolution of 1024×758 pixels, there is a screen backlight, which can be used to adjust not only the brightness, but also the color temperature. The display is touch-sensitive, capacitive type, supports multitouch technology. With the help of the latter, it is convenient to adjust the font size in the book. They also took care of conservative users, you can flip through the pages using the buttons on the sides.
The book works on Android, but without the Play Store, so you can only install new applications using apk files. This significantly expands the functionality of the book. You can install separate comic readers, simple games like Sudoku, or simply change your reading application. Separately, I note that the book has a Wi-Fi module, so you can even access the Internet from it.
The book has a built-in set of dictionaries, so it is convenient to read foreign literature with its help. You can fill in books not only by cable or through a memory card, but also through the send2boox cloud service.
As a result, it is a great multifunctional gift for all book readers. In retail, Faust 2 is sold for 10 rubles.
Product details >>>
Beauty
At first glance, it seems that personal care gifts are not very popular on February 23rd, but then you immediately think of all these numerous shaving kits or 3-in-1 shower gels. But in fact, the section of men's personal care is not limited to them.
Trimmer
Shaving with a classic razor takes a lot of time, and sometimes it is also fraught with irritation on the skin (even after any moisturizing creams). Trimmers are a great alternative to them. This is a delightful invention both for those who simply do not like razors, and for those who require special care for their beard. In the case of trimmers, we recommend that you do not save money and do not take any promotional items for 500-600 rubles. More or less normal models start from 2 – 000 rubles.
Mustache scissors
Did you know that there is a separate type of scissors for mustache trimming? They are small in size and very sharp. Will be a great gift for those who wear a mustache and do not like to trim it with a trimmer. The price of the issue is 500-600 rubles, while the thing is very functional and few people will buy them for themselves.
Product details >>>
Xiaomi Mijia Nail 5 Manicure Set
Many men are very frivolous about cutting nails, so they don't bother buying high-quality accessories for this procedure. The more pleasant it is to receive such a piece as a gift. The set includes two clippers, nail scissors, file and pusher. This is a great and inexpensive gift. In retail, you can find it for 1 – 000 rubles.
Product details >>>
Health & Fitness
Over the past year, issues of health and physical activity have become especially relevant. In this section, we have collected several gadgets that will help you keep track of your health and track your physical activity.
Smart watch Huawei Watch Fit
For today's selection, we decided to take not an ordinary inexpensive fitness tracker for a couple of thousand rubles, but a good and original smartwatch from Huawei with great functionality. The watch has a large informative display, it can track various types of activity, it works for about a week and is not very expensive relative to other smartwatches, only 6 rubles.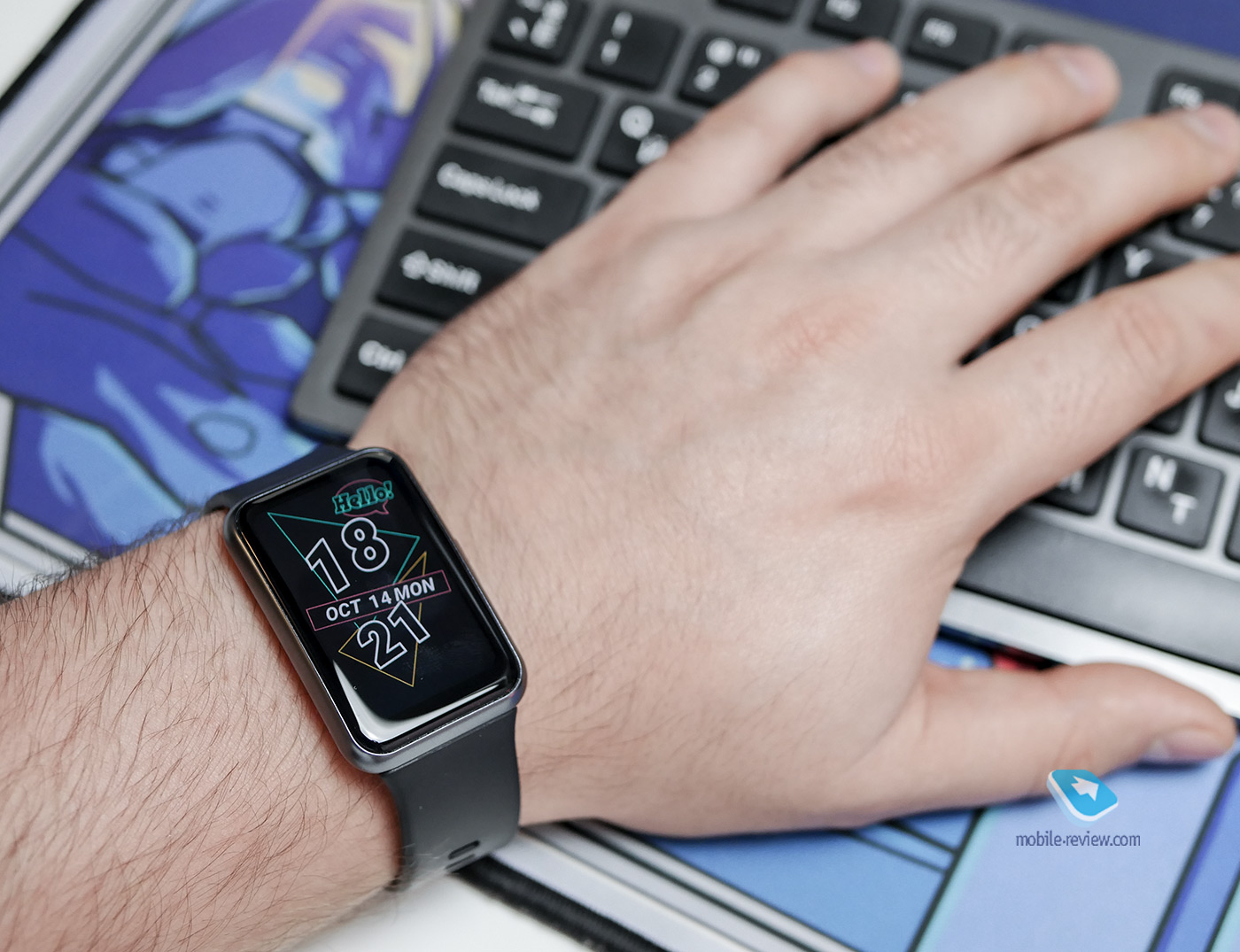 Product details >>>
Smart scales
When we recommend smart scales as a gift, in the comments, readers are periodically indignant, they say, it's not a shame to give such a gift, it's such a HINT. Some people may really take it that way, but if you have known a person for a long time and his approximate reaction to such gifts, then it is quite possible to take a risk. Moreover, the gift is very useful and informative, and the number of different models is now enormous. You can take both inexpensive Xiaomi scales and more sophisticated Withings, it all depends solely on your budget.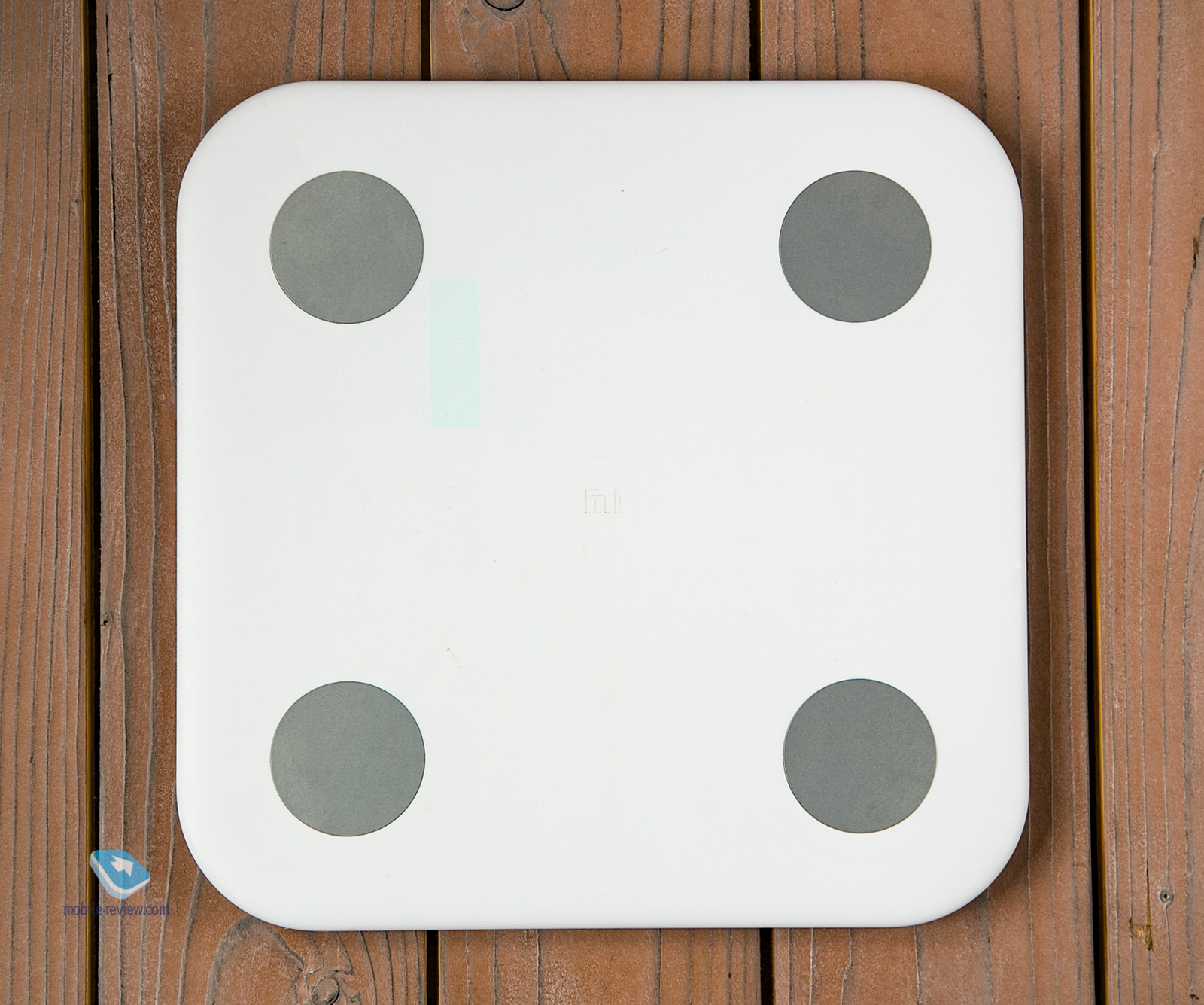 Product details >>>
Air quality analyzer
To be honest, the idea of ​​this gift was suggested to me by one of my friends, whom I asked about what they would be pleased to receive as a gift. The essence of the device is quite simple: it measures the CO2 level in the room and notifies you when the figure is higher than normal. In this case, you just need to get up and ventilate the room.
Why is it important? Now we all spend much more time at home, the heating works in full, and we don't want to open the window once again. Oxygen deficiency negatively affects the functioning of the brain, as well as negatively affects your mood and overall well-being. The more advanced the analyzer, the more air parameters it measures, but the more expensive the apparatus itself. This is a great gift for couch potatoes who rarely go outside or even open a window. A friend of mine looked closely at the Dadget ATMO 8 KIT MT8014 model, but noted that there are many more affordable gadgets of this kind on the same AliExpress.
Product details >>>
Toys and gadgets
Many men retain their childlike spontaneity and cheerfulness even into adulthood, and this is wonderful. Actually, we gradually lead to the fact that gifts from this category are well suited not only for children, but also for quite adults and successful men.
Mobile audio system Sven PS-720
If you know that your friend, acquaintance or friend is very fond of noisy parties with music and dancing at home or, for example, in the country, then the Sven PS-720 mobile audio system will be an excellent gift for him on February 23rd.
When you see such huge speakers in stores, you always assume in advance that it is something expensive, from 20 thousand and more, and you pass by. It is all the more surprising to see that the Sven PS-720 is sold for only 9 rubles. At the same time, this is a huge column, its dimensions are 990 × 230 × 640 mm, and its weight is 260 kg. It is not only large, but also powerful, the output power is as much as 5.2 W (80×2)! If your friends have the same speaker, then you can combine them in a stereo pair and double the power of the speakers. But the best thing is that the speaker is powered by two built-in 40 mAh batteries each, their charge is enough for several hours of continuous listening to music. And if your party drags on, then the speaker can be easily recharged using an external battery, there is even a special compartment for it.
Several speakers are responsible for the sound quality, two high-frequency speakers with a diameter of 32 mm and two mid- and low-frequency ones – 145 mm each. Thanks to this, you can comfortably listen to any music, the bass will be perfectly heard on the dance tracks, but at the same time they will not overlap the instrumental or vocal parts.
The column is perfect for dance parties, in order to diversify them, you can turn on light music, which will work in time with the playing song. There are also separate microphone inputs (their volume and echo level are also adjustable) if you decide to diversify your dances with karaoke. It is noteworthy that there are special mounts for microphones, so the entire structure will be convenient to transport, and you will not lose anything. A convenient top handle will also help in carrying.
Music can be played both via Bluetooth from a smartphone and using external media such as flash drives or microSD cards. But even if you don't even have external storage, you can listen to music using the built-in FM radio.
As a result, we have before us an excellent and inexpensive solution for off-site parties from a large and reliable manufacturer.
Product details >>>
Quadcopter Xiaomi MiTu Minidrone 720p
A good quality drone is an expensive pleasure, but nothing prevents you from purchasing such a baby for entertainment and getting to know drones in general. The model costs about 6 rubles and for this money has several obvious drawbacks: the operating time is only 000-6 minutes, any breeze will knock down the flight path. But getting a full-fledged, albeit tiny, drone for this money is very cool. This is a cool emotional gift for both boy and man.
Product details >>>
Smartphone joystick or joystick mount
Today's smartphones work just fine with most Bluetooth joysticks. All you need is to connect the accessory to your phone. And then you need to think about how it is convenient to fix the smartphone on the joystick so that you can play comfortably. The first option is to immediately buy a joystick with a smartphone mount. The second is to purchase the mount separately, this is especially true for those who already have joysticks.
Product details >>>
Retro console
People born in the 90s are very susceptible to nostalgic conversations. "Here, I remember, it was like that, I remember, it was that way, here my friends and I played in SEGA, and my guys and I played in PS1, oh, what were the times, etc." An excellent gift that will spur nostalgia in such people is the purchase of a retro console. Sony has the PS Classic for these purposes, and SEGA has many variations of the SEGA Mega Drive. The cost of such consoles is around 3 rubles.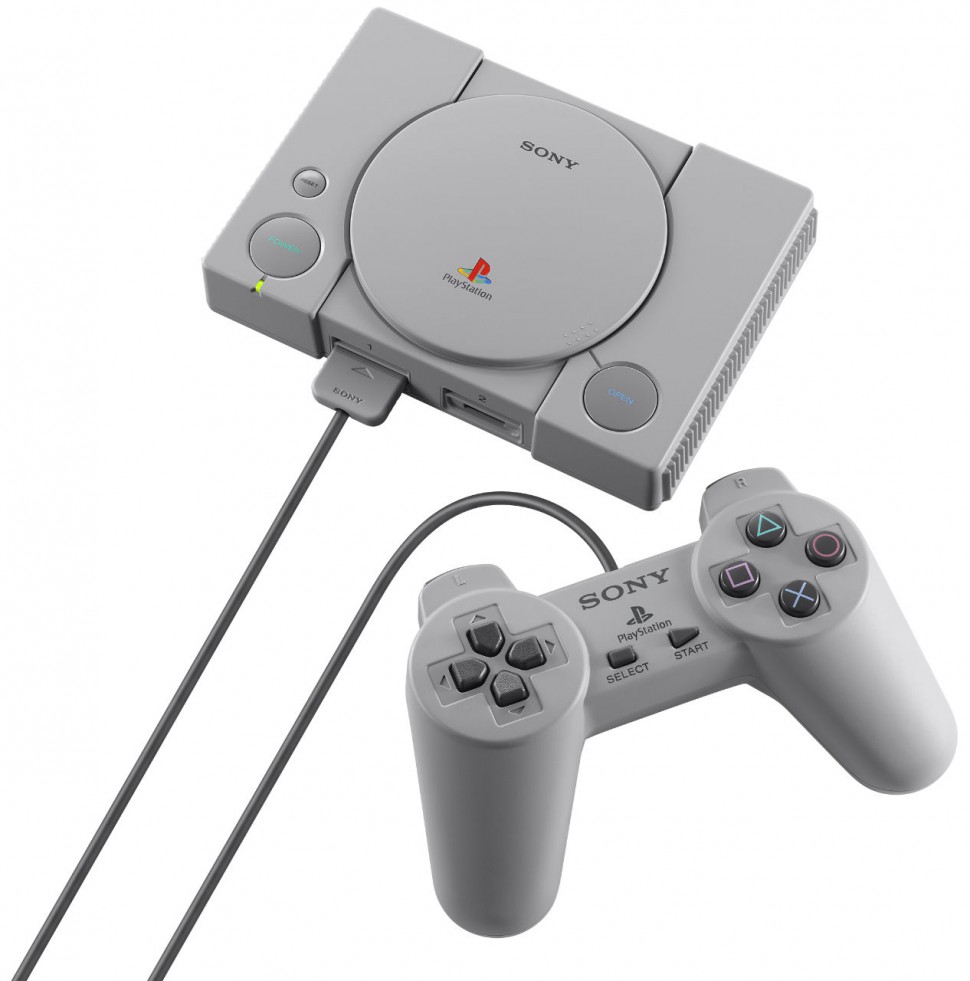 Product details >>>
Xiaomi Handheld Vacuum Cleaner Portable Vacuum Cleaner
Recently Vladimir Nimin talked about a portable vacuum cleaner from Xiaomi. With its help, you can vacuum the table, and the interior of the car, and even remove dust from the floor. At the same time, it costs only 4 rubles, the amount is small for such a gadget, and it will be very pleasant to receive it as a gift.
Product details >>>
Smartphones
February 23 is not a serious holiday enough to buy an expensive smartphone as a gift, so we have selected for you several relatively inexpensive, but good devices in case you have long planned to please your loved one with a smartphone and lacked a formal reason.
Little M3
When we talk about inexpensive smartphones with an excellent value for money, we first of all think about Xiaomi, and for good reason, they really have a lot of good affordable models. In today's selection, we decided to include the relatively new Poco M3. The device has a huge 6.53-inch FHD display, it is powered by Qualcomm Snapdragon 662, has 4 GB of RAM and 64 GB of internal memory, the battery capacity is an impressive 6000 mAh. There is a Type-C port and three main cameras. It is sold in retail for 13-14 thousand rubles.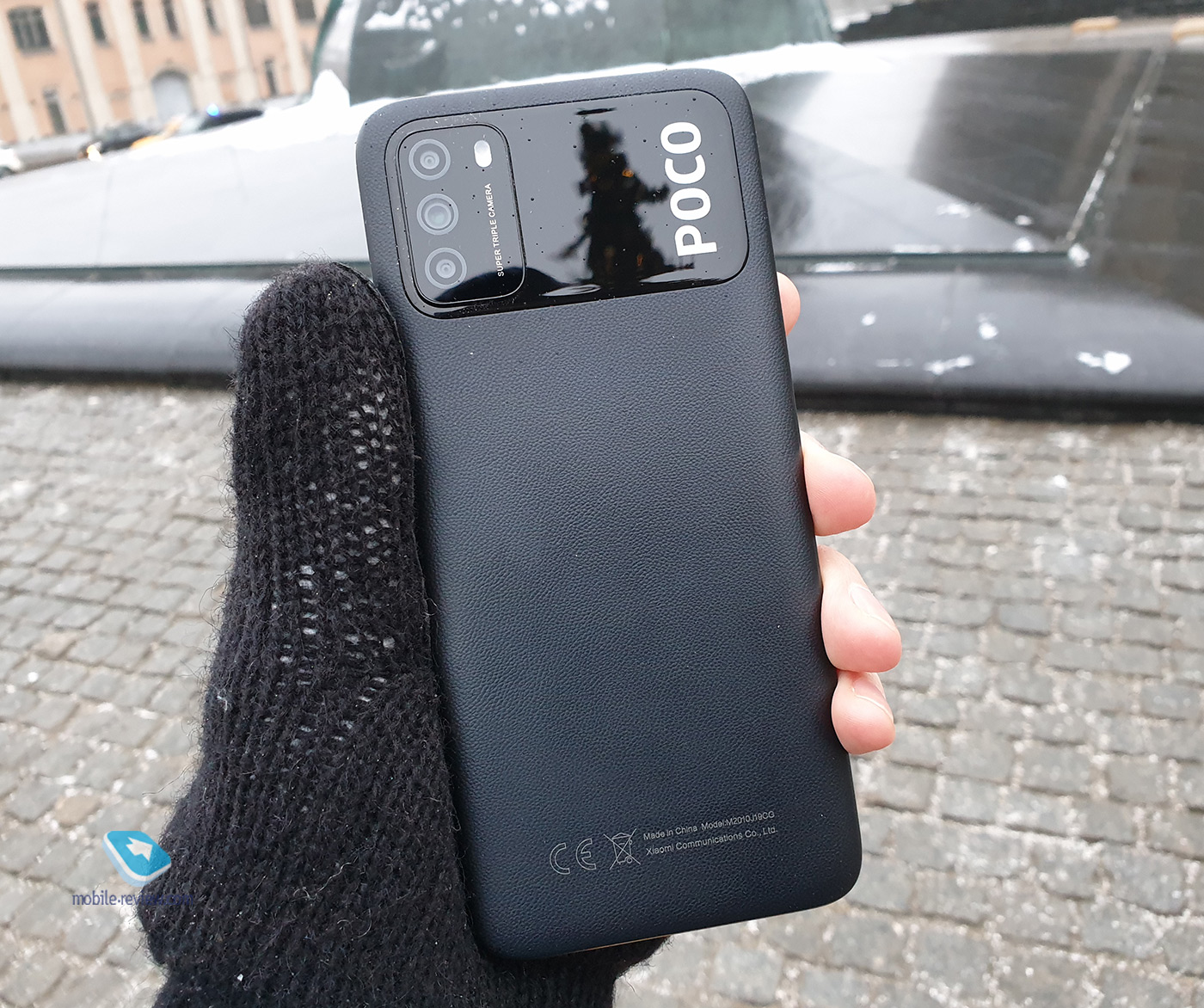 Product details >>>
BQ 6430L Aurora Smartphone
As we said earlier, February 23 is an excellent reason to give a smartphone to a loved one, but not everyone is ready to spend 70-80 thousand on an expensive gadget, and you don't want to buy just a budget model either.
The middle ground in this situation is offered by BQ with its BQ 6430L Aurora model. On the one hand, we have an affordable smartphone up to 10 thousand rubles, and on the other, the company's flagship camera phone, and from the point of view of characteristics, there is simply nothing to complain about.
Firstly, the model has a huge 6.4-inch display with FHD + resolution, IPS-matrix and a small cutout for the front camera. It is perfect for reading, web surfing, any mobile games and social networks.
Secondly, the device is made in a calm, strict design. It looks much more expensive than its price.
Thirdly, the model has an NFC module and a Type-C port, which seems to be a trifle, but it is from such trifles that the perception of a smartphone is formed. In addition, in the segment up to 10 thousand, both are quite rare.
The eight-core MediaTek Helio P60 processor is responsible for the performance, the amount of RAM is 4 GB, and the internal memory is 64 GB, while there is support for external memory cards. And the battery capacity is as much as 4000 mAh.
The main module of four cameras will allow you to take good pictures in any conditions, the main 16 MP camera is suitable for difficult scenes, there is a separate camera for macro, as well as for blurring the background in portraits. By the way, about the latter – the model is also doing well with selfies, a 20 MP module is responsible for their shooting. Separately, we note the many settings and modes in the camera application.
Finally, let's talk about data protection, in the BQ 6430L Aurora you can protect your smartphone not only with a fingerprint scanner, but also through face unlocking.
The BQ 6430L Aurora is a good option for those who do not want to compromise on performance and are not ready to pay big bucks for a flagship. For 9 rubles, you get good value for money in this model.
Product details >>>
Samsung Galaxy M21
There are situations when a person recognizes only large non-Chinese brands and does not trust the same Xiaomi and Huawei, while spending a lot of money on a smartphone, even if he is not ready for a gift. In such situations, we, of course, look at Samsung, the main thing is to choose the right model. For example, the Galaxy M21 is sold for 16-17 thousand, while it has a full gentleman's set: Type-C, NFC, FHD-resolution, a lot of RAM and internal memory and three main cameras. It also has a huge 6000mAh battery.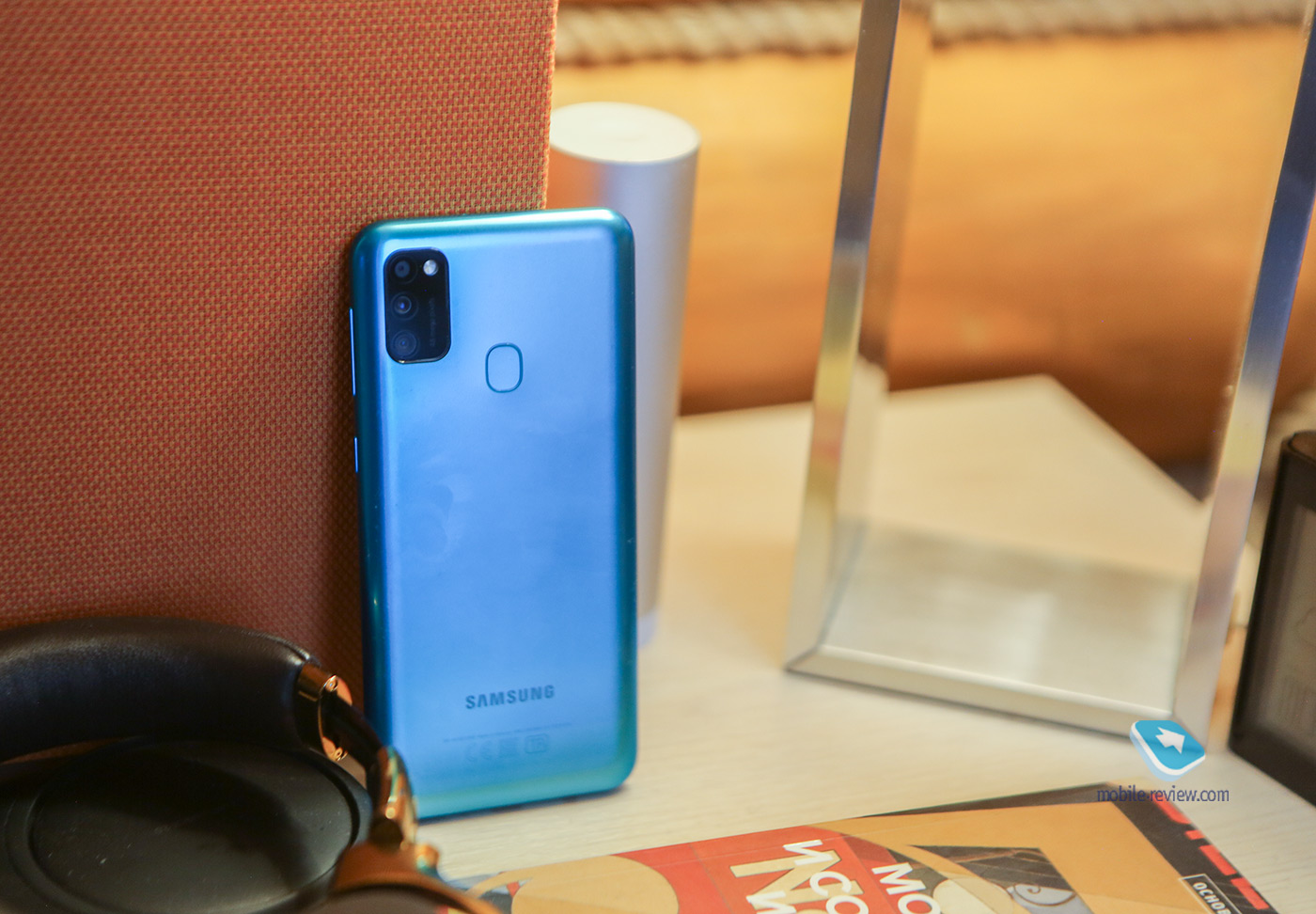 Product details >>>
Apple iPhone SE 2020
From the point of view of a smartphone as a whole, this is a very expensive model, but if we are talking specifically about iPhones, then we have one of the most affordable devices. This is a compact phone for those used to TouchID and iOS. A kind of updated version for conservatives. At the same time, the model itself turned out to be quite successful, for example, Roman Belykh spoke very warmly about this smartphone after personal use. Plus, now it has dropped a little, and you can already find it for 35 thousand rubles.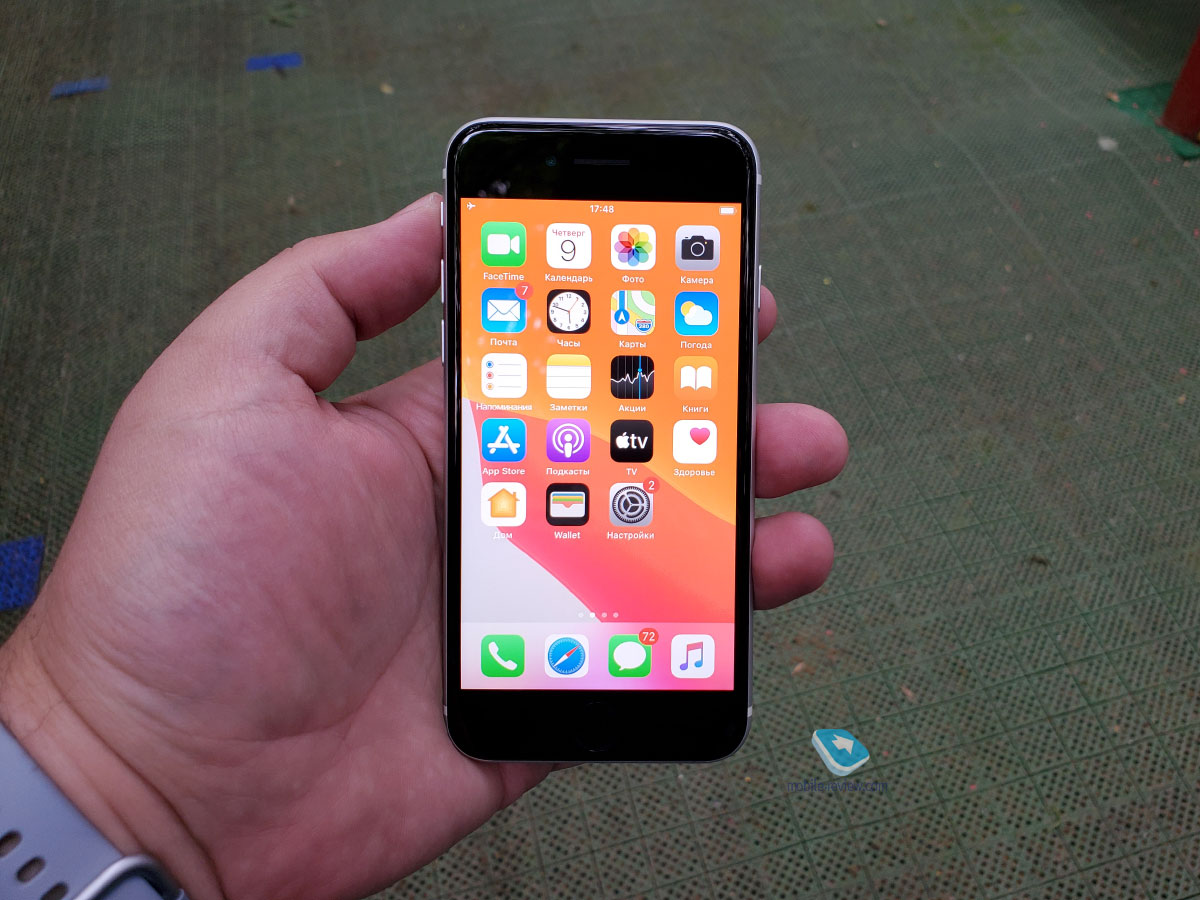 Product details >>>
Conclusion
We traditionally invite you in the comments to share your gift ideas for February 23rd. And since the majority of the audience on the site is male, you can tell what you personally would be pleased to receive as a gift for this holiday.
Back to content >>>
Related Links
Share: 





we are in social networks:
Anything to add ?! Write … eldar@mobile-review.com