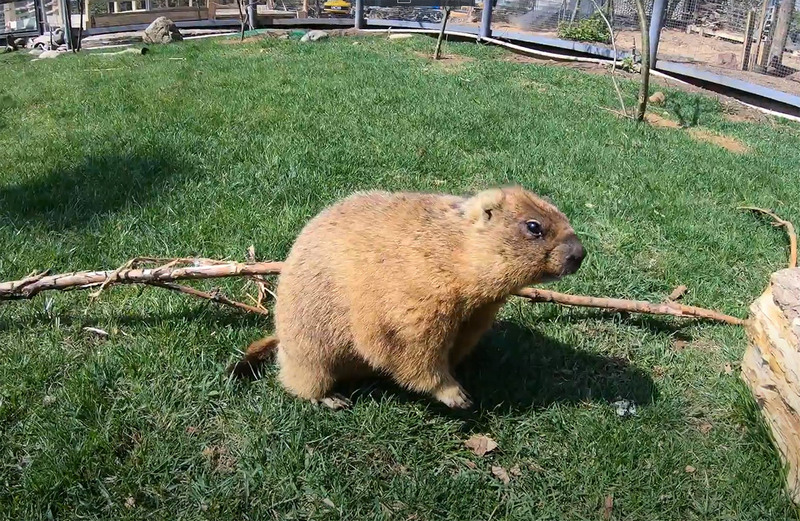 Content
Important news in a short line
About fast charging
MediaTek – a loser on the brink of success?
Important news in a short line
Marmots are gaining weight on a schedule
I saw a mailing letter from the Moscow Zoo.
I consider it extremely important to share. Marmots of the Moscow Zoo are gaining weight according to plan. Here is a link to the video.
I want to assure you that, like the marmots, I am also gaining weight as planned. I will not attach a video. Take our word for it!
About fast charging
Recently, the chef released a material dedicated to debunking the myths about fast and wireless charging. The material is provocative. Now I'll explain everything to you!
First, one cannot agree that the battery is a consumable item. When the battery is removable, there are no questions. But there are no such batteries for a long time. Most smartphones are assembled and sealed in such a way that battery replacement is not explicitly implied. Go to iFixit. Commentary on the disassembly of Huawei Mate 30 Pro: the back glass is heavily glued, there is a high risk of breaking it during disassembly (the same comment about the OnePlus 8 Pro), the cable under the battery is laid so that it can be damaged when removed. About Samsung A51 it is said that the battery is subject to replacement, but it is so filled with glue that you can remove it. And if the smartphone has moisture protection? After assembly and disassembly, you can most likely say goodbye to it. And the ASC, by the way, does not give a guarantee for moisture protection after work! This is a consumable, after which one of the most important properties of a smartphone can disappear!
Secondly, the "myth" is debunked that fast or wireless charging does not kill the battery.
First of all, when I bought my Samsung, I went to settings and turned off fast wired and wireless charging.
By the way, think, if the technology is so good and harmless, why would Samsung, and other manufacturers, allow it to be turned off? Correct answer: these types of charging lead to increased battery wear. Sometimes you need to recharge your phone urgently, and then fast charging helps. It is a tool for emergencies, not for every day. People like Eldar can afford to use fast charging every day. He wastes money and updates his phones every year. If you, as an average resident of Russia with a resulting salary, purchase a device for 2-3 years and do not live in eternal time trouble, then it is better to use regular charging.
I want to tell you one story. Just the other day, the journalist Anandtech.com published a tweet in which he wrote that Oppo (apparently, the editorial staff) confirmed that for the same number of cycles using 15 W charging, battery degradation will be 10%, and when using 40 W charging – already 30%.
I usually keep the charge in my laptop phones in the range from 30% to 80%. You don't even have to strain to do this. Sockets and USB ports are everywhere today – even in a cafe, even on an airplane. Of course, a smartphone is a tool, it should adapt to me, not me to it. So if a difficult day is ahead or in a hurry, then, of course, I charge quickly and as much as possible. But if everything is in the normal mode, then you can be careful. By the way, I don't install additional software, but for Android there was AccuBattery, which can remind you to remove the phone from charging. Along the way, the program tries to count the charge-discharge cycles, which, relatively speaking, charged 20% is 0,19 cycles. The accuracy of such calculations is questionable.
Quite frankly, I think fast charging is a global conspiracy against consumer wallets. Manufacturers say that time is the most important thing, you need to hurry, do everything quickly. People listen. Batteries deteriorate quickly, it is problematic to replace them, you need to buy a new smartphone. Why do many IT sites write articles about the harmlessness of fast charging? Everything is logical. We need a new smartphone, come read the review, traffic is increasing.
Usually in the conclusion of such revelations, they are encouraged to actively share them. I say: "Don't do this!" Unfortunately, the economy is designed so that it only works if people are actively spending money. The fall in consumption leads to stagnation, due to which companies are already beginning to go bankrupt, unemployment is growing, and a recession or even a crisis begins. So be socially responsible. Take care of the battery yourself, but guard this knowledge. Be the keepers of peace, harmony, balance and prosperity of the world economy!
MediaTek – a loser on the brink of success?
MediaTek has been living with the image of a loser company for 10 years. Hearing that the smartphone is on MediaTek, many immediately turn away or sigh: "That would be on Qualcomm!". However, MediaTek has never been a loser. This is the number 2 player in the chipset market, charged with powerful innovations, but with a tarnished image. Second, the landscape of the smartphone market has changed significantly in recent years. So it is quite possible that in 1-2 years, if we are not talking about flagships, you will deliberately consider smartphones on MediaTek for purchase.
Arm Holdings as the main pretzel in the smartphone sandbox
Mobile devices use the ARM architecture. The banal reason is low power consumption coupled with sufficient performance for smartphones. Smartphone manufacturers (unlike the PC market) have an abundance of choices: Exynos from Samsung, Kirin from Huawei, Snapdragon from Qualcomm, something from MediaTek. * Huawei is listed upfront. So far, Kirin has not been given to the side, but I am sure that next year this will change in the Chinese market.
However, despite the different names, the listed companies are essentially selling the same technology licensed from the Japanese company Arm Holdings. Along the way, pay attention to the spelling difference, when everything in capital letters is the architecture of the chipset, and when there are lowercase letters, then the company. By the way, for a long time Arm Holdings was a British company, but in 2016 it was bought by the Japanese SoftBank Group.
Arm Holdings' business is that it is engaged in research, developing designs for new chipsets, selling licenses to anyone who wants to use the development.
Arm Holdings has several main types of licenses:
Free licenses for research. Any company can get access, the only restriction is that it is impossible to sell developments.
License for a specific chipset, core, or graphics accelerator. For example, you need a Mali G76 – you go and buy. Such licenses are usually acquired by industrial companies that have one specific task.
License to use the chipset. Such a license gives the design of the chipset, the technology, how to stamp it at the factory. However, the manufacturer himself chooses whether to follow the recommendations or modify. Samsung's Exynos were originally made using this method. Samsung didn't do it very well, and that's when Exynos developed the image of "energy-consuming stoves."
"Chipset Usage + Help Package" is also called POP, or processor optimization pack. This is a more expensive modification of the previous license. If the companies do not manage to cope on their own, they can ask Arm Holdings for help, and then it will hold, relatively speaking, a master class at a specific friendly plant, making sure that the chipsets meet all standards. The procedure is expensive, so, as I understand it, it is only used from time to time by such powerful companies as Apple or Samsung.
Architecture. This is the highest level available only to the most advanced companies. Qualcomm, for example, has a similar license. Basically, it's just a set of instructions and permission to do whatever your heart desires.
Companies usually buy several types of licenses. For example, Qualcomm has both an architecture license and a subscription to new developments from Arm Holdings. Thus, the work is more efficient – one head is good, and two is better.
Accordingly, Arm Holdings earns from licenses as well as royalties in the amount of 1-2% of the price of each chipset sold. In a sense, Arm Holdings, while not so well-known, is doing much better than Intel or AMD. Its technology occupies 90% of the mobile device market. Almost all manufacturers who are interested in the development of ARM chipsets are on its side. Openness in this case plays into the hands. Anyone can go to the site and choose what they want. For example, it is recommended to buy Cortex-A77 in addition to the premium core Cortex-A55, and, of course, you must not forget to buy graphics as well.
MediaTek: how to make it cheaper innovation
Fully developing your own chipsets is difficult and costly. See how Intel is pushing and sweating. So in general, most manufacturers prefer to go the less expensive route. Qualcomm initially tried to do everything entirely on its own (remember the Krait kernels?), But ends up buying a ready-made core design and doing further improvements in terms of balancing performance and energy efficiency, and you get Kryo Gold and Kryo Silver.
MediaTek, as a rule, just bought a ready-made design and used it. Moreover, she usually did it with a delay (because it is cheaper this way). For example, the Snapdragon 855 used the Cortex-A76, while the MediaTek Helio P90, which came out a little later, only used the Cortex-A75.
While Qualcomm has firmly seized the premium segment, MediaTek has tried to build its strategy at work in the mid- and low-budget segments. In fact, this was the path of a discounter: a little worse and not the first freshness, but profitable! And in the category of affordable smartphones, no one wants to show performance wonders. The main thing is to work.
It's no secret that most companies prefer it when they make bulk purchases. Thus, a high entry threshold was obtained, since a novice manufacturer cannot immediately go to Qualcomm and order ten million chipsets. MediaTek's strategy was based on this: to work with the needs of small manufacturers.
Speaking about MediaTek, it is important to understand that such a strategy was chosen due to the fact that the company initially found itself in the role of catch-up. Around 2009, when it came time to decide who to work for, MediaTek relied on Microsoft's Windows Mobile. At that time, this OS seemed more promising. Accordingly, when a couple of years later the market was flooded with Android smartphones from HTC, Samsung, LG and Motorola, they all worked on chipsets from Qualcomm or, at worst, from Texas Instruments. And only in 2012, MediaTek finally adapted its chipsets for Android.
MediaTek chipsets have always been attractive for their price. MediaTek and Qualcomm had different approaches to R&D. Qualcomm worked on performance, MediaTek on how to save as much as possible. This is reflected even in the appearance of the chipsets. MediaTek chipsets were smaller, meaning you could print more at a time.
Also MediaTek, realizing that it is forced to work, including with small Krivoruk manufacturers, made a bet on turnkey products. By the way, it was an innovation that changed the smartphone market. MediaTek provided not just a chipset, but a turnkey solution. You buy a chipset from MediaTek, put a camera and other body kit on it in accordance with the instructions issued. The operating system gets up without any problems. And you can sell. As MediaTek promised in the brochures, thanks to its reference designs, you can create a smartphone with a team of 10 engineers. Along the way, MediaTek sent its engineers to clients to work there and train locals.
It's important to note that MediaTek has always tried to differentiate itself from other budget chipset makers like Spreadtrum. To demonstrate that this is innovation and everything is serious, MediaTek had different records. The company focused on sound and said that its gadgets sound better than the iPod, then said that it was the first to make an 8-core chipset, that is, MediaTek regularly reports on achievements and innovations. Fresh from the news: MediaTek and Samsung are unveiling the first 8K TV with Wi-Fi 6.
Working with smaller companies and focusing on product cost rather than maximum performance has left MediaTek with a bad image. Unfortunately, often smartphones from small manufacturers, despite all the reference designs from MediaTek, were crooked, oblique and glitchy. At the same time, they were produced on the cheapest and outdated hardware. The consequence of this was the lack of updates. And what's the point of finishing the software, even if the smartphone manufacturer itself is not interested in this and works on the "sell and forget" principle? It turned out that MediaTek earns money, but at the same time loses its image. So today, the user involuntarily frowns when he hears that the smartphone is on MediaTek.
Don't underestimate MediaTek, however, as the company has outlasted and defeated most of the competition. Neither Texas Instruments, nor ST-Ericsson Microelectronics, or Ericsson Mobile Platforms, nor Icera, nor even Intel, although they actively tried, but could not take a position in the smartphone market. By the way, Spreadtrum was able to, but for this the company went down to such a basement, where it's even scary to look (but interesting! A separate article can be devoted to Spreadtrum).
Overall, MediaTek's strategy works well. For example, in the budget segment, MediaTek has a huge advantage. If you don't believe me, then try to remember how often you see Snapdragon 200 series. Only in conventionally premium gadgets, like the recently released Nokia 1.3. By the way, MediaTek5310A was chosen for the push-button nostalgic hit of Nokia 6260 Express Music. For it is more profitable! In the middle price segment, MediaTek is also trying to actively resist. A good example here is the Redmi Note 8 Pro released in the fall on the MediaTek Helio G90T chipset.
Qualcomm's advantage is not only that the company is quicker to adapt new solutions, but also in graphics power. Qualcomm bought their mobile graphics division, Adreno, from AMD.
This gave Qualcomm an acceleration that the company has maintained to this day. And if you look, for example, at the results of the graphics benchmark GFXBench 4.0, then the Adreno graphics take the first places, beating the designer graphics from Arm Holdings. By the way, note that only the lighted and not yet optimized Adreno 650 loses to the Adreno 640 so far.
Is it MediaTek time?
First of all, it should be noted right away that MediaTek is not an outsider living on the outskirts. MediaTek is the number 2 player in the market with a comfortable 10% lead over its closest competitor Samsung.
Secondly, over the past year and a half, the situation on the market has changed quite abruptly, as a result of which all players have become more active. Huawei, essentially trapped in the Chinese market, has set about squeezing out other players while developing the idea that its Kirin chipsets will become available to other manufacturers. Given the difficult situation and the structure of the Chinese market, it is likely that manufacturers will be told that it is patriotic to buy Kirin. At least for smartphones created for the Chinese market.
Due to the stagnation of the smartphone market, Samsung has also intensified, which has begun to actively promote its chipsets, selling them to other manufacturers. It is a useful thing to keep the production busy and the goods do not gather dust in the warehouses. Along the way, Samsung closed the laboratory for the development of its own designs and is going to follow the path of Qualcomm – the acquisition and completion of reference chipsets from Arm Holdings. This should close the Exynos lag behind Qualcomm in terms of load stability and power efficiency.
Due to manufacturers such as realme and Qualcomm's active development of its mid-segment chipsets, MediaTek also received an unexpected injection. You can take the same realme 5 Pro for 12 rubles: where previously there was a boring 990-series Qualcomm, inferior to MediaTek, a Snapdragon 400 suddenly appeared. Here is a direct attack. It's not a chipset for that price.
This development of events leads to the fact that MediaTek needs to actively defend its market share. Overall, the time is at MediaTek. Qualcomm has exactly the same problem that flagship smartphones are experiencing today. Until a few years ago, if you needed a phone that doesn't cause suffering, the choice was between the iPhone and the flagships on Android. Today, the gap between flagships and regular smartphones has practically disappeared. And if earlier chipsets from Qualcomm were one of the conditions that everything would definitely work well and quickly, today the difference with MediaTek has significantly decreased. For example, you can take a video comparing the game in PUBG on Redmi Note 8 Pro and Galaxy S20 +. Both smartphones provide the same 60 fps performance at the same screen resolution.
MediaTek has accelerated the adoption of new technologies. For example, just a few days ago, MediaTek announced the first smartphone on the new Dimensity 1000+ 5G chipset, created on 7 nm technology and using the latest ARM Cortex-A77 and ARM Mali-G77 MC9 graphics. The first smartphone was IQOO Z1. This is another BBK Electronics brand (Oppo, Vivo, realme).
The smartphone is designed for the Indian market. It was estimated at 35 thousand rubles. On the one hand, it is expensive. On the other hand, according to the characteristics of Dimensity 1000+ 5G, the flagship chipset is not inferior in performance to Snapdragon 865. If we measure in Antutu 8, then 865 – 545 TB, 855 – 440 TB, Kirin 990 – 460 TB, and Dimensity 1000 – 511 thousand points.
In addition to performance, MediaTek has equipped the chipset with flagship features. For example, it added an independent APU3.0 processor for artificial intelligence, as well as an additional 5-core DSP processor for the camera.
Qualcomm still has the ultimate performance and maximum optimization. For example, the company recently began to separately roll out drivers for its graphics accelerators. However, despite all the marketing and tricks, for the vast majority of users, price comes first when choosing a smartphone. And if a conventional smartphone with Snapdragon 865 costs 60 thousand rubles, and with MediaTek it is 5-10% inferior in performance (who will notice?), But 35 thousand, then the choice is quite obvious.
To summarize, it is important to remember that MediaTek as a whole has deliberately always been inferior to Qualcomm in terms of performance. But the company was also active in innovation. It's just that they were more likely aimed at how to make similar performance, but at a cheaper price. And now, when the global crisis has come, which will undermine the incomes of the population of the entire planet for the next 2-3 years, MediaTek has a real chance to strengthen its position. It is clear that the United States, ruled by Qualcomm, and China with Huawei are out of jurisdiction, but in other markets, MediaTek may well change the balance of power.
Instead of a conclusion
After the release of Dimensity 1000+ 5G, the company's speaker was asked questions, in particular, asking if the company plans to do something in response to the imminent release of Snapdragon 875. A company representative confirmed that a competing chipset is planned, thus indicating that MediaTek is entering a new stage of competition for itself with top-end solutions from Qualcomm. As consumers, this should only make us happy – there is a struggle for our attention, which means that it will be interesting, and new technologies, and, most likely, new pleasant prices. So we wish MediaTek the best of luck. We will only benefit from its success.
Back to content >>>
Share: 





we are in social networks:
Anything to add ?! Write … eldar@mobile-review.com