This is a thematic issue dedicated to the results of the year in the laptop market.
For all electronics in general, and for laptops in particular, 2020 has been a great year in terms of sales. Once in quarantine, people are actively engaged in updating home electronics. There were exactly two reasons for this: entertainment and work. The demand for laptops has exceeded supply, and there is still a certain shortage in the market. At some point, even Chromebooks were in short supply in the US.
So, the actual prices for new video cards differ from the declared ones by 20% or more.
If we talk about the Windows PC market, then there were no revolutions and fundamentally new trends. However, some of the ideas of 2019 from the hints and attempts of individual vendors have gone mainstream, while the market is still looking at others.
Content
Attempts to rethink form factors
Thin and light
Power + autonomy
Not only gaming, but also creativity
Webcam curtains and noise reduction (for self-isolation)
Artificial intelligence: the victory of the PC over consoles as a particular example
Game streaming goes to the masses
ARM chipset from Apple
Conclusion – what people actually buy
Attempts to rethink form factors
2020 has become to some extent a breakthrough in terms of device form factors. One of the main innovators was ASUS, which has not only successfully implemented, but also sells quite well notebooks with two screens. When such laptops were first introduced, they were perceived as eccentricities. However, it is now obvious that this is quite a working tool. ASUS makes both gaming solutions and targeted at certain categories of professional users.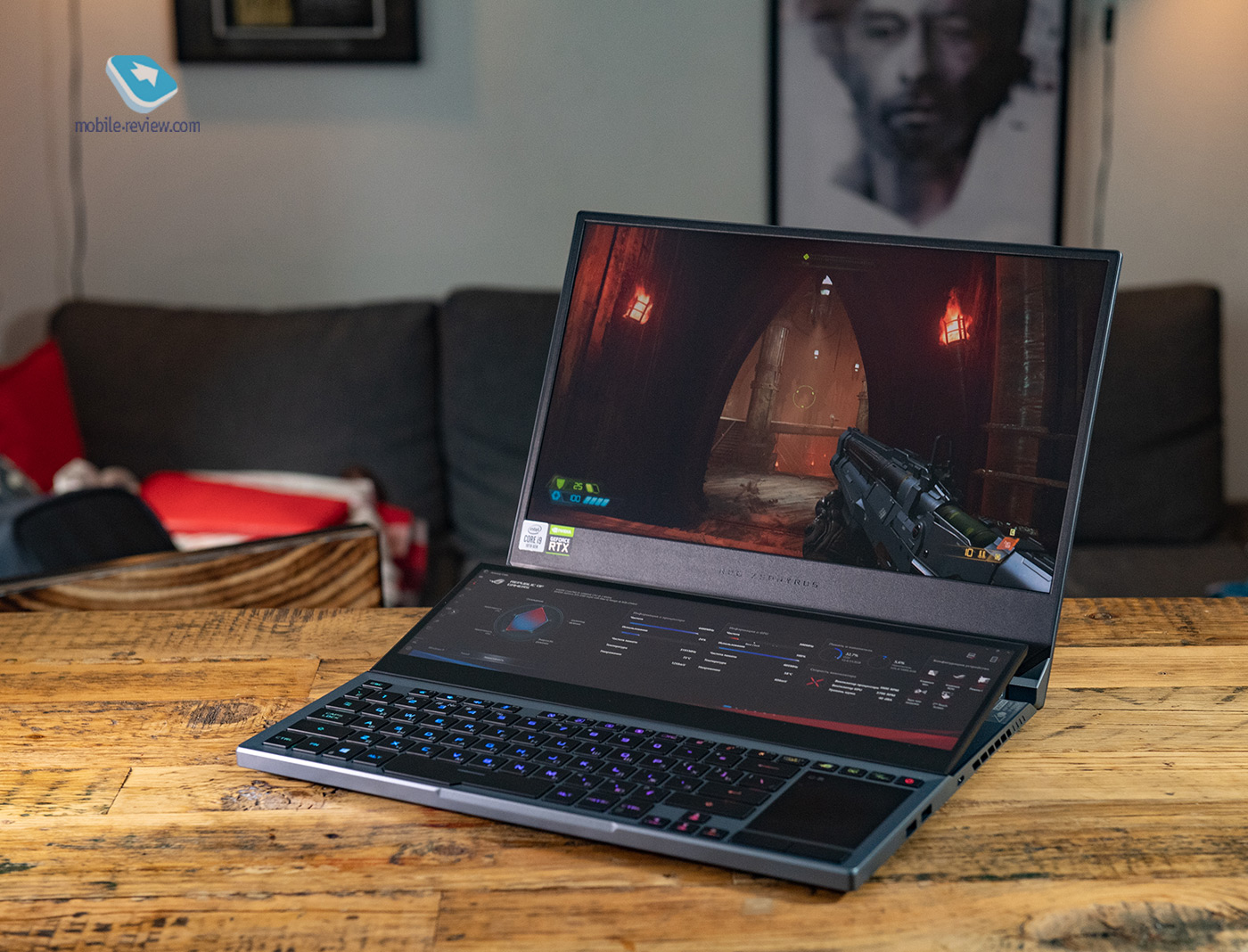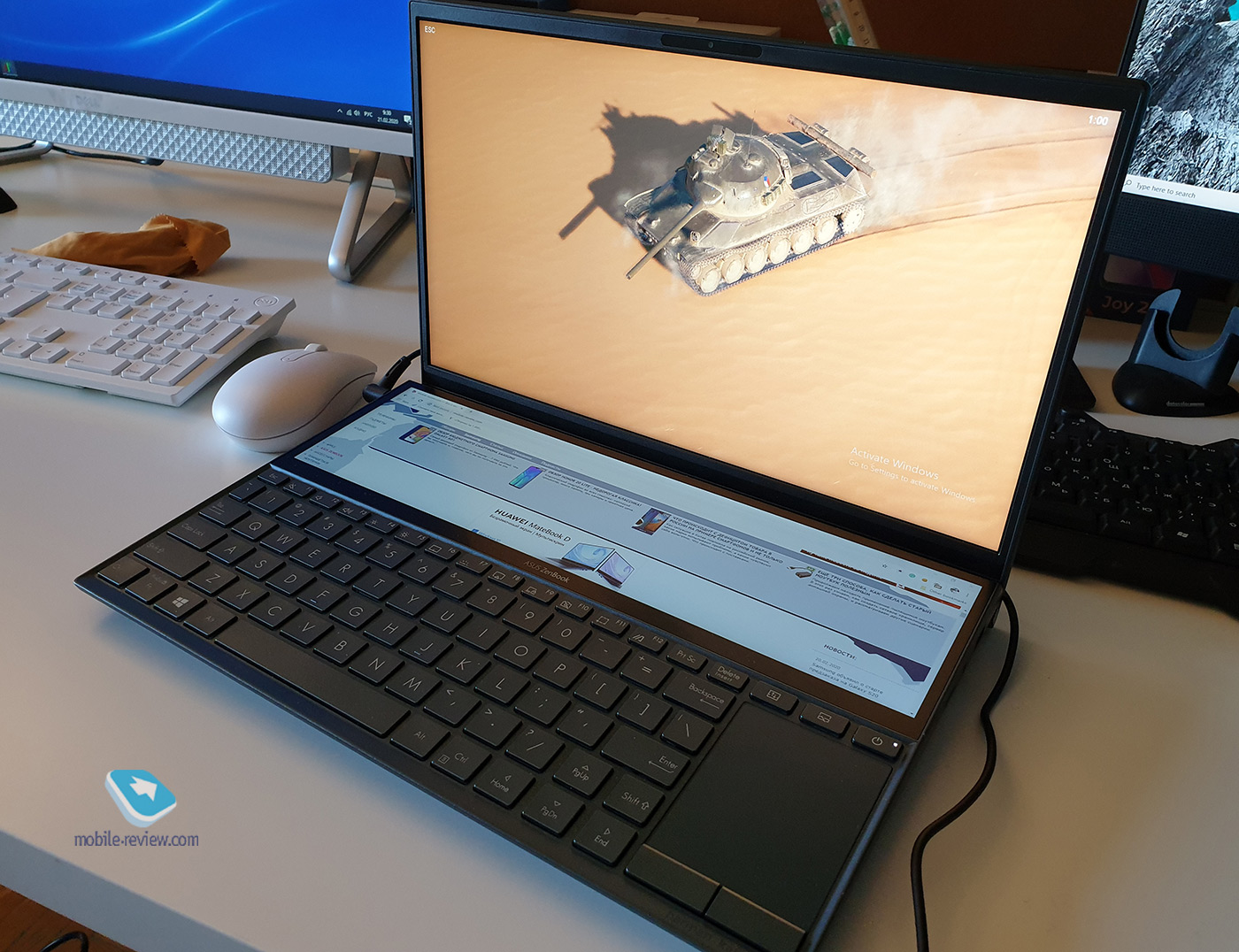 The fact that the trend has gone to the masses is evidenced by at least the new HP OMEN X 2S, which also acquired two screens. Interestingly, HP either did not want to, or did not take the risk, or was unable to make a full-fledged large screen.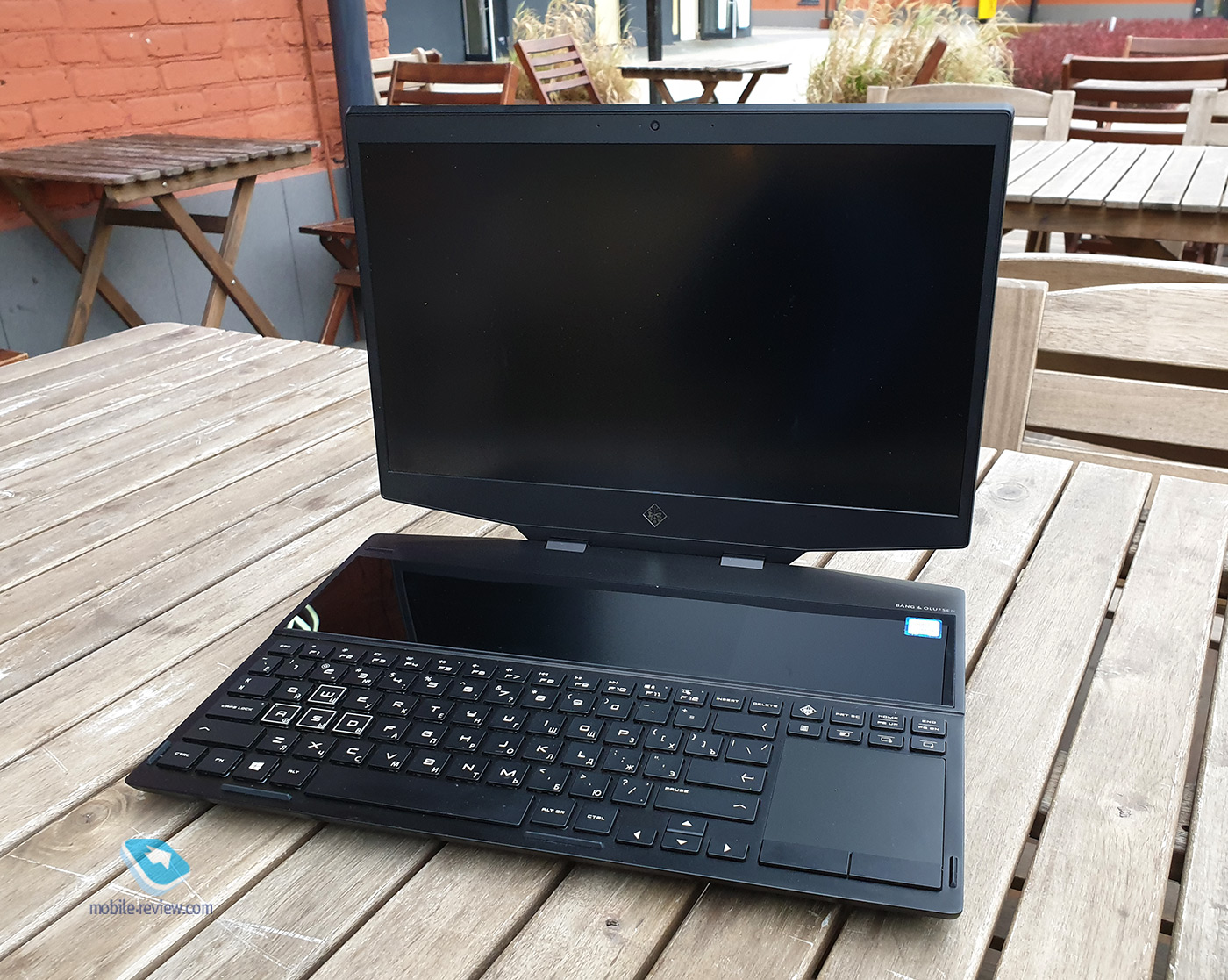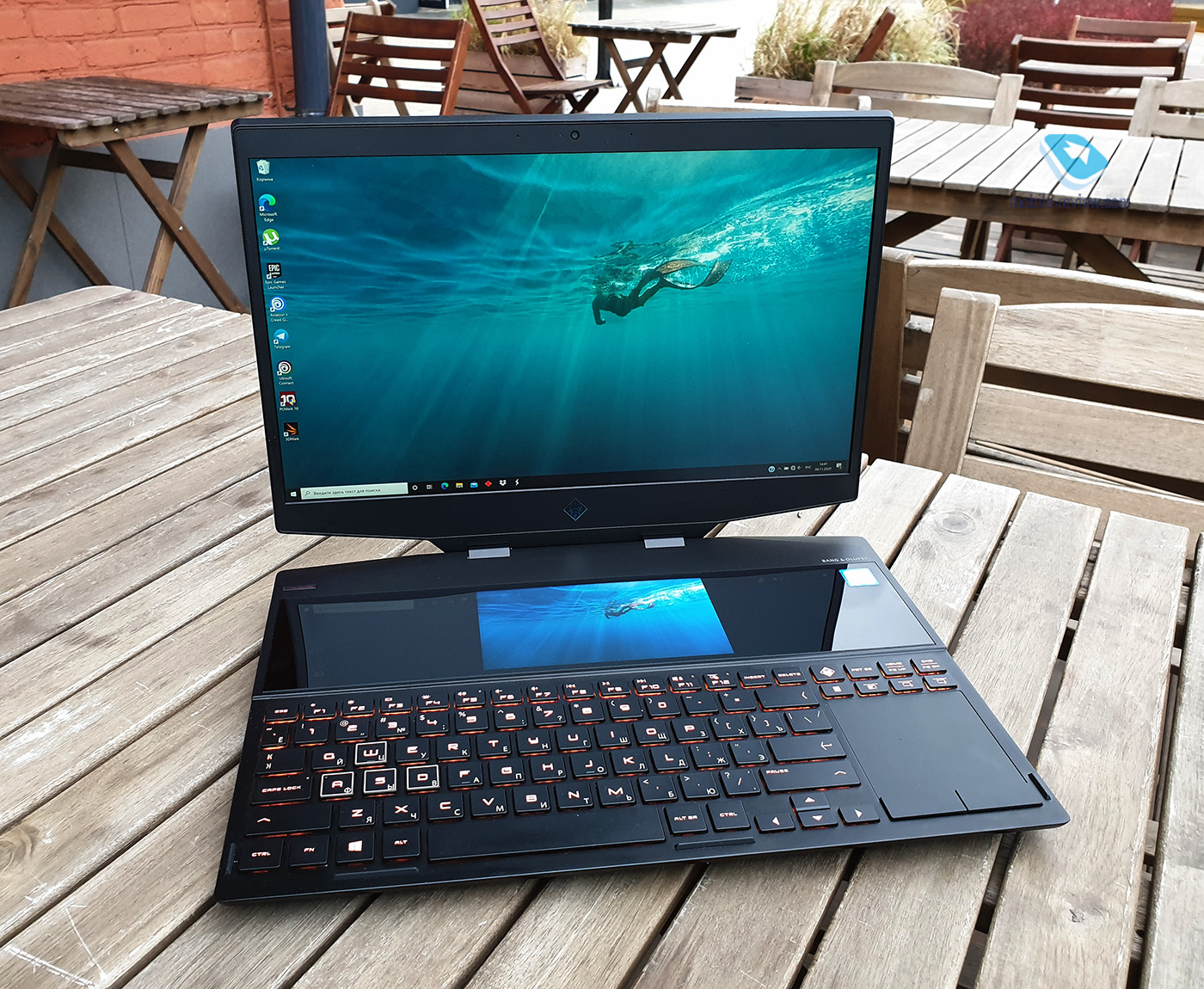 Another interesting dual-screen idea comes from Lenovo. The company is consistently developing the idea of ​​a second e-INK screen in a laptop.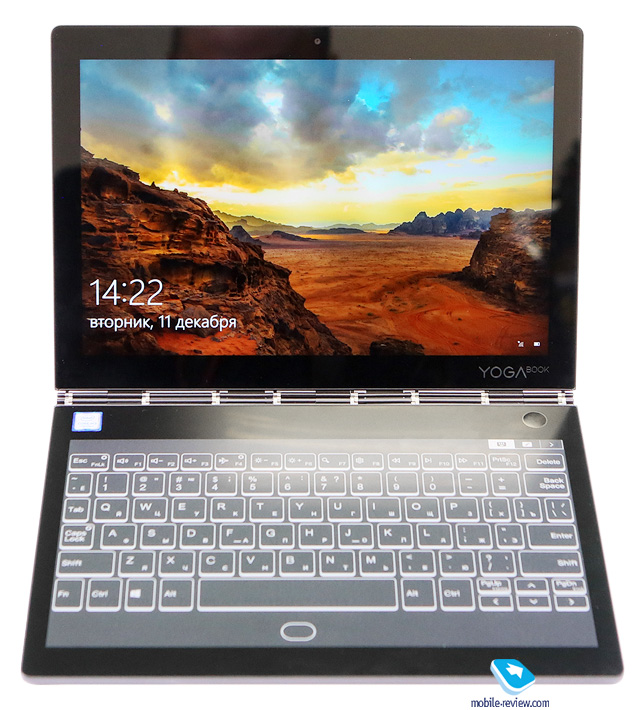 If 2 years ago there was a commercial, but frankly experimental Lenovo Yoga Book C930, then this year a laptop with an e-INK ThinkBook Plus screen appeared.
It should be understood here that ThinkBook is a semi-professional line in which Lenovo claims certain standards for quality, convenience and reliability. So if an e-INK touch screen is placed in such a line, it means that the manufacturer is fully confident that the technology is ready to go to the masses.
Formally, the above applies to the ThinkPad X1 Fold, which is a large flexible screen with a keyboard. Interestingly, a similar device was announced by Dell at the beginning of the year, but only the ThinkPad entered the market.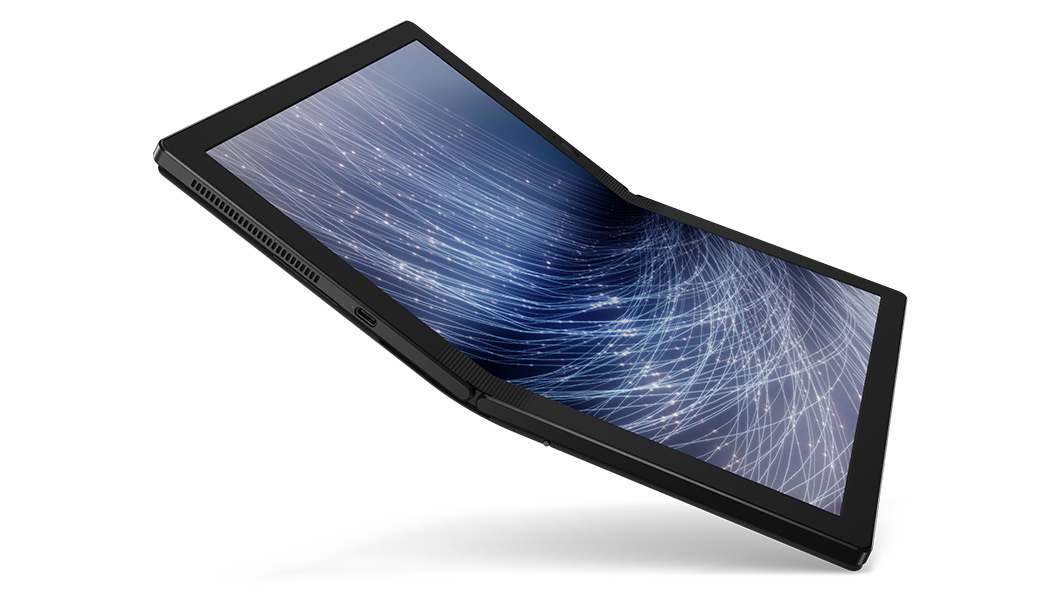 Lenovo ThinkPad X1 Fold was estimated in Russia at 330 thousand rubles. As you know, in order for the technology to go to the masses, its capabilities and potential advantages must outweigh the disadvantages. And here the ThinkPad X1 Fold has the same question as for smartphones with a flexible screen: do you need it? In my opinion, everything is determined by the screen size. For example, a regular flagship in smartphones has a screen size of 6.7-6.9 inches. The Galaxy Z Fold2 is 7.6 inches. Does the extra 0.6-1 inch give you a head start, or outweigh the cons of a fat, heavy smartphone?
With the Lenovo ThinkPad X1 Fold, exactly the same reasoning. And with a screen size of 13.3 inches, it's not that interesting. It's another matter if it was possible to fold the 17-inch screen in half, or even make a laptop that, when unfolded, gives a 20-inch screen, despite the fact that when folded, such a device would be the size of a plump 14-inch laptop. The ability to easily carry around a conventional 20-inch screen is inspiring, isn't it?
Thin and light
One of the best selling and growing categories of laptops is still the so-called ultrabooks. The term, coined in due time by Intel, is already hopelessly outdated. However, it has become a household name for the category of thin and light laptops. There are several reasons for the popularity of this category. Firstly, most users do not need high-performance hardware, portability and good battery life have long been firmly taken to the top of the list of requirements. Second, manufacturers have mastered the technology, so ultrabooks are reasonably affordable.
The 10th and also the 11th generation of Intel processors introduced this year has a positive impact on this category. Integrated graphics from Intel have become significantly more powerful and attracted a portion of buyers who would have bought a laptop with an entry-level graphics, but discrete. Now users are choosing Intel, as there is no difference in performance, but the battery life is better.
In 2020, Intel has become more aggressive in promoting its marketing initiative, formerly known as Project Athena. Now we need to say "laptop on the Intel Evo platform".
I think you yourself can guess that the new idea is inferior to the old one in the catchy name. Ultrabook was a cool, tenacious word. Intel Evo certainly sounds weaker.
Intel Evo describes the ideal laptop in the thin and light, or legacy Ultrabook category:
Intel 10th / 11th generation processors
More than 8 GB of RAM and more than 256 GB of SSD
Wake up from sleep in less than 1 second
At least 9 hours of battery life in real everyday tasks for laptops with a Full HD screen
30 minutes of charging should provide at least 4 hours of screen life
Modern communications: Wi-Fi 6, USB Type-C, Thunderbolt 4, optional LTE / 5G
Fingerprint scanner or IR camera
Thin bezels around the screen, defined sound quality standards
Touch screen and stylus support.
The Dell XPS 13 is a typical Intel Evo platform. Slim, ultra-lightweight, touchscreen, excellent battery life, Windows Hello camera and fingerprint reader.
I think you understand that for now Intel Evo is only premium laptops. However, 3-5 years later, such devices will appear in the most affordable price segments. Given that Intel is in a relatively difficult position, there is every reason to believe that the company will actively push the initiative to the masses. After all, for most users it is not important what processor the laptop is running on, but that this is the last, relevant, publicly approved solution.
Power + autonomy
Another late 2019 trend that flourished in 2020. If you have the money and need a Windows laptop that not only has good performance, but also has excellent battery life, then laptops in 2020 are for you.
The Dell XPS 15 or HP Envy 15 are notable representatives of this trend. Both laptops weigh 2 kilograms and are 18 mm thick (i7-10750H + Nvidia GeForce GTX 1650 Ti 4 GB / 1660 Ti 6 GB or RTX cards) and excellent battery life (10-15 hours).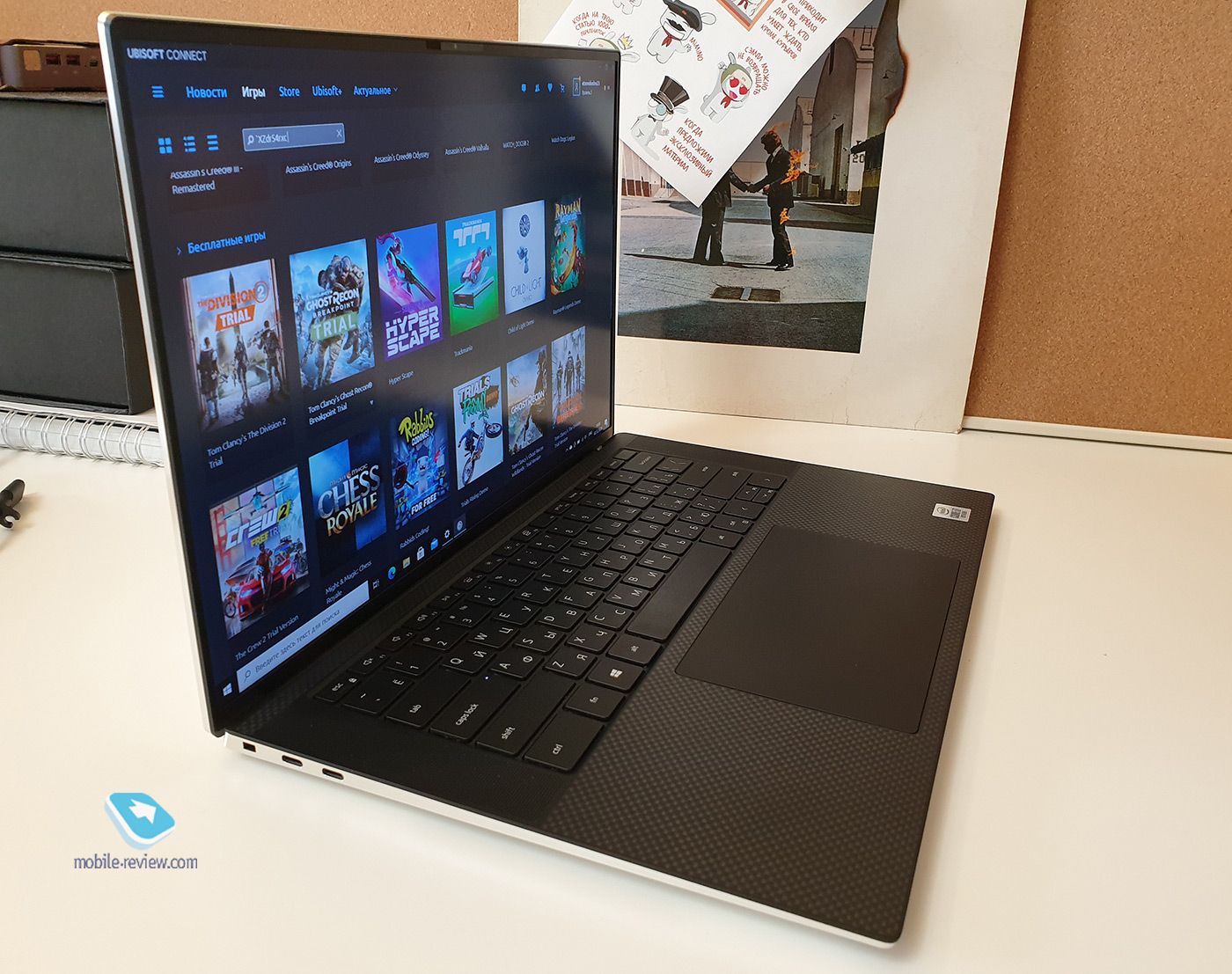 And from 2021, there will be more and more such laptops. However, their price will be from $ 1 and more. For me, perhaps, this is one of the best events of the year. This is not to say that this is something fundamentally new, but if earlier suitable laptops could be counted on one hand, now each manufacturer has a fairly wide range of such solutions.
Speaking about this category, it should be noted that the ASUS idea is starting to take root. Let me remind you that ASUS suggested the idea that powerful laptops can be recharged on the go with weak charges. You won't get maximum performance, but office tasks can be handled.
The market as a whole started talking about a single universal charger for all gadgets – both smartphones and laptops. USB Type-C and PowerDelivery have huge potential. Conventional ultrabooks powered by a 65W Type-C adapter can already use fast charging from smartphones.
Not only gaming, but also creativity
Of course, this is not a new trend, but manufacturers have begun to play it more actively. Trying to increase sales, the companies decided that they could offer gaming laptops not only to gamers, but also to content makers who need a processor and graphics for editing photos, videos, and creating graphics. In this case, the focus is more on streamers and bloggers, since the professional community already knew that powerful graphics are not only about games. Some ad campaigns and the initiative of Nvidia Studio notebooks with a driver for creators can be cited as examples, but perhaps the most striking example is the change of the logo of the HP OMEN gaming brand. From a purely gaming solution, laptops should become universal. For this, the logo was changed to a faceless square so that the tribal mask would not scare away potential buyers.
Webcam curtains and noise reduction (for self-isolation)
This trend is typical for the entire market, and in 2019 there were curtains and noise cancellation, but in 2020 such solutions became widespread. Working from home has left its mark on device requirements. So, it seems that almost all new laptops introduced in 2020, to one degree or another, acquired noise cancellation systems so that during meetings you would not hear the children screaming or water pouring in the kitchen.
Another major feature has been the proliferation of webcam shutters or even switches that disconnect webcams from the system. Switches are a more expensive solution, while shutters are available, but remember that this is just a shutter, meaning you cannot be seen but heard.
If the switch is on, then Windows will report that it cannot find the webcam
Artificial intelligence: the victory of the PC over consoles as a particular example
Despite the fact that exclusives remain on the side of consoles (specifically PS5), in general in 2020 it became clear that the victory was with computers. The most striking example is Cyberpunk 2077, which produces the highest quality picture on the PC, but lags and glitches on consoles.
However, Nvidia with its new 30-series cards prompts me to think about the victory of PC. Intel, and Nvidia, and Apple, and Qualcomm – all manufacturers are starting to pay more attention to AI, creating separate cores for it. If we take the same Nvidia presentations, it is noticeable that most of the company's innovations are based on the fact that artificial intelligence has appeared that can automatically perform various tasks. For example, in particular, stretching a picture from 720p to 4K is faster and better in quality than if it were rendered by a video card. And also quickly process big data or train a voice assistant.
AI will be the next growth point for systems performance. In fact, it will be possible to drop most of the standard tasks on it. Relatively speaking, the system renders 25% of the picture, the remaining 75% is done by AI, saving basic resources.
If we talk about the same new consoles, then, most likely, in 3-5 years they will be very noticeably inferior to computers.
Game streaming goes to the masses
I couldn't help but notice the half-joke that the best way to play Cyberpunk 2077 is Google Stadia. And in general, it is difficult to disagree with this. No need to bother with hardware or graphics settings, turn it on and play wherever you want. And this is another advantage of the PC world over consoles. The console remains home entertainment, while laptops and streaming allow you to play wherever you want.
By the way, another sign of the year – it seems that all the major players have acquired their own streaming services. In Russia, Google Stadia and streaming from Amazon (Luna) or Microsoft do not exist, and they are unlikely to appear in the near future, since the whole thing depends on the infrastructure. To ensure good quality, you need data centers located near the players. Our data centers are built only by GFN.Ru, a partner of Nvidia.
Not everyone is aware of this moment, but top AAA games from leading studios (God of War, Assassin's Creed, RDR, Cyberpunk 2077, etc.) are not premium entertainment for everyone. There is a fairly high entry threshold into this sphere of entertainment: the price of hardware and games. Of course, you can play in 720p with low-resolution textures, but this is akin to watching a movie in pirated quality, where you can see the audience's heads, and under the movie there is a comment: "There, at 17 minutes, the dude on the right farted."
Game streaming is still not cheap entertainment, but it significantly lowers the barrier to entry. Another advantage of game streaming is that the user doesn't have to do anything. No need to choose a gaming laptop or assemble a computer yourself, no need to download patches, drivers, etc. You just need a fast Internet connection, pay with a card a couple of times, and that's it. That is, the number of actions is minimal. And this is in the spirit of our time, when you can do everything without getting up from the couch.
In 2020, game streaming continues to be a novelty, but it almost does not cause distrust. The product has found its audience. But it will become massively popular in 5 years, when the speed of the Internet will also increase, and most importantly, users will start using Wi-Fi 6 routers.
ARM chipset from Apple
The ARM laptop from Apple is a momentous and extremely promising event. The main advantage of this solution is significantly increased battery life without sacrificing performance. It is not worth saying that the whole world will switch to such devices and that ARM chipsets are the future of the processor world. Each product has its own strengths and weaknesses, it has its own specialization. So ARM laptops will feel quite confident in their niche.
This product will significantly impact the entire industry. The fact is that manufacturers sell the most laptops in the price range from $ 300 to $ 900, which gives an average world price for a laptop of $ 630-700. Apple laptops based on the M1 chipset (as far as possible for a premium brand like Apple) have come close to this mark. Accordingly, these devices will attract some of the buyers, because in their eyes the possibility of slightly overpaying, but getting APPLE (!!!) will outweigh the desire to save.
So the Windows beech manufacturers will be looking for an answer to this problem. Probably in 2021 we will see a large number of ultrabooks at attractive prices, as well as variations of ARM laptops on Windows. ARM-based Windows laptops have been around for years, but they haven't been successful. Apple, by its decision (as was the case, for example, with the iPad), showed that such a market exists. So other manufacturers will hurry up to stake out a place there, so as not to be left out of business. Another point is that the manufacturers of Windows beeches cannot afford the level of OS optimization for hardware that Apple has.
Conclusion – what people actually buy
All these trends and promising technologies are, of course, good and correct, but in the end, let's see what exactly buyers in Russia prefer and how Russia relates to the world. In general, the average price of a laptop in the world is in the $ 630-700 range. In Russia, the average price of a laptop is 35,5 thousand. By the way, this is even 3-5% less than in 2019.
For a similar price, a buyer can buy, for example, Acer Extensa 15 EX215-22-R964 (not Apple, but also a brand with the letter "A"). This laptop has:
AMD Ryzen 3 3250U or Intel Core i3 processor
4 GB of RAM (6 GB if you're very lucky and a sale)
500 GB HDD or 128 GB SSD
Screen 15.6 inches, Full HD (although there are screens and 1600 × 900, and 1366 × 768 pixels)
Weight about 2 kilograms
Battery life is 5-7 hours.
Judging by the average price of laptops in Russia, the majority of such devices were sold. A great buy for a great laptop to confidently enter 2021. Holiday greetings!
Back to content >>>
Share: 





we are in social networks:
Anything to add ?! Write … eldar@mobile-review.com