Content
A few words about the Clubhouse
Ditch your MacBooks and buy PCs
Exclusives, because the iPhone is the world's premier smartphone
Instead of a conclusion: VR glasses as a new reality for the poor
A few words about the Clubhouse
An excellent article about the Clubhouse app from Eldar has been published on the site. Be sure to read. And all iPhone smartphone users – join the broadcast. You can follow the announcements in our telegram channel (link at the end of the article) or on Eldar's twitter.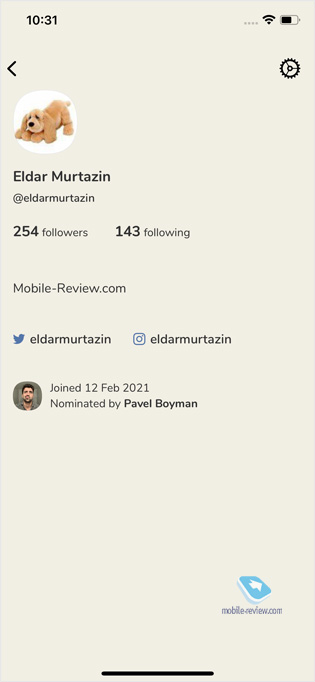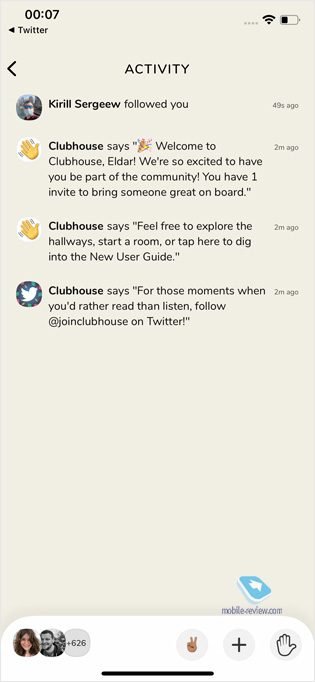 I just want to insert my 5 kopecks. In my opinion, the application is very much in line with the spirit of the times, permeated with the desire for instant gratification, that is, instant gratification of needs. Nobody wants to wait long, work, think. It is necessary here and now.
For example, YouTube content is interesting, but difficult in production and perception. For videos, you need to make a script, then edit, upload to the service, wait until it is processed. Spectators need to watch, delve into the plot. In contrast, TikTok content is much simpler. No complicated scenarios, a maximum of several takes, upload to the network and immediately collect reactions. The viewers also like it: the video is only a few seconds, no complications of perception, everything is fast and logical.
And if TikTok closes the topic of video, then Clubhouse works with audio, cutting off podcasts to some extent. After all, in essence, a podcast is an audio analogue of YouTube content. A scenario is being thought out, etc. Clubhouse, in turn, is just a live communication on a designated topic, where everyone can speak. So, from the point of view of podcast creators, Clubhouse is likely to be an outlet, a means of recording something without straining. I wonder how users will perceive. On the one hand, you can go in and out at any time, on the other hand, the integrity of the product is completely absent: you can go into a conversation in the middle, exit without knowing how it will end, you cannot re-listen, interrupt, and indeed you can skip the conversation.
I suppose that in the near future, developers will either add the ability to save audio (probably somehow cunningly and limitedly), or they will disappear into oblivion.
Ditch your MacBooks and buy PCs
As you remember, Intel has a new CEO, Pat Gelsinger, who previously worked at Intel and was behind the development of the Intel 80486 processor. I remembered this since he officially took office on Monday.
Mr. Gelsinger told employees an interesting thing: "We have to deliver better products to the PC ecosystem than any possible thing that a lifestyle company can offer." in Cupertino).
This phrase was said at an internal meeting of employees, so, unfortunately, we were left without context. Probably, Mr. Gelsinger has some plans, because now, apart from processors, Intel and Apple products are not competing. At the same time, in the smartphone market, Intel is not too powerful a player to work on the synergy between Android and Windows. Here, rather, Microsoft offers solutions.
In late January, Intel launched a slightly weird ad campaign to promote the Intel Evo platform by making fun of Apple products. If you forgot, Intel Evo is a list of rules that a modern laptop must comply with, according to Intel (at least 9 hours of battery life in real conditions, the presence of Thunderbolt 4 ports, etc.).
This post, for example, pokes fun at the lack of touch screens in MacBooks.
Only a PC offers tablet mode, touch screen and stylus capabilities in a single device. #GoPC

– Intel (@intel) February 2, 2021
It's funny that Intel gives a link under each post in which a blogger makes fun of the MacBook on the M1 chipset. For example, the video begins with the fact that there are only Type-C ports in the MacBook. It's funny because Apple sells exactly the same MacBook, but on an Intel processor. Apple also has other computers that run on Intel processors. It seems that Intel decided that they had nothing to lose and started firing from all their guns.
Exclusives, because the iPhone is the world's premier smartphone
On smartphones, applications are consistently released once every couple of years, around which a rapid excitement begins, more like an avalanche in the mountains. Suddenly, everyone starts talking about this app, posting posts on social networks with the appropriate hashtags and casually mentioning it in conversations.
If you think about it, most of these hype applications are united by the fact that they are released first on iOS, and then, after some time, as if reluctantly – already on Android. If this material was written in 2012-13, then I would simply say that all interesting and useful applications are first released on iOS, and then on Android. Now times have changed a little. Often, developers release both versions at once. However, when it comes to truly hype applications, everything is simple. Only iPhone, and then maybe Android.
For example, think of Prisma, an AI-powered app that turns photos into paintings. The app was released on Android 25 days later. It took the once-thundering Angry Birds game about a year to get to Android.
However, why go far when the most iconic example is Instagram. The application was released in October 2010 for iOS and only 1.5 years later in April 2012 – for Android.
And now 2021 is coming, when, it seems, Android has long defeated iOS. There are more functions, and all kinds of settings, and complete freedom of action and possibilities. However, everything happens according to the routine. The Clubhouse application is released, and everything is in the best traditions of the genre: access by invite, and in the application the heroes of our time, Elon Musk and Mark Zuckerberg, conduct discussions, communicating with mere mortals, other celebrities also try to keep up, and opinion leaders and hypo-gluttons close the parade. It is just important for the latter to show that they are in the subject.
Apparently Apple got hyper-hyped. Because thanks to the "talking shop" Clubhouse once again it became clear that all the rich, famous, smart and successful people have iPhones.
Let's be honest, our choice is strongly influenced by the opinions of other people and society as a whole. If everyone didn't care, there would be no masculine and feminine colors or cars. And no one would be ashamed of stereotypes.
And this is a powerful advertising message when conventional idols use the iPhone and when, in order to be in trend and get access to the latest social benefits, you need a smartphone on a certain operating system. In the case of Clubhouse, the situation literally looks like this: if you want to communicate with the "right" people, to be able to speak and ask a question, then be so kind to have an iPhone.
Interestingly, no one says this directly. If you try to find a justification why developers first release an application for iOS and only then for Android, then you can find out a number of reasons:
Apple users pay;
piracy is less developed on iOS;
Despite the fact that Android users download 3 times more (see previous graph), 2/3 of the money on iOS.
The set of applications on each OS is generally similar. It's just that iOS users pay, while Android owners don't.
for iOS it is easier to make applications + Android devices are highly fragmented, which is why it takes a long time to debug various bugs;
the Google Play app store is cluttered and much easier to get lost there than the App Store. More cunning pirates can make copies with similar names if the app is successful.
The reasons are reasonable. However, the same Instagram at the time of its purchase by Facebook (for $ 1 billion, by the way) did not bring any revenue at all. And it took Facebook a while to learn how to make money there (by the way, Instagram brought in $ 2020 billion in advertising revenue in 20, so it was a good investment for Facebook). This means that when Instagram was created, the issue of quick monetization was not raised, and the Android app store was not yet mired in mountains of rubbish. I think the reason for choosing iOS was the feeling that the image and lifestyle of this platform attracted the right people to popularize the application.
Accordingly, while the majority of opinion leaders choose the iPhone, nothing threatens the popularity of the smartphone.
By the way, surprisingly (maybe you can tell me in the comments), I could not find unique Android applications that would attract users. There are several good games, but these are all casual games, the absence of which will not upset anyone. In August 2018, Samsung, along with the launch of the Galaxy Note 10, proudly announced a Fortnite game exclusive, which was released on iOS 4 months ago. However, the next day after the presentation, invites were sent to test the game for owners of Android smartphones from other manufacturers.
I don't want to praise Apple or scold Android in any way. My goal is to once again emphasize the well-known but often publicly denied fact that exclusivity, belonging to a certain elite group, and the ability to feel special are extremely important to people.
And if we take the current balance of power, then Apple has no competitors, since no manufacturer is able to create the same atmosphere of exclusivity, supported by the company itself and by members of the community.
Instead of a conclusion: VR glasses as a new reality for the poor
Stumbled upon a curious opinion expressed by John Carmack (CTO of Oculus VR and creator of Doom) in an interview with Joe Rogan. He said that resources on Earth are limited, income inequality will only grow, and the quality of life on the planet (ecology, overpopulation, etc.) will only decline. It makes sense that not everyone can be happy. Accordingly, virtual reality will become an opportunity to escape from reality, see and try what you cannot afford.
Good VR headsets are expensive now, but Mr. Carmack is convinced that progress is not standing still.
As you can see, Mr. Carmack retells the plot to Ready Player One by Steven Spielberg. And he did it absolutely seriously, that is, he, unlike Elon Musk, did not even "blow" before such a discussion. According to him, this idea is being considered and is going to be implemented by many technology companies (Facebook, Apple, Amazon).
Will it remain a fantasy or become a reality, time will tell. We cannot formally influence this. And Mr. Carmack is absolutely right – resources are limited, and everyone cannot be happy, and polar bears will soon become extinct, and we will be able to see them either on video or in VR.
On the one hand, it may seem that this is some kind of fantastic dystopia. On the other hand, if you think about it, now the majority go to work, and after home they grow to the sofa, and given the pandemic, for many, work has completely moved from the office to the sofa.
To some extent, I can even take myself as an example. There used to be trips and meetings, but in 2020, having also stopped going to the gym, I realized that I had very little reason to get out on the street. And in the area on the outskirts of Moscow, there are no places where you would like to go in the evening after work. Isn't it better than looking at a gray winter to spend time in a bright virtual world? Especially adjusted for the development of technologies that will make such worlds more interesting than real ones.
Back to content >>>
Share: 





we are in social networks:
Anything to add ?! Write … eldar@mobile-review.com