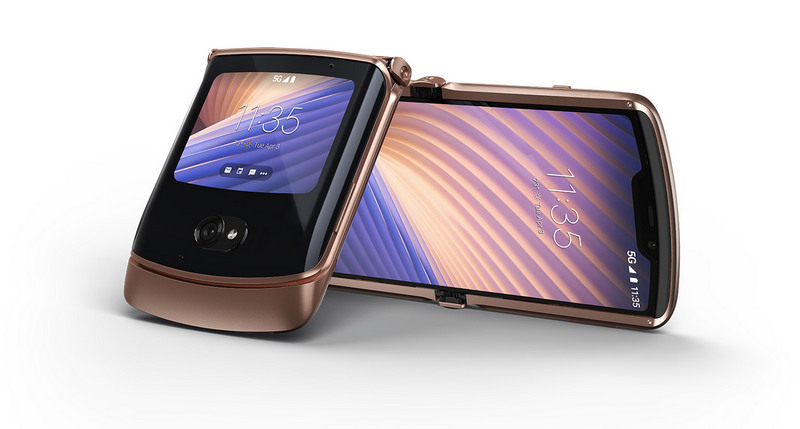 Content
Loan dispenser
A couple of thoughts on Samsung and Google
A little bit about stocks, markets and investments
iPad Pro in school
About new smartphones, LG Wing and Motorola razr 5G
Loan dispenser
An unexpected machine for dispensing loans at the entrance to the O'Key hypermarket. The device has a built-in camera, a passport scanner and even a fingerprint scanner (and it says that you need to scan your thumb). I borrowed 10 rubles, after 000 days I came to the machine and gave 10. It looks funny and unpresentable, but this is how it is – the future of bank branches. Add a printer here, and you can open bank accounts.
A couple of thoughts on Samsung and Google
I saw a strange video on YouTube with 1.6 million views of Google and Samsung fighting. Formally, the new video is a rehash of the video from 3 years ago (second link).
Probably, such headlines and presentation are connected with an attempt to draw attention to the video. In fact, there is no war. In the case of Google and Qualcomm, Samsung is following the same strategy. Samsung needs leverage to stay independent and get better deals. In the case of Qualcomm, this is necessary in order to get the best prices for chipsets, since otherwise Samsung may threaten that everything will now use Exynos everywhere. And Samsung is not the size of a company for Qualcomm to agree to donate such a customer.
The situation is similar with Google. Samsung does not want to be perceived as a "iron" appendage of Google. This is dangerous, because, firstly, then Google will be able to dictate and impose its own terms (and every smartphone manufacturer pays Google). Second, it will dilute the Samsung brand image. And Samsung, on the other hand, is working on the image of the most high-tech company in the Android market. Also, the presence of its own developments (Tizen OS, almost deceased Bada, its own version of Smart Tv, not Android Tv, etc.) as a lever of pressure allows Samsung to be among the very first to receive new software "chips" from Google, which usually a year later appear on other devices along with the release of a new version of Android. Accordingly, despite tight internal cooperation, outwardly Samsung is trying to detach itself from Google as much as possible.
If you look at the situation from Google's perspective, the logic is the same. Samsung is the world's top seller of Android smartphones. And he can use this fact in negotiations with Google. Especially now that Huawei has fallen off. And Google is trying, relatively speaking, to secure the rear and flanks as much as possible.
There is no war between Samsung and Google. There is a close partnership, where each of the participants tries not to become dependent on the other. And, of course, we must not forget the fact that no one is eternal. And if one of the participants in the partnership goes to the bottom, then the other clearly does not want to participate in this.
A little bit about stocks, markets and investments
Even in the article about the results of May, he said that in April, out of boredom, succumbing to the general trend, he started buying shares. By the way, the trend is powerful. Statistics say that now more than 25% of the market is made by individuals, and not by institutional investors. For comparison, in 2019 it was only 10%.
I liked the investment business. For fun, interesting and easy. In a couple of taps on my smartphone I bought something, then I sold it, then I bought it again. Interestingly, I almost never bought technology stocks. Although 5 months later, it is clear that the most profitable strategy was to buy Apple or Tesla. But I adhere to the principle of not buying what I do not understand. And for all my love and faith in the genius of Tim Cook and Elon Musk, I believe that there is too much unhealthy excitement around companies. So I believe in both Apple and Tesla as a company, but not very much in the current estimate of their cost.
Well, as they say, those who do not take risks do not drink champagne, so instead of doubling or tripling my capital, I only got 32% in dollars (in the ruble weakened by life, of course, the yield is higher). At the very beginning of September, I sold almost everything surprisingly on time and did not buy anything yet. For it is not clear what is happening.
And the more I look at the stock market, the more I feel a lack of information, so I am looking for some accessible platform. By the way, not for the sake of advertising, but it must be admitted that Tinkoff has created, perhaps, almost the best platform for investments in the world. Especially when you look at analogs from banks in the United States. Of course, a lot of things are missing (for example, I want options) and there is a lot of room for improvement, but still great. The app is great for some kind of idea search and lazy buying and selling of stocks. The latter is just my style – I bought it on Friday, remembered it a couple of weeks later and sold it.
But it is impossible to follow the news and the global situation through the application. Taking into account the fact that the Bloomberg terminal costs a couple of tens of thousands of dollars a month, I began to look for free analogs.
Firstly, this post was prompted by the updated Google Finance app. Google has managed to make beautiful basic visualizations, newsgroups and company selections.
Secondly, I discovered Koyfin a long time ago. Relatively speaking, this is a Bloomberg terminal for the budget conscious. This, by the way, is the idea of ​​the site creators. As if everything is the same as the Bloomberg terminal, but free. It is logical that not everything is the same, but worse and is not suitable for speculation, because data may be delivered with a delay. But Koyfin is great at vacuuming all news, company reports and analyst forecasts. I especially like the opportunity to see the history of the forecast and actual prices for a company.
Koyfin is a non-profit initiative of two enthusiasts Rob Koyfman and Rich Meatto, who previously worked on Wall Street. As I understand it, this is their startup. Sometime in the future, they plan to create a paid version as well.
In general, I wrote this note with the idea that now knowledgeable and smart people will come to the commentary, who will immediately explain that I'm doing everything wrong, and all sorts of other sources and useful platforms should be used.
iPad Pro in school
While doing one research, along the way I discovered a whole category of YouTube videos where English-speaking students tell how they manage to study 100 million hours a day and take good lecture notes. But something else interested me. All the students I've seen use iPad Pro with stylus to take notes.
As I understand it, the modern lecture format is a teacher's story, accompanied by slides. And students receive slides in advance before lectures. Accordingly, using modern technologies and applications, the student can write an abstract, complementing it with images from the slides. For example, in the pictures below, as I understood from the story, the graph was taken from the slide, and then, while the teacher was explaining, the student made notes and paint work. All text is completely handwritten.
I do not know how the process is now. And maybe the most enterprising students came to YouTube, but what I saw impressed me, amazed and pleased me. At one time, I was the only one on the whole stream who tried to take notes using the very first netbook with a 5-inch screen from ASUS. After starting work, I moved and began to take notes on the MacBook Pro. Although even in graduate school, the teachers looked at me with suspicion and constantly strove to look at the screen. Apparently, assuming that I'm not drawing supply and demand graphs there, but playing solitaire. By the way, when I taught a little in graduate school, even the first-year students did not have technology and wrote everything by hand. And now there is such a great opportunity to make beautiful and informative notes. I was also impressed by how famously the stylus is used instead of the pen. Agree, it's one thing to underline something on the page, and quite another to outline a whole lecture with a stylus.
Finally. I understand that this is happening in the USA, where Apple is traditionally popular, but it seems that the stylus + iPad / iPad Pro is just some kind of standard. It is rarely compared to Surface. And it's like no one is using the Galaxy Tab, although it has a very good stylus. As I understand it, it is about applications and the interface for multitasking, as a result of which Android is inferior to iOS.
It is likely, though, that this is a very clever marketing campaign from Apple that supplies students and encourages them to do video blogging. In any case, all the good fellows. It is very cool that modern technologies improve the quality of life in such a way. It's also interesting that many people write off the tablet category, and they are great for study.
If there are students among the readers, tell us how you make the lecture notes – by hand, on a laptop, with a stylus on a tablet.
About new smartphones, LG Wing and Motorola razr 5G
About Moto razr
About 7 months ago, Motorola presented a razr with a foldable screen with fanfare. And now a new model! The update was good for Motorola. New Snapdragon 765G processor with 5G support instead of Snapdragon 725, new 48 MP camera instead of 16 MP, updated 20 MP selfie camera instead of 5 MP. And the price dropped by a hundred and amounted to $ 1. The screen size when open remains the same – 399 inches.
Motorola President Sergio Buniak in an interview with Bloomberg shared interesting numbers. According to Motorola, 20% of buyers of the first razr model were iPhone or iPad owners. Another interesting fact is that Motorola razr has taken 50% of the sales of folding screen smartphones in the North American market. Guess who took the other 50% … But let's face it, taking 50% of the market away from Samsung is a good achievement for Motorola. The company apparently thinks the same, so the Moto razr 5G will go on sale in more markets, including China. Should there be at least some plus from the fact that Motorola belongs to the Chinese? I wrote this, and for some reason I remembered how on one of my trips a representative of a Chinese company assured that Motorola / Lenovo are not real, but Western Chinese, and they have no trust within China.
Motorola is definitely great. I already said that in the United States, the brand is experiencing a certain renaissance and a concomitant surge in sales (up 35% in the second quarter of 2020 when measured year-on-year). However, the company needs to act more decisively. For example, instead of Snapdragon 765G, put the top-end 865th. Motorola's logic is understandable. The company is trying to create a designer smartphone in which style is important, not filling. In the smartphone market, this can be called the "Apple way". You can immediately recall that the original ancient razr was not advanced in terms of technology. However, three things should not be overlooked. Firstly, after 15 years, the average consumer has become much more advanced in understanding technology and, at least remotely, understands that processors can be conventional and flagship. Secondly, the performance of the phone plays a more significant role than before. Thirdly, Motorola is playing in the Android market, which has historically taken the approach of bragging about hardware power.
At the moment, the main competitor of the new Motorola razr is the Samsung Galaxy Z Flip. Samsung wins in terms of hardware, but loses out with a scanty external screen. Looking at the new Fold, it is clear that the Z Flip will also have a large external screen, but until that happens, razr will look more interesting from the outside. Apparently, this is one of the reasons why the new razr was presented only 7 months later.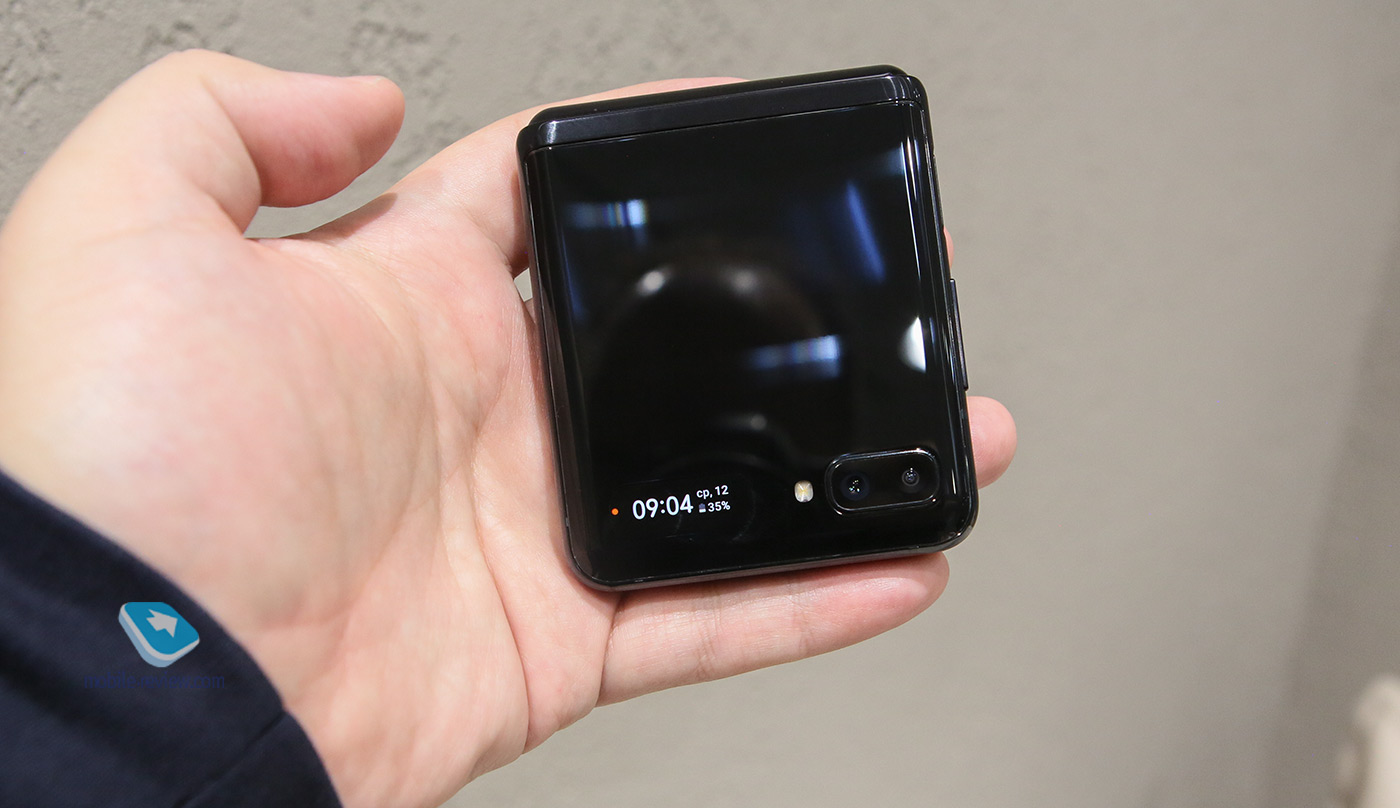 About LG Wing
On September 14, the world was shown LG Wing – a smartphone with two screens and a T-shape.
TECH SPECS:
Processor: Qualcomm® Snapdragon ™ 765G 5G Mobile Platform with Snapdragon X52 5G Modem-RF System
Screen:

Main screen: 6.8-inch, 20.5: 9 aspect ratio, FHD + resolution, P-OLED FullVision (2,460 x 1,080 dots / 395ppi dot density)
Second screen: 3.9 inches, 1.15: 1 aspect ratio, G-OLED (1,240 x 1,080 dots / 419ppi dot density)

Memory: 8 GB RAM / 128 or 256 GB ROM / microSD (up to 2 TB)
Camera:

Primary: Ultra High Resolution (64 MP Standard 2 (F1.8 / 78 ° / 0.8μm) / 13 MP Ultra Wide (F1.9 / 117 ° / 1.0μm) / 12 MP Ultra Wide Big Pixel (F2.2 / 120 ° / 1.4μm)
Front: motorized, 32 MP Standard 3 (F1.9 / 79.6 ° / 0.8μm)

Battery: 4.000 mAh
OS: Android 10.0 (Q OS shell)
Dimensions: 169.5 x 74.5 x 10.9 mm
Weight: 260 g
Networks: 3G / 4G LTE-A / 5G
Communication: Wi-Fi 802.11 a, b, g, n, ac / Bluetooth 5.1 / NFC / USB Type-C (USB 3.1 Gen 1 Compatible), dual-band A-GPS, GLONASS, BDS, GALILEO
Colors: Aurora Gray / Illusion Sky
Sensors: Fingerprint scanner (under the screen)
Others: Gimbal Motion Camera / Front Pop Up Camera / Hexa Motion Stabilizer / AI CAM / Google Lens / Google Assistant / Q Lens / Dual Recording / LG Creator's Kit / Black Stabilizer / LG 3D Sound Engine / In-Display Fingerprint Sensor / IP54 Water and Dust Resistance / Qualcomm® Quick Charge ™ 4.0+ Technology / Wireless Charging / MIL-STD 810G Compliance 4 / LG Pay
Price: mystery
The smartphone will go on sale next month, first in South Korea, then in North America and Europe. They didn't say anything about the price.
I've been following LG closely for quite some time now. If you have forgotten, then the company is in a dramatic moment.
At the end of last year, LG had a new CEO, promising that in 2021 the mobile division will become profitable, as, I quote: "(We) will expand the line, present new devices that will attract people, since they will have wow factors" ( LG Electronics will expand our mobile lineup and steadily release new ones attached with some wow factors to woo consumers).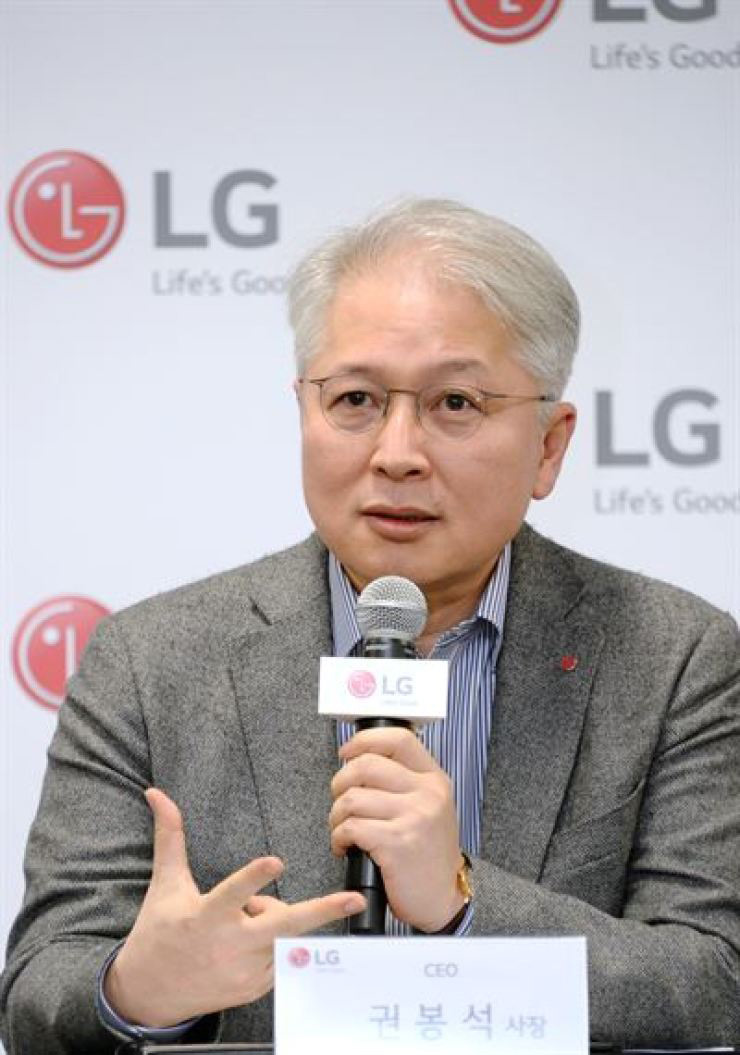 The most beautiful thing about the new smartphone is that LG did not just make two screens, but came up with scenarios. So, for example, when starting the camera in T-mode, the camera control is on the second screen.
It all depends on the price, distribution and invented scenarios. The advantage of the LG Wing is that visually, it's not nearly as radical as the Surface Duo or Galaxy Fold. It can be used as a simple telephone, which can become more comfortable in certain situations. LG did the right thing to tied in with a second camera screen and navigation. For complete delight, it is not enough for them to make friends with Epic and for conditional Fortnite to make more convenient controls on the second screen.
Conclusion
Recently, there has been progress on the market, new designs have appeared – foldable smartphones like the Galaxy Fold and Huawei Mate X, clamshells like razr, curved screen like on Xiaomi Mi Mix Alpha, devices with solid screens thanks to motorized cameras in the body or under the screen … LG Wing can also appeal to everyone who is tired of familiar devices, but does not want radical solutions with a flexible screen.
The market moves in a circle. If you recall, then initially in the 90s all mobile phones were similar – candy bar or clamshell. Subsequently, after 7-10 years, when the manufacturers got used to the technology, experiments began and all kinds of flip-flops, sliders, options with stylus and full-fledged keyboards appeared on the market.
In fact, these models became the technological pinnacle of that stage in the development of phones. Then Apple came in, introducing fundamentally new technologies and approaches to software through the iPhone, which relaunched the market to a new circle. The old giant leaders are gone and new companies have taken their place. If we draw an analogy, then we are already at the turn to the finish line of the second circle and the current generation of smartphones, so after 3-4 years we will have a qualitatively new stage. By the current generation, I do not mean specifically smartphones of this year, but the very concept of a smartphone as a brick with a screen.
Predicting the future based on the past is a bad business. And smartphones may well follow the path of laptops, which have not fundamentally changed since prehistoric times. So, smartphones with flexible screens have not yet aroused the interest of most users, which the manufacturers initially hoped for. Canalys estimates that only 1.74 million units have been sold since the launch of the first foldable devices, while total smartphone sales totaled 1.28 billion units. The period from Q3 2019 to Q2 2020 is taken.
And even in the premium segment, sales of smartphones with folding screens account for an insignificant share of less than 1%. It is quite obvious that the barrage price acts as a stop-cock. And if the technology cannot be made cheaper, then the development of the market in this niche can not be expected.
Back to content >>>
Share: 





we are in social networks:
Anything to add ?! Write … eldar@mobile-review.com