Content
The new headquarters of Yandex. How Yandex compares to other companies
About Assassin's Creed Valhalla and GFN.Ru
About learning Python
ARM and Apple
Instead of a conclusion on innovation from Oppo
The new headquarters of Yandex. How Yandex compares to other companies
The company's headquarters is the physical embodiment of its policies and a direct statement to the world. Relatively speaking, if in words the company is for goodness and love, and the workers work in a gray concrete box, where they are electrocuted, this arouses the anger of the public. Since nothing pisses people off more than hypocrisy.
And, by the way, if we talk about PR, the image of a bastard is better than a hypocrite. There is at least something to work with. It is for this reason that Apple is trying to straighten its entire supply chain so that barefoot children do not work anywhere for a pittance. Accusations of inhumanity from time to time are snatched away by Amazon, whose distribution centers are just concrete boxes. This moment was even ridiculed in some episode of "South Park". However, Amazon CEO Jeff Bezos is a whole person, and he doesn't play games about goodness and happiness.
Also, the headquarters of the company speaks of its financial strength. Apple's office is best known to readers, I believe. Ideal shape to reflect the company's taste preferences. Inside the campus there are fields, and forests, and a pond, and on the roof there are solar panels.
The iPhone design is said to have been the inspiration. So, the elevator buttons are like the Home Button on the iPhone. By the way, even about the toilets they said that they somehow echo the design of the iPhone, and are also smaller in size. The topic of uni-iPhone-cans got everyone so hooked that when the journalists were invited for an inspection, they first rushed to look at the toilets. Everyone was slightly disappointed. I also do not really understand what is from the iPhone. However, see for yourself. Toilets from Apple headquarters!
If we talk about unusual and unique solutions, then we can note the protection of the building from earthquakes. The whole building seems to stand on hinges and in an earthquake will deflect back and forth. Below is a picture, but it is better to watch the animation in motion in the original article by The New York Times.
Another example is Google headquarters. This is, in fact, a whole block called the Googleplex. Visually more modest, but, like Apple, there is not only a building, but also a park area, where swings, figurines of robots, personifying versions of Android. And inside for employees there are zones for sleeping, for entertainment, and much more (and the toilets are ordinary, without the influence of Android)
To conclude a short tour of the headquarters, I will show my beloved. It belongs to Amazon and is located in Seattle (this is a city in the northwestern United States). Amazon Spheres are three spheres with a diameter of 24 to 29 meters, in which more than 40 different plants are planted. In fact, this is not so much an office as a recreation area for employees. There is a cafeteria and several meeting rooms. You can come there just to walk and relax. Amazon Spheres have become one of Seattle's landmarks.
Well, about "Yandex"
Yandex, as the leading Russian IT company, is going to build its own outstanding office. The project appeared in the summer, but just a few days ago there was news that the Moscow Committee for Architecture and Construction approved it, that is, you can start construction.
The building will be located on Sparrow Hills, next to the Palace of Pioneers on Vernadsky Avenue. The façade of the headquarters will be clad in titanium panels, while dining rooms, coffee shops, gyms and a swimming pool will be provided for employees, as well as a spacious roof terrace. It's great that Yandex will make the building free for visitors and there will be a through passage through it. This is a great idea as it will integrate the building into the urban environment.
But I can't resist a drop of sarcasm. Remember, at the very beginning of this article, I said that the headquarters is a statement and a reflection of company policy. So, the first two floors of the headquarters will be used for retail space: cafes, pharmacies, beauty salons and other services available to everyone. Because the headquarters should pay off and earn (not all the same in Polo car sharing for 16 rubles a minute to offer)! In this regard, it is strange that the roof terrace was left to the staff. There could be a great panoramic restaurant with a great view of Moscow. If suddenly someone from "Yandex" reads, then think. An idea for a million! In those steppes, there are not so many places to eat with beauty. So it will definitely shoot. Well, the employees need to work, and not walk on the roofs.
About Assassin's Creed Valhalla and GFN.Ru
Even in the last issue about the choice of a console, he reasoned that if you do not take into account simple casual games or free-donated games and stealing through torrents, then computer games are premium, and by no means democratic entertainment. For example, the new Assassin's Creed Valhalla costs from 4 thousand rubles for a disc for consoles and 2 for a PC.
Although the game has not visually improved significantly compared to the previous part, the system requirements have changed. For example, the GeForce GTX 1050, which produced a bearable 25-28 frames at high settings in Full HD in Assassin's Creed Odyssey, now even at 720p with a maximum of 15-18 fps. I gave this example for the simple reason that until now the GTX 1050 remains one of the most popular selling video cards, despite the fact that a couple of weeks ago it was exactly 4 years old since its release. Owners of GTX 1060 and AMD RX 570 can still get 30 fps at good settings in Full HD.
Out of curiosity, I tried to build a gaming desktop computer. With a GeForce RTX 3080 card, the cost was around 150 thousand rubles. Plus, you need to buy a 4K monitor yet. If we compare it with the average salary in Russia and in Moscow, then objectively it is expensive. The cost of such a gaming PC is a full 3-4 salaries for the average Russian and a couple of salaries for a Muscovite. I know that in the comments they will write that you can assemble something much cheaper, but these are already compromises, when you need to twist something in the graphics settings, put not 4K, but 1080p.
Surprisingly, the most profitable way to play is streaming + subscriptions. In Russia, this is so far only GFN.Ru, which sells its services, among other things, under the Beeline and MTS Gaming brands. It is not worth waiting for the arrival of other players in the near future, since in order to launch, you need to build powerful data centers, and this is not easy.
So, Assassin's Creed Valhalla is given as part of the Ubisoft + subscription for 1 rubles a month, and GeForce Now can be used for free. Although this is difficult, since you first have to stand in line, and the game session is limited to 000 hour.
My subscription ran out long ago, so I chose the free mode. The first time they showed me that I was in line at 499th place. And it took over an hour before I was allowed into the game. The second time they even gave a picture that my region is full, there are no places.
Interestingly, it turns out that people are willing to wait for hours to play the games they PURCHASED, since you cannot play pirate games here. Subscription Ubisoft + streaming is 2 rubles per month.
A few words about Assassin's Creed Valhalla
Together with Assassin's Creed Origins, dedicated to Ancient Egypt, it seemed that Ubisoft managed to breathe new life into the franchise. Odes were sung to the game, extolling both the gaming experience and the educational one, because it was possible to take a walk around Ancient Egypt in the mode of an excursion, getting acquainted with its culture and history. I was no exception. And I still think the game is great.
The next game, "Odyssey", already dedicated to Ancient Greece, only strengthened the victory. Assassin's Creed Odyssey is even bigger, brighter, more exciting.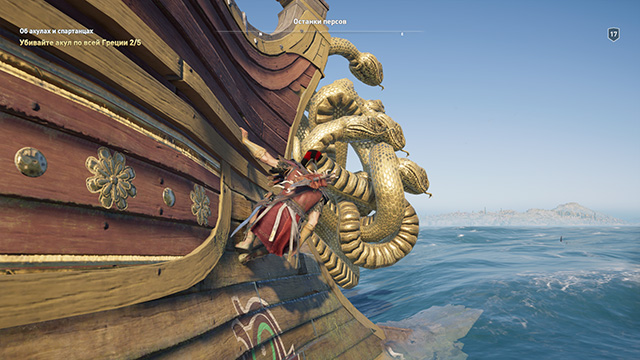 All this led to the fact that this year's release about the Vikings was expected, as it seemed to me, not even as a game, but as a continuation of the sensational blockbuster movie. And formally, Ubisoft did not disappoint – the map is bigger, and all the attributes of the series are preserved. And there is even political correctness when nudity is hidden, and in addition to choosing the gender of the character, you can choose the option when the game itself will automatically decide at what point to play a female character, and in which one male (while so far the female character has more time).
However, I cannot praise Valhalla. One gets the feeling that we have an "Odyssey" in front of us, on which they rolled a mod about the Vikings and gave a medieval setting. And there is a feeling that it doesn't work that way. After all, Ancient Greece was a cultural phenomenon, the cradle of European civilization, and most importantly, dozens of bright cities were crowded there in a small area. And because of this abundance of life, it was banally interesting just to wander around the map. Well, in England, where the main action of "Valhalla" takes place, a rolling ball, although the nature, of course, is amazing (and this is not the fault of the developers, just such a time period).
In this case, the game could be saved by a powerful storyline campaign with intrigue and unexpected twists. And maybe there are still twists ahead, but so far there is a feeling that as if there is no fundamental plot. And I just mind my own business like a responsible viking. And the game is more likely perceived not as Assassin's Creed, but as an RPG about Vikings.
In short, there are many questions for the game. And in order to understand whether you like it or not, it is better to take a subscription for a month or borrow the game from a friend. Because reviews do not give an idea.
Finally, I will say that there is a suspicion that in the case of the last three Assassin's Creed games, it is not the plot and the mechanical components of the game that plays a significant role, but a simple thing – whether the players like the setting or not. The Odyssey became a hit, as the myths and legends of Ancient Greece were read both now and many centuries ago. Well, the Scandinavian epic is much more severe for the average reader.
About learning Python
As you know, on our website there are partner materials with SkillFactory, which offered to try to master the profession of a web developer in Python. I signed up for a simple reason, I'm curious about Python programming. Still, although I work as not just anyone, but a senior analyst of the Mobile Research Group (they even called from Moscow24 recently, and they say so, they say, you have such a resounding position, give a comment about the new iPhones. Of course, I sent it to the boss, otherwise I would have spoiled the image of the company), but still I am a marketing analyst who is more with Excel and SQL. And our brother needs Python (and R, by the way). So far, this can be seen only in large and advanced companies, but in 3-5 years it will become necessary everywhere. And here I am, so as not to lose my skills, I practice Excel and SQL and teach Python.
Just in case. For those who are not in the know. Python is a multitasking language. On it, you can at least analyze data, at least create services (such as Instagram or Netflix), at least make games. Here everyone chooses for himself to the extent of his depravity.
I rather like studying at SkillFactory. However, it should be borne in mind that it is designed for adults and conscious people who have set clear goals for themselves. The module opens, you go through it. All difficult and unclear points can be clarified in the Slack messenger with the curators. So far, I have never had to do this, since there is a search in the messenger and it turns out that the questions have already been asked. Another hint of conscientiousness lies in the fact that the course provides a framework of knowledge, and all that is more is already as links to additional reading.
Search helps you find answers even to specific questions
There is a lot of information on the net, and so far Python looks not too complicated language, and most importantly, easy to read. For self-development, I stepped away from the course and started writing programs for solving various equations. The nice thing about Python is that, not knowing all the commands, but only having studied a little on top, I can still read and figure out how the code works.
In conclusion, it should be said that I have never been associated with programming. At school I tried to study "Assembler". Blaming others is the last thing, but still I think that it is a methodological failure – instead of high-level languages ​​to teach "Assembler", which then did not start with binary code at all. Since then, I still have flashbacks about eternal stack overflow, Mov AX and carriage return. They would have shown me Python at school, and maybe my life would have turned out differently.
In short, show the kids Python. But here you need to get down to business carefully, go from the marketing angle. You can tell as much as you like that such and such food is very useful, but the child is unlikely to bite. It is necessary to enter from the side of stories. I suppose it would not be a mistake to say that comics or TV series about doctors and police officers did more than educational lectures about science and the importance of serving society as a doctor or an employee of the Ministry of Internal Affairs. So with Python, you need to go from the side of stories and areas of interest. I have not read these books, but purely formally they are on the right track. Minecraft is a popular game, and in the second book a giraffe is drawn inside, and everyone knows that children love giraffes because they are cool.
ARM and Apple
Flirting with ARM architecture has been going on for years. And, as usual, it cannot be said that Apple is super-innovative and the first to enter this river. For example, Microsoft has been playing around with the idea of ​​Windows on ARM for a long time, and last year Samsung came out with a $ 999 Samsung Galaxy Book S.
The product was stillborn from the start. And this is not due to the fact that the laptop had a dull Full HD screen (350 nits), low performance and high heat, when parts of the case warmed up to 47 degrees. Although, of course, this also played a role. The main problem was that consumers perceived it to be just a mediocre Windows laptop starting at $ 1. The final nail in the coffin lid was the mediocre battery life. Despite the claimed 000 hours, the laptop in screen mode at maximum brightness (25 nits) in the test of browsing sites over Wi-Fi managed to last less than 350 hours.
Now let's take a look at what Apple is doing. Quite frankly, I was struck by the marketing presentation of the products. Apple powerfully hammered 2 fundamental facts into viewers' heads. 1. Unprecedented power. Apple's ARM is more powerful than 98% of Windows PCs sold (which ones and in which specific tests were not explained). 2. Phenomenal battery life. 17 hours of web browsing on Wi-Fi, 20 hours of watching movies on Apple Tv (at 50% brightness). Separately, we can highlight the third unexpected statement that we are talking not only about work, but also about games. Mac has never been a gaming platform though.
It should be noted that purely in terms of characteristics, the new MacBooks look more interesting. Good screen resolution (2560 x 1600 pixels) with a high brightness of 400-500 nits, better battery life (Apple promises the declared indicators with a screen brightness of 50% of the maximum, and about the autonomous work of iPad and MacBooks, we can say that Apple has words here do not disagree), a more advanced processor with a powerful AI unit (compared to last year's Snapdragon 8cx) and macOS, which is still perceived as something better than Windows).
Compare the pitch. Samsung (quietly and without fanfare): Our ARM book performs almost as well as traditional laptops. Apple (loudly and with fanfare): An ARM-based MacBook spits from a high bell tower on 98% of Windows beeches sold. You can also play games (and show the newest Baldur's Gate 3)!
Such a presentation suggests that all three presented computers – MacBook Air, MacBook Pro and Mac mini – in terms of target audience are designed for ordinary people in the full sense of the word. Those who are answered by Samsung or iPhone when asked which phone you have, that is, the model, specifications and solid exact data were slightly affected at the time of the first choice and quickly disappeared from the head as unnecessary information).
Accordingly, in the minds of such consumers, there are maxims about the power surpassing Windows-books, about a long battery life. And all this is mixed up on the foundation of the premium perception of Apple products. At the same time, Apple understands that it is not so easy to bring real professionals to emotion, they are conservative guys. It is for this reason that Intel's MacBook Pros remained on sale.
What is happening is all the more interesting because ordinary people are not geek enthusiasts who are ready to put up with bugs when trying a new product. These OPs will rise above the mountains, so the new MacBooks should be perceived as such to satisfy their taste, which, however, is not too picky and will be limited to the Internet, video, Skype (and there are as many as 3 microphones in a laptop).
In conclusion, I will say a few words about my impressions:
How can there be a MacBook Pro with just two Type-C ports? (it is understandable that this is about Pro for ordinary people)
Wi-Fi 6 is good, but you could have either 5G or at least LTE.
Three microphones high enough to record a podcast is great too, but why is the camera still 720p?
A wide-gamut 500 nits screen is a fairy tale, but if you can run iPad and iPhone apps, maybe you should consider making the screen a touchscreen? However, for iPad there is a keyboard + mouse, and then you don't want to touch the screen at all.
The system itself on the M1 chip as a whole is very interesting. And how it works itself, and how emulation will be implemented, etc. ARM has many advantages. By the way, not everyone knows this fact, but the current most powerful supercomputer is implemented on the ARM architecture.
Judging by the promo materials, Apple relies heavily on artificial intelligence in the form of the 16-core Neural Engine in the new MacBooks. He needs to make everything smooth, and to render graphics in Final Cut 5 times faster than the Intel i7, and to play games.
Probably, the new MacBook will not enter the real professionals due to the current limited features. But for those who use laptops mainly for everyday activities (for example, me), ARM books on MacOS will be a hit (provided that everything is at least 80% like in advertising).
Instead of a conclusion on innovation from Oppo
Oppo brand held a presentation of Oppo Inno Day. Almost half of the presentation was devoted to the story of how technologies are intertwined with people's lives, and that now the brand has a new strategy for the development of 3 + N + X technologies. I will allow myself to quote the press release, because, to be honest, I did not really grasp the essence of both in English and in Russian:
The number "3" refers to three core technologies, namely hardware, software and service technologies, that help OPPO provide an integrated smart life for users around the world. The "N" denotes a number of OPPO's core capabilities, including artificial intelligence, security and privacy, multimedia, and connectivity. Finally, "X" refers to advanced and differentiated technologies and strategic resources such as fast charging technology that drive innovation and dramatically improve the user experience.
And, apparently realizing that it is not so easy to load the audience with theory, Oppo decided to confirm the words with deeds, presenting AR-reality glasses, the CybeReal AR application, and most importantly – the concept of a smartphone with a magically sliding screen – Oppo X 2021.
The screen can slide from the base 6.7 to 7.4 inches, and the software will automatically adjust to the size. In this case, the user himself can determine the size of the screen, not being limited to the range of 6.7 – 7.4 inches. I guess the second picture explained all the magic to you. The smartphone has a flexible screen "wound" around the perimeter and a case that can be moved apart. Watch the video from the side.
It is clear that for now, the Oppo X 2021 is a concept that is unlikely to see the light of day. Although there are LG TVs on the market with flexible screens, which the company has all shown at exhibitions. By the way, now TVs are on sale at a price of 87 thousand dollars for 4K 65 inches. However, in terms of design, the Oppo variant is certainly more interesting and elegant than Samsung's sandwich, or what do you think?
Back to content >>>
Share: 





we are in social networks:
Anything to add ?! Write … eldar@mobile-review.com