Note: the text and all illustrative materials were collected and processed on the ASUS ZenBook Duo UX481 laptop, to which this material is devoted.
ASUS ZenBook Duo line became a rock star in the laptop market. Moreover (rock from English to rock – download) in the truest sense of the word, since laptops with two screens aroused curiosity among both specialized media and bloggers and consumers. And other manufacturers are timidly trying to compete, creating their own variations on the theme. The main reason for their indecisive actions is that the idea of ​​two screens in a laptop is really unexpected, and also not cheap. It takes a lot of effort to break the conservative mindset of the buyer. This is a risky business, which they prefer to look at from the outside.
In this material we will try to figure it out, really ASUS ZenBook Duo UX481 is the laptop of tomorrow, as ASUS says about it, and we will answer the main questions that arise from those who want to buy.
Content
The main question: is it generally convenient with such a keyboard? And if you put your laptop on your knees?
Where is the digital block?
Is the narrow touchpad with two buttons also convenient?
So, why do you need a second screen?
Can I turn off the main screen and only work on ScreenPad Plus?
Does ASUS somehow help with mastering the second screen?
Is the touchscreen suitable for drawing?
Is it a typewriter or is it a laptop for real business?
What about the ports?
The laptop also has Wi-Fi 6 and an IR camera for face recognition!
Work is, of course, good, but is there enough performance for games?
Can you already run to buy a laptop?
The main question: is it generally convenient with such a keyboard? And if you put your laptop on your knees?
In short, yes. Conveniently! ASUS ZenBook Duo is comfortable to print when the laptop is on the table, and when on your lap. Moreover, I typed this text while working in the park. Below is a more detailed answer.
Is it convenient to work – perhaps this is one of the first questions that arise when looking at a laptop.
Where the keyboard is usually found, the ASUS ZenBook Duo UX481 houses a 12.6-inch IPS touchscreen, which ASUS calls the ScreenPad Plus. It is the same width as the main laptop screen, giving it the feeling of one big screen. This is cool, but because of this design, the laptop does not have the typical free areas where the wrists are. This is unusual and raises questions. Unusual is the key word.
Once upon a time, everything unusual was fraught with a threat, so mankind has historically got used to be wary of any changes. Any invention was subject to doubts and skepticism. One of the brightest examples of this is sound films. Just think about it! Watch a movie where real sounds will be heard, and the actors will conduct dialogues. Yes, the audience simply can not stand this! In 1928, the president of the union of actors in the United States, Joseph Schenk, in an interview with The New York Times, said that "talking doesn't belong in pictures", that is, talking is not about pictures! You may have noticed that Mr. Schenck was slightly deluded. But he had supporters! They left the sessions and talked about how their head aches, how they cannot sleep, how their hearing has deteriorated and how they suffered. And this is not entirely a lie. People really didn't feel well, but the movie had nothing to do with it. They just convinced themselves. In medicine, this began to be called psychosomatics. Nature has endowed a person with such a powerful psyche that if you believe very well, you can experience the most real pain with an effort of thought. But at least these have tried. And many defiantly ignored the sound sessions.
If you approach things with an open mind, you can make many wonderful discoveries. For example, that a movie with sound is good. Or that the placement of the keyboard – slightly higher or slightly lower – has absolutely no effect on typing comfort. If you don't believe me, then look at a regular stationary keyboard. She doesn't have any wrist rests.
The ZenBook Duo UX481 keyboard itself is close to ideal. 1.4mm key travel, separate arrow keys, additional hotkeys, three levels of backlighting. The laptop also has an ErgoLift screen hinge that positions the keyboard at an optimal angle for typing.
Where is the digital block?
First, there are no digital blocks on compact ultrabooks. Secondly, ASUS figured out how to solve this snag. The number pad can be called up on the ScreenPad Plus touchscreen. Of course, this is not as convenient as the physical keys. But the application with the digital block is thought out so that you can work productively with it – large zones of buttons, practicing false touches.
Is the narrow touchpad with two buttons also convenient?
Conveniently! The touchpad is under the right hand. It is especially cool that ASUS engineers thought everything over and made physical buttons. It is comfortable to select text or files. Use your thumb to hold down the left button, and select the text with your index finger.
The width of the touchpad is also sufficient. One horizontal scroll from the edge covers 90% of the screen.
Moreover, this is the optimal position of the touchpad when working outside the office. And this position of the touchpad is ideal if you have to work on an airplane. Imagine that you were unlucky and were trapped by neighbors, who also occupied their parts of the armrests, so you have to press your elbows to the body. When in this position, it is even more or less convenient to type, which cannot be said about the touchpad. You have to either use your thumbs, which is inconvenient, or reach with your index finger, but for this you need to change the position. With ZenBook Duo UX481, the touchpad is always close at hand.
Although, perhaps the left-handed position of the touchpad will not approve. But who knows.
So, why do you need a second screen?
In short, exactly the same thing, why the second monitor to the computer! From the outside it may seem that this is a small screen and it does not affect anything. In fact, it is an IPS touch screen with stylus support and a size of 12.6 inches. Most of them buy ultrabooks with one screen, which is only 1 inch larger.
By placing the second ScreenPad Plus into a laptop, ASUS engineers have created a small miracle, because the user has the feeling of working at a computer with two screens. There are a lot of use cases:
work on the main 14-inch screen, and mail, instant messengers or a calendar with a list of tasks – on ScreenPad Plus;
photo or video processing on the main screen, all tools on the auxiliary;
confidential documents can be displayed on ScreenPad Plus without fear of someone looking over your shoulder.
Everyone can come up with dozens of convenient scenarios. But the main idea is really a full-fledged second screen!
Can I turn off the main screen and only work on ScreenPad Plus?
As practice has shown, for some reason this issue worries many. Of course you can. Only it is not clear what it is for. Although, in general, this is a good option if you want to correspond in the messenger without displaying it on the main screen.
Since the screen itself is 12.6 inches, and the resolution is good, it is quite possible to type text in Word. But it should be remembered that this will not give much increase in terms of battery life. The 12.6 "diagonal is not much less than the 14" main screen. My favorite option is to open the browser on the main screen, and on the auxiliary Word. Since I'm blind typing, my productivity increases significantly when I don't have to jump between windows.
Does ASUS somehow help with mastering the second screen?
Of course it helps. But first, it should be said that Windows 10, like all modern programs like Adobe Premiere and Photoshop, by default can work with two screens and allow you to split and drag interface elements.
However, ASUS has come up with a number of proprietary features. For example, there is MyASUS, an app aggregator that ASUS has partnered with to optimize performance for the ASUS ZenBook Duo.
There is also an organizer panel on the second screen. It is elementary to learn and allows you to display, configure and conveniently arrange the numeric block, hot keys (for example, instead of "Ctrl + C" just press the "Copy" button). You can also create working scripts: press a button, and all windows are arranged in exactly the order in which it is convenient to work!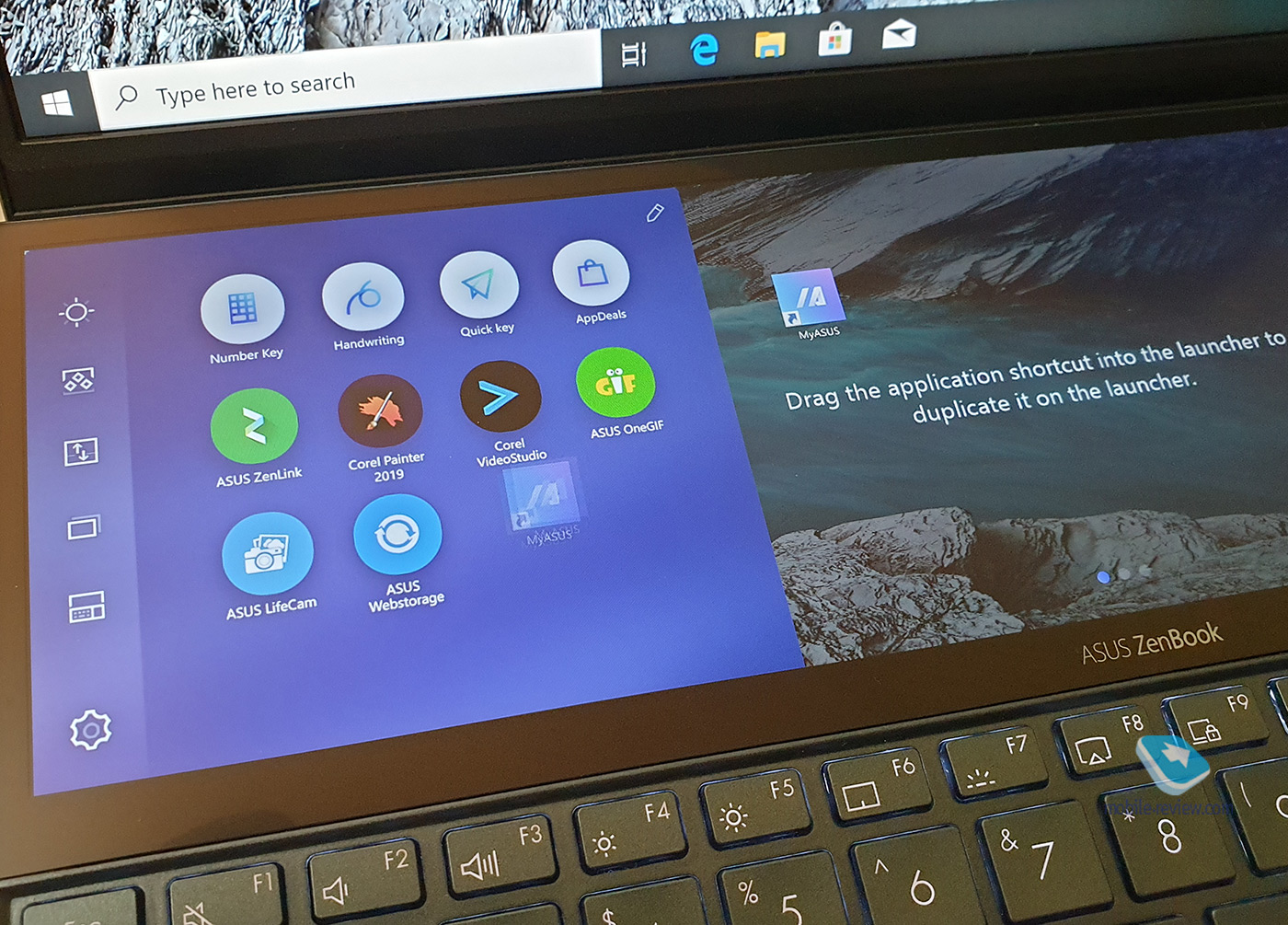 Is the touchscreen suitable for drawing?
Why not? The laptop comes with a stylus! (Available for purchase both with and without a stylus)… It's great for drawing and writing! The stylus weighs 22 grams, is made of aluminum, and recognizes 1024 pressure levels. And the battery will last for 10 months.
By the way, the stylus is universal, so it can be used not only with ASUS ZenBook Duo UX481, but also with other equipment. Like regular pens, styluses cannot write if tilted too far. Unlike most models, ASUS Pen confidently positions the cursor even when positioned at a 45-degree angle.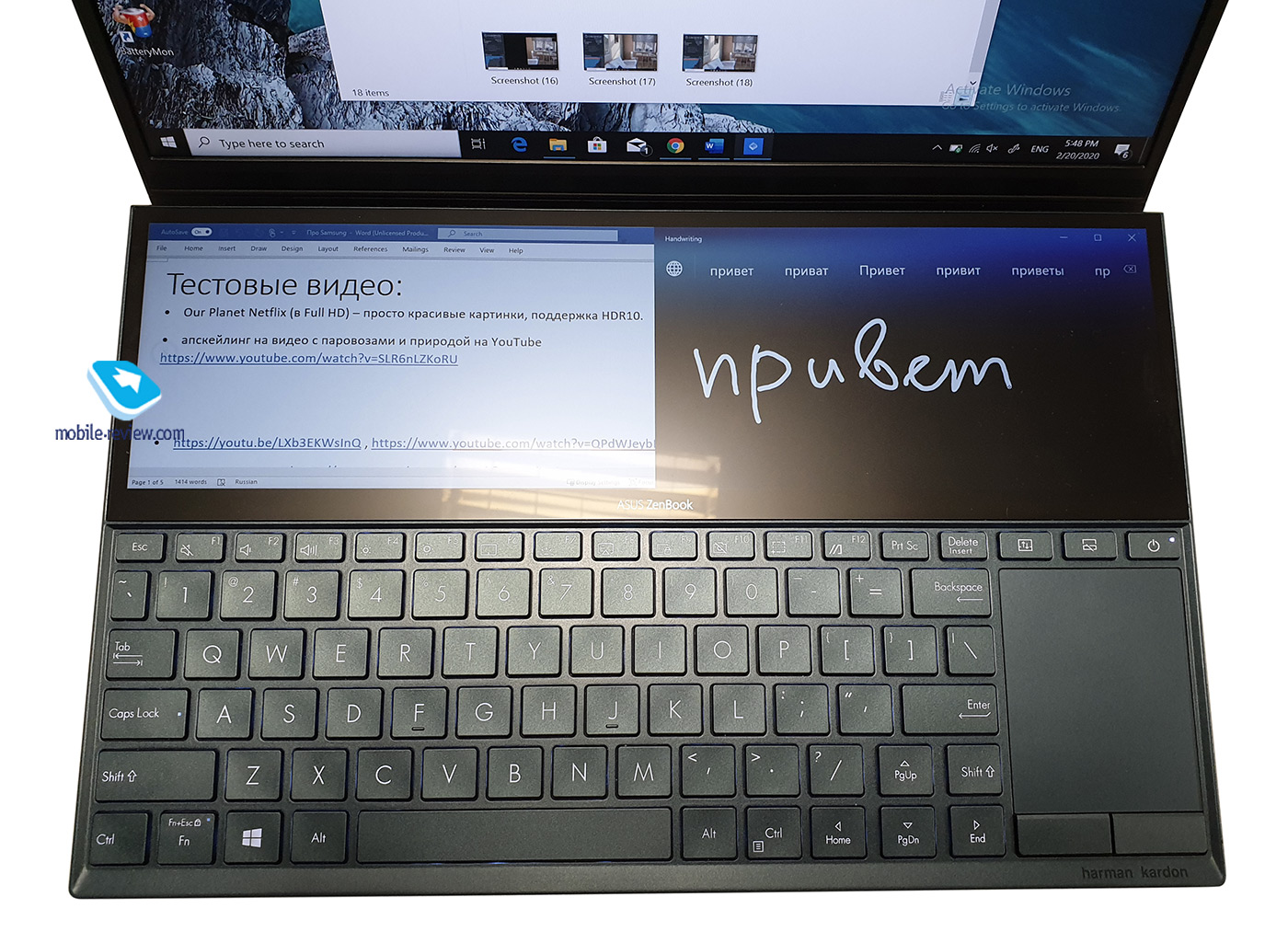 By the way, a little advice. The stylus looks monolithic, but it actually runs on an AAAA battery. It is already installed there, but so that self-discharge does not occur while the laptop is stored in the warehouse, there is a gasket between the battery and the terminal. Do not forget to remove it before using it!
How reliable is such a laptop? Dropped, and both screens are soft-boiled at once?
Surprise, most ASUS laptops are tested to meet the military-grade MIL-STD 810G reliability standard and withstand up to 15 different tests. Speaking specifically about the ZenBook Duo UX481, at first it worked for several days at a temperature of minus 30 degrees, then at temperatures from +32 to +48 degrees. Withstood 10 days of work at 95% humidity and temperatures up to +60 degrees. Simply put, the Turkish hamam survived! The laptop also survived the shaking, as well as falls on each side.
Laptop surfaces can withstand pressures of up to 25 kilograms. No one in their right mind would recommend such a thing, but if you accidentally put your ASUS ZenBook UX481 in your luggage, then nothing will happen to it!
The keyboard is guaranteed to withstand up to 10 million keystrokes, the display hinge is guaranteed to withstand up to 20 open / close cycles, and the ports are guaranteed to withstand 000 connections.
The technology inside the laptop is as reliable as the chassis. For example, ASUS uses exclusive Wi-Fi Master technology, which makes the wireless connection faster and more stable, and the coverage area is wider in almost any environment. This is especially important when conducting video conferencing when the laptop is away from the router.
The website says that the laptop can work for almost a day on a single charge. Everyone knows that the manufacturer always overestimates the indicator. What is the real battery life?
You need to start with the fact that the indicated 22 hours of work with the second screen turned off are quite real. To do this, you need to set the screen to 150 nits, economy mode in Windows, and then run the video file. Another point is that such a battery life in a vacuum is not needed. Nobody watches video for 22 hours. But in theory, you can download the series, get on the train and drive from Moscow to Anapa. However, at maximum brightness with the second screen turned off in Windows economical mode in the Edge browser via Wi-Fi, I watched 1.5 seasons of Billions in a day (I was just playing in the background!). And this is about 18 episodes of 50 minutes, or 15 hours.
ASUS ZenBook Duo UX481 is powered by a 70Wh large battery. This size is enough for the laptop to last from 10 to 16 hours, depending on the brightness of the screen and the operation of the second screen. In a mixed mode of operation, which includes Word, Google Chrome, YouTube, mail, instant messengers and the included second screen, I got 11 hours of work. And this is one of the best indicators to date (even for single-screen laptops)! Trivial advice: do not forget to set the power consumption mode in Windows to economical when surfing the Internet or typing in Word.
Is it a typewriter or is it a laptop for real business?
Despite its compact size and light weight, ASUS ZenBook Duo UX481 pleases with technical characteristics. The laptop features the latest Intel processor, the Core i7-10510U, a PCIe Gen3 x4 SSD, 16GB of RAM, and an NVIDIA GeForce MX250 discrete graphics card with 2GB of memory.
The work of the engineers should also be noted, since the ASUS ZenBook Duo UX481 in the PCMark 10 test showed a result 5-10% better than a number of competitors with similar hardware. And this is a direct merit of the company's engineers – a well-thought-out design and precise combination of hardware and software play an important role. One such solution is the ErgoLift screen hinge. Firstly, it lifts the laptop, placing the keyboard at a comfortable angle, and secondly, there is more space under the bottom of the laptop, which improves cooling.
The hardware of the ASUS ZenBook Duo UX481 is enough for any task, including editing video in 4K in Adobe Premiere! For example, the laptop did an excellent job of rendering a 4K movie.
What about the ports?
The fact that the ASUS ZenBook Duo UX481 is a working tool, not a toy, is also evidenced by a set of ports. The laptop has it all! Type-C up to 10 Gbps? You are welcome! High Speed ​​Classic USB 3.1 Type-A? Of course! Card reader? Yes! HDMI? Of course! There is even a combo audio jack (although the laptop has Bluetooth 5.0 and an array of microphones for speech recognition, as well as an audio system from Harman Kardon).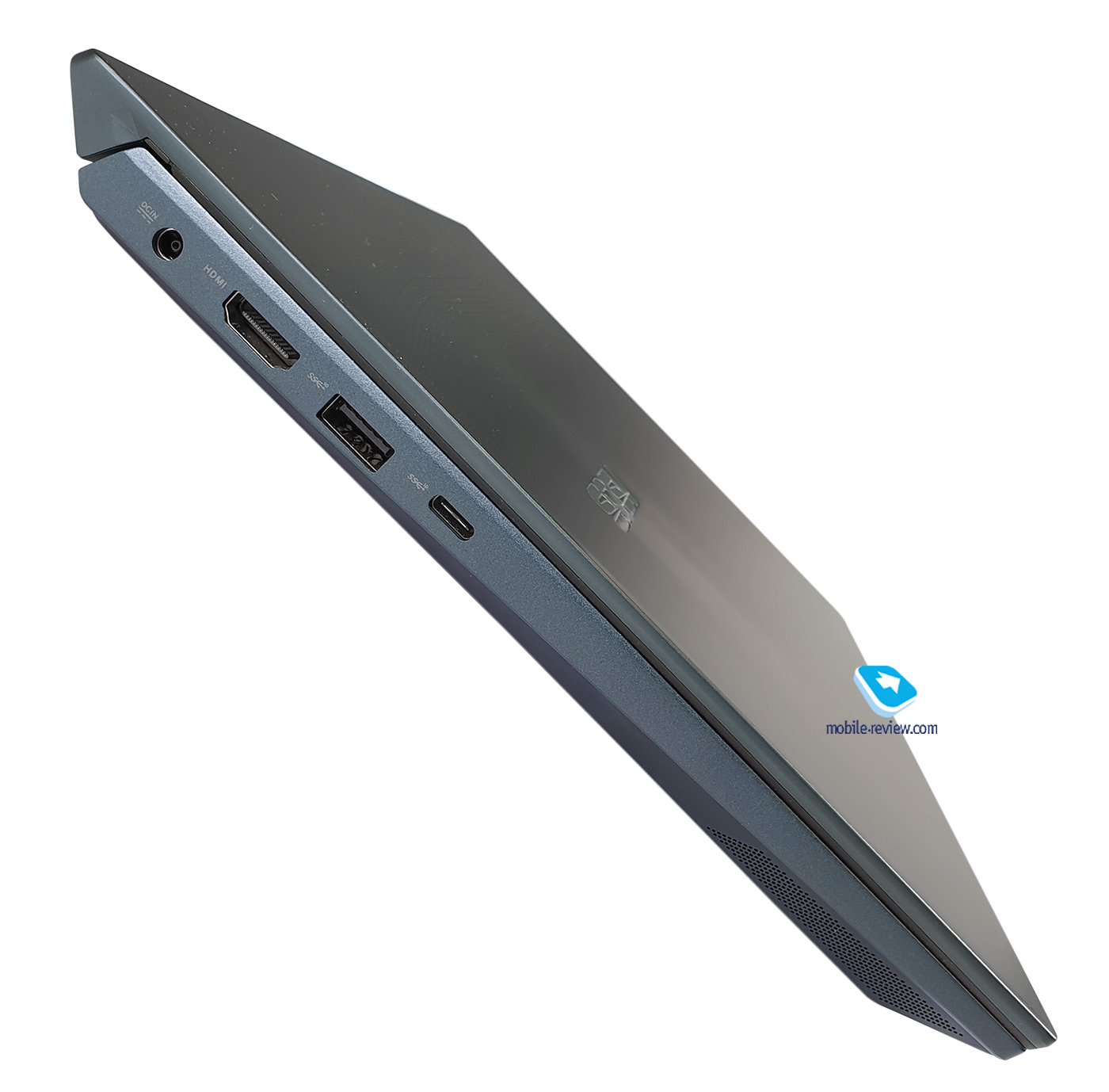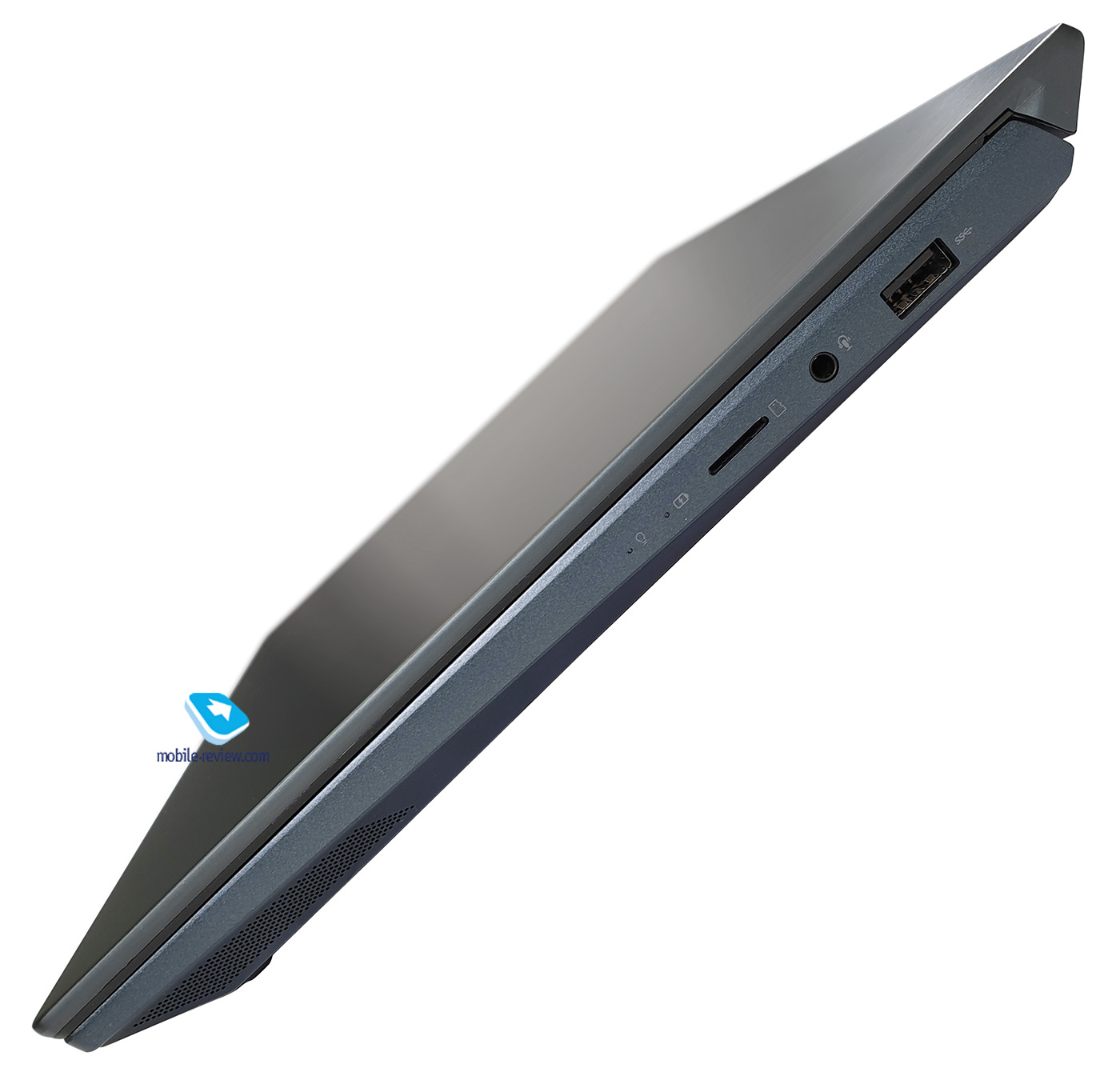 The laptop also has Wi-Fi 6 and an IR camera for face recognition!
Wi-Fi 6 is just beginning to gain widespread adoption, and the ASUS ZenBook Duo UX481 already has it. So this is a reason to update your router as well in order to get the maximum speed. This is especially noticeable when downloading files and in video conferencing thanks to the super-low latency.
Windows Hello facial recognition makes life a lot easier by eliminating the need to enter passwords. The camera perfectly detects faces even in complete darkness.
Work is, of course, good, but is there enough performance for games?
It should be understood that the NVIDIA GeForce MX250 is a video card designed more likely to solve everyday professional tasks while maintaining maximum energy efficiency. But, of course, you can also play! For example, the same World of Tanks can be played at "ultra" settings.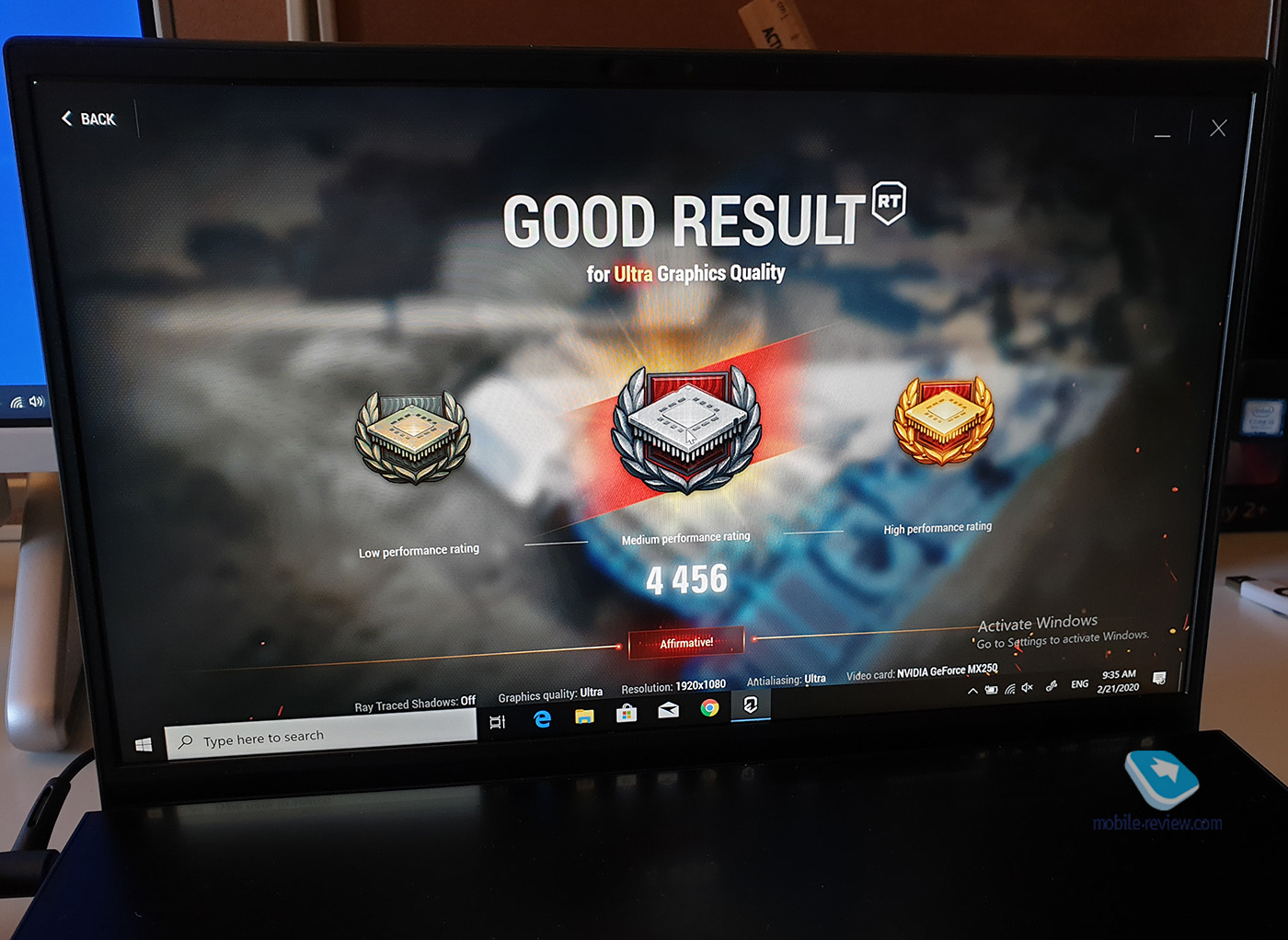 Can you already run to buy a laptop?
Not! In no case! You should never buy anything after reading just one article. But you should definitely go to the ASUS website and find out more about the laptop! You can also look at the reviews of w4bsitXNUMX-dns.com, "Vedomosti" and on our website.
And then look at the "Where to Buy" section on the ASUS website and go to see the laptop live! Twist and study it from all sides.
Back to content >>>
Published – 10 July 2020
Share: 





we are in social networks: