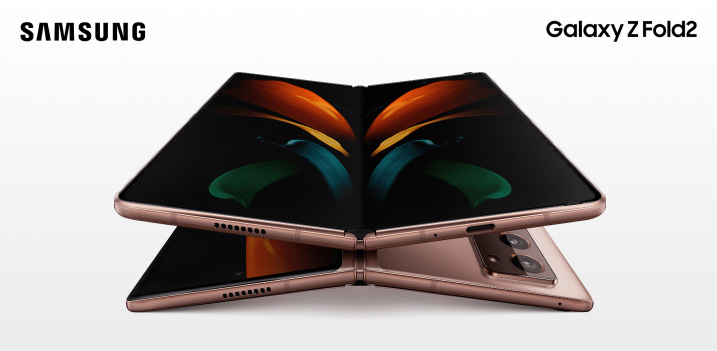 The dollar is growing again, which means that another increase in prices for equipment is not far off. Unfortunately, salaries are in no hurry for one or the other, so the question of buying something with a good (or at least some) discount remains more than relevant. So let's see how federal retail chains can please us on the last day of September.
"M Video"
In "M.Video" again there is a sale of all kinds of equipment and electronics. You can see what this retail chain offers a discount on globally here. But I would pay more attention to the action "Benefit on smartphones". It is possible to get a tangible discount on the device using it if you purchase it with an accessory or service that costs from 190 rubles (you still have to find such a product in stock). By the way, this is for those who are poor and buy Android. Successful people buying an iPhone should choose from services and accessories starting at RUB 2. And if temporary financial difficulties do not allow you to pay out the full cost of a smartphone from Apple, then to participate in the "Installment Plan for Everything" campaign, you will need to add 990% of the cost of the device to the basket of accessories. 
Whether it's Samsung's generosity. Three discounts are offered on their equipment at once, which are combined in one purchase: firstly, it applies not only to smartphones, but also to tablets and smart watches. Secondly, it is up to 20% discount for the action "Demand a discount", subject to purchase with an accessory for 190 rubles. Thirdly, the SDAY promo code will give you another discount on certain items. True, it is believed that in most cases the buyer of Korean brand equipment is nevertheless solvent, therefore the loan offers are not massive, but targeted. For example, for Galaxy S20 + buyers. By the way, the generosity of the company (which goes beyond the M.Video distribution network) is manifested in the fact that even when choosing a product that is not yet on sale, you will receive a consoling gift. The company will kind of apologize to you that the Samsung Galaxy S20FE is not yet available for purchase, and will present you with universal high-speed wireless charging. 
Samsung isn't the only one who can be generous, though. The realme brand has just brought its realme C15 model to the market, and is already giving it a discount of 2 rubles. You can not only personally experience all the advantages of the new budget flagship, but also make it more profitable than those who will hesitate until October 000.
Beeline
In the salons of "Beeline" you can also join the profitable novelties from Samsung. However, if you live outside the Moscow Ring Road, then you will need to visit Pervoprestolnaya, because for now Samsung Galaxy Z Fold2 can be purchased at a discount only in the Evropeyskiy shopping and entertainment center, which is near the Kievsky railway station in Moscow. So, I'm telling you how, instead of 179 rubles, you can get the latest ultra-flagship of the entire market for 990. A month, of course, not in general. This is still a discount, not a charity. So, you will need approval from the bank "KHKB Bank" for a loan without an initial payment for two years. And some kind of phone for handing it over according to the trade-in program. For example, the already pretty outdated Samsung Galaxy Note 7 500 GB. If it is in good condition, has no scratches or damage to the case, and is technically sound, then you will receive 9 thousand rubles for it. And another 128 thousand discount will be given to you for the promotion. Do you have any device that is not in such good condition or more budgetary? You will still get 11K guaranteed discount plus the residual value of the phone. Actually, this is the reason to come to Moscow – only one salon will undertake to evaluate your device.
"El Dorado"
Alter ego of the M.Video retail chain, Eldorado stores, are also ready to please their audience. As usual, we start with #EldoSale, which will run until October 12th. The benefit here is as always: I managed to catch an interesting offer – well done. Did not have time? You can wait for the next day. But the guaranteed benefit can be caught if you do not just get up early to check how the Eldorado catalog has been updated there, but also stock up on old equipment before going to the store. Armed with an iron, Galygin's muppet double Vadya as if calls on us to forge iron, even if it has cooled down. 
In addition to these familiar savings schemes, you can also find a lucrative offer from Sony in Eldorado. As you know, you can't plug a large speaker into a flat TV, so the sound even in models priced at three average Russian salaries will be mediocre at best. Therefore, I would recommend that you always include the cost of an audio system in the price of a TV. And Sony completely agrees with me. Therefore, they give a discount on their 4K and 8K TVs not with money, but with soundbars. Moreover, very good and non-budget models. 
And the Honor brand has followed the same path as realme. The new budget flagship of this brand will also not cost the full price at the start of sales. With the Eldorado card, you will receive it 2 thousand rubles cheaper. We even foresaw your skepticism about the reliability of Chinese products. The service package "Total protection" with this smartphone model will cost only 100 rubles against the usual 2 rubles. Moreover, these proposals are compatible, and the maximum benefit can be counted in 990 rubles!
MTS
I think even children who ask their mother to buy them a new iPhone SE instead of Elari Phone know that before buying any smartphone anywhere, you need to check its price in the stores of the MTS operator. So let's not dwell on discounts on smartphones, they are all in the catalog. Let's pay attention to something else. Everything goes to the fact that the New Year will have to be met in self-isolation and it is better somewhere far away from the plague zombies, which at any moment all law-abiding fellow citizens can turn into. In the meantime, the second wave of coronavirus is only gaining momentum, we need to start preparing. And you need to start with the main dish of the New Year's Eve – the president's speech on TV. Since in the remote corners of immense Russia with terrestrial and cable television, as well as mobile Internet, most often a little better than nothing, you need satellite TV. Thanks to him, you will find out exactly when the New Year has come, as well as when you can approximately return to the big world. And such a package from MTS will now cost only 2 rubles. You will also be given a month of viewing for free, and then the price will be 990 rubles per month. Prepare for the apocalypse properly!
Citylink
The retail network reminds that it is autumn. And autumn is the time for everything to ripen. Including discounts. Therefore, the time has come to harvest the goods ripened in warehouses with a discount of up to 50%. In addition to this global offer, as well as a number of promotions that are broadcast by brands to all retail chains, in Citylink most of the crop will be harvested if you put it in the system unit of a new computer. Judge for yourself:
Laptops, of course, do not need to be added to the system unit, but they will obviously come in handy for those who have finally decided to update their computer park. Those who choose Citylink as their place of purchase for Lenovo wireless headphones can also save money. The discount will be from 300 to 500 rubles, depending on the chosen model. But if you choose such an archaic as a wired headset, then for retrograde you will be offered a discount of already 10% of the price. True, it will only amount to 89 rubles. Old technologies are not appreciated in the modern world. If you are attracted by discounts, where there are at least three zeros in a digit, then look at Philips TVs. From two to five thousand rubles you will be thrown off on inexpensive models. The discounting champion among them is the 50-inch UHD 4K model 50PUS6704 / 60, which has lost weight from 42 thousand rubles to 28 thousand. Take a cue from him and don't blame him for being too big when you get ready for your next beach season!
"Messenger"
Stores "Svyaznoy" in the last issue were completely absent, since they did not offer anything interesting. And they could be absent in this, because they did not please with anything original. But, you must admit, this would be an utter injustice to the brand that absorbed the style icon among the salons of the 90s – Euroset. Therefore, let's highlight a couple of shares, which, though not unique, are in Svyaznoy and are new to the market in all respects. Firstly, this is a 2 rubles discount on realme C000. If you do not understand what this is about, then I remind you that without it this device would cost 15 thousand rubles, which is already more than good for a model with a 13 thousand mAh battery, fast (by the standards of the class) 6 W charging and an NFC chip with a working payment system (also a plus by the standards of the class). I hope there is no need to explain why pre-ordering the Samsung Galaxy S18 Fun Edition with a wireless charger as a gift is. I will only clarify that in order to receive a gift, you will still have to transfer to the salon not only your personal data in the form of an email and a phone number, but also make at least 20% of the cost of a smartphone as a prepayment. If you are not a fan of Samsung smartphones yet, then this is the reason to become one.
DNS
Still, it's a pity that in DNS stores it is no longer possible to choose the same amount in the form of an instant discount instead of a profitable installment plan. But this is when viewed from the dark side of life. And as The Life of Brian tells us, you should always look at the bright one. Therefore, think about the joy of the second purchase when you spend the additional bonuses accumulated in this way. So now let's talk about the pure positive:
If there are lucrative offers outside of this edition of the Promotions and Discounts Guide, please correct my omission in the comments!
Related Links
Share: 





we are in social networks:
Anything to add ?! Write … eldar@mobile-review.com