Hey.
It's not at all typical for Apple to release products one after the other, but without much prelude, the company released its first full-size Apple AirPods Max headphones. Everything is perfect in them to the last screw and bend, but at the same time this device is not headphones. This is the best rogue detector on the planet, as well as a device that can accurately indicate which caste you belong to, where you are in the Maslow pyramid. Below, where everything is decayed, or at the top of the world, from where you glance triumphantly at those below.
I have to reveal the secret, just like most of the world's population, I am a rogue about the Apple AirPods Max headphones. The reason is trivial and lies on the surface: I am not given to realize the greatness of this product as a headphone, since it is absent, and we will talk about this in detail below. As a rational person, I will never buy headphones with a mediocre sound for 550 dollars plus taxes, or for a modest 63 thousand rubles.
Here, of course, you need to show all the cards so that there are no omissions between us. I like good sound, I like headphones that can provide it. I really like the OPPO PM-1 (2014 headphones), the cost at the time of purchase was about $ 1.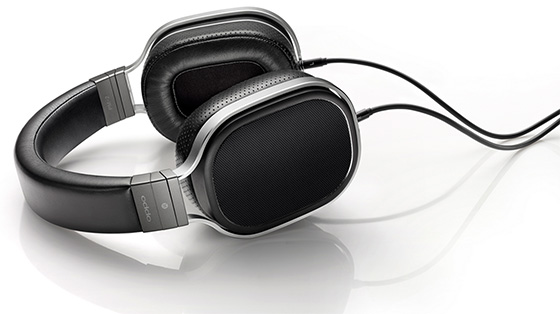 Of course I don't have Sennheiser's Orpheus. But don't have a hundred rubles, thanks to friends I had the opportunity to listen to them, at home it's just something. You look at the cost in the region of 55 thousand dollars (in Russia a little more than 4 million rubles) and you realize that the concept of cheap and expensive, affordable or not, is being erased. Headphones cost exactly what you are willing to pay for them. For Orpheus, people who have everything in this life are ready to pay, although, of course, it is hundreds of pieces for the entire planet. That's where the exclusive comes in.
But back to my inexpensive earbuds that have accumulated over the years. Ordinary headphones from Vertu, some were given as a gift, others were once given in an appendix to a brand new Vertu smartphone. They lie sealed, as their hands never reached them. From my favorite headphones I will list Audio-Technica, Beyerdynamic, I don't remember the model numbers, but full-size headphones cost 1 dollars each. The reason for buying them was that they allowed listening to music from a home system in a very high quality, and these are clearly not headphones for walking or something like that. I can't imagine a person who will connect such headphones to a smartphone, although you can get confused, turn on a portable amplifier, connect headphones to it. But why? Only a few are engaged in this, and it is impossible to call it something correct. Good headphones are essential for a thoughtful immersion in music.
Apple has been making headphones for many years that have become the standard for the market. Wired EarPods had terrible ergonomics and a plastic sound that was considered by many to be the benchmark for Apple's brand perception. After all, the iPod can't sound bad, the iPod is made by Apple, and poor all-round headphones with zero noise isolation are what everyone needs. No kidding, Apple has been able to raise several generations of people who have never heard quality sound, and it is not necessarily synonymous with expensive headphones and HiFi systems. Great sound can be obtained with inexpensive headphones, you just need to attend to finding it.
And then off we go, Apple's hegemony in the TWS headphones market, the takeover of Beats, which in themselves have become synonymous with distorted sound, but a very fashionable brand. And now Apple is releasing AirPods Max.
I have not listened to these headphones, but I will definitely do it at the end of December. But knowing well what and how Apple is doing, I can tell you why these headphones may not play music at all, it doesn't matter to them.
What is Apple today? This is an opportunity to show the whole world that everything is in order for you and that you can buy an accessory that complements the image of a successful person. The rise of Apple's headphones is a history of human vanity, when headphones were expensive but easily recognized in the wearer's ears. The quality of the sound and the headset has faded into the background, this is another fashionable and expensive accessory that shows the world who you are and speaks of having money in your pocket.
Something similar happened with the Beats, they were worn as collars by almost all fashionable guys, and they began to fake them literally from the first days. It was a friend or foe cultural code, and that's what Apple is trying to replicate with its Airpods Max.
Why don't I believe in the genius of Apple engineers? The answer is that all previous audio products are mediocre. Moreover, Max is a noise-canceling headphone, that is, obviously in the field not about sound quality, but about ease of use on an airplane or other transport. And in this territory the undisputed leader is Sony with their WH-1000XM2 / 3/4, which no one could defeat.
At Sony, hundreds of engineers are working on sound technology, and that turns into hardware and software. No beginner can make a breakthrough in the field of sound, it is too complex and sometimes subjective. Why are there newcomers, even strong players have not been able to create an adequate response to Sony noise canceling headphones, all models are far behind. To me, the Sony WH-1000XM4, like its predecessors, seems to me to be a kind of spaceship among horse-drawn carts. Optimization for human anatomy and whether he wears glasses or not, analysis of ambient pressure, a bunch of additional sensors that change the settings of the headphones, and the most effective noise cancellation system in existence. These headphones cause pure delight, and after them any others seem to be the very same horse-drawn transport in the age of aircraft. And the popularity of all representatives of the line proves this, Sony has gone far from competitors. In Apple, there are no engineers, not only Sony's level, but the level of Chinese headphone manufacturers, which, alas, is a given. Don't believe me? Remember how many years the company has been unsuccessfully fighting for wireless chargers, but has not been able to "invent" them in a normal way.
The technical specifications of the AirPods Max on Apple's website are laconic: a nine-microphone system, four microphones in each earphone, three for noise cancellation, one for voice recognition. A ninth microphone is also for voice recognition and Siri voice commands.
Each earbud has its own set of sensors – an accelerometer, a position sensor (on or off), a case detection sensor, and one separate gyroscope. Each headphone has an Apple H1 chip, which is responsible for sound processing. Bluetooth 5.0 connection, each earphone connects to the device using its own channel. Think Apple has listed any supported codecs? No, since there is nothing to brag about, this is only AAC, which has become the standard (for streaming music in Apple Music, it will be enough for the eyes, but you can't listen to something else without compression).
The company does not even say what kind of dynamic driver is in the headphones. What for? The main thing is to say that they sound good, isn't it?
To control the headphones, a wheel from the Apple Watch is used, it is built into the right earpiece. The idea is completely copied from the Marshall headphones with their joystick, here is exactly the same idea with some amendments. Turn the wheel to increase or decrease the volume, press once (play / pause, answer a call or hang up), twice – the next track, three times – jump back. Long press brings up Siri. A single press toggles you between transparency and noise canceling modes.
The operating time from one charge is up to 20 hours, not a record, but quite acceptable, I do not think that this will be a problem for someone. But the presence of the Lightning connector is a hint that the Max user is a person in the Apple world.
The headphones are made of materials in an unusual combination: aluminum in different colors, stainless steel headband, mesh, like on office chairs – shine and poverty in one bottle. The combination of an office chair and other Apple products certainly makes a lasting impression.
Five different colors.
The set includes a soft silicone case in which you can wear the headphones. It does not protect them from mechanical stress, it is assumed that you will proudly board the plane, carrying the headphones on yourself. And God forbid putting them with other things in a tightly packed backpack, these stories are not about Apple users who live at the top of Maslow's pyramid.
Associations with the shape of the cover are different, I will leave you room for imagination. But I can say that this is the most unusual solution, the cover does not bear any protection. While in it, the headphones do not turn off, but go into the mode of minimum energy consumption. Why it was impossible to add a hard case for the headphones, which will probably be bought for travel, I do not understand. But surely such covers will be created by third-party companies, for every taste and color.
It seems to me that ecstasy is guaranteed the moment you try on the headphones for yourself, Apple photos illustrate this well.
The set with the headphones does not include a 3.5 mm cable for connecting to familiar devices, where such a connector has been preserved. You will need to buy it separately.
It is clear that there is also no adapter for the aircraft that other companies usually put with noise canceling headphones in the package. Everything is poor here, but for the maximum money.
Let's look at the cost of headphones in the context of similar products: 63 thousand rubles is a lot or a little? For example, there is the Sony WH-1000XM4 mentioned above, which cost about 26-28 thousand rubles. The difference in price is definitely not in favor of the product from Apple, the quality of noise cancellation in Sony is reference and unattainable at the moment for other players. The delivery set includes all the necessary cables and adapters, a hard case. These earbuds work great with both iOS and Android, while the AirPods Max on Android lose half of their functionality, this is a smartphone product from Apple.
But I started this text with the fact that AirPods Max may not play music at all. This is a heavy suite for those used to showing off their wealth, trendy sneakers from the last season, an Apple Watch with the right gold strap, something fabulously expensive and pointless. Usually such people live in order for others to look enviously at their way of life, this is a show of pure water, there is nothing else behind it. It should also be noted that people of this kind are not used to counting money, they often get it just like that. I am sure that AirPods Max will become a favorite gift for girls of all stripes, a kind of bargaining chip. Collect a set of iPhone, headphones and the like, upgrade yourself to the level of the master of life.
In the "friend or foe" system, such headphones are important, they show who you are. For such rogues as me, this is a meaningless product, which is very expensive and knows fewer competitors (this is already knowingly so). And it is impossible to believe that an engineering idea spontaneously originated in Apple, so you need to listen to the sound, but you definitely shouldn't wait for something like that.
AirPods Max headphones are the quintessence of today's Apple: prohibitively expensive, lurid and for a narrow audience of those who love ultra-expensive toys without realizing their need.
Related Links
Share: 





we are in social networks:
Anything to add ?! Write … eldar@mobile-review.com