Content
Nikon Z50
which
Smartphone of the Month: Motorola Edge +
TV Series of the Month: Last Dance
About games
Announcement of the month: color e-Ink screen to the masses!
Book of the month: "Just Masa"
Instead of a conclusion: the chronicles of quarantine
Nikon Z50
Due to the quarantine, many agencies have curtailed their activities. For example, who will take the camera for review, even if you don't leave the house? This is probably why Nikon said they would send a courier for the Nikon Z50 later.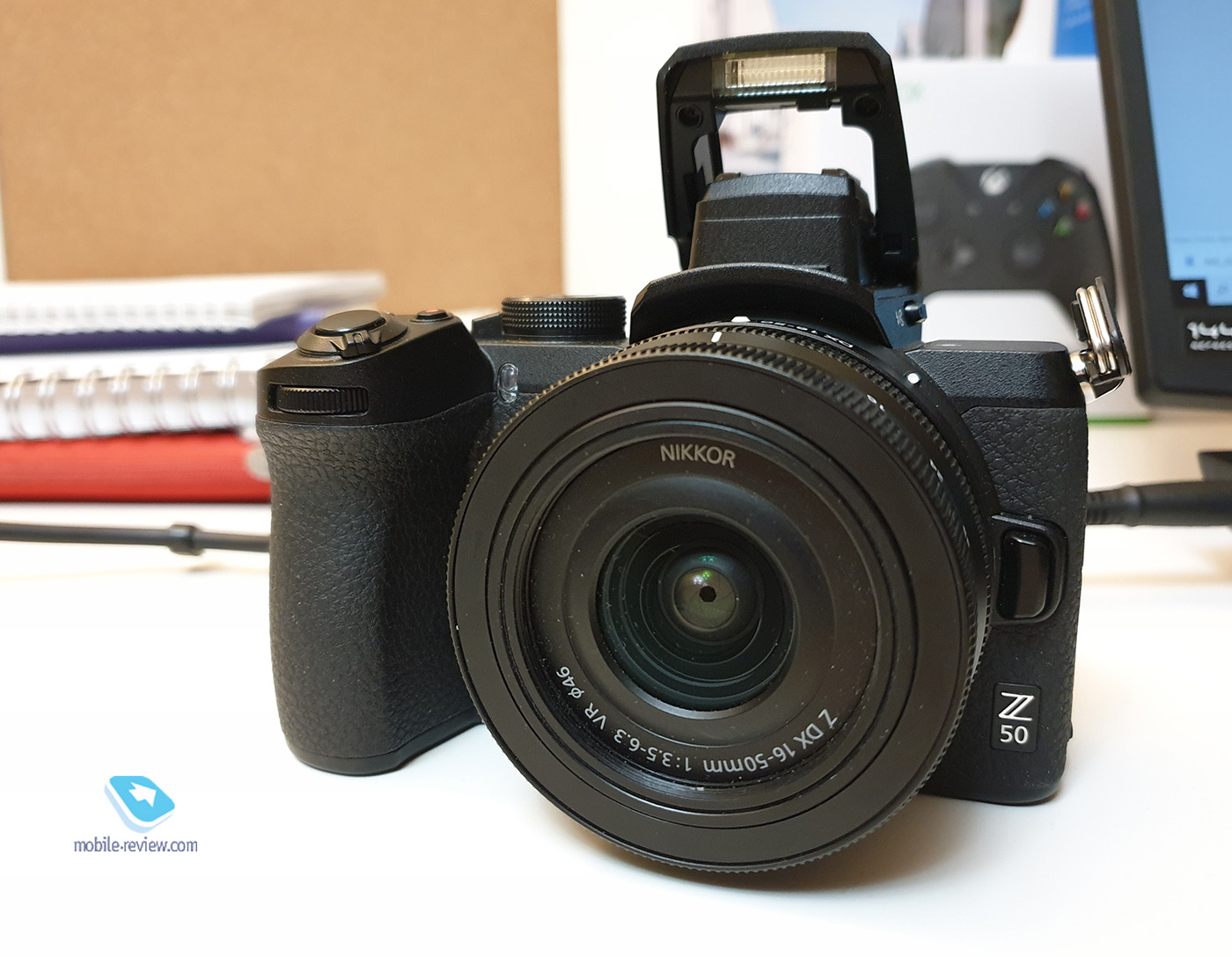 A small, nimble and pleasant camera from Nikon has become for me a symbol of the fact that once everything was good and will definitely still be. Years of marketing campaigns have not been in vain; every time I look at the camera, I certainly start thinking about travel and travel.
Along the way, such a long acquaintance with the camera inspired thoughts about how far photo manufacturers are lagging behind smartphones at the ideological level.
Nikon Z50 is a camera primarily aimed at bloggers, and just those who like to post on social networks. And so I thought about making a video for YouTube. Usually for these purposes I use Galaxy Note 9 on a tripod, mirror its screen and control the smartphone from a laptop. All this is done over Wi-Fi. The software allows you to immediately open a video on a laptop and see what happens.
Suddenly, it turned out that the camera could not do this. The Z50 has an app to use the smartphone screen as a viewfinder, but no app for a computer.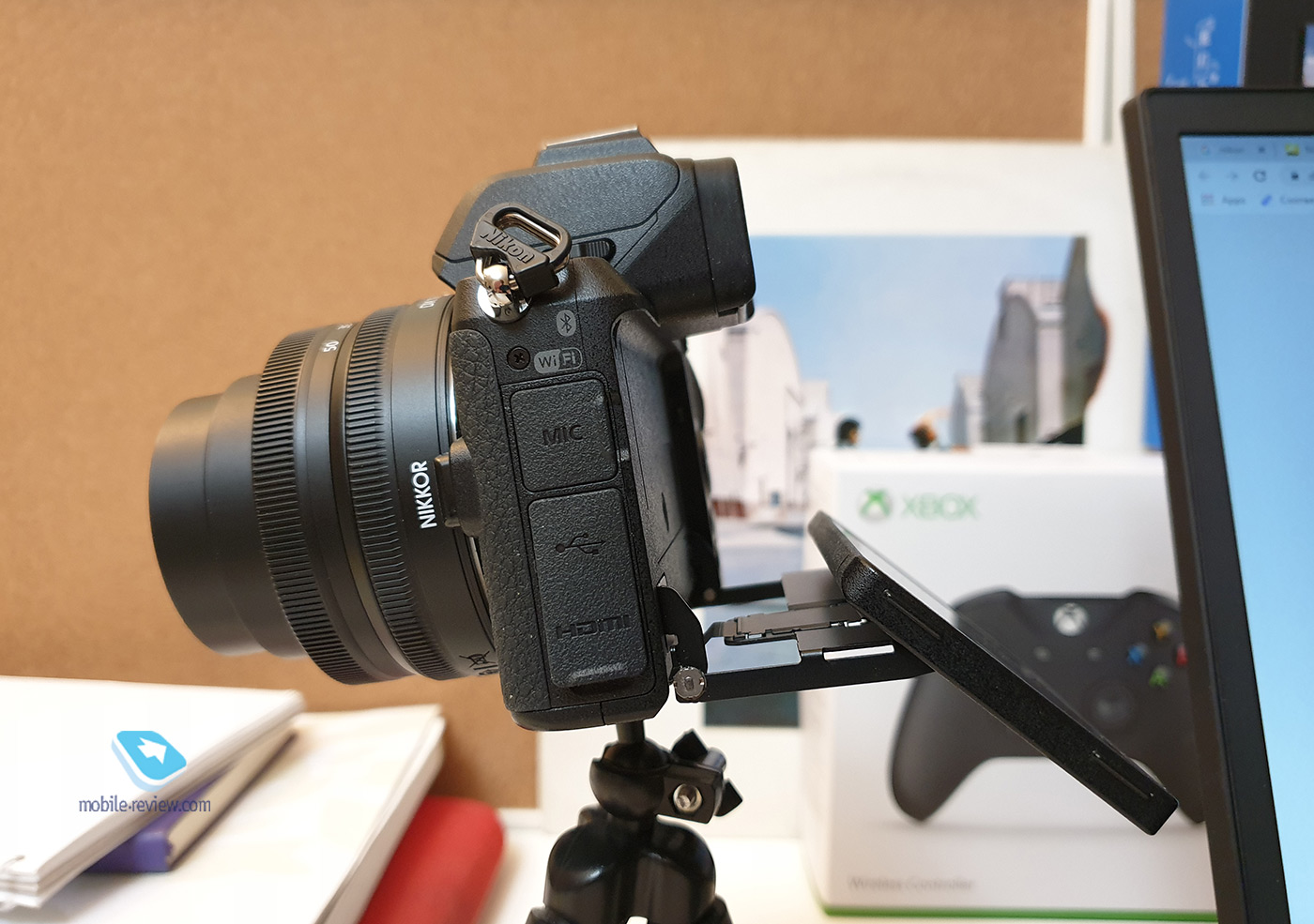 In the age of video conferencing, the idea came to me to use a camera as a webcam. It's simpler here, but you need to download third-party software (SparkoCam), and connect the camera to the computer via a wire (!). Along the way, I learned that the built-in microphone of the camera cannot be used, you need to use either an external or a laptop microphone.
Smartphones have become so successful and popular because they provide an abundance of opportunities – to play, take pictures, shoot videos, watch movies, communicate via audio and video communications, read, edit documents, manage a bank account, and much more. In 2020, cameras are still only good for photography. And this must be changed! It's time for photo makers to start evolving. Though it may be just too late.
which
Quibi is a new streaming platform that is geared towards mobile consumption. The video can be watched even when holding the smartphone vertically. Platform slogan: Big stories piece by piece. In fact, a film is being shot, which is split into 10-15 episodes of 5-10 minutes each. This, of course, has its own specifics, and this is not a typical film where from time to time the director can afford to let the action sag. The platform meets the requirements of the modern viewer, who likes to have a plot development on the screen and less burdensomeness.
Quibi is not officially available in Russia, but you can download the APK and get a two week welcome. I recommend watching The Most Dangerous Game with Liam Hemsworth and Christoph Waltz (the sneaky Nazi in Inglourious Basterds is his best role, perhaps).
Smartphone of the Month: Motorola Edge +
I can only admire it in the reviews of Western journalists and bloggers, but, perhaps, Motorola Edge + is the most beautiful smartphone of the year so far. Probably, when it is in my hands, my enthusiasm will subside. Most reviewers already complain that such curved edges are inconvenient. So be it. Beauty requires sacrifice. By the way, this is the only flagship of 2020 that has a 3.5 mm jack.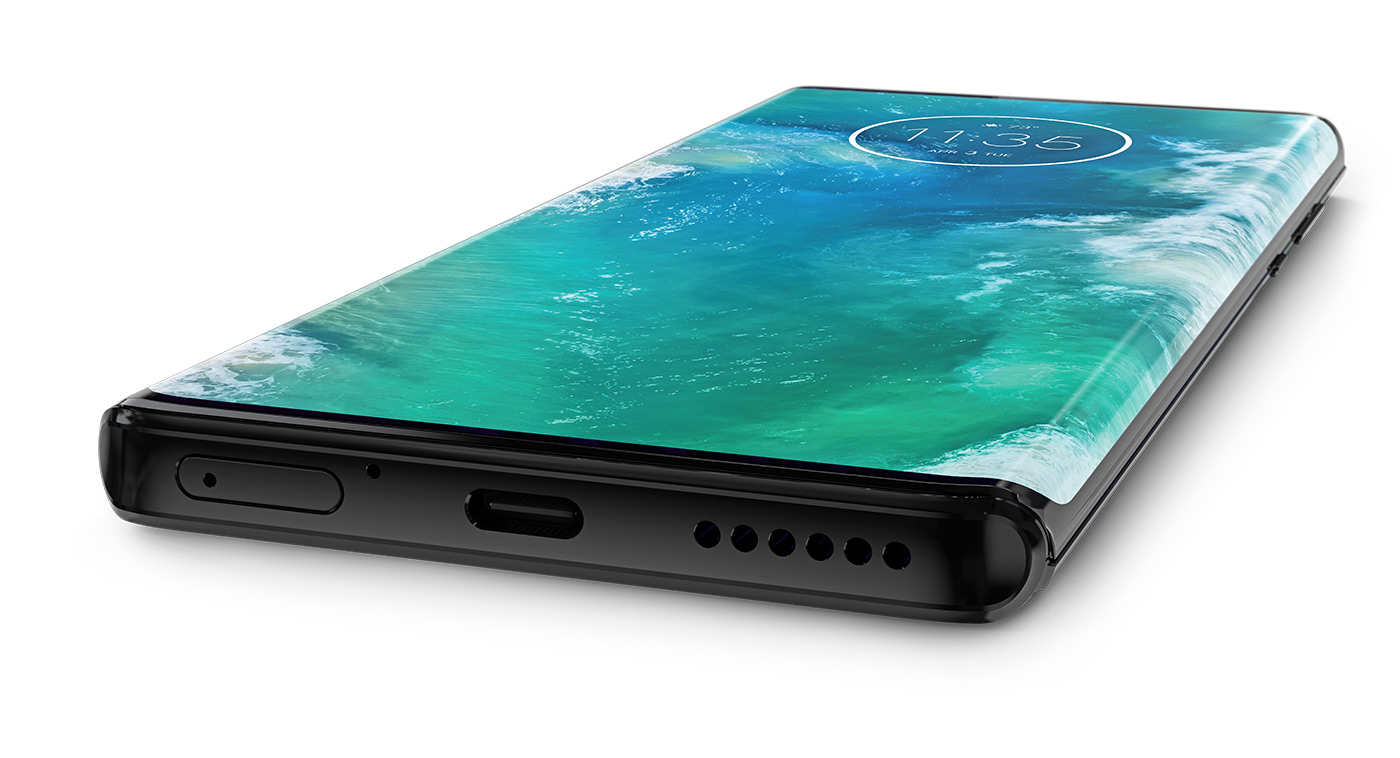 Despite being bought by the Chinese, Motorola has maintained a Western approach to marketing and makes products that surprise. Edge + may not appeal to you, but Motorola was right: this is the smartphone you recognize from across the room. In addition to Apple with three cameras on the iPhone 11 Pro, making the smartphone also easily recognizable from afar, there are no others. Take OnePlus for example. Let's be honest, the company has become faceless, going from "flagship killer" to "it doesn't cost so much, it's better to pay extra and take Samsung!"
If we take Edge + as the first step, then I would like to say that Motorola is experiencing a renaissance.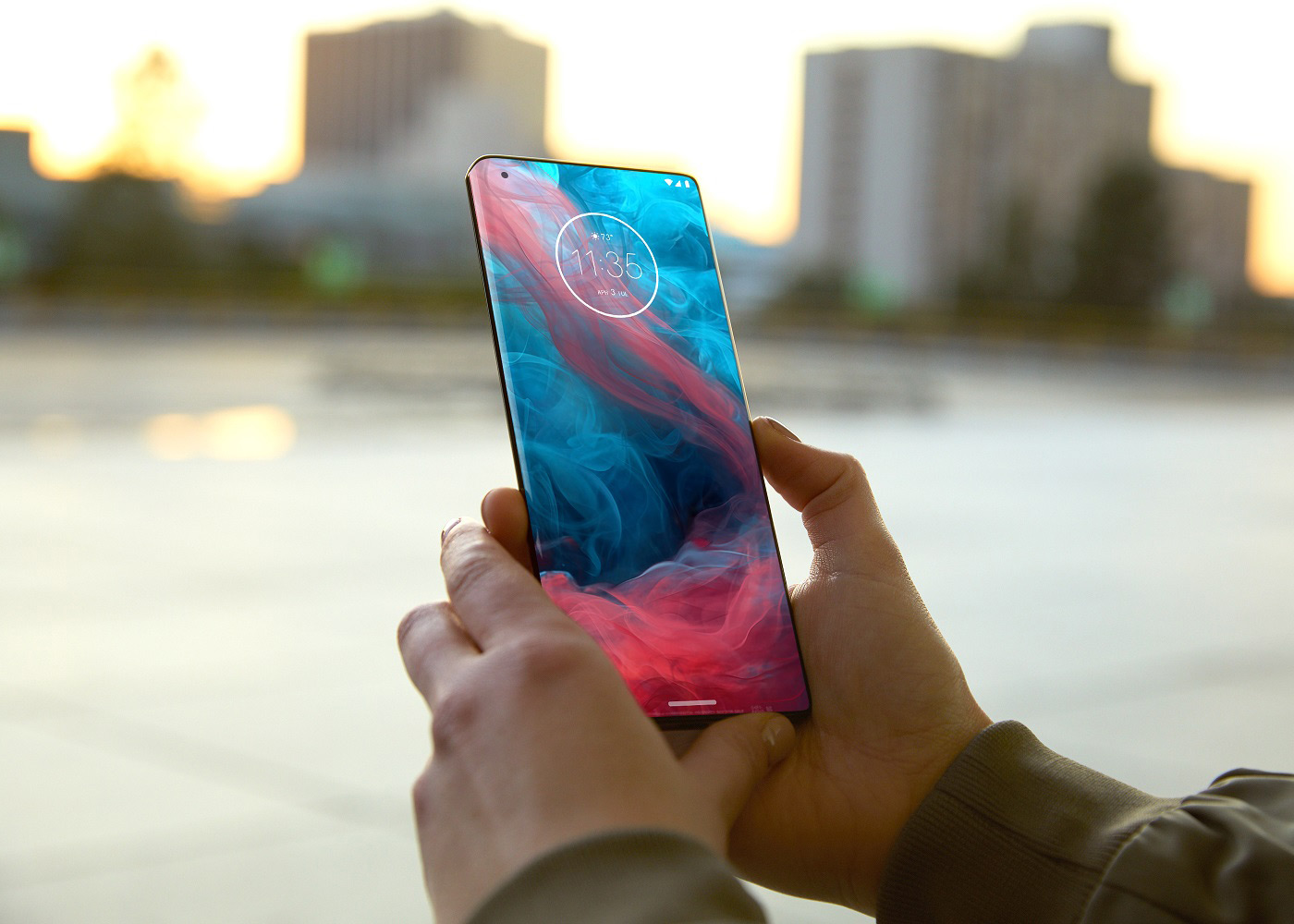 TV Series of the Month: Last Dance
The main series of the month is the Netflix documentary Last Dance. This is a mini-series about Michael Jordan's career and the 97/98 Chicago Bulls season.
In 1997, it was understood that this was the last season for the coach of the team, Phil Jackson, and, probably, for Jordan, and indeed for many of the team's players. Probably for this reason, they decided to document what was happening as much as possible. Cameras accompanied the team all year round, everywhere and always. So Netflix got access to a huge amount of material that had not been published before. But it must be admitted that Netflix has done a tremendous job. They did not shoot a documentary, but a real thriller! It seems that everything is already known, but you still watch without stopping. Along the way, Netflix attracted many outside observers of the Chicago Bulls' success. In addition to former players from different teams, even Bill Clinton and Barack Obama share their memories.
Netflix releases two episodes a week, while 6 episodes have been released, and there will be 10 in total. I look forward to new episodes more than Westworld. By the way, the new season of MDZ was a little disappointing. Especially the ending. The original idea for the series was fresh and unusual, and now we have another Skynet and terminators.
And the most important news is that the second season has already been announced! And, most likely, it will be dedicated to Kobe Bryant, who died so tragically at the end of January 2020.
About games
Pilot Brothers (3 parts)
While wandering in search of pleasant games that you can play for a dream coming on TV, I accidentally stumbled upon the Pilot brothers. Remember? Chef, colleague, cat Arsenic, a rare striped elephant named Canopy, smuggler Karbofos? In 2000, I played the quest "In the footsteps of the striped elephant", and somehow I missed the rest of the games in the series. It turned out to be available on Android. There was also a sale – 75 rubles apiece.
While looking for options on how to install it on a TV, I laughed at the comments. People complain that it is too difficult and illogical, and that games are not made like that at all, even the first level with a zoo cannot be passed! And I want to say that games really don't do this anymore, because such a level of complexity can scare off a new generation that is not distinguished by perseverance. Secondly, there is logic. It's just what it should be in a fictional world where the boss and colleague live.
A great option to have a good hour or two!
Final Fantasy 7 Remake
Everyone who started playing in the 90s has a different attitude towards the Final Fantasy series. It was largely determined by whether the home was PlayStation, Sega or PC. In my case, along with the PlayStation, the seller gave pirated FF7 discs. If I'm not mistaken, the game was on three discs. To be honest, I didn't understand much. And he didn't even go through to the end. However, most likely, it was from this game that my love for fantastic dark dystopias was born.
The new Final Fantasy is truly a remake. New graphics, new details, but a minimum of deviations from the plot. If Final Fantasy 7 passed by, and you still do not have a PlayStation, then at least try to download the emulator on your PC. The game is worth getting to know.
By the way, Crisis Core: Final Fantasy VII was available on PSP. Gorgeous graphics and a powerful storyline, so if you didn't play in 2007, but you still have PSP, then it's time!
Announcement of the month: color e-Ink screen to the masses!
I have been waiting for many years when color e-Ink screens will finally become massively available. It is my sincere belief that this will stimulate the development of the entire book industry. Everyone loves books with beautiful, colorful illustrations.
And finally, two manufacturers at once announced that products with color e-Ink will be available in the near future. First, PocketBook announced that in the second half of this year, a $ 220 model with a 4096 color screen will appear on the market. Next Hisense confirmed that their smartphone with a second color screen will be released in June.
Book of the month: "Just Masa"
I got to know the adventures of Erast Petrovich Fandorin quite late. It was the summer after the first year. And the girl and I went to the Anchor Gap. A book accidentally forgotten by someone led to the fact that a couple of days later I was already driving from Sochi, loaded with all the books in the series available at that time.
The detectives about Fandorin are great. They can be read and re-read. Separate admiration is caused by the fact that Akunin managed to write 16 books about the hero and none of them can be blamed for being passable or bad. You read each one with pleasure.
Suddenly, Akunin released, so to speak, a spin-off. About Fandorin's assistant, the Japanese Masahiro Shibatu, or simply Masu. Even more surprising, the book is currently only available as an audio series on Storytel. In any case, I recommend it to all fans of good literature. And before you judge, remember: "A noble man knows that the world is imperfect, but does not give up."
Instead of a conclusion: the chronicles of quarantine
Life in quarantine is becoming increasingly bland and dull, despite the general comfort and attempts to add variety. In addition, the abundance of ambulances on the roads brings melancholy. My windows overlook Dmitrovskoe highway. Perhaps, I didn't pay attention before, but noticed that every 10 minutes stable 1-2 cars pass by. Sometimes just with the flashing lights on, they often use a soundtrack to get past the intersection. The number of cars does not decrease either day or night.
It would seem that there is no reason for despondency. The refrigerator is full: here's a mango, here's a steak, here's a red fish, here's wine, and here's cider, here's yogurt, and here's pepper. There are so many subscriptions on TV that it will never be revisited: Netflix, Amediateka, Amazon Prime, Kinopoisk. And there are a lot of games on the accounts, for which there was still no time. And I'm not talking about the abundance of books. It would seem – work, eat, play, read, have fun! And all the same, the better the weather outside the window, the sadder it is in the apartment. How are you holding on there?
Back to content >>>
Share: 





we are in social networks:
Anything to add ?! Write … eldar@mobile-review.com