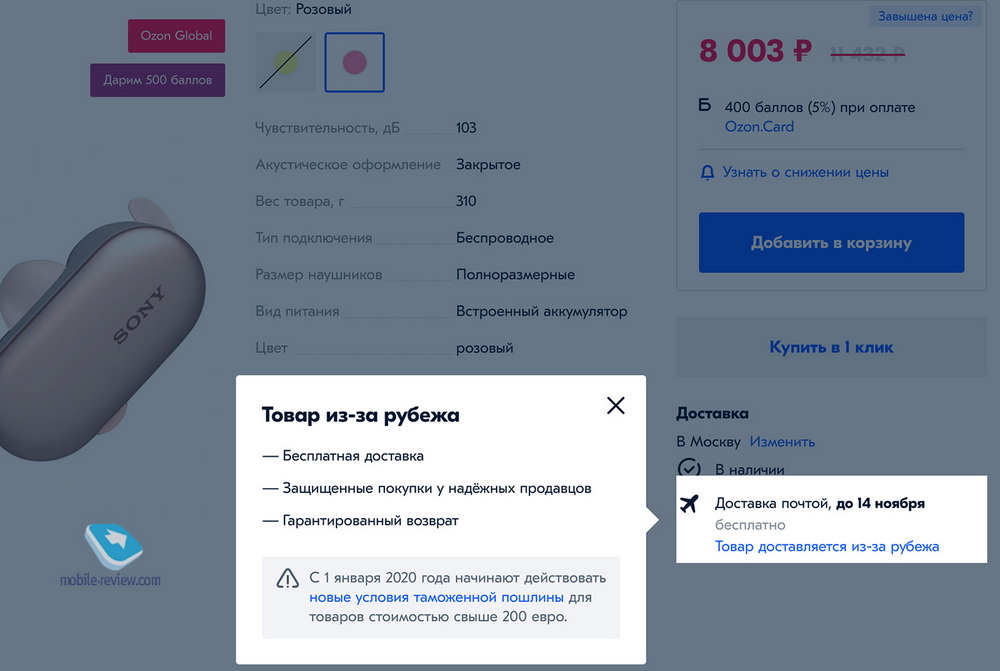 Hey.
Surely you have come across controversial situations when a product purchased on the Internet turned out to be not exactly what you wanted to get. Many people, mindful of the possibility of a mistake, choose large, familiar companies, hoping that this will be an additional guarantee against problems. In practice, this often means absolutely nothing, and problems are not solved with the same efficiency.
Our regular reader Roman B. sent in a truly epic purchase story on Ozon, as well as a description of a further attempt to return an item. So that you can read the correspondence and misadventures of Roman with feeling and sense, I will describe the situation. On Ozon there is an opportunity to buy goods from foreign sellers, often an additional discount is given.
Warranties, the ability to return the goods – everything looks good. Roman bought headphones, and when he received them, he found out that they were not intended for Russia, all voice prompts were only in Chinese. Roman decided to return the headphones to the seller, but it turned out to be not as easy as it looked initially. Correspondence with both the seller and Ozon deserves special attention. For ease of perception, we will give the correspondence with Ozon, and only then separately – the correspondence with the headphone seller. I think you will understand how sad and funny it is at the same time. An endless journey through agony.
Correspondence with Ozon support
Correspondence with the headphone seller
Debriefing and small conclusions
Roman's communication with Ozon took about three months, a remarkable period by any measure. A huge amount of time was spent on communication, although the whole situation could be solved initially and very simply – in Ozon they had to indicate in the product description that it was not intended for Russia, a voice assistant in Chinese. And there would be no problems with this, buyers would purchase goods knowing all their characteristics for sure. Nevertheless, Ozon hid these "little things" on their website. However, you can be convinced now that there are no indications that exactly the same headphones have Chinese tips. Is it sad? Not that word.
The Ozon company is huge and has all the resources to keep track of what it sells on its behalf. But she doesn't. Quite recently, I wrote a text that Ozon sells fakes and does not shy away from it at all.
After our material, the fake headphones were cleaned out, they disappeared from sale for a while. I looked at what has changed since that time, it turned out that everything is gradually returning to its place. So, fakes have appeared, and no one is following this again, they do not systematically fight counterfeits in Ozon (and such headphones do not have certification, which makes it impossible to sell this model in Russia).
What to say as a conclusion? You do not need to buy in a well-known store name, it does not guarantee that you will be sold the product that suits you. And it does not guarantee that you will have the patience to get your money back. Here's a sad story.
Related Links
Share: 





we are in social networks:
Anything to add ?! Write … eldar@mobile-review.com