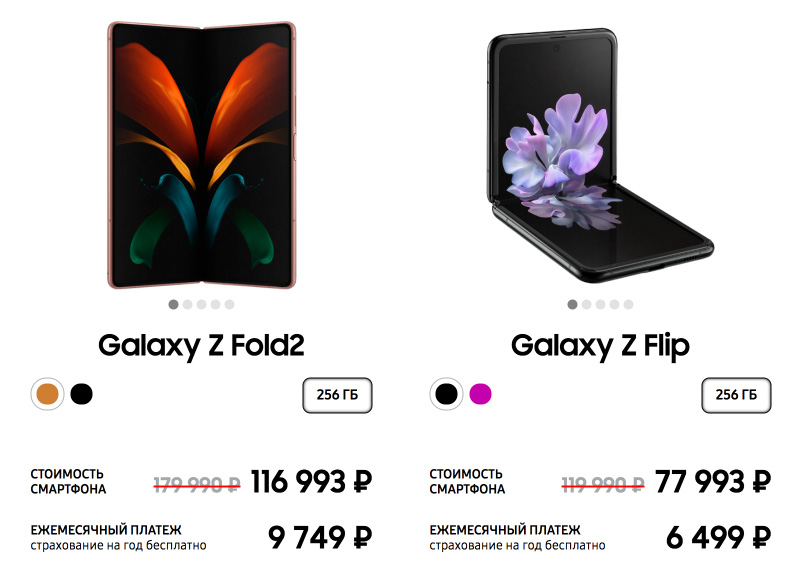 Hey.
Until recently, the smartphone market has been a kind of lull, the usual form factor of devices, the year-on-year update is not as noticeable as a few years ago. And now smartphones with flexible screens are bursting into this quiet world, they offer a fundamentally different form factor, new use cases that have no analogues in previous models. For example, Samsung Galaxy Z Fold2 combines two devices – a smartphone and a tablet. And all this in a compact body, the smartphone is easy to carry in any clothes, it fits perfectly in the hand. And most importantly, it is convenient to use it on the go, just use an external screen. From it you can answer calls, quickly dial the answer, and all this with one hand. Few smartphones today offer the luxury of one-handed response on the go, and the Galaxy Z Fold2 does it.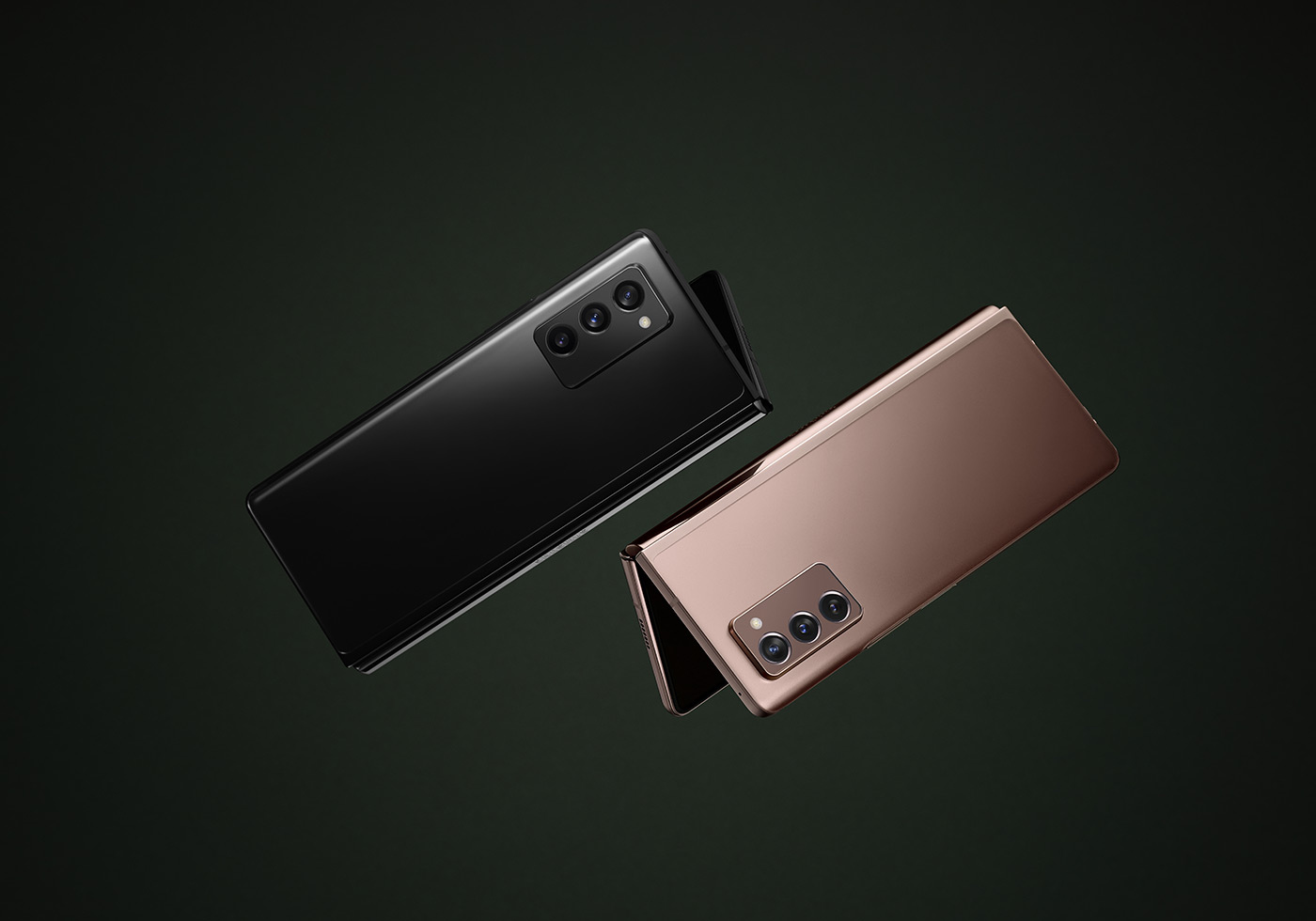 When opened, you have a huge screen in front of you, which allows you to comfortably watch movies, read books, and work in office files. For those who like to be multitasking, there is an option to split the screen and work in two applications at the same time.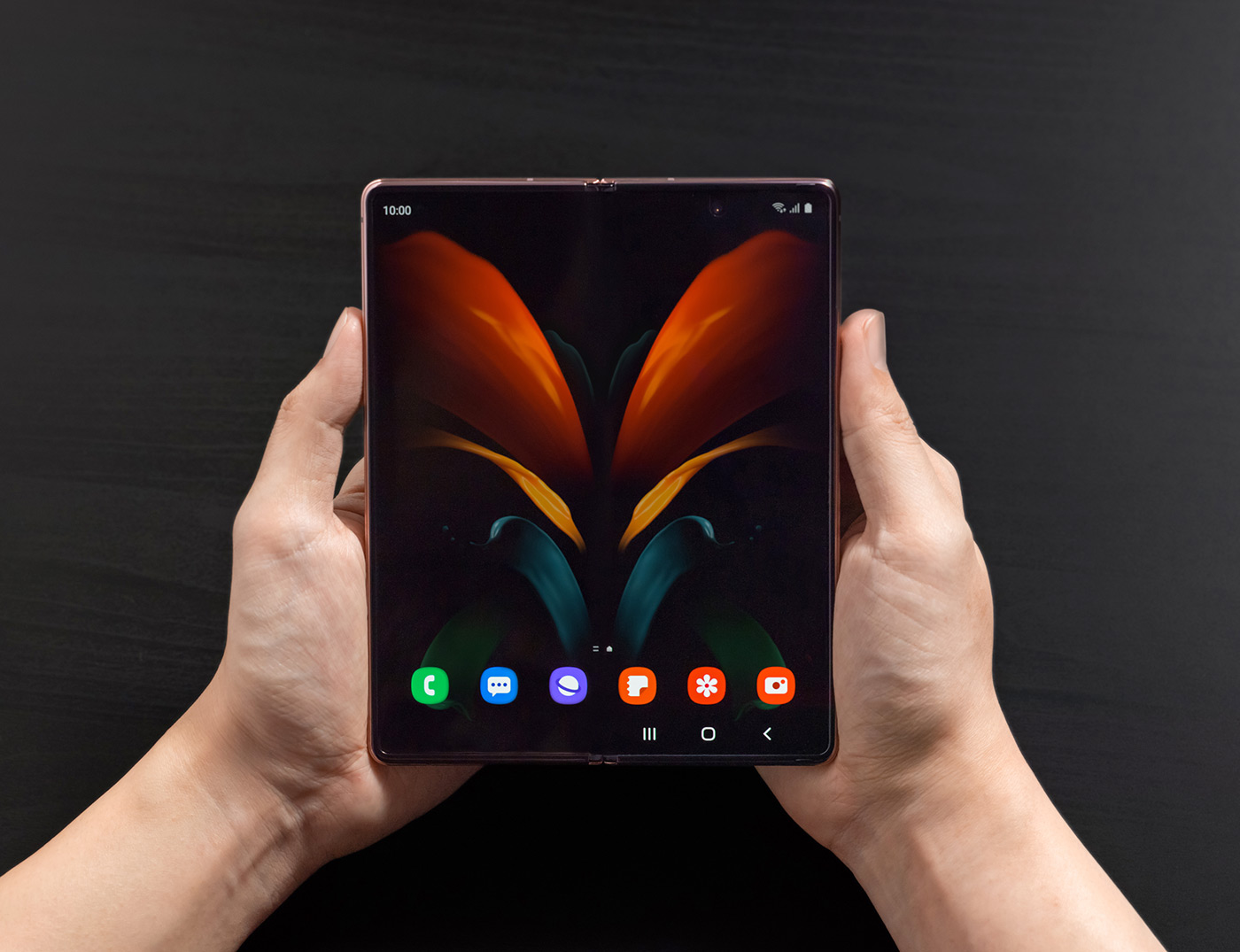 But there are also intermediate options, the so-called Flex mode, in which the smartphone turns into a kind of computer, you can open the screen to a convenient angle for yourself. And the lower part turns into an additional toolbar, or a keyboard is located here.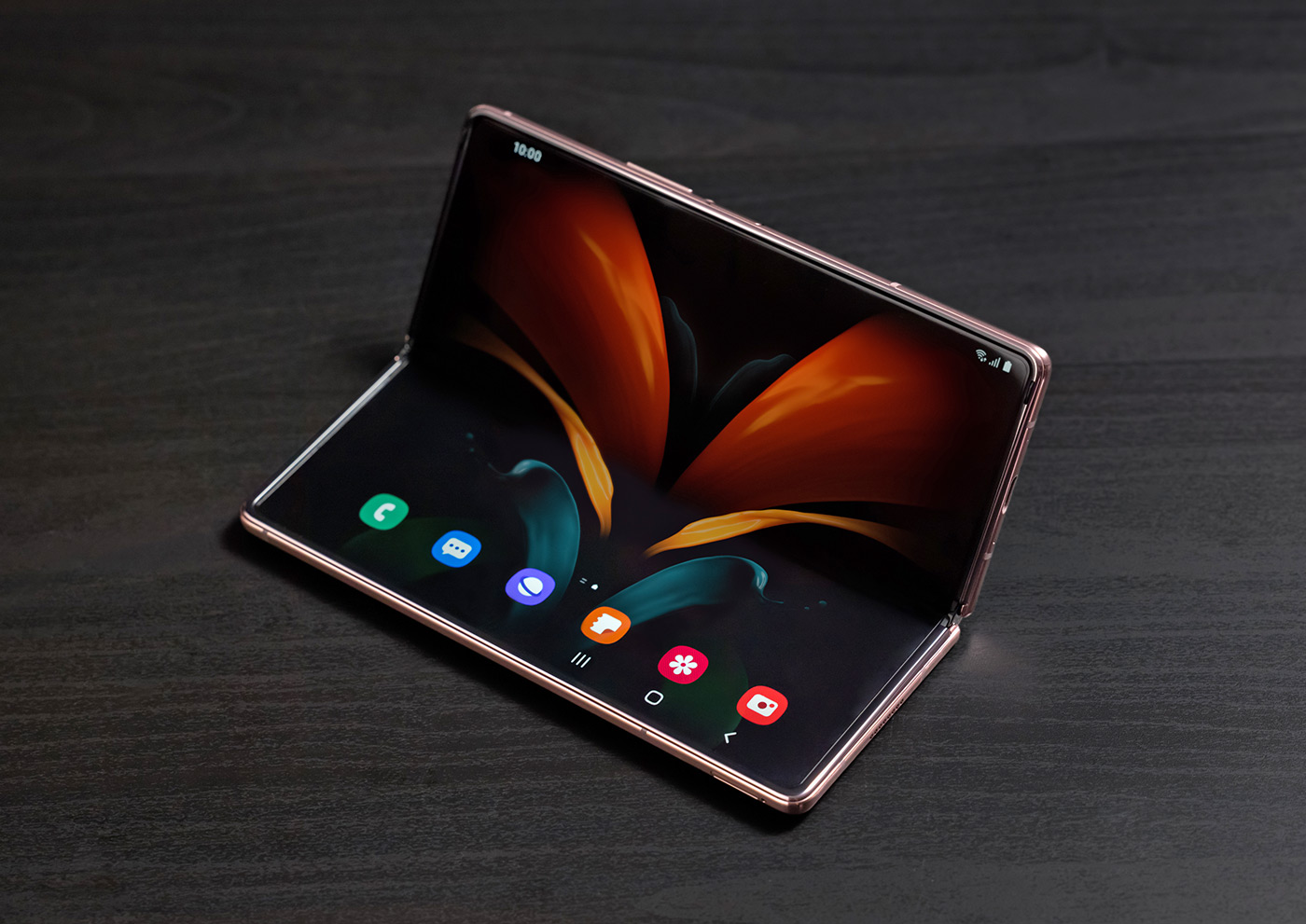 It is impossible to find similar usage scenarios in other devices, these are unique features of the Galaxy Z Fold2. And here we come to the fact that potentially many would like to try this smartphone, but its cost of 179990 rubles stops from this. The amount is rather big, and many want to make sure that the smartphone will be convenient and suitable for their tasks. People often think that there are no options to get the Z Fold2 other than a full-price purchase. But this is not at all the case, there are always ways to save money, especially since the device deserves attention.
The first and easiest way is to get a discount in the trade-in program. This program works for all devices from Samsung, but especially for the Galaxy Z Fold2, the manufacturer gives an additional benefit of 20 thousand rubles. Let's say you want to hand over your old machine, my previous smartphone was the Galaxy Fold and it is almost in perfect condition. I don't want to suffer with the sale in the secondary market, so I go to the Samsung branded online store to see how my device will be appreciated. But this is just an example, you can donate virtually any device or even several devices, then the amount for offset will increase. An additional discount of 20 thousand rubles will remain unchanged.
For my old Fold on the website of the online store Samsung they offer 38400 rubles plus those same 20 thousand rubles, and as a result, 58400 rubles of a discount are obtained. The cost has decreased by almost a third, your discount amount may turn out to be different, it all depends on what you rent.
But many will not be morally ready to give the first Fold for that kind of money. In Samsung branded retail, where they can evaluate the device visually, they will give more for it – 50 thousand rubles. And it turns out that when you come to the company store, you can get 70 thousand rubles of a discount. This is already a significant amount, which makes the purchase of the new Fold2 much more affordable.
The first Fold appeared in 2019, this model offers a completely different user experience, no analogies can be built. People are often wary of new products, especially if they cost so much. Not everyone wants to be a pioneer in technology research. By the second generation, the audience of those who want to try this form factor is growing, but the question of price remains relevant.
The second way to experience the Galaxy Z Fold2 in real life, or perhaps try a smartphone like the Galaxy Z Flip, is through the Samsung Upgrade program. You get a smartphone without paying its full price, just make equal monthly payments. The entire category of smartphones with flexible screens is new to the market, year-on-year changes between models are noticeable and significant. Therefore, Samsung used the slogan "Always at the peak of technology," meaning that within the framework of Samsung Upgrade, you can change the device every year and get the latest technology at no additional cost.
For example, for the Galaxy Z Fold2, within the Samsung Upgrade, the monthly payment will be 9749 rubles, and within a year it will be 116993 rubles. In a year you will be able to hand over your old device on equal terms and get a new generation Fold, it turns out that you will save 63 thousand rubles.
It is important to note that the cost of the Samsung Upgrade program also includes insurance, the Samsung Care + service will allow you to replace a broken screen (external or internal) for free within one year. The reason why you can break the screen or otherwise damage the device is completely irrelevant. You will have it repaired as part of the insurance, you do not need to buy this product separately. The service also assumes that you can replace the protective film of the internal screen in an authorized service for free, no payment is assumed for this. The offer is valid only once during the first year of using the device.
The Samsung Upgrade program is interesting for everyone who wants to try a new form factor, try it on for their tasks and understand how the device fits. I think there is no need to give the full cost, but you can take it for the first year. And then decide whether to redeem this device by paying the residual value (it will turn out exactly the same as in installments), or immediately switch to a new generation. This is a rational approach and you don't have to buy the Galaxy Z Fold2 right away at full price.
It will not be superfluous to remember that this can be done with almost any smartphone from Samsung, but in terms of interest in flexible screens, we will show how much Z Flip will cost in the Samsung Upgrade program. Exactly the same 35% benefit in the first year, which definitely deserves attention.
In 2020, in addition to buying at full price or traditional installments, there are other ways to get a smartphone, including at a cost like the Galaxy Z Fold2. These are rational ways to save money and at the same time get an impression of the model, understand how it suits you. Many users are accustomed to trade-in, but the Samsung Upgrade program is not yet known to everyone, although it gives tangible benefits. But the main idea is that each of us can choose the method that suits him best.
What I also like about Samsung Upgrade is that there is no initial payment, the courier will deliver the device to you at the specified time and to your address. All that remains is to set it up and start using it. Simple and convenient. And then the choice is yours, how you want to get such a device. It's good that in 2020 it is not at all necessary to save up the full amount for the same Galaxy Z Fold2, but you can get it on comfortable terms. I wish you a successful test of smartphones with flexible screens, they definitely deserve your attention, as they give you new opportunities, have a huge image charge. Happy choice!
Published – 29 September 2020
Share: 





we are in social networks: