Advertising 12+
A few years ago, comparing prices for equipment in Russia and the United States, it was not the difference in numbers that was most impressive (if you add the state tax and the cost of shipping, then plus or minus the same thing, only you still have to wait for the parcel and there is no guarantee), but numerous options for interest-free installments and buying a smartphone to the tariff. You go to the site, and instead of $ 500-600 for a new smartphone, it says $ 15 a month. What is $ 15 in the United States? Two cups of coffee with pretzel. And every time I sighed bitterly that we do not have such a thing.
After all, what could be better than buying something now, and then paying in small installments and without overpaying. This is a profitable solution, no matter which side you look at.
First, there is no need to cut a significant amount from the budget. It's one thing to immediately pay 40-50 thousand for a smartphone, and quite another, to pay a thousand every month.
Secondly, disciplined payment is a great way to either fix or get a good credit history. My current Samsung Galaxy Note was bought just in installments. This idea was thrown to me by a friend who had to buy a phone like that in order to get a more favorable mortgage interest. Accordingly, if you do not have a credit history, and in the future you may need it when buying a car or apartment, then taking a phone in installments is the easiest option.
Third, it is simply rational and correct. Everyone loves a cheap loan. From Apple, which, despite billions of cash in accounts, takes loans for current operations, to consumers buying a brand new device. And it's super that the Russian economy has become so developed and finally there is an installment plan without overpayments.
But it has always been important for us not only to catch up, but also to overtake the West, so in Russia, installments have turned into attractions of unprecedented generosity.
Content
What is it?
How to buy Samsung Galaxy A51 for 599 rubles per month?
Samsung Galaxy Note 10 Lite for 1 rubles a month!
199 rubles per month for Samsung Galaxy A21s
Conclusion
What is it?
Beeline offers sets of tariffs for communication, accessories, insurance and new smartphones Samsung A-series, as well as S10 Lite and Note 10 Lite.
In fact, the Galaxy A line is the most popular smartphones on the market not only in Russia, but also in the world. If you look at the sales cut, then last year in almost every country the Galaxy A line models were among the top 10 best-selling devices. And it is absolutely certain that the updated models of the A-series will also occupy the highest places in statistics in 2020.
The main advantages of the promotion:
The promotion is aimed at current and popular Samsung models, which, therefore, are in demand (this is rare, usually something boring is chosen for this kind of promotion).
The promotion allows for the price of a smartphone to also receive a payment for mobile communications for at least a year, and accessories.
A specific tariff is not imposed on the buyer. He himself can choose what suits him. In fact, there is simply a replenishment of the personal account.
The promotion implies the opportunity, for example, to insure the smartphone screen.
The disadvantages are:
Unfortunately, there is no way to get ultra-premium smartphones: Galaxy S20 and Note 10.
The promotion implies payment of the tariff, so if you are a subscriber of another operator, you will have to fill out the transition form. The good news is that it has become easy to change operators, so you can save the number, and if you don't like it, then re-register the transition.
How to buy Samsung Galaxy A51 for 599 rubles per month?
Samsung Galaxy A51 as part of the kit is estimated at 599 rubles per month for a period of 12 months. Thus, the final price of the smartphone will be 7 rubles.
To buy a smartphone at such an attractive price, you need to follow the correct algorithm of actions:
Go to the Beeline online store and add the device that participates in the promotion to the basket
Then you need to choose accessories for 840 rubles or more. Headphones, fitness bracelet or portable speaker will never be superfluous.
You also need to choose an insurance policy "Purchase protection" in the amount of 1000 rubles or more. For example, it would be nice to take a screen protector!
Then you should choose a convenient office for picking up your order. Important: the promotion works only for pickup
In the office, you must provide the order number, and in order for the discount to apply and the smartphone for the action cost 599 rubles per month, you must add the corresponding tariff and the option "12 rubles for communication under the action" to the purchase. The thing is useful, because you paid and you don't have to think about paying for the tariff for a year.
Pick up your smartphone and use it!
As a result, it turns out that for the price of a smartphone you get not only the device itself, but also a year of mobile communication, as well as accessories.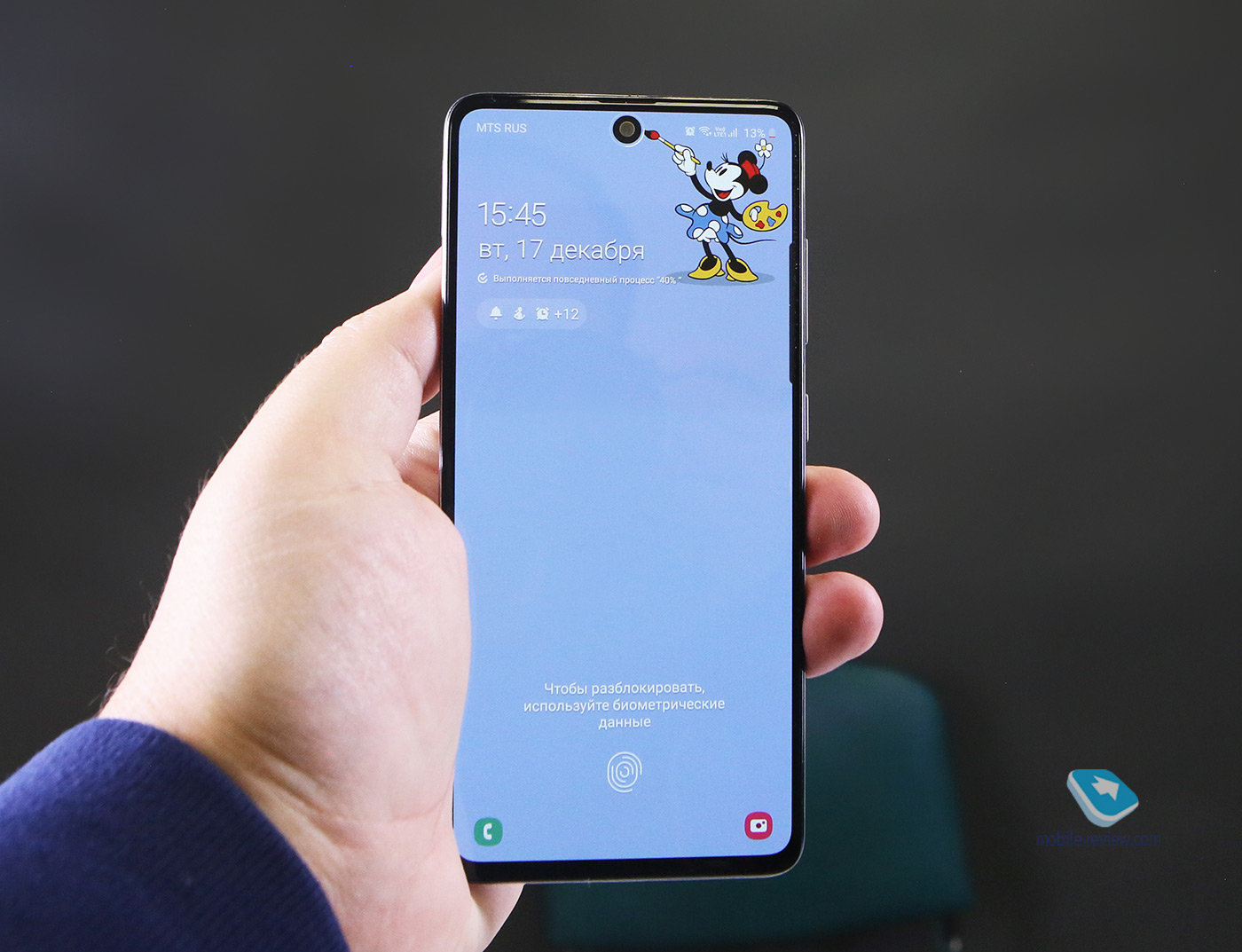 Samsung Galaxy Note 10 Lite for 1 rubles a month!
Beeline has more than a dozen interesting sets. One of the most attractive, in my opinion, is the Galaxy Note 10 Lite with 128GB of storage. All kits can be viewed at the link.
Samsung Galaxy Note 10 Lite is one of the strongest models of 2020 in terms of price / quality / features ratio. If the usual Note 10 costs 79 rubles, then the Note 990 Lite, at a price 10 times lower, is not too inferior to the older model, and even beats it in some way. For example, Note 2 Lite has support for memory cards.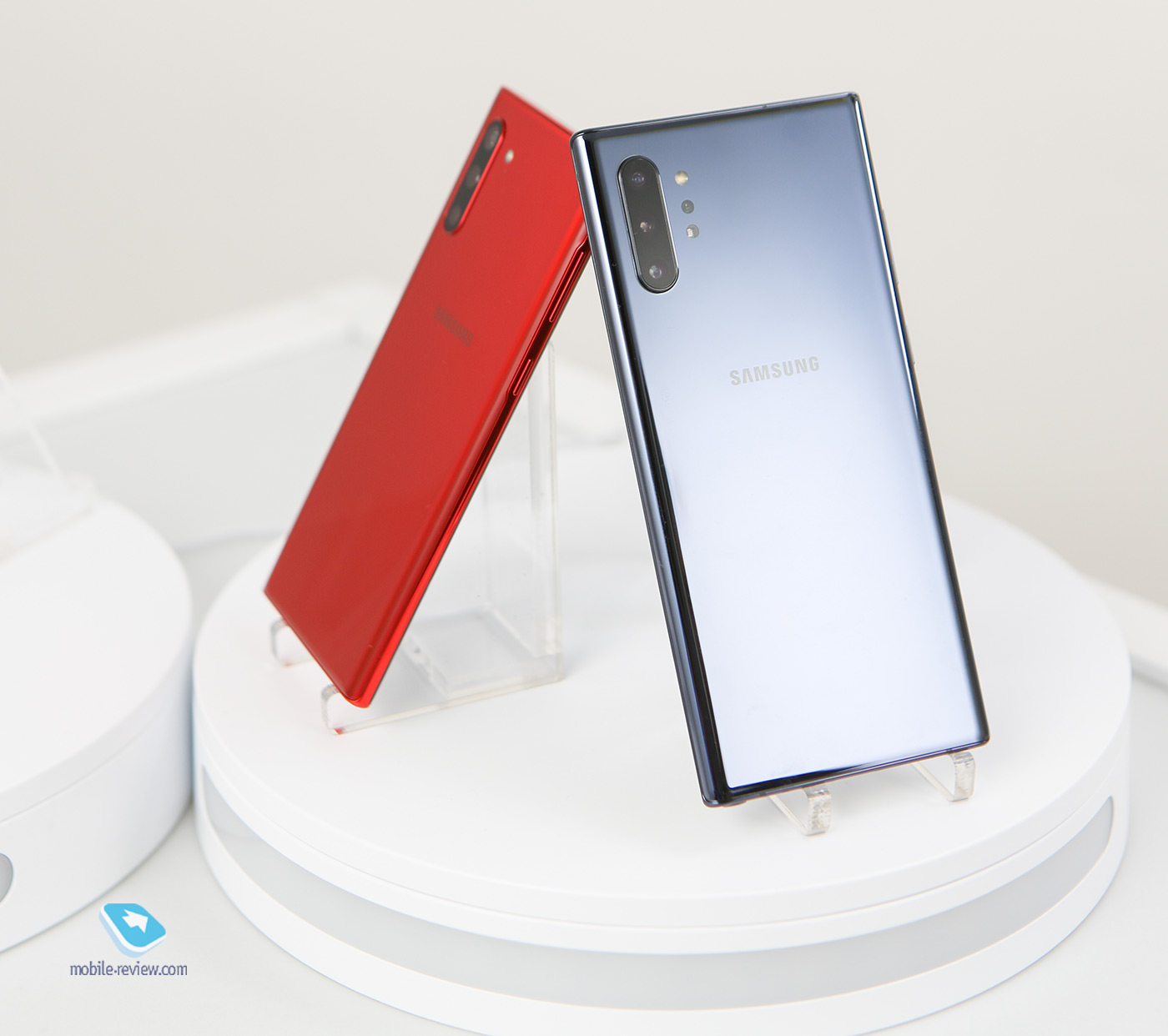 Another significant bonus of the smartphone and the key feature of the entire Note line is the presence of the S Pen, which is hidden in the body. You snap it out of the case with a light press (it won't accidentally fly out) and you can immediately write on the screen or draw. And as soon as you take the S Pen in your hand when the screen is locked, you can create a quick note, on a black background you can write or draw something, and immediately save this information in Samsung Notes.
Another big advantage of the Galaxy Note 10 Lite is its cameras. Surprisingly, this is a device in which the quality of images has not been "squeezed", as is the case with models with the "light" prefix. That is, it is really an alternative to flagships, but at an affordable price.
By the way, my favorite feature of the stylus is the ability to take a photo by pressing the stylus button. The stylus works well at a distance of 10 meters, so I recommend buying a portable tripod.
In "Beeline" when choosing a kit with Galaxy Note 10 Lite, the smartphone will cost 1 rubles for 299 months. Along the way, the set includes payment for mobile communications for the same period. And 18 thousand for accessories will allow you not only to choose a tripod, but also to take a memory card with a headset.
199 rubles per month for Samsung Galaxy A21s
And finally, about the most affordable option – Samsung Galaxy A21s for only 199 rubles per month, complete with communication services and accessories when buying on credit without overpayments for a period of 12 months.
In the case of the Galaxy A21s, the price will be only 2 rubles. At retail, Samsung Galaxy A388s are sold for 21 rubles. In "Beeline" the price of the kit will be 15 rubles, but in addition to the smartphone, the kit includes communication services and as much as 990 rubles for communication for 16 months and accessories in the amount of 048 rubles.
Conclusion
In total, Beeline has as many as 12 different kits and a wide range of smartphones: Galaxy A20, A21s, A31, A40, A41, A51, A71 and Note 10 Lite and S10 Lite. The complete list and composition of the kits can be found on the promotion page.
It is important to understand that the action from "Beeline" is not charity, but a real opportunity to significantly save money by getting more goods and services for less money. And if you are looking for a new device for yourself, friends or relatives, then you should pay attention.
Back to content >>>
Share: 





we are in social networks:
Anything to add ?! Write … eldar@mobile-review.com