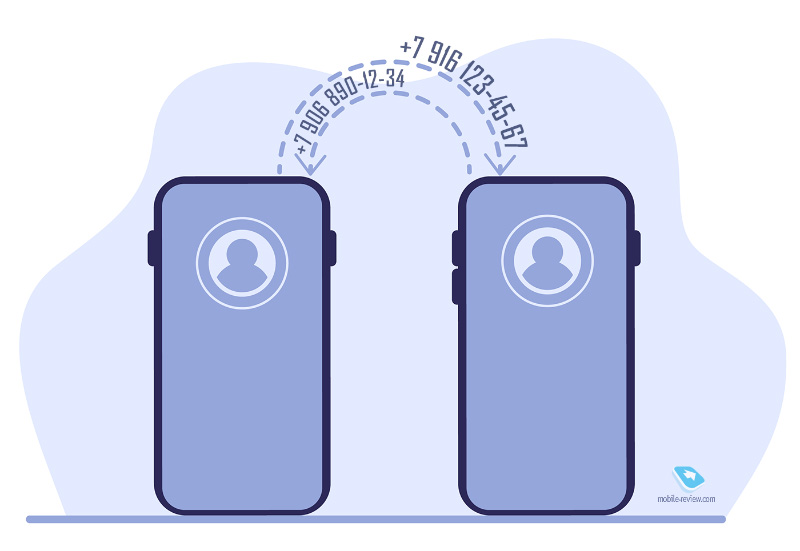 Hey.
At the end of 2013, a mobile number portability service (MNP service) was launched in Russia, and the Minister of Communications Nikolai Nikiforov announced the end of mobile slavery. From now on, any subscriber of cellular operators could change their operator and keep the number. The service was made available not only for ordinary people, but also for legal entities. The law limited the maximum cost of porting a number, set a period of 8 days for individuals. By September 2019, 28 million numbers were ported, this is the statistics of the Federal Communications Agency. Starting from the end of 2019, one million numbers are transferred from one operator to another every month in Russia. It is impossible to say that this service is not popular. And this is a civilized way to change an operator, when you are no longer satisfied with its services and quality, or you have found better conditions.
At the end of 2020, the Ministry of Digital Development and Mass Communications of Russia proposed to change the procedure for providing the number portability service. Instead of 8 days of transfer for an individual, it is proposed to reduce the period to two hours. For legal entities, the average transfer period is up to a month, it is proposed to reduce it to three hours. Additional proposals include refusal to verify the subscriber's address, as this is unnecessary information.
It is no secret that operators sometimes delay the transfer process or even refuse it when errors occur in the subscriber's data. Often this is due to the subscriber's address, everything should be written in the same way. So, "MOSCOW" and "Moscow" are different recordings. But if we leave out of the brackets such somewhat naive attempts to retain subscribers, the service still works. Anyone who decides to change operators usually has good reasons for doing so. And attempts to keep a person from transitioning lead to the fact that he has only additional irritation.
At first glance, everything is fine in the proposal of the Ministry of Digital Science – fast number porting, preservation of all the conditions that are familiar to us today. But in fact, behind a beautiful facade there are pitfalls that can create serious problems for all of us.
I like the rejection of the address, since the full name, passport data and phone number are enough for the eyes to identify a person. And in principle, the procedure in this case does not change, everything remains the same. But the postponement period does not look like a clear win for us.
The first thing operators will face is the need to expand the staff of those involved in number portability. For all operators, this is a million applications per month, that is, a significant volume that requires more people. And here the economy of the service deteriorates, since it is impossible to foresee the peaks of transitions that occur after certain events, for example, network failures. This is a peak load that does not occur on a daily basis, and it is unrealistic to withstand the two hours allotted for number portability on such days. But even for a normal regime, an increase in staff becomes a necessity. And this casts doubt on the maintenance of the cost of the service at the current level.
For a subscriber, porting a number costs 100 rubles, while the operator receiving the subscriber usually tries to compensate this money by putting it on the account. The fact that the amount is small allows it to be carried out as a marketing campaign – today it is a golden balance for both the operator and the subscriber. How much can the cost increase?
One-time expenses for each operator will amount to 50-70 million rubles, monthly expenses – from 20 to 25 million rubles. It turns out that the cost of the service for all operators will grow by 100 million rubles per month (based on a million subscribers per month). When calculating, you need to take into account that the transfer period directly depends on the two operators, and coordinated work of the services of the two companies is also required.
Given that operators today live in rather cramped conditions, where the real base is shrinking, revenues are not growing, and capital expenditures need to be kept high, rising costs is not something that sparks enthusiasm. And ordinary people will be upset that a service that cost 100 rubles will now cost more. True, within the framework of the law, operators cannot raise the cost of the service, it must be equal to 100 rubles. The savings will be in the fact that the operators will not compensate for these costs to those who move. You will have to pay out of pocket for such a transition.
Another important aspect is that number porting for some subscribers has become a legal means of getting discounts from their own operator. Keeping a subscriber is cheaper than recruiting him again, so operators often try to give a new offer, for example, a discount on calls, large Internet packages. This is Openel's secret and many are trying to get this freebie. And if several years ago operators kept almost all subscribers, today they analyze what and to whom they can offer, and when it makes sense, the subscriber receives an offer.
It is extremely difficult to estimate the market for "runners", but today, according to the most conservative estimates, it is about half of those who change the number. It is curious that some of the "sliders" do not receive any suggestion, as a result, they go to another operator. And the new transition conditions automatically remove this segment, since operators will not be able to quickly respond to the transition of a large number of subscribers, it will be easier to let them go. And for those looking for the added value of a change of operator, the story itself will lose all meaning. I have an ambivalent attitude to this aspect of the story, although the involuntary plus from the quick transition is clear. But this is not the biggest problem in the new initiative, there is a much worse aspect to it.
Scammers and number porting – pitfalls
The mobile number, unfortunately, does not belong to the operators or to you and me. The first ones rent it from the state, buying out a certain numbering capacity, which allowed the regulator to carry out the number portability service. For us, the ideal option would be to purchase a number for undivided use, but there are many objections to this, not everyone sees value in a phone number. There is no consensus on this, so we have what we have.
What is tied to our mobile phone? Bank SMS and authorization in the mobile bank, various services and two-factor authorization in them. It is impossible to imagine the modern world without using a mobile phone for authorization. And therefore, from the point of view of the security of our data, money and nerves, an asset such as a phone number should be protected at the maximum level.
Are there any examples of how scammers hack other people's social networks and other services using a SIM card? There are a huge number of them, as a rule, the replacement of the SIM-card is always mentioned, when the attackers receive a new SIM-card using fake documents or by proxy. At this moment, the operators are sending an SMS message that the SIM card is being replaced. But not everyone is constantly looking at the phone, seeing messages and may not notice notifications. Also, attackers guess the time when people are definitely not using the phone and may miss this moment. For all of us, this is an unconditional point of vulnerability.
Fraudsters do not use MNP to withdraw numbers, since the service has too long a processing time, for individuals it is eight days. An attempt to provide the service in two hours will lead to the fact that the operator simply does not have enough time to check who is submitting the application and how correct all the data are. In theory, it is possible to build a security system that will operate in real time, but this again means a lot of money that will need to be spent on it.
Now let's imagine how this might work in practice. You receive an SMS message on your phone that someone, against your will, has started transferring the number to another operator. You skip the two-hour window, call support, and the operator listens to you. But your number has already been ported to another operator! There, the attacker entered not only your passport data, which you know, but also set an additional password (a standard service, by the way, it is worth doing this to protect your phone with the operator). And there is nothing you can do. You can write a statement to the police, but while they figure out what is happening, your social networks will be taken away or something worse will be done. The fast MNP time frame makes such schemes possible, moreover, they become advantageous, as fraudsters will get an ideal tool for working with their victims' SIM cards.
It is possible that the Ministry of Digitalization and Mass Communications understands this, moreover, they have developed tools to counter such schemes. Unfortunately, neither the operators nor anyone else is aware of this, which raises a bold question of how this will be implemented in practice.
In my opinion, the compromise in this whole story looks very simple: reducing the number portability period to three days, which will not create large costs for operators, and will save subscribers from possible problems with fraudsters and will not create new schemes for withdrawing SIM cards. The transfer speed of 2 hours is excessive, after all, even the state issues a passport for at least 10 working days, although a SIM card for many is an equally important "document". What do you think about the threats posed by the fast transfer of SIM cards within the MNP?
Share: 





we are in social networks:
Anything to add ?! Write … eldar@mobile-review.com