Content
TECH SPECS
Positioning from Lenovo
In general, about the positioning of Lenovo laptops
About the subtleties of translation
Appearance
Screen and webcam
Keyboard and Touchpad
Performance
Battery life
Conclusion
TECH SPECS
Processor: Intel Core i7-10750H, 2.2 GHz, 6 cores, 12 threads, 3MB L12 cache
Graphics: GeForce GTX 1650 Ti (4GB GDDR 6) + Intel (R) UHD Graphics (1GB)
Memory: 16 GB (8 + 8 GB DDR4-3200 DDR4 SDRAM), 64 GB maximum
Storage: 512 GB SSD PCIe NVMe 3.0 × 4 (there are options with 512 GB SSD + 1 TB HDD)
Screen: 15.6 inches, IPS LCD, matte (anti-glare), 1920 x 1080 pixels, 144 Hz, brightness 500 nits, color gamut 100% Adobe RGB, no PWM (no flicker at low brightness)
OS: Windows 10 Pro
Battery: 45 W * h, fast charge 80% in 1 hour, power adapter 135 W
Audio: 2 x 2 W, Dolby Audio
Webcam: 720p with privacy shutter
Keyboard: full size with numpad, 2 levels of backlighting, 1.4mm travel
Touchpad: standard, supports gestures, size 10.5 x 7 cm
Communication: Wi-Fi 5, Bluetooth 5.0, Ethernet (RJ45)
Ports, right side:
Ports, left side:

proprietary charging connector
Ethernet (RJ45)
HDMI 2.0
USB 3.2 Type-A
USB Type-C (cannot be used for charging)
combo microphone / headphone jack
dump hole
power and charging indicator

Dimensions: 359 x 249.6 x 24.9 mm, weight 2.2 kg; adapter weight including wire 582 g
Materials: plastic + polycarbonate
Price: 90 rubles (the price of the model on the review is 000 rubles)
Positioning from Lenovo
Lenovo was asked to convey the intended positioning of the laptop as accurately as possible. And in this case, I agree, because otherwise the laptop runs the risk of being misunderstood or lost.
In short, the Lenovo IdeaPad Creator 5i is a laptop for content creators who are not yet professional. Lenovo says its target audience is freelancers, those for whom design is a hobby, as well as beginners who want to try their hand at this, but are not ready to spend a lot of money right away.
The reason why a buyer should want the IdeaPad Creator 5i is described in Lenovo as follows: the laptop has a powerful processor and video card and at the same time there is a screen (brightness 500 nits, 100% Adobe RGB, 144 Hz, ΔE <2), which is usually installed in professional laptops for designers whose price starts from 150 thousand and above.
Well, if high-precision parameters are not important to you, then it is better to look at other laptops.
Accordingly, Lenovo identifies the following as the main selling points:
High-end display (500 nits brightness, 100% Adobe RGB, 144Hz, ΔE <2)
Powerful 10th Gen Intel® Core ™ i7-10750H processor
GeForce GTX 1650 Ti Video Card
Webcam with shutter, Dolby Audio and optional Wi-Fi 6
Full size keyboard with number pad taken from ThinkPad line
X-Rite Color Assistant is an application for working with screen color profiles.
In general, about the positioning of Lenovo laptops
Initially, the positioning of Lenovo laptops rested on two pillars. ThinkPads, as the legacy of IBM, have been the most advanced and reliable laptops for a variety of businesses (from managers and engineers to architects – each profession has its own ThinkPad). The second whale is the IdeaPad, home notebooks for multimedia and entertainment. If you ask what the difference is in terms of reliability, the ThinkPad will be able to work in the pouring rain if necessary, and the IdeaPad will take this offer as a flat joke. Subsequently, there was another ThinkBook – an intermediate product between the ThinkPad and IdeaPad. Positioned as a laptop for small businesses. Not as advanced as the ThinkPad, but significantly more resilient than the IdeaPad.
Lenovo also created a separate gaming brand Legion, and made the Yoga brand for experimentation (2-in-1 devices with a touchscreen, stylus support, etc.). Then Lenovo decided that Yoga is not necessarily 2-in-1, but let it be just civilian type laptops, but with a touch of premium. Essentially like IdeaPad, but better materials and design.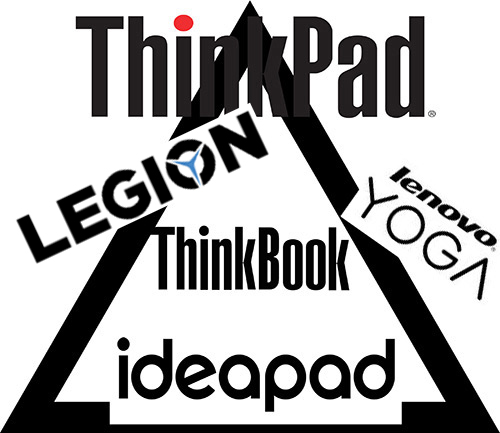 And then, suddenly, the IdeaPad Creator 5i appears, designed for freelancers and those for whom design is a hobby. Basically, it's a simpler version of the Lenovo Yoga 7 Creator. Similar hardware, but there is a thin metal case, operating time "up to 13 hours" and a price of 120 thousand rubles, and here is a practical plastic, up to 5 hours from the battery and from 89 rubles.
About the subtleties of translation
The official website describes the laptop as "A gorgeous creation with an amazingly attractive design." Probably, many may think that the statement sounds somehow artificial and pretentious. But literally the literal translation from English is to blame for everything, since in the original the phrase sounds like "Big-time creation in remarkably eye-catching designs". And now this is already a cool slogan that accurately describes the positioning of the Lenovo IdeaPad Creator 5i laptop. The fact is that big-time is difficult to accurately translate separately. As an adjective, this word means the highest point of success, and is usually used in contexts related to Hollywood and show business. And in this vein, a hint is already read that a laptop with an eye to content creation.
Appearance
Right side: USB 3.2 Type-A
Left-hand side: proprietary charging connector, Ethernet (RJ45), HDMI 2.0, USB 3.2 Type-A, USB Type-C (cannot be used for recharging), combo microphone / headphone jack, reset hole, power and charge indicator
dimensions: 359 x 249.6 x 24.9 mm, weight 2.2 kg
The laptop is completely made of plastic and polycarbonate. The lid is more glossy, and the bottom of the laptop is made of rougher plastic. I'll tell you about the main features in pictures, so read the captions to the photos. This will be clearer and more practical.
The lid is quite good at collecting fingerprints
Only when analyzing the photographs did I notice that, as always, they had sent an engineering sample. There is no central screw. And you will want to look inside the laptop if you need to replace the RAM, change the SSD or install the HDD. Lenovo has a nice policy that a memory upgrade does not affect the warranty (provided that the failure was not due to the upgrade)
Rubber feet are probably the best option possible. The laptop stands confidently and does not slip
On the sides are speakers of 2 W each
Traditional Lenovo tag, which is duplicated on the surface with the keyboard
Laptop fits perfectly into a backpack
In the slogan, Lenovo talks about eye-catching designs, that is, catchy, attention-grabbing design. I carefully examined this and that, but did not understand what they mean. The only eye-catching feature is the virtual ramps around the edges of the lid
On the back there is the Creator Edition inscription. It is also duplicated on the inner loop. It is worth paying attention to with the sole purpose that Lenovo has many similar laptops, and the high-end screen is announced only for the Creator Edition.
Nothing remarkable from the end
An excellent set of ports on the right side. Ethernet to Type-C. For charging, a proprietary connector is used, since you need a 135 W adapter, and Type-C only up to 100 W inclusive. By the way, Type-C cannot be used for charging
Lone USB 3.2 Type-A on the left side. Surprisingly, there is no SD card slot. Let's write in cons
Maximum lid opening level
The design of the laptop is purely utilitarian. We chose good plastic. I carried my laptop in my backpack for a couple of weeks. There are no traces and scuffs left. For my taste, the laptop cannot be called a handsome man and it will not work here with enthusiasm. But the look of the Lenovo IdeaPad Creator 5i is pleasing to the eye, and the materials are tactilely pleasing. As a minus, I can only note the absence of a memory card slot.
Screen and webcam
The laptop has a 15.6-inch screen. This is an IPS LCD with a resolution of 1920 by 1080 pixels, a refresh rate of 144 Hz, a declared brightness of 500 nits and a color gamut of 100% Adobe RGB. Of course, the screen is matte, anti-reflective. A pleasant fact is that when the brightness is lowered, the screen does not flicker.
The laptop has a maximum brightness of 500 nits. I measured 480 nits. I scoured the Internet, most of my colleagues have better data, up to 516 nits.
Included with the laptop is the X-Rite Color Assistant application, in which you can set color profiles.
Lenovo promises 100% Adobe sRGB. Unfortunately, I don't have this triangle in my test program, but the screenshot shows that the color gamut exceeds the standard sRGB. And superior to DCI-P3. So yes, Lenovo is not cheating, but as you can see, the screen will need to be calibrated and create your own profile. Unfortunately, I do not have professional software and profiles for assessing the accuracy of Delta E, so the statement Delta E <2 will remain on Lenovo's conscience.
Outperforms standard sRGB
Outperforms DCI-P3
Overall, the screen is a pleasant experience. High brightness margin, good color gamut. Of course, if you are choosing a laptop for work, you should definitely look at it in person, and not take a pig in a poke.
720p laptop webcam. Typically mediocre. I noticed that in Windows, the HDR option appeared in webcams. Quite frankly, it looks like a mockery. The camera has a shutter and a diode that lights up when the camera is turned on. The quality of the footage is such that you can directly on Instagram. Why Dell or HP have poor quality webcams, I understand. No experience. But Lenovo has Motorola. Is it really impossible to transfer some technologies from there to laptops, as Samsung and Apple do? Apparently, one of the major players (HP, Dell, ASUS, ACER) should make a breakthrough in this business, and then the rest will catch up. In the meantime, it all looks like a cartel conspiracy that once all major manufacturers decided to save on webcams.
Keyboard and Touchpad
It's nice when the laptop has a full-size keyboard with a number pad. This immediately sets you up for a working mood. In promotional material, Lenovo says the keyboard is like the ThinkPad. And this is more likely than not so. If we talk about good deep key travel, then yes, very similar to the ThinkPad. But as if the materials of the buttons on the ThinkPad are tactilely nicer. Although, of course, this is all nit-picking. The keyboard is great, deep travel, excellent springiness. You can print large texts without getting tired. The buttons are made of black matte slightly rough plastic.
Notice the awesome arrow keys
Excellent key travel. But, unlike the ThinkPad, I suspect that it's better not to spill anything on such a keyboard.
The keyboard has two levels of backlighting: barely noticeable and bright (just in the photo)
The touchpad of the laptop is plastic, it supports gestures. The dimensions are standard, 10.5 by 7 cm. Not as a nit-picking, but, in my opinion, could make a laptop stand out if they made a non-standard large touchpad.
The touchpad is pressed through at the bottom, imitating the right and left mouse buttons
For games, of course, it's better to use a mouse
Performance
The laptop has a pretty nice filling:
Processor: 10th Gen Intel processors – Core i7-10750H, 2.2 GHz, 6 cores, 12 threads
Graphics: Integrated Intel (R) UHD Graphics (1 GB), and also look out for a discrete card from Nvidia – GeForce GTX 1650 Ti (4 GB GDDR 6) (not just 1650, but 1650 Ti)
RAM: two memory slots, 16 GB in the laptop, but no one forbids you to upgrade
Drive: 512 GB SSD PCIe NVMe 3.0 × 4
I suggest starting with the upgrade, as this is the most interesting. First, Lenovo says that the upgrade does not affect the warranty, provided that it does not affect performance and the failure was not due to it. Accordingly, the user can easily change memory and drives. Drives are another story. The laptop comes with a 512GB SSD, but it also has additional M.2 PCIe x4 and 2.5 SATA connectors. However, they are located in such a way that the user can choose something. Thus, there will be either SSD + SSD or SSD + HDD.
Watch the video below on how to properly disassemble a laptop.
The laptop has a good SSD from SK Hynix. It is inferior to solutions from Samsung and the drive installed on the Yoga 7 Creator machine, which, in fact, is a more premium version of this laptop. You can follow the link and see that the SSD has confidently 3200 MB / s coming out there. But working with small blocks (namely, they play the most important role for quickly launching applications) at the same level.
The laptop's cooling system can also be positively noted, which helps it to work stably even under high load for a long time. Laptop stress test went well. I liked that in the end, in stress tests, the CPU temperature did not exceed 95 degrees, and the GPU was always stable below 70 degrees. The noise level is around 50 dB. The sound of the propeller is heard, but the laptop is not going to fly away. In short, the average noise level.
The GeForce GTX 1650 Ti is perfect for a Full HD display. Obviously, it is primarily intended for content creation. This is a great starter card for, for example, 4K video editing and 3D modeling.
By the way, the card is also quite suitable for games. For example, on medium graphics settings in Assassin's Creed Valhalla, the card knocks out 46 fps. And at high – 31 fps. However, if you choose ultra settings, then only 14 fps. You can also play Watch Dogs Legion at 30 fps. In Assassin's Creed Odyssey, it is 26 fps at ultra and 40 fps at high settings. As you might have guessed, the card is well suited for Full HD gaming at high settings. But I think you also understand that if the game is in the foreground, then there are other, more pragmatic decisions. Although, thanks to the gorgeous screen, playing on the Lenovo IdeaPad Creator 5i is very good.
Battery life
The laptop relies on a 135 W adapter, which together with the wire weighs 582 g. A typical brick, the weight of which should be added to the weight of the laptop if you are going to take your laptop with you on adventures.
As usual, I will praise the proprietary Lenovo Vantage application. Don't neglect it. You can turn on fast charging in it, and then the 45 W * h battery will be charged by 80% in 1 hour, or you can turn on the saving mode. In this mode, the charge level will not rise above 60%. This will extend battery life if the laptop is planned to be powered for a long time.
It's nice that all the settings are at hand on the taskbar. There you can also turn on the keyboard backlight, additionally block the webcam, choose how the function keys will work
The stated operating time is up to 5 hours. Well, what did you want from a 45 Wh battery? If you want a long time of work, then you should look towards the older brother – Lenovo Yoga 7 Creator. You can squeeze out 10 hours there.
And Lenovo IdeaPad Creator 5i under maximum load will live a little over an hour. In web browser mode, when the page completely reloads every 20 seconds, you get 4.5 hours at an average screen brightness. Keep in mind that a laptop has a maximum brightness of 500 nits, which is significantly higher than the average 300 nits of laptops. At maximum brightness, a laptop in the same test will last a little less than 4 hours.
Conclusion
Lenovo IdeaPad Creator 5i claims to be a laptop for aspiring designers and content makers. The main features of the laptop are a powerful filling plus an advanced screen, about which the manufacturer says that this is a screen from a laptop for 150 thousand rubles. And if we evaluate the Lenovo IdeaPad Creator 5i, then it has its own niche, because I could not find competitors in positioning for it at a price of less than 100 thousand rubles. However, you can always look at the older model (from 120 thousand rubles).
Write comments. I believe that not only me, but also those who are looking for a laptop with an accurate screen for work will be grateful for the competition. Of course, you can also offer options with a desktop and a good monitor, but you understand the difference, right? A desktop cannot be attributed to a client, unlike a laptop.
If you just went to the light, and a laptop is needed for happiness and games, then there are plenty of competitors with more advanced graphics. For example, ASUS ROG Zephyrus G GA502IU-HN098T for 98 thousand with 1660 Ti graphics.
You can also look at the HP Pavilion Gaming, which has an RTX 2060 Max-Q for 80 thousand rubles. We did not have this particular model on the review yet, but there is another one.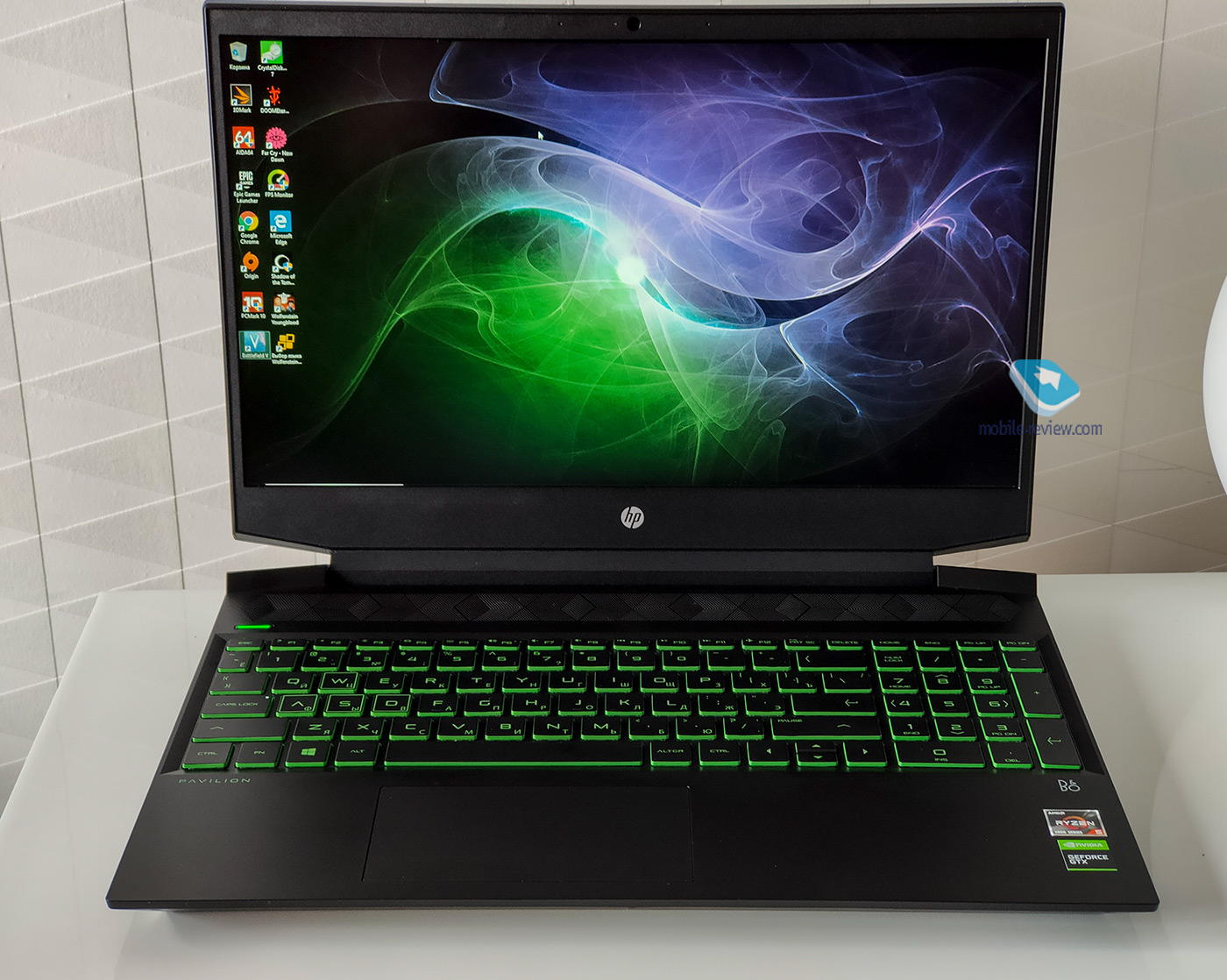 Back to content >>>
Share: 





we are in social networks:
Anything to add ?! Write … eldar@mobile-review.com