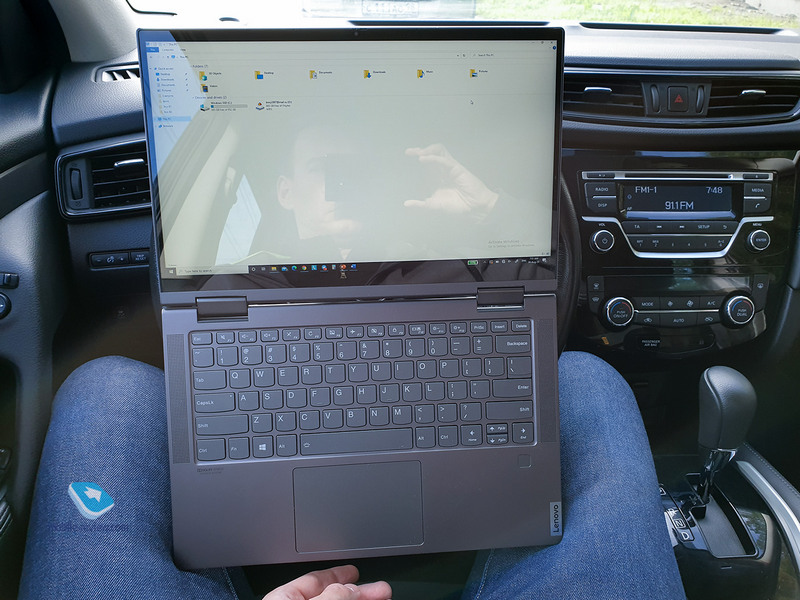 Content
Positioning
TECH SPECS
Appearance
Screen and multimedia
Performance
Keyboard, touchpad, fingerprint reader
Battery life
Impressions and competitors
Positioning
One of the latest generation ultrabooks from Lenovo. The main advantages, according to the manufacturer:
Dimensions and light weight
State-of-the-art hardware with 10th Gen Intel processor
Long battery life
2-in-1 format with touchscreen with stylus support
Speaking of Lenovo, one cannot fail to mention that the company has become the leader in the laptop market in terms of market share. And ultrabooks are one of the branded categories for Lenovo, where the company, as they say, got its hands on, churning out various variations.
TECH SPECS
Processor: Intel Core i7-10510U (1.80GHz, up to 4.90GHz Turbo Boost, 4 cores, 8MB
RAM: 16GB DDR4 2666MHz
Storage: up to 1 TB PCIe SSD (2 TB on test version)
Screen: 14 inches, resolution FHD (1920 x 1080 pixels), IPS, touch, glossy antiglare, brightness 300 nits
Graphics: Intel UHD Graphics
Sound: 2 speakers of 2W each on the sides of the Dolby Atmos keyboard, high-sensitivity microphones
Battery: 51 W * h, 65 W power adapter, claimed battery life up to 13 hours, charging via Type-C
Camera: 720p, security shutter
Communication: Intel® 9560 802.11AC (2×2) & Bluetooth® 5.0
Keyboard: full-size, backlit
Touchpad: One-piece touchpad, supports gestures
Ports:

USB 3.1 Type-A
2 USB Type-C Gen 1 (power delivery, DisplayPort)
combo 3.5 mm jack

Material: aluminum
Dimensions: 321.8 x 214.6 x 14.9 – 16.9 mm, weight 1.4 kg
Price: from 84 rubles, the version, as on the test 000 rubles
Appearance
Left-hand side: 2 USB Type-C Gen 1 (power delivery, DisplayPort), 3.5 mm combo jack
Right side: power button, classic USB 3.1 Type-A
Inner surface: fingerprint scanner under the keyboard
Yoga lettering pressed into body
When folded, the laptop tactilely feels like two pieces of metal interlocked
2 USB Type-C Gen 1 (power delivery, DisplayPort), 3.5 mm combo jack
Power button, classic USB 3.1 Type-A
The connector can supply power when the laptop is turned off. This can be disabled in the Lenovo branded app
On the bottom surface there are two rubberized strips-legs
Successful design from the rear
Custom screws, but no reason to look inside the laptop
Laptop hinges are designed to open 360 degrees
There is a minimum of branding in the design. On the outer cover there is an inscription Yoga, and on the inner surface (where the keyboard is) there is a Lenovo label
Outwardly, this is a typical business laptop that will not be conspicuous and attract unnecessary attention.
Considering the price tag of the device from 84 thousand rubles, as well as the brand "Yoga", it is obvious that this is a premium laptop with attention to detail. Accordingly, there can be no complaints about the assembly. The laptop is made of metal. When folded, it tactilely feels like two interlocked pieces of metal.
There is a minimum of branding in the design. On the outer cover there is an inscription Yoga, and on the inner surface (where the keyboard is) there is a "tag" Lenovo.
The hinges of the laptop are made in such a way that it opens 360 degrees and can be used as a tablet. The weight of 1.4 kg and the touch screen make it easy to do.
The ability to open the laptop 180 degrees is often very useful. In this case, you lean the laptop on the steering wheel and it is quite convenient to answer letters
Outwardly, this is a typical business laptop that will not be conspicuous and attract unnecessary attention. Perhaps the only drawback of the design is that the laptop cannot be opened with one hand. On the other hand, this is done because this is a 2-in-1 device and the loops cannot be walked around.
Screen and multimedia
The laptop has a 14-inch screen with rather thin bezels for 2020. This is an excellent quality IPS panel that has all the properties of an IPS panel: high viewing angles and color accuracy. The color gamut is almost 100% sRGB.
The screen is glossy, but equipped with an anti-reflective coating. Despite the fact that the declared brightness is 300 nits, the laptop measured a "fair" 330 nits. But there is no need to wait for miracles. When working next to a window, if there is a sun there, the screen glares. This does not interfere with business, but, of course, it is unpleasant.
A little glare, but it does not interfere with work
Touch screen. If you think that it is not needed, then you are mistaken. You will use it regularly. It is very nice and convenient. I had an older model of this series on the test. There the stylus was built into the body, but here the stylus is not included at all. This is a minus. I wonder why they decided to refuse. The small format of the laptop allows it to be folded and used vertically to read documents.
A slightly unusual, but no less correct solution is to place the speakers on the inner panel on the sides of the keyboard. In my opinion, this position is optimal and improves the sound. Interestingly, there is no Harman Kardon or some other "sound" inscription here. The only message is that the sound is Dolby Atmos certified. I liked the sound. It is balanced for my taste, great for watching movies. Of course, there is no bass in it, and the maximum volume is 82 dB, that is, the volume is the same as that of an average smartphone when listening to music.
Above the monitor is a webcam with a protective shutter. I really like this elegant solution from Lenovo. But it is important to remember that the shutter just covers the camera, but does not block the sound. The quality of the webcam wanted to write that is typical. But recently at Zoom and Skype conferences I used this laptop and noticed that the quality of my picture is slightly better than that of most others, with the exception of those who used phones. "So this is it, – I thought to myself, – it turns out there are also varieties." In any case, the weather does not.
Performance
Unfortunately, there is not much to say about performance. The laptop uses a 10th generation Intel processor – Intel Core i7-10510U, but this is a version with not Intel Iris Plus graphics, but simply Intel UHD. Thus, the laptop is good at calculations and other office affairs, it can be used to process photos in Photoshop. But this is not Iris Plus, which allows you to run AAA games on minimal settings. However, you can, of course, play "tanks". At the "ultra" settings, there is not enough smoothness, but at the "medium" settings it flies. Well, you can not count on something more serious. In The Witcher 3, unfortunately, I couldn't get more than 15 fps at any settings and resolutions.
Of some features of the filling, it can be noted that Lenovo was not greedy and in my sample was a terabyte SSD from Samsung. I immediately realized this, as I ran the speed test. Something, but on the SSD market there is no better memory than Samsung. They have the fastest discs, surpassing competitors by at least 200-400 Mbps, which is during, which is for recording. Usually the manufacturer always installs different drive models in the same laptop. Accordingly, if possible, then try to check that there are Samsung or Toshiba (they also added quite well recently). Believe me, super-fast SSDs work wonders and change the perception of the device. All programs and the operating system are loaded in half a second.
Speaking about performance, it should be noted that the laptop practically does not get warm during office affairs. While conducting synthetic tests, that is, making me work to the maximum, I noticed the following. The wrist areas remain cold. The upper part of the keyboard becomes noticeably warm, but on the back side, next to the ventilation grill, the laptop heats up significantly, which can even be called "hot". My not the most accurate measurements showed a temperature of 44 degrees on the back surface.
Accordingly, the conclusion is obvious. Do not place the laptop on a cushion under maximum load and cover the exhaust vents.
I can answer positively that even under maximum load the laptop remains practically silent. The noise does not exceed 37 dB. It is usually believed that a person begins to respond to sound from 40 dB.
All performance tests show a high headroom for processing all types of data, except for graphics. That is, the laptop is suitable for office tasks, simple photo processing in Photoshop, and not suitable for games or video editing.
Only an SSD disk can be upgraded, the RAM can be changed to work. These are the realities of ultrabooks.
Keyboard, touchpad, fingerprint reader
In terms of typing, the keyboard is great. Excellent key travel, very pleasant slight rustle when typing. Correct key spacing to allow typing without typos. I typed many articles on this laptop, and was satisfied.
A few points:
The function keys can be selected in Lenovo branded software. It's better to pin it to the Quick Access Toolbar. So when working in office applications, I love when F-keys are used in combinations, in everyday activities, on the contrary, with their help it is easier to adjust the sound volume and screen brightness.
The up and down arrow keys are paired and also have Home / End, PgUp / PgDn placed on them. I don't like that.
But the PrintScreen, Insert and Delete buttons are separate.
The keyboard has two levels of milky white backlighting
The touchpad has a standard size of 10.5 by 7 cm. It perfectly supports gestures, its lower part is pressed through, imitating mouse clicks.
There is a fingerprint scanner under the keyboard. Excellent precision, fast work. Even wet hands were well recognized. I recommend using it. This is more convenient than entering a password.
Battery life
The laptop can be charged via the USB Type-C connector, there are PowerDelivery functions. Unfortunately, I don't have any of the newfangled fast chargers for high power smartphones. But charging from realme at 30W kind of charges the laptop, but it does it very slowly and only when it is off. With the development of mobile chargers in the future, you will not have to carry around the classic 65W charging adapter.
In promotional materials, the opening hours are stated at 13:50. Quite an achievable indicator. But with my daily workload, including office applications, Internet and brightness at 9.5%, the laptop was quite able to hold out for XNUMX hours.
Under maximum load, as when performing synthetic tests, the laptop can last 2 hours + another 5 minutes.
If you leave your laptop in sleep mode, it will gradually drain. My measurement showed that from midnight to 10 am the laptop was discharged by 7%. Accordingly, the discharge per day will be in the region of 15-16%.
In book reading mode, the laptop can easily stretch for 13 hours
Impressions and competitors
In July-August, I had to wander a lot between St. Petersburg and Moscow, and work anywhere, but not at home. All this time I have been using the Lenovo Yoga C740-14IML with great pleasure. For this reason, I can safely recommend it for purchase. It is a reliable, durable laptop with excellent battery life. The aluminum case allows you not to be afraid of scratches and put your laptop in a bag without a cover. The cons, perhaps, is the lack of HDMI or a memory card slot. On the one hand, the inability to change the RAM is a minus, on the other, these are the realities of ultrabooks.
Along the way, I note that if you buy an ultrabook today, it is desirable that it be 2-in-1, that is, with a touch screen and be able to unfold 360 degrees. In the car, train, plane, at home on the couch and in many other scenarios, you will often remember your laptop with a kind word if it can spin. It is optimal if the kit also includes a stylus. Mostly manufacturers attach / sell an external stylus. The older model Lenovo Yoga C940 does just that.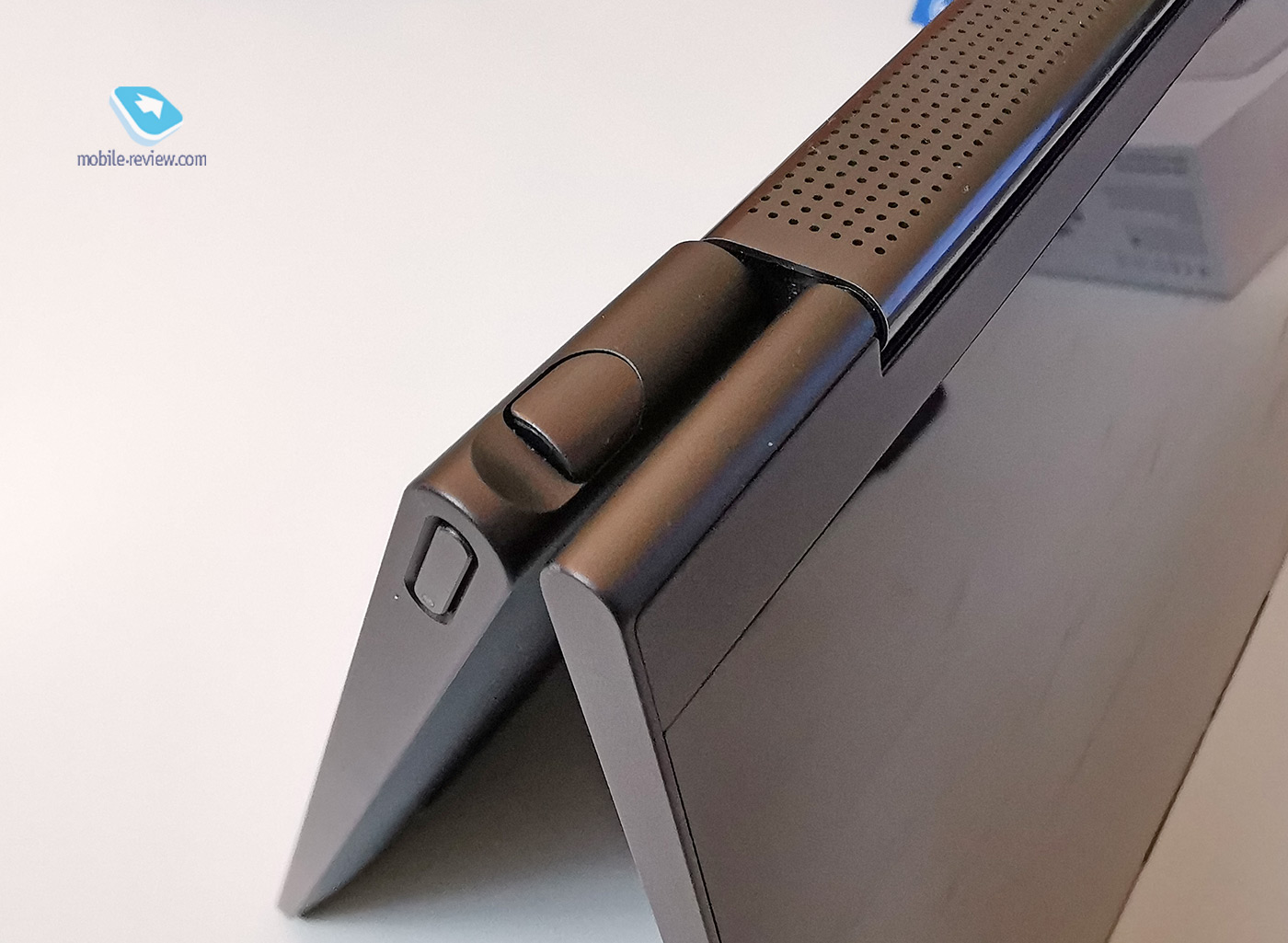 Ultrabooks are the most common category on the market at the moment, so Lenovo's competitors are the wagon and the small cart. I recommend paying attention to ASUS. These guys also got their hands on Ultrabooks. ASUS ZenBook 13 or 14 are excellent samples. They do not have a touchscreen, but it is matte. And there are also options with Intel Iris Plus graphics.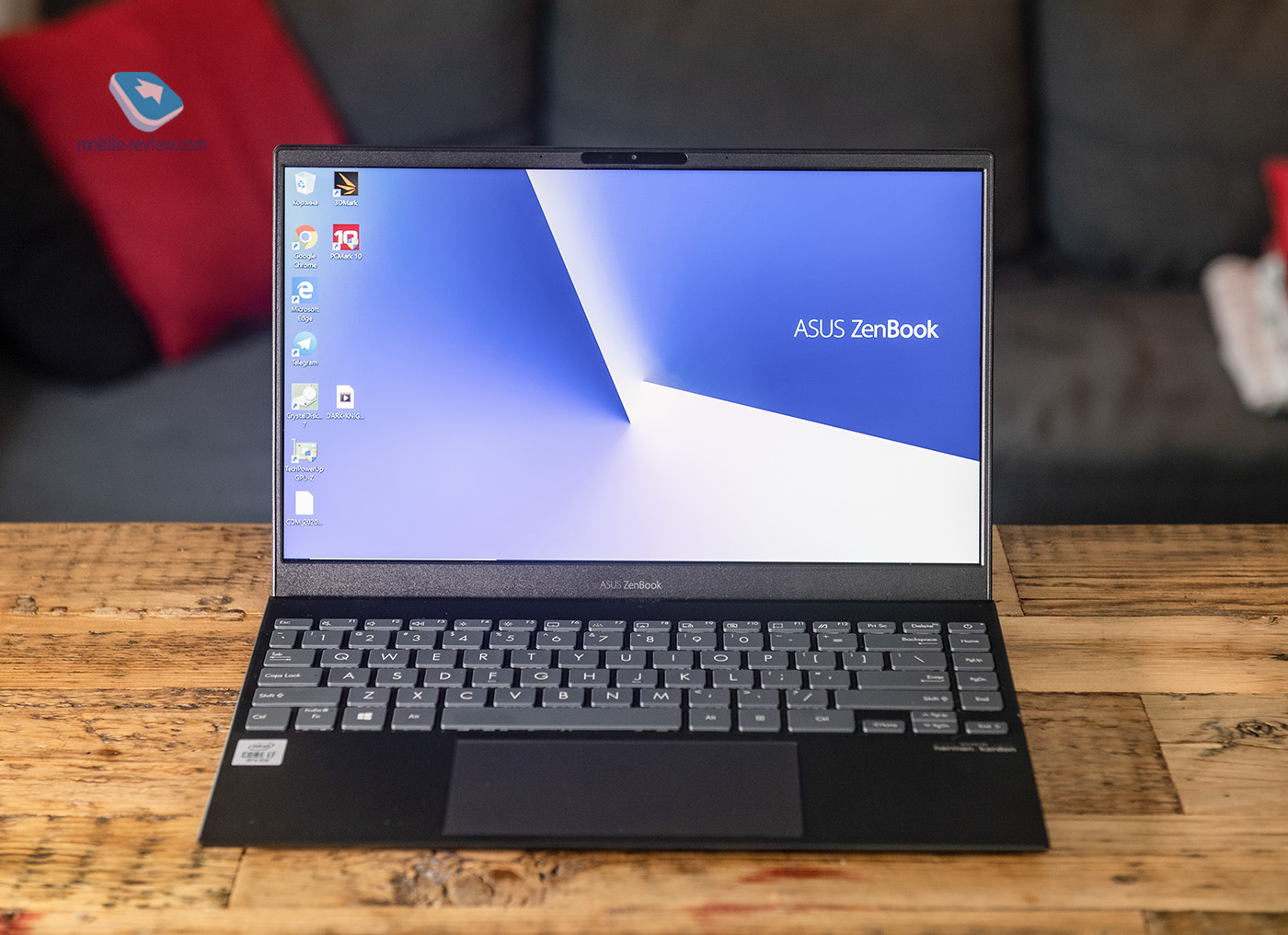 You can't discount the XPS from Dell either. Fine, but 13-inch models, similar in characteristics. There are no classic USB Type-A, but there is a slot for microSD. And the brightness of the screens is claimed to be up to 500 nits.
Back to content >>>
Share: 





we are in social networks:
Anything to add ?! Write … eldar@mobile-review.com