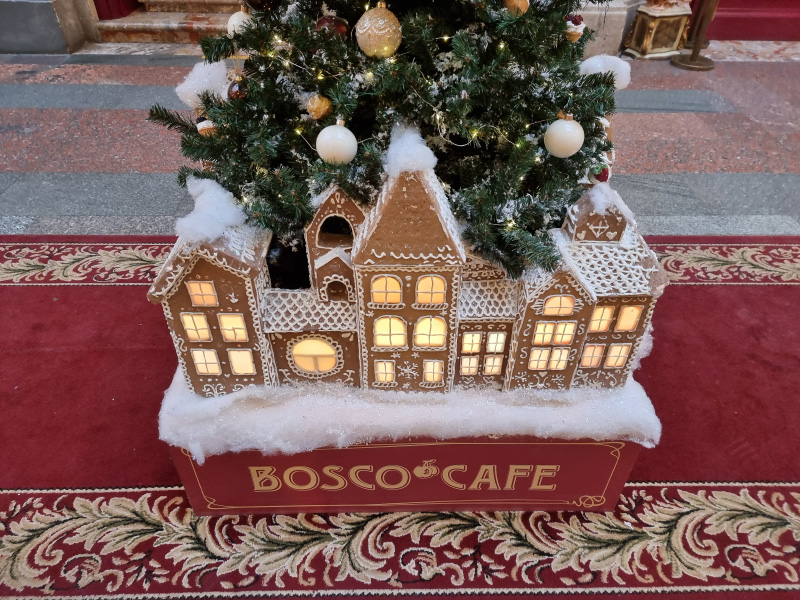 Hey.
We have a traditional blind comparison of shots, they were taken at the same time, in the same places. The files have removed EXIF ​​information, but you can compare pictures and just choose the one that you like best on your computer screen. For convenience, the images are glued together, but you can also view individual photos. I think this will be the easiest. To remove various guesses, we do not say which devices are hidden in this comparison, this riddle will be revealed in the material after your vote. Let's start!
Mulled wine in a restaurant
An ordinary restaurant, a semi-dark room.
Park "Zaryadye"
Symbol of 2021, luminous sign.
Christmas trees in GUM
Indoor shooting, Christmas trees and paths.
Christmas tree with gingerbread house
We look at the Christmas tree.
Legends of antiquity, chambers with pictures
Snow, simple lighting and color drawing.
Day, haze and glowing constructions
The Bolshoi Theater has glowing balls and more.
Stoleshnikov lane in the afternoon
The lamps are shining, but the same darkness is around.
Stoleshnikov, courtyards
We look at the variety of flowers in the courtyards and the person who removes the roof.
Flowerpot on Pushkin Square
The stone froze a little and covered with frost.
Restaurant on Patrick
Come in, if anything, I wonder how much will fit in the field of the frame in each of the devices.
Boulevard, glowing tunnel
Old fun on the boulevards, glowing tunnels.
Patriarch's Ponds, path
Just a winter path, nice and soft light.
Monument on Patrick
Winter monument, it's cold, pay attention to the houses in the background.
The pond is frozen
People walk on ice.
Wall of a house made of bricks
We look at the distortions, whether they are.
Icicles on the front door
It is interesting to see how each apparatus worked the ice on the wall.
Portrait mode
Girl wearing a hat, smiling.
A cup of coffee
Warm coffee on a winter day, which shot is better?
Graffiti in the evening
Faces on the garage wall, "night mode" was automatically activated everywhere.
Circus on Vernadsky
Lots of glowing signs, where is better?
The tree is glowing
Which of the trees turned out better and more interesting?
Peacock feathers"
LEDs and how devices remove them.
Whole peacocks
Peacock path
Reflection in a puddle of a luminous structure
Thank you for taking part in the blind test. The results will be processed next week, and we will introduce you to them in a separate article.
Related Links
Share: 





we are in social networks:
Anything to add ?! Write … eldar@mobile-review.com