Content
TECH SPECS
Positioning
Equipment
Appearance
Fingerprint scanner
Screen
Battery
Communication capabilities
Memory, chipset, performance
Camera
Impressions and competitors
TECH SPECS
Processor
Qualcomm Snapdragon 730G (8nm), Octa-core (2 × 2.2 GHz Kryo 470 Gold & 6 × 1.8 GHz Kryo 470 Silver), Adreno 618 graphics
Operating system
Android 10
Memory
4 GB / 128 GB, combo microSD slot
Screen
6.81 inches, LTPS IPS LCD, 1080 x 2400 pixels, aspect ratio 20 by 9, dot density 386 ppi, HDR10
Battery
Li-Po 5000 mAh, fast charging 30W
Main camera
64 MP, f / 1.8, 26mm (wide), 1 / 1.73 ″, 0.8μm, PDAF
8 MP, f / 2.2, 118 ° (ultra wide angle), 1 / 4.0 ″, 1.12μm
2 MP, f / 2.2, (macro)
2 MP, f / 2.2, (depth)
Video recording 4K @ 30fps, 1080p @ 30/60 / 120fps, gyro-EIS
Front camera
16 MP, f / 2.0, 29mm
SIM card
2 Nano-SIM
Network and data transmission
GSM 900/1800/1900, 3G, 4G LTE, Wi-Fi 5, Bluetooth 5.0, A2DP, LE, A-GPS, GLONASS, GALILEO, NFC, USB Type-C 2.0
SENSORS
fingerprint scanner (side), accelerometer, gyroscope, brightness, proximity
Other
there is a 3.5 mm jack, there is an FM radio (you need headphones for work), there is an NFC
Materials
front glass, the rest – plastic
dimensions
170 x 78.1 x 9.7 mm, weight 223 g.
Positioning
As you might guess from the name, this is the top model of the 9th G-series. Its purpose is to be better in everything than the models of previous generations and the current line presented in Russia by the G9 Play.
Motorola singles out the following as selling features:
4-module camera system with 64MP main lens
The most advanced moto g for the most important tasks: Qualcomm® Snapdragon ™ 730G chipset, 128 GB storage and 4 GB of RAM.
MicroSD support up to 512GB
5000mAh battery for up to 2 days of use on a single charge
Fast charging 30W included
6.8-inch Max Vision HD + Display with HDR10 Support
NFC availability
Dedicated Google Assistant button
Motorola proprietary gestures and game mode (blocking notifications, auto brightness, etc.)
Equipment
The box contains:
Smartphone
SIM card tray clip
cover
Quick charge 30 W
Type-C to Type-C wire
Documentation
Appearance
Front panel: IPS LCD screen 6.81 inches, earpiece, front camera in the screen, glass
Back panel: 4 cameras, LED flash, plastic
Right side: fingerprint scanner in the power button, volume rocker
Left-hand side: slot for SIM-cards, Google Assistant button
Upper butt: headphone jack, microphone
Bottom end: microphone, USB Type-C, speaker
The front of the smartphone has glass, while the body and frame are made of plastic. The smartphone comes with a transparent case. The cover does not increase the dimensions of the device, and also does not slip in the hands.
Since the case is made of plastic, it is, of course, better to wear it in a case in order to preserve its marketable appearance.
By the way, about the dimensions. The smartphone is large and, one might say, heavy. Weighs 223 grams. It is clear that the screen is 6.81 inches and the battery is 5000 mAh, but competitors with a similar set weigh up to 200 g, but they also cost 7 thousand more.
I like how the smartphone feels in the hand, while it has a good balance (it is most convenient to hold the smartphone in the center), so it is quite possible to operate with one hand. However, I can hold a basketball with one hand.
Of the design features, I will only note the Google Assistant button on the left side. Last week, a review of the Moto G9 Play came out, in which this button was conveniently placed on the right side above the volume rocker. In my opinion, this is a better location, it is more difficult to accidentally hit the button.
Fingerprint scanner
A fingerprint scanner was placed on the right side. In general, a typical arrangement, but unexpectedly Motorola wrote it separately and asked to "pay special attention to the fact that the fingerprint scanner on this device is on the side! From the comments on Citylink you can see that many people like this location of the scanner! " And also, I quote, by double-tapping this scanner (without pressing the power off button, but just lightly touching the scanner 2 times!) You can:
call up a menu with frequently used applications;
a menu of functions inside a specific application (for example, inserting text in a letter, etc.).
Well, what can I say … There are a lot of exclamation marks, as if they did not make a fingerprint scanner on the side, but they plugged the connector into the Type-C coffee machine. By the way, there are no complaints about the scanner itself. One finger can be entered twice into the system. I recommend that you do so.
As for the super functions. They are disabled and hidden by default. You need to either open the proprietary Moto application, or go to "Settings – System – Gestures – Gestures with the power button" and already set up there. By the way, there is also quick access to the camera (the power button must be pressed twice). Two touches will take a while to get used to. They need to be done quickly enough, and by default they provide a menu with quick access to applications. I find it difficult to assess whether it is convenient or not and how often you will use it.
Screen
The smartphone has a large 6.81 inches IPS LCD screen with a resolution of 1080 x 2400 pixels, an aspect ratio of 20 by 9 and a dot density of 386 ppi. Good resolution, high pixel density. A nice highlight is HDR10 support and good color reproduction. Accordingly, the content supporting the function looks more interesting. In general, such a large screen provokes views of Netflix and other serial platforms.
Separately, the screen can be praised for its good brightness. If in manual mode it is 440 nits, then at auto brightness the screen gives out 532 nits. An excellent stock to use your smartphone outdoors. 532 nits is an indicator close to comfortable, according to my feelings, in order to perfectly use the screen on a sunny day, you need from 600 nits. The 500 – 600 nits range is also good. The text, pictures are clearly visible, the screen does not glare, but the dark scenes of the film, of course, will be problematic to consider.
A camera is cut into the corner of the screen. There are no fill settings, but you can choose to open applications in full screen or leave a black strip in the camera area. Otherwise, everything is standard – increase / decrease fonts, dark theme, protection from blue light. A nice little thing is that there is an option "Attentive screen" when the smartphone does not go out while the user is looking at it. Remember how long ago Samsung promoted this feature in ads, it seems, Galaxy Note 3 (?). In the screen settings, there are options for customizing screenshots so that you can draw something on the screenshot, etc.
When the front camera is active, a white ring flickers around it
There is also a notification setting. On the locked screen, you can tap on the notification icon and the extended version will open. This option is most convenient for reading mail or messages in instant messengers.
Summing up, we can say that the smartphone has a good screen with a high margin of brightness, HDR10 support and software chips that will find a place in everyday use.
Battery
The 5000mAh battery is one of the selling factors of the device. In general, the smartphone has all the components to show a good result: a large battery, a modern energy efficient chipset (Snapdragon 730G (8 nm)), an up-to-date version of pure Android and a complete absence of advertising applications.
Comes with 30W fast charging. There is even a big 30 on the charge! But the most interesting thing is that charging with a Type-C connector and a Type-C – Type-C cable included in the kit. Well, actually, really ?! You can buy an iPhone and buy a charger from Motorola and save money! But jokes aside, it's more likely that the time of USB Type-A is almost over. A full charge takes 1 hour and 20 minutes. And in half an hour, you can get a little over 50% of the charge.
By the way, fast chargers from other manufacturers are also suitable for the smartphone. For example, I used to charge my smartphone with a 30W Xiaomi charger.
The smartphone would probably show better battery life if it had an AMOLED rather than an IPS screen. But overall, the results are not bad:
video (maximum brightness in manual mode, airplane mode) – 17.5 hours
video (Netflix Wi-Fi streaming, maximum brightness) – 13.5 hours
web page refresh (air mode, Wi-Fi, maximum brightness in manual mode) – 14 hours
PCMark test – 8 hours 35 minutes
Sonic Force 3D game (Wi-Fi, maximum brightness in manual mode) – 7-8 hours
I used the smartphone as a second device, and it feels like it has a very good battery life. I charged my smartphone every 2 days, putting it on a quick charge in the morning while having breakfast. Not that a minus, but somehow I always missed this point in the reviews. What I love about my Samsung Galaxy Note 9 is that Samsung lets you choose between fast charging and fast charging in the battery settings. Despite all the stories that the battery is a consumable item and that fast charges have less and less impact on battery life, if there is no urgency, then I prefer to use regular charging. And besides Samsung, it seems that no one else allows you to do this, or am I wrong? Write in the comments.
Communication capabilities
Motorola G9 Plus as a smartphone allows you to communicate with this world. You can call! I have no complaints about the quality of speech transmission, the location and volume of the speaker. It is quite comfortable to talk even on a noisy street. There is a second microphone for noise canceling, so your interlocutors, in general, are not bad at all.
The smartphone has NFC. You can go in the subway.
GPS works great too, quick cold start, but look at the picture below. There is just a point on the map, without indicating where the person is looking, that is, Motorola has saved on a sensor called a magnetometer, or, more simply, a compass. When the magnetometer was not in the G9 Play for 10 rubles, I still realized that I needed to save. But in the case of the G990 Plus, this is a jamb. The compass in your phone is useful when, for example, you get off the subway in an unfamiliar area, look at Google Maps and try to figure out which way to go.
Memory, chipset, performance
The smartphone is equipped with Snapdragon 730G (8 nm), 4 GB of RAM and 128 GB of storage, and also has support for microSD up to 512 GB.
Several interesting features.
The smartphone has very fast RAM and built-in memory.
The device practically does not sag under load and does not heat up. Gets barely warm even after an hour of play.
Motorola has a Gametime game mode. You can use it. For example, turn off auto brightness and notifications from mail in games. You can play any game at Motorola, there are no restrictions.
You will have a great gaming experience. After all, the big screen is a topic. Well, the lack of throttling and heating will also come in handy.
A selection of synthetic tests for those who care about it.
Camera
The smartphone has a 16 MP front camera and a system of 4 main cameras:
64 MP, f / 1.8, 26mm (wide), 1 / 1.73 ″, 0.8μm, PDAF
8 MP, f / 2.2, 118 ° (ultra wide angle), 1 / 4.0 ″, 1.12μm
2 MP, f / 2.2, (macro)
2 MP, f / 2.2, (depth)
The camera application is standard on all Motorola devices, including modes such as cinematography or selective color.
Once again, I will compare the G9 Plus and G9 Play. In Play, a 48 MP camera, but there was no option to shoot in full resolution, all images were displayed already compressed (12 MP). The G9 Plus has the option to shoot at all 64 MP. Of course, there is more detail in 64MP frames. I liked the way Motorola shoots. Nice picture, good stabilization, even if you take pictures in motion (or, in my case, swinging on a swing). The Novodevichy Convent is very good. There are domes, churches, bell towers, a view of Moscow City. The sight and general atmosphere makes me want to shout "Ruuus!" and steal from the country's budget … I don't know how it is interconnected, but there is definitely some connection.
Comparison of regular and wide-angle:
A few examples of photography:
Around the monastery, the girl walked a tame goose, with which she could even hug. Highly recommend, nothing is more stress-relieving than strangling a goose in a friendly hug. And also a few more examples of shooting in 64 MP. This mode is more suitable for photographing static subjects.
For example, here is a comparison of a regular frame and 64 MP. It is clear that 64 MP has more detail, but thanks to HDR, the usual picture turned out to be more interesting.
The portrait mode for both the main camera and the front camera works perfectly. The algorithm cuts and blurs the background clearly. First, examples on the main camera.
An example of a selfie camera.
By the way, the selfie camera has beauty mode enabled by default. Disconnect it immediately. Looks like cheap Photoshop from the noughties.
The smartphone has a 2 megapixel macro camera. All in all, 2 MP is pampering. It is better to move the camera a little and take it to the main camera. Look below, the difference is so obvious that I don't even see any point in signing where the macro is, and where is the usual photo module. The smartphone, by the way, itself offers to switch to macro or portrait mode.
The smartphone copes well with complex light. Take a look below at night photos and photos of the sculpture in the Luzhniki Basin. The photo turned out quite well against the light from the windows.
Or take a look at this night photo. When zoomed in, some inscriptions in the background are also readable, a brush carefully left by someone is clearly drawn.
And a few night photos, where the smartphone also showed class.
The camera on the Moto G9 Plus was a pleasant surprise. I expected the worst quality, and the smartphone performed well in various conditions. And even the wide-angle lens did not disappoint.
Impressions and competitors
The impressions from Motorola G9 Plus are generally positive – the screen, camera, performance and battery life are at the same level, there is NFC. I was surprised by the lack of a compass in the maps.
At a price of 17 rubles, you get a bargain. The main competitors for the G990 Plus are Xiaomi and Realme smartphones. The first may offer more interesting characteristics, but there will also be advertising in the shell.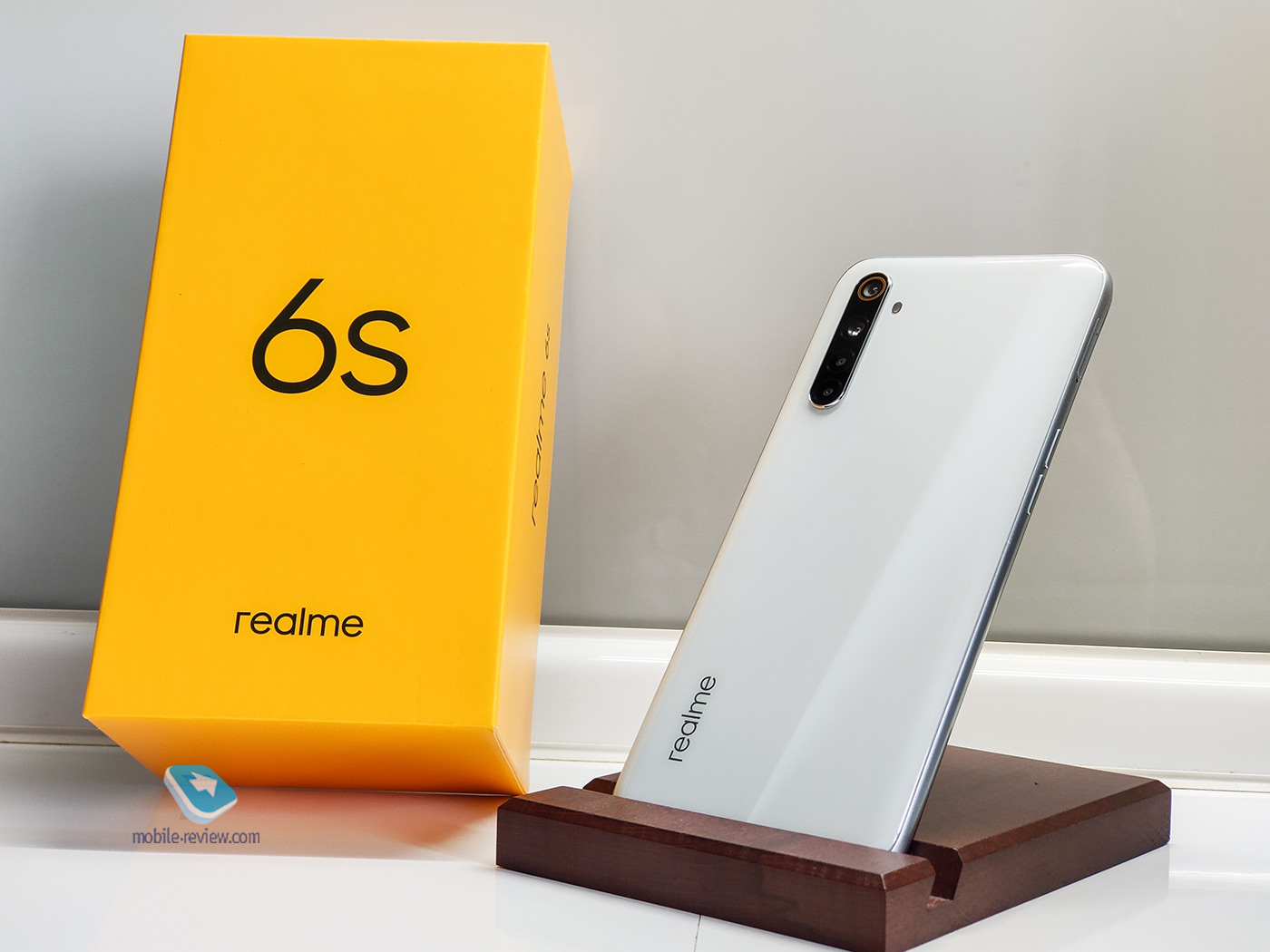 Realme has a clean shell, and as an adversary, you can distinguish realme 6s, which has a worse camera, a smaller screen (but 90 Hz, but less bright, 47-480 nits), a smaller battery 4 300 mAh, but 6 + 128 GB of memory, a chipset The Helio G90T is more powerful but less energy efficient than the Snapdragon 730G.
Back to content >>>
Share: 





we are in social networks:
Anything to add ?! Write … eldar@mobile-review.com