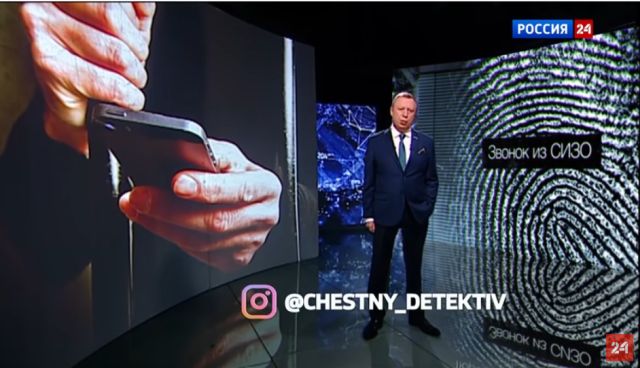 Traditionally, I want to congratulate you and just as traditionally wish that no troubles would darken you these days. During the New Year holidays, people relax and partially lose their vigilance, fraudsters take advantage of this with pleasure, and for them the holidays are a hot, "fruitful" time.
On holidays, sad statistics of loss of money / cards / documents is inevitable, this must be taken for granted and not indulge in hopes that nothing will happen to you. So, just in case, I wish you if you lose something, it is relatively easy to recover. There are no preventive measures that work 100%, but we can do a lot and will require minimal effort and time from you. For example, leaving home to celebrate, leave in your wallet only the minimum amount of money that is comfortable for you at this time. Likewise with bank cards and documents, leave all unnecessary at home, do not tempt fate in vain. It is better not to leave the wallet itself at home, its absence generates thoughts that you have money somewhere with you, you just need to find it. They will start looking and, probably, will find it, do you need it? I know, I know that you are adults and you yourself understand everything, but the festive turmoil does not contribute to concentration and a sober assessment. Stop, pause and eat tweaks, don't be in a hurry for a fire.
By the way, about the fires. At New Year's festivities, this is the second most popular entertainment, the first is drinking alcohol. The combination of fireworks + alcohol with an overabundance of both gives out such an explosive (in the literal sense of the word) mixture that it becomes no time for jokes. Reception of alcohol does not contribute to the correct setting of the slope of the guides, and the fireworks flies anywhere but into the sky. I read that a "correctly" launched firecracker breaks a double glass unit, I willingly believe and do not want to check it on myself. I don't advise you either. Yes, I almost forgot: surprisingly, many manage to launch fireworks right at home near the festive table, this is a really killer thing. But they are launching it! Laziness or already very difficult to reach the yard of the house is a good reason to burn down the apartment. But such a holiday will be remembered for a long time by everyone in the house. Except for those who suffocate from the smoke and do not have time to jump out, but this is already a small cost of a big holiday.
So if you do not want such a "holiday" for yourself, then follow the wise advice above and better compete in burning bills of different denominations. This is an order of magnitude safer, and the emotions from the process are not much less. If you don't give a damn about yourself and those around you, then at least take pity on the dogs. It's horror how many of them run around the city with bulging eyes and dragging leashes after each New Year. New Year's fireworks are so frightening and disorienting for dogs that they pull the leash out of their hands with frantic energy and can wake up in an unfamiliar place after only a few kilometers. And where then to look for the beast? "Will return home in its own footsteps" is a myth that rarely works in a big city. If the dog is large, then a token with a phone number will not always save you, go and understand what someone else's dog has in mind. Better not to get involved and not come close. So trying to combine watching fireworks with walking the dog is a bad, very bad idea, experienced dog breeders. It's good when there is a forest park nearby, and even then I would not risk it. The best place to walk the dog on such days is under the owner's sofa, and to take the dog outside for a short time and strictly for physiological needs.
Returning to the topic of holiday losses. As far as I remember, a passport is restored from documents the quickest and easiest way, paradoxical as it may seem. In large MFCs, there is usually a separate, securely locked room, something like the microfilia of the passport office. Take your passport with you, even if it is expired, this immediately removes all questions of your identification. You will be fined, do not hesitate. It is not advised to insist that your passport has been stolen. Even if it was really stolen, and not you yourself lost it in the process of marking, then there will be a lot of additional hassle and scribbling, and not only for you, you will provide yourself with the warm sympathy of the passport office, and the result will be the same. I strongly doubt that you will be able to even evade the fine, so IMHO's advice is reasonable, even if it seems offensive and unfair to you.
And further. I am afraid that in these times it is better not to wait for a kind uncle who finds a passport, according to his data, will find you and offer you to buy it out for a small reward, or even for a symbolic "bubble". It is better not to wait for miracles, but to declare the loss of your passport immediately, otherwise you can inadvertently wait for a loan issued for this passport instead of a good uncle. And so, if you have your application and a fixed date of appeal, maybe everything will go without excessive losses.
About scammers
Let's return to the main theme of the New Year and the possible consequences of its celebration. I advise you to read the boring, but informative article on the website of the Association of Banks here, quotes from the introductory part:
"On December 11, a meeting of the Council of the Association of Russian Banks was held, at which issues of combating fraud, increasing information security, improving anti-money laundering legislation (AML / CFT), taking into account the development of remote technologies, were discussed.

… Chairman of the Council of the Association of Banks of Russia, Head of the State Duma Committee on the Financial Market Anatoly Aksakov noted that the introduction of new technologies is proceeding at a rapid pace, while many organizations are not ready to fully ensure cybersecurity. According to international experts, 77% of organizations in the world are not ready for any kind of cyberattack, even simple ones.

In Russia, the situation is somewhat better, especially among financial institutions. According to the cybersecurity company Bi.Zone, the Russian financial sector is rated at 3 points out of 5, that is, the state of affairs in this sector is satisfactory. At the same time, the financial sector is the center of attraction for criminals, attacks are ongoing, and 93% of crimes are associated with phishing and social engineering, added Anatoly Aksakov. "
Note that 93% of financial crimes are related to phishing and social engineering. This is a lot, and you and I need not only to keep an eye on our own pockets, but also to constantly remind elderly relatives of the danger of letting ourselves be talked about and informing someone who knows the information from our card. In the end, show your relatives an entertaining film, including about what the "contact centers of banks" look like in prison cells, the film is on YouTube here. Almost a full-length film for 50 minutes, but not boring, quite watchable and soundly made, and I do not consider these 50 minutes in vain to be erased from life.
You can read more large and detailed material on the TJ website here. For those who prefer quiet reading and dislike hectic vidos – I recommend it with pleasure. Most of you are unlikely to find much new for yourself in that text, but during the holidays it is harmless to remember the already forgotten "old". Again, TJ arranged everything neatly on the shelves to facilitate the assimilation of the material, and did not dump a heap of little-related advice on the heads of those who read, as is often the case.
Probably enough for today, I've already intimidated you enough. Hopefully (smiley). Once again, all with the upcoming holiday, be healthy, well-fed and prosperous in the new year.
PS About the mysterious "ChKMP"
In the process of paging through the MTS website, I came across a mysterious set of letters "CHKMP". Asked, answered, thank you! Probably, it all worked exactly as MTS conceived.
So I not only slowed down on the page of the site with a mysterious word and climbed to find out, but myself, as you can see, wrote about it, and you read it. So with this, their "CHKMP" marketers worked on five points. The incomprehensible does not always harm, it also happens the other way around: a little intrigue launches the reader's curiosity in the right direction.
Related Links
Share: 





we are in social networks:
Anything to add ?! Write … eldar@mobile-review.com