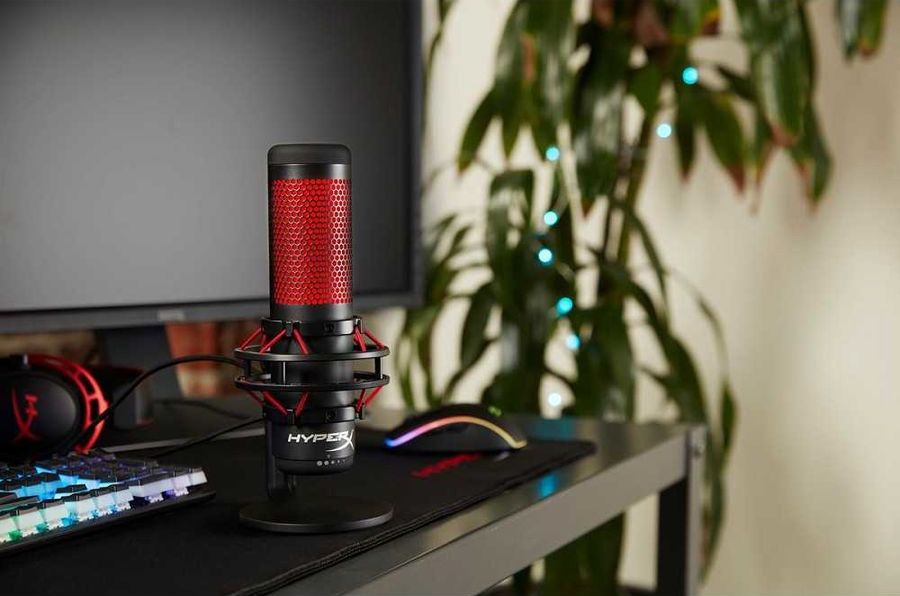 You know, it often happens that you want to add a thing to some New Year's collection, but it literally knocks out of it by a couple of thousand. And you think: "Okay, I'll add it to the next one." And in the next one there are already a bunch of other devices, and I don't want to forget about them either, and then again something does not fit, in general, it turns into a vicious circle. Therefore, I am very glad that this year our latest collection is limited by the price not from the top, but from the bottom, and all those things that did not fit into the last two collections, I can mention today. This is especially true for smartphones. I was surprised, but there are practically no really worthy models in the segment under 12 thousand, they are all a little more expensive, so they will definitely be mentioned in today's guide.
Content
Xiaomi Mi 10T Pro
Samsung Galaxy A51
Little X3 NFC
Apple iPhone 12 mini
Huawei P30 Pro
Xiaomi Mi Robot Vacuum-Mop Robot Vacuum Cleaner
Yandex.Station Max
Amazfit GTR 2
Nintendo Switch
BQ 42S01B TV
Apple iPad 2020
HyperX Quadcast Microphone
HAIER A1400EM Notebook
Samsung Galaxy Z Fold2
LG OLED55B9P
Apple AirPods Pro
Sony WH-1000XM4 noise isolating headphones
Conclusion
Illustration: Svetlana Leonova
Xiaomi Mi 10T Pro
Any good thing needs a reason to buy. The reason can be negative (the last gadget broke) or positive (timed to some kind of holiday). New Year is a great reason to give yourself a smartphone, and here, on the one hand, you want to please yourself with a sophisticated flagship, and on the other, not to pay 80-100 thousand rubles for it. However, it turns out that you can get a cool smartphone even cheaper than 50 rubles. Don't take my word for it? Well, let's make an argument.
In my opinion, the coolness of a smartphone is determined by four parameters: screen, battery, camera and speed. Let's rate the Mi 10T Pro according to these criteria.
The device has a huge 6.67-inch display with FHD + resolution. The screen refresh rate is 144 Hz, the color gamut is 100% DCI-P3, there is support for HDR10, the peak brightness is 650 nits in automatic mode.
The battery capacity is 5000 mAh, fast charging is supported, while the device is fully charged in just an hour! Moreover, the corresponding power supply is included in the package.
The smartphone has three main cameras and one front camera. There is a regular module, a wide-angle and a macro lens. Thanks to the 108MP main camera, you can capture very detailed footage and shoot 8K video. Separately, I would like to note the excellent night mode, do not forget to enable it in the settings. And you can also turn on simultaneous shooting with the main and front cameras (perfect for shooting vlogs, for example).
Responsible for the performance is Qualcomm Snapdragon 865, the device has 8 GB of RAM LPDDR5 memory and an internal UFS 3.1 drive of 128/256 GB.
A model worthy in all respects, in which, in addition to the main advantages, there are also many small pluses: an NFC module, an infrared port, aptX HD support and a convenient MIUI 12 out of the box. At the same time, Mi 10T Pro costs 45 rubles, not 990-80 thousand.
Buy
Samsung Galaxy A51
This year, two of my friends immediately asked me for a recommendation of a smartphone up to 20 thousand rubles with good parameters. While looking for a suitable model, I came across two good devices. The first is the Galaxy A51. Nice strong midrange from a large brand. Moderately thin, moderately light, with an excellent AMOLED display with high resolution and AOD support. A capacious 4000 mAh battery, NFC-module, Type-C, mini-jack, triple camera and Android 10.0 with One UI 2.0.
Price: from 18 thousand rubles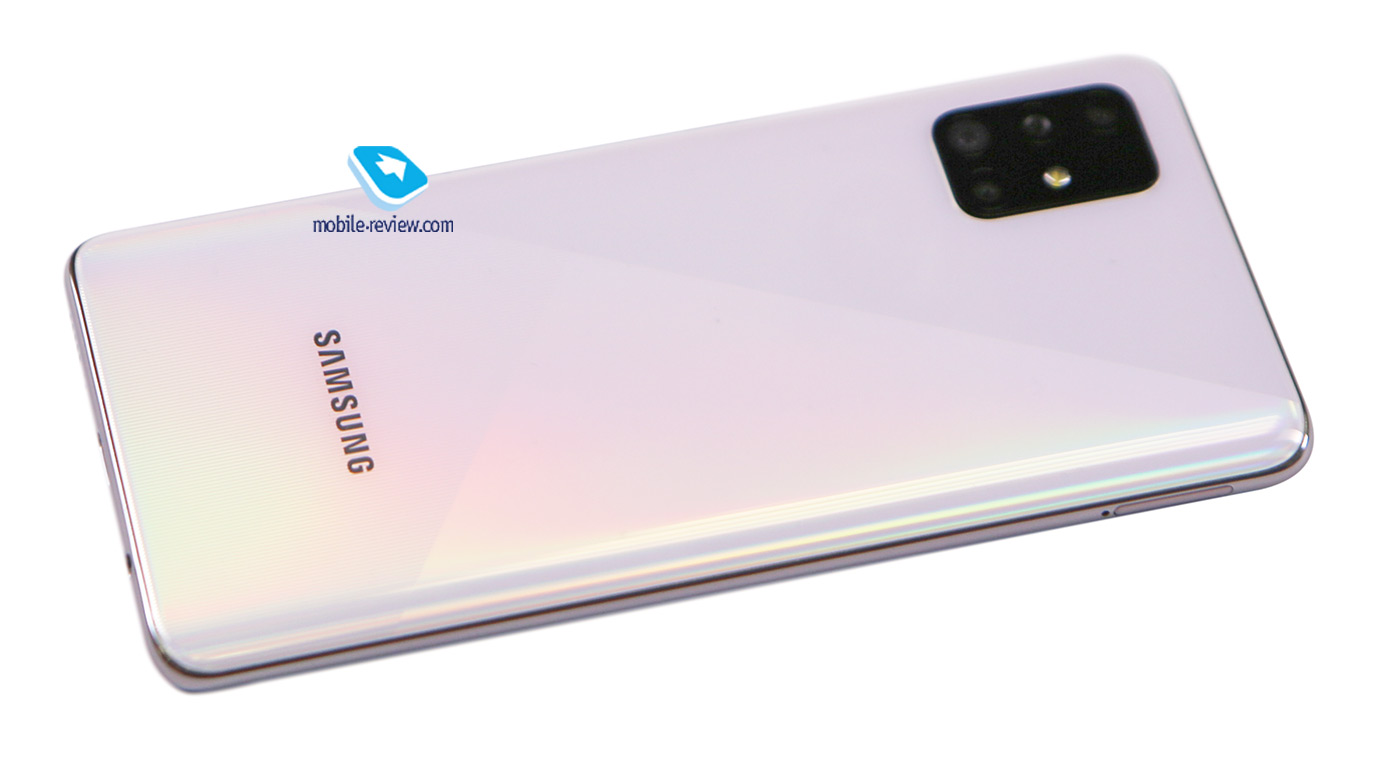 Little X3 NFC
I advised this smartphone to my second friend, he had many requirements for the device, and he dismissed various options due to the fact that one or the other "Wishlist" were not implemented. And so we with him, in the process of searching, stumbled upon Poco X3 NFC and realized that this is what we need. A huge 120 Hz display, a capacious battery, four main cameras, a Qualcomm chipset, a minijack, NFC, a Type-C port, and all this joy is less than 20 thousand rubles.
I myself have not tested the Poco X3, and I had some doubts about whether it is exactly as good as the characteristics show, but now a month has passed since my friend has been using it and is very satisfied. An interesting fact: the 6 + 64 GB version on the official website is even cheaper than that of servo carriers, which is indicative.
Price: from 18 thousand rubles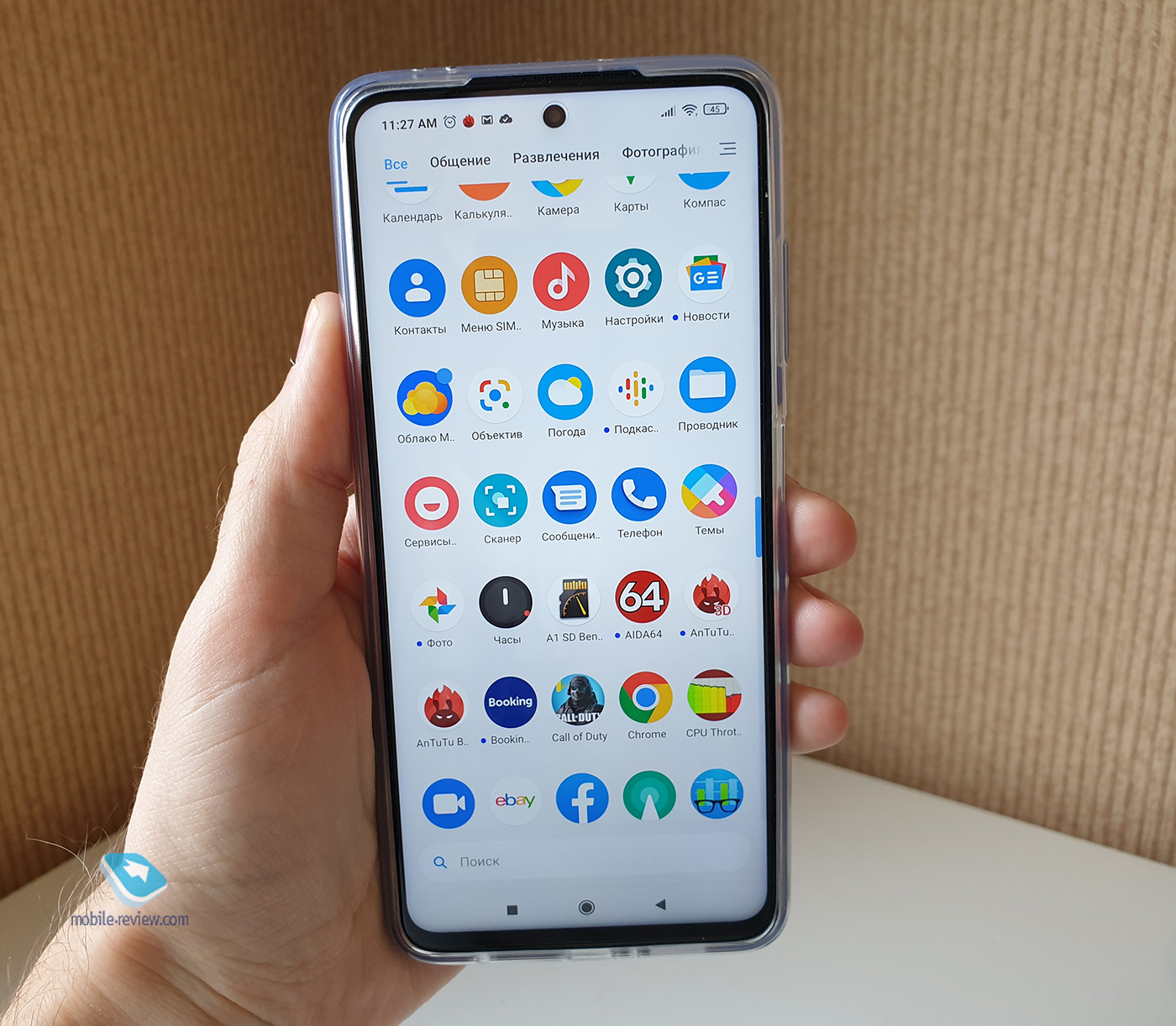 Apple iPhone 12 mini
Another smartphone in the collection will be the iPhone 12 mini. I did not recommend this model to my friends, but I plan to buy it myself. I liked that the mini has dimensions comparable to the "seven" and "eight", it is thin and light, it has a much better screen than theirs, and it works much longer. I don't like big smartphones from Apple, I am conservative in this regard. And I know that there are a lot of such people, so if you use an iPhone 7, 8 or even the first SE, then it makes sense to consider buying a mini. Provided that the budget allows and there is a need for updating.
Price: from 70 thousand rubles
UPD: While writing this guide, I managed to buy a device for myself. It turned out to be exactly what I described: thin, light, compact and emotionally charged. A cool gift to yourself if you love iOS more than Android.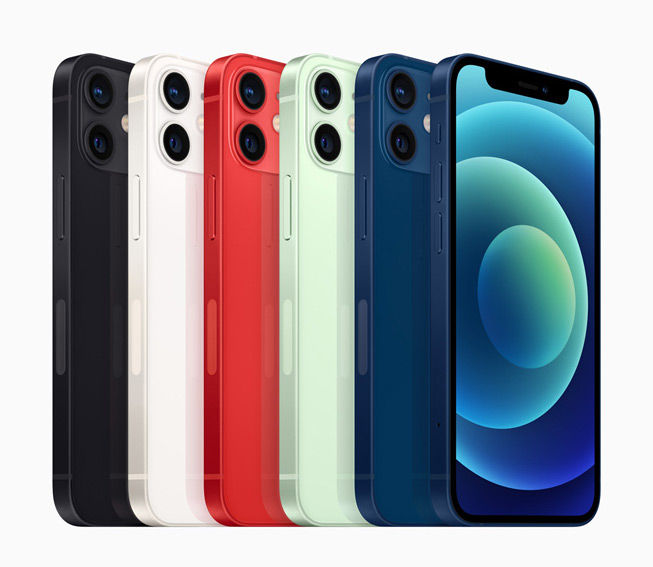 Huawei P30 Pro
Huawei smartphones have two global advantages that are present in almost all of their devices. The first is excellent network reception. Seriously, where another smartphone gives out two or three divisions, Huawei will find all five. The second is great working time. All things being equal, a Huawei device generally lasts longer than a competitor. And the flagships of Huawei also delight us with an excellent camera. However, a potential buyer may be afraid of the lack of Google services, and I understand him perfectly. Therefore, for the selection I chose the "safe" option, on which the Play Store is still available. In addition, now the P30 Pro is much cheaper than at the start of sales (then it was sold for 70 thousand). An excellent model that has not lost its relevance.
Price: from 48 thousand rubles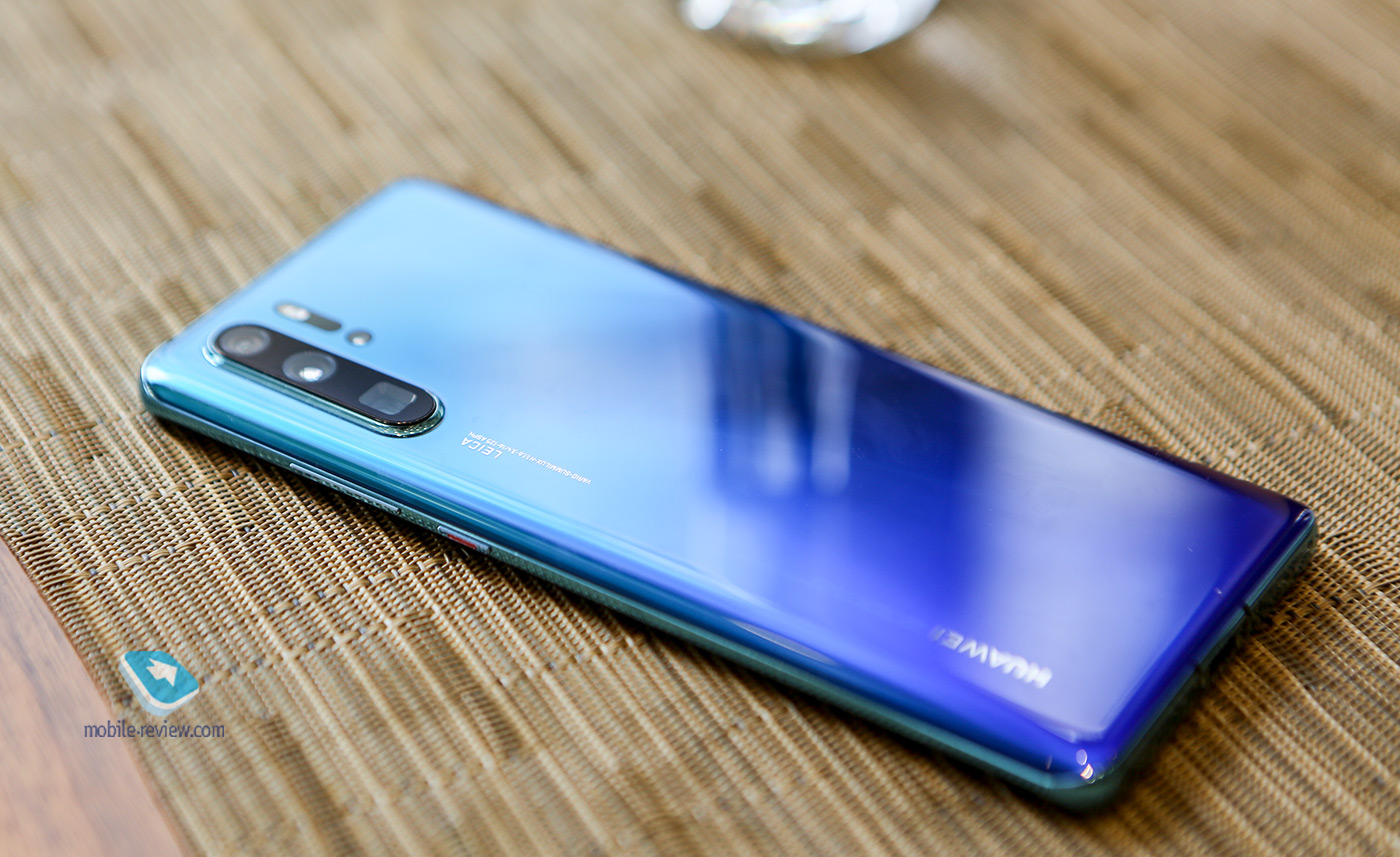 Xiaomi Mi Robot Vacuum-Mop Robot Vacuum Cleaner
I consider the robot vacuum cleaner to be one of the most emotional things of the last few years. And it is not surprising. Few people like to clean the house on their own, and watching how your least favorite thing is done automatically with the help of a compact device can be infinitely long. It pleases and, I would even say, fascinates. As a New Year's gift, the robot vacuum cleaner is especially good, because we usually carry out general cleaning both at the end of the year and immediately after the New Year holidays. So you can save energy on two large-scale cleanings at once, and this is just the beginning.
But what are the advantages of this particular vacuum cleaner?
First, it is maneuverable. With the help of three wheels, it easily turns and changes direction. Secondly, it has an additional trash can, it can be used for its intended purpose or for filling water and further wet cleaning. The built-in powerful brushless motor drives the side brush at up to 2500 pascals.
The 2400 mAh battery allows you to complete two full cleanings without additional recharging. Well, after each of them, the vacuum cleaner returns to the base, which is also a charging station.
With the help of the LDS distance sensor with a range of up to 8 meters, the vacuum cleaner perfectly orientates itself even in a crowded room, easily scans it and quickly starts cleaning. The vacuum cleaner recognizes and avoids any obstacles and remembers what was where, while after rearranging the room map is easy to update.
Wet cleaning deserves special attention. The smart water system evenly moistens the microfiber cloth, and the built-in water pump automatically shuts it off when the cleaner stops.
And the vacuum cleaner also works with the Mi Home app, so you can turn on the cleaning, even while at work, and the floors will already be clean by the time you arrive. At the same time, through the program, you can put a "virtual wall" beyond which the vacuum cleaner will not go, this is convenient when you need to clean only one room.
In general, it is an excellent universal gift with a huge emotional charge. On sale from 22 rubles. And here you can buy it at the best price on the market, for only 990 rubles.
Yandex.Station Max
I see a lot of different opinions about the big Yandex.Station, someone criticizes it, someone, on the contrary, liked it. I belong to the second camp and after its announcement I sometimes glance towards this large column. I would put it in a room and control smart technology, and use it instead of a clock at night. Well, during the day I would listen to music from her, of course. As I already said when recommending "Ya. Station Mini", emotionally this is a very cool gift, all these games with a voice assistant greatly diversify the user experience. And a little advice: be sure to immediately buy Yandex.Pult to control household appliances (TV, air conditioner) with the help of Alice.
Price: from 17 thousand rubles
Amazfit GTR 2
Now the user will think three times before buying a traditional smartwatch. Why is this happening? The fact is that they need to be charged either every day or every two days. As a result, a thing from a stylish accessory turns into another gadget, the charge of which must be remembered.
But not in the case of the Amazfit GTR 2. This watch lasts up to 20 days on a single charge and has all the functionality of a classic smartwatch. In addition to the classic pedometer, GTR 2 can track up to 90 different types of physical activity, are equipped with a sleep tracker, a special Huami PAI system monitors overall health, and a special tracker monitors the level of arterial oxygen saturation (SpO2). Of the interesting functions, I note a reminder of a warm-up after a long sitting at the computer, the function is turned on in the settings.
The GTR 2 has an AMOLED display with a resolution of 454×454 dots (PPI 326), which is a very high resolution for a small smartwatch screen. All elements, even the smallest ones, look sharp and perfectly distinguishable, and the maximum brightness of 450 nits allows you to work with the watch even on a sunny day outside. And the oleophobic coating allows you not to worry about fingerprints, as they are easy to rub off and almost invisible.
The watch has Wi-Fi, GPS and Bluetooth. With the latter, you can receive calls and connect wireless headphones directly to your watch. By the way, the gadget has 3GB of memory for storing music. The watch can work in multitasking mode, and it is convenient to control them through the ZEPP application, the program is available for Android and iOS.
And, of course, the looks are worth mentioning. Despite its many smart features, the GTR 2 looks like a beautiful stylish accessory and looks a lot like a classic wristwatch. You can choose between sporty and classic designs, and 50 dials will help you to complement the look. As a result, Amazfit has a great hybrid, combining the advantages of traditional watches, smart watch functions and long battery life.
The price of the sports version: from 13 490 rubles
Classic version price: from 15 490 rubles
Nintendo Switch
To be honest, I've been thinking about buying a Switch for a year now, and only the past bad console experience stops me. Owned a PlayStation twice and returned it to the store both times. It's funny to say, but my hands got tired very quickly from the joystick. But somehow it seems to me that the experience would be different with Nintendo.
In general, I really like their concept that here's a portable console, but if you want to play behind a large screen, then just put it in the docking station.
Price: from 20 000 rubles
I do not recommend the new PlayStation 5 and Xbox, because I myself am not an expert in consoles, plus, it seems to me, everyone who wanted to buy them has already done so or in anticipation of their appearance. It is unlikely that a situation will arise when you know that the conditional Vasya wants a PS5, and then you go to the store to buy it for him.
BQ 42S01B TV
I have been planning to update the TV in the kitchen for a long time, I want to take a larger model with Smart TV functions. And the New Year is a great reason to do this. I looked through options from 32 inches and I see that they cost 17 thousand and more, and if we talk about 42 inches, then prices there start at 25 thousand.
As a result, I opted for a model from the leading Russian manufacturer of equipment and electronics BQ – BQ 42S01B. It's amazing to see a TV for 14 rubles, which at the same time has a 989-inch display and a full-fledged Smart TV based on AOSP 42! Display resolution – FHD, contrast ratio – 9.0: 4000, power of two stereo speakers – 1W, it will provide realistic sound in movies and games. Three HDMI outputs and two USB inputs will allow you to connect several third-party devices to the TV at once, be it a game console, a USB flash drive with content, or even a wireless keyboard and mouse.
AOSP 9.0 is used as a Smart TV, and the BQ Launcher shell is installed on top of it. In it, the size of all elements is adapted to the large screen, you can easily switch between YouTube, "Kinopoisk HD" and other video services. In a couple of clicks, a weather forecast and search from Yandex are available.
Separately, we note the launcher's recommendation system. The more content you watch on TV, the better the follow-up recommendations for future TV shows and films will be.
This is an excellent and functional solution for those who have long wanted a large TV with Smart TV, but were not ready to pay more than 15 thousand rubles for it.
Buy
Apple iPad 2020
Last year I bought myself a 2019 iPad and after a year of use I can share with you two conclusions. First: every time I got it out and did something on it, be it games, instant messengers, social networks or watching a video, I got only positive emotions. Second, I didn't use it so often that it recouped its value. This is a cool bedside device, but be prepared to use it less often than you intended. That is why I recommend that if you consider an iPad for purchase, then only the basic version, and not the more expensive Air or Pro.
Price: from 30 thousand rubles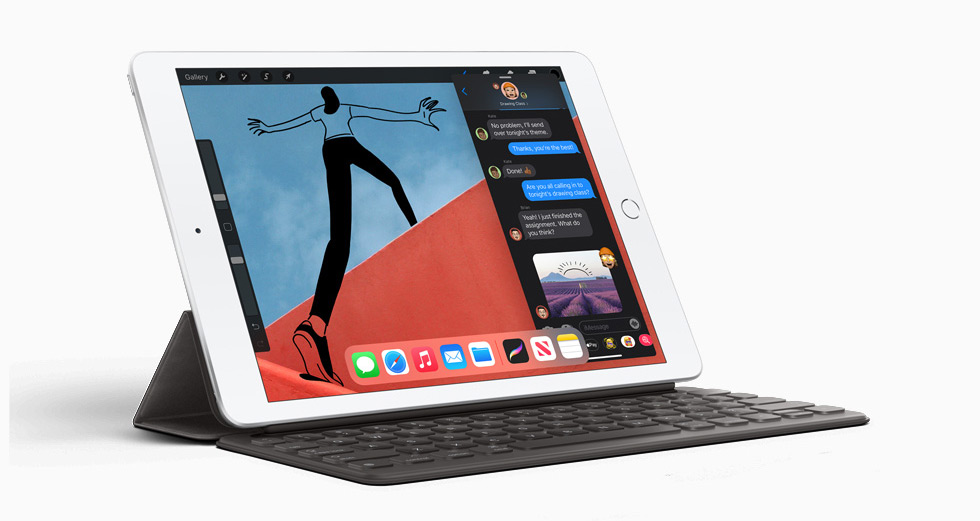 HyperX Quadcast Microphone
A year and a half ago, I planned to host my audio podcasts with third-party footage, and for that I needed a good microphone. I didn't really understand them and used a cool way of choosing: I looked at what my friends were using and repeated the purchase of one of them, happy with my microphone.
And you know, I'm really very pleased with the purchase. HyperX Quadcast has a built-in pop-filter, a built-in stand, it can record the voices of two people at the same time, it supports four different voice recording modes, the volume of the sound can be adjusted on it, and it can also be turned off by simply pressing on the case.
Quadcast is marketed as a gaming solution, but it's actually just a good quality microphone for everyday use. It seems to me that now this is an especially relevant thing, given the massive transition to remote control and a large number of calls. However, I also understand that this is a niche thing and an ordinary user may not need such an expensive microphone.
Price: from 12 thousand rubles
HAIER A1400EM Notebook
The massive transition to remote work has shown that not everyone at home has a sufficient number of computers for every person. Someone only had an old PC, which was not enough for work, someone needed a tablet or a smartphone, and in large families they were not at all ready for the fact that every child now needs their own computer for learning.
On the one hand, there is no point in taking an expensive solution for the same distance learning, on the other hand, it is not worth saving at all, otherwise the child will have video communication or even the interface itself. A good compromise is a high-performance, but inexpensive laptop with a large enough screen.
The Haier A1400EM has 4 GB of RAM and an internal 64 GB eMMC drive, there are two USB ports, headphone and microphone output, there is a separate slot for a memory card and, which is rare, an additional 2.5 ″ SATA slot for installing an additional SSD or HDD …
The 14-inch display allows you to comfortably type and read text and use your laptop without having to look at the small print. A matte finish will eliminate glare from lighting.
The small dimensions of the device itself and the capacious battery will allow you to take it with you to work, to college or on trips. If desired, the charger can also be taken with you, because it is also lightweight and compact.
For 21 rubles you will get a lightweight and compact laptop with a large screen, a capacious battery, powerful enough for work and study, convenient for both home and outdoor use.
Buy
Samsung Galaxy Z Fold2
I will not describe all the characteristics of the Fold2, because emotions come to the fore when buying this device. I have not tested the Fold2 myself, but have communicated with people who have used this smartphone. And they all noted a powerful emotional charge from the fact that this smartphone can simply be folded in half. Those same forgotten emotions that almost every new gadget used to give. You will object to me: "But how is it, Evgeny, are emotions really so expensive now?" And I will answer: "Quite right." In a world where a smartphone has already become a household appliance, it is more difficult to surprise a savvy user, which means it is more expensive, so only wealthier buyers can afford such emotions. But judging by the reviews, it's worth it. Separately, I note that the beauty of the second generation is that the key work on the errors has already been done, so the chance that you will encounter some problems is much lower than that of the first Fold.
Price: from 180 000 rubles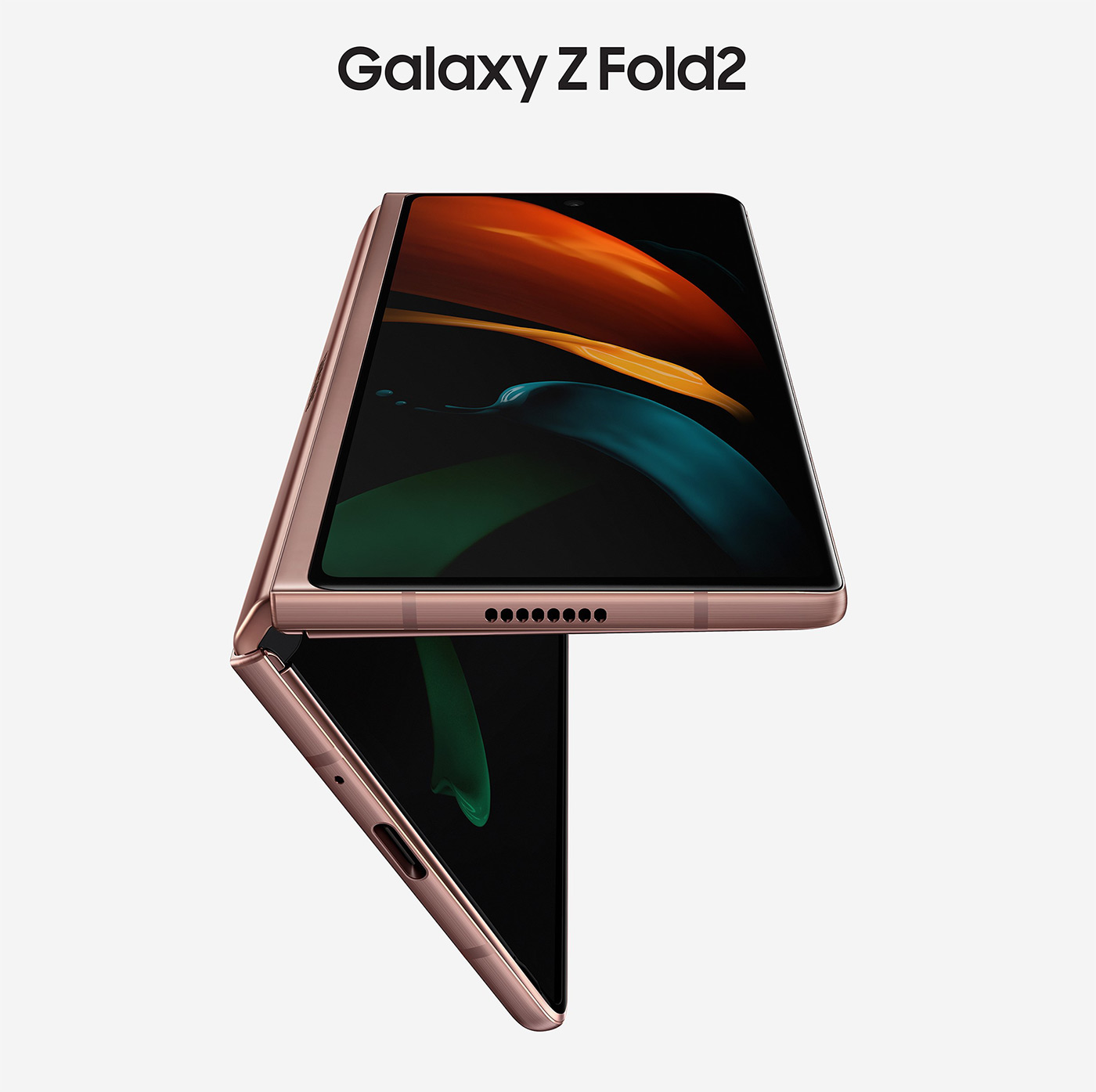 LG OLED55B9P
Two years ago, I was going to update my TV and decided on a very expensive experiment: to spend almost 100 thousand rubles on a 55-inch model with an OLED display. I heard many positive reviews about that model (LG OLED B8), but I doubted that after watching the content, I would say, "Yes, it's worth it." And you know, I was wrong. It was really worth it. Amazing picture, HDR, deep blacks, it feels like you are watching the characters through perfectly clear glass. Like Fold2, this is a highly emotional purchase. My model is no longer on sale, but LG has released a new generation of this TV, although it costs a little more than mine.
Price: from 100 thousand rubles
Apple AirPods Pro
I sincerely love the Apple ecosystem, but at the same time, my ears were tired from the classic AirPods, and I lacked noise isolation in the subway. AirPods Pro solve both problems, plus they also sound better than regular pods, so for those who use Apple technology and have long planned to buy such headphones, but did not treat the droplet format well, Pro are the ideal option.
Sony WH-1000XM4 noise isolating headphones
One of the best models of full-size noise canceling headphones. Ideal for long trips, airplane flights, or just working in a noisy environment. At the same time, the sound quality is also at a very decent level. To be honest, I myself have not used these headphones, so let me quote you a piece of Eldar Murtazin's review:
Sony has created a bestseller like the XM3, which has revolutionized the idea of ​​what noise canceling headphones should be able to do (remind you that with a wired connection you get a different sound quality, headphones are very good in this case). I have only one emotion from these headphones – delight, pure and uncomplicated. Great sound, the amount of technology put into a small body by Sony engineers is off the charts, and there is not a single product that is close in terms of filling or capabilities. And noise cancellation? It gets even better and the XM4 has no serious competition. When someone claimed that company X had done something, at first they were led to it, tried the headphones on the plane and compared them with the same XM3, but the applicants turned out to be much worse. And so far no one has caught up with the XM3, and the new headphones have become even better in this aspect.

The price for such headphones is always the same – 349 dollars (in Russia 29 rubles in a company store, two thousand cheaper in retail). This is a standard price, comparable to most competitors, there is no revelation here. Previous XM990s can be found at a cost of $ 3-220 in the United States, we have just over 250 rubles. If you're on a budget, then the previous model won't disappoint you, it's great, albeit not as screwed up as the XM20. The XM4, on the other hand, is for those accustomed to the very best, not used to compromise. These are simply the best headphones for travel in noisy environments, they don't have any alternatives to seriously consider buying. I sincerely recommend and think that many will enter the club of fans of this series, it is definitely worth it.
Price: from 30 000 rubles
Conclusion
This is my last post on Mobile-Review this year, so let me wish you a Happy New Year. In the new year, I wish you and your loved ones health, good relations with family and friends, a calm and predictable atmosphere at work and, of course, good mood.
When it comes to gifts, remember that attention is just as important as the gifts themselves.
Back to content >>>
Related Links
Share: 





we are in social networks:
Anything to add ?! Write … eldar@mobile-review.com