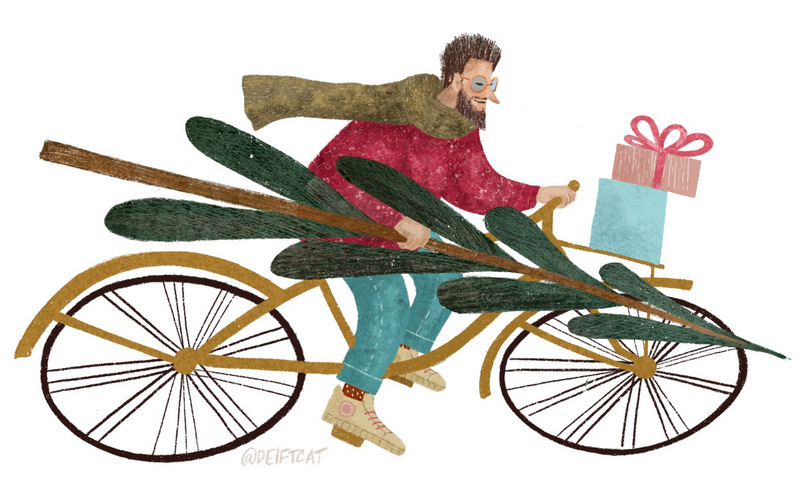 When preparing the last guide, I had a few positions that I could not add, because their price was "with a tail", that is, slightly exceeded the established limit, so then they had to be postponed, and today their time has just come. Well …
Content
Sleep Tracker Withings Sleep Analyzer
redmi 9
Logitech MX Keys Wireless Backlit Keyboard
Apple AirPods 2
Samsung Galaxy Buds Live (SM-R180)
Twelve south curve riser
Tablet Samsung Galaxy Tab A 8.0 SM-T290
JBL Pulse 4 wireless speaker
BQ 6630L Magic L Smartphone
Philips Wake-up Light alarm clock
Smart House
ONYX BOOX Caesar 4 e-reader
ROG Strix Go 2.4 Gaming Headset
Conclusion
Illustration: Svetlana Leonova
Sleep Tracker Withings Sleep Analyzer
I don't know about you, but I cannot sleep with a fitness tracker on my hand, the feeling of something on my wrist greatly interferes with sleep. At the same time, I really like to track my sleep, see how much and in what phase I slept, etc. Previously, I used the Beddit sleep tracker for this purpose. It was a tape that plugged into an outlet and hid under the mattress, but Beddit twice stopped supporting the old trackers, and, in fact, they turned into a useless gadget.
After the second such story, I decided that if I would take a sleep tracker, it would be from another company. Withings now has a suitable model, but they also have a good reputation in terms of product support, I still use their WS-50 scales, and they regularly transfer all data to the cloud. I can find out to the nearest day how much I have recovered over the past 6 years (and cry).
In general, this is a great gift for yourself or for a person who wants to track sleep, but does not want to sleep with a bracelet on his wrist. The gadget is expensive, but it is also designed for continuous use.
Price: from 11 thousand rubles
redmi 9
When choosing a smartphone, I focus on the following parameters:
Display resolution FHD or higher
Battery capacity 4000 mAh or higher
Type-C port and fast charging
NFC module
Official warranty
I remember that until quite recently it was simply impossible to find a device corresponding to these parameters for 12 thousand rubles. Either microUSB spoiled raspberries, then the lack of NFC, then a small battery, then they saved on the screen. And even now, sorting the market by suitable parameters, I was able to find only one model that meets these criteria and sells for 12 thousand.
But the compliance is complete, and even with additional advantages in the form of VoLTE support, a mini-jack for headphones and an IrDA, which can be used as a remote control. And also a block for fast charging is included. You can only cling to MediaTek, and not Qualcomm as a processor, but in the review, Vladimir, on the contrary, praised this chipset, so it cannot be considered a disadvantage either. In general, an excellent smartphone for the money, I would even say one of the best.
Price: from 12 thousand rubles
Logitech MX Keys Wireless Backlit Keyboard
All my work is directly related to typing, so it is critically important for me that the tool for this is as convenient and adapted for such a scenario.
I expect from the keyboard a soft and pleasant key travel, a separate number row, wireless operation and, of course, backlighting. However, I use both Mac and Windows, so I would really like the device to work adequately on both systems.
MX Keys perfectly matches all these parameters, I would like to separately note the compatibility with two operating systems. Pay attention to the location of the CMD and Option buttons. Usually, if you work with Windows via Bootcamp, then the bundled keyboard will use the CMD button as Win, and Option as Alt, but it is more convenient just the opposite. I was very pleased with this little thing, it perfectly demonstrates Logitech's attention to detail.
The keyboard can be connected to multiple devices and switch between them using a separate button. If you use the keyboard with an MX Master 3 mouse (or another mouse that supports Flow technology), then using the mouse cursor, you can automatically switch from one computer to another, and the keyboard will "understand" which PC you are currently working on. …
The highlight on the cake is the Type-C port, I highlight this separately, as I know how important it is for some of our readers.
Price: 9 990 rubles
Apple AirPods 2
If you are an iPhone owner looking for wireless headphones and you don't like the plug format, then the classic AirPods 2 are your definitive choice. Yes, in the subway you have to crank the volume up to maximum, but otherwise these are great headphones. They work for a long time, they have an excellent microphone, excellent synchronization with the iPhone, convenient switching between iPhone and Mac, clear indication of the charge. It is also a good gift for your friends or loved ones who use iPhone. But for Android smartphones, I would not recommend taking AirPods, because they will lose half of their "magic", in this case it is better to contact other manufacturers.
Samsung Galaxy Buds Live (SM-R180)
Well, for owners of Android smartphones, it makes sense to look at the Galaxy Buds Live (however, they also work with an iPhone). Unusual design, mild noise canceling, standalone app, Type-C charging and good battery life. At the same time, Eldar Murtazin noted in the review that Buds Live works great as a headset.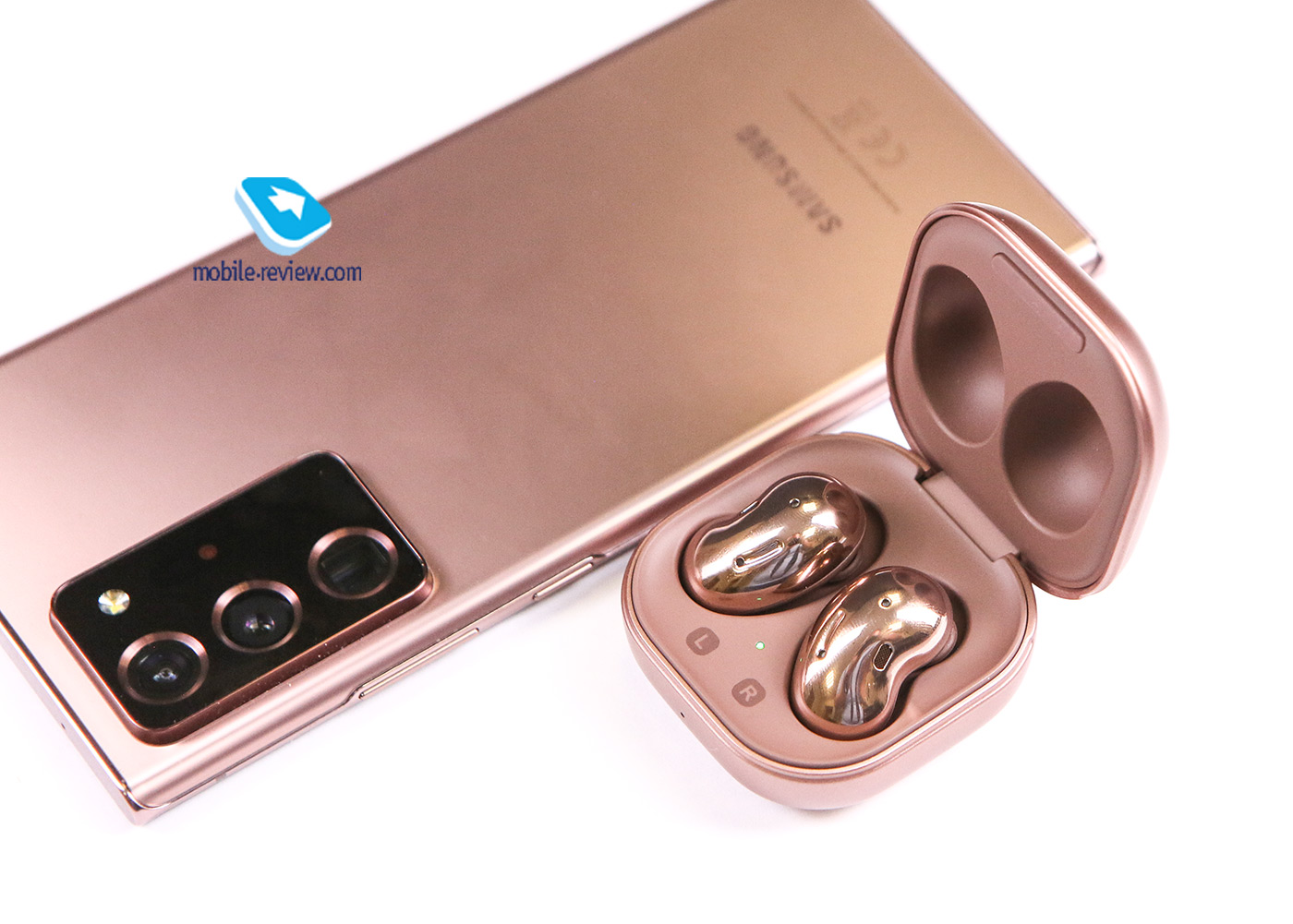 Price: from 10 thousand rubles
Twelve south curve riser
When I bought myself an iMac, then, among other things, I was very attracted by the minimalism that this computer created in the workplace. I didn't want any unnecessary things on the table, but reality left its mark, because you constantly need a pen, a flash drive, a notebook, or some other small things, while it is important that they are at hand, and not somewhere in the nightstand. However, this desire is not only among iMac owners.
And to solve this problem, the Twelve South Curve Riser is needed. It will raise your computer or monitor a little and give space for all the necessary accessories at arm's length. Also, the stand can be used with laptops so that you do not have to bend your neck, constantly hunched over the screen.
The shelf under the monitor is designed not only for every little thing, but also for useful things, for example, it will perfectly fit a Mac Mini, a nettop, a professional sound card or a fancy USB hub. You can also store headphones or external hard drives in it.
Twelve South is renowned for its quality and reliability, so this is a good accessory for years to come that will outlive even your computer.
Price: 7 436 rubles
Tablet Samsung Galaxy Tab A 8.0 SM-T290
When choosing an inexpensive tablet for a child, I would still look towards the big brands, since they guarantee more predictable behavior. According to the characteristics of the Tab A 8.0, everything is modest: 2 GB of RAM, 32 GB of internal memory, Qualcomm Snapdragon 429, microUSB and a 5100 mAh battery. But it works well with video and games, there is a child mode and it will not be a pity if a child breaks it.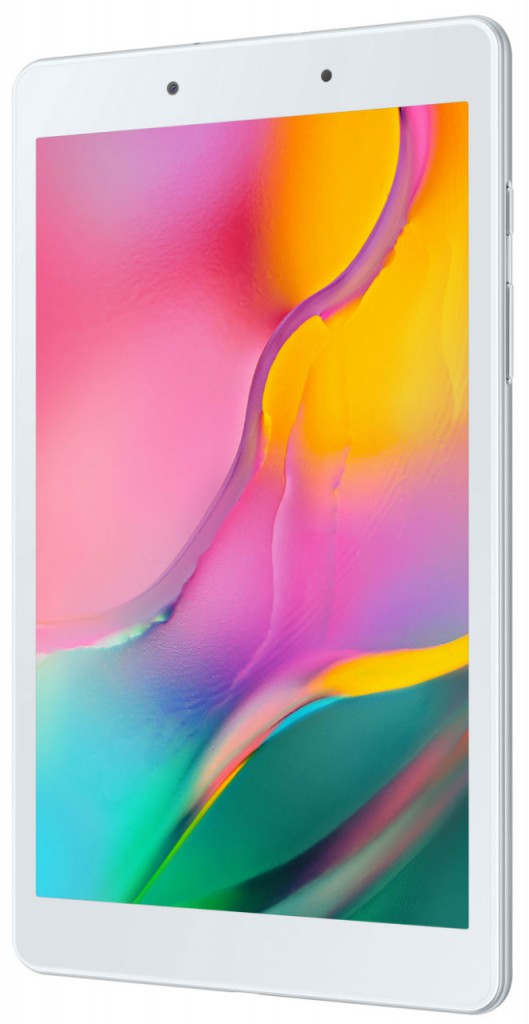 Here you can ask me: Eugene, but if everything is so modest in terms of characteristics, then why did you include him in the selection? In fact, there are very few offers on the market now, and in this price segment less eminent competitors simply offer comparable parameters.
Price: from 9 500 rubles
JBL Pulse 4 wireless speaker
Most of the wireless speakers from JBL produce a fairly high-quality sound, the devices are simply pleasant to use as ordinary speakers. But now it is not enough to perform its main function well, users want to get more from the device. For example, light music to the beat of the melody, and JBL go to meet them. Pulse 4 seems to me to be a wonderful New Year's gift: you can get together at the festive table, turn on the New Year's playlist and watch the lights jumping under it.
Price: from 12 thousand rubles
BQ 6630L Magic L Smartphone
What if, on the one hand, you choose a device with a diagonal almost like a tablet, and on the other, you want it to fit in your jacket pocket? Then it is worth looking at smartphones with large screens. For example, BQ has a model Magiс L, which has a 6.53-inch screen diagonal, while the width is only 77.7 mm and the weight is less than 200 grams.
How did you achieve this? Firstly, the device has an elongated display with an aspect ratio of 20: 9, it is very convenient to read text on it, play dynamic games and watch widescreen films. Secondly, the screen occupies the entire front surface, in fact, we have a frameless model in front of us. Thirdly, thanks to the V-shaped notch, the front camera is located inside the display, which also made it possible to reduce the size of the smartphone.
For the same toys, in addition to a high-quality display, decent performance is also needed. So, Magic L has a powerful eight-core processor, 3 GB of RAM and 32 GB of internal memory. If desired, the latter can be expanded using memory cards, up to 256 GB is supported.
A large screen and powerful stuffing requires a capacious battery. The device also has no problems with this. The 5000 mAh battery allows you to use your smartphone in comfortable mode not one, but two whole days without recharging.
The design has also been worked on, the device is available in three colors. Wine red and dark blue have a glossy back cover and shimmer beautifully in the light, while the classic matte black has a special texture on the back cover that reduces the soiling of the surface and prevents the smartphone from slipping out of your hands.
The NFC module allows you to use a smartphone instead of a bank card, the device supports Google Pay.
And with all this, Magic L costs less than 10 thousand rubles, it can be purchased for only 8 990 rubles.
Philips Wake-up Light alarm clock
I don't know about you, but I have a very hard time waking up on an alarm clock. I hate everything in the first few minutes and have been looking for ways to get a softer awakening for several years now. As one of the options, I consider an alarm clock that will wake up not with sound, but with light. There is such an assumption that warm light helps to fall asleep, and cold light helps to wake up, I would just check it.
From my own perspective, I can say this: when I sleep without blackout curtains and then I don't need to get up anywhere, the dawn slowly and gently wakes me up. That is, even if you have slept for 4-5 hours, you will relatively easily get up from such a natural alarm clock. But in winter, few people can afford to sleep until dawn, so it seems to me that the option of artificial dawn would be an interesting idea. Also with the sounds of nature!
Price: from 11 990 rubles
Smart House
Recently, I began to get acquainted with smart home accessories from various companies, and I cannot help but note how much their quality has grown over the past couple of years, this is no longer just a useless toy, but quite a convenient tool. What's more, gadgets from different smart homes often support cross-platform sync, so you don't have to buy all devices from the same manufacturer.
Personally, I would take "Yandex.Station Mini" and "Yandex.Pult" to control a smart home using voice, as well as to use them together with classic household appliances ("Yandex.Pult" imitates standard remotes, and you can voice or from smartphone to turn on the air conditioner or TV).
For the corridor, I would buy Mi Motion-Activated Night Light from Xiaomi, which turn on when you go to the kitchen or to the toilet in the evening.
Instead of smart bulbs, I would take a smart switch from Aqara, which can be installed instead of the standard one and then turn on the light using the same Alice, well, it would require an Aqara Hub, which controls smart devices of this brand.
And, of course, I would have a Bedside Lamp 2 or Mi Smart LED Desk Lamp Pro as a night light.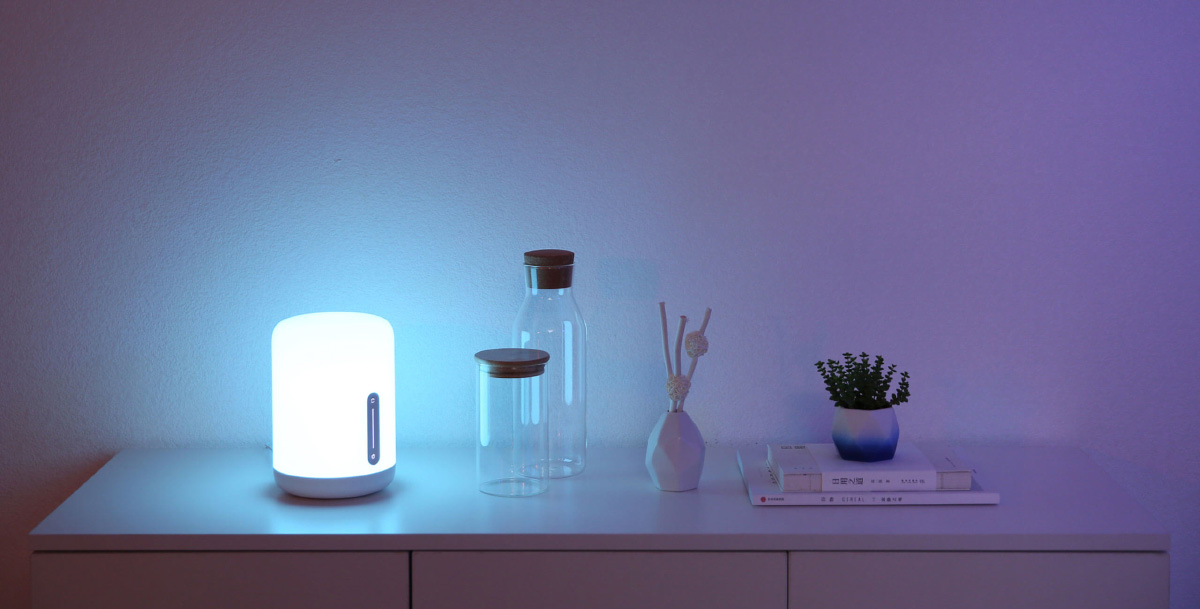 The beauty of a smart home is that the starter kit can consist of only two accessories, and the rest are purchased as needed.
Price: from 8 000 rubles
ONYX BOOX Caesar 4 e-reader
I have been testing e-books for a long time and periodically remember how great it was when the backlight first appeared on them, what great functionality was on the models with Android on board, what a high screen resolution was 1440×1080 pixels and it could only be seen in very expensive flagships. And adjusting the color temperature of the screen backlight was presented as a real breakthrough!
And now you can go to the store and buy ONYX Caesar 4 for 8 rubles and get all these functions in an inexpensive reader. I believe that not endless innovation, but the availability of modern technologies, is the main merit of progress.
By the way, ONYX in Russia celebrates its 11th anniversary and offers to buy Caesar 4 at a discount of 1 rubles – for 000 rubles. The promotion will last until January 7, and the offer is limited to stock only. This is a great opportunity to save money and get a good thing both for a gift and for personal use.
ROG Strix Go 2.4 Gaming Headset
Gamers have a special love for the ROG brand, so a gift in the form of such a headset will be perceived very positively by them. However, from a practical point of view, Strix Go also looks interesting. Comfortable ear pads, wired and wireless connections, Type-C charging, a separate application on the computer and, of course, great sound in games, also with noise canceling. The experience of using this headset was released on the site just yesterday, I recommend reading it.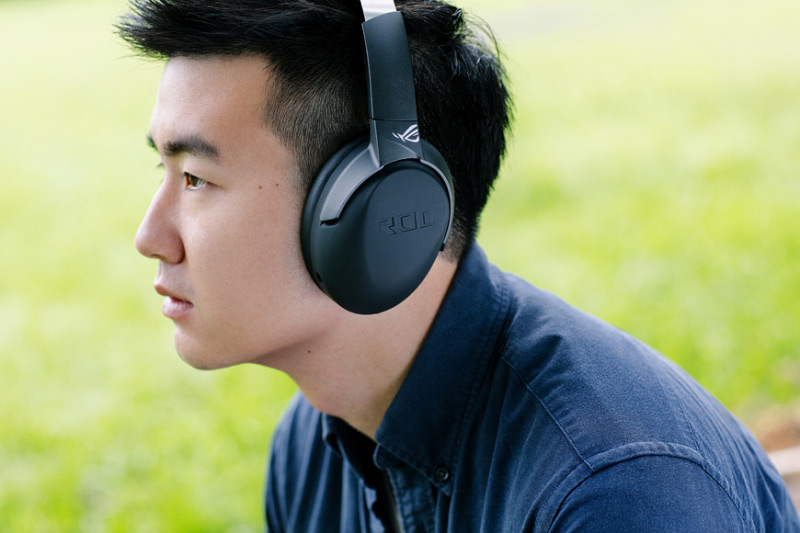 Price: from 10 thousand rubles
Conclusion
The beauty of gifts up to 12 thousand is that here you can include everything that a little did not fit into our previous guide. Before preparing, I thought that I would add a lot more smartphones, but then I realized that most of the decent models are in the higher segment. But, as it turned out, most of the costing gadgets are just more expensive than 6, but cheaper than 000 rubles.
In the comments, I invite you to share your gift ideas up to 12 thousand. In the last article, there were some cool recommendations. For example, I forgot to mention retro consoles, but the readers remembered about them. And next week I will talk about more expensive gifts. See you!
Back to content >>>
Related Links
Share: 





we are in social networks:
Anything to add ?! Write … eldar@mobile-review.com