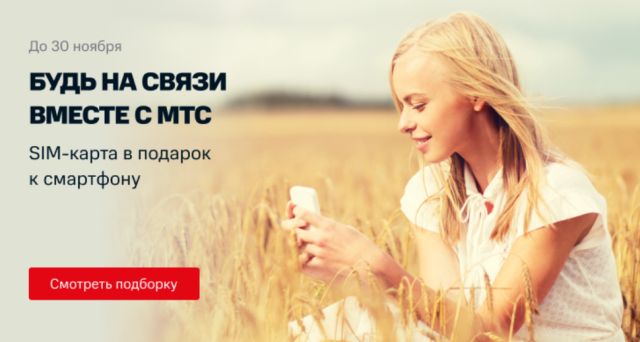 Unstable weather as a generator of weather alerts from the Ministry of Emergencies. Scary "fairy tales" about telephones spying on their owners were not fairy tales. A simcard as a gift when buying a smartphone is a sacred cause! We didn't use mobile communication before buying an MTS smartphone, right? And they saw a sim card for the first time in their life only when they decided to buy a smartphone at MTS.
"Who is texting me? MTS and the Ministry of Emergencies! "
Earlier, the Emergencies Ministry regularly notified me about any weather sneeze, then for some reason they calmed down for a long time. And recently they have again become frequent, regularly sending messages to all operators. At the same time I saw that the cellular operators not only broadcast the texts received from the Ministry of Emergency Situations to their subscribers, but also "creatively" modify them. What for? It is not clear, because the changes are trifling. I also cannot assume that the Ministry of Emergency Situations makes "customized" versions for each operator, this is unnecessary trouble, and completely unnecessary.
But something else is interesting here. I used to think that operators put such notifications in a queue and send them out in blocks for some time. But pay attention to the text, it is slightly different in the two messages. The message came to the Beeline SIM card at 12:30, and the disaster was promised from 18:00, the message was delivered to MTS at 15:50, and the weather cataclysm was announced already from 22:00, is there a delay in the cataclysm? Indeed, it is not for nothing that hurricanes are traditionally given strictly female names. That is, the messages are creatively modified depending on the time of their intended delivery to the final recipient? And the inevitable conclusion: you can and should trust the Ministry of Emergencies, however, you can safely ignore the declared time of the cataclysm, this time is indicated depending on the expected time of SMS delivery, and not at all the predicted time of the event. Here, as in an old joke about weather forecasters: any weather forecast is absolutely correct, just forecasters are often mistaken with the date and time for which they make a forecast. On the other hand, the end time of the promised cataclysm is also different in the two messages … In general, I am confused and do not want to endure my brain with such nonsense anymore, understand what you want.
Do horror stories about your phone spying on you come true?
There are people who sincerely believe everything written in the media. There are people who fundamentally do not believe anything that they read in the media, this is the other extreme. The truth, as you understand, is lurking somewhere between these polar points of view.
There are enterprises where it is strictly forbidden to bring smartphones and even primitive phones. No device – no problem, everything is simple and you do not need to figure out whether the carried device has a camera and whether the recorder is turned on "accidentally". Simple and rational. Do you remember the advertisement for "spy" phones, which supposedly made it possible even from another city to listen to what was happening around the owner of the device? I have always treated such stories with healthy skepticism, otherwise it's scary to live. But sometimes you read completely "not yellow" pages, and it becomes uncomfortable, honestly. I do not think that the sensational hype story with a "super program" that makes invisible clothes on any person will ever materialize, so turning someone else's phone into a listening device seemed like a wild fantasy of journalists chasing sensations. However, it works, and works quite successfully for itself.
I recommend a short article here, very informative. The trigger is the same social network that launches a voice connection and "in passing" includes the broadcast of everything that happens around. One can argue on topics like "Social networks: is it good or evil?", But there are social networks, they are popular, and we cannot get away from this fact.
"When establishing a WebRTC connection between mobile devices, a brief exchange of messages occurs. Answering the call, the subscriber presses the appropriate button, thereby confirming his consent to connect and broadcast audio. "
Well, yes, well, yes, once they thought that it would be enough to provide for the mandatory informing of the subscriber by law about what was happening and everything would become a miracle as good and blissful. Formally inform, but what's the point? If they do it in such a format that a rare user clearly understands what they are, in fact, being informed about and whether they are being informed at all. I pressed the button – I agreed, you don't always understand about your consent and about what exactly you agreed with. What, don't you like broadcasting from your phones into the clutches of someone else's uncle? Well, you yourself have confirmed your consent to the broadcast, now rejoice, what other claims?
It's unpleasant, yes, and after all, no one knows what and when else will creep out into the light of day. Still, the cellular communication of a mobile operator in this sense is noticeably more reliable, and the operator is at least responsible for the security of information about the call and the contents of the call itself, the operator also has the appropriate equipment and works. What no one can say about calls through instant messengers is the "thing in itself". What happens there with your call through the messenger is thoroughly known only to the developer of the messenger, and even then it is not a fact that it is known. It may well be an accidentally formed "feature" that no one specially prepared and did not even assume its presence at all. And curious people found this hole and …
On the other hand, your conversations on a "secure" cellular network are relatively easily accessible to employees of "competent authorities", and it is more difficult for the authorities to negotiate with messengers. So choosing a communication tool may not be so easy. I deliberately leave the question of the price of an Internet call in comparison with the price of a call through a cellular network, because if a person is so seriously concerned about the safety of his conversations, then he is unlikely to be worried about some rubles overpayment for a call over a cellular network.
MTS, a sim card as a gift when buying a smartphone
The news was sent to me by mail, the very description of the action can be found here. Maybe you remember the legendary "You can't run away from a gift!" Now, this is a gift from the same category.
I found a very ancient screenshot with an advertisement for "gifts", it was a fun time! And the phrase "You can't run away from a gift!" back in those ancient times it became what is now called a "meme".
When buying a smartphone in the MTS online store, the gift sim card is automatically added to the basket. Tariff plan "Tariffische", free two weeks of communication. Probably, theoretically, you can refuse a SIM card, but it is unlikely that many do it. And, after all, why not? If you still looked for a smartphone in the MTS online store, then maybe a sim card will come in handy for you. But it's better not to forget to take this sim card, even if you don't need it, otherwise you never know who it will fall into the hands of. And you can get in trouble literally out of the blue, because they will issue a sim card for you. It is unlikely to be driven into minus, but they can call about the next "mining", do you need it? Theoretically, if they want, this SIM card can be replaced and then sold to someone, but this is already a certain risk and unnecessary trouble. But if you yourself did not want to pick it up, then, as they say, then God himself ordered the vacant SIM card to be attached somewhere for a little money.
In general, our order and procedures for handling SIM cards are systematically tightening, it cannot be otherwise, given that the long-suffering SIM is increasingly used to identify its owner. At the same time, our attitude towards sim cards often remains indifferent: what is there a piece of plastic, if you say it, throw it away. Or even threw it away without speaking if the SIM card is not needed. This is such a paradoxical situation. I want to repeat once again: if you want to throw it away, it's the master's business. But throw it out yourself, no need to delegate this function to an unfamiliar uncle, he may not throw it away. Or throw it away, but not right away, but first creating a headache for you.
As for the "Tarifish" itself, which is presented with a purchased smartphone, it is quite a good option, you can see it on the MTS website here. Or read our late August 2020 review here. In comparison with the first versions of "Tarifish", of course, MTS has seriously spoiled it, but that is, that is. Thank you for not hitting the tariff at all.
Related Links
Share: 





we are in social networks:
Anything to add ?! Write … eldar@mobile-review.com