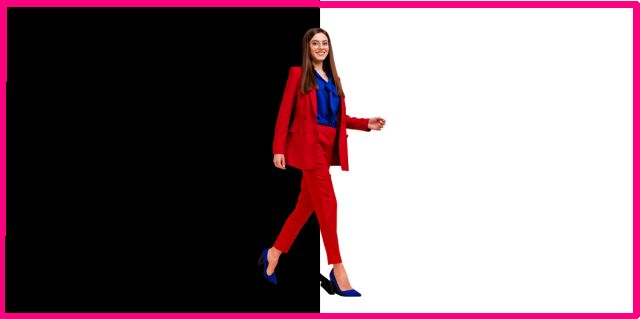 Monetization of free tariffs at Danycom, non-disconnectable credit and additional packages. About the family scandal between Tele2 and Danycom, "divorce and maiden name"? About the disappeared (?) Intranet unlimited in MegaFon. About miracles with the refusal of a city number, which just does not happen!
Danycom Adventures in Russia
I cannot say that I closely follow the news of Danycom, this operator does not have so many subscribers. But the phenomenon on the cellular communication market is unusual, no one else has free package tariffs.
Here, I pulled from a colleague a plate with a schedule, numbers of numbering capacity allocated to virtual operators (MVNO). These are dedicated telephone series, of course, there are much fewer real subscribers than the numbers allocated to "virtuals". Of course, many move with their number from other operators, but this also applies to other MVNO operators, so the proportions should be approximately the same. An interesting phenomenon: with a very small (on a market scale) number of subscribers, Danycom users seem to be the most active on the Internet. Yes, at least take a look at the reviews in Mobile-Review, regardless of the topic of the review, in almost every second you will see an advertisement for this operator in the comments. That's what I understand – loyalty!
Danycom's news is often unusual too. Quite recently, in mid-August of this year, I wrote about their campaign "There is no SIM-ok too much!", You can read the review here. The bottom line is the possibility of getting "in one hand" as many as four free tariffs instead of two. On July 16, the action was launched, and two weeks later they announced the suspension of registration. They referred to the covid pandemic, the danger of infection, etc., which puzzled me, a quote from the review:
"They promise that all previously accepted orders will be processed and sim cards will be sent to customers. Unusually, none of the Big Four operators stopped their connections due to the pandemic. Have you changed your mind about giving out free plans and decided to use quarantine as an excuse? Maybe so, or maybe everything is simpler. Surely there are not so many employees working at Danycom, and it was enough for one or two to get sick, and the rest, accordingly, go under quarantine, so that the work on registration would stop. "
The first assumption turned out to be correct: in fact, they changed their minds to distribute free tariffs, and quarantine is a good excuse. On August 13, 2020, they announced the introduction of a fee for connecting to free tariffs, 500 rubles. on the "Free" tariff and 1000 rubles. on "Call for free", you can read the news here. At the same time, in order not to get up twice, they raised the subscription fee for the tariffs "Oxygen 0518", "Oxygen", "Azot" and "Neon", and also made the tariffication interval for transmitted data 250 KB. It seems that all this was only the "beginning of a long journey" for tightening the nuts. Received an angry letter from, probably, a Danycom subscriber, quotes:
"… They came up with the non-disconnectable services" auto loan for 100 rubles "and" auto-connection of packages of minutes / megabytes / sms "

That is, before, when the packages and money on the account were exhausted, the connection was simply interrupted, and it was possible to simply wait for the new month for free. (This is especially true for free tariffs, as people have been using them for "years" for free).

Now, if, for example, the free Internet package has run out on the Free tariff, then another + 1GB will be automatically connected, which will drive the account into credit -70 rubles, and until you pay them, they will not be given new free packages next month. It is especially unpleasant if such a connection takes place at the end of the month and the unused leftovers then immediately burn out. "
Quotes from the news in question in the letter, the important thing is highlighted by me:
"The option" On trust "will be available to new and existing subscribers of the operator at all tariffs from August 31, 2020, it will be connected automatically without the possibility of disconnection… According to the conditions, the subscriber will not be limited in using the services with a negative balance of the personal account up to minus 100 rubles, the client will have access to communication in full (Internet traffic, incoming and outgoing calls).

The Convenient Packages option will become available to new and existing subscribers of the operator at all tariffs from August 27, 2020, will be connected automatically without disconnection… According to the terms of the service, after the expiration of the package of minutes / Internet traffic / SMS included in the tariff plan, additional packages of 30 minutes / 1 gigabyte / 50 SMS will be automatically activated. The cost of additional packages will be 45/70/10 rubles, respectively (including VAT). To connect additional traffic, the subscriber needs to ensure the availability of funds on the account. In case of insufficient funds to pay for connecting traffic in excess of that included in the tariff, payment will be made per second and per megabyte. "
Indeed, an additional 100 rubles on credit will now come in handy for paying for an additional package, otherwise, you know, a person with 3 rubles on his balance was sitting and quietly waiting for the packages to be updated. Now this will no longer work, first you have to pay for the money used from the credit of 100 rubles. Those who do not read the news are likely to fall into this trap. The question is also how the SMS-informing about all these gestures is organized. And will there be such information at all?
I do not argue that these loans are 100 rubles. in certain situations it will be useful to someone. You never know, suddenly missed, and there is nowhere to top up the balance? But the additional packages were treated harshly, it should at least provide for the possibility of turning off this happiness. Well, the fact that all this will be connected to all subscribers without exception is also not happy. As far as I understand, people did not really check the balances of packages in the tariffs, the free will end, and okay, if there is still nothing to write off from the balance, then there is nothing to worry about. Now there will be something to worry about.
In general, I am very interested in how subscribers will react to all these innovations. Most likely, they will grumble a little and subside, loyalty will not disappear anywhere. Even taking into account the new conditions, the freebie still remains a freebie, and this is the best PR on the mass market.
About unlimited on-net in MegaFon
Recently I wrote about the new tariff line "MegaFon" and, if anyone remembers, as always strongly recommended to check with the site of your region. For I cannot "grasp the immensity", and if I delve into the specifics and tariff changes of each region, then each review will be prepared for two weeks, and in half a year my roof will go down (there is no smiley face). So bear with the fact that there are at least key points that require attention, you get from me.
The point is that in St. Petersburg in the new line of "MegaFon" suddenly there was no intranet unlimited. Here you swear that there is often no "honest" unlimited, the intranet, they say, vilely spends a packet of minutes, and only then comes unlimited intranet happiness. Well, well … Would you like such a surprise? When the already familiar intranet unlimited is absent in principle? First, a package is consumed for all calls, then all calls (including within the network) are paid for at retail. It seems to be even logical, but very unexpected and unusual. Avant-garde, I would say.
There was not even much to find out about it. On the Moscow site there is a phrase about unlimited within the network, but on the St. Petersburg site it is no longer there. I dug a little deeper into the description – everything is correct: on the Moscow site, calls within the network in excess of the package of 0 rubles / min, on the St. Petersburg site all calls are 1.5 rubles / min. It's sad, but you and I are just another reminder that in tariffs a small (or rather big) "ambush" can wait anywhere.
I might not have paid so much attention to this tariff "feature" in St. Petersburg, but the trouble here is in our conditioned reflexes, which we used. Everyone has long been accustomed to the fact that there is intranet anlim in the package tariffs. Parallel to the package or after the package is another question, but it is! If the complete rejection of voice anlim within the network takes root in MegaFon, then colleagues-competitors will quickly copy it, so take a look at the new tariffs taking into account this possibility.
Refusing a landline number can be fraught
A fantastic case is described in the letter, it will be especially interesting for the owners of city numbers to read this story.
"In 2004, I purchased the number + 7812940xxxx from MegaFon St. Petersburg, and received the federal counterpart + 7921940xxxx. I no longer remember which number was the main one in the terminology of Megafon, and which one was additional at that time – but there were two numbers. Around 2017, he abandoned the additional city number (it was then definitely already additional in the terminology of Megafon) due to its complete uselessness (such an opportunity appeared in Megafon.SPb). And I only have the number + 7921940xxxx.

At the beginning of August 2020, calls began to arrive at my number, in search of a restaurant "G". They were mainly suppliers or office employees (the restaurant is sort of a chain one). Three days straight for 4-5 calls a day. Sometimes I thought, and did not pay attention.

15.08 a couple of times they called me and tried to reserve a table again. Interestingly I thought and looked on the Internet. It turns out that Megafon gave them the city number + 7812940хххх (my old city counterpart). In the evening of the same day, the administrator of this restaurant called me and the following dialogue took place:

A: What is your number?
Me: What do you care?
A: Why do my clients end up on your phone?
Me: How do I know? I have this number since 2004.
A: You must deal with these. Megafon gave us this number.
Me: What to deal with? I repeat that this number has been mine since 2004. You got yours recently, so figure it out.
A: Then you will be constantly called! You have to figure it out!
Me: Well, maybe then I will book tables …
Oh good. Book. We'll figure it out ourselves …

And now, starting from 24.08, I receive information from everyone that they cannot reach me at the number + 7921940хххх. There are no beeps, there are no autoinformers, just after pressing the "green button" there is a reset immediately. From different operators, from different cities. Simka inserted into 4 different phones (including a purely push-button), different network modes – not to get through. And if the SIM card is "off" then there is no phrase – "the subscriber is not online." At the same time, everything works fine for outgoing calls, the number is determined correctly + 7921940хххх, SMS messages "go" in both directions, the Internet works.

Megafon resolves the claim up to 3 business days. While we are waiting. But here two questions became interesting to me:

What possible problems in setting up the operator's equipment can cause such a problem that you cannot get through to me, but with outgoing everything is ok?
Is a causal relationship possible between the issuance of "my" old city number + 7812940хххх to a new subscriber? As far as I remember, all operations in Megafon were conducted through a federal number, and the city number was a "double". And if the restaurant "G", as a new subscriber, began to complain to Megafon – what if they did not "twist" something quite right there? "
I don't even know what to say to a person. I also tend to think that after the complaint of a valuable corporate (most likely) client, MegaFon went the simplest way, banally disconnecting the incoming voice communication on the federal number. What else could have been done to make people stop calling this number? To be honest, I have no ideas. People are not stupid, just "MegaFon" has been practicing and is practicing calls to landline numbers at inexpensive rates for a fee. It is logical to assume that many people first try to call the same "crooked" number, hoping that the direct number has a federal backup. Being sent to hell, they call the direct number to the restaurant they are looking for and complain. The restaurant, accordingly, complains to MegaFon and demands to think of something. So they came up with it.
The problem with the city number + federal links has been around for many years, and different operators solved the issue of abandoning the city numbers that had become unnecessary in different ways. I don't know how it is now, but in the past I sometimes had to be perverted in the most incredible ways. For example, MTS once did not allow unlinking a city number from a federal one, so what to do with a city number? The value of a "naked" city without a federal backup in the market is much lower, and the operator did not like such a maneuver, and the operator did not want to lose a subscriber of 304 rubles / month. The people went to another operator via MNP, waited for the 70 days prescribed by law and returned with their federal one back to MTS, here they already had every right to refuse to attach a city number to it. In "Beeline" I have had a city number for N years, which I gave up a long time ago. Either the system worked like this, or this city is now lying around in the Beeline and waiting for someone to buy it. If so, sooner or later the issue will be sold, and I will have the same cheerful life as the author of this letter. In "MegaFon", as we can see, they simply allow to untie the city and not pay for it anymore, the consequences are sad for both the former and the new owner of the number. If, after so many years, you still decide to abandon the city number, then first soberly weigh the pros and cons. This "mine" exploded at the author of the letter three years after his refusal from the city number.
And the last thing. The hand does not rise to scold the "refuseniks", the point is not only to save money on the monthly fee. The amount of voice spam to landline numbers is frightening, and it is also difficult to deal with this effectively, just to cut the bundle. What can you do, advertisers like to call landline phones, it is much cheaper via IP-telephony.
Danycom and Tele2, Shakespearean passions in the family
Here, fresh from the Danycom theme. I have written more than once that hot news often comes to the topic of what has just been written, then you suffer, add updates. This time I was lucky, I read the press release before the text was sent for layout. I could not find this release on the Tele2 website, so I will copy the entire text.
"In connection with the press release of Danycom Mobile, we inform you that Danycom Mobile has systematically violated and continues to violate contractual obligations in terms of payment for work on Tele2 networks. At Dany Call's request, Tele2 has repeatedly deferred payments to the company, despite the fact that Danycom Mobile's large debt includes not only monthly payments for traffic in 2020, but also payments for 2019. Tele2 is now considering the possibility of going to court to recover the full debt from Dany Call.

The subscriber base of Danycom Mobile is minimal: for the entire period of operation, the company has not reached the mark of 100 thousand subscribers.

More than 2 partners work on the Tele20 network, the total subscriber base of which exceeded 2019 million by the end of 3,75, they continue to actively recruit a subscriber base. According to a study by TMT Consulting agency, the number of new subscribers of Russian MVNOs in 2019 amounted to 3 million, with 69% of them falling on the share of Tele2 partners. In a short time, Tele2 quickly transformed a niche business into an MVNO factory. In 2020, the company launched an MVNO for commercial operation for GLONASS JSC.

Tele2's revenue from the MVNO "factory" in 2019 increased by 133% year-on-year. This has become possible due to the fact that most of our partners are successfully developing their virtual operators and using them to increase the profitability of their core businesses. "
The Danycom press release in question can be read here, a few quotes:
"The term of the MVNO partnership agreement with the current mobile operator has expired, the contract will not be extended for a new period. The main reasons are incorrect financial calculations of operating costs on the part of the partner, the requirement to pay for services that were actually not provided, as well as incorrect operation of the Tele2 network in some regions of Russia. We see further development of DANYCOM.Mobile in partnership with another mobile operator, negotiations with which are at the final stage (signing of the contract). During the period of a change of operator on the IT infrastructure, interruptions in the provision of communication services are possible. After the transition to a new partner, compensation measures will be implemented for our subscribers ", – comments Vladislav Deminsky, Development Director of the DANYCOM group of companies."
Considering that serious companies are not grandmothers on a bench, the statements are harsh and the accusations are quite serious. Who is to blame and who is guilty of what, I do not know. According to Tele2, Danycom has run into debt for the past and current years and does not want to pay, according to Danycom, they are demanding too much money (roughly speaking, they have been cheated), and even the Tele2 network works badly, what to pay for ?! In general, such a family scene in the telecom, with swearing and loud smashing of dishes. If I understand correctly, the transition to another hoster does not in itself mean the need to settle all mutual claims before the transition.
In the picture, a girl in a red suit switches from black to white, there are no yellow stripes, but who knows, who knows … I would like to note that changing an MVNO-hoster is not a field to switch. There is fuss over the roof, including integration and billing setup. Not a cheap event, and there must be very, very good reasons for doing so. Although for some reason I recalled the debt restructuring scheme popular in Russia: if you can't or don't want to pay off, then you go to another bank and he refinances you on more lenient terms. In general, until we wait and "we will see." No matter what Tele2 writes about the negligible number of Danycom subscribers, even about 100 thousand users is a significant figure. On the other hand, the "quality" of Danycom subscribers raises serious questions, too many of them use only free tariffs and are not ready to start paying anything from the word "in general". Do many operators need such subscribers? I doubt it.
In general, a strange story with this virtual operator Danycom. Recently (August 18, 2020), Kommersant published a note about the claim by MTS and MegaFon for 1.3 billion rubles, you can read it here. What, and these sharks of the cellular business have cheated poor Danycom? Okay, I think that we will read more about the further development of events.
Related Links
Share: 





we are in social networks:
Anything to add ?! Write … eldar@mobile-review.com