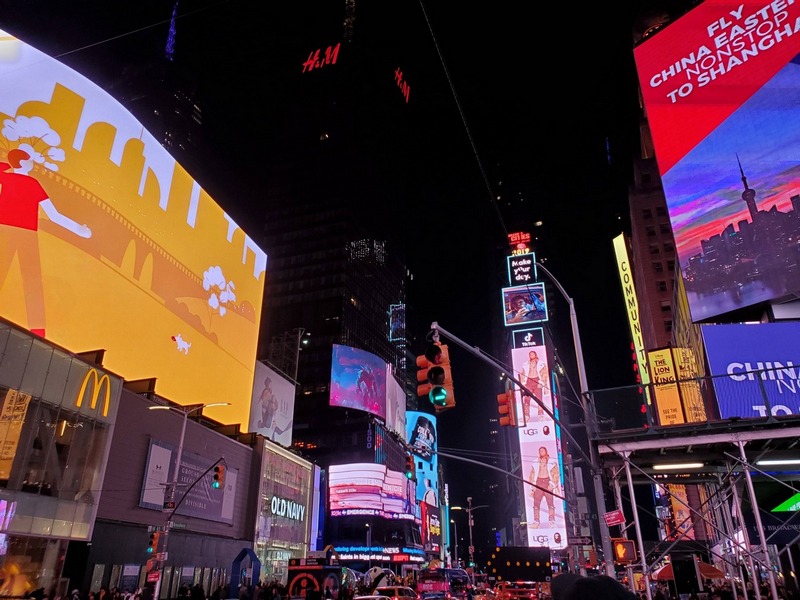 Hey.
Almost every day I hear that 5G is our everything, bread and butter for the whole world, without this technology it is simply impossible to imagine something in the future. Unwittingly, the topic of 5G turned out to be so promoted that even the old women at the entrance know about the new generation of communications, however, their understanding is limited by strange stories about "harm" and similar heresy. But ask an ordinary person, and he will give out a set of stereotypes, each of which came from somewhere else – high data transfer rates, you can play computer games, smart cities, autopilots in cars, and many other uses in the park, one better than the other. The extent to which the topic of 5G is promoted in the widest segments of the population gives it a priority, and it is clear that it is on the buzz. Another striking thing is that the unwitting victim of the popularity of 5G was the Wi-Fi technology, which ordinary people wrote off in absentia. Why do you need Wi-Fi, if 5G will provide no less speed, it will be in every smartphone and you can enjoy 5G conditionally anywhere in the world. Seriously? The fascination with technology is so great that a stereotype has arisen that 5G is the only viable option for building corporate networks, providing connectivity in stadiums and concert halls. But this is not at all true!
In fact, this question set my teeth on edge, every time I have to explain the difference between Wi-Fi and 5G, to say that technologies complement each other rather than compete. But people do not believe, it seems to them that only 5G should exist in the bright future. There is also the stereotype that Wi-Fi has existed since time immemorial and is not perceived as something new, innovative. But 5G, as we know, is the latest technology trend.
To consider this issue, I took Huawei as an example, since its example can show the imaginary competition between Wi-Fi and 5G. It is hard to imagine that the world leader in 5G solutions will support Wi-Fi just like that, if it makes no practical sense.
Wi-Fi 6 or 802.11ax, the twin brother for 5G
The Wi-Fi 6 standard (802.11ax if you like) began to be developed a long time ago, the first pieces of hardware for it appeared in 2016, these were test samples for studying the technology's capabilities in practice. By 2018, the standard was overgrown with both a variety of hardware and algorithms for working in the real world, although a couple of years remained before the adoption of official specifications. Initially, the standard was designed to complement 5G, closing the weak points of this technology. And there could be no question of any competition between 5G and Wi-Fi 6, so Huawei has been actively developing and developing both directions.
Let's take a look at 5G networks from a design perspective. To cover a unit of area, you need about three times as many base stations as 4G. If we are talking about dense urban development, the world's largest megacities, then the number increases even more.
To achieve high-quality coverage inside buildings, the operator will have to install more base stations or repeaters, expand the infrastructure. High data transfer rates turn into high costs, which will result in a high cost of communication services.
How much does a 5G module cost for a smartphone or other device? The minimum cost will be from 50 to 100 dollars per unit, and even against the background of the cost of flagships, this seems to be a noticeable increase in price. Okay, let's put the question differently: how much does a Wi-Fi 6 module cost that can provide comparable data transfer rates? No more than ten dollars. The difference in the economy is already visible at this moment, on the equipment that an ordinary person can buy.
In infrastructure, these differences remain in approximately the same order. To cover any building with a stable 5G signal, you will need several times more budget, and it makes no sense, since you will have to look for modems for all computers and laptops that support this technology. While regular Wi-Fi is available in any device.
Telecommunication giants realized the cost difference a long time ago. So, Huawei began to create solutions for both Wi-Fi and 5G for different types of clients. Let's take a large financial center as an example, where many different systems depend on the quality of communication – logistics, customer service, and simply providing access to the network for those who come to visit.
The photo shows an international financial center in Dubai, the complex houses more than 2400 companies, and houses at least 25 people. This is the financial center of this part of the world; the performance of each individual company depends on the quality of communication. By the end of 2019, Huawei switched its existing Wi-Fi network to Wi-Fi 6, which provided complete coverage of all premises, from moving elevator cabs to previously dead zones near the main floors of buildings. Wi-Fi 2019 has been operating in all DIFC public spaces since November 6, the network access speed has quadrupled, and the signal delay has decreased. At the same time, the technology is available here and now, and the number of devices supporting both Wi-Fi 6 and previous versions of Wi-Fi in the hands of residents of the complex and visitors is huge. There is no point in waiting for 5G as Wi-Fi 6 is already there and working. With the advent of 5G, people will get coverage outside the building with maximum access speed, but inside the building they will be able to choose whether to use Wi-Fi or 5G. Do not forget about the commercial component of both solutions. For DIFC owners, the cost of a Wi-Fi 6 solution is lower than a potential 5G installation. As well as the cost of each GB transmitted over the network is several times lower, which makes access comfortable and inexpensive for visitors. This is a great example of how existing Wi-Fi 6 solutions can equip crowded areas with next-generation networks. And there is no need to expect 5G to appear.
Offhand, you can think of other places where Wi-Fi 6 will come into play. The first thing that comes to mind is airports. Huawei Connect Shanghai showcases solutions for huge airports. Smart cameras are able to track the movement of passengers, show them information about their flight, having previously recognized them by their face. And such systems are mixed, they work with both 5G and Wi-Fi.
The beauty of combining the two technologies is that you can be more cost-effective, you don't have to rely on one technology. For example, the largest American operator Verizon plans to use millimeter-wave 5G for mobile Internet in stadiums. Excellent access speed, low latency, it will be possible to transmit 4K video in real time, create various services for visitors. Minuses? You need to have a smart phone that is expensive enough to experience the benefits of such a fast network. And Verizon is interested in the fact that subscribers buy expensive smartphones and get an advantage over those who will not be able to use high-speed Internet at the stadium. It is more correct and more democratic to create a mixed network, where there is access using both Wi-Fi and 5G. Huawei, in fact, creates such heterogeneous networks, and in order to manage the load, they put on top of the software that controls access to the network in real time, sets priorities for different users. Whatever one may say, in all senses this is a smart solution that allocates resources as efficiently as possible and does not drive everyone without alternative into the framework of one opportunity that will not be available to the widest possible audience.
When someone claims in front of you that the days of Wi-Fi are numbered, please remember the economic component of this technology. It is simpler and more affordable, while providing indoor and outdoor network performance comparable to 5G. And therefore, there are no prerequisites for Wi-Fi to suddenly disappear somewhere. The prime cost of this technology is low, which means that it will be in demand.
The same Huawei produces a wide range of equipment for Wi-Fi 6, building networks on this technology (look for the name AirEngine). And the example of Huawei is interesting here in another aspect, it demonstrates the proximity of Wi-Fi 6 and 5G. Most of the AirEngine devices use developments for fifth generation networks, for example, these are antennas that automatically adjust to users, their movements, and their use of network bandwidth. Having experience in building large projects for operators, Huawei integrates it into such solutions, they cease to be a thing in themselves. This is not just a box with Wi-Fi 6 and a set of features, like a home router that was stuck in a public space and added a little software for authorization. In fact, this is the construction of your own Wi-Fi 6 networks, which you can manage, like a small operator's network, to set your own rules of the game.
In Russia, large corporations quickly found their bearings and realized the potential of Wi-Fi 6, the increased speed of both network access and data transfer saves time and money. Large equipment costs at the initial stage translate into a gain in operating costs. Of course, if we are not talking about providing a small office with an access point, but about complex projects in which you need to provide communication in a building or on the territory of a large complex. Knowing firsthand about several large projects, I asked to tell you about them, here an amazing discovery awaited me. The corporations do not want to share any information about this, they consider it their competitive advantage. I liked one phrase that I cannot but quote: "While our neighbors dream of 5G and wait for this technology to automate production like manna from heaven, we have already installed a new network, simplified data flows as much as possible and made them transparent. The efficiency has increased two to three times, the economic effect is visible. Here and now".
On my own behalf, I will add that it is much easier and cheaper to create devices for Wi-Fi 6 networks, design bureaus that can work with 5G can be counted on the fingers of two hands, but those who integrate Wi-Fi anywhere, into any sensors , a lot more. And for the B2B market, where development speed is important, this is an invaluable advantage.
Will Wi-Fi someday be dead? It is quite possible, because who knows what technologies will replace the current generations. But one thing can be said for sure: today Wi-Fi is not only not dead, but acquires more and more features from mobile networks, it becomes more complicated and more interesting. This technology does not compete with mobile networks, but successfully complements them. Both 5G and Wi-Fi 6 are designed to go hand in hand together. You can even joke that this is a happy marriage. Therefore, do not bury Wi-Fi, his death is not visible even on the horizon.
Related Links
Share: 





we are in social networks:
Anything to add ?! Write … eldar@mobile-review.com