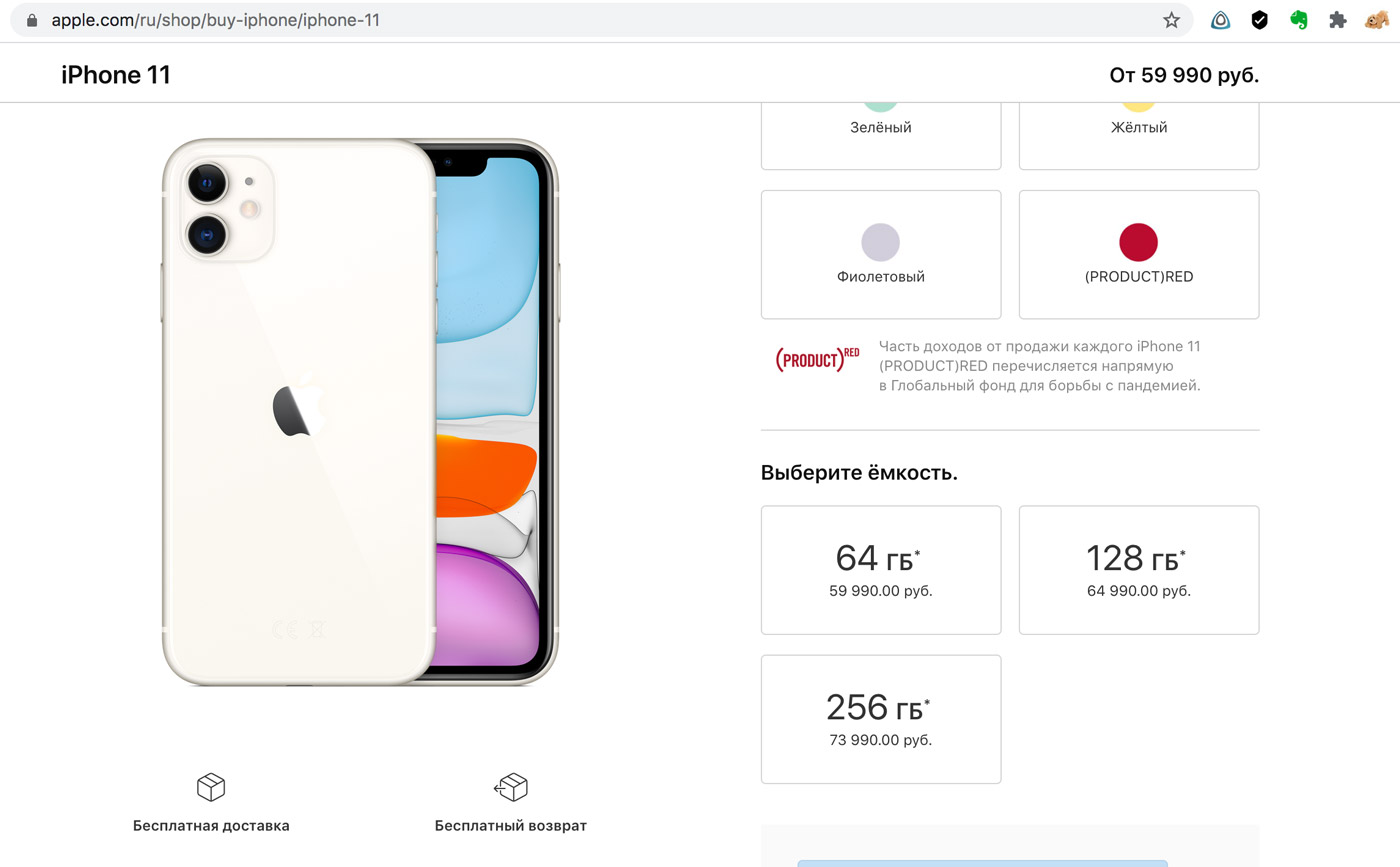 Hey.
Today there will be a presentation of the iPhone 12 line, the company will show its new models, tell about their cost, highlight key features. At 20.00 we will try to discuss with you what we will see and how interesting it is.
But even before the presentation, there are a number of questions to ask and try to find answers to them. Why before the presentation? Yes, in order to look at the announcement through the prism of the characteristics of the devices, what has been added to them, and what is not in them. After all, the iPhone 12 will not live in an airless space, they are presented in a highly competitive market. And therefore, you need to look in the context of what they are, how they can oppose their direct competitors.
Four iPhone 12 models and their cost
It is assumed that Apple will release four iPhones at the same time for the first time. Why four? The answer lies in the fact that any model has a guaranteed sales volume. The more devices you bring to the market during the quarter, the more shipments you can show. This year has been challenging for Apple, and in the fourth quarter, shipments of four smartphones at once could provide the necessary stability that cannot be achieved otherwise.
Let's take a look at the models and what they have to offer buyers. Let's start small iPhone 12 Mini:
Screen diagonal 5.4 inches
Memory capacity – 64/128/256 GB
Two main camera modules
Sales start on November 13
Cost in the US from $ 699
iPhone 12:
Screen diagonal 6.1 inches
Memory capacity – 64/128/256 GB
Two main camera modules
Sales start on October 23
Cost in the US from $ 799
iPhone 12 Pro:
Screen diagonal 6.1 inches
Memory capacity – 128/256/512 GB
Three modules of the main camera, LiDAR, optical zoom x4
Sales start on October 23
Cost in the US from $ 999
iPhone 12 Pro Max:
Screen diagonal 6.7 inches
Memory capacity – 128/256/512 GB
Three modules of the main camera, LiDAR, optical zoom x5
Sales start on November 21
Cost in the USA from $ 1
Rumors claim that European prices will not be symmetrical to American ones, they will increase. Since Russian prices are set on the basis of European ones, let's do this experiment, try to set prices at the level of those in the United States, but in euros. We will get 699, 799, 999 and 1 euros, respectively. I am playing in Apple's favor in this case, proceeding from the optimistic scenario of the cost of new models.
Last year Apple changed its rule and played a little with prices for the Russian market. So, the task was to enter the same iPhone 11 in the basic version at 59 rubles. The price step broke a little, the next versions cost 990 and 64 rubles.
For comparison, in Germany the prices for the same device are 778.85, 827.55 and 944.55 euros, respectively. The euro exchange rate is currently 91 rubles, which makes the cost of the same iPhone 11 10 thousand rubles lower in Russia than in Germany. Rare case. Since Apple has tools for hedging currency risks, it is impossible to assume that the price of the iPhone 12 will be directly equal to the European value multiplied by the exchange rate. Most likely, the rate will be set at 86 rubles.
Let's calculate how much these devices will cost at this rate:
| | | |
| --- | --- | --- |
| 12 iPhone Mini  | 699 евро | 59 990 rubles |
| iPhone 12  | 799 евро | 69 990 rubles |
| iPhone 12 Pro | 999 евро | 84 990 rubles |
| iPhone 12 Pro Max  | 1 099 euro | 94 990 rubles |
And these are prices for basic configurations of smartphones, not versions with a large amount of memory. The price step, depending on the model, can be 4-5 thousand rubles for the next version from memory, with the exception of the 512 GB version, where the cost step will be higher.
It seems that prices have barely changed, but this is not entirely true. The younger Mini model becomes basic, you need to dance from its cost. And it turns out that the price increase in Europe by at least 100 euros. Behind the brackets I will leave the question of whether the kit will include a charger. Most likely not, which means you need to add extra money, this is a hidden increase in value.
The above prices are very optimistic, taking into account the fact that Apple was able to achieve different prices for the Russian market and are not afraid of the gray market, they are ready to sell at prices lower than in Europe. Believe it is hard, not everything is so bad at Apple to grab at straws in the face of the largest European iPhone market, which is present in Russia.
The decline in prices for the previous line of smartphones will not be gigantic, most likely, prices will be lowered by 10 thousand rubles in order to push demand for models.
Let's take a look at Samsung's lineup to see who these models compete with and how they differ in value.
Samsung
Price in rubles
Estimated price
in rubles
Apple
S20 FE
49 990
59 990
12 iPhone Mini
S20
69 990
69 990
iPhone 12
S20 +
74 990
84 990
iPhone 12 Pro
S20 Ultra 5G
99 990
94 990
iPhone 12 Pro Max
The models will obviously be close in retail price, which is a must for Apple. So everything that is possible will be thrown out of the package. Therefore, there are savings on screens (there is no 120 Hz refresh rate, as far as rumors in all models assure). Apple's task is to put at the same price as Samsung models, which are noticeably weaker in all aspects.
Basic version of 64 GB memory in 2020-2021? It's impossible? But that's exactly what Apple does with the iPhone 12/12 Mini. The same iPhone 12 has a direct competitor in the face of the Galaxy S20 FE, but the devices are incomparable in most characteristics, the product from Apple is weaker. We will definitely make a comparison, but for now I will leave it as it is – all the characteristics of new products from Apple are worse than in their prototypes from Samsung.
Since the days of the iPhone X, Apple has not been able to get rid of the bangs, the screens remain cropped (the real diagonal is less than the stated one, since the bangs eat up a piece of the screen). The small batteries that the iPhone has become familiar with. They promise reverse wireless charging, it took Apple years!
New design? It is roughly similar to the rehash of what we have already seen. The screens are good, but in terms of quality and features, they don't match those that Samsung puts in its smartphones. In terms of camera capabilities, you will need to look separately, but nothing portends a revolution, here Apple is exactly the same as catching up.
What will be praised is the emerging support for 5G. Apple was the last to be able to add this technology to their smartphones, everyone else sells 5G smartphones in tens of millions, but Apple was late for this celebration of life. For them, 5G support is expensive. Interestingly, in Russia, models without 5G support would be appropriate, which would reduce the cost of the iPhone by about 10 thousand rubles. But, alas and ah, Qualcomm's courts have been lost, which means that the agreed volume of modems must be purchased.
Let's go back to the display frequency of 120 Hz. You can put the fastest processor on the planet, but the interface won't be smooth if you don't have this capability. And, apparently, they saved on this, which means that there will be no difference with the current generation, and this is sad.
In general, it is extremely difficult to come up with a reason why you need to buy an iPhone 12 instead of the previous iPhone. Image? Has already evaporated like smoke. The desire to spend a lump sum to be on the wave of progress? Maybe. But only this progress for Apple has stopped, the company is catching up with other manufacturers and in this race every year it lags more and more.
Without a doubt, this is just my subjective opinion, because this year in Russia 9% of buyers have chosen the iPhone, however, the younger models, but this is not so important. The main thing is that they chose and support the company. It is not among the top three manufacturers, it is losing the market both in terms of quantity and in money. So, in the third quarter, for the first time in several years, Apple in Russia took second place in monetary terms. Cause? It is described above – the image has disappeared, expensive devices, which lose in direct comparison with competitors.
And so before the presentation, you need to ask simple questions. How much are you personally willing to pay for outdated models in a new wrapper? For what other companies have at fundamentally different prices and, moreover, for a long time. By answering at least this question, you will be able to understand how successful the iPhone 12 line will be.
In general, 2021 in the wake of the global crisis can be described simply – not the time for the iPhone. And we will be convinced of this very soon.
At 20.00 come to us on the YouTube channel, in a warm atmosphere we will discuss new products from Apple, in which I do not believe at all. I am sure that Apple's friends will go out of their way and gush with emotions, and we calmly and on the shelves will sort out what is good and bad in these devices. Simultaneously with the presentation. Come visit.
Related Links
Share: 





we are in social networks:
Anything to add ?! Write … eldar@mobile-review.com