Hey.
We continue to sum up the results of 2020 together, we have already published several materials on this topic, check them out.
In this article, we will try to outline the technologies that have become available in commercial devices that have changed our understanding of the comfort of using electronics. Discussing this material with friends, when his idea was just born, I came across an emotional perception: "What can I say, almost nothing changes, the changes are scanty and do not deserve attention, what are you going to write about?". In response, he asked to bend his fingers and began to list what could be considered important for the market and the development of electronics next year, at some point he simply stopped. If for specific commercial products the pandemic played a negative role, since the factories were standing, there was a shortage of components, then with technologies it was exactly the opposite, the investment and development cycle was so long that the influence of the pandemic was leveled, and we did not feel the influence of this factor. For convenience, I will divide the text into small chapters, since it is appropriate here, we will discuss each development separately.
Content
5nm process technology and the first processors from Apple, Qualcomm, Samsung
ARM-based computers, Apple's MacBook line
AI algorithms, tensor and scalar computing
Flexible Smartphone Screens – From Experiment to Mass Products
Displays with a high refresh rate – 120 Hz as a mainstream product
The TV is turned into the center of a smart home and a computer
New modules for cameras – 108 megapixels
Other technologies – 5G, Wi-Fi 6E, fast charging and more
5nm process technology and the first processors from Apple, Qualcomm, Samsung
We are accustomed to the fact that improving the technological process for processors brings benefits in several aspects – speed of work, less power consumption, less heating with an increase in the clock frequency of fast cores. This development path allows keeping the processor architecture plus or minus unchanged and achieving growth in other characteristics. It is clear that no one leaves the architecture unchanged, it is also being modified, moving to a different arrangement of cores, different software and hardware solutions. But even without that, the improvement in processor performance when going from 10nm to 7nm or from 7nm to 5nm would be noticeable.
The transition to the 7 nm process technology happened in 2018, at the end of the year solutions from Apple, Huawei, and later from Samsung appeared. In 2020, manufacturers are switching to the 5 nm process technology, the first was the Apple A14 Bionic processor. Huawei's HiSilicon is temporarily out of the race, their 5nm processor is ready, but the company cannot produce it due to US sanctions. Samsung is not in a hurry as usual, just like Qualcomm offers its solutions (Snapdragon 888 as the first processor with such a technical process) in the first quarter of 2021.
The gain from switching to 5 nm is obvious, the devices work longer with the same or smaller battery size, which is very conditional for the consumer, since the entire set of characteristics must be taken into consideration. For manufacturers, the development of processors for a new process technology costs a pretty penny. Look at the sign from IBS, it clearly shows how costly everything has become.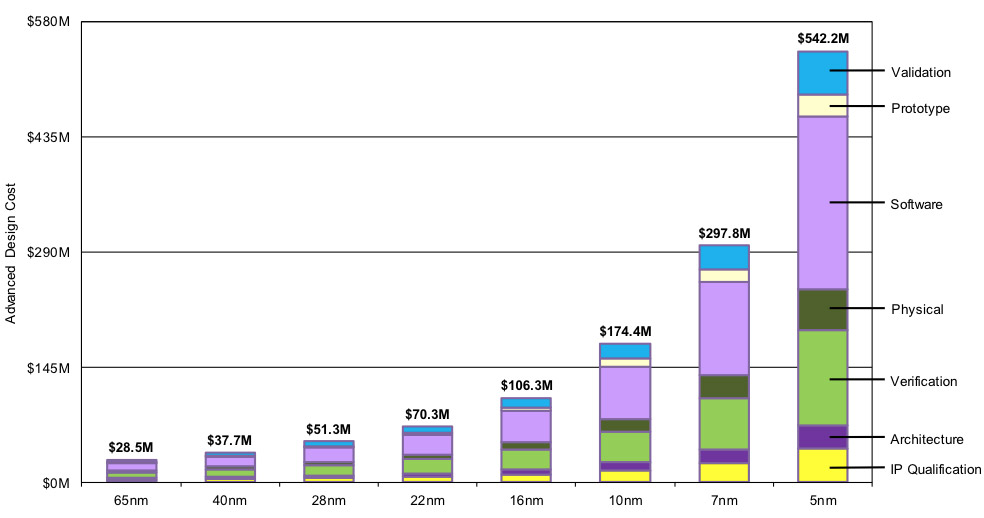 Therefore, it is impossible to expect that processors made according to this technological standard will become available in the mass segment, 7 nm processors are just arriving there, and these are models of the middle price segment. With the introduction of 5 nm for the mass market, there is exactly the same problem, production should develop gradually, the equipment should pay off, and this period will be 1.5 times longer, at least compared to 7 nm.
In the technological race, the next stop is 3 nm; all major players are guided by this technological process. Intel plans to launch factories with 3 nm only in 2025, but TSMC will begin mass production of them in 2023. Samsung plans to produce 2021 nm from the end of 3 (there is also 4 nm). The race continues at full steam, and the results will be interesting for us, since depending on the readiness of the 3 nm process technology, this or that company will be able to get ahead and show performance growth in their processors in synthetic tests. For some buyers, this is important, since they are not comparing real performance in tasks where all subsystems of devices are involved, but virtual parrots.
Qualcomm is likely to move to 3nm from Samsung in 2022 to keep its chipsets growing at a fast pace. In 2020, one of the highlights in the smartphone market was the PR campaign against Samsung's Exynos processors, which called them slow, bad and unstable compared to solutions from Qualcomm. A lot of articles, videos, in which it was "proved", adjusting the result to the required one. By the middle of the year, the apotheosis of the campaign happened, when, with reference to mysterious sources, it was claimed that Samsung had closed the R&D center that deals with processors, in the future there will be no Exynos, since it is so bad and the company admits it. In fact, everything is exactly the opposite: Samsung is investing billions of dollars in this area, building new factories, actively selling Exynos to other manufacturers, primarily Chinese companies.
ARM-based computers, Apple's MacBook line
The processor is the heart of any device, and the British company ARM is developing the architecture of the same name, it is used in completely different devices – phones and smartphones, tablets, watches and now computers. As part of the trade war, the US wanted to acquire ARM, but the deal stalled, since no one in the world wants one country to control key technologies, this is a threat to everyone.
The Wintel bundle (Windows and Intel x86 processors) came under threat a few years ago, when Microsoft began actively developing Windows for ARM, such laptops even appeared on the market. Five years ago, they were shown under glass at exhibitions, showed a record-breaking operating time. But the first models were not very successful, as they worked rather slowly and were inferior to similar Intel machines. The flaws were removed, the new ARM processors saved the operating time, but at the same time turned out to be fast. Due to the complexity of the transition to such solutions in the camp of Microsoft, they did not force development, these were experimental models of laptops, it was impossible to call the market a mass market.
Apple decided to change everything, as the transition to the ARM-architecture provides a savings of at least $ 100-150 on the cost of the processor. It's extra efficiency, money to pocket. At the end of 2020, the company introduced the M1 processor to the market, which showed excellent results in synthetic tests (these are three computers at once – Mac Mini, MacBook Air, MacBook Pro).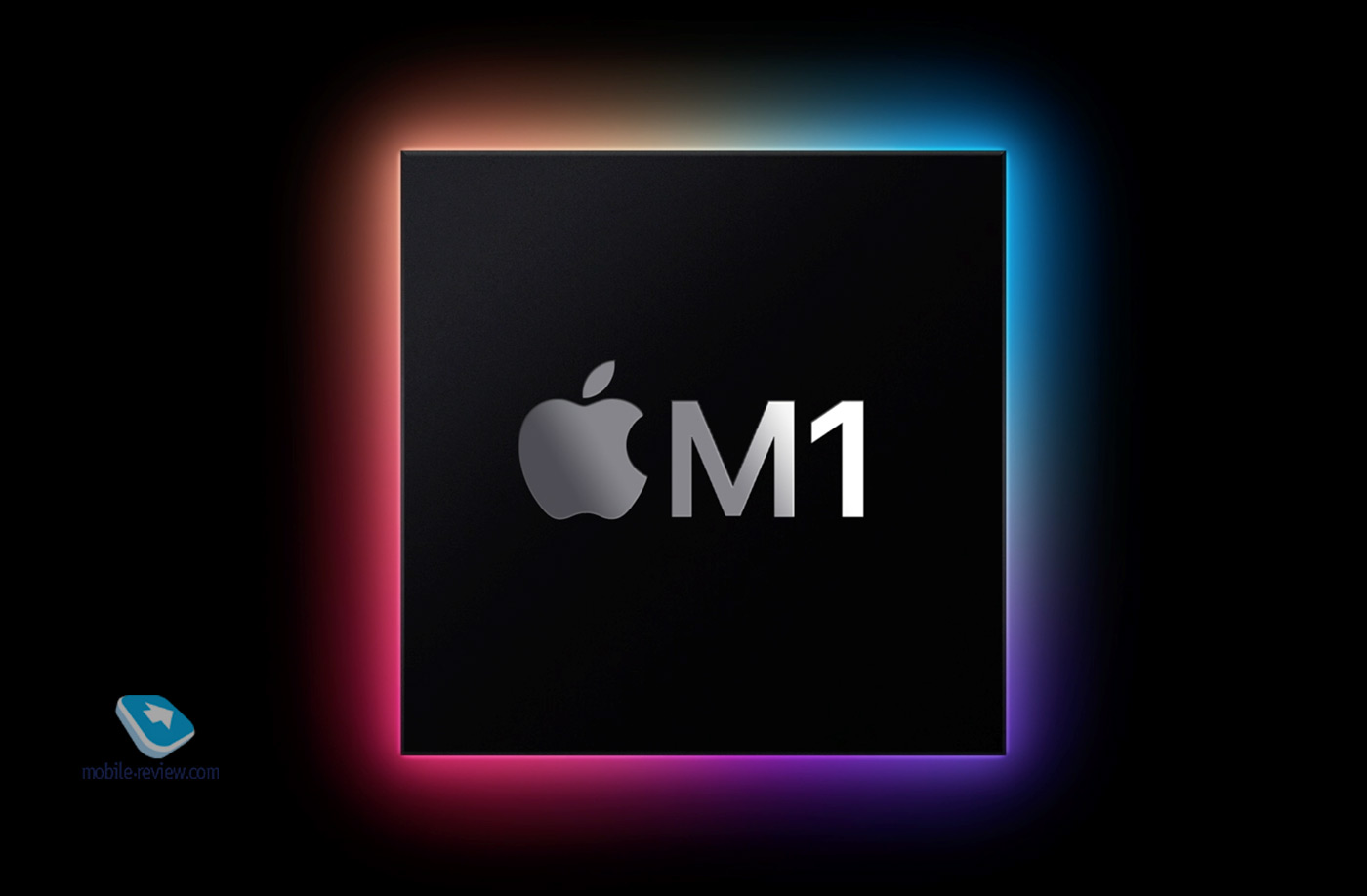 Since most of the applications are written for x86 processors, they can be run on the M1 through the compiler, they mostly work, the performance is more than satisfactory. The advantage in the form of operating time from one charge remains. In fact, Apple has pushed the entire market for other manufacturers to build their ARM solutions on Windows in 2021, and we will see dozens of such models.
Every day, something that threatens Intel's position has happened, consumer computers will begin to creep into ARM-architecture, which will increase Qualcomm's sales, but Wintel will put the bundle on the brink of survival. This will not happen tomorrow, the process will be gradual, but thanks to Apple it is accelerating. What cannot be taken away from the company is the ability to popularize certain technological solutions. Therefore, 2020 can be safely called the year when ARM processors came to computers in large quantities and were no longer just an experiment. This is a key technological shift in the processor market, an event that cannot be ignored, it changes the entire balance of power.
AI algorithms, tensor and scalar computing
When they start talking about the existence of artificial intelligence in devices, I involuntarily frown, this statement is so sore. What is called artificial intelligence is a huge class of mathematical problems and algorithms that have become possible due to the emergence of new hardware, and it is being improved every year.
Now it is important for the processor not only how many mathematical operations it can perform per unit of time, but how quickly it processes AI algorithms. To do this, manufacturers introduce separate cores, which are responsible for AI and evaluate performance based on them.
Engineering thought follows the usual route, there are even more processor cores, each core becomes more powerful. But beyond that, in 2020 we see a shift towards a general-purpose architecture where memory for AI computing is pooled, as well as new technical gimmicks are emerging.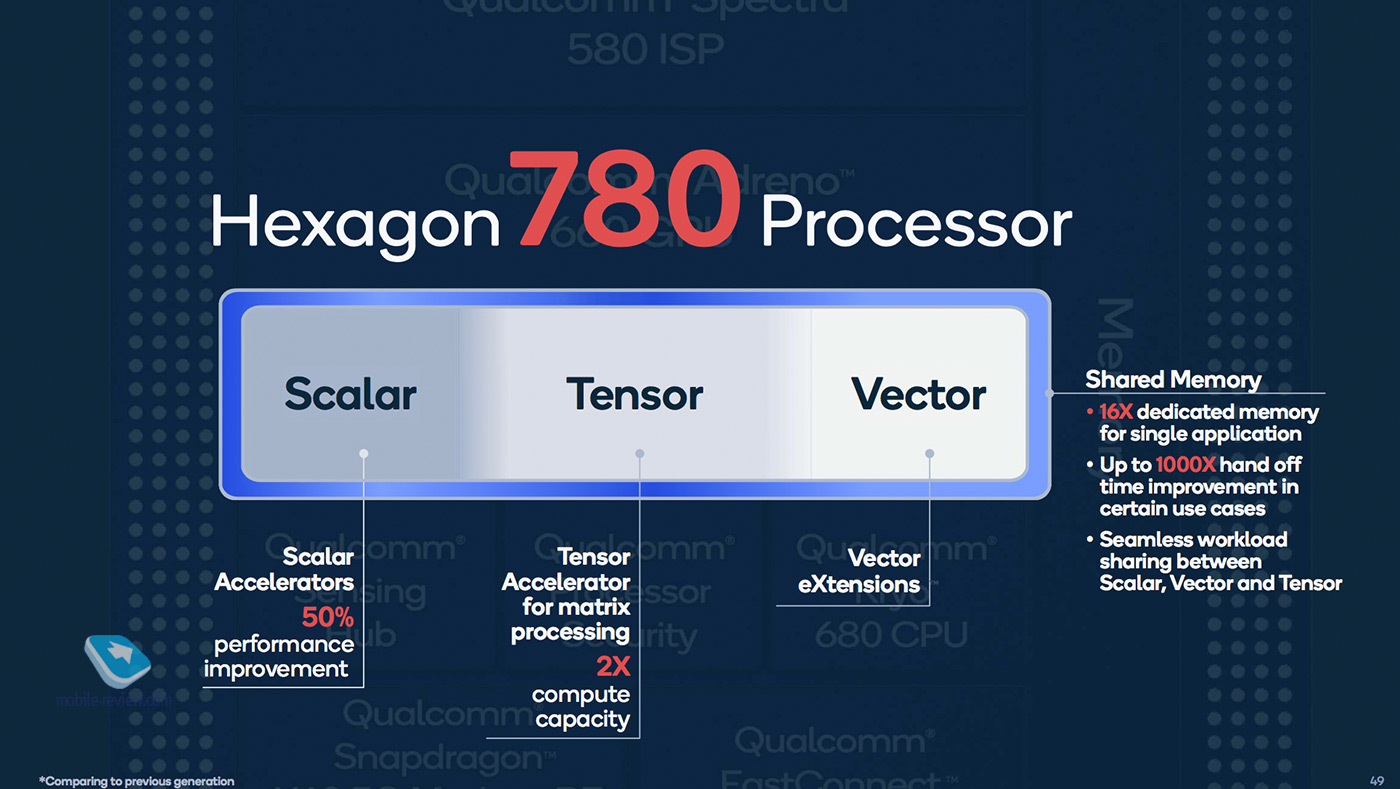 You can read more about this using the example of the Snapdragon 888 processor and a separate coprocessor for AI computing here.
The next generation of hardware opens up a wonderful new world for services and hardware features. For example, in 2020, standby voice recognition has appeared in mainstream models, all thanks to the AI ​​capabilities of processors. And this is just the tip of the iceberg, because computational photography became possible thanks to the same developments. At least in the next decade, AI algorithms will develop very quickly, which will give us fundamentally new opportunities, and with the arrival of ARM processors in computers, this will become possible for them as well. Both Intel and AMD are lagging behind in this race so far.
Flexible Smartphone Screens – From Experiment to Mass Products
In 2019, the Galaxy Fold appeared on the market, this smartphone with a flexible screen became the first commercial device, although the company emphasized that this is an experiment, even singled it out in the Z series.In the past, the letter Z stood for experimental models. But in 2020, the experiment was recognized as successful, the technology of flexible screens is developing, the whole series now has the letter Z, it is associated with this type of product.
In the world, on the fingers of one hand, you can count those who are able to create flexible screens, Samsung has been creating the technology for about ten years, they have achieved that it is economically viable. But the segment itself, due to the cost of the devices, remains rather small (in money it is noticeable, in pieces it is negligible on a global scale). The main competitor is Huawei, but the sales of their Mate X solution are negligible, although there are stories in the press about millions of smartphones sold, they do not find confirmation. Other players produce negligible volumes of devices, sell them at a negative rate (look at the Moto RAZR, the device does not find demand in the market, and the price is constantly being reduced for it).
Samsung's top-down strategy is familiar to the company. First, expensive solutions are created at the maximum cost, at their expense models in the lower price segments are financed. The first Fold is sold in Russia at a price of 160 thousand, the women's clamshell Z Flip comes out in March at a cost of 120 thousand rubles. A small flexible screen, forgotten by many clamshell form factor. The device instantly becomes popular as a fashion device, sales are higher than expected. We can say that smartphones with flexible screens have entered the mass market. At the same time, the technology has matured, in the second Fold the hinge has changed, new use cases have appeared. It is a rare case for the modern electronics market when devices that are one year apart are so strikingly different, progress is visible to the naked eye. Customers are aware of this, and the Z Fold2 is becoming significantly more popular, the model is selling twice as fast as its predecessor. There are no direct competitors, other companies are stuck in this market, because they are not ready to sell such devices even at a cost price, it exceeds $ 2, and they are not ready to sell them by subsidizing the devices either. Therefore, flexible screens for everyone except Samsung are the lot of exhibition devices, which are shown with great fanfare. The Moto example demonstrates that, even with a small lineup to attract attention, there is no way to sell such devices widely.
Displays with a high refresh rate – 120 Hz as a mainstream product
It seems that screens in mobile devices have reached their peak of development, a huge amount of technology has been invested in them, they are akin to a piece of engineering art. In 2020, for the first time, a high refresh rate of the screen becomes available to the general public, it makes scrolling through lists, and working with the interface is much more comfortable. It is difficult to visually determine the difference, but turning off 120 Hz, you immediately feel that something is wrong, the smartphone starts to "slow down". This technology affects the senses, it is almost impossible to measure the difference in a domestic environment, but flagships should have a higher refresh rate than regular models.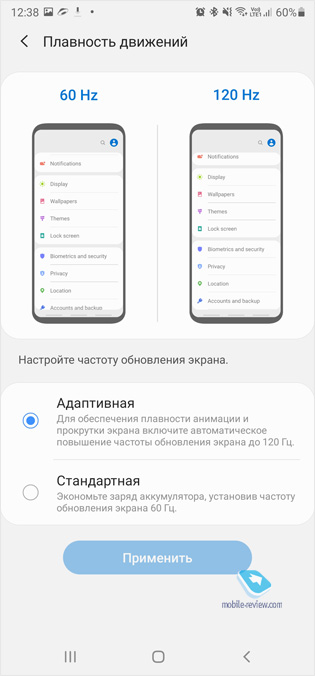 Apple does not add a high refresh rate to its lineup, as it is expensive. Samsung is late in comparison with Chinese companies, making 120 Hz a feature of new models. Many Chinese manufacturers, as well as Google, are saving and adding 90Hz screens – better than nothing.
Imperceptibly for buyers, a frequency of 120 Hz becomes necessary for flagships, without this feature the devices are perceived as inferior, it seems that something was not reported.
The TV is turned into the center of a smart home and a computer
They are trying to turn smart TVs into the center of a smart home, so that you can control different sensors from a large screen, watch the picture from cameras. All manufacturers have been in this direction for several years, they have built in additional features, but users do not share the enthusiasm: for many, TV is TV and the opportunity to watch movies on the big screen, occasionally listen to music, if a person has bought a soundbar.
The Galaxy line of smartphones has a DeX option, when you can connect to a TV via an HDMI cable, and work with all applications and your files on it. You can also connect a keyboard and mouse (both to a TV and to a smartphone). In 2020, DeX starts working over Wi-Fi, no wires are needed anymore, but the number of supported models is small.
For those who have been able to look at their TV from a different perspective, having DeX is a real opportunity to ditch the computer. The top-end models also build in tools for remote access to a PC, you can broadcast the desktop of any computer to the TV panel and work on it.
Separately, these technologies do not play any role, but together they show an important milestone in the development of televisions as such. Manufacturers begin to create a harvester out of them, the market is divided into smart and conventional TVs. In 2020, sales of smart TVs exceeded those for conventional models, which began to cost inexpensively (55 inches of a "stupid" model in retail could be bought for 13 thousand rubles!). If you count all the smart TVs that are in people's homes in Russia, it turns out that there are already a third of them! The market is developing slowly, as old models are not replaced so quickly, the lifespan of TV is 10 years or more. But the direction of development is clear, as well as the desire of people to be modern. The next point of growth in sales of smart TVs will be a smart home, the ability to connect it to a TV and control it from a large screen seems attractive to many.
New modules for cameras – 108 megapixels
Computational photography has become the standard for the market, and image processing algorithms in conjunction with processors and individual ISPs have leaped forward. This puts forward new requirements for the hardware, modules are needed that can get the maximum of details, which can then be processed and made photos more interesting. The shift is primarily conceptual, since, by default, new high-resolution modules take pictures in the same way as the old ones, or even slightly worse, which can be seen from second-tier manufacturers. Without processing algorithms, the quality of photos from 108-megapixel modules or other QuadBayer-matrices is usual, the possibilities are revealed precisely due to the software.
The market is dominated by two approaches, some put such modules as they are and do not bother with algorithms (for example, Xiaomi), others place a bet for several years ahead and gradually improve the quality of algorithms, pulling everything that is possible from the hardware. Samsung can serve as an example of the second approach, the first device with such a module is the Galaxy S20 Ultra, it is fundamentally different in terms of perception and habits in photography. In 2020, several firmwares are released that change its capabilities in photography, then other models with the same module appear.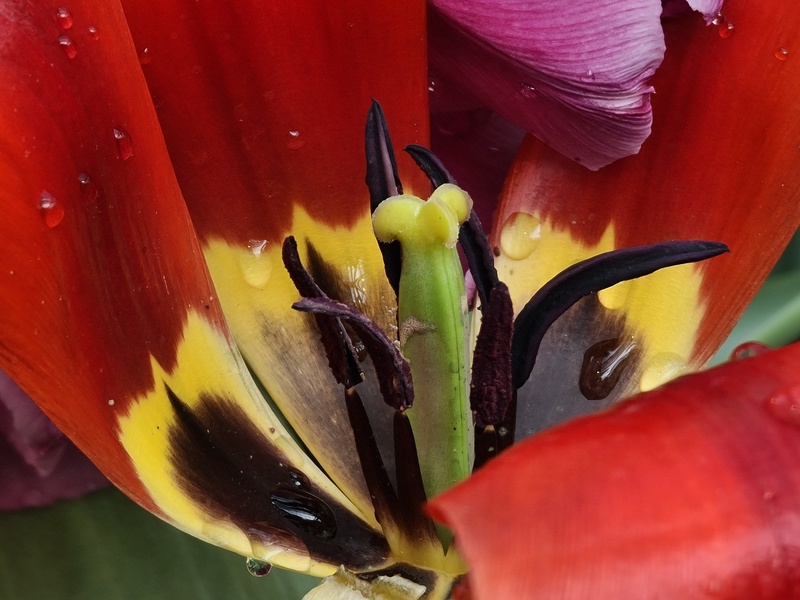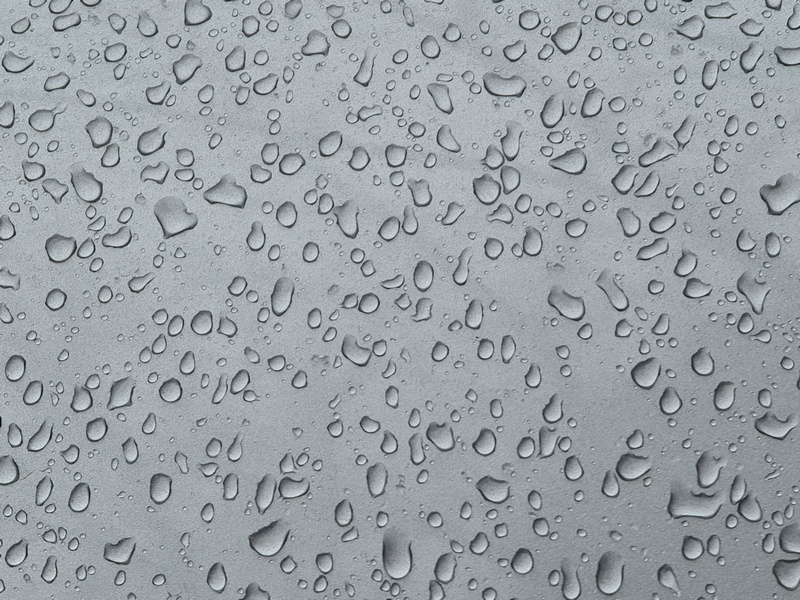 There are no universal solutions in photography, so the number of modules for photography is growing, the main camera, as a rule, has three modules, plus an additional ToF. In 2021, this direction will be developed, but the emphasis will still be placed on image processing algorithms. The 108 megapixel module becomes that laboratory in which new solutions are tested for all models, without exception.
Other technologies – 5G, Wi-Fi 6E, fast charging and more
Above are the technologies that have become key for the devices, this is a 2020 discovery that, one way or another, will affect the entire market. But there were other technologies that remained behind the scenes. For example, 5G continued to develop, and more devices appeared to support the next generation of networks. But in many countries, the networks themselves are absent or operate in a limited number of places. In Russia, 5G has not appeared, the launch is postponed indefinitely for various reasons (we will talk about this in detail in the results of the year about operators). In the hardware aspect, new 5G modems appeared, mmWave support, the quality of the product improved. But the prices for modems remain prohibitively high, which has created the need for many manufacturers to divide the same model into two options – with and without 5G. The cost of the second option is at least $ 100 lower, which gives a cost benefit. For example, the Galaxy S20 5G in the US costs about $ 1, in Russia it is sold for 000 rubles.
In North America, Wi-Fi 6E is actively developing, an additional 6 GHz band is open, and companies are starting to build public Wi-Fi networks. Many users hope that such routers will become available everywhere, but this is utopia. Firstly, routers supporting this frequency will be more expensive. Second, not all countries have technology licenses. The advent of consumer devices is dated to 2021, but history is important to America. The irony is that operators will build these Wi-Fi networks to avoid the high construction costs of 5G.
Fast charging has continued to evolve, in some cases it is possible to charge the battery 100% in half an hour. But the differences in the eyes of buyers are not great, the large fast charging unit looks like a disadvantage. Wireless charging technologies developed, the speed increased slightly, but nothing fundamentally new happened.
Separately, it should be noted that many manufacturers began to struggle with the slowdown of smartphones, software settings appeared that manage memory, optimize the location of files and their structure so that Android does not cause collisions in the speed of work. Users do not see the result today, but over time it does appear.
In a short piece I decided to focus on the most important thing, minor events and technologies remained behind the scenes, but they will be enough for at least one more piece. We will continue to sum up the results of 2020, ahead of us a conversation about specific devices, accessories, a description of the retail market, as well as what was happening with the operators. Stay in touch!
Back to content >>>
Related Links
Share: 





we are in social networks:
Anything to add ?! Write … eldar@mobile-review.com