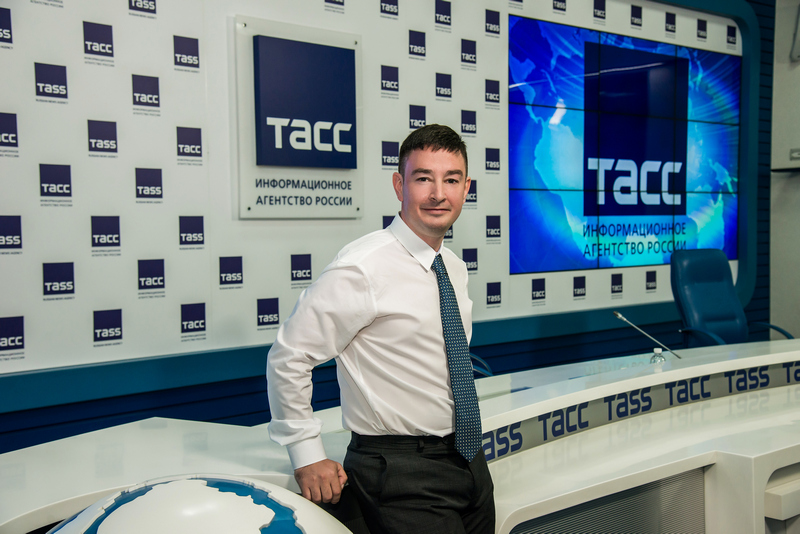 Creating a link shortening service is not a very tricky business, today there are hundreds of similar projects. The most famous of them are Bit.ly and Clck.ru. It would seem – take it and use it. But not everything is so simple and obvious. The problem is that most of these services … can hardly do anything. At least on free plans. That is, the links are shortened – yes. But then the strange and often sooooo unpleasant begins. The statistics are extremely poor, the counting of transitions is crooked and inaccurate. And again, you have to pay for useful features.
Yes, at first glance it is generally difficult to understand what kind of special options we can talk about in the case of a banal "shortening" of links. But if you study the capabilities of the service, which I will talk about in this article, it turns out that in fact you can come up with a lot of interesting things. And, in fact, the authors of the new cli.co service have come up with a bunch of cool things. And not only have they come up with it, but, most importantly, have already implemented it in practice.
First, a little about the creators of cli.co. The service has been developed for more than a year by the now international company, founded in Kazan in 2008 – Intis Telecom. The wide functionality of the cli.co service is largely due to the type of activity of Intis Telecom and the specifics in which this company is immersed. The fact is that Intis Telecom is an international SMS-mailing service: its activities cover more than 200 countries. (A good article about the history of Intis Telecom, its founder Andrei Insarov and successes is here, I recommend reading it.)
SMS with their restrictions on symbols, short links … There is a certain commonality, isn't it? That's right: cli.co was originally developed as an organic addition to the bulk SMS service. With the help of cli.co, it was supposed to significantly expand the capabilities of SMS as a format – relatively obsolete technically and not very functional, but still extremely relevant for the market.
And yes, cli.co is part of the SMS messaging platform that Intis Telecom offers to its customers. But! At the same time cli.co is generally available to everyone – those who need the highest quality link shortener. Actually, cli.co can be safely considered for today the most functional and smartest free link shortening service in the world… Regardless of whether you also need SMS mailing or not.
What is so special about cli.co? Let's get a look.
In addition to shortlinks (shortened links), cli.co automatically inserts UTM tags and generates a QR code for the link being created.
Let's go further – and come to the options for shortening links (even ordinary ones, even deep links). Cli.co allows you to get not only links of the form cli.co/yHnBDo2, typical for all shortcuts, that is, ugly, chaotic and difficult to understand, but also branded links… This should be understood as links like cli.co/vkusnie_plushki or cli.co/best_shaurma. Such links are more pleasing to the eye, and they can be applied without fear to the packaging of goods, T-shirts, souvenirs, decorations of street events – it is easy for people to remember them. Remember, then manually enter the address in the browser and get exactly where you need to. And you don't even need to brand the links – after all, cli.co also generates QR codes. And they can also be handy to apply anywhere – from sweatshirts to walls of houses.
For the resulting URL shortening, you can choose one of 30 domains "hinting" at certain services – fb.sv, vk.sv, tg.sv and so on (for example, vk.sv/your_brand, tg.sv/ your_site, fb.sv/your_rules). This feature allows links to look more native, they inspire more trust in the recipient.
You can even connect your own domain to the service and get 100% branded links like yoursite.ru/promo777… To do this, you will need to register with CloudFlare and receive a free SSL certificate. If you don't know much about how domains work, you'll have to get a little confused. But as a result, you will be able to make short links with your own domain, which will ensure 100% user confidence. No link shortener provides this feature for free. In any case, the cli.co website has detailed instructions. You need to go to the "Directories" section, which, among others, is in the left pane, and there, in the "Domains" subsection, click on the question icon.
Well, or you can write to the site support, and the cli.co team will help you figure out the settings within 2 days.
If necessary, a short link can be made with UTM tags, and there is also a convenient system of prompts – in case you do not know what to enter into which fields. Templates for Facebook, VKontakte, Yandex.Direct, Google AdWords, etc. are available.
In addition, keeping in mind the close integration of cli.co with the Intis Telecom SMS messaging service, one more important option should be noted: cli.co allows you to generate unique UTM tags for EACH number in the database in one click. Thus, the customer of the SMS-mailing will not only see how many people came from this or that mailing list, but know exactly who came from the mailing list, how much time he spent on the site and what actions he took.
And here, perhaps, it is worth talking about another key feature of cli.co, namely, statistics, which are the most functional and complete among all link shorteners. Let's start with the fact that statistics really work correctly – they do not underestimate or overestimate indicators, they count transitions in real time. This is a great rarity for "shortcutters", because with their accuracy, as a rule, everything is very difficult, as I have already mentioned above. The statistics themselves, however, are also not easy: for example, in the case of the aforementioned Bit.ly, all analytics are available only for paid accounts. Moreover, in almost all modern shortening services, at least 10-15% of transitions are lost. And often all 30%. In cli.co, each transition is counted in real time.
To display statistics, cli.co uses the ClickHouse database from Yandex. This database was created specifically for Yandex.Metrica to perform analytical queries in real time on structured big data.
Initially, cli.co was developed for the internal needs of Intis Telecom – as an integral element of the SMS messaging service, which is appreciated, among other things, for the efficiency and accessible simplicity of internal analytics. And the main purpose of our own generator of shortlinks and deep links was precisely to further enhance the ability to assess the effectiveness of SMS messaging and their functionality. Already at the development stage, the potential of the new direction became clear, so it was decided to separate cli.co into a separate service.
Cli.co offers maximum flexibility: a short link is displayed, a regular link hiding behind it, country, city, IP-address, operating system, device type, exact time of visit, and so on.
Based on all this, you can get detailed and summary reports grouped by date, country, link, device type, UTM. Grouped data can be used to build graphs and export data to CSV or Excel. Any summary data can be expanded into the corresponding detailed data in one click. In short, the flexibility is maximum, and all this, among other things, works correctly and stably (and, most importantly, for free!). Which is very rare in the "world" of link shorteners.
Just the other day cli.co launched an affiliate program. It is available in your personal account in the "Affiliate" section. In the same place, when you click on the question icon in the "Reflinks" subsection, you can read about the conditions of the ref-program in detail.
In short: each new user will be able to create his own referral link and send it to friends and acquaintances. If they register using it, the user who brought them (referrer) will receive 50 rubles for each active friend. The payment will take place at the end of the month following the one in which the user registered. Within a month, the service will use an anti-bot algorithm to monitor the activity of users who have come through the referral link. And only after that he will transfer the monetary reward to the referrer. Note to webmasters! And it will be possible to withdraw bonus rubles through the Yandex-Money payment system, QIWI, BTC.
Cli.co does not hide the fact that the service interface is more tailored for the desktop version. Therefore, a couple of months after the launch and several requests to adapt the cli.co mobile interface, the telegram bot t.me/clico_bot was launched.
It allows a couple of clicks to do what is available in the full-version of the site. Generation of shortened links, with and without authorization, editing the "tail" of the link, i.e. its transformation into a branded one, shortening the link with the name of its domain and moving to the statistics section on the site.
There is one caveat: even if you have already registered on the site, in order to have access to the link statistics, which you will shorten in the bot, you will need to log in through the bot too. The bot will tell you how to do this via the API after clicking on the "Login" button.
Against the background of all this, a completely fair question arises: how does it all work for free? What is then the interest of Intis Telecom if the service is free?
Well, firstly, it is obvious that a certain part of cli.co users who will like this service may well order services in the field of SMS messaging from Intis Telecom. That is, cli.co is to some extent also an obvious advertising platform for the "big" Intis Telecom with its large-scale set of commercial services for advertising mailings. Secondly, yes, for micro-businesses and private use cli.co is free now and will be free in the future. With a full range of options. But for large users using the service for commercial purposes and occupying an impressive place on the servers (generating hundreds of thousands of shortened links or deep links), a PRO tariff will appear in the future.
In general, the service turned out to be good and, let's say, comprehensive. It contains all the cool developments that were previously found separately in some "shorteners" of links, and a number of their own interesting solutions have been added to this set. Plus additional options related to SMS messaging. Plus stability and, most importantly, free work. All this allows us to state that cli.co is by far the best service of its kind in the world.
And, despite the impressive list of features of the cli.co platform, the Intis Telecom team is not going to stop there. New functionality is added at the request of customers and in the process of studying market trends. You can find out about the latest news from Intis Telecom and the cli.co service on the company's website and in its social networks. Follow this link to watch the TASS press conference with the participation of Andrey Insarov, General Director of Intis Telecom. The online conference was dedicated to the presentation of the cli.co service.
And in the comments, let's discuss all of the above. It will be especially interesting to discuss with those who try cli.co and describe their impressions.
Share: 





we are in social networks: