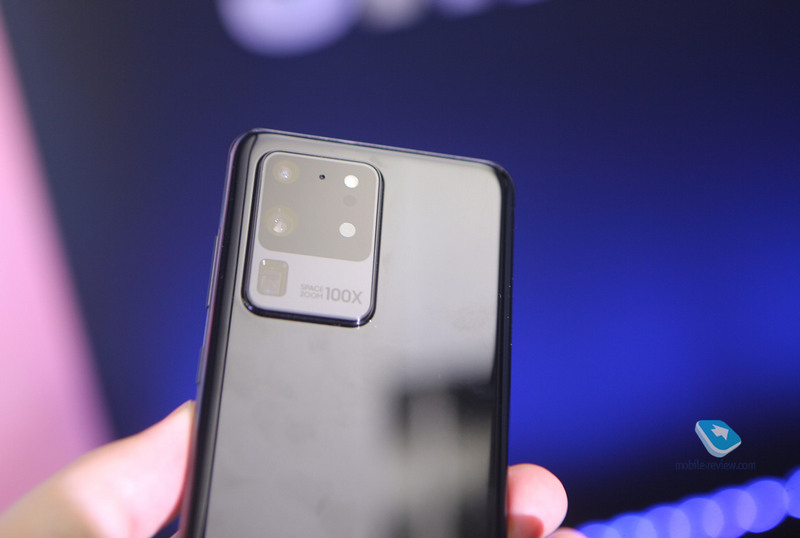 Content
Introduction
Camera specifications on the S20 Ultra and a resolution of 108 megapixels
Macro photography
Optical, hybrid, and digital zoom – how to shoot and what's the difference
Single frame mode
Front camera – 40 megapixels
Video recording – 8K shooting
Conclusions about cameras in Galaxy Ultra – a different experience
Hey.
In the smartphone market, there is a situation where many people perceive the camera as one of the main parameters of the device, especially when it comes to flagships. Speaking of flagships, we expect the camera to be the best without compromises or flaws. But here the rapid evolution of cameras comes into play, when the devices have already acquired several modules with different characteristics and the way we can photograph, which scenes to process is changing. Nothing is perfect in the world, and a straightforward approach to a particular model can bring spoiled nerves and continuous frustration.
Let me give you an example that has already become a classic for me. A long time ago, my friend looked at the pictures on my blog and asked in a conversation what kind of camera they were taken. At that time, it was a fairly simple Canon DSLR. Then he asked if there was something better, I immediately named several models. And this conversation was forgotten. About six months later, we met, and a stream of disappointment fell on me. A friend bought a professional SLR camera, several lenses that were advised to him, in a word, he spent about ten thousand dollars to come to the conclusion that all this is some kind of nonsense. Complaints were varied, for example, I did not like that it was impossible to put one lens so that it had a good zoom and at the same time shot portraits as beautifully as with a 50 mm lens. You have to carry lenses, the automatic mode often misses the mark, you need to do something with your hands and further down the list. And there were a lot of such stories with varying degrees of disappointment, people wanted to shoot like on a digital soapbox, without putting any effort. It seemed to them that having bought the most expensive SLR camera, they had already ensured the quality of shooting and their capabilities in this area. In practice, it turned out that this is not the case.
People do not change, and this approach wanders from year to year in the minds. The more expensive a smartphone is, the better it takes pictures, while it remains versatile and does not differ in any way from the models that were a few years ago. This is not the case, and the example of the S20 Ultra clearly demonstrates this. The familiar experience of other Samsung flagships is refracted here and becomes different, for example, you are definitely used to the fact that for macro photography you need to get as close as possible to what you are shooting. In Ultra, everything is exactly the opposite, you need to move away from the subject, otherwise you will not get the desired shot. Different focal lengths of lenses, different choice of sensors – all this leaves an imprint on how this flagship from Samsung takes pictures. In a linear perception of the world, it should be the same as the S20 / S20 +, but better, since it is more expensive. In reality, it is simply different and was created for other tasks in photography – the basic camera module provides a "point and shoot" mode, but all the additional features are very different.
The race in smartphone photography is now taking place between two major players – Samsung and Huawei. Moreover, it was Huawei who made the first move in this struggle, it introduced smartphones with hybrid zoom, increased optical zoom. The arrival of the S20 line and the Ultra model is a retaliatory step from Samsung.
Another important point is that today we are dealing with computational photography, the quality of the resulting images largely depends on what algorithms and how photos are processed on a smartphone. And here the hardware and software bundle is important, for example, the previous module from Samsung, which was used in the flagships, was licked annually for five years, so the company did not change the matrix of the main lens. The Ultra model is the first device from the company, which uses a Quad-Bayer matrix with a resolution of 108 megapixels. This means that this matrix will be in service with the company for at least several years, and the software for it and the processing algorithms, the quality of the lenses – all this will undergo changes from generation to generation. The technologies today are such that it is impossible to change the matrix for the camera every year and move to a new generation, the creation of new cameras takes years, and this is not an exaggeration.
Unfortunately, many continue to view the rise in megapixels as an improvement in cameras. For example, I often come across such reasoning that a 64-megapixel camera is certainly better than a 12-megapixel one, and the quality of photos in the first one will be higher. Why? Because 64 is more than 12. Alas, this is not so, and only megapixels do not solve anything, you need to understand and see how the optics are arranged, what opportunities are available to improve images and in what modes the camera works. In this review of the camera on the S20 Ultra, we will try to figure out in detail who this device is suitable for, why a number of users will be unhappy with the fact that they will have to relearn how to take pictures on this smartphone.
Camera specifications on the S20 Ultra and a resolution of 108 megapixels
There are four modules in the main camera block, let's take a look at their characteristics:
Ultra wide: 12 MP, 1.4μm, F2.2
Wide: 108 MP, 0.8μm (12 MP 2.4μm), F1.8, OIS
Telephoto: 48 MP, 0.8μm (12 MP 1.6μm), F3.5, OIS
DepthVision
In order not to go far, I want to focus on a wide-angle camera, it does not have autofocus, which someone has already recorded as terrible flaws. Considering that a wide angle is needed for shooting premises, architecture, interiors, the lack of autofocus does not matter, the picture should be sharp throughout the entire frame.
For the main camera, a new 108 megapixel module from Samsung is used. In this module, 10 pixels are merged into one (9 + 1), which turns a 0.8 µm point into 2.4 µm (using the none-binning / re-mosaic algorithm). An image from 108 megapixels turns into 12 megapixels, and its sharpness, contrast, details become very good. In the menu, you can select the original resolution of 108 megapixels, in this case you will only have access to digital zoom x6, other lenses will not be used.
The algorithm of combining pixels into one creates a bright picture, but at the same time some of the details are lost, otherwise it simply cannot be. This is how any Quad-Bayer matrix works, this is the basis of this technology.
Let's take a look at photos at 12 megapixels and 108 megapixels.
The size of a photo in a resolution of 4000×3000 pixels is about 4-7 MB, while in a resolution of 12000×9000 pixels it is about 30-50 MB.
In a colorful photograph taken in the Pharmaceutical Garden, you see the first spring flowers, as well as tablets. A 12-megapixel image is brighter in color, and more colorful on a smartphone screen. And this is the first difference between the two resolutions, the default images are always brighter. But in the 108-megapixel image, the colors are slightly more muted, they are more natural, since they were not touched by the image processing algorithm. And here you are free to choose what you like best – brighter colors or natural ones.
The next moment, which may surprise you or leave you indifferent, look at how the background is worked out, for example, we cut out a piece of the picture from these pictures. This is a sign.
Where the table is blurred, we see a snapshot from 12 megapixels, information is lost during compression, miracles do not happen. But the picture with the maximum resolution allows you to zoom in so that there is no noticeable loss in details. Here's another pair as an example.
I really like how Ultra shoots at the maximum resolution of the picture, you can literally see every point of the picture. Moreover, in the future, you can cut out the piece that you need. And this is a huge advantage of the device over most other cameras, where the image resolution is lower. Do you need it? The question depends solely on what you are shooting and what you want to get at the end, how much you need individual details. For a photo on social networks, this is probably not so important, here, rather, the overall composition comes to the fore. For product photography, this can be important.
Today, it is Ultra that provides the maximum detail in the images that you can see or use to cut out a piece of the image. There is even such an opportunity in the interface, you can use a snapshot piece to get a new "photo". Zoom the shot the way you want and get a new shot.
Let's take a look at whether this is possible on devices with other matrices. For example, the same shot on the P40 Pro.
You can see that the main module is 50 megapixels (also Quad-Bayer), but the details are lower here. You cannot choose the resolution in the settings, it is always 4096×3072 pixels.
But what we get on the main camera of the iPhone 11 Pro, there is no need to talk about the possibility of getting a second picture from a low resolution, this option is simply not available.
The example of using the full resolution of 108 megapixels proves the difference in approach that has appeared in the latest generations of smartphones. The user can choose what interests him and how he wants to shoot. But no one can make this choice for him, this is almost a professional tool in which you can vary the quality and result of photos.
Macro photography
For those who like to photograph flowers, butterflies, blades of grass and dewdrops, or anything in close proximity, I have bad news. There are no universal solutions, and Samsung, creating a set of cameras in Ultra, decided to abandon a separate lens for macro photography, it would have helped a lot. But the main camera has such a focal length that you have to shoot relatively close and only then cut out a piece of the picture. I do not recommend using digital zoom, the quality of the picture drops.
But here you also have to relearn this: the temptation to use the second telephoto module with x5 zoom is great, it brings the subject closer. The aperture of this lens is such that it is set to shoot architecture, nature, but not small objects nearby. It is simply not designed for this task, and the result will not be very good in every sense. But the most important thing is that he will suffer from focusing, he simply will not be able to give a clear picture at a short distance, the camera has a different focal length.
Let's take a look at a shot of a weed. Here it is on the main camera.
But we want it to be a close-up. We use digital zoom x6.
The picture turned out to be soapy, individual petals are not visible. This is clearly not the result we expect.
We switch to the telephoto camera, x5 optical zoom in relation to the main one. From the same distance, it does not focus on the subject, you need to move away. But if you switch to x10 in the menu, the result will be more or less acceptable.
I like the Ultra operation in macro mode noticeably less than on the previous flagships of the company or on the Galaxy Fold, where the result is easier (either on the main camera or on a telephoto, where the zoom is x2). Check out other examples of macro photography on Ultra.
Here's a visual comparison of the shot with the Galaxy Fold.
But in some situations, macro photography, more precisely, using a telephoto lens, becomes an advantage. This is shooting objects in museums when they are located under glass and are quite far away. Check out the shots on Ultra.
Another important point related to the optics on Ultra, the main camera does not process the image well, which is located closer than 25-30 centimeters from you, there is optical distortion. Take a look at the photo of the box with the battery in hand.
Pay attention to the blurring of the font on the bottom edge, it creeps a little. This is a question of how the camera and optics are set up. And this is the choice of the engineers who built the Ultra for photographs of other scenes, it's worth remembering and knowing. There are no universal solutions, each has its own strengths and weaknesses. For those who are fond of macro photography, this device is most likely not suitable.
But you can also shoot in 108-megapixel resolution, cut out the desired piece. This is again a different, unusual paradigm, and few people will do it. Although the result is good in some scenes.
Optical, hybrid, and digital zoom – how to shoot and what's the difference
Samsung's current generation of flagships are built around zoom, and the company doesn't want to differentiate between optical, hybrid and digital zoom. This is the approach of marketers who have combined different technologies into a single term Space Zoom. It is clear that for Ultra, the maximum zoom of x100 is digital zoom, and not something else. And here a certain confusion arises, since the logic of the zoom operation for many remains a mystery behind seven seals. In my opinion, the lack of understanding of this point leads to not very good results when shooting. Let's try to clarify this issue:
The main module does not have optical zoom – it is a digital zoom of x2, x4 in the 12-megapixel mode or up to x6 in the 108-megapixel mode;
Telephoto has a different focal length, which gives x5 compared to the main camera (remember that the aperture of this module is lower). Hybrid zoom x10 (both optics and image processing are used).
x30, x50, x100 is a digital zoom, and here AI-algorithms are used, which makes the image quality noticeably worse at first glance.
Let's take a look at the photo of the moon taken in the early evening.
Not a bad photo, which differs from the approach of the same Huawei, where the Moon is substituted from the base of pictures, that is, there you see an ideal photo of an Earth satellite, and not what is in front of you in reality. A sort of collage. At Samsung, this is a real shot, what you see.
Many people noted that when using the maximum zoom, the picture on the smartphone screen looks much better than the photo itself, which is what you end up with.
And this is what the photo looks like – soapy and rather fuzzy.
You need to understand that AI algorithms for image processing begin to work from a zoom greater than x30, which gives a blurring of the picture. There are no miracles in the world, and the optics in the Ultra give far from ideal results. On a clear day, you can get a more or less readable picture, but you cannot say that this is an artistic photo. These are technical photographs, a kind of binoculars.
Long zoom is good in some situations where you don't need to get close to your subject, such as looking at a photo of a mosaic on the wall of a building or church. It is impossible to take such photos from other smartphones without such a zoom.
At the maximum zoom, the picture shakes, it is quite difficult to capture what you want to shoot if it is a moving object, for example, a bird or an airplane. The pictures are quite blurry.
At x30 zoom, a mini-window appears in which you can see where you point the camera.
Take a look at how the camera shoots in comparison with the P40 Pro at zoom (in the P40 Pro it is x5 optical, hybrid x10, as well as x50 digital).
As for the disadvantages of the camera, I would like to note that when switching to the telephoto module, the picture jitters, the focus does not work immediately. It takes a little less than a second, but it's noticeable. It will not work to take a snapshot at x5, or rather, it can be done, but then there is a high probability that the snapshot will be blurred.
Single frame mode
The S20 family has a new feature "One frame". All cameras work at the same time, and you get photos and videos that you shoot at the same time. Watch the video for an example of how it works.
Front camera – 40 megapixels
Unlike other models in the series, it uses a new 40 megapixel module. It's also a Quad-Bayer sensor, take a look at how it shoots.
At full resolution of 40 megapixels, detail is very high.
Here's a comparison shot with the Galaxy S20 / S20 +.
Comparison with P40 Pro and iPhone 11 Pro.
The front camera can record excellent video quality, 4K video at 60 frames per second.
Sample video from the front camera (MP4, 70 MB) >>>
Video recording – 8K shooting
The new generation of flagships from Samsung has a unique ability to shoot video in 8K resolution, competitors do not offer similar capabilities. The emergence of 8K is directly related to the fact that the company's TVs support 8K resolution and such content can be displayed on them. And as such, these smartphones have no equal, since the picture is very detailed and of high quality.
Another and unusual feature is that you can cut any moment from 8K video, for example, actually take a freeze frame. And it will be a good quality 33 megapixel image. For example, here I cut out a picture of people riding on a carousel.
This partly solves the question of how to shoot fast moving objects, for example, the same birds. The camera often does not detect movement when taking photos.
Another feature of video recording is that several microphones record sound; when zooming, sound amplification is used on the object you are focusing on. The microphone on the side surface can catch your breath if you are too close to the camera, do not hold the phone away from your face, but practically buried yourself in the device.
It came as a surprise to me that many people think that 8K is the only shooting format. This is not true. You can record other permissions as well.
The picture in the video is not bad, this device, whatever one may say, is a flagship, plus when you watch it on Samsung TVs you get the maximum quality, it seems that the shooting was made on professional equipment. Resolution decides here.
Take a look at the video examples, it is worth remembering that the zoom is digital in most situations.
Video sample (8K) (MP4, 226 MB) >>>
Sample video (FHD) (MP4, 40 MB) >>>
Sample video (FHD) (MP4, 78 MB) >>>
Video sample (8K) (MP4, 164 MB) >>>
Video sample (8K) (MP4, 326 MB) >>>
Sample video (FHD) (MP4, 78 MB) >>>
Sample video (FHD) (MP4, 18 MB) >>>
Video sample (8K) (MP4, 835 MB) >>>
Video sample (8K) (MP4, 459 MB) >>>
Sample video (FHD) (MP4, 18 MB) >>>
Video sample (slow motion) (MP4, 45 MB) >>>
Video sample (slow motion) (MP4, 57 MB) >>>
Video sample (slow motion) (MP4, 46 MB) >>>
Conclusions about cameras in Galaxy Ultra – a different experience
For years, people unfamiliar with photography have learned to take pictures on their phones. More recently, they had the opportunity to take pictures with several cameras, which provided new opportunities, but did not fundamentally change the approach itself. The appearance of cameras, such as in Ultra, changes the very experience of shooting, since physically the emphasis is placed on the approximation of the picture, other focal lengths. When I hear that the firmware can fix macro photography on the Ultra and that Samsung is supposedly doing it, I smile. This is simply impossible from the outset, each camera module is created for its own shooting conditions, and here the emphasis is on zoom. There are no universal solutions, it's a mistake to think so. For example, previous cameras focused on close-up photography, they did not have a zoom, and we are all used to it. The same story with macro photography, here it is completely different.
To get shots of fast motion, you need to shoot 8K video, which sounds strange and unusual to most. But this is how you can take pictures here and get a completely different quality of shooting. The camera in Ultra is unusual, it takes some getting used to, and it's a completely different user experience. It is impossible to say that this is a bad camera, it all depends on what you want to shoot and how. If you want to shoot in a familiar manner and not think about anything, then Ultra is clearly not for you, this is, so to speak, a reportage smartphone – cameras in it for shooting from afar, for quick video shooting, from which you can cut any number of photos … But for the mass consumer, the S20 / S20 + will probably be more interesting simply due to the fact that the main camera module is similar to those used before. But it lacks the capabilities that a 108-megapixel module has. But do they really need them?
To enjoy the Ultra, you need to understand what these cameras are built for. Cameras in Ultra are not universal, for example, when I need to shoot flowers or something like that, I use Fold, when shooting with x2 optical zoom this unit is also more convenient at such distances. But shooting something in the distance is Ultra, shooting moving objects is also Ultra.
In terms of zoom capabilities, this device should be compared with the Huawei P40 Pro +, but it is not available in Russia, therefore there is no comparison. In general, this device is excellent for reporting, shooting from afar, for those who record video and edit it. But its choice must be approached carefully in terms of cameras, understanding its capabilities and the fact that it is very different from previous models. Without this understanding, you may be disappointed.
Comparing the main module with other flagships, I expected that the ratings would be noticeably lower, since the bet was made in favor of artistic photography, more naturalness. To my surprise, this is not the case, which was proved by a blind comparison of photos from the main modules from the iPhone 11 Pro.
You should also be aware of this moment, and if you want to get experience at the level of the past flagships, then turn on AI-enhancements, take pictures in the "Night" mode to get bright pictures in the night, by default this mode is not activated. And there are enough such trifles to say that the ideology of this apparatus has been revised. It reminded me of the evolution of conventional cameras, from universal and simple models, they gradually moved to cameras created for different tasks. And Ultra is an example of this evolution.
PS Even before the start of official sales, when the camera software was not final, there were problems with autofocus, which the company honestly warned about. With the beginning of Russian sales, the first firmware appeared, which partially resolved this issue. One of these days another firmware was released, it completely removed the problem, so I don't talk about it anymore in the text.
Back to content >>>
Related Links
Share: 





we are in social networks:
Anything to add ?! Write … eldar@mobile-review.com