Live photos
Content
Contents of delivery
TECH SPECS
Positioning
Design, dimensions, controls
Display
Battery
Memory, chipset, performance
Communication capabilities
Камеры
S Pen software and features
Impressions
Contents of delivery
The tablet
Charger
USB Type C cable
Clip for microSD tray (SIM card tray)
S Pen
Instructions
TECH SPECS
Dimensions and weight
244.5 x 154.3 x 7 мм, 467 грамм
Body materials
Aluminum
Display
10.4 inches, 1200×2000 pixels (5: 3), TFT, 224 ppi, automatic brightness control, Corning Gorilla Glass 3
Operating system
Google Android 10.0, OneUI 2.1
Platform
Exynos 9611 (10 nm technology), four Cortex A73 cores up to 2.3 GHz, 4 Cortex A53 cores up to 1.7 GHz, Mali G72 MP3
Memory
4 GB RAM, 64 GB ROM (49 GB free), microSD memory card up to 512 GB
4/128 GB variant (free 118.4 GB)
Wireless Interfaces
Wi-Fi a / b / g / n / ac, dual band, Bluetooth 5.0
Сеть
nanoSIM (non-combo slot) in LTE version (SM-P615)
Navigation
GPS / GLONASS / Beidou / Galileo
Sensors and connectors
USB Type C (USB 2.0), OTG
Accelerometer, Proximity Sensor, Ambient Light Sensor, Gyroscope
Face unlock
Main camera
8 MP f / 4.0, 1080p / 30 frames
Front-camera
5 MP 
Battery
Li-Pol 7040 mAh, video playback up to 13 hours, LTE battery life up to 12 hours 
Degree of protection
no
Colours
Pink, blue and gray (Chiffon Pink, Angora Blue, Oxford Gray)
Sound
Stereodynamics
Positioning
Samsung has not abandoned the direction of tablets, continues to develop it, albeit not as actively as once. This is a general characteristic of tablets, only a few manufacturers in the world are trying to play in this field. Just like in smartphones, the competition between Samsung and Apple in tablets is life and death, and here each model has its own counterpart from a rival company.
The positioning of the Tab S6 Lite can be viewed through the prism of consumers that they are looking for not the most inexpensive device, want a tablet with an interesting price / quality ratio, pay attention to the case materials. But, despite this, they do not want to pay the price as for a model of a higher class, that is, this is a compromise in which the buyers themselves do not want to admit to themselves. In the iPad line, this compromise is the base model at 10.2 inches, it has little memory, but it has a metal case. There is support for the stylus, but you need to buy it separately and for a lot of money. And this is an entrance ticket to the market of affordable premium tablets, the description itself looks too intricate, and it seems that there can be no such request from buyers. But the fact is, people want just that – a decent looking tablet at a low cost. And many of the buyers are confident that the metal case is what they need.
Design, dimensions, controls
The Tab S6 Lite is a compromise, so very different solutions are combined here, which sometimes cause surprise. For example, the body is made of metal, this is aluminum. Available in three colors – pink, blue and black.
On the back panel you can see the antenna inserts, that is, the metal plate is not solid here. It doesn't matter to most people, but someone might pay attention to this point. It should also be borne in mind that the bezels on the screen are noticeable.
The tablet does not stand out in size from its class of 10-inch devices – 244.5 x 154.3 x 7 mm, 467 grams. The weight is felt, the model is weighty. But children at home easily cope with it, and we can say that the tablet is applicable as a device for children. My advice to you, if you decide to buy such a tablet, then take the branded cover to it right away. There are several advantages in such a case – it not only protects the case, it allows you to put the tablet in two positions for watching movies and other content.
But it also has an S Pen mount, allowing you to travel painlessly without losing your stylus.
The stylus can also be magnetically attached to the body, but this is more of a home use case, it won't suit you on the road.
I also like the case because it does not need to be glued, it is magnetized and quite securely adheres to the case. It's a pity, but this model does not have a cover with a keyboard, that is, the tablet is not positioned as a two-in-one device.
On the right side there is a paired volume rocker and an on / off button. Immediately below, there is a slot for a microSD card (in the LTE version, it also has a nanoSIM card).
In landscape orientation, there are stereo speakers on both sides, they are quite loud, but at maximum they give out slight distortions. When watching cartoons, TV series or movies, this is imperceptible, but listening to music, you can pay attention to it. It saves that the maximum volume is not needed, since it is excessive.
The USB Type C slot is used to charge the tablet, there is also a 3.5 mm jack. Two microphones are located on opposite sides of the tablet to pick up your voice in any environment.
There is no fingerprint sensor in the tablet, only face recognition. And this technology is similar to smartphones, but here it is not implemented so well, since the size of the device itself does not allow using this unlocking method conveniently. As an option, there is a graphic key that needs to be drawn on the screen.
Materials, build quality – all this will appeal to the target audience of the tablet, it looks and feels more expensive than it costs. But you have to pay for everything, and here the screen acts as a payment.
Display
There are many people out there who have not tried AMOLED screens but sincerely think they are not good enough. It's just a holiday on their street, the Tab S6 Lite has a TFT-matrix, which they should like. It seems to me a step back, if there were an AMOLED screen, and it would have turned out to be a tablet that would give many a head start. But the cost of the TFT matrix is ​​lower, so here it is. The technical characteristics of the screen are as follows: 10.4 inches, 1200×2000 pixels (5: 3), TFT, 224 ppi, automatic brightness control, Corning Gorilla Glass 3.
There are no color gamut settings, as in AMOLED screens, there is a choice between light and black themes, font settings – everything is ascetic. There is an adaptive backlight brightness, which works well.
I like the picture on the screen, but lack the brightness, it is lower than on other Samsung tablets (comparable to some A-series models that are positioned lower and also have TFT screens). For a person who is not spoiled, this will not be a problem, perhaps it is good for children and their eyes. But still I would like to have a margin of brightness, which is not here. The same iPad 10.2 has a maximum brightness of 625 nits, which is the standard for Apple devices, and it feels like higher, the margin for this parameter is greater. One gets the feeling that the brightness has been lowered in order to extend the operating time of the tablet. But considering that this is a home device, everything is not so critical here, this could not have been done.
Battery
Built-in Li-Pol 7040 mAh battery, video playback up to 13 hours, working time in LTE up to 12 hours, the same working time for Wi-Fi. These are typical results for similar tablets, they are slightly higher than those for the iPad (but remember that the screen brightness is higher there, so there will be parity – turn the iPad down in brightness and you get plus or minus the same time).
The kit comes with 15 W fast charging, the total charging time is 2 hours.
The average run time for me strongly depended on the use case. If the child watched movies, then it turned out somewhere around 9-10 hours (streaming via Wi-Fi). In games, the time was drastically reduced, and it didn't matter how hard the game was, on average it was 5-6 hours. When I used a tablet, it took about one day with 5-6 hours of screen work (browser, mail, S Pen and drawings with graphs – in a word, a working scenario for a tablet). This is a perfectly acceptable operating time, but there are no fantastic results, everything is comparable to analogs.
Memory, chipset, performance
The tablet uses the Exynos 9611 chipset (10 nm technology) – four Cortex A73 cores with a frequency of up to 2.3 GHz, 4 Cortex A53 cores with a frequency of up to 1.7 GHz, Mali G72 MP3. It is well known from smartphones and in conjunction with the Tab S6 Lite screen provides sufficient performance, there are no brakes in the interface, applications start quickly and work adequately.
Memory 4 GB RAM, 64 GB ROM (49 GB free), microSD memory card up to 512 GB. These are also quite typical characteristics for a device in the middle segment, there are not enough stars from the sky. This is enough for standard tasks, it is unlikely that you will create complex three-dimensional models or edit video here, the tablet is clearly not for these tasks.
Communication capabilities
One of the advantages of the tablet is that it has dual-band Wi-Fi. This allows you to work comfortably even in busy networks, there are no problems with the signal due to the case. Bluetooth version 5.0, but NFC is not supported, but it is not really needed.
The work of GPS does not raise any questions, but hardly anyone will use this tablet constantly as a navigator (if you decide, then look for a mount in the car, it will be difficult to find it).
Камеры
In tablets, cameras are not given special attention, in many ways they are still for show, to capture something as sketches, and this is exactly the situation. Main camera 8 megapixels with autofocus, front 5 megapixels. Both cameras are average in quality, to put it mildly.
Sample Photos
S Pen software and features
The beauty of this tablet is that it is built on OneUI 2.1 and has all the features typical of this shell, and there are many of them.
But I want to draw your attention to the support for the S Pen, you can write by hand, your text will be recognized. You can draw, color in pictures, and much more. This is not a S-Pen of the latest generation, there is no way to draw commands in the air, but you can assign a call to certain functions to a key, you can draw as usual. A fairly advanced stylus that allows you to enjoy drawing, handwritten notes and the like. And the main thing is that it is included.
I also see this tablet as interesting for children, so it makes sense to put a child mode if you buy it for the little ones.
Impressions
It can be seen that the tablet is woven from compromises – excellent body materials, but a rather faded TFT screen, which you will not be comfortable using outdoors. The presence of the S Pen and very wide possibilities of use, but in the basic version. The cameras are of average quality, which is typical for such devices.
At a cost of 25 thousand rubles for the Wi-Fi version (4/64 GB) in official channels, this is a good offer in terms of price / quality ratio. For example, the same Apple iPad 10.2 inches starts at 28 thousand rubles for the 32 GB version (there are no memory cards there). And you will have to buy a stylus separately for big money, which is definitely not worth it.
In my opinion, this is not the most key tablet model for Samsung, it consists of contradictions. It seems to me that this is a good model for children and adolescents, for those who work on the tablet from time to time. But not as a device that you want to operate non-stop, do not part with it. For such a device, the screen is important, and here it is worth looking at older models from Samsung, for example, the Tab S5e, despite the fact that this is an outgoing model. Here the cameras are better, the performance is slightly higher, but everything else is plus or minus the same level. The tablet is on its way out, and therefore it can be found for 30-35 thousand rubles in the LTE version. Alas, the Wi-Fi version is practically nowhere to be found, it would be noticeably cheaper. On the other hand, there is no S Pen, which immediately crosses out a lot.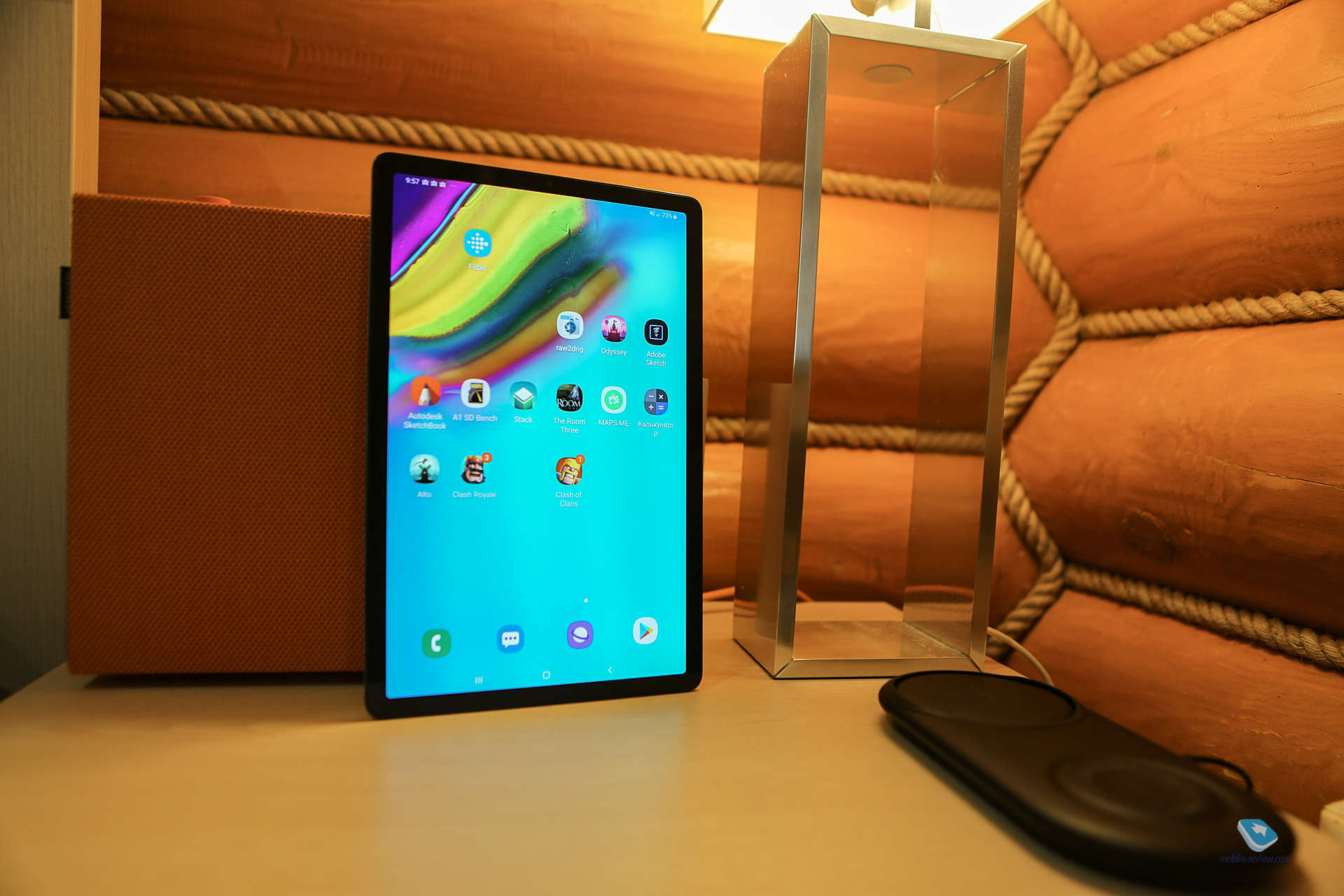 The flagship of the Tab S6 line can be considered for purchase in late summer – early autumn, when prices will drop dramatically, as the company's new flagship in this segment will soon appear. Now the average cost of this tablet is 55 thousand rubles, it turns out that it is twice as expensive as the Tab S6 Lite, but these are fundamentally different models, different levels. I think that at a price of 40-45 thousand, this tablet will be a very interesting proposition. The safety margin is large in it.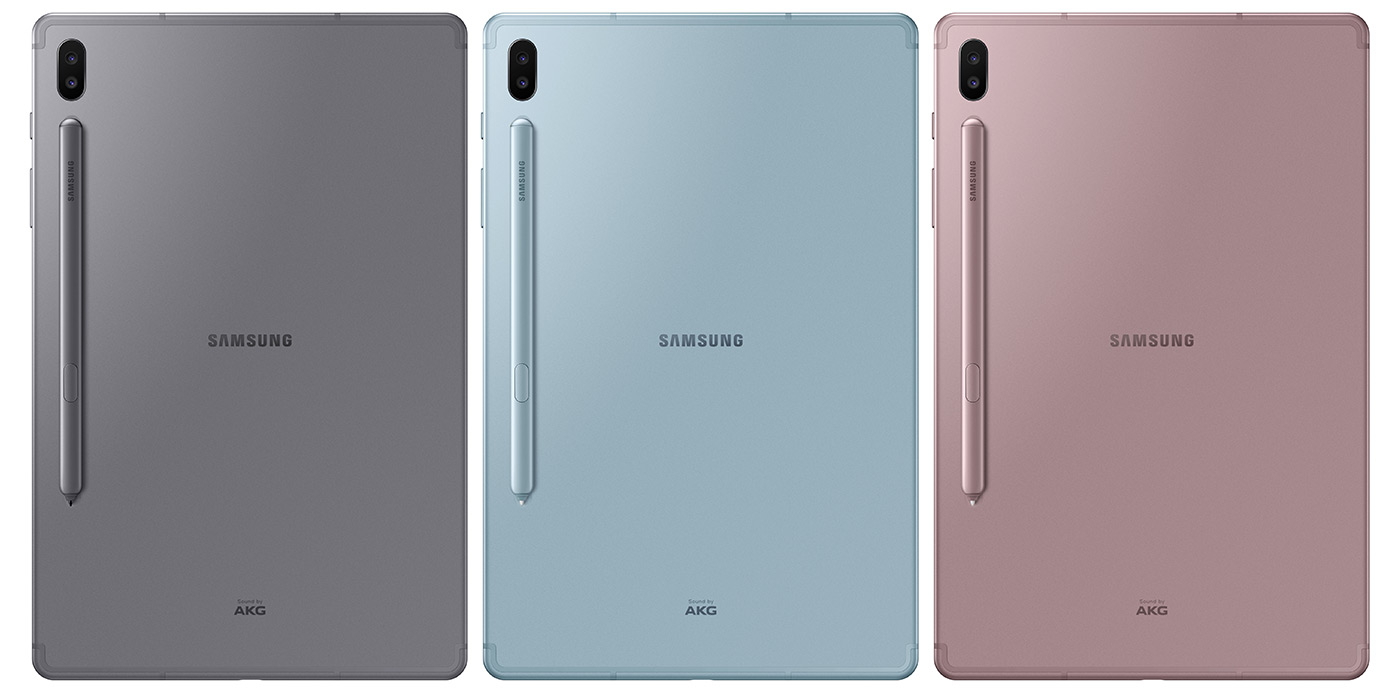 Approach the choice of a tablet wisely, think about how much you need such a device, what is the main thing for you, and what is secondary. Perhaps the Tab S6 Lite is right for you.
Back to content >>>
Related Links
Share: 





we are in social networks:
Anything to add ?! Write … eldar@mobile-review.com