Summer is slowly passing by, today is the last Saturday of June, and it seemed that May ended only yesterday. The pandemic has confused all plans for the summer season, in Moscow there are daily such traffic jams that occur only before the New Year holidays and on the eve of September 1. The people are in no hurry to leave, and there is nowhere else to go, except perhaps to our south.
We are continuing a joint competition with Xiaomi – by the way, the manufacturer has again entered the list of the 50 most innovative companies in the world – in which we are giving away two new fitness bracelets Xiaomi Mi Smart Band 4 NFC with contactless payment option. All the details are in "Saturday Coffee # 108".
And at the very end of last week (for this reason, it was not included in the last issue), Yandex showed how their new headquarters, which will be built in the Gagarinsky district of Moscow, will look like. The pictures are pretty, but let's see what happens in the end.
WWDC 2020
Apple hosted its annual WWDC developer conference earlier this week, which was held entirely online this year due to the pandemic. At the conference, iOS 14 was presented, in which Apple again took the developments of other companies, neatly packed them in a beautiful wrapper and presented them as something new. So, in the new iOS, widgets are waiting for us, like in Android, which the company crossed with tiles from the late Windows Phone, added its own changes and presented it to the public in this form. I played enough with widgets back in Android and, frankly, I don't even know if I will use them on iOS, but some interesting solutions from Apple make me, at least, try them in my work. In iOS 14, they will be dynamic, and it will be possible to resize them by placing them between application icons, and it will also be possible to use several identical widgets, but display different information on them. In general, it's definitely worth playing around with this feature, especially considering that Apple did everything beautifully. And also the company has finally changed the dialer, making it not full-screen, as it is now, but in the form of a plate that pops up on top of other windows. There was also the ability to display video in a separate window, again by analogy with Android.
Of the interesting solutions presented at the conference, it is worth noting the ability to use your iPhone as a car key. Apple says all keys will be stored encrypted on their U1 chip to ensure data security. Access to the car can be obtained even within 5 hours after the battery of your smartphone is discharged, and the key can be shared with other people via iMessage, while setting the necessary restrictions. The first company to partner with Apple is German BMW, and the first cars to receive this option will roll off the assembly line this summer. If you thought that Apple was the pioneer here, then you are wrong. Previously, Mercedes-Benz has already presented such a concept of accessing the car using a smartphone with an NFC chip, and BMW also proposed a similar solution. But Apple, as always, was able to present all this beautifully and understandably for users, so there is a high probability that the idea will still go to the people. I only have one question here: what if you lose your smartphone, get stolen, or suddenly break down? It's just that you constantly miss the same key, like the iPhone, and the chances of losing it are much lower than the smartphone, and there is nothing special to break in it.
I would also like to note such a thing presented at WWDC as AppClips. It is a solution that allows you to use and pay for services without having to install a service provider application. The service is convenient when traveling, because why would you need to install and register in the application for the same scooter rental, if you can quickly use AppClips, which will give your data from your Apple ID, and you will quickly pay through Apple Pay.
In addition, at WWDC, the company presented the new MacOS Big Sur, which received cosmetic changes and became closer in design to iPadOS, and most importantly, announced the transition to its own processors on ARM architecture. Moreover, the company said that within two years it will transfer all its computers from Intel chipsets to its own. The decision is controversial, with its pluses and minuses, and we must see what happens in the end. At the conference, the company presented a special version of the Mac Mini on the A12Z chipset, which will be available to developers so that they can transfer their software to the new hardware.
In general, WWDC 2020 turned out to be quite eventful, if you want to find out everything in detail, then I suggest you read our material following the presentation:
And here's another view of Eldar Murtazin on the solutions presented by Apple:
Mixer will be closed
Something Microsoft has no luck with projects, although, it would seem, with their resources, they can pull out anything. So, this week the company announced the closure of its streaming service Mixer. It will run until July 22 and then will transfer its partners to the Facebook Gaming streaming service. Microsoft's plans were to bring its service to the first lines in this market segment, for which the company attracted on an exclusive basis famous streamers, for example, Ninja and Shroud, but this did not help the company to ensure the growth of the popularity of the service. In 2019, she managed to get a 3% share in the streaming market. Twitch is the leader in this segment with a 73% share, followed by YouTube Gaming with a 21% share, the third and fourth places were shared by Mixer and Facebook Gaming with 3% shares. Microsoft had hoped that eventually it would be able to grow its audience to 2 billion players, but Mixer was not strong enough to do so. Facebook Gaming provides gaming content to over 700 million players every month, giving them the opportunity to partner with the Xbox ecosystem, including the upcoming Xbox Game Pass and Project xCloud capabilities. Viewers with channel subscriptions or Mixer Pro subscriptions will receive an Xbox Gift Card upon transition as a thank you for participating.
And we had two articles on new gaming laptops this week, read:
Samsung Galaxy Fold 2 on the way
Samsung Galaxy Fold is still the only foldable smartphone in demand on the market. Of course, if it were not for the sanctions and disconnection from American services, the Chinese Huawei could compete with the Korean manufacturer, but today few people are ready to pay for the Mate X without Google services. Samsung is expected to unveil a new version of its foldable smartphone in August, and images have surfaced on Weibo showing the Galaxy Fold 2's internal screen design. looks much more attractive. And also, according to rumors, the diagonal of the foldable display will increase to 7.7 ", and the resolution will be 2213 x 1638, plus the refresh rate will be up to 120 Hz.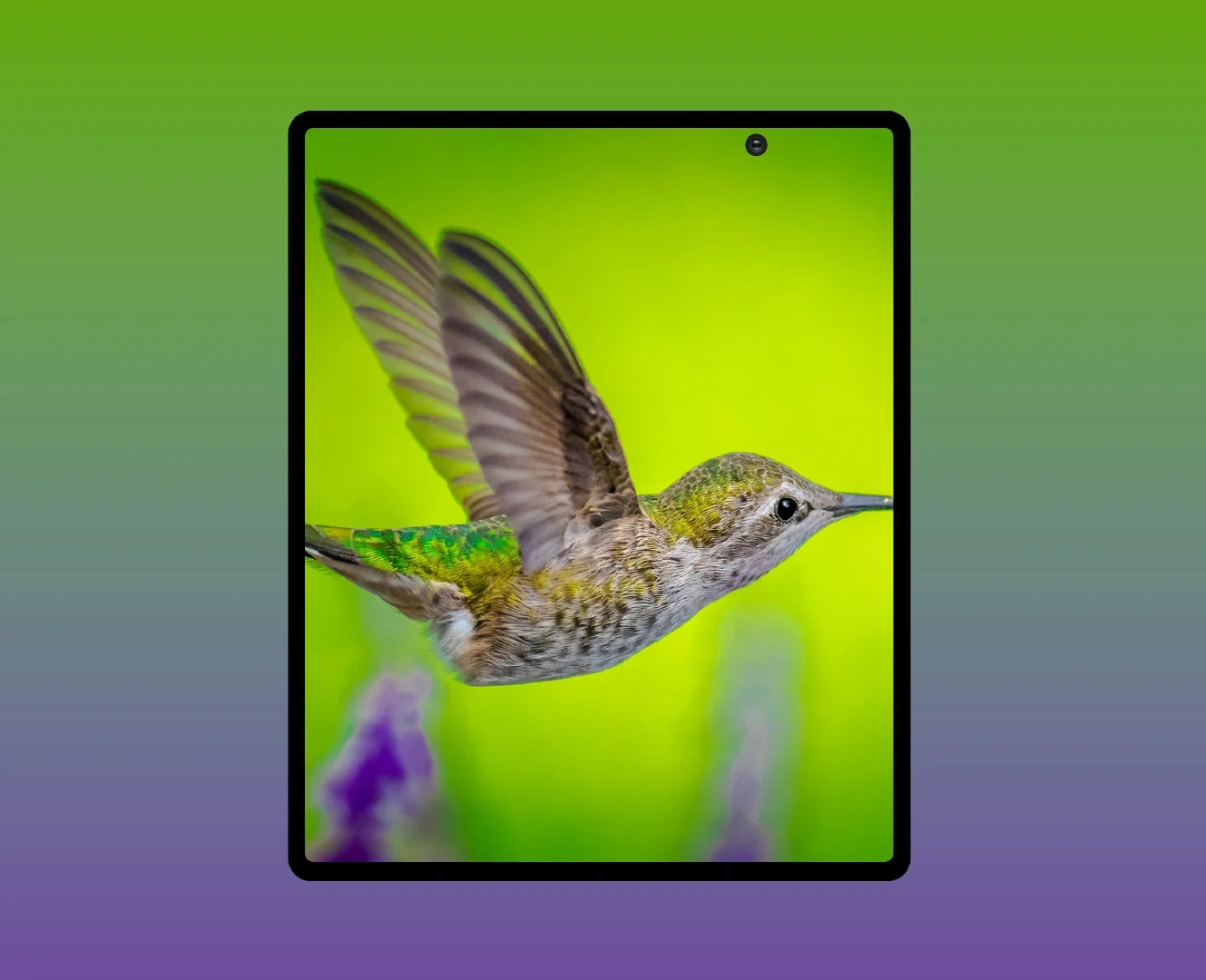 Yes, if we are talking about Samsung, then this week we released a review of the Samsung Galaxy A41 smartphone, read:
Self-cleaning headphones from LG
The South Korean company LG Electronics has announced two new models of wireless TWS headphones from the LG TONE Free series – HBS-FN6 and HBS-FN4, which, according to the manufacturer, are distinguished by high sound quality and support for technologies from Meridian Audio. The LG HBS-FN6 also features the industry's first UVnano charging case, which cleans the earbuds of germs and bacteria as they charge. The presented new items will be delivered in two colors – matte black and glossy white.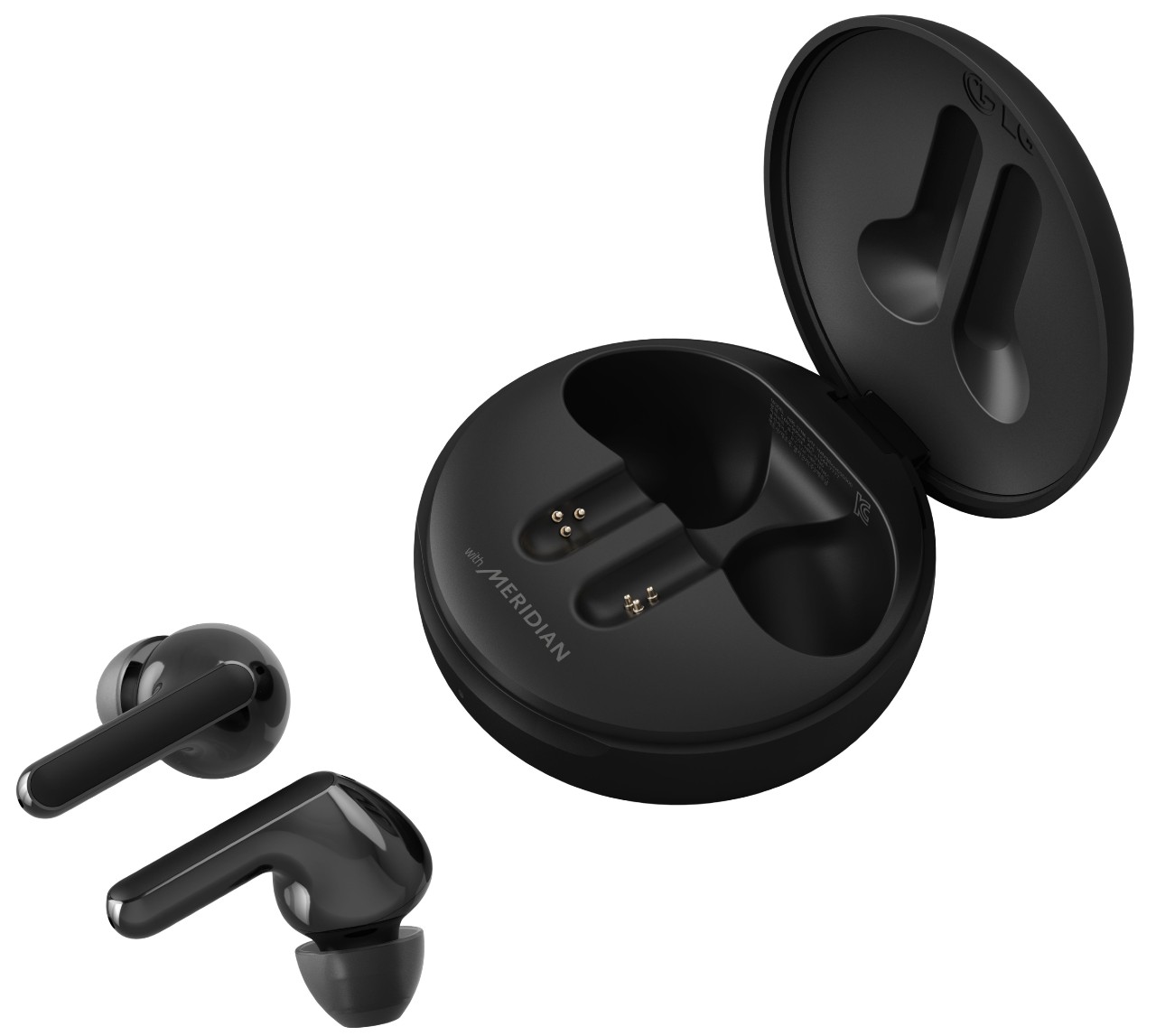 According to the information we have, the headphones will officially arrive on our market, so you can try this solution from LG for yourself. Of course, making a case with self-cleaning headphones is the right step in the era of a pandemic, I think there are many people willing to pay money for this. And the new TWS headphones should sound good, at least, the music speakers released by LG in collaboration with Meridian Audio provide a very decent sound quality.
While LG headphones are just coming to our market, I suggest you take a look at the reviews of two other TWS headphones that came out this week:
Jaguar I-PACE 2021 gets new options
Electric crossover Jaguar I-PACE 2021 model year has received an expanded set of options. For example, the car will now be equipped with the new Pivi Pro infotainment system, which has an interface similar to smartphones with intuitive controls, and a self-learning navigation system is able to determine the location of the nearest available charging station, as well as the cost and duration of charging. The car will receive a built-in dual 4G modem, wireless charging for mobile devices and the ability to connect two phones via Bluetooth at the same time. The company also announced the use of a new 2021D all-round camera and ClearSight digital rearview mirror in the 3 Jaguar I-PACE. And of course, the electric car is constantly being improved with the ability to wirelessly update the software of systems such as the battery control unit, charging and infotainment system.
We have already published the first look at the electric crossover Jaguar I-PACE on our website, read:
A week with Xiaomi Mi Smart Band 4 NFC
During the week, many asked how the Xiaomi Mi Smart Band 4 NFC fitness bracelet works, what are the pitfalls and whether it is worth taking it. I'll try to answer the question in this article.
The Xiaomi Mi Smart Band 4 NFC fitness bracelet is a modification of the well-known Mi Smart Band 4 model, only with a built-in NFC module. The new product retains all the functions inherent in the model, but the possibility of contactless payment has been added. The Russian office of Xiaomi managed to come to an agreement with the MasterCard payment system, and together they brought the product to the market. Russia has become the first market in the world to launch this version of the device with full support for contactless payments.
To activate contactless payment capabilities, you need to install the Mi Fit application on your smartphone, in which you can view the data received from the bracelet, as well as change its settings. The app is available for both Android and iOS, so iPhone owners can also take full advantage of its capabilities. Next, you need to register in the application, connect the device and enter the details of your MasterCard on the "Bank Cards" tab. Today the list of banks with which the contactless bracelet works is not to say that large, but the main Russian banks are in it, and they promise to expand the list. Today, holders of Mastercard cards issued by Raiffeisenbank, VTB, Tinkoff Bank, Otkritie Bank, Rosselkhozbank, PSB, Russian Standard Bank, MKB, JSC Credit Europe Bank (Russia) can use payments. I had a Tinkoff Bank card, so I just entered its data, you can manually, you can take a photo, received a digital code from the bank, entered it and after a while received a message from Tinkoff that Smart Band was connected for my card. The maximum can be added up to 6 cards, this amount, I think, will be enough for any user.
Contactless payment for Xiaomi Mi Smart Band 4 NFC is quite simple, you need to go to the "Cards" section on the bracelet, select the desired card and click on it, after which you are given 60 seconds to complete the operation. Yes, you can pay for purchases with a bracelet even without connecting to a smartphone, so if you went to the nearest store only with a bracelet, it doesn't matter, you can always pay for purchases from it. I checked the payment in several stores, and everywhere it went quickly and without problems.
As for the fitness bracelet itself, I will say that it is small and light, with a good color screen and a decent set of features. Of the advantages, I note a long battery life. For example, I had a charge of 30% out of the box, after a week of use it dropped to 17%, so a full charge may last for a month. Although, of course, with very active use, this figure will be lower, but you are guaranteed to get at least 1.5 weeks of battery life, which is higher than most smartwatches.
What can you say about the Xiaomi Mi Smart Band 4 NFC in the end? And the fact that it fully justifies its price of 3 rubles. Lightweight, long battery life, workout features and more, like notifications, weather and player controls. And, of course, with the possibility of contactless payment, so even if you bought Redmi Note 990s and suffer without NFC, then Mi Smart Band 9 NFC will come to your aid.
… and dessert
At CD Projekt week, the guys who made The Witcher presented a trailer for their new project, Cyberpunk 2077, which is out on November 17, 2020. Looks cool, we are waiting!
Related Links
Share: 





we are in social networks:
Anything to add ?! Write … eldar@mobile-review.com