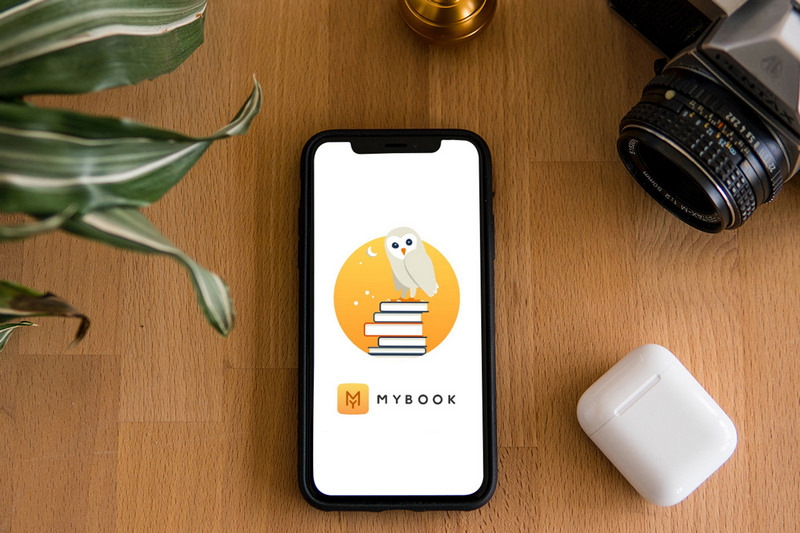 A hot week for the news! Here Sberbank broke into the IT segment, and Yandex, on the contrary, decided to go into the banking sector, Microsoft bought the largest game developer, and Epic Games and Spotify have merged into the Coalition for App Fairness and demand the abolition of 30% of the commission in the Apple App Store … Moreover, the Vietnamese company VinSmart surprised and, after ZTE, presented its smartphone with a sub-screen selfie camera, which is already on sale. And we at VKontakte have launched a competition for those who like to read and listen to books. The rules are simple and the prizes are good, so join us.
Content
SberConf and a little about Amazon
Microsoft bought Bethesda
Yandex buys Tinkoff
TECNO Mobile brought a phablet with a 6000 mAh battery to Russia
Jabra noise canceling headphones introduced
HMD showed new smartphones Nokia
New line of Haier TVs
Samsung Galaxy S20 Fan Edition Officially Unveiled
The new Range Rover Velar 2021
Infiniti QX60 Monograph Concept
… and dessert
SberConf and a little about Amazon
The Sberbank company, excuse me, now it is simply Sberbank, held its big conference this week dedicated to changes in the company and the presentation of new services and devices in a new segment for itself. Let's start with the fact that a company or a bank, I don't even know what to call it now, completely bought out the music streaming service "Sound" and quickly renamed it into "SberSvuk", which, of course, is very creative and imaginative. In the service itself, apart from the logo and a slightly tweaked color scheme in the design, nothing else has changed, even, it seems, the team that worked on the project has remained the same. I don't know how profitable this acquisition is for Sber, but Sound itself has clearly won, since recently, especially with the arrival of Spotify on our market, the only independent player on the market has not been easy. And now, with practically unlimited resources of the bank, they can develop well, well, if, of course, they offer something worthwhile that will force users to switch to it from other services.
It is worth saying that a day before Sber, VKontakte rolled out its VK Combo subscription. Along with a music subscription, users received a set of discounts: in the Food VKontakte and Taxi VKontakte services, as well as in partner projects. Like a subscription to VKontakte Music, VK Combo costs 149 rubles per month, but also includes additional bonuses.
The bank did not lag behind its competitors and at its conference also presented a similar service "SberPrime" – a basic subscription to the services of its ecosystem for 199 rubles per month. Until the New Year, there is a special price of 999 rubles per year for an annual subscription.
In general, the offer is quite good, here for 199 rubles you can get a movie in Okko (to be honest, I use this service myself), and music (at one time the guys from Zvuk gave me a subscription, so I also use it along with Yandex .Music "and Spotify), and discounts on food and grocery delivery, taxis and cellular communications. I haven't looked at the tariffs for a long time from SberMobile, but if they are not much worse than the parent tariffs of Tele2, then it is quite possible to move to the Sberbank ecosystem and reduce your monthly expenses.
But here, of course, it will be difficult for the company to entice customers from competitors. If a person uses Yandex services and his operator is conventionally MegaFon, which he is completely satisfied with, then what's the point of going to Sberbank? Now, if a user often orders food through the Delivery Club, travels or, as they say in advertising, is taxed to Citymobil (by the way, their tariffs are horse steel, although they used to be lower than Yandex.Taxi), and his operator is Tele2 or virtual on this network, then why not then jump to the "Sberbank". Plus, there is a huge scope for luring new users into your ecosystem who have not used any subscriptions until today.
From the devices "Sber" showed the SberBox set-top box (by the way, why do they have the names of services in Russian, and the devices in English? "SberBox" would also be fine), a cast from the previously presented Okko set-top box, which is logical, since the cinema is now included into their ecosystem, only with slightly different software and support for their own voice assistant Salyut. The developers promise some miraculous opportunities like finding clothes, as on the heroes of the movie that you are watching, but if I'm not mistaken, something similar has already been promised by Yandex, but things are still there. Yes, the set-top box is already available for sale for 3 rubles. If you do not need a new, not yet run-in assistant Salute and access to Sberbank services, which in fact may not work yet, then it is easier to take the original Okko prefix for 490 rubles.
The second device presented at the conference is a stationary home media complex, or smart display – SberPortal. Yes, Google, Facebook and Amazon already have similar devices, but since they are more than useless in our country, and Russian telecom companies have not shown anything similar, the product from Sber may be interesting for buyers. A device with a 10.1-inch HD screen, a high-definition camera and high-quality acoustics from Harman Kardon allows you to access Okko online cinema, SberSvuk streaming service and other Sber services. Of course, SberPortal has a built-in voice assistant Salute, there is gesture control, as well as face recognition, and the device can detect children and switch to a special child mode. Unfortunately, the company did not name any terms or prices for this media complex, but the device, most likely, will not become affordable and, accordingly, mass-produced, unless Sberbank subsidizes it, for example, selling it by subscription.
You can read more about the last presentation of SberConf in our separate article:
Yes, Sergei Potresov also wrote about Sberbank in his article this week, there you will also find other news from our operators:
By the way, a day later, at its presentation, the American company Amazon showed a similar device, the Echo Show 10. It is also a smart screen that gives access to the services of the Amazon ecosystem, and a proprietary voice assistant Alexa is built into it. The cost of such a device on the US market is $ 250.
By the way, another device shown by Amazon looks more interesting, it is the Ring Always Home Cam, a compact drone with a camera that will patrol your home. The drone flies along a given route from room to room and can interact with other Ring series devices. The thing is funny, but it's hard to say how much it will be in demand in the market. The device is expected to hit stores in 2021 for $ 250.
Microsoft bought Bethesda
Microsoft acquired ZeniMax Media for $ 7.5 billion. If the name ZeniMax Media doesn't tell you anything, then it's worth saying that the structure of this company includes Bethesda Game Studios, which gave us the games The Elder Scrolls and Fallout, id Software, known for the games DOOM and Quake, and MachineGames, the creators of Wolfenstein. All new Bethesda games will be released immediately on Xbox Game Pass, which will be another very significant advantage for the Xbox over the PlayStation, even if these new games are not exclusive to Microsoft consoles.
An interesting twist in the confrontation between Microsoft and Sony, it turns out that now buying an Xbox Series X / Series S is more profitable than buying a PlayStation 5. Getting access to Bethesda releases and not only through Xbox Game Pass is beneficial given the fact that one game for the new console from Sony will cost about 5 rubles.
Yes, we released the article "Buy or Not Sony PlayStation 5" this week. In this generation of consoles, I tend to lean more towards the Xbox, but I still like the design more, and access to games via Game Pass will be more convenient for me. Although I will not impose my opinion, since, judging by our polls, the majority of readers vote for the console from Sony.
And if we're already talking about Microsoft, then this week we released a full review of the strangest gadget of the year (well, not counting the LG Wing, which, by the way, will cost $ 950), a smartphone with two Microsoft Surface Duo screens:
Yandex buys Tinkoff
Yandex has reached preliminary agreements on the acquisition of TCS Group (head office of Tinkoff Bank). The deal could be worth $ 5,48 billion, or $ 27,64 per TCS Group share. At this stage, the company is at the stage of negotiations, the deal has not yet been concluded. According to the founder of Tinkoff Bank, Oleg Tinkov, this is not a complete purchase of the bank, but rather a merger of two strong companies, while he himself will remain on the board after the transaction. Apparently, Oleg Yuryevich is thus hinting that Sberbank, excuse me, Sber, which got into the technology industry, should be afraid of the alliance that Yandex and Tinkoff-Bank will conclude. On the other hand, Tinkov may be disingenuous, because everyone knows that he loves to sell his business at the very peak, after which his systematic decline follows, and only Oleg Yuryevich himself remains the winner.
Users are already having fun online, offering visual options for integrating the bank into Yandex services, and Tinkoff-Bank clients hope that the Russian IT corporation will not spoil the banking service after the transaction.
TECNO Mobile brought a phablet with a 6000 mAh battery to Russia
TECNO Mobile has started selling the Pouvoir 4 phablet in Russia. The model features a large 6.95-inch IPS display with an aspect ratio of 20.5: 9 and a 6000 mAh capacious battery with support for 10 W fast charging. According to the manufacturer, a full charge of the Pouvoir 4 battery will last for 792 minutes of video playback or 638 minutes of games, and in standby mode the smartphone will work for 4 days.
Inside the smartphone is a MediaTek Helio series processor, 3 GB of RAM and 32 GB of internal memory, expandable using microSD cards. It is worth mentioning about a quad camera with a main 13 MP module with an f1 / 8 aperture, an ultra-wide lens and a separate camera for macro photography. Works smartphone running Android 10 with its own shell HiOS 6.0.
Despite the presence of a large display and a capacious battery, Pouvoir 4 is relatively inexpensive; in Russian retail it can be purchased for 9 rubles.
Jabra noise canceling headphones introduced
Jabra has introduced the Jabra Elite 85t fully wireless headphones with Jabra Advanced ANC technology, which delivers noise cancellation beyond standard Jabra ANC solutions. The dual headphone chipset delivers powerful active noise cancellation along with optimal audio processing, the company says. This is one of the smallest headphones with ANC for a quiet, private space and HearThrough for listening to ambient sounds. The user can easily configure both of these functions, and the semi-open design of the headphones and multiple microphones with ANC ensure natural sounding and no occlusion (congestion in the ears).
According to the manufacturer, with the ANC function enabled, the Elite 85t series headphones last up to 5.5 hours. Using the charging case extends the battery life to 25 hours with ANC on and 31 hours with ANC off. In Russia, Jabra Elite 85t will go on sale in November this year at a price of 14 rubles.
Interesting headphones from Jabra with noise canceling system, which has 11 levels of operation and is fully customizable by the user. As the owner of the Jabra Elite 75t, I look forward to seeing a new model on the market to try out all its features.
HMD showed new smartphones Nokia
HMD Global has introduced several new devices. So, a budget smartphone Nokia 2.4 was shown, which received a 4500 mAh battery, a MediaTek Helio P22 processor, 2 or 3 GB of RAM and a constant volume of 32 or 64 GB. The display in the device is an impressive 6.5 inches IPS with HD + resolution. A simple double camera with a 13 MP main module and an additional 2 MP depth sensor. The cost of the model in Russia is 9 rubles and 990 rubles, depending on the amount of memory.
The Nokia 3.4 smartphone is already more interesting, it runs on the Qualcomm Snapdragon 460 chipset, is equipped with 3/4 GB of RAM and 32/64 GB of permanent memory. Display in the device IPS 6.39 inches with HD + resolution. The camera already has three modules, in addition to the 13 MP main and 2 MP depth sensor, a 5 MP ultra-wide lens was added to the model. The battery in the device is 4000 mAh, the Type-C connector is used for charging, and not microUSB, as in the Nokia 2.4, the older model also received an NFC module. The price of Nokia 3.4 starts at 13 rubles.
And also Nokia became the official partner of the 25th James Bond film "No Time to Die". The film features various devices from the manufacturer, including the Nokia 8.3 5G. The flagship model received a Qualcomm Snapdragon 765G processor, 8 GB of RAM and 128 GB of permanent memory. The main camera with 4 PureView modules with Zeiss optics, the main focus is on video shooting, the model can record 4K videos at 60 frames per second. The screen in the smartphone is 6.81 inches with FHD + resolution, and Corning Gorilla Glass 5 is used for its protection. The battery in the device is 4500 mAh, there is support for fast 18 W charging. The cost of the model in Russia will be 49 rubles.
All presented Nokia smartphones run on stock Android 10 and are guaranteed to receive an update to Android 11.
Of the presented new products, the most interesting device is probably the Nokia 3.4, which has good characteristics for its price and an interesting design. The flagship model Nokia 8.3 5G seems to be good too, but the price of 50 rubles looks too high for a device based on Qualcomm Snapdragon 000G.
If we talk about the competitors of the new Nokia, then there are a lot of them, here we have a review of Xiaomi Redmi 9 this week, which costs 9 rubles and will be more interesting than Nokia 990 for the same price:
Or here's another review of the inexpensive Chinese smartphone realme C15, which may well compete with Nokia 3.4:
New line of Haier TVs
Sales of a new line of Haier Smart TV BX TVs started in Russia. Haier is one of the largest Chinese manufacturers of home appliances and electronics, which started its activities back in 1984. The series includes three frameless models with screen sizes of 32, 50 and 55 inches, which cover the most popular segments. All TVs run on the official Android TV 9.0 operating system from Google, which means they allow you to install a huge amount of licensed content from the Google Play store. These are applications of streaming services, various entertainment programs and, of course, games. And also the use of Android makes it possible to customize the screen for the needs of the consumer, simple control using the voice assistant Google Assistant and fast transfer of images from a mobile device to a large screen via Google Chromecast.
In addition, the models have support for Bluetooth 5.0, which allows you to connect additional accessories to the device, such as wireless headphones, speakers, joysticks and keyboards. By the way, speaking about acoustics, the speakers built into the new TVs (2 x 8 W in 32 "TV and 2 x 10 W in 50/55" TV) allow you to enjoy sound without using additional equipment.
The display resolution of the younger model is HD, which is typical for a TV that costs 15 rubles. Older models already have UHD resolution and support HDR990. The price of the 10-inch model is 50 rubles, and the 29-inch model is 990 rubles.
Samsung Galaxy S20 Fan Edition Officially Unveiled
Korean company Samsung has officially unveiled its new premium smartphone – Galaxy S20 Fan Edition (FE), combining the innovations of the flagship S20 series at a more affordable price. According to the manufacturer, the COVID-19 pandemic has changed our world, and today technology plays an even more important role in everyone's life. That's why the Galaxy S20 FE was created with flagship features such as 120Hz display, AI camera, advanced processor, ultra-fast connectivity, powerful all-day battery, expandable storage, and premium design. …
The novelty received a 6.5-inch SuperAMOLED screen, a proprietary Exynos 990 processor, 6 GB of RAM and 128 GB of permanent memory, a triple main camera and a 4500 mAh battery. The model will be on sale starting from October 9, 2020 at a price of 49 rubles.
I don't know, it's probably worth touching and using the device, but so far I am not particularly delighted with the new Galaxy S120 Fan Edition, except for a good palette of offered colors and a 20 Hz screen. We have already published material on this smartphone, read:
The new Range Rover Velar 2021
Introduced the new 21st Range Rover Velar, which is more attractive and smarter thanks to new engines, Pivi infotainment and new design elements.
New six-cylinder P400 engine with 400 hp MHEV technology with a maximum torque of 550 Nm provides impressive dynamics – acceleration time to 100 km / h in 5.5 seconds. MHEV technology uses a belt-linked starter-generator (BiSG) that converts mechanical energy normally lost during deceleration and braking of the vehicle into electrical energy. This energy is stored in a 48-volt lithium-ion battery located under the luggage compartment, and then used when the car accelerates, also ensuring better stop / start performance.
The simple and easy-to-use Pivi interface allows the driver to minimize distraction from driving, which increases the level of driving safety. At the heart of Pivi is a new, cutting-edge Electrical Vehicle Architecture (EVA 2.0) platform with crisp graphics and ultra-fast responsiveness, allowing screens and navigation to start operating within seconds of power up thanks to a separate power source. Software updates are carried out remotely via wireless connection – SOTA technology allows you to update navigation maps, various user applications and vehicle control modules without having to visit the dealership.
I saw a Range Rover Velar of model year 20 at the Jaguar Land Rover training ground last week, which, despite all its pretentious and futuristic appearance, briskly overcame the obstacles that I had just passed on the new Defender. And you can't say that Velar, which looks like an urban SUV, is able to show itself well in difficult road conditions.
Infiniti QX60 Monograph Concept
Japanese automaker Infiniti has unveiled the QX60 Monograph Concept, a full preview of the next-generation QX60 premium crossover, which will hit the market in 2021. The new QX60 Monograph shows what a production car will look like, combining aggressive design with the convenience and comfort of a family SUV with three rows of seats.
The concept car looks interesting, and it seems that the same people who created the very good Infiniti QX50 had a hand in its creation.
… and dessert
And for dessert today, a very strange British TV series "Catch in Two Weeks" from HBO, which is presented in Russia on the "Amediateka" service. This is such an action movie with elements of comedy and short episodes of 20 minutes. Yes, at some moments of watching you think: "What kind of nonsense ?!" But still the picture is catchy, and you turn on the next episode.
Back to content >>>
Related Links
Share: 





we are in social networks:
Anything to add ?! Write … eldar@mobile-review.com