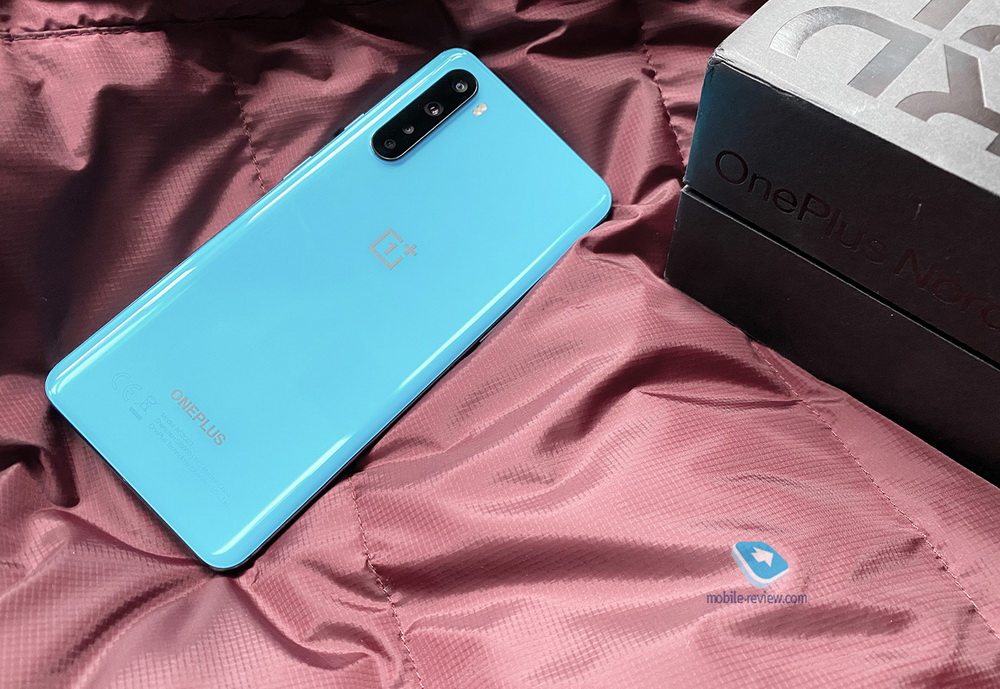 Content
Apple removes competitors
Xiaomi brought us POCO X3 NFC
Huawei could sell Honor
New products from Philips Hue
Alcatel smartphone for 1 ruble
New AMD processors
All information about OnePlus 8T
Updated Jaguar XF
OnePlus Nord Week
… and dessert
Apple removes competitors
Apple has quietly stopped selling BOSE and Sonos audio equipment, as well as some Logitech audio equipment in its stores, only Apple devices remain on the shelves in this category. Even full-size noise canceling headphones have disappeared from the sale, which means that the release of such headphones from the "apple" company is not far off. Wondering how similar Apple's real-life on-ear headphones will be to the concept image posted by insider John Prosser?
Yes, right there, with an eye to Apple and Microsoft, they released their own headphones, and a full review of them was published on our website this week:
This week, the Cupertino-based company sent out invitations to its second fall event, which, according to preliminary information, will feature the long-awaited iPhone 12 smartphones. The presentation will take place online on October 13 at 20:00 Moscow time.
But someone on the net has funny remade the Apple invitation.
You can find out a little information about the upcoming iPhone 12 from our material:
Xiaomi brought us POCO X3 NFC
This week, Xiaomi held a Russian presentation of the POCO X3 NFC smartphone. We already knew everything about the device after the global presentation. It received a 6,67-inch DotDisplay screen with FHD + resolution, 120Hz refresh rate and 240Hz polling rate. Built on the basis of the Qualcomm Snapdragon 732G processor, on board 6 GB of RAM and 64/128 GB of permanent memory. The main camera has in its arsenal a 64 MP Sony IMX686 sensor, which was already installed on the POCO X2, in addition to it, there is a 13 MP ultra wide-angle lens, a 2 MP depth sensor and a 2 MP macro lens. The battery in the smartphone has a capacity of 5160 mAh, there is support for fast 33 W charging.
The cost of POCO X3 NFC with 6/64 GB memory will be 19 rubles, and the version with 990/6 GB memory was estimated at 128 rubles. The start of sales is scheduled for October 21, 990.
The offer is interesting, so if you are looking for a smartphone in the price range of up to 25 rubles, then you should take a closer look at the model. There is a screen with a refresh rate of 000 Hz, and with smart optimization so as not to waste battery power, a good processor that is suitable for games, a quite good camera and a large battery with fast charging. Who else offers such characteristics for this money?
Vladimir Nimin is already testing his smartphone with might and main, so wait, review soon:
Huawei could sell Honor
Huawei is experiencing serious difficulties in connection with the growing sanctions pressure on it from the US authorities. The latest restrictive measures have led to the blocking of the supply of chips needed by the company for the production of smartphones. Against this background, experts predict that the company will lose its leading position in the smartphone market. In order to withstand the growing pressure from the United States, the company is looking for various ways out of this situation, and one of the options could be considered the option of selling Huawei's Honor business. At the moment, the Honor brand is focused on the low price segment. The sale of Honor will give the prospective owner a strong brand that is well established in the market, and will free Honor from the restrictions imposed on Huawei, thereby allowing it to develop existing product lines and move into the middle and upper price segment. This scenario poses a threat to other Chinese brands that could grow in the Chinese market in the situation of imposed restrictions on Huawei and Honor, but if Honor is separated and the restrictions are lifted, they will be forced to compete with it for a buyer. The decision to sell Honor, according to experts, is a win-win for Huawei and the Honor brand, as well as for component suppliers and the Chinese electronics industry in general.
A slightly controversial option, since it will be difficult to completely sell Honor's business to the Chinese giant, they are unlikely to do it at a loss. A partial sale may not remove US restrictions from the brand, which then makes such a deal absolutely useless. Of course, we will look, but, in my opinion, this is nothing more than talk and the matter will not move further.
And this week we released material on two Huawei tablets, read:
New products from Philips Hue
Signify is expanding its range of products under the Philips Hue brand in Russia. New products for the system will be on sale from 6 October: the Philips Hue Classic Starter Kit and individual lamps, as well as the new Philips Hue Bloom and Philips Hue Iris luminaires.
Philips Hue Iris is an updated table lamp for classic and color lighting with a palette of 16 million shades. Price – 9 rubles.
Philips Hue Bloom is also a table lamp for classic and color lighting. It is controlled both via Bluetooth and through the control unit. The price is 6 rubles.
The Philips Hue A21 lamp is a powerful classic lamp with a luminous flux of approximately 1600 lumens, which is the equivalent of a 1-watt incandescent lamp. Price – 990 XNUMX rubles.
I like Philips Hue lamps and lamps, they work stably, provide high-quality lighting, have good control software and are compatible with the main smart home control programs and assistants (the official arrival of Philips Hue made the devices friends with Alice from Yandex). Of the minuses of the product, probably only the price, for example, a starter kit consisting of three lamps, a remote control and a Hue Bridge control unit (needed to control all the light of the system via Wi-Fi), costs 16 rubles. As for the lamps, it is worth saying that they are still more suitable for use with bottom light (table, floor lamps), since it is here that you can fully reveal all their capabilities and create a truly atmospheric backlight.
Alcatel smartphone for 1 ruble
Operator "Beeline" launched a campaign "For Seniors", according to which you can buy an Alcatel smartphone for 1 ruble. According to the terms of the offer, you need to choose one of the smartphones, it is Alcatel 1 or Alcatel 1A, add a Beeline SIM card with the "Close people 1" tariff to the order, pay for the purchase, after which the entire amount will go to the number balance and it will be possible spend on communication. The offer is interesting and, in my opinion, is suitable not only for purchasing a smartphone for grandparents, but also for buying a device for children.
New AMD processors
AMD has unveiled a line of AMD Ryzen 5000 Series desktop processors based on the new Zen 3 architecture, offering up to 16 cores, 32 threads and 72MB cache in the oldest AMD Ryzen 9 5950X processor.
The company notes that AMD Ryzen 5000 series processors dominate high-threaded workloads and energy efficiency, while AMD Ryzen 9 5900X processor delivers up to 26% faster gaming performance over the previous generation of processors. With significant core enhancements, including a unified eight-core complex with direct access to 32MB of L3 cache, AMD's new Zen 3 core architecture delivers a 19% increase in instruction-per-clock (IPC) execution, the largest gain since the announcement of processors on Zen architecture in 2017.
The senior 16-core AMD Ryzen 9 5950X offers:
Highest single-threaded performance of any desktop gaming processor
Better multi-core performance than any desktop gaming processor and any desktop processor with a standard socket.
The 12-core AMD Ryzen 9 5900X offers:
An average of 7% increased gaming performance at 1080p over the competition
An average of 26% increased gaming performance at 1080p over previous generation processors.
AMD motherboards with 500 series chipsets are ready to work with AMD Ryzen 5000 series processors with a simple BIOS update. The announced AMD Ryzen 5000 Series Desktop Processors are expected to ship worldwide on November 5, 2020.
Experts say that AMD with the new Ryzen 5000 series can seriously press Intel in the processor market. Who do you think is better now, AMD or Intel?
All information about OnePlus 8T
The official presentation of the new OnePlus 8T smartphone is scheduled for October 14, but today almost everything is known about this new product, and thanks to the leak on JD.com, we can also admire the device on high-quality press renders.
So, the model will receive a quad camera with optical stabilization and the main sensor Sony IMX586. The display in the device will be 6.55 inches AMOLED with a refresh rate of 120 Hz, a Qualcomm Snapdragon 865 processor, and a 4500 mAh battery with support for fast 65 W charging.
Yes, and this week we had an interesting article about Qualcomm chipsets, read:
And here's our review of the OnePlus 8 Pro, by the way, they say that the 8T will not have a "Pro" version:
Updated Jaguar XF
Auto maker Jaguar has updated its XF sedan. The changes partially affected the exterior of the car, but the most significant ones can be seen in the interior of the novelty.
A key element of the new interior is a high-resolution 11,4-inch touchscreen embedded in the center of the panel, covered by curved glass in a magnesium alloy body, through which you can access control of the new Pivi Pro infotainment system. The seats with the new massage features, according to the manufacturer, feature improved cushioning and increased heating and cooling zones. The optional ionisation system improves cabin air quality thanks to Nanoe technology, which eliminates allergens and unpleasant odors.
The updated Jaguar XF is powered by Ingenium four-cylinder petrol and diesel engines and is available with an eight-speed automatic transmission, rear-wheel drive or all-wheel drive.
You can read a little about the previous Jaguar XF sedan here:
OnePlus Nord Week
Previously, I had only fleeting acquaintances with OnePlus devices, but then the guys from the Big Geek store gave a fresh Nord for the test, for which they are especially grateful, and now I'm trying to understand what OnePlus fans are delighted with.
In terms of design, Nord is no different from hundreds of other modern smartphones, quite a common design for a 2020 device. For what it is worth saying thanks to the developers of the device, for the interesting color scheme of the Blue Marble case and for the proprietary profile switching slider.
Looking further for the OnePlus magic, I turn on the device and see a pretty good 6.44-inch AMOLED display with a 90 Hz refresh rate. Yes, the screen is not bad, but now there are better ones. The sub-screen fingerprint scanner is really fast, but again, no surprise, since many other manufacturers have learned to make the same quick solutions by the end of this year.
As you know, Nord is not equipped with a flagship chipset, but a Qualcomm Snapdragon 765G mid-range processor, but despite this, the device works quite fast. Here, the developers did a good job of optimizing, however, the Qualcomm chipset itself is not bad, and 12 GB of RAM makes itself felt. I climb to study the Oxygen OS, which is so favored by fans of the brand, which is built on the basis of Android 10. Visually, everything resembles bare Android, and it works just as fast, there are advanced settings, the possibility of customization, but I do not find any revelations for myself.
The battery in the device is 4115 mAh, and there are no surprises here, the device stably lives for a day under load, which, in general, is quite a common indicator for modern smartphones. Warp Charge 30W fast charging allows you to replenish the charge in literally an hour, but now it is available on many devices. But the branded flat red cable, of course, is cool, I don't even argue here.
For some reason, OnePlus Nord expected the capabilities of the iPhone from the camera, when it pointed, shot in automatic mode and got a good shot, but it turned out that this was not so. On the machine, the camera shoots quite usually for the current generation of smartphones, for confidence it is better to take several shots in a row, so that there is something to choose from later. In general, not bad, but not as good as expected. Check out sample photos from the camera and draw your own conclusions.
As a result, I will say that OnePlus Nord is a good modern smartphone, but you should not expect any miracle from it, and it is better not to pay attention to the enthusiastic reviews of the brand's fans when choosing a device. In my opinion, Nord is worth taking if you are already familiar with Oxygen OS or like to dig into the settings and customize the device for yourself, if you want a smartphone that is not like everyone else's, or you just liked the device in Blue Marble color.
By the way, for the price of OnePlus Nord in Russia, you can buy a Samsung Galaxy M51 smartphone with a 7000 mAh battery, this is if you want your smartphone to work, work and work like Energizer:
… and dessert
I watched the first season of Day Three with Jude Law and was somehow disappointed. The pilot was interesting, the second series was average, and the third slipped somewhere completely wrong, and its final was so completely disappointing. Frustrated, I turned on the TV and accidentally ended up on the Husar series with Garik Kharlamov, and you know, after the finale of The Third Day I even liked it somehow, especially if you watch it in the background and don't really think about the meaning of what is happening.
Back to content >>>
Related Links
Share: 





we are in social networks:
Anything to add ?! Write … eldar@mobile-review.com