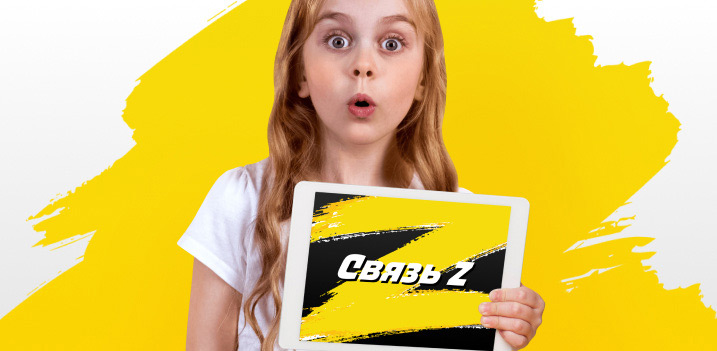 The week was rich in news, it began with rumors that Sberbank was interested in acquiring the Goods.ru marketplace and the entire M.Video network. True, representatives of the Safmar group stated that they intend to independently develop the asset and are not going to sell it. They made statements that in the medium term they intend to increase the capitalization of M.Video to 200 billion rubles.
Pavel Durov also noted in his Telegram channel about his impressions of using the new iPhone 12 Pro and described the new smartphone in this way: "This is some incredibly bulky smartphone that feels like an oversized version of the 5 iPhone 2012. It has an ugly set of cameras located at three different heights, as well as the notorious bangs in the screen and very wide bezels, which, due to the screen-to-body ratio, makes the user feel like they are holding an outdated device. "
And the American brand Moshi, known for its accessories, has launched a fundraising campaign for its Deep Purple UV sterilizer on Kickstarter. The device is a small box in which you can put your gadgets and accessories for their subsequent disinfection. The automatic processing program takes only 4 minutes.
Yes, we have also launched a draw for a gaming chair in your Instagram account, join us!
Content
From January 1 of next year, 16 domestic applications should be installed on smartphones
New "Yandex.Station"
New Tecno smartphone arrived in Russia
New from Honor
New smartphones from Xiaomi
100 GB of internet for a tablet
Kids scooters from Ninebot-Segway
New Hyundai Elantra soon in Russia
… and dessert
From January 1 of next year, 16 domestic applications should be installed on smartphones
According to the rules approved by the government, from January 1 next year, 16 domestic applications should be installed on smartphones sold in Russia, three on computers, and four on Smart TV. Previously, the entry into force of the law on the mandatory installation of applications was planned to be implemented from July 1 of this year, but then, due to the coronavirus pandemic, the entry into force of the law was postponed to a later date. The law also applies to devices imported into the country. The pre-installation of domestic software on smartphones, computers and Smart TVs will have to be provided by device manufacturers or their authorized suppliers. Among the mandatory software that must be installed on smartphones, 16 groups are allocated, including browsers, search engines, social networks, instant messengers, email, maps, voice assistants, news aggregators, antiviruses, office software, audiovisual services, programs for online broadcasts, the "Mir" payment application, cloud storages, the "Gosuslug" application and programs for access to socially significant resources. A specific list of programs must be approved by the Ministry of Digital Science before December 15.
Well, now on the freshly bought device there will be even more useless programs, which are already enough in the form of partner applications of manufacturers. It is good that at least they did not prescribe that this software package should be flashed in the system, so that one free evening, and you can clean up all this stuff. It is also sad that this forced installation is likely to affect the final cost of devices, way and a little, since for the manufacturer or supplier it is still an additional cost.
New "Yandex.Station"
Yandex introduced a smart column "Station Max". The announcement took place during the Yet another Conference online conference. The device received an LED screen, support for powerful three-band sound and 4K HDR video, as well as a voice assistant "Alice". The main feature was the appearance of an LED screen. Its brightness depends on the ambient light. In standby mode, it displays the time when the music is playing – the screen displays its visual representation, and during Alice's responses – animations expressing emotions. Five speakers with a total power of 65 W are responsible for the sound, Dolby Audio technology is supported. The speaker comes with a remote control for switching music, selecting movies and adjusting the sound volume. The remote has a microphone for sending voice commands. Pre-orders for "Station Max" began on November 25, and on December 1, the column will go on sale. The price of the device will be 16 rubles.
It's great, of course, that Yandex finished its column by adding support for multi-room and 4K, but they used the old design in vain, they could offer something new, especially considering that they do not remove their first product from sale, but the price of a new one is quite invigorating. The screen on the column is a controversial thing, I like the ability to display a clock on it, given that my columns are in the public domain, such an option will be useful there. On the other hand, visualization kills the very essence of smart speakers, which are aimed at interacting with an assistant with a voice, because Alice can already tell you the time if you ask. The remote control is perhaps a handy thing, but it seems to me that after a couple of days of operation, most users will have it lying around idle. By the way, I would, by the way, probably take the Max Station for myself, they say that the sound was tightened up there, but I don't want to give 16 rubles at once, but it is not yet in the subscription, and it is not clear whether it will appear there.
By the way, we have released a separate material on the trail of the YAC 2020 presentation, read:
And here is our review of the first version of the smart speaker from Yandex:
New Tecno smartphone arrived in Russia
Tecno Mobile has brought a new affordable Tecno Spark 6 Go smartphone to our market. The device received a large 6.52-inch IPS-display with a teardrop notch for an 8 MP front camera. The device works on the basis of the MediaTek Helio A20 chipset, is equipped with 2 GB of RAM and 32 GB of permanent memory, with the possibility of expanding the latter using microSD memory cards. The main camera in the Spark 6 Go has two modules, a main 13 MP lens with an f / 1.8 aperture and an additional one used to blur the background. When taking photos, updated AI algorithms are used, which increase the quality, the image is more detailed and vivid. The battery in the new product has a capacity of 5000 mAh, the manufacturer promises that the device will be able to work with it for up to 15.6 hours in games and provide up to 25 hours of video viewing. The smartphone has a fingerprint scanner on the back of the device, as well as Face Unlock 2.0, which allows you to unlock your phone in 1.23 seconds. The device also supports VoLTE for both SIM-cards. Runs Tecno Spark 6 Go running HiOS 6.2 based on Android 10 Go. The model is already available for sale at a very affordable price – 7 rubles.
New from Honor
Honor presented on the Russian market its first gaming laptop Honor Hunter V700 in two modifications based on 7th generation Intel Core i10750-5H and Intel Core i10300-10H processors and discrete graphics cards NVIDIA GeForce RTX 2060 in top configuration and NVIDIA GeForce GTX 1660 Ti2 with ray tracing in real time. Honor Hunter V700 in both trim levels is equipped with the original Wind Walley cooling system, a 16.1-inch screen with a high refresh rate of 144 Hz, 16 GB RAM expandable up to 32 GB and 512 GB internal memory expandable with two M solid state drive slots .2. The new HONOR HUNTER V700 gaming laptops are now available for pre-order on November 24th. The recommended retail price of the junior modification is 139 rubles, and the top version will be sold at 990 rubles.
An interesting machine, but the prices, it seems to me, are in the market, so I wonder what Honor will take, they are still newcomers in this niche. By the way, if someone uses gaming laptops, tell me why you chose this option rather than building a good desktop PC?
And just last week we talked about a gaming laptop from HP:
Yes, there was news that NOR was opening a network of mono-brand stores in Russia. On November 21, the flagship store of the chain was opened in the Mega Belaya Dacha shopping center in Moscow. Prior to this, the chain stores were launched in Khabarovsk, Astrakhan, Volzhsky, Sochi and Belgorod. According to Tony Rahn, President of the Honor brand in Russia, Turkey and the CIS countries, the Honor brand was originally created as a brand for online sales, and the creation of its own retail network is a milestone in the development of the brand.
Apparently, this is a planned separation of the brand from the parent Huawei after the last deal to sell Honor. It's interesting how buyers will perceive the brand separately, yet among ordinary people it is inextricably linked with Huawei, despite the fact that the company has tried to separate it before.
New smartphones from Xiaomi
The POCO brand, which is owned by Xiaomi, has officially unveiled the POCO M3 smartphone. The model received a 6.53-inch IPS display with FHD + resolution, is powered by a Qualcomm Snapdragon 662 processor, 4 GB of RAM and 64/128 GB of permanent memory, and stereo speakers. The main camera in the device is triple with a 48 MP module. The battery in the POCO M3 is 6000 mAh, with support for fast 18 W charging. The price of the model will be 149 and 169 US dollars, depending on the modification.
The device turned out to be nice, especially in yellow color, with decent characteristics and at a good price, but it's just not clear when it will officially reach Russia and how much it will cost from us.
And Xiaomi itself introduced the Redmi Note 9 Pro 5G smartphone, which received a 6.67-inch FHD + screen with a refresh rate of 120 Hz. The processor in the new Qualcomm Snapdragon 750G, the amount of RAM is 6/8 GB, and the permanent one is 128/256 GB (UFS2.2). The device was equipped with a main quad camera: 108 MP (1 / 1.52 ″), f / 1.75 + 8 MP (wide-angle, 120 °), f / 2.2 + 2 MP (macro) + 2 MP (depth of field). The smartphone has a 4820 mAh battery, there is support for fast 33 W charging. Home market pricing for the new Redmi Note 9 Pro 5G starts at CNY 1 (about $ 599).
Since we are talking about Xiaomi, this week we released a review of an air humidifier from this manufacturer:
On the smartphones of the Chinese manufacturer, we did not publish anything this week, but material on the Sony smartphone was released:
And the budget Nokia device:
100 GB of internet for a tablet
Beeline continues to delight us with its promotions, so, from November 20 to December 31, 2020, they have prepared an advantageous offer for new subscribers: a tablet at a special price when purchased complete with a SIM card, the Svyaz Z tariff and the connected Package 100 GB ". Among the promotional tablets with which you can get 100 GB of traffic, the Huawei MediaPad and Samsung Galaxy Tab models, it is clear that all have built-in LTE modems. At the same time, the Internet package at the "Communication Z" tariff that you will receive has no time limits and is valid until the traffic runs out.
Kids scooters from Ninebot-Segway
At the end of the season, Ninebot-Segway announced the start of sales in Russia of a line of children's electric scooters. The KickScooter Zing E8 model is suitable for children from 6 to 12 years old up to 145 cm tall. The KickScooter Zing E10 is designed for teenagers up to 14 years old, whose height is not more than 160 cm. Both models have a sufficient power reserve, about 10 km on a single charge. Zing E8 develops a speed of up to 14 km / h, the older model Zing E10 goes a little faster, up to 16 km / h. The devices overcome small irregularities in the road, ascend on hills with a slope of 7 °, and the spring damping system prevents shaking. New items are expected on sale in early December at a suggested retail price of 19 rubles for the Zing E990 model and 8 rubles for the Zing E21 model.
The company either delayed the launch of products on our market too much, or was in a hurry. I understand that they ride on electric scooters to the last moment, the main thing is that there is no snow on the roads, but nevertheless this is a seasonal product in our country and how much the devices will be in demand in December is difficult to say. But in general, it's nice that such a manufacturer as Ninebot-Segway brought its novelties for a children's audience, in the spring it will be necessary to take a closer look at the KickScooter Zing E8, maybe I'll take a child.
Speaking of Ninebot-Segway electric scooters, here's our KickScooter E22 review:
New Hyundai Elantra soon in Russia
The Korean car manufacturer Hyundai has presented a new generation of the Elantra model for the Russian market. The new generation Hyundai Elantra has become lower, longer and wider than its predecessor. In our market, the sedan will be presented in two possible modifications – with atmospheric gasoline engines Gamma 1,6 MPI (128 HP and 154,6 Nm) and 2,0 MPI of the Smartstream family (150 HP and 191 Nm). Both powertrains are mated to a six-speed automatic transmission. Four trim levels of the new model will be available to customers: Base, Active, Elegance and Anniversary. And also there will be offered several packages of optional equipment – both functional and aesthetic. The start of sales on the Russian market and the cost of all configurations will be announced later.
A nice car, the previous generation of which we have already talked about:
By the way, we had some interesting material on auto-theme this week:
… and dessert
And for dessert today I suggest you watch just a gorgeous short film "Russian Cyber ​​Village", I think it's time for the creators to take up the full length.
Back to content >>>
Related Links
Share: 





we are in social networks:
Anything to add ?! Write … eldar@mobile-review.com