The week, in my opinion, turned out to be not the most eventful with news, but there was still something interesting. For example, the Ministry of Finance plans to amend Art. 63 "Secrecy of Communications" of the Law "On Communications", where it is proposed to add a clause securing the ability of law enforcement agencies to obtain information about the location of a specific subscriber from cellular operators within the framework of the ORD, that is, without a court order, as now. You can read more here:
Huawei has announced that the foldable smartphone Huawei Mate X2 will be released on February 22nd. The published teaser shows that the smartphone, unlike the Mate X, will fold with the display inward.
And Pad & Quill introduced a new case for Apple AirPods Pro, which is made in the form of a tiny leather briefcase. The price of this accessory is $ 49.95.
And we also had material on the most popular smartphones in Russia in 2020 this week:
Content
Apple electric car
Xiaomi defends its interests
Samsung Galaxy S21 sales start
Expensive Nokia budget
Face ID mask is not a hindrance
New Nissan Pathfinder
… and dessert
Apple electric car
It was revealed that Apple is investing $ 3,6 billion in Kia for the production of electric vehicles. Against the backdrop of this news, Kia Motors shares rose 14,5%. Earlier it was reported that Apple plans to partner with Hyundai Motor Group, which includes Kia Motors, to create its first electric car and will use the recently introduced E-GMP platform by the Koreans. Reportedly, the start of serial production of electric vehicles is scheduled for early 2024. Apple expects to start with a series of 100 cars a year and then expand production to 400 units a year. It clarifies that in this partnership, Kia will be responsible for managing the production process, and Apple will develop self-driving systems, battery technology, chips, general software and user interface for future cars.
Hyundai Motor Group unveiled its new Electric Global Modular Platform (E-GMP) platform for electric vehicles last year. The new platform will use the company's proprietary battery technology, which will reduce production times and costs. The company estimates that a dedicated global modular E-GMP platform under development will enable Hyundai to reduce component counts by 60% when launching new EV models. The platform will have to support the creation of electric vehicles with a range of 500 km, which is 23% more than the current results of the Kona EV.
It's no surprise that Apple has chosen to partner with the Korean automaker to launch its first electric vehicle. As I understand it, it was important for the Cupertino-based company that it was a major player with its own platform for electric vehicles, since it is very expensive and time-consuming to develop its own platform from scratch, plus that the partner also had its own production in the United States. As another potential partner, if you believe the rumors, Apple considered the General Motors concern, but, apparently, the Koreans managed to offer the "apple" corporation more interesting conditions. Yes, again, if you rely on information on the network, Apple will produce an electric car under its own brand, so it will not be some conventional Kia Apple, but a real Apple Car. Today the market of "electric trains" is quite free, and the Cupertinians may well have time to jump into it and even not take a leading position, but they are quite capable of grabbing a tangible piece from the same Tesla.
It's great, of course, to see a new player in the electric car market, but something tells me that initially Apple's electric car will only be available in the US market. Later, of course, the company will enter other markets, but I do not think that Russia will be a priority, since we have a very weak infrastructure for electric transport throughout the country.
If we are talking about Apple, then during the week we wrote about the company here:
And the iPhone 12 Pro participated in our blind testing of photo capabilities:
Xiaomi defends its interests
Xiaomi has announced the initiation of proceedings in the District of Columbia Court of the United States of America against the Department of Defense and the Department of the Treasury of the United States of America. The company believes that the decision to classify it as a "communist Chinese military company" under the NDAA by the United States Department of Defense and the Treasury is factually incorrect and hinders its legal activities. The company applied to the courts to declare the decision illegal and demand its cancellation in order to protect the interests of users, partners, employees and shareholders around the world.
By the way, already a couple of new Xiaomi models have completely lost Google services, but, however, this applies to precisely those devices that are produced only for the Chinese market. Users who bought them for use in another country will also not be able to access the services.
This week we published materials regarding this situation with Xiaomi:
And also this week Xiaomi officially unveiled its first concept of a smartphone with a four-sided waterfall screen, in which its 88 ° curved design will allow visual interfaces to "flow like water over the surface of the phone." Almost the entire frame of the smartphone is covered with a display and there are no ports or buttons on the body, which offers users a futuristic one-piece design.
The company notes that Xiaomi engineers have tried to make the smartphone as simple as possible and to bring the "just screen" form factor one step closer to reality. That being said, since flexible displays are part of the new standard, the biggest challenge in creating the industry's first quad-bend waterfall screen was not the display bending, but the 88 ° quad-bend glass panel and the 3D process. gluing.
I don't know why Xiaomi needs such a concept, especially considering that the fashion for drop-down displays is already fading away and users are more expecting a smartphone with a folding screen from the manufacturer. How do you like this solution with a four-sided screen-waterfall?
Samsung Galaxy S21 sales start
Samsung Electronics announced the start of sales in Russia of a new series of flagship smartphones Galaxy S21, which it positions as devices created taking into account all the needs of modern users and providing high performance, as well as "unlimited opportunities for self-expression."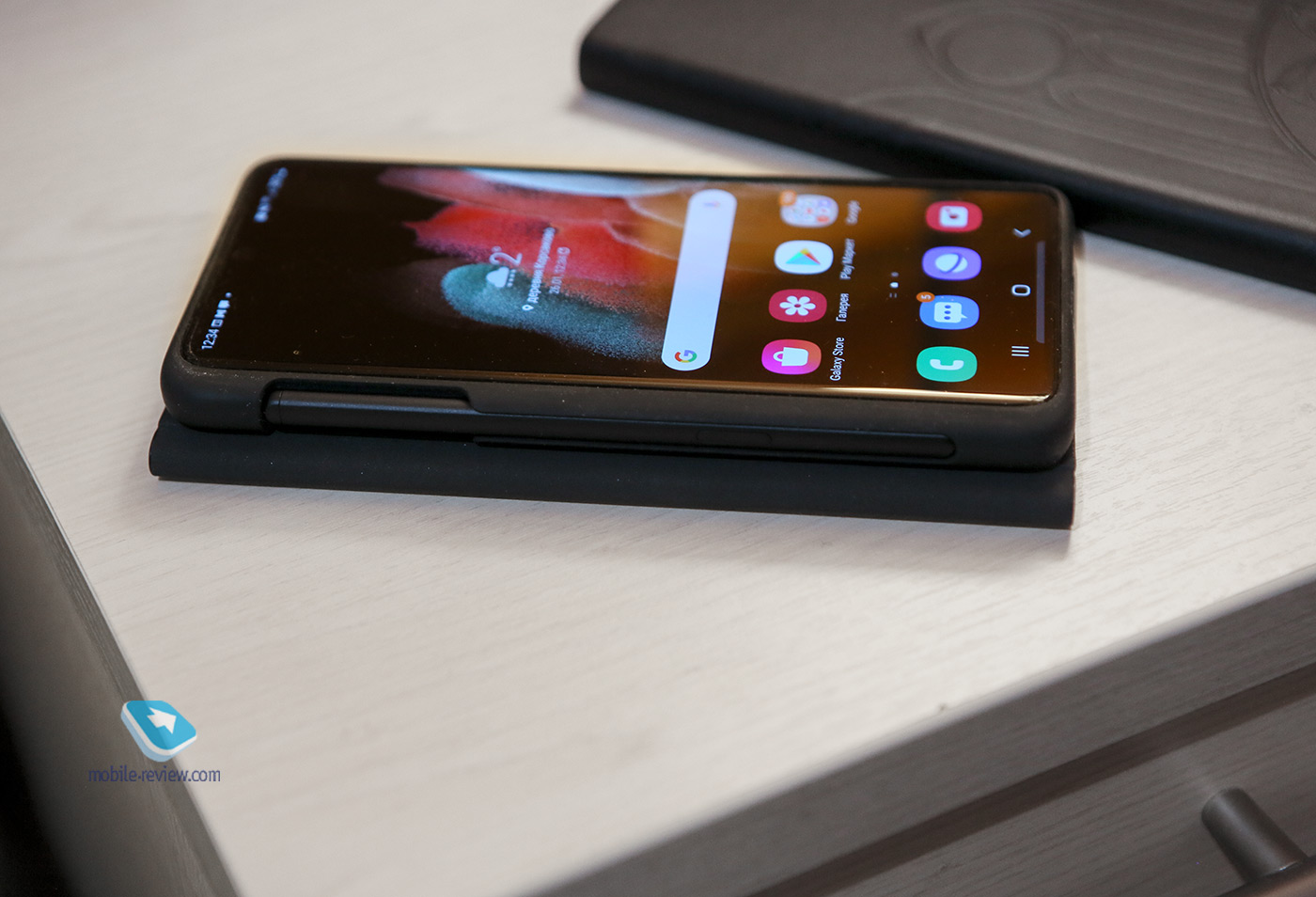 Galaxy S21 Ultra is available at recommended prices of 127 rubles, 990 rubles and 114 rubles for the 990 GB, 109 GB and 990 GB versions, respectively. The cost of the Galaxy S512 + is 256 rubles for the 128 GB version and 21 rubles for the 94 GB version, and the Galaxy S990 – 256 rubles for the 89 GB version and 990 rubles for the 128 GB version.
For buyers of new products on the official Samsung website, there is a promotion "S21 from 1 ruble", which combines the mechanics of trade-in and Samsung Upgrade programs. When buying a flagship within the framework of this promotion, the cost of a monthly payment can be reduced to 1 ruble per month.
On Friday, we released a full review of the company's flagship novelty – Galaxy S21 Ultra:
And also an overview of the OneUI 3.1 interface:
And an overview of a smart tag for finding things or a smartphone – Samsung SmartTag:
Expensive Nokia budget
HMD Global has introduced under its Nokia brand a new budget smartphone model Nokia 1.4, which runs the Android 10 Go edition operating system (with guaranteed upgrade to the 11th version) and is equipped with a large 6,51-inch HD + display, dual 8 MP main camera and Qualcomm Snapdragon 215 processor. In Russia, the version of the smartphone with 2 GB of RAM and 32 GB of permanent memory was estimated at 7 rubles, and the version with 990 GB of RAM and 3 GB of permanent memory – at 64 rubles.
Something the prices for a new budget smartphone under the Nokia brand are not at all pleasing. Ten thousand rubles for a Snapdragon 215, a simple camera and a stripped-down Android Go is somehow a bit too much.
Face ID mask is not a hindrance
In iOS 14.5, Apple added the ability to unlock your smartphone while wearing a mask, so you no longer need to enter a digital password. True, this method will only be available to Apple Watch owners. In the event that the watch is unlocked and is with you now, Face ID in the device will partially scan your face, then establish a connection with the watch and unlock the iPhone.
I'm really looking forward to the final release of iOS 14.5, as I'm really tired of entering a password while wearing a mask in the same store. It is clear that here the company is also pushing iPhone users to buy their watches, but still this is at least some kind of decision, since we have to wear masks for a long time.
New Nissan Pathfinder
Nissan has unveiled the fifth generation of its Pathfinder SUV. The car has received a completely new body design, from some angles it is similar to the Ford Explorer. There is only one engine on offer so far, a 6-liter V3.5 petrol with 284 hp, which will come with a 9-speed automatic transmission and a new intelligent all-wheel drive system.
Customers will be offered a 7-seat or 8-seat configuration. A panoramic roof, heated and ventilated front seats and three-zone climate control will be available as options. From electronics, there will be a 12.3-inch virtual dashboard, head-up display, a new media system with a 9-inch touchscreen display and support for Android Auto and Apple CarPlay, the latter with wireless connectivity. And also the car will be equipped with the new Nissan Safety Shield 360 system: emergency braking system with pedestrian detection, blind spot monitoring function, warning system for objects moving in the rearward direction, lane departure warning system, automatic switching of headlights from the high to the neighbor.
There is no information about the timing of the appearance of the Nissan Pathfinder in Russia. Of course, you have to wait for the car and see it live, but according to the photos and specifications, it seems that the Pathfinder turned out to be less interesting than the Korean Hyundai Palisade, which recently entered our market.
… and dessert
LEGO has released a playlist with the sounds of its building blocks, it is available on Apple Music and Spotify.
Back to content >>>
Related Links
Share: 





we are in social networks:
Anything to add ?! Write … eldar@mobile-review.com