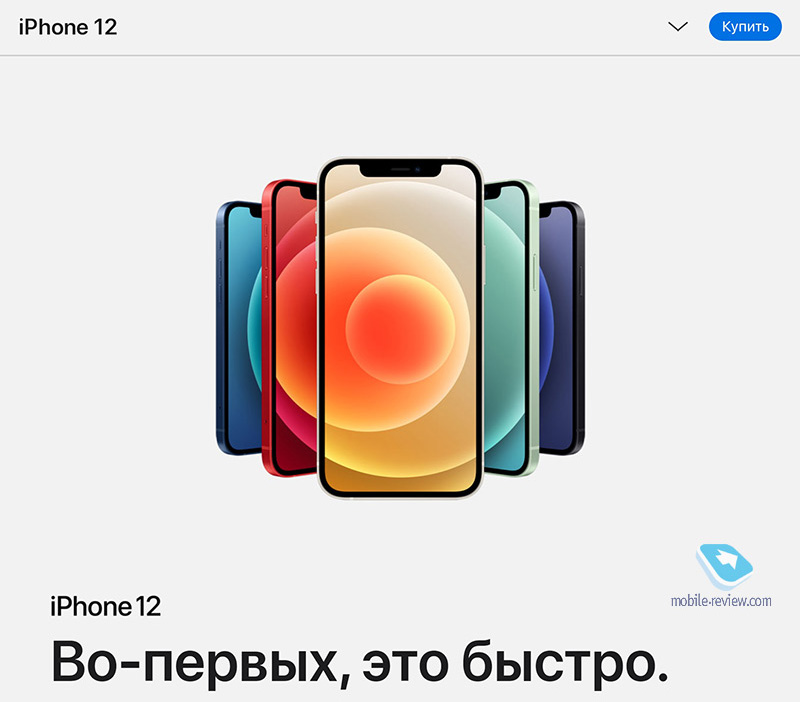 Hey.
Sometimes it seems to me that nothing can surprise me in corporate politics, but Russian corporations manage to amaze me in the most unpleasant sense of the word. Before the official reports were published, mail.ru shared their achievements with a number of publications: revenue growth, unusually good results. Revenue increased, other indicators looked so amazing. When I read the results, my jaw fell off, they were incredible. Everything fell into place when mail.ru did not publish a press release, in which the numbers were as needed (apparently, the company does not consider itself responsible for the press release), but a financial report came out. In the report, revenues have already fallen by 27%, EBITDA has decreased by almost 70%, and the company also received a loss instead of profit. Read the text and its update, for example, in Kommersant.
What am I doing? A good illustration of how Russian corporations are adopting Western experience, there is also a similar thing. But playing such a game will not work forever, now no one will believe the data of mail.ru outside the financial statements, since there they can draw whatever they want. Usually, after such tricks, shareholders change all top managers who have taken such liberties. I doubt that this will happen with mail.ru, at the wrong time. But you must admit how easy and simple it turns out to be successful, you just need to talk about it publicly. Perhaps we should start our issue with a different story, about how Tim Cook was forced to explain the failure of iPhone sales. Go!
Content
IPhone sales drop confirmed by Tim Cook
Call of duty mobile – iPhone 12 Pro vs Xperia 5 II
4G Home Wi-Fi Routers with Maximum Data Rates
The growth of Spotify due to the launch in Russia – records of the music service
US Senate Against Social Media – Uncensored Censorship
New name in audio for the Russian market – Nakamichi
MTS launched eSIM and sale from the site
IPhone sales drop confirmed by Tim Cook
It is common knowledge that iPhone sales cannot fall as it is the most popular smartphone in the world. This thesis is so firmly embedded in the heads of some people that they persistently believe that Apple is number one in sales both in the world and in Russia. They see only the iPhone around them and nothing else; they are surprised to learn that the company's market share is not very noticeable and is not decisive. Plus, since 2015 Apple has been steadily decreasing its market share.
To assess the decline, just look at 2015, sales amounted to 225 million 850 thousand iPhones (Gartner counts retail sales), in 2019 it was already 193 million 475 thousand iPhones. The difference of 32.3 million pieces doesn't seem like a big deal, but it shows how slowly these sales are creeping down. A drop in sales of almost 15% in less than 5 years.
The next quarterly report from Apple turned out to be very interesting, the key product is the iPhone, it has always been and will be so. It is almost impossible to sell everything else without an iPhone, the same watch can only be connected to a smartphone, services are also mostly iPhone. The results are quite expected, let's look at the revenue by segment:
$ 26.44 billion iPhone ($ 33.36 billion Q4'19)
$ 14.55 billion: Services ($ 12.5 billion Q4'19)
$ 9.03 billion: Mac ($ 6.99 billion Q4'19)
$ 7.88 billion: Wearables, Home, and Accessories ($ 6.52 billion Q4'19)
$ 6.79 billion: iPad ($ 4.66 billion Q4'19)
The company showed growth in all business segments except the iPhone, and the traditional September launch of models was postponed to October. The decline in iPhone sales was 20% year-on-year in monetary terms. This fall will be played out in the fourth calendar quarter, there is no doubt about that. But the very fact of the fall says a lot about the sales of the iPhone SE, they could not support Apple. And the old models, despite discounts all over the world, aggressive marketing, did not make the checkout. I am sure that Apple fans will find a million explanations as to why they did not buy the iPhone as before. At the same time, all other segments grew, and grew quite noticeably.
Apple's excuses were not long in coming, in our Telegram channel they quickly explained why it is unfair to discuss the company's results and she is great. Firstly, the new iPhone 12 did not come out, so the result is what it is. Secondly, no one except Apple produces so many smartphones, there is a production problem due to a pandemic, and so on.
Let's take a look at the smartphone market with all manufacturers and evaluate the results. Here's the data from Counterpoint Research.
Suddenly, it turns out that other companies somehow coped with the problems this quarter, were able to supply new devices to the market, and increase sales. The same Samsung sold twice as many smartphones as Apple, and the pandemic did not slow down the company much.
It is interesting to look at the IDC data (wholesales), where the picture is about the same. For the first time, Apple ranked fourth in global sales, with market share declining. Russia is more interesting in this aspect, since what is happening in our country happens on the global market with a delay of 3-4 quarters.
Apple fans are eager to come up with an explanation of why the company is not so good compared to other players. And they come up with such explanations (did you know that in the third quarter Samsung released only the Fold2, there were no other products? And it was easy for them!). The nonsense that people invent makes you look at the screen and admire them, it is absolutely impossible to invent such things and in such quantities.
In China, Apple's sales across all categories fell 29% in value, Tim Cook said the company expected the worst results. Against the background of the negative, a kind of positive.
In Russia, Apple sales in October fell year-on-year! An amazing story considering the "popularity" of the iPhone 12/12 Pro, which was shipped in small quantities to create a buzz. Perhaps this is all there is to know about the popularity of the iPhone in 2020, about the fictitious growth in sales. The official numbers from Apple speak for themselves, they perfectly demonstrate what is happening with the iPhone. Moreover, exactly a quarter ago, when Apple published the previous report, it was a bolt from the blue that the pandemic did not affect the iPhone sales in any way! Sales did not fall then. I then assumed a simple thing that the company would try to bury the sales failure in the next period and compensate with the release of new iPhones, so that reporting would not be painful. We did not have time to release new devices, hence this failure. It's funny that the iPhone 12 Mini announced at the presentation did not even pass FCC certification, as was written in all the documents on the Apple website and partners. It is a rare case when an uncertified smartphone was shown to the public, usually Apple does not do this.
The battle for market share is becoming vital for Apple, but along the way, the company is trying to squeeze its audience dry. We raised prices in the App Store by over 20%, now you have to pay for almost everything, not to mention the cost of devices.
I will never understand the logic of Apple fans, since it is not from our world. They are genuinely proud of the fact that with a market share of iOS devices four times smaller than Android, Apple raises twice as much money for selling applications. They rejoice like children that you have to pay for something that is free on Android, and pay a lot more. It seems to them that Apple's earnings are a demonstration of the company's coolness, of how it knows how to make money from its users. I think that the last thesis is correct, no one except Apple knows how to cut their fans like that, spitting on elementary decency. And the numbers prove it. The joy for the right to buy something at exorbitant prices kills me a little, what's good about that? As in the old joke: "Fool, what did you buy a tie for a thousand? Around the corner they sell it two by two! ".
Call of duty mobile – iPhone 12 Pro vs Xperia 5 II
I am slowly finishing my review of the Xperia 5 II, Sony calls this smartphone the first in the world to adapt the Ultra settings (120 frames per second) in Call of Duty. Hint, this setting is disabled by default as it leads to increased battery drain.
How high is the battery discharge? It is quite noticeable, so an hour of play will consume about 20-25% of the capacity. At very high settings, everything is not so bad, the power consumption is up to 20%.
For comparison, I decided to see how this game goes on the iPhone 12 Pro. The gameplay speed is comparable with the same settings, the graphics are the same plus or minus. But I like the Ultra mode much more: smooth graphics, the maximum refresh rate (not 60 Hz, as in the iPhone 12 Pro). It's easier to play, easier to move, aim and so on, the difference during the game is noticeable, and it is much larger than with the same 120 Hz in the interface.
But something else struck me, and the discovery became unpleasant. Both devices heat up and do not burn their hands, which is normal. But in the iPhone 12 Pro, the battery is melting before our eyes, as if it is in Ultra mode, and not just high graphics settings. In an hour, my device lost 32% of its charge, there was clearly a throttling, as the graphics sometimes began to lag.
I looked for reviews from other people, and it turned out that in three-dimensional toys, Apple's new models behave plus or minus the same. Wherever you need to use fast cores, the battery begins to heat up and quickly drain. This is a great illustration of why 8-core processors will always outperform 6-core processors with a similar architecture. In the A14 Bionic, the processor has 6 cores, it works in the same Call of Duty to the fullest, as a result, the load on each core is maximum. In Snapdragon 865, the story is the same, two additional cores give a performance gain, they spend a comparable amount of energy, but at the same time they also allow you to get completely different graphics settings. Earlier, when he said that the A14 Bionic can be perfectly optimized for different tasks, but a similar processor with 8-cores will win, it caused laughter in the comments ("he compares 8 cores and 6 cores, haha, how funny that is" ). Now it is possible to laugh together and see how the parameters differ both in the game and in the discharge of the battery.
4G Home Wi-Fi Routers with Maximum Data Rates
Unwittingly I came across a topic that turned out to be multifaceted and at the same time repeats from a different angle what had been said many times. But first, the plot of the plot so that you understand what is at stake. I installed a smart house in the apartment of relatives, repairs are underway there, and while the system is working in test mode, as they say, on a living thread. Periodically, warnings are poured onto the phone that the system is back in service, and the Internet has not been available for a certain amount of time. I sinned on the builders who touch the wires, but in the end it turned out that one of the neighbors stubbornly crawls into the switchboard and does something there, the result is a disconnection of the network. It was not possible to find the pest in hot pursuit, a little later I will make a separate entrance to the apartment for wired Internet. Chatted about this with friends, and they said the sacramental: a shoemaker without boots. After all, there have been Wi-Fi routers with support for cellular networks for a long time, and it will not be difficult to install one in an apartment. Moreover, in urban conditions there are no problems with the quality of the network, coverage from the operator. I noted on the to-do list that I needed to read about it at my leisure, and returned to the question at the weekend.
To say that there are few models with 4G, it is impossible, you can find Wi-Fi routers for every taste, so I began to leaf through the reviews. I'm used to the fact that among the reviews from real users there are often responses from sympathizers, they do not have a device, but there is an opinion. And this opinion must be conveyed to the largest possible number of people.
I know the guys from Keenetic well, I use a couple of their routers and am happy with everything they can do. And most importantly, the fact that they constantly finish certain "little things" that allow you to manage routers, create various policies, and so on. It is impossible to say that I am a very picky user, but it is also impossible to say that I plug in a router, turn it on and use it. I make lists of devices, set parameters for them, configure the guest network and what can be done with it. There is nothing complicated in this, everything is very simple and straightforward, but it eliminates problems in the process of use. Reading reviews about Keenetic routers with 4G (two models, the older Hero 4G, the younger Runner 4G), I came across a wonderful thing: it turns out that LTE Cat.4 is a rare suck and in new routers with built-in 4G such a backward technology should not be in principle ! Considering that both models are just entering retail sales, their descriptions and reviews appear en masse, I wondered how these people could assess the quality of the network. I asked around, I was not too lazy to even register on one forum where experts gathered (I was incognito, this apparently saved me from their anger). And you know what? The knowledge that LTE Cat.4 is a horror-horror is based on the network access speed, which is half that of LTE Cat.6.
It somehow reminded me of a masterpiece presentation in which an engineer of a large company said the following: we replaced the front camera, now it is twice as good, before the resolution was 8 megapixels, now it is 16 megapixels. I sincerely wanted to cry, because he said this to an audience of several hundred people, of which some part will carry this phrase further. In the minds of many, the resolution of the camera is equal to the quality of the pictures, although there can be no parallel here. Otherwise, professional cameras could have been sent to the dustbin of history long ago, they have matrices with a lower resolution than in modern smartphones. But the quality of the images is still on the side of professional cameras, not smartphones.
I still can somehow understand the consumer who wants to get more opportunities for less money. This is a normal human desire, everyone wants to buy a Mercedes at the cost of a Lada, but this is hardly possible. But this is not a reason to say that this or that technology is bad, since it is not in the product.
I always have a look at any product from different angles, trying to understand what scenarios can be implemented, why they are needed. Let's think about what a 4G Wi-Fi router is. In a country house, where the mobile Internet is often the only possible Internet, such a device is needed to provide access to the network for all users. You are lucky if in your settlement, village, lonely house there is a high-quality mobile Internet, which gives out frequency aggregation and other goodies from mobile operators. Most residents of the country outside big cities are deprived of this pleasure, they have LTE networks, but the speed is thereby limited by LTE cat4, that is, up to 50 Mbit / s, the theoretical limit for downloading is 150 Mbit / s. For cat.6, everything is exactly twice as large. The fact that you will have a device of a larger category than the operator's network supports will not help you in any way, the speed will run into network restrictions, it is impossible to bypass them.
Let me give you an analogy. They brought kvass to the village and distribute it free to any resident, but no more than two liters per person. You can come with a two liter bottle, you can take a 20 liter bucket, or even a cistern. But you will be given exactly two liters, and nothing more. Buying large containers for this attraction of unprecedented generosity is definitely not worth it.
At a real speed of 40-50 Mbit, you can live in the house – smart TVs are working, three children can simultaneously undergo distance learning. Not the ultimate dream, but the speed is enough to live and not experience serious problems in the moment. The increase in speed at any moment of time gives a feeling of complete freedom, but the differences from the city and the usual speeds are striking. In Moscow, my mobile phone at my home produces 150-200 Mbit / s as a standard, I often upload files to it, I do not use the home Internet (it is also very fast, to be honest, I'm just too lazy to switch to Wi-Fi, if it's disabled – I don't even as connected to the network).
Another observation that is important for context. In summer on weekends, the village is filled with people, in the evening the load on the cellular network increases to a maximum, and the operator begins to cut traffic for everyone, it all depends on your priority on the network. First of all, they limit those who download a lot of data on their routers. And here we are no longer talking about some LTE categories, I would live with what we get in practice. And this is the border of New Moscow, and not something distant, where communication can be even worse.
Therefore, for me, the reasoning that cat.6 is vital in a Wi-Fi router in a country house looks like something far-fetched. Choosing between the cost of a device with cat.6 and cat.4, I will choose the first one at a similar price or insignificant difference (the difference in practice will be 2-2.5 thousand rubles!).
In urban conditions, where mobile networks, on the contrary, give out good speed, where such a Wi-Fi router with 4G and high speed can come in handy, I do not see the point at all. The paradox is that in Moscow, for example, wired Internet provides high speed, but costs several times cheaper than mobile Internet, which can be obtained for a 4G router. You need not only to buy a SIM card for a router (as an option, a laptop), but also to purchase the ability to distribute traffic to other devices to the tariff plan, this option costs on average 350-450 rubles, depending on the operator (in the regions, perhaps, otherwise ). For a year, a tidy sum is obtained, which exceeds the cost of wired Internet. Somewhere there is no way out and mobile Internet is required, but then, perhaps, it makes sense to distribute it from the phone, there are no problems with that. Usually, wired Internet quickly appears even in the most remote areas of the city, the struggle for the client is in full swing. Until that moment, you can turn over and so.
In my case, a 4G connection is needed as a backup, when some pest again pulls the wires in the dashboard. Yes, or just in the rare case when the wired operator turns off for a while (I haven't met this once in recent years, a fire in the house is force majeure, and I don't take it into account). I am ready to pay small and reasonable money for a backup channel for a smart home, but I don't want to distribute the same Internet. That is, in fact, I need a spare SIM card in the router, which turns on when there is no main Internet. And it will work for me only when there is no regular Ethernet connection.
I am sure that my story is not unique, but everyone has similar scenarios. And in most cases, people are not worried about the connection speed, but the availability of the possibility of connecting an external MIMO antenna, improving the signal quality (important outside the city) or the availability of a backup communication channel for a smart home or security systems. Cutting the wires at the entrance is not difficult, but turning off the cellular signal is already more difficult, and few people will bother with it.
I asked the guys for both models of Wi-Fi routers to evaluate them in practice, I will tell you about the results in the review.
The growth of Spotify due to the launch in Russia – records of the music service
Time of reports, which means an opportunity to look into what is happening on the market. Let me remind you that in the summer, Spotify officially entered the Russian market, and the launch was successful in every sense. In the report, the launch in our country was named the best in the history of Spotify, the service went with a bang. In the quarterly report, the company showed excellent results.
Look at the table, it perfectly illustrates what is happening, almost half of the subscribers pay for the service, which in itself is amazing.
Nice service, great services. I forgot about the analogue from YouTube, especially since it became completely miserable after being pulled over to YouTube Music. I don't know about you, but I'm very pleased with Spotify, the service is successful, and at the same time it has a lot of interesting things under the hood.
US Senate Against Social Media – Uncensored Censorship
A small number of people are interested in what is happening in the United States today around large technology companies, although given their penetration into our daily life, these processes should be kept in pencil. The next round of hearings took place with the participation of Sundar Pichai (Google), Mark Zuckerberg (Facebook) and Jack Dorsey (Twitter). Republicans were outraged by the fact that Twitter removed information from Donald Trump's supporters from public access; there have been several high-profile scandals in recent months. Therefore, the hearings were more about Twitter than other companies. And it was a political show, not a discussion of the problem of content, of how it can and should be moderated.
Section 230 of the Communications Decency Act in the United States implies immunity for social networks (as well as, more generally, telecommunications companies) from what users do using their technology. Once this law appeared in response to claims that the same phone can be used for threats, blackmail, and so on. It is logical to assume that the company that provides such services does not bear any responsibility for this. Just like the manufacturer of the ax cannot guarantee that the old money-giver will not be hacked to death with it.
In the modern world, politicians are trying to impose censorship on social networks, and at the expense of the latter. This is not only censorship of incitement to hatred, but any questions that can provoke this or that political crisis. The problem with such censorship is one small thing: there is no set of rules according to which one can say certain things. Moreover, social networks are based in the United States, but operate all over the world, which creates their own collisions. In Russia, in recent months, censorship on the part of the same YouTube in relation to Russian channels and the lack of direct answers as to which rules they violated have been widely discussed. In America, what is happening raises no less questions, social networks have become an instrument of influence on voters, a kind of modern newspapers and TV. It is worth recalling that it is social networks that are credited with the election of Donald Trump as president. Therefore, we are seeing attempts to control social networks, which I see as a utopia.
In fact, politicians try to impose their own rules of the game, but diligently avoid establishing any rules, since they violate existing laws. All hearings in the Senate resulted in a stream of direct and indirect insults, rather this action in public than an attempt to figure out how to live with it further. The whipping boy is Jack Dorsey, although his impact on US audiences is nowhere near as comprehensive as Facebook or Google. It is possible that they wanted to make him a scapegoat so that others would think about the possible consequences (let me remind you that in parallel, Congress is investigating the activities of companies, and also looking at how to change their business practices). No solution, of course, was found, having watched these hearings from beginning to end, I could not get rid of the pulling feeling that everything that was happening was a political farce.
It is impossible to force a social network to moderate all content posted by users. When it comes to some common human values, the assistance of the users themselves comes to the rescue, they instantly report inappropriate content. But what will happen if they consider neutral content as such (remember flash mobs, of which there were more than one hundred)? But what if they start supporting by no means neutral content? Look at how the positions of the two belligerent countries are actively promoting on social networks, different sites have become a virtual battlefield, and there is no need to look for the truth there. But no blocking of this content occurs. And this is life.
We already have a whole set of necessary laws that allow us to regulate relations in the network, and there is definitely no need to come up with new ones. Perhaps you need to adapt them, but nothing more. Is someone posting materials that are prohibited by law? So act according to the law, find and indict the person. The social network should provide you with all possible support for this, possibly from now on blocking such content. But first, she must receive an official message from the state and its bodies (the country does not play a role here, even in the United States, even in Russia) that such content violates such and such laws and is unacceptable. And in the future, if the social network does not block the content, they can be claimed. But not until now. Now they are trying to throw all the responsibility on those very social networks, to make them both performers and judges. It doesn't work that way. Politicians must do their part of the work, clearly and transparently indicate the rules of the game, otherwise it will be a mess, everyone will solve their own problems. And here you need to understand that for the state this also means additional costs, these are people who will be engaged in such things (and this is not censorship, by no means). But for social networks, this is the cost of additional staff who will comply with state bans, which will make doing business not so easy. A compromise can be found, there would be a desire. Looking at the United States, there is a clear feeling that there is no such desire on the part of politicians, they are satisfied with the situation when they can put pressure on their opponents. And this means that in America we will not see such a compromise. It is hoped that laws and regulations will be adopted at the level of individual states that will begin to regulate relations in social networks. But while this is a utopia, in Russia social networks successfully monetize the audience, but they do not strive to comply with local laws. Why? The answer lies in the fact that our politicians are toothless and cannot exert any pressure. But it is enough to simply prohibit, for a start, state corporations and authorities from placing advertisements on foreign social networks. The billions of rubles that will be saved will suddenly turn the arrogance of social media into an attempt to find a way out of these situations. Quite simply, whoever pays calls the tune. Russia as a state gives social networks huge profits and for some reason does not use this lever. Some kind of misplaced reverence for Western companies that do what they want.
New name in audio for the Russian market – Nakamichi
The time when new brands appeared during the year in packs of several dozen is over. Therefore, the emergence of new names is always of interest, especially if this name is not directly related to smartphones, but comes from the field of audio. The name of the Nakamichi brand did not tell me anything quite recently, the first association with Japan. And the thought was correct, since initially he was one of the pioneers in audio, the company created portable tape recorders, was once on the crest of a wave. This is a registered company, named after the founding father. But the arrival of the digital era somehow canceled out previous achievements, and already in the days of CDs, Nakamichi became a manufacturer of Hi-End equipment for the elite, until it finally left the race. Interestingly, Lexus used Nakamichi audio systems from 1988 to 2001 until they were replaced by Mark Levinson.
In the early 2000s, the brand was bought by the Chinese company Grande Holdings, the release of various audio equipment became the benchmark, the emphasis was on the mass market. The strategy turned out to be a winning one, but market competition began to grow, foreign markets and products were needed that could make the Nakamichi name stand out. The irony was that the company had reverted to high-end audio technology, plus a major revamp of the mainstream product line. My first exposure to this technique happened in January 2019 in Las Vegas, at CES. The Shockwafe Ultra 9.2 SSE soundbar was brought there, at that time it was fully charged and gave out excellent sound.
As a result, this soundbar left the exhibition with the CES award, which is well deserved. I was not able to see the entire lineup from Nakamichi, there was no time, and only top solutions were shown in Las Vegas, forming the image of companies in the Hi-End field.
And then this brand appears in Russia, including with mass products such as headphones, speakers and the like. Of course, it was interesting to twist their technique and see what she can do.
I took a portable speaker Nakamichi Punch for testing, it has NFC, a USB Type C charging connector, but the main thing is sound. The side speakers vibrate during playback, which creates an interesting effect.
I took the column to play with it, there were no plans to write a separate text, but now I decided that it definitely deserves it. I also decided to touch TWS headphones in such a popular AirPods form factor. I think that I will also tell about them in the same material, I will combine everything in one place, a kind of acquaintance with the brand.
But for now, I want to say the following: the Nakamichi brand has every chance to develop in the Russian market and become a noticeable brand against the background of various Chinese companies. The guys are seriously confused about the sound quality and are trying to make an interesting product, but here, however, you need to understand that not all products are unambiguous, there are also budget models, where the price / quality ratio comes to the fore. On the other hand, in the same TWS headphones there is support for the AptX codec, which is very rare in this price category. It is necessary to twist and watch, evaluate the products in terms of both quality and cost. Nakamichi's approach looks optimal, everyone gets the sound a little better than in the price category where these products are played.
MTS launched eSIM and sale from the site
MTS were not pioneers in eSIM, but now the operator offers to buy such a SIM card on its website (I have not checked other regions, it works in Moscow). You can find the page here.
For MTS subscribers, it is enough to enter their personal account, but everyone else can log in through the State Services. Despite the fact that my profile is complete and everything works in other services, something went wrong.
The novelty of the service for MTS makes up for the fact that the story does not work as easily as we would like. But on the other hand, the fact that eSIMs are starting to sell widely is already good. You can do without going to the store, save time.
PS All last week, I have been closely studying the new iPhone 12/12 Pro, there are many finds, and for me they are amazing, I really do not understand where the hands of Apple programmers come from and where the logic is in iOS. But let's talk about this in the reviews, as well as in the comparison of the iPhone 12 Pro with the Galaxy S20, there are many "little things" that well characterize the situation for Apple and why the company will continue to slowly lose market share.
And on my own behalf I would like to advise you to be in a good mood, the weather is sunny in autumn and pleasant for walking. I envy those who haven't started watching the second season of The Mandalorian, as well as those who haven't started watching StarTrek. You have a great time ahead. Have a great week!
Back to content >>>
Related Links
Share: 





we are in social networks:
Anything to add ?! Write … eldar@mobile-review.com