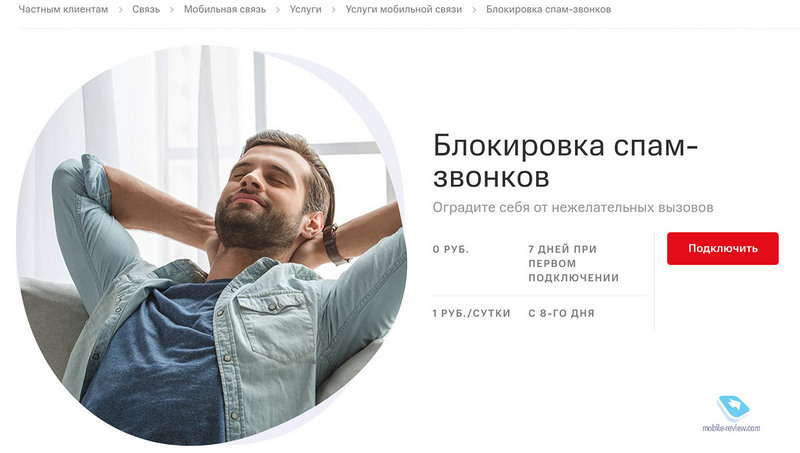 Hey.
An interesting week, many different events. As a curious thing, I note that Pavel Durov decided to become the author of the "Apple everything" column and briefly announced the contents of previous issues about the iPhone 12. Here's what he said: "I just tried the iPhone 12 Pro – what an incredibly clumsy device. It looks and feels like a larger version of the 5 iPhone 2012, but with an ugly array of cameras sticking out at three different levels. The notorious notch and wide screen bezels are still present, which creates a low screen-to-body ratio and an overall feel of an outdated device. 9 years after the death of Steve Jobs, the company still lives off the technology and reputation he has earned, without any significant innovation. Unsurprisingly, iPhone sales dropped 21% earlier this year. If this trend continues, then in 7-10 years the share of the iPhone in the global market will be insignificant. " You can read the original here.
There will be something about Apple in this issue of Spillikins, but I will speak in the devil's advocate genre and in one issue I will defend the company to the best of my strength and capabilities. Go!
Content
How lightning hit an airplane and what people did
Demo samples in electronics stores during a pandemic
Yandex and moral and ethical principles. Hypocrisy from PR "Yandex"
Deficit on XBox and Playstation in Russia – ecumenical crying and worries
IPhone substitution in Apple Store – how not to be trapped
How lightning hit an airplane and what people did
A business trip is always not only work, but also an opportunity to switch to new places and experiences. This time I did a lot in Sochi. Passed a wonderful route in a yew-boxwood grove, in three hours with a tail I managed to visit the canyon and walk a large circle with all the stops. The place is amazing, I recommend it with all my heart. In addition, conversations with colleagues, walks in Adler and Sochi, as well as in Rosa Khutor. As if I had been in Sochi not for four days, but for several weeks.
The weather on the day of departure deteriorated, there was a thunderstorm. We took off in the rain, many photographed the sunset over the airport field with the silhouette of an airplane before landing, it was beautiful. Even on the runway, when the plane was just starting to accelerate, a boy in the cabin began to scream and howl a little. A child of ten years or so, it is possible that he flew for the first time and therefore was afraid. Unlike my neighbors, the child's screams did not irritate me, the headphones completely fenced me off from the outside world, immersed me in the atmosphere of the film "The Trial of the Chicago Seven", it should have just been enough for this flight.
The liner accelerated briskly, there was a separation from the runway, and we began to gain altitude. At about the eighth minute, when they were making their way up through the clouds and rain streams, lightning hit the side. For the first time in my life I saw with my own eyes how this happens – a bright yellow flash through several windows on my side of the side. As if this flash had somehow shifted, fireflies from a lightning discharge were dancing on the retina, it seems that the light in the cabin had blinked, but this is more likely the consequences of lightning. The headphones are the same movie, I don't hear anything from outside, but the feeling of hitting the ship's hull is hard to get out of my head. I understand that a modern aircraft is shielded and can withstand dozens of lightning strikes, we are sitting in a kind of Faraday cage and the discharge cannot damage the electronics, as well as get to us.
The boy begins to howl completely intolerable, the stewardess unfastens herself and rushes to calm him down. I don't know what she did, but the child calms down in a minute, and only sobs are heard. The film is paused, the earpiece is removed to hear what is happening. The turbines operate as usual, the plane continues to climb, and the flight attendant, in theory, should sit in her place, like all the passengers. But she has to reassure the passengers, an announcement follows over the speakerphone: "The situation is normal, the plane is equipped with a lightning rod." It makes me smile, because the lightning rod is familiar and understandable, but it does not at all correspond to the essence of the protection that is in airplanes. On the other hand, many are clearly not up to the terminology. Five minutes later, another announcement over the speakerphone. One of the passengers became ill, and if there is a doctor among us, he is asked to help. Nerves are the first thing people get.
Four years ago, I got into a strong turmoil on the way to Athens, then many people said goodbye to their loved ones, wrote messages to them so that their phones would send them when they reached the network coverage area.
You know, apparently, this is some kind of universal rule, this time many also got their phones. Someone eagerly put them out the window to catch another lightning in the video, someone was typing something with trembling hands. But there was no such thing that people were afraid or shouted, everything quickly passed. When the plane landed at Sheremetyevo, going down the ladder to the bus, almost everyone looked at the hull of the liner, looking for a lightning mark, but nothing was visible. The guy in the next row shared that lightning struck from below into the body, as he was pushed at his feet. I did not have such a feeling, the headphones completely isolated me from the external environment, there was not even the opportunity to be frightened. The entire subsequent flight saw several people constantly looking out the window and looking at the wing to see if everything was normal there. Also a defensive reaction. I hope that you will not have such worries during your flights.
Even before this incident, I wanted to touch on the operation of the noise canceling headphones, since the Sony WH-1000XM4 review was released this week, I think these headphones are the best possible.

In the chat of our Telegram channel, I had the opportunity to communicate with one of the readers who listened to these headphones in the store and considers them to be bad in sound. In short, the sound sucks.
It is extremely difficult for me to agree with this statement, but everyone has their own landmarks in beauty, and this, of course, is an individual question. Someone loves carrots, someone a piece of Sacher with aromatic coffee, and someone chews protein mucus without color, smell and taste. And everyone is happy with their choice. But what struck me once again and did not leave me indifferent was the statement that noise cancellation does not play any role, and the main thing is the sound quality!
A rough analogy is the following description: it doesn't matter how the car drives, the main thing is what kind of interior it has, how comfortable it is, how much leather and other little things it contains. Buying headphones with a noise canceling system is initially a choice of an accessory that, by definition, cannot play music cleanly, at the level of the best headphones of the same company. The white noise that headphones create to compensate for external noises does not add high-quality sound, it just cuts off what is outside and makes listening to music and movies comfortable. But no one waits on an airplane or subway car, where external sounds are constant and varied, that the headphones will play just like at home in a quiet environment. There is a question of creating comfort, cutting off noise. And, as it seems to me, this is so obvious and lies on the surface that it is not even worth discussing. But no, such controversy arises constantly.
Another stereotype that cannot be overcome is that wireless headphones are better at transmitting sound quality than wired ones. It is useless to repeat the same thing that wireless headphones provide comfort, but they cannot provide a high level of music sounding. Yes, the same Sony with a complete wire gives a range of 4-40000 Hz, without a wire – only 20-20000 Hz. Feel the difference, as they say.
People seem to be reluctant to figure out what they are buying and why. Headphones should always and in all conditions play music well, and noise cancellation is not necessary! But this is not so for everyone, those who often travel, on the contrary, want isolation from external noise. Another example that sincerely pleases me and does not disappoint me for many years: the Note line from Samsung is completely useless, since no one needs the S Pen, but otherwise they are exactly the same flagships of the S-series with minor changes. It is really impossible to think that the successful existence of the S Pen over the years refutes this conclusion. Such figures have been predicting for many years that the Note line will be closed, since it is not needed and there are no fans of this line in the world. Usually the conclusion is very simple: "Twisted in the Note store with the vaunted S Pen, a useless pen, and no one needs it for this horse price." Sales, what proves otherwise? It is an accident!
Starting with the topic of airplanes, I will conclude this piece of Spillikins with a description of the common sense of those who fly and their ideas of beauty. For example, not everyone has learned how to close toilet doors on board an aircraft. I watched a funny picture when a woman went into the toilet, but did not close the door with a latch. The next passenger was completely sure that the booth was free and simply opened the door. And he was forced to slam shut, and after a couple of minutes he heard in his address: "Can't you see that the toilet is busy, where are you breaking?". But bad luck, he obviously did not see that the booth was busy.
Another example of representations and how they face the harsh reality. Everyone seems to have learned that Aeroflot sells different tickets, including those with no baggage included in the fare. But there are always people who have an idea of ​​what is right or wrong, they stand at the registration and download their rights. Usually a set of typical phrases sounds: "you have no right", "I will complain", "this is arbitrariness", "give me your boss here." The only problem is that it all looks extremely ugly, and also detains those who stand for fighters for justice. But the essence is exactly the same as when choosing certain devices, people project their common sense onto something else, onto the choice of other people. Usually it doesn't work out very well, because the less people know, the more aggressive they are in their judgments.
Demo samples in electronics stores during a pandemic
Three weeks after the appearance of the iPhone 12, MagSafe wireless charging appeared in stores, I ordered it from MTS near my house and came to the store to pick it up. Anyone who ordered goods from MTS knows that first you receive an SMS message that the order is being formed, and then an SMS that the goods can be picked up before such and such a date. I received a second message and drove towards the house, since I was going there anyway. The store was closed until 18:XNUMX, either accounting, or some work with computers. Why was it impossible to foresee this in the super-duper-system and not notify about it via SMS? I do not know.
At seven o'clock in the evening, there was one seller and several visitors in the store, in total, I stood in line for about 20 minutes. I listened to how a person goes to MTS with his own number, and the seller instructed him: "They will call you and promise mountains of gold so that you stay with them. But do not agree, all this is for one month, and then again everything is the same. "
While while away the time, I looked at the windows, stands with demonstration samples. I was jarred by the fact that the samples were all smeared, there was a feeling that they were wiped with a dirty rag, which left behind stains.
I thought about the following. A pandemic is raging around, you need to constantly wash your hands, and there are samples in stores that you can touch, and they clearly become a breeding ground for anything. You cannot wipe them with an antiseptic, this will kill the appearance of the devices in a few weeks (not only the oleophobic layer, the paint on the edges can come off, if we talk specifically about this model).
On the other hand, in theory, we should all use gloves, but almost no one does. The use of gloves is guaranteed to resolve the issue with samples in an open display and protect the visitor from possible problems. And here the question is exclusively on the side of those who are considering these devices, this is not the area of ​​responsibility of the store.
Another thing is that sellers should wipe screens with a regular cloth so that they are not stained. But even with a relatively small flow of people, this turns into insane work, it is impossible to do it all the time.
I waited for my turn, while making out the purchase, we had time to chat a little. A couple of days before, the iPhone 12 mini arrived for the demo stand, the seller said that the devices were dead, they were not doing anything with them, and they were discharged by evening. The regular iPhone 12 is much better, and the mini is dead on battery, just like the iPhone SE. Valuable information that was already known.
It turns out that MagSafe does not arrive very much, the shipments are very small and they are quickly disassembled. Most of them reserve goods on the MTS website, then come to pay and pick them up. There are no new iPhone 12 Pro / Pro Max, when they appear, it is not clear. By the way, my friend, who previously ordered three iPhone 12 Pro Max before the start of sales in MTS, never received them, sits and waits for them to arrive. The total volume of supplies is scanty, which creates a kind of deficit. At the same time, there are no problems on the gray market, any colors and models are in abundance.
Already after I bought MagSafe (more on this separately, this is a very funny accessory, Apple invented a wired charger – damn geniuses-Losers), I received a call from MTS, this number is defined as spam on the phone!
I use Hiya's built-in feature in Samsung smartphones, which allows me to see signatures for phone numbers. Moreover, when I call other people who use the service, all my information is displayed.
Not the largest database of spam numbers, it is updated gradually (the built-in spam list in Android is updated faster, for example, the Xperia 5 II).
But even this is enough for the eyes not to answer calls from spam numbers. It saves a lot of time, you don't miss anything of value. The fact that operators do not try to cooperate with such services and do not enter a description of their numbers in them is regrettable.
We have talked about the problem with spam calls more than once, there are too many of them, two or three calls come in a day. By law, operators cannot block them on their own, they need your permission. You can take money for this, so, in MTS, antispam costs 1 ruble per day and works very effectively.
In "Beeline" this week launched the service "Who is calling", which also can filter spam. Although, in fact, this is a database of numbers that works without the Internet and on any device, including push-button ones. When you call, you see a description of the number, you decide for yourself whether to pick up the phone or not. The cost of the service is 3 rubles per day, which is quite a lot, but it is broader than just blocking spam (even blocking itself is not provided here).
These are the results of visiting the MTS store and a whole heap of questions and observations that this visit has awakened to life.
Yandex and moral and ethical principles. Hypocrisy from PR "Yandex"
Yandex's position in the modern IT-landscape of Russia is unenviable, the company completely fell under the state, introduced censorship for the distribution of news. In return, Yandex received support at various levels of the state, from the mayor's offices of individual cities, including Moscow, to the government itself. Vladimir Putin's words that the state supports Yandex and that there is nothing to complain about will still haunt the company's management for a long time, since they were announced publicly. The opinion has become noticeable that Yandex is knocking on its users, giving away all the data, and therefore Comrade Major in relation to the name of the company constantly flickers in the comments. This is a business problem that Yandex cannot solve due to the fact that the company's PR, to put it mildly, is weak and dull, if not worse. But the question has to be solved somehow, right?
And in "Yandex" they decided to tell about their principles, they made a separate page for this. You can read about the principles of the company here.
I haven't seen such an overwhelming level of hypocrisy for a long time. An attempt to turn all your minuses into pluses and explain that Yandex is white and fluffy looks like a bad mark. And why? You know the answer, the company's PR is too weak and cannot even calculate one move ahead, does not control the media agenda and does not even understand what is being written about the company on the market. And this is very sad, since there is money in Yandex, but they need to be spent wisely on solving problems, and not on embellishing reality, creating reports within the company.
After carefully reading the "principles" of "Yandex" there was a desire to comment on most of them, since this is an excellent lie, designed for the layman who knows absolutely nothing about the Russian IT market. But then I realized that this debriefing would be a separate big work, and therefore decided to dwell on several important points.
I'll start with the simplest thing, namely the statement that Yandex does not disclose user data to third parties.
This point made me remember an old anecdote: "Why did you buy it? – Friends gave it! ". Yandex has correctly formulated this point, and here is a legally accurate wording, the company does not sell user data, it gives it away for free!
For example, in Moscow, all trips to Yandex.Taxi are monitored by the Moscow Department of Transport, this is a necessary requirement for taxi services to work. How do we know this? Yes, due to Wheely's ban on working during self-isolation, as the service refused to provide travel data for its passengers. There was not and there is no such law that would make it possible to transfer this data to the Moscow government, read – to the state in its person. And a lot has been written about it, for example, this text from Wheely.
As you can imagine, Yandex.Taxi worked perfectly all this time and agreed to all the requirements of the Moscow Department of Transport. This department is not a law enforcement agency, it did not buy the data. So Yandex's statement is correct. But you also need to understand that your data is transferred free of charge, it is not sold!
Would you like another example that shows the cunning of the principles from Yandex? In Russia, all operators and significant players must provide access to traffic within the framework of SORM, the state has full access to everything that you do in certain services. And no inquiries about what a particular Vasya Pupkin was doing are required. The special services independently and without the participation of a particular company or operator can watch it in real time and without any documents from the court. There are similar measures for tracking user traffic in many countries of the world, exactly the same it happens without the participation of courts. And this is normal, the world practice is as follows. But why dissemble in public and assert that nothing like this is happening, what is the point? Is it that people don't know how it all works? Maybe.
Only the lazy didn't say how Yandex forms the news picture of the world. She is purely complimentary to the official position of government agencies and never goes against it. Although there are different points of view in the media, they are almost never reflected in the delivery of news from Yandex. Why? You will be told that this is how honest algorithms are arranged and that the variety of thoughts does not bother people. What is wrong, but as an excuse it will do.
I felt like crying while reading these points. Yandex, which is famous for putting several others in one program at once, and not at all useful, suddenly declares that it does not. Apparently, at some point, history has changed. But I remember the story about the imposition of the Teleconference application, and it happened this year! Not even a few years ago. What are the principles of Yandex that are constantly changing? Changeable principles of Yandex?
Do you want proof that Yandex's PR is damn weak? Let's take a look at a study by Group-IB that came along with the publication of the company's principles. The text can be found in the Vedomosti newspaper.
Let's quote the main thing. "According to Group-IB, Yandex's share in traffic to pirated video services amounted to 90% as of early November 2020, the indicator decreased by 5 percentage points compared to the level of 2019. devices. The remaining 10% is provided by other search engines (Google's share is up to 2%), social networks, instant messengers, browser add-ons and direct transitions. At the same time, Group-IB did not disclose to Vedomosti the total pirate traffic in RuNet for the analyzed period.
The study was carried out in November 2020. Experts analyzed the traffic of the pirate sites themselves (about 17 thousand Internet resources in total) and its sources, Andrey Busargin, Deputy General Director of Group-IB in charge of intellectual protection of the brand, told Vedomosti. We studied the results in all popular search engines, as well as data from open metrics (views of pirated videos in social networks and torrents), including SimilarWeb. "
Nothing personal, just money. Support for pirates on the part of Yandex is a long history, because if Google has left this "market", then it is necessary to take its place, because this directly affects the money that Yandex receives. And here it is, the result, today the search engine perfectly searches for pirated resources and stolen content. For some, this is perhaps even a big and fat plus.
Every company has their skeletons in the closet, and that's okay. But when a corporation like Yandex creates such a hypocritical text of principles, it's bad. And, first of all, this is bad as an example that the company sets to the market. You can create whatever you want, but you need to cover it up with beautiful words, and then everything will be more or less good. This happens in practice, and it is not true.
Until recently, Yandex.Pogoda collected a bunch of permissions, including access to contacts and the camera (why is this for Pogoda?). Now the "Phone" permission remains, which is disabled by default. Supposedly, this is needed to determine the coordinates of your device outside the network. But in fact, this is nonsense, and the application does not need anything like this, it is just a collection of additional, unnecessary data.
Summing up all of the above, I can say in the words of an old anecdote, which turned into a saying: "You either put on your panties or take off the cross." It will not work to be white and fluffy and at the same time receive a full range of preferences from the state.
Deficit on XBox and Playstation in Russia – ecumenical crying and worries
I don't know whether to be happy or sad because in Russia it is almost impossible to buy either an XBox or a Playstation of the latest generation. Every day they write on social networks, send letters that this should not happen, because we placed a preliminary order, and the coveted prefix simply does not exist. For many, placed orders are canceled, since the set-top boxes do not reach the Russian market. And the fact that this would happen was clear from the beginning, since this is how business is arranged for manufacturers of set-top boxes, and we had the text of "Sofa Analytics" about this, it's time to refresh it in memory. And at the same time, remember the comments that there is nonsense written there and nothing like this can happen in principle.
Many have read that text, but several points have not been fully understood. For example, our reader conducted his own investigation and unwound the supply chain of the new Xbox to the Russian market. A titanic work in which it is revealed which legal entity receives goods in a Russian warehouse, who is a partner in logistics, and so on. The person wondered why we do not have new consoles and so few of them are brought in. In order not to dive into unnecessary details, I'll just say that this is a problem between Microsoft and the Russian representative office (for Sony, the story is exactly the same, there are no differences). In large companies, the markets are divided according to their importance for each product; in terms of the gaming direction, Russia is not among the significant markets for any company. Moreover, we do not fall under the first level quotas, since our sales of games per console are much lower than in Europe or America. These are simple statistics that cannot be changed in any way at once, and this factor existed long before the appearance of a new generation of consoles.
There is no reason for consoles manufacturers to sell many consoles in Russia here and now. Part of the audience is active, they buy a lot, and a quota was allocated for them. But for everyone else, this should be the product that people will get in 2021, when the first hype dies down. There is no influence of the pandemic, there are no other factors, only business, as usual. And in the text of "Sofa Analytics" all this is, if you read it carefully.
Likewise, the Forward program (subscription to a set-top box) cannot receive new devices, and will also receive them last because of the shortage. First, the set-top boxes will go to those channels where real money is paid for them, and only then to the same Forward, the last one is the expansion of sales through subscription. This should be clear from the first moment, since the sales scheme itself is such and it has not changed in any way this year.
But with great surprise I read that people who are ready to buy a set-top box are outraged that they do not have such an opportunity. This is normal, and it has always been. None of the manufacturers was going to change this. The only solution may be to buy a set-top box one year before release. You pay one hundred percent of the cost, and you get a paid set-top box in a year. But the manufacturers do not offer such a scheme yet, although it may soon be adapted for a number of products. The market is already ripe for such sales. Are you ready to buy something, paying money one year before receiving the goods? What could it be?
IPhone substitution in Apple Store – how not to be trapped
Our reader sent a link to the story of his friends, they bought two iPhone 12s in the Apple Store in California, but instead of these devices they found inside the iPhone X. Their story and video of what happened can be found here.
The story is important, since any person can be in their place. In America, a huge underground industry has formed around the iPhone, these devices are stolen from warehouses, sold to other countries of the world, despite the fact that Apple ultimately blocks them. But this does not prevent you from selling devices at a significant discount and making money on it. Apple does not pay very much in retail, the work is quite hard, and therefore different stories arise in which employees of the company participate. Pay attention to the number of security personnel who monitor both visitors and sellers, this emphasis on security does not come out of nowhere, and this is a large overhead for running a business.
But let's figure out what happened to Dmitry and why he was lucky in this story. You walk into an Apple store, buy brand new iPhones, and in most cases don't open the box. Why open a new device in a store, you will do it in a relaxed atmosphere at home. Someone is transferring their data from old iPhones to new ones or wants to immediately try accessories, for example, a case. But such people are an absolute minority.
The scam in this story is to replace the new iPhone 12 with an older model that costs significantly less. For example, Apple's refurbished iPhone X can be purchased for $ 549. The minimum price for the iPhone 12 is almost $ 300 higher.
Where could the substitution take place? It is unlikely that this is the Apple store itself, although this is possible in theory. Most likely, this is the company's warehouse or, more likely, the truck that transported the devices, there is no special control at this moment. Count the number of boxes, but no seals, cameras, or the like. That is, having left point A to point B, the goods in the truck can be replaced.
The machine to restore the film on the box costs a penny, and anyone can do it. Moreover, there are such machines in warehouses, often returned devices in perfect condition are immediately wrapped in foil again and placed on the shelves (which suggests that substitution is possible in the warehouse, although it is more complicated there).
Do not assume that one such operation brings fabulous money, most likely it is $ 100 from the device, nothing more. You need to sell the novelty at a discount, preferably $ 150, to get someone interested in buying the device. You also need people who will take out replacement models and will be able to answer questions if the police come to them (they should not be associated with you directly). The scheme is quite complicated, but quite working.
Going home from the store with an unopened box, you get a headache, unlike Dmitry's situation. Having discovered a substitution, you will come back to the store and start to resent, and then the situation may get out of control. They will explain to you that you received a sealed box with the device you paid for, so no claims can be made. Depending on your profile inside Apple (the number of purchases, the use of services, and so on), you may be met halfway or even refused to replace (if this is your first purchase, then you will be refused almost 100%). The solution to the issue will directly depend on the goodwill of the company and on what decision the store manager makes, which, in turn, depends on the number of replacements made in the current reporting period. Replacements here mean the exchange of problem devices for new ones, since the fund for such replacements is very limited.
Inside Apple, the search for fraudsters (more precisely, thieves, since this is theft) goes in several directions in parallel. They check the entire supply chain of specific models, see where exactly the substitution took place. To do this, they check who and where bought the models that replaced the new iPhones. They look at cameras in warehouses, in stores, check customers for involvement in such stories, study the history of their purchases and use of Apple technology, plus check their credit rating (presence or absence of money problems).
The iPhone numbers that have been changed are entered into the database of the stolen devices, if they are already working on the network, then the police receive the coordinates of the people, they are interrogated about where they purchased these devices. This is one of the reasons why such iPhones are exported from America to other countries, in particular, to Russia. It is definitely not worth buying gray iPhones from hands on the market. Most of the stolen iPhones come from America, with other countries contributing little. This can be easily explained by the number of stores, warehouses in the United States at Apple, and the volume of operations in the home market.
Theft and substitution of devices is a crime. Something similar happens sometimes in Russia, but people are caught very quickly, since it is impossible to hide their tracks, the volume of transactions is less, and the transparency is higher. For those who buy Apple appliances in branded stores, order online, I have one important advice – open the boxes, check what exactly they brought you. Otherwise, you may face the hassle that Dmitry escaped by a fluke. And, for a minute, this is all happening in California, not far from Apple's headquarters. There is a certain irony in this, don't you think?
PS Have a good working week, time for good deeds, smart books and interesting films, and most importantly – communication with family and friends. To make the sun shine brightly and warm! Good luck.
Back to content >>>
Related Links
Share: 





we are in social networks:
Anything to add ?! Write … eldar@mobile-review.com