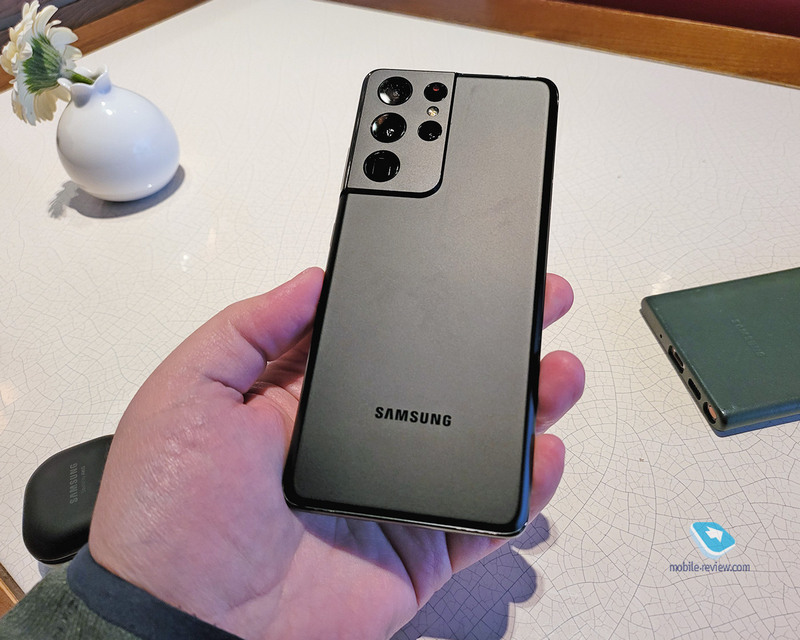 Hey.
I really don't want to touch politics, but without it I can't do it, it is America today that determines the parameters of the trade war against China (read – the whole world), what censorship standards are established on the Internet for everyone. And these topics did not lose their sharpness last week, but only received their development, which is at least the sanctions against Xiaomi. It's a pity, but despite the crisis, we are becoming even more fragmented, each country solves its own problems, and often at someone else's expense. You can close your eyes to this, but then you simply limit your understanding of the processes taking place in the industry. This is probably why almost half of this issue of Biryulek is about the consequences of the actions of politicians and those who try to play politics in IT. But enough prefaces, let's start our release. Go!
Content
American Democracy – The Consequences of Internet Censorship
Another victim of America – Xiaomi came under sanctions
Factory defective LG and Belkin, be careful
About the new flagships from Samsung – the 21st Galaxy series
Lifetime service, which in reality is not like that, a letter from the reader
American Democracy – The Consequences of Internet Censorship
It is no exaggeration to say that the events of the past week became a turning point for many people in their perception of how political life in the United States works. The blocking of the current US president on social networks without any court decision looked like a decision of private individuals and, in the literal sense of the word, censorship, there is no other way to explain this. Surprisingly, it is a fact – it has always been this way, but as long as it concerned ordinary people, it was always possible to write off the facts of censorship on the fact that someone is to blame, we do not know something like that. But this situation showed a problem without any half-tones, many were genuinely surprised and realized the whole gulf that divides our ideas about the possible and how the largest social networks actually act. We started discussing these topics in the last issue of Biryulek, and there was also a separate article on censorship and what the Internet will be like from now on.
The emotional act of censorship, carried out by the same Facebook, with Zuckerberg's explanations of why he is blocking the accounts of the President of the United States, unexpectedly continued. 10 days after the blocking, Donald Trump's Facebook and Instagram accounts became visible to users of these social networks, starting from January 16, access to them was restored. No official statements were made on Facebook, they managed to open access, but whether Donald Trump has the opportunity to write something on his pages is unknown.
Facebook's inconsistency is easily explained, as the largest social network in the world suddenly faced the consequences of its actions, and the result could be measured in the company's daily statistics. For Facebook, the home American market is one of the key, there is no doubt about it, and the reason for this is the advertising money that the company raises in the United States. For any business, a politician is a tool for earning money, and support for certain trends is not the free expression of the will of the owners, but the solution of their own, purely practical tasks. It is impossible to assume that Zuckerberg is an idealist, all the previous actions of him and the Facebook team show that these guys are gathered to earn as much as they can. The entire structure of Facebook is focused on pumping money out of the audience. And there is nothing criminal in this, most of the businesses are arranged this way, and they compete who will be more successful in attracting funds from their customers.
A social network cannot profess or promote certain views, it is necessary to block prohibited topics (child pornography and further down the list), but you cannot influence the agenda. Nevertheless, on Facebook, in the situation around the President of the United States, they took one of the parties to the conflict, showed which side they were on. What does it mean? For many, this means that Facebook as a neutral platform for expressing their thoughts at this point is over. So is Twitter. The highlight of the situation is that of the 150 million active citizens in America who participate in political processes, about half support Donald Trump's policies. That is, 75 million people, one way or another, felt that their rights were being infringed, and the politician whom they revere was suddenly censored. Add on this propaganda, which has always been a key feature of America, the postulates hammered in from childhood about freedom of speech and expression of your thoughts, in order to end up with that explosion of consciousness that happened among the common people. The rage at Facebook is genuine, with the consequences of the company's actions going to catch up for many years to come, and people will remember Zuckerberg a lot.
We can say that Facebook managed to accidentally create the perfect storm for themselves. Thus, WhatsApp has updated the user agreement, according to which it will transfer the data of its users to Facebook. Against the background of what is happening, this caused a furious reaction, people do not want to be a product for Facebook, and also do not want to be followed. Business understands the losses that are calculated by people leaving somewhere else. And in WhatsApp, after their actions, they began to lose their audience, and in front of our eyes. Talking to American acquaintances this week, I constantly heard questions: "Have you tried Signal? What do you think about Telegram, is it safe there? "
In Telegram, you can see when your contacts get an account, in America this messenger is far from popular, people use WhatsApp, Facebook Messenger. Of the several hundred American friends, Telegram was usually used by our former compatriots. The incredible happened this week, several dozen Americans appeared on Telegram. I took the opportunity to ask what prompted them to do this, and one of the answers made me happy: "These ******* are watching us everywhere, I need a program in which our government will not follow me, a question of personal safety me and my family. " If you think the person who wrote this belongs to an oppressed minority, then here's a description of him: 40 years old, white, two children, works in a large IT corporation in a good position, lives in California.
People are slaves of habit, so that a person can change the messenger, in which he has all the contacts, habitual communication, a truly tectonic shift is needed, and it happened. Typically, Telegram receives about 1-1.5 million new users per day, after blocking Trump, the new WhatsApp policy, the messenger received 25 million new users in three days. Almost an order of magnitude more than usual, and this trend continued throughout the week. Suddenly, the number of Telegram users has exceeded 500 million. This is not so little, but WhatsApp with its two billion is still a long way off, to put it mildly. Signal has also grown, its downloads have increased by 4200%! In absolute numbers, of course, everything is not so beautiful, from January 6 to 10, the number of downloads was 7.5 million times (Sensor Tower data).
And all these numbers mean direct losses for Facebook, which is why the company backpedaled, unblocked Trump (in any case, created the appearance of it), postponed the introduction of a new user agreement in WhatsApp for three months. Too quickly, Facebook felt the earth was slipping from under their feet, they had something to lose.
Let's quote our reader's letter, as it perfectly demonstrates Telegram's guerrilla marketing, which works not only in Russia, but also in other markets, and is partially responsible for the distribution of the messenger.
Eldar, good day!

In one of your recent articles, you cited a letter from a reader who was very afraid of being tracked by Google in the context of the COVID situation.

In your commentary to this letter, you quite amusingly and thoroughly covered the topic of the fact that our smartphone is still not quite ours and it is naive to count on the possibility of completely avoiding surveillance from the big brother in the form of IT giants.

I would like to give you more information for discussion. In one telegram channel I came across a message with the following content:

"❗❗❗Apple may soon remove TELEGRAM from the AppStore and from your smartphones в

All this became possible due to the situation in the United States and the huge influx of Trump supporters.

Over the past 25 hours, TELEGRAM has been downloaded by more than XNUMX million people, after all social networks have blocked or deleted Trump's accounts!

And those who refused, such as the social network "Parler", were removed from the AppStore and GooglePlay😨

And in order not to lose TELEGRAM, we send you instructions on how to avoid deleting the application from your IPhone (Android does not automatically delete it) ⬇

❗Go to Settings> Screen Time> Content & Privacy> iTunes & App Store Purchases> Uninstall Apps> Tap No.

Googling, I also found an article on the Internet on this topic.

It may be interesting for you to highlight this topic, to reveal the ability / impossibility of Apple and Google to remove applications from our smartphones. It seems to me that if companies have foreseen such an opportunity, then users are unlikely to be able to somehow prevent this. I did not dig into and look at what the function, which is in question in the above quote, is actually responsible for, but offhand it seems to me that this is more so that the person whom you allow to use your smartphone (for example, a child), could not accidentally, or deliberately, uninstall any application and I doubt that this checkbox will be able to shut off Apple's oxygen.

Vladislav Popov.
The ideal way to promote, built on fears and the fact that if you don't download the application today, then tomorrow it may not be there anymore. I like the way Durov's team works, the guys keep the spirit of a startup and eat away bit by bit everything they can reach.
Blocking Telegram as a threat to US national security is a matter of time. It is unlikely that it will happen in 2021, I think that the messenger still has some time to develop. But the reason for the blocking will be clear and understandable, it is beyond the control of America, it is impossible to receive data from it. And the situation around Trump will begin to fill the messenger with people, which at some point will create the very threat, because the special services will begin to lose access to people's accounts, their correspondence, which are now completely transparent for them. This is exactly the idea that my acquaintance briefly outlined above, the question of personal safety. People are ready to be spied on by other states, but they do not want to be spied on by their state. And it is understandable why this is much more dangerous, because your state knows immeasurably more about you, plus it has all the levers of pressure that can be imagined.
For many years, I have been of the opinion that Telegram is not a private project created for the secrecy of correspondence, but, on the contrary, an application that was created in the interests of Russia and for the most dense collection of information around the world, a kind of asymmetric answer. The circus with alleged attempts to block Telegram in Russia only proves this, as it looks like an excellent advertising campaign for a "safe" messenger and highlights the comic actions of officials who cannot solve this problem in any way. In practice, blocking Telegram is not as difficult as it might seem, this requires desire and political will, within the framework of Russia, it will not be difficult to implement such blocking. But in fact, no one ever needed the blocking, so it never happened. It is interesting that the Telegram team, as well as a number of Russian officials, sincerely believed that this was not a game, some tried to defend themselves, the latter tried to close the application. For the former, it was a good training in protection against banal technical solutions, for the latter, it was an attempt to progress and learn something more about technology. Everyone won, but the main thing is that Telegram received free media time in the media all over the planet, and attracted the attention of users as well. The image created around this application is very true, as is the image of Pavel Durov as a fighter for freedom of speech. An ideal intelligence tool, and America's fight against it will be difficult and lengthy. The only question is: when will they start fighting Telegram and what efforts they will put into this. But first, they will try to buy this application with giblets, America always follows this path. After the purchase does not take place, it will take from six months to a year until the first bans.
There is no need to entertain the illusion that Apple or Google will not obey the decisions of politicians if they decide that Telegram needs to be removed from all smartphones, regardless of the settings of your devices. You will lose access to your application. On Android, you can download it as an APK file (while there is such an option, but how long will it last?). Digital freedoms will be limited more and more, and it is America that will lead this movement, I have no doubt about that. And today American corporations understand only one threat – loss of profits. Therefore, the conclusion is simple: to limit the use of applications from large corporations as much as possible in order to limit their opportunities both in spying on you and in the subsequent sale of your information, on which they mainly earn money.
Another victim of America – Xiaomi came under sanctions
The US government has put nine Chinese corporations on the sanctions list, one of the companies is Xiaomi, as well as all the subsidiaries of this manufacturer. The reason for being included in the list is to work with the Chinese military on new military technologies, no one in America bother to prove such ties. This is not a lordly business – to bring evidence, gentlemen must take their word for it!
For several years before our eyes, America's trade war against China has been going on, one of the victims was Huawei, which in the United States is accused of all mortal sins, but they could not even fabricate any more or less real charges over the years. The maximum possible is publications in the American press, and they provoke angry rebuffs from the "affected" American corporations, who call them "nonsense." But American politicians continue to put pressure on China and want to weaken the IT corporations in this country as much as possible so that they cannot compete with American companies. Unfortunately, this is an unlikely scenario, since companies can be weakened, but they cannot be completely destroyed, the example of Huawei proves this.
After the announcement of sanctions against Xiaomi, the company's shares in Hong Kong fell 11%.
Until mid-November 2021, American companies and citizens must withdraw their money from shares and other financial instruments of Xiaomi, since work with the company is prohibited, it is under sanctions. Almost a year, which is given to investors, protects their interests, they can save their money or lose not as much as if the sanctions were imposed instantly.
For Xiaomi, getting on the sanctions list dramatically changes the conditions for doing business, as the company becomes limited in financial instruments, potentially the cost of loans (read – money) for it may increase. But you also need to understand that the first package of sanctions is only a prelude, usually after that other restrictions follow, which are introduced in stages, as was the case with ZTE or Huawei. The next obvious step will be to ban American companies from providing technology to Xiaomi, which will be a tangible problem for many. For example, following Huawei, Xiaomi may lose access to Android with Google services and will be blocked. The same story with access to components for the production of smartphones and not only. We have every chance to repeat the history of Huawei, and more or less in the same sequence. And if we follow the time frame of Huawei, then already in the middle of 2022 we will see increased pressure on Xiaomi, limiting the company in access to technologies and components.
The question that worries many is whether it is worth buying products from Xiaomi today, whether they will not turn into a pumpkin. There are no prerequisites for this, moreover, the very nature of the sanctions imposed now does not in any way affect the products, their support and capabilities. Moreover, any subsequent sanctions will not be retroactive, you will be able to use all the features of your products in the same way as it was with Huawei.
For Chinese electronics manufacturers, the Xiaomi brand became the umbrella under which they offered their products in foreign markets. Few people knew the smart home from Aqara, but many people know the smart home Xiaomi Aqara, although these are two different companies and they are not directly related in any way. The same story with vacuum cleaners, other types of devices. For many, the Xiaomi brand has become an umbrella under which independent manufacturers with their products are sold. Now, after the introduction of sanctions, we will see the flourishing of independent companies, many in foreign markets will try to distance themselves from Xiaomi and their problems with America. And this is absolutely understandable and normal.
Xiaomi responded to America's claims in an understandable style – we have nothing to do with it, we will make every effort to protect our investors. What else can the company say? And what could we expect from them? Corporate PR is not the strongest side of Xiaomi, they have always been out of politics, doing business and nothing more.
The pressure on China and Chinese corporations from America is growing, the spring is compressed. I have a feeling that the patience of the Chinese government is already coming to an end, and a number of laws that have been passed clearly indicate this. We will see symmetrical responses against American companies, which can lead to any consequences, it is simply impossible to predict the development of the situation. But one thing I can say for sure, we live in interesting times, and history itself is gaining global significance. China plans to become on a par with American IT corporations, and for this it has all the prerequisites. Now America is slowing down the development of China, but it cannot stop it. At the same time, the losses incurred by American companies are not so small, they will not be able to recover quickly and painlessly.
Factory defective LG and Belkin, be careful
Marriage happens in all companies, it is definitely not worth treating it as something out of the ordinary. It is important that companies are aware of the mistakes they have made and try to correct them. LG found that in a number of TV models that were released in 2016-2017, the power supply can ignite on its own. 4009 TVs were sold in Russia and are subject to recall. The word "review" often raises questions, as not everyone understands what it means. In fact, this is a free repair, which the company carries out at its own expense when a factory defect is found. In the case of LG, you need to check the make of the TV and see if it gets hit or not.
If your TV is at risk, then you need to call the company's service department, a master will come to your home who will make a free repair, regardless of the warranty period. If you have a "gray" TV, that is, it was originally purchased in another country, as well as produced for another market, this cannot be a reason for refusing to repair with this type of marriage. Another thing is that you will have to make an effort to prove it, but I do not advise you to let things go by themselves, since the ignition of the power supply is an extremely unpredictable thing, and if only the TV burns out, then you will get off with a slight fright.
A message about replacing power supplies can be found on the LG website here.
Things are bad with electricity, accessories manufacturers know this firsthand. I like Belkin because they make some pretty good accessories and in the US they give an extra warranty to the items they sell. In addition to the standard three-year warranty, many devices have additional insurance up to $ 2 in case the charger burns your computer or phone. A beautiful move, since almost no one ever applies for such a guarantee, and the company remains to monitor the quality of its devices. I repeat that no one is immune from mistakes, and when your entire business is built around making a good product and fixing possible bugs, then this is correct. Not like it happens at Apple, when the company only admits problems after reaching a certain number of lawsuits and financial losses.
Belkin has a problem, the wireless charger with external battery has been found to be defective and may catch fire or shock the user. This charger is called Portable Wireless Charger + Stand Special Edition, WIZ003.
Refer to the Belkin website for recall information for this product.
Such chargers were not officially supplied to Russia, but check the serial numbers on the website if you have such a charger. It will not be superfluous. And if you still have a device from the risk group, then stop using it immediately, the risks are too great. It will not work to hand over the device in Russia, but it is better to throw it away (the price was originally $ 80) than to risk your health and safety.
In all such stories, it is better to be overly cautious and vigilant than to let the story go by itself. Believe me, there can be no extra caution here. Or you have to be 1000% sure what you are doing and why.
About the new flagships from Samsung – the 21st Galaxy series
The announcement of new products took place, sales will begin in a couple of weeks, and they have already started accepting pre-orders for all devices. Reviews of these models are ahead, while we are slowly recording videos, taking photos, and understanding the little things. They are good devices with both the expected set of functions and perception, something similar I said a year ago about the S20 and other models. I will not repeat my thoughts about the model here, since everything is said in the material from the announcement.
It became interesting for me how buyers will perceive the 21st line, how much it will be in demand against the background of the S20s, which are cheaper and more adequate in terms of price / quality ratio. I even wrote a separate article about this.
The first surprise for me was the survey, or rather, its results on our Telegram channel.
Latently, I was waiting for a big gap for the S20, since it is more profitable, whatever one may say, the advantages of the S21 are not so obvious, and it is inferior to the new product in terms of a small number of parameters. But the novelty plays a role, and many cast their votes for the S21. I kept in mind the situation when the announcement of the 12th iPhone sharply increased the sales of the iPhone 11 and models of that generation. Therefore, I looked closely at how actively pre-orders for 21 models are being placed, how actively 20 are being sold.
The first thing to say: there is no coincidence in consumer behavior regarding the iPhone and Samsung, the previous generation has grown in sales even before the announcement and remains at a consistently high level. This can be explained by the fact that discounts on these models happened even before the announcement of the new line, that is, this factor played a role earlier and rocked sales. The strategies of the companies differ markedly, for example, Samsung began to increase the attractiveness of the previous generation Galaxy almost a month before the release of new products – promotions, special promotional codes, and so on.
Lyrical digression. I spoke with one of our readers who meticulously chose a smartphone for himself: iPhone 12, Galaxy S20 + or S21 +. I do not get tired of being amazed when the disadvantages of the device write down the lower cost, the opportunity to get a discount. Some kind of upside down, crazy world in their heads. The ability to buy a cheaper device with better performance is perceived as a disadvantage. To the direct question, what's wrong with that, I could not get a clear, reasonable answer. Those who argue that the iPhone can be sold on the secondary market for the same money that you paid for it initially, can do this only by deceiving the buyer. Prices for iPhone on the secondary market are exactly at the same level as for other companies, it is almost impossible to sell your smartphone quickly and profitably. But rumor says that this is not the case (I did not manage to sell the iPhone 12 Pro for more than 50% of the cost, it is simply not needed by anyone for a lot of money).
So let's take a look at the early days of pre-orders for the Galaxy S21s. As usual, an abnormally high percentage of Ultra, loyal customers place orders for these devices (headphones as a gift are an important factor for many). Also a high percentage of orders for the S21 +, this model leads in pre-orders. Already at the beginning of sales, the ratio between the models will change, Ultra will drop sharply to 10%, while S21 + will take about 50% of all sales. We saw such a picture a year ago, apparently, this year everything will repeat itself.
The pre-order rate is slightly higher than last year (at the moment, which is not an indicator at all, however). On the Samsung website, pre-orders are placed more actively, the reason is the ability to choose exclusive body colors.
However, it is impossible to use trade-in if you choose this color. The trade-in program is quite profitable, as buyers are given an unconditional discount of 15 rubles in addition to the cost of the previous smartphone. The popularity of trade-in is growing year by year.
Two gifts when buying a smartphone also attract many.
The service "smartphone by subscription" this year will clearly break records during the pre-order. Until February 4, those who placed the order are given headphones as a gift (that is, you do not need to pay for them at all), and the cost of the smartphone is reduced by half (this is a subscription or lease, whoever you like to call it, you pay for the opportunity to use the device, and this is more profitable than an installment plan, since it is possible to take a new smartphone in a year).
For those who do not keep in mind the stereotype that the smartphone should belong to you 100%, such a program is good. For 3 rubles a month, you get S874 for a year, and then you can choose any other device. This program in 21, apparently, will shoot even more than before, it is gradually gaining momentum. Taking into account this program, we can say that the first results of pre-orders for the S2021s are almost 21% higher than for the 6th line a year ago. Even removing the unevenness of placing orders from brackets, a long period until February 20, it can be argued that the demand for flagships has not fallen, the loyal audience has not gone anywhere, many are changing their devices for new items (while they are changing virtually).
Now I use the S21 Ultra, I like the device because it supports S Pen (I don't like the fact that there is no connector on the case, I have to use a case). It is too early to draw conclusions on the camera, but I will give you some photos for evaluation. See how zoom works on different cameras, including the new 10x optical zoom module.
The slightly updated 108 megapixel module is compared with that of the Note20 Ultra, look at the pictures.
I will talk about performance, convenience and other points already in the device reviews, but the headphone review will be the first to come out, there is something to discuss regarding sound quality and ergonomics.
I am satisfied with the quality of smartphones, I do not observe any noticeable negative aspects, except for the delivery set.
The fact that consumers ate the approach taken by Apple made such a move possible for Samsung as well. This is greed, which is not and cannot be any excuses, a clear deterioration in the scope of delivery for you and me. It's sad that companies so easily adopt these "achievements", it doesn't bring anything good to you and me.
Lifetime service, which in reality is not like that, a letter from the reader
When you are offered a lifetime service without bothering to specify a specific deadline, then consider yourself a beautiful marketing gimmick. Since you cannot achieve anything by law, the user agreements are very simple: you have no rights, you cannot do anything about it. And it is definitely not worth counting on the fact that someone will keep the promised. For me, life is synonymous with deception in today's world. And for you?
And the letter from our reader, which I will cite without cuts, no comments are required here, right?
Good afternoon, Eldar!

I regularly read your articles and now I myself have encountered an interesting situation.

Once I bought a "lifetime subscription" to the cloud from www.zoolz.com.

And then in October 2020, a notification comes that zoolz will no longer work with home users and will go into the corporate segment, so all home user subscriptions will be canceled.

Attempts to shake their money back from them, as expected, were unsuccessful.

At first I thought that they decided to throw me))), but according to reviews on trustpilot.com they threw home users around the world.

And, as it turned out, other cloud storages are also guilty of this, selling a "lifetime" subscription, and then canceling it without refund. For example dogoo.

I kind of suspected that this subscription was not permanent. That the company would go bankrupt, change its name, or something else would come up with, but to just take it and throw it away – I never expected it.

That is, now you can take money for a service like this, stop providing it and you won't get anything for it?

I would like your opinion on this situation and how you can deal with such companies?

I understand this is just the beginning

Best wishes, Alexey.
PS The week will be interesting, as I am fiddling with new smartphones from Samsung, and a number of accessories have arrived that are of interest. But the most important thing is that the political topic continues to influence the IT market, and this influence cannot be ignored, it determines the future of the whole world and how we will live with you. I would like the feuds to be a thing of the past, but the trade war against China is only gaining momentum, and the debts of the largest states are growing before our eyes, the world no longer even lives on credit. Key countries are printing money, pretending that the pandemic has not destroyed the economy, but ahead of a very difficult time of the global crisis with unresolved problems with the disease. For us, this means staying where we are and doing our best job. Have a good working week!
Back to content >>>
Related Links
Share: 





we are in social networks:
Anything to add ?! Write … eldar@mobile-review.com