Hey.
Somehow, unnoticed, another round date has come, six hundred issues of "Spillikins" have flown by, and this is almost twelve years of our weekly meetings in this format. No wrap-up is planned as it assumes that our route has an endpoint. Someone will immediately think: "As I knew, he has no purpose, and it's just wandering in the darkness." Not exactly, the Biryulek format is a discussion of what attracted attention, it seemed important. Something that has the potential to change our lives, the way we perceive certain events. There are calm weeks, but it so happens that you do not have time to turn your head and consider what is happening, so all the events are compressed into one endless race. From your letters and comments, I know that Spillikins have become part of the weekly ritual for many, and the week begins with them. It is extremely rare for a text not to come out on time at midnight; technical overlaps occur. And then my mail, social networks explode with the same question: where are "Spillikins"? Many people sincerely wonder if everything is all right. This is damn nice, as it is the best demonstration that Spillikins have become a part of not only mine, but your life as well. Thank you for that.
As if a story with Garmin happened as a gift, which is enchanting in all aspects, it will predetermine a change in attitudes towards IT security in most corporations of the world, this event is comparable in influence to the Sony hack, the Petya virus, and it has no analogues in the history of the market. Let's start Spillikins with this topic, let's go!
Content
This Garmin is on fire, he has nowhere else to run
How Intel got to this life – the price of past mistakes
New headphones from Samsung, as well as smart watches – Galaxy Watch 3, Galaxy Buds Live
TV box turns into a shelf or something else
Goodbye 3G, Long Live 4G for Mass Market
Moto 360 smartwatch version three – first impressions
This Garmin is on fire, he has nowhere else to run
Nastya was whining all evening that she did not want to go for a run. It's one thing to lie in bed in the morning, it is quite another to get up and trudge to a nearby park, where you will have to try to keep up with your father. A cursed iron man, turned on his run, she thought. – Here he is itching to even buy some watch for me to keep track of how I will run. How good it was while her father was sitting in Brussels and showing up at home on short-term visits, isolation confused all plans, and now Nastya learned paternal care in full, not wasted in the previous months of correspondence communication. The day began well, nothing promised a spoiled mood. At lunchtime, my father offered to rush into the store and buy the most needed device in the world. Naively believing that her father figured out to update her daughter's old smartphone, Nastya quickly got ready and looked forward to the purchase, the choice of a cover and what photos she would write on the insta so that her friends would be envious. The bummer happened instantly. A sports store with a uniform, some kind of stupid watch that stands like a brand new smartphone, but looks surprisingly awkward, you can't go anywhere with it. Why does a sports watch make it look so weird?
Father promised a smartphone if Nastya would run with him in the park for a month. Carrot worked, angry with herself, Nastya tried to adjust the clock. For an hour, nothing happened, every time, reaching registration in the Garmin service, she came across the same window: the service is temporarily unavailable. I changed home Wi-Fi to mobile, the result is exactly the same. Turned on VPN, what if it helps? Did not help. Dancing with a tambourine did not give any result, the watch refused to register. It was a shame that my father would probably think that Nastya did all this on purpose so as not to go jogging. After suffering for an hour and a half, she came to the office and admitted defeat in front of the clock, it was not possible to set it up. My father chuckled and promised to complete the task in ten minutes. While Nastya was drinking tea and discussing the latest school gossip with her mother, everything was calm, then her father came and began to ask how she could break the clock so that they refuse to work. Finding out who is to blame and who is right resulted in an agreement that they would go running anyway, and the watch would be taken to the store, let them be set up there as needed or replaced with others.
On Thursday, July 23rd, Garmin stopped production in Taiwan. The line responsible for assembling watches and bracelets for athletes was the first, then the lines for assembling navigation devices for yachts and aircraft stopped. In a large, noisy space with high ceilings, for the first time in several years, it became quiet, as if night had fallen. The computers running the plant could assemble and ship, the question was in the software that was installed on the devices, no one was sure of it. Someone attacked Garmin's computer systems, broke into the company's holy of holies and gained access to everything it possessed. Rumors began to quickly spread throughout the market, in Taiwan workers from the factory shared the news with their acquaintances, they told reporters after a couple of handshakes, and the secret ceased to be. Garmin was hacked with the help of some software that encrypted computers on the company's network, this is what is called ransomware, software that begs for a ransom in exchange for decryption keys. Ordinary users, deprived of the rudiments of digital hygiene, encounter such viruses very often, moreover, they do not have copies of their data and are forced to pay ransomware. The more careless a person is, the more often he gets into the story with the ransom of his own data and often still loses it. Having paid once, he becomes prey, a kind of cow that is milked while she pays.
In corporations, IT security, in theory, should be organized in a completely different way: several lines of defense, differentiation of access for employees and constantly created copies of all information, which are also stored in different places. The more a business is tied to information, the larger the defense budgets of companies. And at first glance, Garmin was no different from typical American corporations. But the incident that happened on Thursday makes you look differently at Garmin, because on that day not only the plant stopped, but all the company's services. Owners of navigators on airplanes and yachts could not receive map updates and additional information, athletes lost their usual tracks in popular programs that were recorded on Garmin devices. Check out what this Garmin mini-apocalypse looks like on the third-party service Strava, which stopped receiving data from Garmin accessories on Thursday.
On the Garmin services status page, you can see that all of them are not working.
The company's website, which is partially operational, indicates that Garmin cannot receive calls, mail and other services are not working. The company is trying to rectify the situation.
There is no official information from Garmin. The event that shut down the entire company has no analogues in recent history, all their IT systems were attacked by someone, and no one can say what is happening inside. A couple of tweets from Garmin echo the message posted on the site, all employees are silent, the outside world does not know what exactly is going on.
Someone was able to unofficially obtain information that 10 million dollars are required for decrypting computers, but this cannot be officially confirmed. On Saturday, the company released an additional statement that answered several questions, and they only further confused the situation. Most importantly, the company says they don't know if user data has leaked or not.
No one is immune from hacking of computer systems, it can happen to any company. And you need to be ready for this, you need to have a plan for such a case, although it seems unlikely. And, of course, you need to keep a sober head, not to panic. We do not know for certain who exactly hacked Garmin, what are the details of this hack, and what they want from the company. But communications from Garmin are lacking for both users and partners selling devices, aviation regulators that drive the use of the company's navigators on airplanes, and many others. Garmin is silent, and this is the worst thing the company could do in such conditions. Those few messages cannot be considered serious communication.
All you need to do is dive into Twitter messages to see how loyal Garmin audience is. People who play sports are purposeful and willing to endure for a while, but they want clarity and transparency. It is not enough just to declare a problem and then be silent for days. As I write these lines on Saturday morning, Garmin remains silent and none of the services are running. The company has not been able to restore its work for more than two days, this is the first failure of this kind, it has no analogues. And it's understandable that people are upset, they want to understand what's going on. Let not in details, but I want to hear something like this: "Guys, we have problems, but we are doing everything that is possible. We remember you, give us time to fix everything and then draw conclusions from the situation. We are working to get back online. " Any message would be better than the silence that happened.
To understand the problem with Garmin, you need to understand the business of the company, the report for the 1st quarter of 2020 provides sales data.
Consumer devices account for the majority of sales, with America being the main market. And here Garmin is popular, people who go in for sports choose it for their hobby. The company has $ 2.8 billion in cash and other instruments, net debt is zero, and Garmin is growing year on year. Until Thursday, it was a business without the slightest cloud on the horizon, the future was great. Until Garmin's shares fell noticeably, investors did not realize the magnitude of the problem.
But look what is happening with sales, people buy devices and cannot configure them, they cannot start using them. Loyal customers will leave them and wait for a solution to the problem (how long? Will the situation repeat itself?). But for the rest, the question arises of returning the purchase to the seller.
Anyone who has bought a new "toy" always wants to try it out right away, does not want to wait. And when this cannot be done, the person will try to return the device to the seller. For the seller, such a force majeure does not make it possible not to accept the device back from Garmin, he must return the money, and at the same time he has an open device in his hands that cannot be sold at full price. This device will be returned to Garmin if it is an official partner. Otherwise, the loss will fall on the seller, which he will not like.
Based on the quarterly sales of Garmin, we can say that Garmin sales per day are about $ 10 million. And now, these sales should stand up tightly, since there is no point in buying devices with out-of-service services. Returns will need to be handled somehow, these are additional costs. And we have not yet touched on the issue of compensating for the inoperative service. Garmin's spending will already be space-based, but the company has the money to do it. And I have not yet talked about the costs of IT, fixing the situation in production, settling problems with users, whose data is most likely compromised.
One of the users posted a message that someone is trying to find out his password for Garmin.
I don't think that the same people who hacked Garmin are behind this, apparently, they already have full access to the system. And why should they lure out what they got full access to and so? To decipher the system of a corporation, you need to penetrate it at all levels, have full access to everything.
Garmin has its own payment system Garmin Pay, more precisely, it is the ability to pay from the device (it costs an NFC chip). The organization of the data is such that even having access to information on the Garmin side, it is impossible to hack user data, since all the key information is on the side of the issuing bank. And Garmin Pay continues to work, as the service is provided by the banking system. Perhaps this is the only good news.
For Garmin, the speed of problem solving is paramount. But the transparency of the company is also important so that users understand the essence of the story and how much it can repeat itself in the future. While Garmin is silent, and this is the most losing strategy, which will lead to lawsuits in America (in Europe, this is a violation of the GDPR rules), top managers will be accused of hiding information, deliberate silence about serious problems. The time for the attack on Garmin was most likely not chosen by chance, since a possible deal was discussed between this company and one of the smartphone manufacturers. Big deal worth billions of dollars, and here the coincidence is hard to believe. The company is also due to report its second quarter sales this Wednesday, and the whole story is shadowed by this event.
It is impossible to predict how the situation will develop. Judging by the scale of the hack, the attackers gained access to the system at all levels. And this means that even after restoring the system, Garmin may face a repetition of the attack (this was exactly the case at Sony, from where huge amounts of information were stolen and laid out for the public, and they broke Sony several times). These are huge losses anyway. It is a matter of trust in management and their ability to meet these challenges. But there is only one problem, practically any company can be in Garmin's place, there are no exceptions. And the Garmin hack shows how fast devices can turn into useless things, they just won't do their job. Our world is completely dependent on computer systems, a failure in them (accidental or deliberate) leads to the fact that we lose everything we are used to. And this mini-apocalypse demonstrates it well. Imagine someone hacked Microsoft, and what happens the next day in the world? When most computers just stop working – in factories, in transportation, in the management of homes and life support systems. The prospect is such that you don't even want to think about it.
Have any of you encountered problems with Garmin devices? How did you react? What do you think about the situation and what conclusions did you make for yourself? And some funny pictures from those who can't sync their devices.
extracurricular reading:
How Intel got to this life – the price of past mistakes
In addition to the fact that NVidia has become the most expensive company in America that produces processors, AMD is also growing, their solutions for computers clearly outperform their closest competitor, Intel. Last week, many were waiting for Intel's report, and its importance was in the fact that the company could tell about the transition to the technological norm of 7 nm. The peculiarity of Intel lies in the fact that the company builds its own factories for the production of processors, this has always allowed achieving flexibility in production, quickly mastering technological standards and at the same time getting the lowest cost price. Both AMD and NVidia do not have their own production and are completely dependent on several third-party companies. By default, Intel outperformed them in efficiency, but exactly until the moment when it could create new technologies at the same speed as others. In 2020, the moment of truth comes for Intel, the mistakes of previous years have accumulated, and the company is not only losing market share, the outlook looks rather bleak.
On a call on the quarterly results, Bob Swan, CEO of Intel, made a statement that brought down the company's shares and became a revelation: the company is six months late with its own 7nm production technology, as a result, Intel may turn to third-party companies to produce its own processors. For the first time in many years!
The situation itself looks unusual, this is actually the surrender of the key advantage that Intel remained, the pioneer of the microprocessor market has weakened and is losing in its own market. I have re-read many articles on this topic, the attitude of almost everyone is extremely negative, and the listing of errors takes several sheets. It's too early to write off Intel, but there is no doubt that the company will have a difficult period for at least a couple of years.
New headphones from Samsung, as well as smart watches – Galaxy Watch 3, Galaxy Buds Live
It is getting closer to August 5, when Samsung will immediately show a whole scattering of new products, in addition to a couple of Galaxy Note20 models. Last week we got a text about the senior flagship.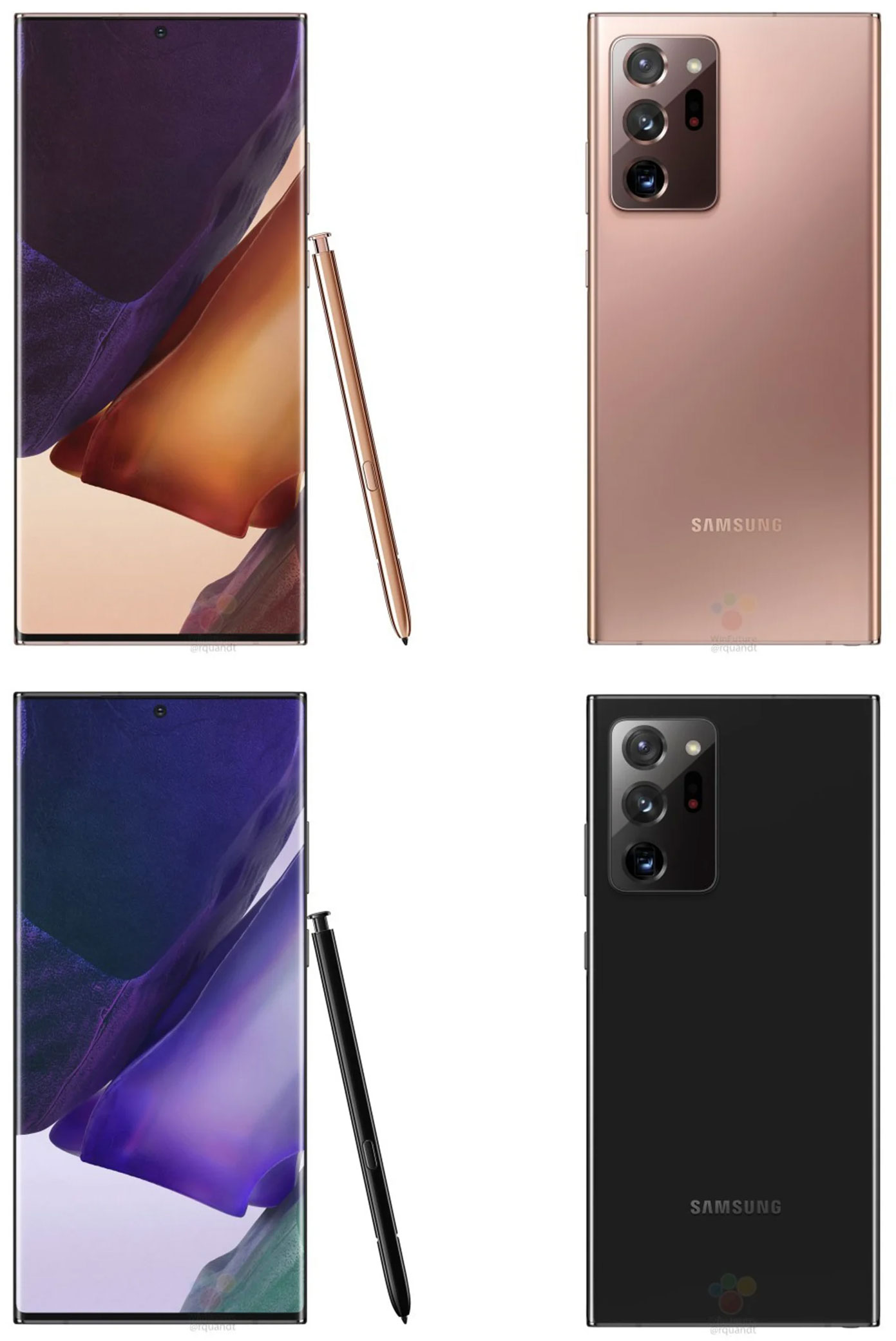 I want to focus on the accessories, as they are curious, let's start with the Galaxy Watch 3 and how they look. The first watch in this design was the Frontier in 2016, and I still own this watch and it works great.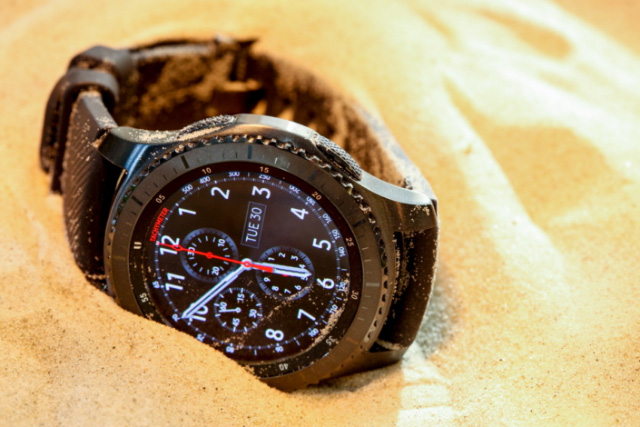 And this is how the new watch looks like.
A successful design, which many people like, since the watch in this case looks like a watch, and not something else. But from the point of view of capabilities, smartwatches from Samsung do not change very much year to year, since they have already acquired the maximum capabilities several generations ago. In fact, such a watch has everything that you can think of and that users might like. It has become customary that new pre-installed dials appear.
There is a control with gestures, you squeeze your hand to answer a call, or wave to her to reject it.
There are not many changes to speak about them with a breath, the key feature of the Galaxy Watch 3 is the case materials (titanium version, as well as different versions in stainless steel, bronze or silver cases). The diameter is 41 or 45 mm, which also hints that the watch is predominantly for men, as well as the previous versions in this design.
This is an accessory that is positioned like that. The change here is a slightly different design of the watch, but the chassis itself is not so important, it remains the same plus or minus. The cost will also remain within the same limits as when the previous models of this design were launched. And this is good, since the old models begin to decline in value, which makes it possible to choose them, not to lose much in what you get (pressure measurement is not officially available in Russia, so for most this is not a fundamental point).
The key thought about smartwatches, which I have repeated over the past few years: everything that they can do has already been invented, and additional chips are not fundamental for most. Therefore, we do not see any kind of take-off in new functions, in what is invented for them. And the difference between new watches and old ones is the very novelty, plus a slightly different design.
The Galaxy Buds Live look more interesting, in my opinion, these headphones used a noise canceling system, and they compete with AirPods Pro. Dropped the shape of the previous Buds, now it's beans.
Different colors of headphones (black, white, gray, bronze), a box in the color of the headphones for them.
Each earphone is equipped with three microphones (two internal, one external). The touch control remains exactly the same as in the Galaxy Buds of all versions, it is convenient. In noise canceling mode, the earbuds will work from one charge to 5.5 hours (which is typical for TWS noise canceling headphones) or 7.5 hours. The charging case will give you a runtime of up to 28 hours (four charges, but excluding noise cancellation).
The headphone price will be in the range of 220 dollars (190 euros), the Russian cost is unknown, but most likely about 15 thousand rubles. Not the most expensive headphones, but it is difficult to assess what the ergonomics are, how they will hold in the ears and what sound they will provide. We've already seen a 12mm speaker in other products, so you can expect the sound to be comparable to the Buds / Buds +. At least not worse, which is already good.
But I don't expect a breakthrough from these headphones, a logical expansion of the line that everyone was waiting for. Looking back at the sales of both smartwatches from Samsung and headphones, we can say that they will take exactly the same share, but they will not change the balance of power much. Familiar, good products for your audience, a kind of gradual development of the chosen direction. On the other hand, this can be said about almost any direction in the current market – processors, smartphones, tablets, computers. No significant breakthroughs have been observed.
TV box turns into a shelf or something else
I could not deny myself the pleasure of conducting field tests on the Instagram and TikTok generation, to see how much Samsung's The Sero TV will have to go to court, it automatically changes its orientation to the content. That is, it will be much more convenient to watch the same videos in vertical orientation. It's a niche thing, to say that everyone needs such TV sets would be a very big exaggeration.
But until the hands have reached the study of all the possibilities of The Sero, but the box surprised me. On an ordinary cardboard box, you are prompted to scan a code that tells you what it can be turned into and how long it will take.
I liked the idea itself – to make a house for a cat out of cardboard and paint it. Or you can have a shelf in the barn. How long it will last is a question, but at least environmental concerns can be traced here.
It was useful to read, when Samsung launched this initiative, it turned out that in April of this year, somehow the news slipped past me. Take a look at the official pictures.
Maybe you have come across similar ideas for using packaging, share them, it's very interesting who and what came up with in this area.
Goodbye 3G, Long Live 4G for Mass Market
I'm sure you think that most of the people around you use 4G networks and it can't be otherwise. A revelation for many is the fact that in the subscriber base of operators, about half of the devices are push-button phones, which often only have 2G. An interesting example is American operators who literally forcibly transplant their consumers to new networks, because otherwise people would continue to use 2G networks indefinitely, and why should anything else be used for voice calls and SMS? I like how American operators deal with old technologies and do it quite decisively, we often lack such determination, we love to hold on to the past (on the other hand, many systems are built on 2G networks, and it is expensive to transfer them to new standards).
Remember when the first 3G networks appeared? You need to strain your memory a little to remember that they began to deploy such networks in the early 2000s, the first was South Korea (if you do not remember the Japanese, they overtook everyone, but the standard was slightly different), then the European countries and the United States followed. In Russia, 3G began to develop in the North-West region in 2007, MegaFon staked on the speed of data transmission and considered this a competitive advantage. That is, whatever one may say, 3G is not that old, it is not yet twenty years old in our country, about the same number of such networks operate in the USA. And you know what AT&T says?
In February 2022, the operator will turn off 3G for its subscribers (2G was turned off on January 1, 2017). Even more surprising is the fact that Verizon has already shut down its 3G network in America and switched users to 4G. The aggressiveness with which US carriers are ditching old networks is good, as it is the only quick way to free up frequencies for the new standards. And to encourage users to switch to something new. I remember how I was struck by a man in Moscow a couple of years ago who complained about the poor quality of the mobile Internet. When I started to go into details, it turned out that it was 3G, since his smartphone did not support 4G. But, of course, it was the operator who was to blame, it is so customary in our country.
Moto 360 smartwatch version three – first impressions
Back in 2014, the first Moto 360 smartwatches appeared, they were interesting for their design, but not for the platform. To some extent, they can be considered a pioneer in this direction, many manufacturers have copied the design of these watches.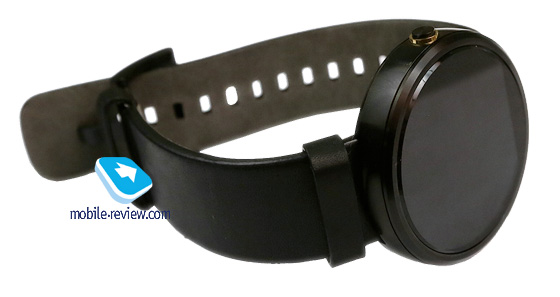 At the end of last year, Motorola launched the third version of this watch (developed by a third-party manufacturer, but what difference does it make if the platform is standard?). With a cost of 350 dollars (on the gray market in Russia, 25-28 thousand rubles), this is a very pleasant watch, but the price is not their strong point.
The watch is built on Snapdragon Wear 3100, they have 1 GB of RAM, 8 GB of internal memory. It is possible to pay using Android Pay.
But do you know what I liked the most besides the design? Probably the fact that the kit comes with both a leather and a silicone strap. This is very convenient, since a leather strap does not always fit, and buying an additional strap is a minimum of 2 rubles (the prices for Samsung straps are as follows). You can, of course, order somewhere on AliExpress, but you never know what quality they are, what kind of material. I tried cheap straps a couple of times, they caused me allergies. And therefore, it is better to overpay than to look at your swollen hand and wonder when it will pass.
I liked the third generation Moto 360 watches very much, but, as usual, the battery life is rather short (one day), and Wear OS is a thing in itself. I just can't force myself to get used to a system that lives its own life and often shows not what you need at all. On the other hand, I know people who are in love with this system and consider it the best in the world. How many people, so many opinions. I will prepare a review of the watches in the week, I will tell you about all the little things.
PS Have a nice work week. We have a lot of different materials ahead, the week will be eventful. Good mood, the weather is such that there is a desire to go outside, and do not get sick, may you and your loved ones be healthy. Good luck in good deeds.
In honor of the next anniversary, I drank to your health! Without you, Spillikins would not have turned out like this, thank you.
Back to content >>>
Related Links
Share: 





we are in social networks:
Anything to add ?! Write … eldar@mobile-review.com