Hey.
I look back at the pre-New Year bustle in Moscow and understand that an epidemic has been defeated in a single city, at least this follows from the behavior of the city's residents. Everyone is in a hurry, shops are full of people, restaurants are packed, and even booking a table is sometimes not so easy. The year was chaotic, difficult, but, oddly enough, not as bad as one might expect.
Carelessness or denial of the existing problem is not our national trait, in the same America there is exactly the same story, the consequences of which we see in the record numbers of cases, as well as in the sad statistics of mortality. The states are leading the anti-rating today, leading to store closures across the country. So, Apple closed stores in California, as well as in several other states. The measure is temporary and repeats what the company did in the spring. By the end of the year, about half of Apple's branded retail stores worldwide will be closed, due to an increase in cases. Unfortunately, we have not been able to overcome the epidemic. By "we" I mean all of humanity, not individual countries of the world. Moreover, despite the common threat to all the inhabitants of the planet, it did not unite the countries, but rather only emphasized the problems that have always existed, the tension is growing every month.
I thought that it was imperative to say that the computer systems of a number of American government agencies were hacked and Russia was accustomed to accuse Russia of this, but then I thought that there is more politics here than technology. The US senator considered it an act of war at all, although this is more rhetoric than reality. Yes, and we were habitually not provided any evidence, but they mentioned that Russia is an enemy, but China is enemy number one. Everything is going within the usual framework, there are no deviations from the general course as such. I decided that there was no point in writing about this yet, especially since there are topics that look more interesting and occupied my attention. Let's start with the main cultural phenomenon of the outgoing year and the problems that have arisen around it. Go!
Content
Continuation of the story of Cyberpunk 2077 – about the old hardware and users
MacBook Pro M1 – First Impressions
Tried AirPods Max, surprised and dumbfounded
How and why Apple was attacked on Facebook – an Epic Games ally
Continuation of the story of Cyberpunk 2077 – about the old hardware and users
Perhaps, the history of Cyberpunk 2077 can become canonical, it is impossible to remember such an intensity of passions regarding any game. As well as influencing other players and manufacturers such as Sony or Microsoft. Whether it was possible to avoid a whole series of scandals and problems is an open question, I think I will dwell on it in more detail in the format of "Sofa Analytics". And now I want to dwell on another point that constantly pops up in the aspect of this game – how good or bad it can be on weak computers or consoles of the previous generation. After all, a huge layer of negativity is associated with assessing the quality of the game on Playstation, Xbox and old hardware, which physically cannot give a good picture and the latest technologies in rendering the cyberpunk world.
The game began to be created eight years ago, which is conditionally the last century for the video accelerator market. The same RTX technology from NVidia appeared in mainstream products in the fall of 2018, and over the past two years we've seen several generations of PC graphics cards. DLSS technology reached version 2.0 this fall, while the GeForce 30-series family of video cards appeared at the same time. Whatever one may say, it is these video cards that can produce the best picture possible, but they are also quite expensive.
Prices for video cards with RTX 3080 start at one hundred thousand rubles, it is worth remembering that the card is only part of the PC system, you need to buy other components as well. The price of a gaming PC in a configuration with such a card easily exceeds 200 thousand rubles and in some cases goes into space. It is good to discuss such configurations on forums, to analyze why they are bad, good. But you need to understand that gaming computers of this level are available to a small layer of players, this is a few percent of the strength, if you look at the sales of the same cards. And there are several reasons for this: the gradual saturation of the market with such solutions, a huge number of those who spent money on solutions of previous generations and are not going to buy a new PC here and now. There are always more people playing on conventionally old hardware than those who can afford the latest generation solution.
In general, this is a characteristic of any market, including the electronics market. Sales of new devices of the latest generation are always inferior to the number of devices in the hands of people from previous seasons. It is impossible to imagine a situation when all of a sudden everyone abandons old devices and runs to the store for new ones. But even if this suddenly happens in an imaginary world, buyers will not have enough new products, since production is simply not ready to create a sufficient number of them in a short time. We wrote about this using the example of new generation game consoles.
And here the story of Cyberpunk 2077 is well revealed, since CD Project Red promised that the game would look good on the previous generation consoles, the same Playstation 4. As we know, this did not happen, and the perception of the game directly depends on what you are using. playing. I have the opportunity to compare the game on different hardware, impressions from it vary greatly. On consoles, including the Playstation 5, the game looks rather weak, it can be played, there are no questions about it. The plot is the same, but the graphics are disappointing. On a gaming PC with an RTX 3080, the experience is fundamentally different, the immersion in the world of the night city is total. I will make a reservation that I do not consider myself a player, I play from time to time and do not find fault with certain flaws in toys. Moreover, I don't closely follow the development of the game before its release, so it doesn't matter for me that the purpose of objects is changing, monofilament does not allow remote hacking of opponents, as it was supposed a couple of years ago. I am sympathetic to these issues, as development progresses, many little things can be replayed, and there are a million internal reasons for this.
A curious incident. Many players who bought the game for the console immediately abandoned it (even before the money was returned), bought the PC version and tried to play through the cloud (GeForce Now or Stadia, depending on the country). In Russia, the release of Cyberpunk 2077 did so much for the development of cloud gaming that the queues stretched out for hours, with 700-800 people standing in them. And, of course, no one was ready for this, the game turned out to be a bestseller. By the way, playing in the cloud looks a cut above what you can get on game consoles. This is another carnation in their future existence and relevance.
Finding an analogy to what Cyberpunk 2077 looks like on consoles and PCs, I thought that comparing a pirated, rag copy of a Hollywood movie and a normal release in high resolution would be an adequate comparison with a number of reservations. Differences in the picture are perceived in this way, and the frustration of those who believed in the fairy tale that everything will be great on old consoles is understandable.
The axiom is that older consoles are unable to reproduce graphics at the level of modern gaming PCs, this is basically impossible. But many people believed in the impossible, the higher was their disappointment. It should be noted that CD Project Red used marketing well and extensively, highlighted the game and attracted attention. A huge amount of positive media reviews that have been built on the PC version of the game.
It is important to make a reservation here that in the media the game was tested on gaming PCs with very high characteristics, I went through a dozen significant publications, everywhere the configurations of computers are such that they are inaccessible to the vast majority of people in principle. And no console versions, the codes for them were distributed to journalists a day before the start of the wide sale. That is, CD Project Red deliberately restricted access to the version of the game with a large number of errors and worse graphics. And this, without a doubt, is a bad story, since people bought a pig in a poke, they had extremely high expectations (we read reviews, watched videos, and everything was great there!).
Sony and Microsoft have approved the console versions of Cyberpunk 2077 and authorized them for sale on their platform. I come across comments from journalists that CD Project Red deceived the same Sony, as there was a high level of trust and the game got to the Playstation platform as it is, no one looked at it. It's a Sony-friendly fairy tale, but the reality is very different, no one can get past the platform test, and CD Project Red is no exception. The question is that both Sony and Microsoft understood that miracles do not happen, the game will have a different level of graphics on the old hardware. And this understanding made it possible to admit the game to the stores.
And then the reviews of ordinary buyers, who were far from enthusiastic, poured in. And the reason for such reviews is often in high expectations that could not become reality. As a result, Sony decided to remove the game from the Playstation Store, and also offer refunds to everyone who bought the toy. You may not receive a refund, continue playing if you are happy with it.
The game was removed from sale for both old consoles and Playstation 5, which well characterizes the quality of adaptation of the toy itself for consoles. Previously, many console games were ported to the PC, today the vector has turned around due to hardware support, now PC games are ported to consoles. I will say seditiousness for platformers, but PCs are strongly ahead, and in 2022 we will see another step in the architecture of image processing, which will make consoles even more anachronistic. The market for consoles continues to exist due to their relatively low cost, affordable for the majority. But you need to clearly understand that the quality is now behind gaming PCs or cloud gaming, in the second you will not get the maximum quality, as on a PC, but it will be higher than that of consoles, and it will only improve over time.
Microsoft has also launched a refund for game buyers. Those who purchased a toy on physical media should contact CD Project Red directly, as stores see no reason to return money, and the mechanism itself is not provided for this. The quality of the game is not a parameter that can force a retail store to return your money.
Social media is filled with annoyed people who didn't get what they expected. But in many cases, maxims are simply saturated through and through with an inadequate assessment of the situation. The game cannot be expected to be the same on older consoles (and new ones as well) compared to newer gaming PCs. This is utopia! For CD Project Red, it was necessary to devote a lot of time to clarifying this point so that there were no such overestimated expectations, then the current situation would not be so catastrophic in terms of PR.
Cyberpunk 2077 is a cultural phenomenon, in many ways a cult game, whatever one may say, it is also a bestseller. But the problems that have arisen directly arise from the lack of proper communication on the part of the studio, as well as the user's ideas about what they want to get on the old or weak hardware. People expected a miracle, but for some reason it did not happen, since it contradicts the way the market works.
MacBook Pro M1 – First Impressions
I got a MacBook Pro on M1, as it was interesting to see what this machine is, plus it pushed me to this that my old MacBook Pro from the end of 2013 began to work not so well. Replacing the battery outside the official service led to the fact that it began to turn off after walking on the street, behaving unpredictably.
I bought a configuration for 8/512 GB, I wanted to take more RAM, but there were no such machines available, I did not want to wait for delivery after the NG-holidays. The cost of 149 rubles does not seem like a small price, it is about 990-30 thousand more than ordinary Windows computers of the same level. On the other hand, there are de facto no analogs on ARM in Russia, so a comparison with x50 processors, and they are initially more expensive than ARM. Price is a different question for everyone, morally I was ready to give more for a working tool, if I was sure of it.
Using Time Machine, I deployed an image of an old laptop from a local cloud, which took about six hours. At first glance, the transfer was a complete success, all files and applications appeared in their places. Since ARM processors do not directly support x86, older applications run in a separate sandbox. The first time you start any x86 application, you are prompted to install it.
In the menu, applications that are not supported are marked with a circle with a line through it.
It is definitely not worth getting upset with this, since they work great at Rosseta, another thing is that you may not have guessed about it initially, you need to try everything.
I have not yet installed the full set of applications that I use, I will do so in the future. At this stage, I mainly use Pages for typing, an email client on MacOS, as well as Chrome and Evernote, an ftp client. I have listed all the applications that I constantly refer to.
There was a nuisance with the mail that cost me wasted time. Since I have a dump of a huge number of letters, I set up templates so that important messages from people or companies I know fall into certain folders. This allows you not to lose mail, respond quickly. All templates were transferred, they were all in place, nothing foreshadowed trouble.
After a week of using the MacBook, I realized that there was no letter that was sent to me the day before and it flashed in the inbox on my phone, I saw it with my own eyes. There was nothing in the folder where it was supposed to fall. Climbed into the search, the letter was found. Looked at the sorting template, it was turned on, everything turned out to be configured. I deleted the template and started it again, everything is exactly the same. Instantly, this and other letters appeared in the mail in the right folder. A trifle, but unpleasant for me, because for a week I was sure that everything was working as it should. Did not work.
To me, the computer is important for its keyboard, and the '13 MacBook Pro was perfect in every way – a soft full-size keyboard, the ability to blindly type in any position, good key travel. The scissors mechanism proved to be reliable, the keyboard worked like a clock for seven years, while the workload was unimaginable for most people. The claimed keyboard resource was exceeded several times, eventually the letter "O" flew out after seven years, which required the replacement of the entire keyboard (it was possible to replace a key, but it was interesting to look at a complete replacement, a sort of experiment).
The "butterfly" mechanism, which Apple introduced into a number of models, turned out to be terrible, the keyboard was constantly breaking, failing, and everything directly depended on how and what you do on it. For those who type a little, the keyboards may not have been a problem; for the rest, they brought a wild headache. A friend of mine changed the keyboard three times in a year as it broke and ended up buying a ThinkPad X1 because he couldn't stand it. Apple increased the warranty for keyboards to 4 years, but eventually returned to the scissor mechanism in new models, I have just such a keyboard. By the way, buying old MacBooks with a butterfly keyboard mechanism on the secondary market is still a lottery, there is a serious chance of getting money almost instantly.
Over the years, I got used to the American keyboard layout (wide left Shift), but there was no choice, only the Russian keyboard layout with a small Shift, as well as a separate Fn key (it can also switch languages). The buttons can be reassigned, there are no particular problems here. But it is impossible to increase the left Shift, I still retrain and occasionally encounter an erroneous typing. Next to Shift is a key with a square bracket, so when typing blindly, I get this: "p [reach". I'm sure I'll get used to it eventually, but the keyboard's convenience for Russia is noticeably less than in the American version. In the Apple online store, you can buy a laptop with an American layout in Russia, but it will not have Russian letters, which is strange in itself. Either get used to working like this, or do laser engraving. Which in itself is a strange decision for a model that is officially on sale in Russia.
On my old man, the keyboard began to shine at about the fifth year, before that the keys remained matte, did not wear off much. And this is with merciless exploitation. In the new MacBooks, this parameter was worsened, and noticeably, my friend wiped several keys on a 16-inch MacBook over a year, they shine.
Another friend rubbed a couple of keys to the bottom, now backlight beats from there in the evenings. He typed a lot on the keyboard. The feeling is exactly the same as when replacing the "scissors" with a "butterfly", an attempt to artificially age devices that were, if not ideal, then close to that. The Pro line assumes the best materials, longer service life. In new generations, it was clearly underestimated, although the difference with the Air line remains (there is no keyboard, it is standardized and is now the same everywhere).
It's time to talk about typing and how comfortable this keyboard is for me in general. It is clear that I need to retrain and this process will take time. The keyboard is a little more dull and my hands are more tired than on my old laptop. The smaller key travel also affects, this was sacrificed in favor of their height (better than on previous typewriters with a "butterfly", worse than on the old "scissors").
The comfort of the keyboard is average, Apple worsened the size of the old keyboards perfectly matched to me. You can live with such a keyboard, but it does not give pleasure, it looks like a compromise. I was not too lazy to compare the typing impressions on the MateBook X from Huawei, on the latter the keyboard is noticeably better and resembles the one on my previous MacBook Pro. In short, the keyboard is tolerant and average in quality. It does not cause delight, and for a person who prints a lot of texts, it is not the most pleasant one possible.
Now a couple of words about the touchbar. From the first model where it appeared, I have argued that it is a nonsensical thing that was added to justify the increase in the price of the MacBook Pro. An additional screen in the form of the top row of the keyboard, it can change keys depending on the context of the application. The idea is good on paper, in practice the screen is too small to be of much use.
Any combination of two surfaces, physical keys and a touchscreen is a bad idea. Many MacBook Pro buyers shared my rejection, and a utility that completely disables the touchbar quickly gained popularity. In the standard settings, it is possible to bring the usual keys to the touchbar, which I did.
To understand the stupidity of the context menu in terms of working with a touchbar, I will note how it happens in the Pages text editor, where I type this text. Icons start to flash on the small touchscreen, suggesting words that may be entered next. When typing quickly, and I type quickly, this flickering becomes too annoying, impossible. And it doesn't add anything useful. Therefore, I turned it off to hell, since it is impossible to work, you are constantly distracted. I look at the screen when typing, this screen flickers at the bottom of the field of view, the load from this only grows. In short, there is no point in leaving this touchbar with its default setting.
I did not dive deeply into the topic, but I could not find articles that would describe at least some useful application of the touchbar in real life. I came across a dozen articles in which people are indignant at how Apple could create such a useless thing. I share this indignation, since the ergonomics of the computer suffers from this and in real life the touchbar is not particularly needed.
And also, like any surface of the screen, it perfectly collects handprints, which also gives me a slight displeasure personally.
The Pro prefix on the new MacBooks is surprising, since many of the familiar and important things in them have been abandoned. For example, in my laptop, complete minimalism in terms of connectors. There is a 3.5 mm jack, which is not very important to me, since the headset has been wireless for a long time, and I don't write music. On the left side there are two USB Type C connectors, and they are located very close to each other.
My old man has a 3.5mm jack, two Thunderbolt, HDMI, two USB ports, and an SD card slot. Feel the difference, as they say.
I took out a USB Type A to USB Type C adapter from the kit of my smartphone, you can use it to connect an external drive, it has an old USB connector. And I have a lot of such discs.
And here you can see how close the connectors are, no one thought about the need to insert adapters here, but in vain.
I wanted to talk about the first impressions of the battery, but apparently about this next week, in short, everything is very good, and this is the most positive moment in the laptop. My impressions are extremely ambiguous, because in 7 years since the release of my previous computer I wanted to get more features and so as not to break what worked perfectly. But, as in the previous topic, here we are dealing with expectations and reality, which turns out to be completely different.
Tried AirPods Max, surprised and dumbfounded
Don't have a hundred rubles! A friend was presented with the new AirPods Max headphones, following the presentation of which I wrote a small material.
At that time, I did not try headphones, I stated my point of view, why headphones worth 63 thousand rubles are not about sound and it cannot be in them corresponding to this price. The premise, on the whole, is simple – Apple has never created headphones with good, high-quality sound. And if we talk about headphones that have noise cancellation, then they are not initially about sound and quality, there are no miracles in the world.
For some people, an attempt to comprehend individual facts is an extremely difficult thought process, or they have a strong belief in miracles. Accusations that one shouldn't write about a product and think about its characteristics until I tried it, poured out like a cornucopia. It was especially delivery that several people persistently argued that it is impossible to write a review from pictures, although there was no review on the site either then or today. A classic trick, honed by demagogues: to call something what it is not, and then triumphantly build your argumentation around it.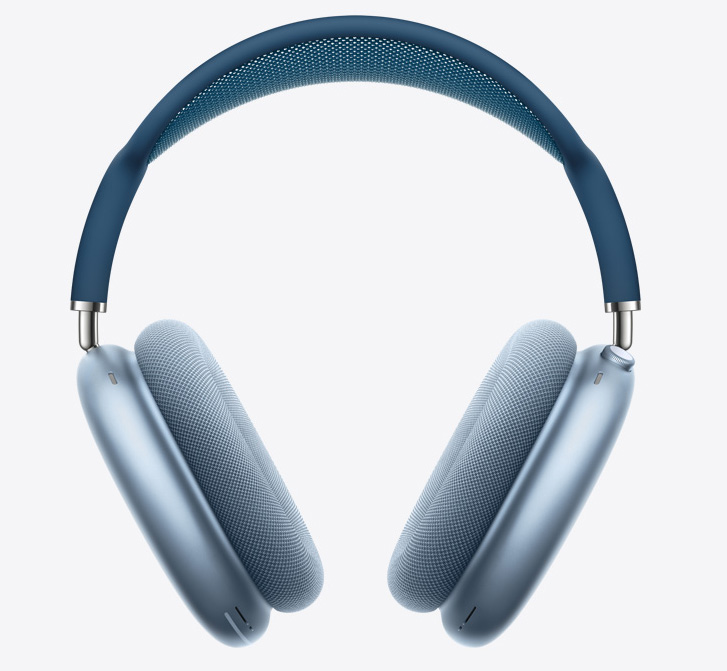 Now I have the opportunity to try the headphones, listen to them and compare them with the Sony WH-1000XM4 (even if not on an airplane, but on an ordinary city street). Surprised, stunned, amazed. Roughly the same as when I found out about the number of Airpods Max that the Russian market received before the New Year, some 400 pieces. Most of which went to Apple's own sales in the online store, and the rest was distributed among partners – 10-15 pieces for each network. The words of the top manager of a chain of a couple of thousand stores were especially delivered: "We didn't even put them on sale, we took them for gifts to shareholders, what are fifteen pieces for our retail?". Hopefully, the number of headphones supplied sheds light on the shortage, the prohibitively high popularity and lack of these headphones in the general sale, and in the gray market. So far, we only hear that the headphones will be able to appear in February-March, we don't have to wait until that time. And from an image point of view, this is, whatever one may say, a device available to a very limited circle of people, headphones are simply not on sale. A kind of announcement made in isolation from production, especially since there are no breakthrough technologies or something that is in short supply on the component market today. A strange story from all points of view.
My friend is a fan of different headphones, he has several dozen of them, but he uses only a few pairs. In order not to confuse my perception, he held back the comments until I draw my own conclusions.
I connected headphones to the iPhone 12 Pro, later to the Galaxy Z Fold2, listened to both Spotify and Apple Music, and set the maximum quality everywhere. The Fold also listened to music in uncompressed formats, but everywhere without using a wire to connect.
There was no end to my amazement. I put on one composition, then another, then a third. I listened. Stunned, he opened his mouth, turned on the noise cancellation, his mouth opened even more. Picking up a jaw from the floor, I admired the genius of these guys from Apple, only they could sell such headphones for that kind of money. They sound slightly different than Beats like Studio 3, but the noise canceling quality is about the same. Comparisons with Sony do not stand up in any form, neither in the first nor in the second approximation. This is rather mediocre noise reduction, at the mass market level, it is definitely worse than in Sony. In some ways, perhaps, it is comparable with other companies, in some way it is inferior. But I didn't listen directly with other headphones, I didn't have time for that, I compared it with Sony.
Sound is a subjective thing, but this is the level of Beats, don't expect anything else from headphones. some think the Beats are very good headphones, some spit on them. I think that these are the earbuds that can be considered the starting point for the Airpods Max, whether you like them or not, depending on how you feel about the Beats. Definitely listen, if you really need headphones, you do not use them as an amulet around your neck, which shows the level of wealth. The sound is disappointing, it does not correspond to the price of either 63 thousand rubles or 550 dollars. A huge number of headphones play better, cleaner and more interesting, but, as always, this is purely my subjective opinion, each has its own point of reference in the sound.
I am sure that when reviews of these headphones begin to appear at the suggestion of Apple, the sound quality will be bypassed in a neat arc, they will not be compared directly with other models. I do not take into consideration those materials where the greatness of the headphones will be undeniable in every aspect.
Another point that surprised me is that the headphones do not turn off, they do not have an on / off button! The innovation has a simple message that the headphones should work instantly, and if they are idle, they go into a mode of minimum power consumption. Or you need a cover from the kit, in which they also fall asleep. In fact, the shutdown button is the same ugly case.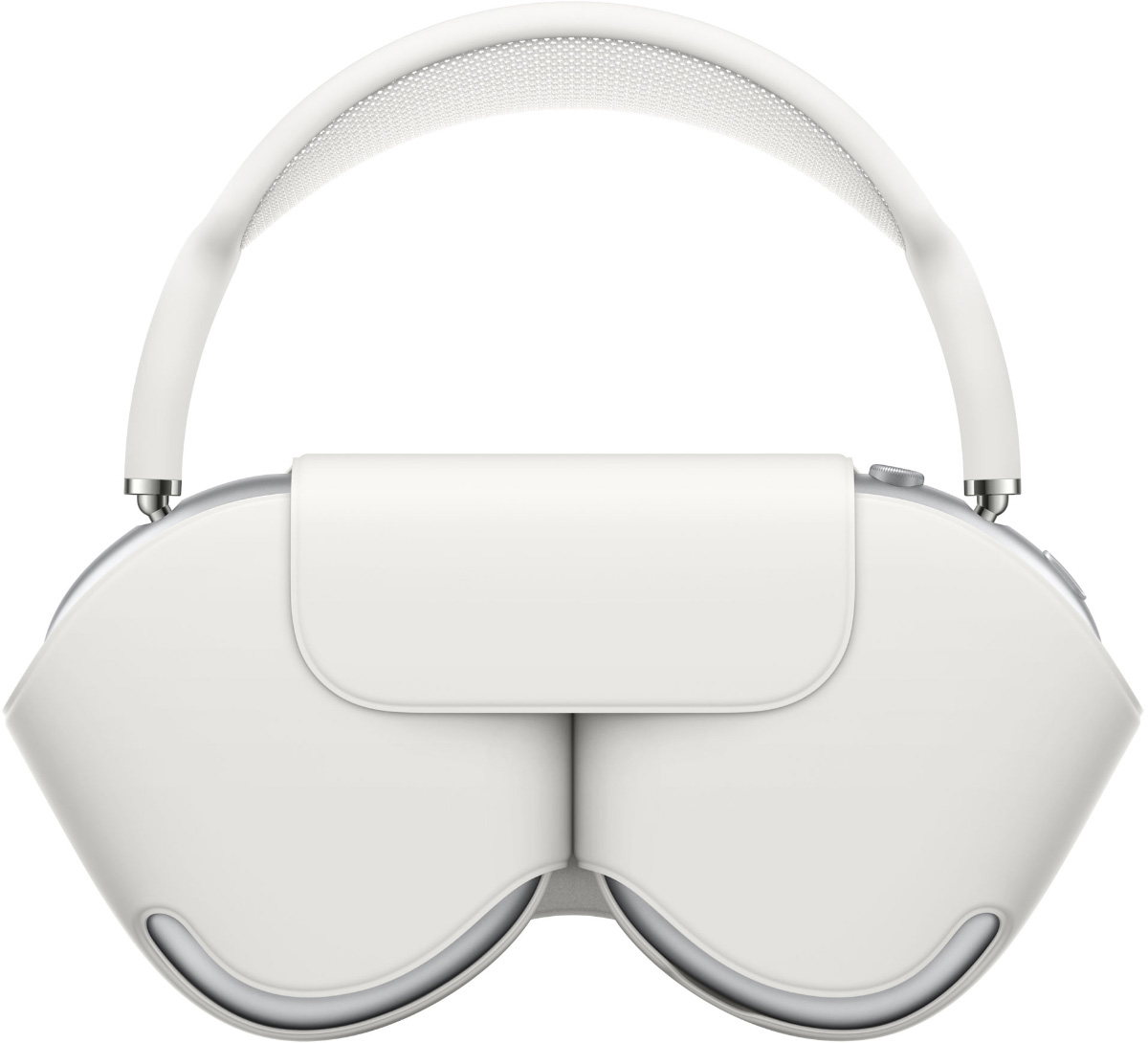 A strange device, definitely not about the sound. About image, about pseudo-elitism, about anything, but not about sound. As a person of the old formation, who perceives things according to their main function and the quality of performance for her, these headphones did not suit me.
For the New Year holidays, I plan to take away the headphones from a friend and drive them with might and main in order to write a full review, which is still not on the site. This is so, impressions from the first acquaintance, and nothing more.
How and why Apple was attacked on Facebook – an Epic Games ally
The regiment of those who oppose Apple's rules that the company sets have arrived. Unexpectedly, it turned out that Facebook perceives new initiatives of the company as a threat to its own business model. Let me remind you that Facebook is trying to collect as much information as possible about its users, including information that does not directly affect the products that this company provides. An app from Facebook on any platform tries to collect the maximum of what is allowed and sometimes not even allowed. This translates into the fact that devices with the installed Facebook application drain faster, and a person becomes a set of data that can be sold to an advertiser. This is a profitable business model as Facebook successfully sells you and me to third parties.
Apple since iOS 14.3 allows you to prevent third-party apps from spying on you, which is certainly great news. When the system asks if you want to be followed, most will most likely say no. For Facebook and a number of other companies, this news, on the contrary, is a lot of trouble, since their business model will suffer from this, and very much.
Facebook launched a campaign against Apple, in particular, the largest US business publications came out with advertising strips on which Apple's actions are presented as negative for business not only for Facebook, but for everyone who places ads. It is argued that now personalization will be absent, which will lead to a drop in advertising efficiency, an increase in advertising costs. On her blog, Facebook even described several examples of this, the entry can be found here.
The attack on Apple proceeds along several vectors, so the statement that this is bad for the advertising market will not find support among the majority of users, they deeply do not care about the problems of other companies and their costs. But most want not to be followed. Therefore, Facebook's attempt to appeal to the problems of small business, and it is he who suffers in the first place, will be ineffectual.
It's a completely different matter when a social network reports that Apple does not treat its own applications and third-party developers in the same way, this is true. Apple's apps are not certified, they can track users unchecked, and there will be no restrictions. The main attack is precisely on this feature of iOS, so that Apple's applications are interpreted in exactly the same way as third-party ones. It sounds like a utopia, and it is unlikely that Apple will go for it without court decisions, because this approach will greatly limit their opportunities. This means that Facebook's support for Epic Games is not just empty words, the social network will appear in court hearings on their side, which will add additional acuteness to these battles.
Facebook's fight against Apple is not yet systemic; companies have many common ground, and they depend on each other more than one might think. But in the near future, either a compromise will be found, or the deterioration of relations will begin, which will lead to increased tension and difficulties in business for each of the parties to the dispute.
Such judicial and non-judicial disputes around Apple will become more and more every day, the pressure on the company is going on in completely different areas. And Tim Cook's team will not be able to avoid unpopular decisions, because this is not a struggle for the user, but attempts to make money on what used to be the domain of other corporations. In difficult times, you need to squeeze every penny out of your user, which Apple demonstrates, and most importantly, does not want to share this opportunity with others, in this case with Facebook. A wonderful world, whatever one may say.
PS The second season of "The Mandalorian" is over, the StarTrek season is almost over, but the first three episodes of "Space" have already been released, and then they will be released until the beginning of February, one episode per week. The fifth season looks very interesting, although there are sagging storylines. Nevertheless, it is one of the most interesting TV series based on very interesting books. Recommended if you haven't started watching yet.
Otherwise, I wish you a good working week, have time to buy gifts and choose them correctly. But the main thing is to always look at the world realistically and reasonably, to understand how it works, and not to live in illusions. Happy working week!
Back to content >>>
Related Links
Share: 





we are in social networks:
Anything to add ?! Write … eldar@mobile-review.com