Hey.
We have already talked about what reasons might induce you to buy a Galaxy Note20, which means it's time to discuss what might turn you off from such a purchase. In order to get acquainted with all the advantages of the device, I invite you to a separate article.
And we will begin to consider the cons of this model, what you may not like.
Content
Reason # 1. Plastic case, where is the image component?
Reason # 2. Cameras are not the same as in Ultra, flagship level, but only
Reason number 3. Lack of memory cards
Reason number 4. Screen without 120Hz and previous generation
Reason number 5. In-screen fingerprint sensor
Reason number 6. Fast charging 45W
Reason number 7. Lack of 3.5 mm jack
Reason number 8. Advertising in Samsung Apps
Reason number 9. Games on the Exynos chipset
Reason number 10. Note20 cost
Reason # 1. Plastic case, where is the image component?
Many buyers know for sure that such and such materials are premium, but such and such are common. The fact that the Note20 has a plastic case is perceived by many as something awkward, since the flagship should have the best characteristics, including in the choice of materials. Any explanation that the plastic is not the one presented to the speaker does not work. Is it plastic? Yes. So this is not a premium device.
Whatever one may say, in the Note line there has never been such a division: the older model is made of the most materials, but the basic one is made of simpler material. This is not a question of the quality of the material in this aspect, but rather a comparison of what and where is used. The Note20 Ultra has the latest generation of Corning Gorilla Glass 7, and here is plastic. And in contrast, this is perceived even worse.
My personal opinion is that this question is largely far-fetched, but judging by the reviews and reactions of the public, for many this is a primary problem, which causes rejection of the device as a whole. For such people, there is the Ultra line, where everything is fine and the same materials are twisted to the maximum, the same CGG7 is used in the Note20 Ultra for the first time among all devices on the market.
Reason # 2. Cameras are not the same as in Ultra, flagship level, but only
You quickly get used to good things, but it's easy and simple to get used to high-quality cameras in a smartphone, then their absence starts to weigh on. As if you were photographing something wrong, the world is captured with flaws. Ultra models are equipped with the latest modules, for example, a 108-megapixel sensor, which dramatically expands the possibilities for shooting both photos and videos. In the Note20, the block of three cameras is simpler, but it provides the level of flagships of both the past and the current year. Take a look at sample pictures.
You can't say that the photos are awful. But these are not the best photos either, this device will lose in comparison with the Ultra. This means that all those who focus on the quality of photographs will have to look at Ultra, the question of affordability remains, but one way or another, it can be resolved. What conclusion can be drawn? The difference between Ultra and Basic Note in photography is big, so the choice for those who take a lot of photos and love to do it is obvious. For ordinary users, this reason is not so clear, they will be satisfied with the camera and will not see any problems in how it works. Yes, these problems are not.
Reason number 3. Lack of memory cards
In Note20 you have to be content with only the amount of memory that was given to you initially, there are no memory cards in the device. But this is an inexpensive way to expand memory, and it allows you not to miss the initial choice of which device and in which configuration to prefer. Alas, this is not for Note20, there are no memory cards here.
Reason number 4. Screen without 120Hz and previous generation
We are accustomed to the fact that the flagships from Samsung always have the best displays, the latest in terms of technology. For the first time, Note20 departed from this rule and replaced Dynamic AMOLED with SuperAMOLED, as in devices of a lower class. Also, unlike the older model or the S20 line, they did not add a frequency of 120 Hz, which is sad and distinguishes the device among many new products. The display is excellent, it's hard to complain about it, but the Ultra is noticeably more interesting and better in this aspect. And so we can safely say that the screen in the Note20 is weaker than that of other flagships from Samsung. This is the level of the iPhone, but not the models that the company creates.
Reason number 5. In-screen fingerprint sensor
When we talk about flagships, we always evaluate them from the standpoint of the technologies that they have, we strive to get the latest features. A fingerprint sensor built into the screen appeared in Samsung smartphones several years ago, but it has not changed since then – the same area on the screen, the response speed. During this time, other companies have gone far ahead, their scanners are much faster. And the fact that in the mid-level model does not raise questions, in the flagship makes you think. I want everything to be fine in it, including the fingerprint sensor. That it was of the last generation, which means that it would work much faster and easier.
Reason number 6. Fast charging 45W
The smartphone comes with a 25W charger, which is not bad. But I would like Samsung to add more power charging to their flagships, as Chinese manufacturers do. Samsung's lineup has 45W charging, but it's useless for this model, the charging time will remain exactly the same. This is another feature that can be called an engineering flaw. On the other hand, Apple's smartphones are even worse in this aspect. But you need to focus on the best solutions, right?
Reason number 7. Lack of 3.5 mm jack
For potential buyers of Note20, the presence of a 3.5 mm jack is important, since a large number of headphones with such a wire have survived. And these are often headphone models for use at home, and not at all on the street while walking. For walking, they use TWS headphones, which is logical, since they are more convenient.
Some manufacturers, such as Sony, are starting to return the 3.5mm jack as they believe it remains in demand. And it's hard to disagree with them, since people are used to this jack, they have headphones that feel great and can be used for many years to come. Therefore, I believe that this model could have a 3.5 mm jack.
Reason number 8. Advertising in Samsung Apps
Nothing annoys people like advertising. And when you bought a flagship for a lot of money and then you are shown ads in branded applications from Samsung, this causes frank and undisguised irritation. Men watch ads about a calendar with women's days, which shows the indiscriminateness of the approach itself, ads are simply broadcast to everyone indiscriminately. And this is a bad example of caring about your customers, especially those who buy flagships. This approach cannot be approved. Not agreeing to receive marketing information in the settings does not in any way relieve you of advertising. Ugly, despite the fact that you do not receive many advertising messages and everything is not full of them. If the user has opted out of advertising, then it should not be there at all. Including advertisements for Samsung's own products.
Reason number 9. Games on the Exynos chipset
Those who play on a smartphone from morning to evening and for some reason have not mastered cloud gaming, continue to rape the processor of their device, should choose the Note20 option on Snapdragon. The stereotype claims that the Exynos is worse in everything, it gets warm, does not know how to keep the frequency in games. In practice, this can be seen in several demanding games, there are no problems in real life. But they believe it with ease, and therefore if you also believe that Exynos is worse than Snapdragon, choose the latter. You will save your nerves and will not think that you bought a device with a slow processor. Although in practice there is no need to talk about any special differences between device versions.
Reason number 10. Note20 cost
The Galaxy Note20 price is 79 rubles, which, whatever one may say, is notable money for most buyers. Last year's Note990 + outperforms this model in almost everything, it can still be found on sale.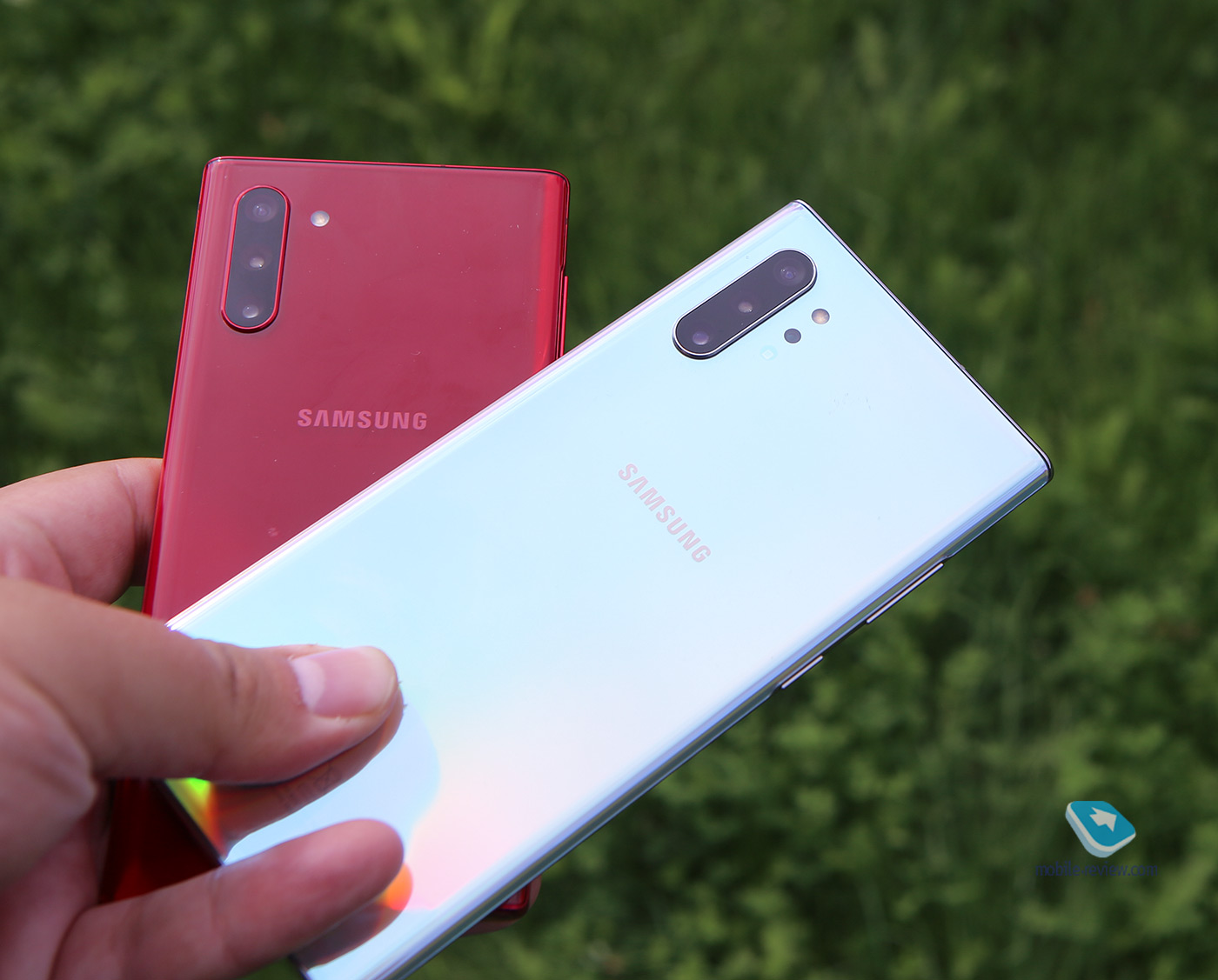 In my opinion, the main competitor for the Note20 is exactly the last year's flagship, it is more interesting, and given the cost, it turns out well. But in the official channels the model ended before the release of Note20, it is no longer shipped. Alas and ah, there remains only a gray market with all the ensuing problems.
In this text I have collected all the problems (both real and imaginary) that are discussed in connection with Note20. Some questions may be important to you, some not, focus on your ideas about beauty. After all, something important to you may not be important to me, and vice versa. I hope that listing the weak points or perception problems of the Note20 among the general public will allow you to understand how this device suits you. Enjoy the shopping!
Back to content >>>
Related links:
Share: 





we are in social networks:
Anything to add ?! Write … eldar@mobile-review.com