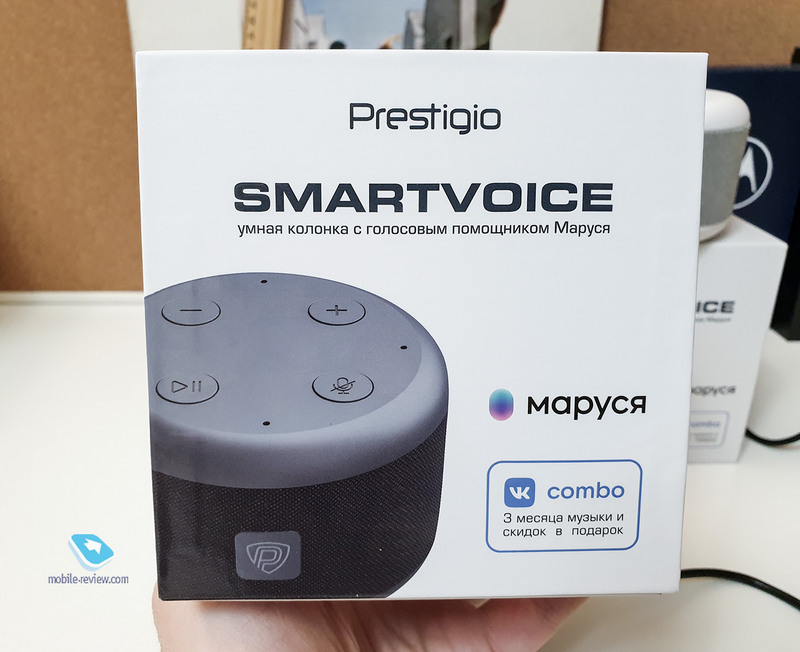 Content
Smart speaker Prestigio SmartVoice with Marusya
Sony WH-1000XM4
Grill
Mi Smart Antibacterial Humidifier from Xiaomi
Sterilizer and toothbrush
Lenovo IdeaPad Creator 5i
Weighted Blanket
Assassin's Creed Valhalla
Quest cube Blackwood
Conclusion: the podcast "I'd Drink" and Sauternes
Smart speaker Prestigio SmartVoice with Marusya
New Year is getting closer, which means it's time to think about gifts and nice souvenirs for friends. I recently met the voice assistant Marusya from Mail.ru on the Prestigio SmartVoice smart speaker.
First, a few words about Marusya. Despite the fact that it is not easy to distinguish Marusya from Alice by voice, the characters of the assistants are different. Maroussia turned out to be much more polite and friendly. The full list of Maroussia's skills can be viewed at the link, and below are the main screenshots.
When using Marusya, I immediately got several favorite functions. First, there is a large catalog of background noises, from the sounds of a summer meadow or fire (my favorites!) To such specific ones as the noise of a lawn mower, refrigerator or hydroelectric power station.
Marusya also has a gorgeous selection of fairy tales. There are both well-known (for example, "The Wizard of the Emerald City" or "Dunno"), and you can ask in the abstract: "tell a Chinese fairy tale", "tell a fairy tale for children under 1 year old." In total, there are about 500 fairy tales available (their number is constantly growing, so initially I was going to write "just over 400"), each of which is told in faces and with musical accompaniment. I especially liked the idea of ​​interactive fairy tales. The bottom line is this. Choose a fairy tale, Marusya sends you its text to your phone, read the story aloud, and Marusya adds musical accompaniment. For example, in the fairy tale about Robin Hood, music played softly (funny and sad depending on the moments), in the fragment about a carriage ride, the noise of wheels and hooves was heard. An excellent thing, so that the child does not think that he was dismissed by giving out to listen to the speaker. It is a pity that there are not enough such fairy tales yet, about 7.
This area also includes a good set of audiobooks and an excellent selection (505 pieces – as is the case with fairy tales, the number of podcasts available is constantly growing) of podcasts. By the way, I'll tell you about one cool podcast suggested by Marusya in the conclusion. List of books, podcasts, etc. can be viewed on the website of Marusya (the link was above).
We will not talk about various musical selections, timers, horoscopes, funny facts and anecdotes, poems, routing, smart home and joint morning exercises (I am glad that not fitness, but gymnastics!). Finally, I'll tell you about the gaming component. Marusya has an excellent stock of games, from the logical "Binom", designed for a company, to "Nonsense", where you have to guess the meaning of rare words. I especially like the latter, since I know a lot of words, and after each round, Marusya admires my intelligence and pays compliments. Finally, I would like to note here that for some reason not all smart home systems with which she works are listed on Marusya's website. Better to download the app and see the list there. And then you can ask Marusya to boil the kettle or turn on the robot vacuum cleaner.
You can ask Marusya to read the news, while you can select a news source
In short, a column with Marusya is a great gift option for both friends and yourself. And if a large column from Mail.Ru is expensive, then Prestigio was able to make a nice affordable option.
They approached the packaging and the package correctly: a stylish box, 3 months of VK Combo subscription as a gift, a power adapter and a 1.5-meter cable included. The box is matte, the foam is velvety, the soft-touch speaker – these are the little things that create a good first impression. Especially useful considering the speaker can be donated.
In addition to the adapter, the speaker can be powered by any power bank, so this is a great option to take it with you outdoors or for a walk.
Setting up the speaker is very simple, you just need to download the "Marusya" application for Android or iOS.
The speaker has 4 multidirectional microphones so that Marusya can hear you from the far end of the room. The microphones are great, and the speaker even hears muttering from across the room. Just in case, there is a button that turns off the microphone. When Maroussia is active, a light is on in the center, changing color depending on the task and pulsing in time with the assistant's voice.
The column does an excellent job of playing the role of a companion gadget, playing a selection of Christmas tunes while I'm cooking in the kitchen, and classics, and looking for radio stations itself. You can also use SmartVoice and just as a wireless speaker. I must say: "Turn on Bluetooth", and then you can connect from your phone and stream.
The column is charged via microUSB, and it also has a 3.5 mm output if you want to connect something more powerful
Column power – 3 W. The sound quality I would describe as above average. In general, the speaker has only positive impressions. If you find fault, then the bass could be more. And there is one more drawback, but it is not clear who is responsible for it – Prestigio or Mail.ru. Apparently, it is implied that you will have one column at home, but they sent me two for the test (and for some reason both white, although they promise that there will be more red and blue, in addition to gray and white), and I thought how cool it would be if the speakers could be combined into a stereo pair or multiroom.
More details about the column can be found here.
The column is given 3 months of VK Combo subscription as a gift, so finally – about which subscription is better to choose. I made a separate text about comparing subscriptions. For my taste, the most profitable option is just "VK Combo" from Mail.Ru. When you pay with a Mir card, the price is 100 rubles a month, and cashback on car sharing is more interesting, and the choice of movies-series is more diverse, and there is also a 10% discount at Perekrestok. In short, read the text. And by the way, if anything, then it's okay to have multiple subscriptions, and not limit yourself to one!
Sony WH-1000XM4
The main headphones for this fall, which are not needed yet, because you have to stay at home. Although if you are self-isolated and enthusiastically working remotely, surrounded by your family, then you should definitely think about buying!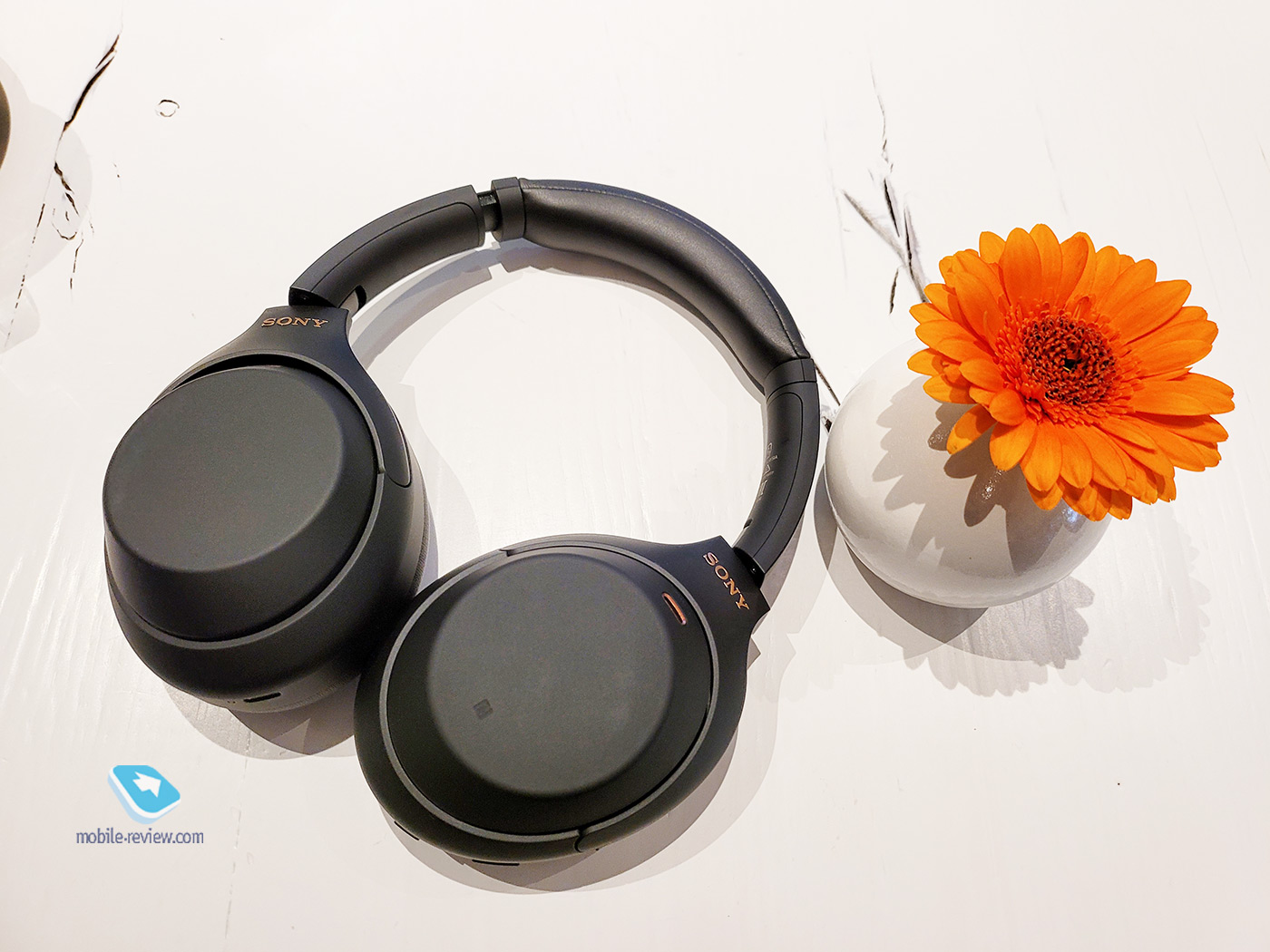 I haven't tried the headphones yet, but Eldar did a review and this is how he described noise cancellation: "I didn't think that it was possible to change the algorithms so that the headphones cut out noise even better than the XM3 did. Glad to be wrong, the sound on the plane is different, and noticeably, the cutoff from the outside world is even better in the XM4, you just don't pay attention to the sound of the turbines, the voices of people, and so on. At the same time, the sound has changed, it has become more natural (about this separately). "
The official price is 29 rubles, but you can find it for 990 thousand rubles, and the Sony WH-23XM1000 is still on sale for 3 thousand rubles. Considering that they are slightly worse than the new model, it is worth paying attention!
Grill
Sadly wandering through the kitchen, I groaned about the hardships of life in Russia in November. The last two years at this time I was already in anticipation – I bought swimming trunks and masks, made plans and routes for travel. This year shouldn't have been an exception, and if it weren't for the coronavirus, I would have struggled to solve pleasant problems – whether to go first to Machu Picchu, and then surfing and Easter Island, or vice versa.
But November, it seemed, was hammering in all the Orthodox bonds with a sledgehammer. Looking at the map, I realized that I could go either to Zvenigorod to see churches and a dull landscape, or to Yaroslavl to see churches and the same landscape. You can also, of course, Ryazan or Serpukhov to see (guess what!) The churches and the landscape! Already involuntarily I remember the phrase of Napoleon from "War and Peace" about the abundance of churches.
And in the cinema there are "Podolsk cadets", because there are never many hysterical patriotic films about the war! You need to shoot more, even more banal, more obvious, more hysterical, and just let someone try to say something against, you can immediately be accused of neglecting the Great Victory!
As a rescue, I went into cooking. At first he mastered cheesecakes, and then out of curiosity he borrowed a grill from a friend. He bought it a couple of months ago and hasn't used it that way. Some kind of basic model of thousands for 13 rubles with a power of 2000 watts. So I see no reason to highlight the brand (and here, by the way, your advertisement could be!).
And now I'm buying steaks. It turns out divine! I make grilled vegetables. Gorgeous! I take a gray flour tortilla, a drop of peanut butter, orange bell pepper on top, then cheese, a little sweet mustard, lingonberry sauce and a little arugula. For 4 minutes, I squeeze this composition in the grill at 200 degrees. And again, my admiration for both appearance and taste!
The topic of grills passed me by, and now I finally plunged into this exuberant and exciting world. And he began to admire so actively that his friend demanded the grill back. So write in the comments which grills you use, which ones are best not to use!
Mi Smart Antibacterial Humidifier from Xiaomi
Cool air humidifier from Xiaomi. Most of all for the winter, when the air in the apartment is dry due to the batteries. Here everyone has their own reaction, but because of the dry air, my throat immediately starts to hurt, in the morning a stuffy nose and in general life is not sweet.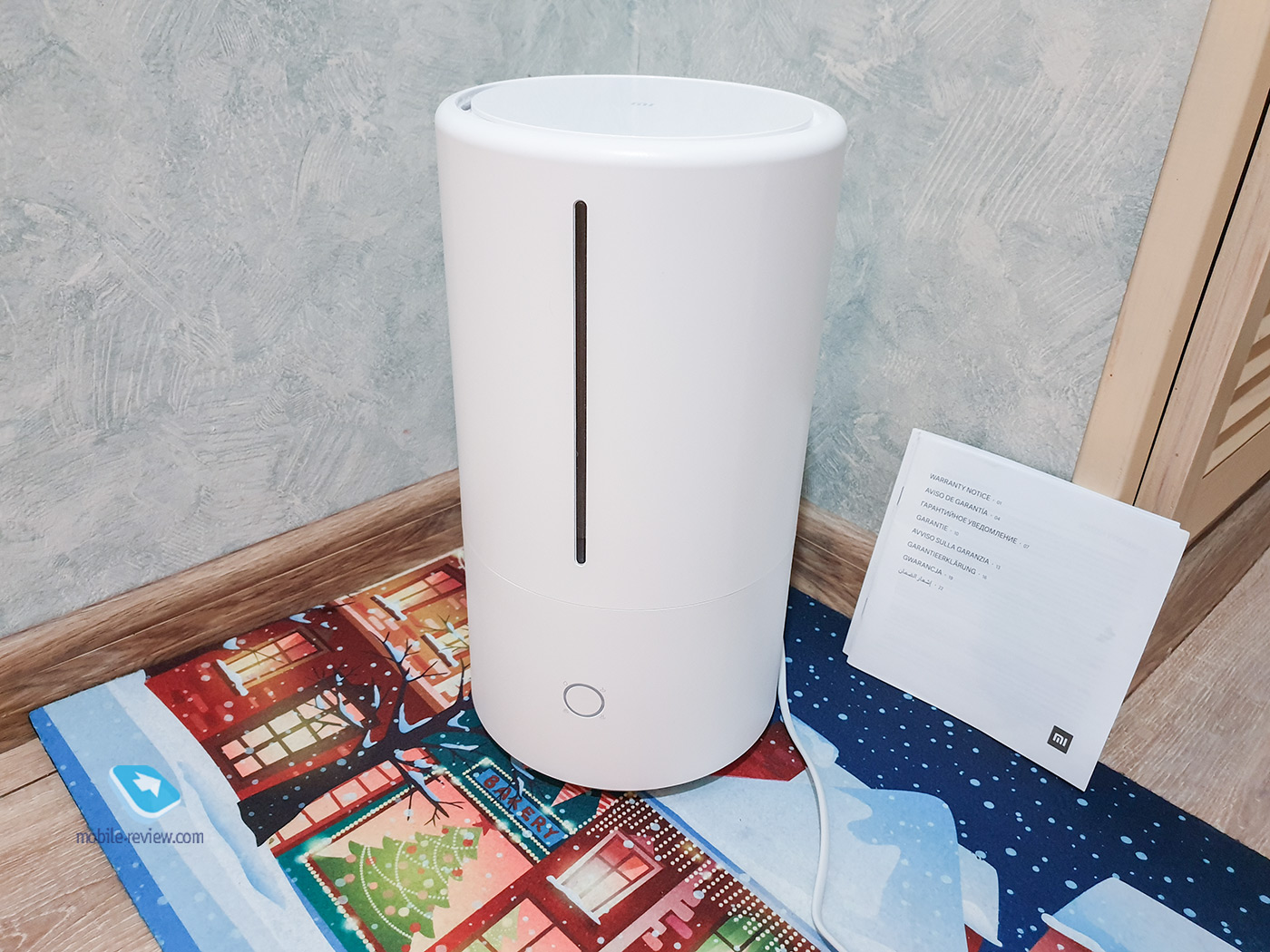 Xiaomi humidifier is beautiful in its laconic design and simplicity. Turn it on, set it up and forget it. Know only pour some water. By the way, the tank has a large removable lid, so it is very convenient to wash it.
Frankly, I gave the Mi Smart Antibacterial Humidifier with regret, as my humidifier has a small neck in the tank. I thought about buying myself one or this, or taking Electrolux, so that even with ionization!
Sterilizer and toothbrush
All of a sudden, an electric toothbrush and a toothbrush sterilizer came to me. If you missed, then below is the link to the review. So far I use it. I use an electric toothbrush every other time, but I attached the sterilizer and put the brushes there. I didn't feel better or worse, but my soul was much calmer. Statistics say that in baths combined with a toilet, in 60% of cases, fecal bacteria were on toothbrushes. It turns out that flushing throws fecal bacteria up a meter (provided that you have a European toilet, not an American one, when everything plops into the water), so it is recommended that you close the lid before flushing, and not look at how it all turns and turns there …
Lenovo IdeaPad Creator 5i
Lenovo has created an interesting laptop for those who want to try their hand at creativity. The main advantage of this laptop is its 500 nits display with Adobe RGB color gamut. Add to that a GTX 1650 Ti card and an Intel Core i7-10750H processor.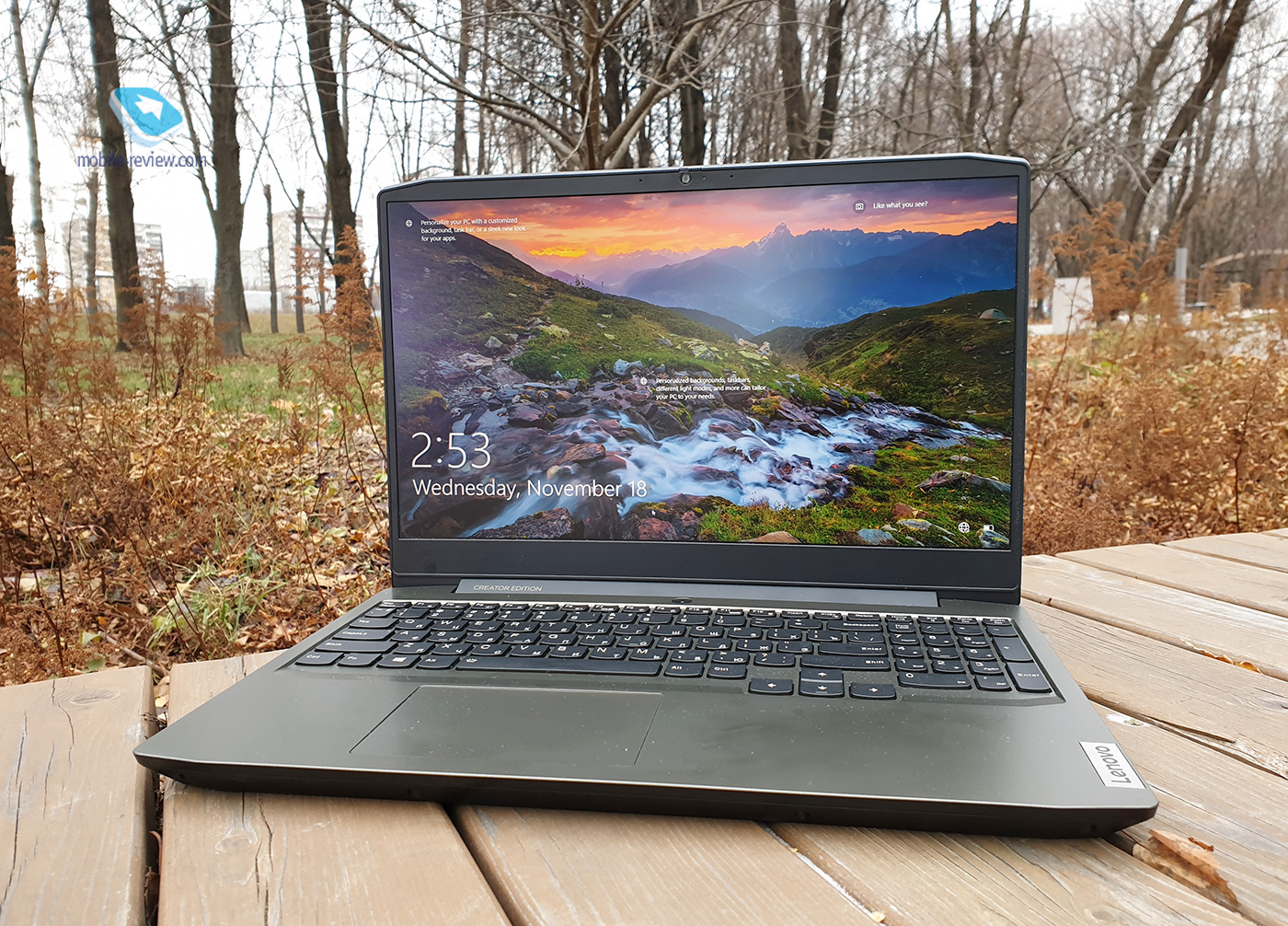 The laptop screen is really commendable. Games, films, photos, video materials look great. Separately, I would like to praise the fact that you can put either two SSDs or a combination of SSD + HDD in a laptop at the user's choice.
Weighted Blanket
Continuing the topic of protecting moral health in November, I want to tell you about the weighted blanket. Once I saw an enthusiastic tweet on Twitter about what a blessing it is to sleep under a weighted blanket. And since I consider myself a noble connoisseur of everything related to bed pleasures, I began to carefully study the topic.
To dot all the i's at once. A weighted blanket is a blanket that weighs a lot. It is considered optimal when the blanket weighs 7-12% of your weight. Focusing on this indicator, I took myself a 12-kilogram 200 by 210 cm. The blanket is divided into diamonds, each of which is stitched and filled with the smallest balls of glass (or something similar).
The heavy blanket fits snugly around the torso, and the pressure relaxes the nervous system. These blankets are used to treat depression, sleep anxiety disorders, etc. Studies show that people fall asleep faster and get better sleep under a heavy blanket.
Some impressions.
12 kg is very hard. You can't just wave a blanket to spread it, you have to crawl under it. You just want to lie under such a blanket on your back. Even the leg at the knee cannot be bent, after 5 minutes fatigue begins to be felt, it is also stressful to roll over. In a sense, this is such a blanket for married couples with 20 years of marriage experience. Here we are with the girl and just hold on to the handle. There is a bonus. If your woman weighs less than 80 kilos, then you can cover her with a blanket folded in half, and she herself will not get out.
Since the blanket is heavy, it needs a special duvet cover, you are unlikely to put it in a regular one. And a duvet cover is needed, since I have no idea where such a blanket can be washed. Even in St. Petersburg, my washing machine is designed for 11 kg.
Feelings are extremely positive. And I thought that after some time I would have to try to buy a blanket for 18 kilograms!
The price of such really heavy blankets is from 10 to 20 thousand rubles. And a duvet cover of thousands more. Don't be like me and don't save on it. There are many models and brands, so be open to everything new! Although I was skeptical and dismissed our domestic options with buckwheat filler. If you are wrong, tell us in the comments!
Assassin's Creed Valhalla
After losing a dozen hours, I finally got an opinion about the new Assassin's Creed Valhalla. It is undoubtedly worth playing, but it is better to treat not as Assassin's Creed, but simply as a game about Vikings, where you can explore England, rob monasteries, roam the mountains of Norway, hunting deer and wolves.
Probably, I would advise not to buy now, but to wait a little, because the PC version, which I play with a Ubisoft + subscription, has various bugs. For example, I could not complete one side quest, as the dialogue option was gone, however, all dialogue menus are displayed strangely, sometimes there is a slight out of sync between voices and character movements.
Well, as before, I am confused by the drakkar on which you need to swim. I'm used to a ship like in Black Flag or to a powerful trire from Odyssey, but here some kind of boat is unfinished.
Quest cube Blackwood
A friend, knowing that I love riddles and puzzles, made a gorgeous gift – a quest cube. This is a cache, inside of which a gift or surprise is hidden, after which the cube is locked.
To open it, you need to complete 5 tasks. There are no instructions for the cube. The cube is made of wood and it smells good. It has a bunch of images, a lot of moving elements, keys (some gears start spinning only after solving certain tasks), so the player needs to figure out the procedure himself. The passage is not difficult, but it will require logical thinking, attentiveness, and just cleverness from you.
The storage is small, and such a cube is suitable for donating either money or some kind of certificate. A quest cube is a fantastic thing, a great idea how to creatively pack a gift.
Conclusion: the podcast "I'd Drink" and Sauternes
One of the nice bonuses of Marusya is the ability to select music and podcasts. With her help, I got acquainted with the most pleasant podcast "I would drink", hosted by Mikhail Shats. This is an alcoholic history podcast from Arzamas. Schatz asks historians and philologists which historical characters they would like to drink with. And at the same time, he discusses with them drinking and household habits, as well as the customs of different eras and cultures.
Thanks to the podcast, I learned that Pushkin, due to a duel, cleverly failed to pay the bill in the wine shop, which has survived to this day. It turns out that the poet loved Sauternes at 2.5 rubles per bottle. Sauternes are white dessert wines produced in Bordeaux, France. I looked, now the price starts from 2.5 thousand per bottle. Well, what do you want? Inflation! Another difference between our times is that the wine shop did not want to give me wine on credit. I had to pay. Although it would seem! Pushkin was dabbling on paper, and I was tapping out on the keyboard. From the outside, a similar occupation.
I bought a bottle. An excellent dessert wine just in time for a cold November. After a hearty meal and before coffee, the glass can be consumed.
Now the next step is to find out what the medieval poet Yoshida Kaneyoshi was drinking and eating.
Have a good mood, eat and drink deliciously, sleep well, listen to interesting podcasts and the right music.
Back to content >>>
Share: 





we are in social networks:
Anything to add ?! Write … eldar@mobile-review.com