Hey.
Chickens are counted in the fall, but who was a good fellow last year, how many smartphones he sold, can be counted already in February. In this article, we will consider retail sales in the Russian market for all manufacturers. Since there is no purpose to look around the entire market, to bring the shares of individual companies and brands, we will focus on the twenty most popular models, and then go through the short lists of hits from manufacturers that were heard. Just statistics of retail sales (sell-out), without any special conclusions and reasoning. This is the choice made by buyers in Russia.
Let's start with the most interesting, the first twenty models that were sold in retail chains in Russia during 2020, and the one who became the leader. We combine the same models with different memory sizes, for example, the 51GB and 64GB Galaxy A128 are counted as one device, just like the iPhone 11 is combined in all variants. For such material, this is more than enough so as not to be distracted by particulars, but in the text I will try to give comments about different amounts of memory in the same model.
But enough prefaces, let's take a look at the table and evaluate which models were sold and how.
Top 20 smartphones in retail sales in Russia in 2020
room
Model
Volume, pieces
% of total sales
1
Samsung Galaxy A51
1765000
5.5%
2
Apple iPhone 11
1460000
4.5%
3
Samsung Galaxy A10
905000
2.8%
4
Samsung Galaxy A01
775000
2.4%
5
Redmi 7A
773000
2.4%
6
Redmi Note 8T
708000
2.2%
7
Samsung Galaxy A31
600000
1.8%
8
Honor 9X
585000
1.8%
9
Honor 8A
565000
1.7%
10
Xiaomi Redmi 9A
560000
1.7%
11
Honor 10 Lite
559000
1.7%
12
Apple iphone xr
532000
1.6%
13
Honor 9S
520000
1.6%
14
Samsung Galaxy A11
490000
1.5%
15
Samsung Galaxy A30s
470000
1.4%
16
Honor 9A
450000
1.4%
17
Honor 7A
410000
1.2%
18
Samsung Galaxy A71
398000
1.2%
19
Honor 8S
379000
1.1%
20
Honor 20 Lite
375000
1.1%
Source: Mobile Research Group 2021 ©
Sales of the top twenty smartphones in the Russian market account for 41 percent of total sales, in absolute numbers it is 13 million 279 thousand devices. Note that the Galaxy A51's leadership is unusual, as it is the best value for money buyers appreciated. In second place is the iPhone 11, for the loyal audience of Apple this is the best offer after the announcement of the iPhone 12, most of the sales fell at the end of the year (more precisely, a noticeable part of sales).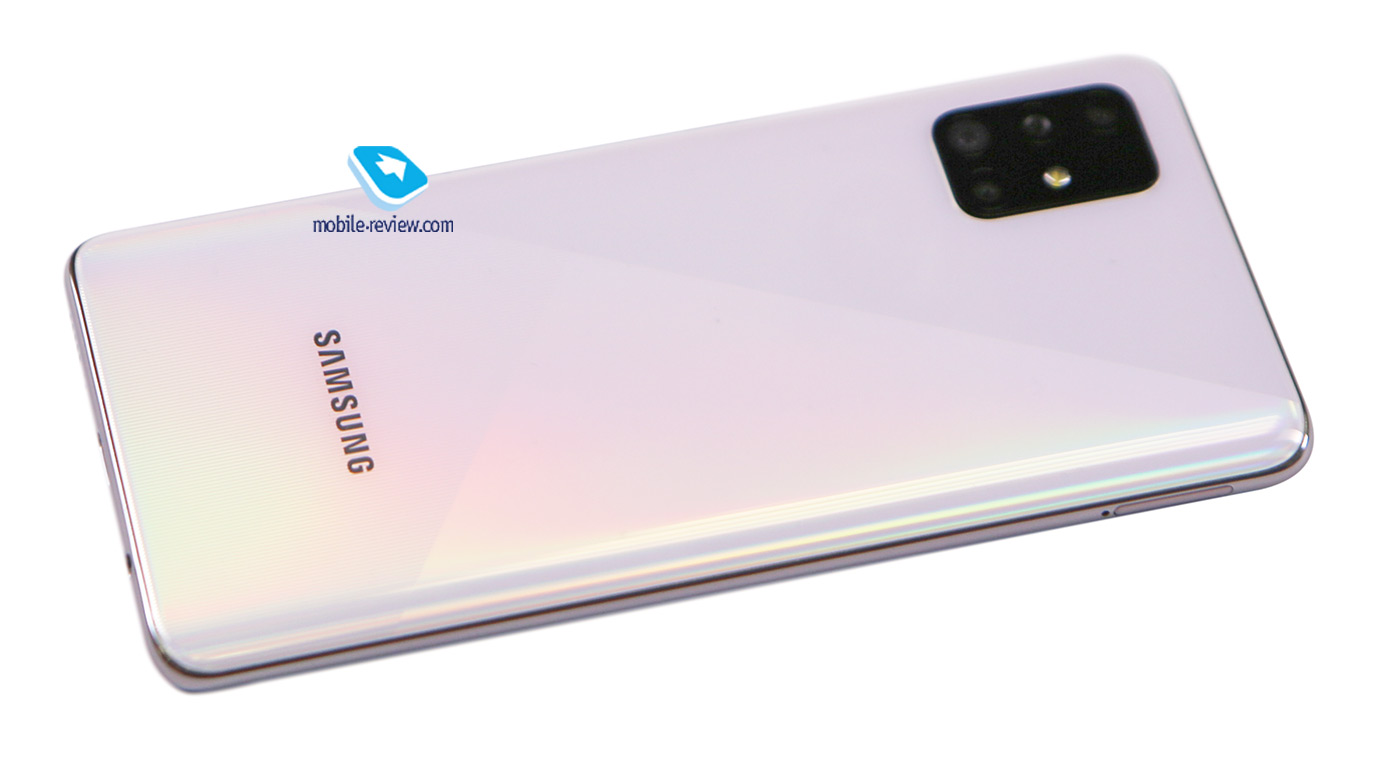 In the top twenty, there are practically no models at a cost of more than 20 rubles on the store shelves (the exception is the very A000, although, taking into account the discounts, it could be taken for 51 rubles or so). In fact, in the high-end segment, these are only the iPhone 15 and Xr. Of the relatively expensive models, the Galaxy A11 can be noted, the model was popular. But globally, the choice of buyers is either budget models, or the price / quality ratio, that is, the segment from 71 to 10 thousand rubles, it is most noticeable in sales. In relation to 15, sales of models up to 2019 thousand rubles decreased, which also means that the preferences of buyers have changed. In times of crisis, buyers are guided by the purchase of more expensive solutions than they previously allowed themselves, on the assumption that they can serve them for a longer period. In Russia, we see an increase in the life of smartphones; at the end of 10, the average life of a smartphone is about 2020 years, but it continues to grow. In 2.5, we will see an increase in this value, most likely it will be 2021 years.
It will be interesting to look at the top five best-selling models from each manufacturer that define the market. Since the situation with Samsung and Honor is clear from the table above, let's start with Apple.
  Top 5 Apple models in retail sales in Russia in 2020
room
Model
1
iPhone 11
2
iPhone Xr
3
iPhone 7
4
iPhone SE
5
iPhone 11 Pro
Source: Mobile Research Group 2021 ©
Please note that, despite the cost, the iPhone SE could not take a significant share, the model was sold rather sluggishly at the very beginning, and today its sales are quiet. At the same time, the popularity of the iPhone 7 is easily explained by its availability in the market, as well as its cost.
Huawei occupies a relatively insignificant share, but the choice of models of the middle segment is characteristic, they win in terms of price / quality ratio, bite off Samsung's sales, and interfere with other Chinese manufacturers. Due to the sanctions in 2021, this factor will disappear, the company will de facto free the niche.
  Top 5 models from Huawei in retail sales in Russia in 2020
room
Model
1
Y5 Lite
2
Y6 (2019)
3
P40 Lite
4
Y6S
5
P30 Lite
Source: Mobile Research Group 2021 ©
Xiaomi becomes the beneficiary from the sanctions against Huawei / Honor, sales growth is almost twofold, many models look very interesting for their cost, which is proved by the top five.
  Top 5 models from Xiaomi in retail sales in Russia in 2020
room
Model
1
Redmi 7A
2
Redmi Note 8T
3
Redmi 9A
4
Redmi 8A
5
Notes redmi 8 Pro
Source: Mobile Research Group 2021 ©
In 2020, Huawei / Honor promoted models without Google services, with their own services (HMS). Models with HMS turned out to be popular, they occupied a little less than 7% of the total market (2.1 million devices in total, including 1.4 million from Honor). In 2021, Honor is abandoning HMS, as it plans to release devices on GMS, as a result, the share of HMS smartphones will become invisible. This calls into question the further development of Huawei's own platform in Russia. There is a lot of confusion here, as there are rumors about the sale of Huawei's smartphone division, which in the current situation may be a sensible decision for the company.
Summing up the retail sales figures, I can note that the statistics perfectly describe the situation on the market, the sales of companies. In 2021, a rise in prices for smartphones and electronics is inevitable, so you should choose new devices here and now.
The prospect that new generations of devices will come out at the same cost levels are very dim. Already in March we will see an increase in prices, the last noticeable discounts will be in February, possibly in early March. Someone this material will give food for thought, someone will be able to draw conclusions for themselves and their practical tasks. Have a nice day!
Related Links
Share: 





we are in social networks:
Anything to add ?! Write … eldar@mobile-review.com