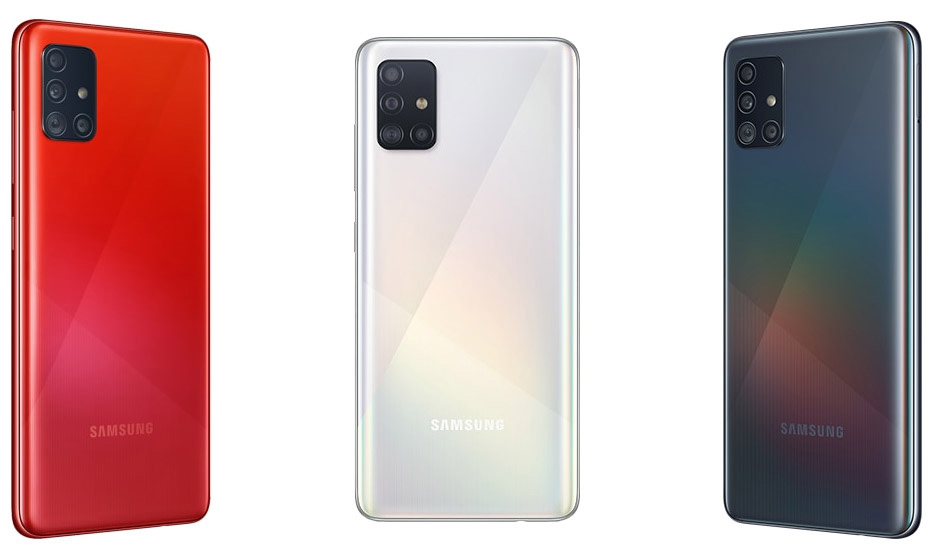 Hey.
Before our eyes, another series of confrontation between Sberbank and Yandex is unfolding, although in many respects this is a personal conflict between German Gref and Arkady Volozh, based on the dreams of the former and the latter's unwillingness to share even a part of his company in favor of creating something more. For some reason, it is believed that conflicts are a bad thing, unreliable, although they often lead to the fact that something new and useful appears. The nature of the conflict between Gref and Volozh is of this nature, thanks to this confrontation a new digital company is born, which received part of the name of Sberbank, henceforth it is simply Sberbank.
Sberbank's associations with the bank are strong and inseparable, and this is not just a word in the name, ask anyone what the company is doing, and people simply will not understand the question, the answer is so obvious. German Gref conceived the transformation of the bank into a digital company a long time ago, this process is titanic without any jokes, since it seemed almost impossible to change the hardened structure. Do you remember the age-old "where you opened the card, there and close it"? A huge ineffective structure that was inherited from the times of the USSR, the largest bank in the country with unlimited opportunities and with no need to change and do it quickly. Gref can be blamed for anything, but it is impossible to blame him for not wanting to change Sberbank. And these are not cosmetic transformations, but a complete restructuring of everything, from bottom to top. It is hard to imagine that a structure of this scale can turn into a kind of startup in such a short time, but this is exactly what is happening before our eyes. Adjusted for the availability of virtually unlimited financial resources, the ability to buy the best heads and hands, a priority position in the market and access to information that other market players do not have.
The first approach to the projectile can be called the concept that German Gref outlined a few years ago, companies must be digital, be able to work in a new environment. And traditional banking is too narrow for new challenges, so it needs to expand its presence. The word "ecosystem" is quite popular and trite, but in fact it describes what Sberbank wanted and wants to do, to create a set of services and products that cover different spheres of human life and help it. Many companies speak about this, each goes in this direction from the side of its main business. For example, telecom operators are building on connectivity and building skills in other areas, such as opening up banking services. Social networks rely on their users and get picked up on the same link or food delivery. The search engine in the person of Yandex develops related areas, for example, navigation, and then goes a little further, creates many services-aggregators of services, from food delivery to taxis. The market is transforming into something more, where the availability of the Internet and mobile communications reduces the cost of entering new niches, and skills in the field of creating business chains, writing software and information systems make such an exit justified. In fact, before our eyes, a world of local ecosystems is being born, which will gradually begin to oust Google, Apple, Microsoft from our lives, limit their presence to certain niches, and will not allow them to take up more space.
We are used to attributing the word "ecosystem" to companies such as Google, Apple, Microsoft, implying that behind it is a set of products and services that help us in our everyday life. Such products are essential, we cannot do without them, and they give us convenience, comfort, and entertainment. Russia is much inferior to the same America in terms of IT technologies, not as strong as China. But at the same time it is noticeably ahead of Europe, in which the level of IT companies is noticeably lower. For the layman, this is expressed in everyday things, comfort and convenience of life. It is impossible to imagine a single Wi-Fi space, as it is done in Moscow in public transport, or services at the "My Documents" level. And this is a de facto state history, which is being implemented at the level of public-private partnership. These are just a few examples, there are many more. In terms of the quality of mobile networks, the availability of mobile Internet, Russia is one of the three leading countries on the planet. Many people cannot believe it, and then they get acquainted with the quality of mobile networks in other countries and are surprised, do not believe and, finally, realize the reality. Synthetic tests and research do not show reality, and it is such that Russia has consistently increased its skills in the field of technology. This is a necessary substrate, and new ecosystems grow on it, which may include new products in different areas.
Yandex and Sberbank, a history of complicated relations
The first approach to the Sberbank shell took place more than ten years ago. Yandex was actively developing in Russia, ambitions dictated entering other markets in order to fight Google and try to bite off a piece from this giant. The independence of Yandex, the outspoken attitude of the company's employees against the Russian authorities, and the importance of certain services for the news agenda have turned the search engine into a local problem. Yandex employees, far from politics, broadcast the mood of Arkady Volozh, which looks absolutely normal and can be easily explained. After all, there are many ways to suck up to your boss.
In 2009, the tangle of contradictions became insoluble, the question arose of how Yandex could continue to exist. And Arkady Volozh took the path of least resistance, did not defend his position, but immediately surrendered to the mercy of the state. Thus, in 2009 Yandex transferred one gold share for a symbolic price of 1 euro in favor of Sberbank. This action allowed the state bank to block the sale of more than 25% of the company, and also forced to coordinate all notable transactions with Sberbank. The state actually gained indirect control over the company. It was in those years that the idea arose that Yandex transfers the full amount of data to the state, monitors its users at the request of the special services. The adage about Comrade Major has firmly stuck to Yandex and accompanies the company all the time; with the announcement of each new product, this story pops up and becomes overgrown with additional negativity. Inside Yandex they are forced to react to this and work out this issue, claiming that user data is safe. For example, when launching Yandex.Station with Alice, the company even published the speaker circuitry to show that the microphone can be turned off mechanically and it will not eavesdrop. From such explanations, many have made exactly the opposite impression that Yandex is following, but at the same time covering its tracks.
To call a spade a spade, Arkady Volozh stopped voicing his position in exchange for money, for the fact that he was able to increase the value of Yandex and receive direct and indirect profit from this. He accepted the rules of the game that were offered to him. History does not know the subjunctive mood, perhaps if it had a different character, and we would see a completely different company. Best or worst in terms of the market is unknown. Subsequently, proximity to the state helped Yandex more than once, for example, the company was able to increase its share in mobile search after the help of the FAS, which forced Google to actually offer their services on each of its Android smartphones. On the hotline, President Vladimir Putin responded to the groaning of Elena Bunina, the general director of Yandex, that the state is helping Yandex a lot. This was a public acknowledgment of a special relationship with the company. And in many ways, Yandex officials are perceived not as a separate, independent company, but as one of the state corporations that are completely controlled and transparent. Yandex is allowed to play with its toys, develop new directions, help fight competitors (the story of Yandex.Taxi and the ban on Wheely during self-isolation in Moscow is only part of the bigger picture, then the services were obliged to report all passenger trips that illegal then and now. Wheely refused, other aggregators worked, which means they provided this data).
In 2018, a rumor appeared on the market that Sberbank wanted to acquire Yandex. Arkady Volozh denies rumors and says that he is not going to sell his share. The companies already have interaction on Yandex.Market and in the Yandex.Money payment service. Also, both companies are building the Beru.ru marketplace, and Sberbank finances all these initiatives, and Yandex is engaged in development. The alliance turns out to be unsuccessful in every sense, Yandex does not want any merger and penetration of Sberbank into its operations, but at the same time it regularly masters the budgets. The strategic goal of Sberbank is not to get another, and not the most interesting, client, but to gain experience, prepare for transformation into an ecosystem. In 2019, it becomes clear that cooperation with Yandex is fruitless and gives absolutely nothing.
Arkady Volozh clearly understands that the gap is inevitable and starts looking for new opportunities for his business. Watch a short video from the economic forum in St. Petersburg, this summer of 2019.
Oleg Tinkov talks about how ecosystems work. And these are common thoughts. But what is most interesting, Oleg Tinkov said that the merger of Tinkoff Bank and Yandex will change the market. Volozh laughed it off that time. But this was a rather unambiguous signal from the outside from Tinkov, he was ready to sell his business. For Sberbank, the purchase of Tinkoff Bank was not necessary, there were more risks in such a transaction, and the evolution strategy would inevitably suffer from this. But for Yandex it was a necessary step, since an ecosystem without a significant bank inside simply cannot work.
A couple of days before the Sberbank conference, which took place on September 24, Tinkoff said that Yandex was ready to buy them for $ 5.5 billion. The story of the summer of 2019 was continued, as Yandex decided to strengthen its ecosystem and become a direct competitor to Sber. The timing of the announcement of the deal was not at all coincidental, it is public aggression towards Sberbank. I'm not sure if this was done with great intelligence, but it turned out to be fun, because Sberbank immediately replied about buying the Zvuki service and creating the SberSvuk streaming service. The answer does not look symmetrical, but it should not be so, since Sberbank is ready to oppose Yandex on all fronts. This is a conscious need for the development of your own ecosystem.
The aggressiveness of Yandex is the aggression of a cornered player who has no choice but to snap back. In the long term, the company has no noticeable chances to withstand the confrontation with Sber, and here's why.
Sberbank's strategy – many services and the bank as the basis of everything
Sberbank has one indisputable advantage – it is the clients that keep their money in this bank. At the end of 2019, the bank had 96.2 million private clients, as well as 2.6 million corporate clients. These are active clients, those who have funds in their accounts and use the services of the bank. For comparison, at the end of 2019, Tinkoff Bank had 7.1 million clients, 535 thousand corporate clients. But the balances on the accounts of both private and corporate clients are incommensurable, Sberbank is undoubtedly in the lead here.
The company that owns your money can more easily sell certain services. This is an undeniable fact that is beyond doubt. But more on that later, now let's discuss people and the fact that nothing is possible without them.
In 2019, Sber opened the hunting season for key employees of various companies, primarily Yandex. Job offers were such that few could refuse them. This worsens the business environment for Yandex, and the company is forced to spend a lot of money on retaining its employees. The limited funds in comparison with Sberbank make this process difficult. Companies are in different stages, Sberbank invests in new directions and can spend large budgets on this.
"Sberbank" now wants to create different services, for example, recently bought "2GIS", the best, for my taste, program for navigation and search for certain places in Russia. In the capital, the program is not as popular as in the regions, but under the umbrella of Sberbank it will develop aggressively. This is an attack on navigation from Yandex.
We have already mentioned SberSvuk streaming, but there is still food delivery and many developments that directly compete with Yandex. But unlike Yandex, Sber has a huge network of branches, which can become the point that promotes the company's services.
The first thing that Sberbank did was change the ATMs, they became large and modern. Huge screens, face recognition to access (no card needed!). And these ATMs also have all of Sber's services.
65 million Russians have Sberbank Online, the application has also changed and has become a window into the world of the company's services. One flows into the other. In addition, Sberbank branches are beginning to transform: open spaces, coffee shops, checkpoints and much more. This is the entry point to Sberbank, which will work and turn it into a direct competitor to the operators' stores. The company acts as a united front against everyone. But the most important thing is that Yandex is not an end in itself, they are developing the ecosystem, and Yandex's defeat is just collateral losses.
There is a fiction in Sberbank, as the company has brought together different people from the market and combined their skills. For example, in the Taxi Citymobil you can now book both a taxi ride and a scooter. In fact, this is a new option to get there quickly. Navigation from 2GIS is integrated into all services in one form or another. This gives development to the service. Payment, as you understand, through Sberbank Online.
Sber Logistics is a huge network of checkpoint terminals. In Moscow and St. Petersburg, the delivery time is 30 minutes! Then there will be other cities, checkpoints this year in 1000 cities, then virtually everywhere.
Sberklass is an initiative for schools and education in the broadest sense. The initiative is very interesting and also links to the company's services. And from a young age. You should not evaluate this initiative as something finished, this is only the beginning of a movement in a new direction.
All Sber services are superimposed on the Sber Cloud, plus you can use it separately.
Sberbank embarked on a journey of creating smart devices, this is also part of the strategy, it is important to have a physical product, not just services. As far as I know, there are no banks in the world that independently develop such devices and promote them on the market. This is not at all a guarantee of success, but an interesting direction (hello to Yandex, this is another shot in their direction).
Let's start with a family of voice assistants, one engine, but three different voices. While each player promotes one assistant, for example, for Yandex it is Alice, they decided to make different voices (two female ones, Joy and Athena, one male). The choice of names is at first glance incomprehensible, but this was done so that there would be no overlap with names common in Russia. They promise that the character of the three assistants will be slightly different, different jokes, different stories behind them. But the same level of command execution. Such a variety. I'm not sure if it is needed, but the idea itself is clear. The word for activating the voice assistant is "Salute", my friends know that I use it in conversation or communication in messengers, apparently, I will have to refuse and retrain.
The first device is the SberBox, a small whistle for 3 rubles. Connects to TV, has a built-in voice assistant, access to Sberbank services. From the unusual, I note that he knows how to look for clothes, as on the heroes of the film that you are watching. And there will be a bunch of possibilities from related services plus music management and the like. That is, in fact, a smart speaker in the absence of this speaker. The price is adequate, you need to feel it to understand what happened in practice.
Honor TVs became the first devices in which the voice assistant from Sber was preinstalled, a curious story is developing, since until recently Yandex was the main partner of Huawei in this direction, and now an increasing number of services appear from a direct competitor (before that payment system SberPay).
The next device is curious, it is called SberPortal (Facebook has an analogue). A tablet with a built-in speaker and a voice assistant, perhaps it can be described as follows. There is also a high definition camera.
The price and the start of sales have not been announced, but we cannot assume that the device will be very affordable, unless Sberbank subsidizes it. There are no such type of voice assistants in Russia, this one can gather an audience of those who want to try something new. And everything depends on the cost of this solution. And no smart speakers! That can only be supported, since Sberbank gave its own reading of the market for smart devices.
For voice assistants, they open a skill store, where you can add your new skills. This is necessary for the development of the ecosystem and the usability of devices. We have been waiting for something like this from Yandex for many years, but never got it, although there is an example of Amazon and it was not difficult to copy this approach. But they didn't.
A single subscription to all Sber services looks interesting, SberPrime includes OKKO, SberSvuk streaming service for music, SberMarket (free delivery of products), DeliveryClub (10 orders per month with a 10% discount for each), " Citymobil "(10% discount on any trip in any class), SberMobile (minus 15% on the bill for communication services), SberDisk (30 GB for storing your files). A monthly subscription costs 199 rubles. Now you can buy an annual subscription for 999 rubles. Which will undoubtedly be interesting for new subscribers, as well as unleash a price war with other services, since the offer is very tempting. For example, I was interested in discounts on orders, cloud service, to a lesser extent OKKO, although children have a subscription to it on TV. Another thing is that we have a subscription with Amediateka, and the bundle offers the Light option, they are simply incomparable in terms of what is inside.
Digging through these proposals, everyone will find something of their own, I am outside the Sber ecosystem, but I connected to SberDisk, since they give 15 GB of space just like that. Why not take it?
Each separate service from Sberbank may be worse in one way or another than its counterparts from competitors. But the fact that they are tied into one ecosystem, they begin to penetrate each other, makes them stronger, and it is this integrated approach that will ultimately benefit. And the presentation that took place clearly proves this.
Every year I see over a hundred different presentations from companies large and small. This presentation is out of the ordinary. And you can blame it for a format that someone will consider copied from someone, and copied unsuccessfully. Someone will not understand why treat the audience like stupid people, because they could not chew and spend time on interesting little things that are hidden under the hood. And I liked this particular format, it quite fully reveals the idea that for many remained behind the scenes. This is precisely an integrated approach to different services, an attempt to link them together and provide a single product.
And in this way, Sberbank today is very different from its competitors, the company has an idea how to link all the products together and create an ecosystem. While the same "Yandex" formally follows this path, but thinks only about the capitalization of the company, and, to put it mildly, forgets about the user. What is most offensive, everything shown by Sber could and should have been shown by Yandex several years ago, but could not and did not show it.
Summing up, I can express my opinion, with which you do not need to agree at all, time will quickly put everything in its place. Due to its position on the market, Sberbank will be able to build a strong ecosystem of various services, and German Gref's dreams will be put into practice. At the same time, this is a blow to all competitors, first of all to Yandex, which will slowly begin to bleed and lose resources (the same people, at least). There are several companies in the race to dominate the Russian market, but the favorite has already been determined, this is undoubtedly Sberbank.
Tell us what you think about it. Will Yandex be able to survive or not? What will happen to the Mail.ru ecosystem? How will Sberbank show itself? What did you like, what did you dislike about the announcements from Sberbank? Welcome to comments.
Related Links
Share: 





we are in social networks:
Anything to add ?! Write … eldar@mobile-review.com