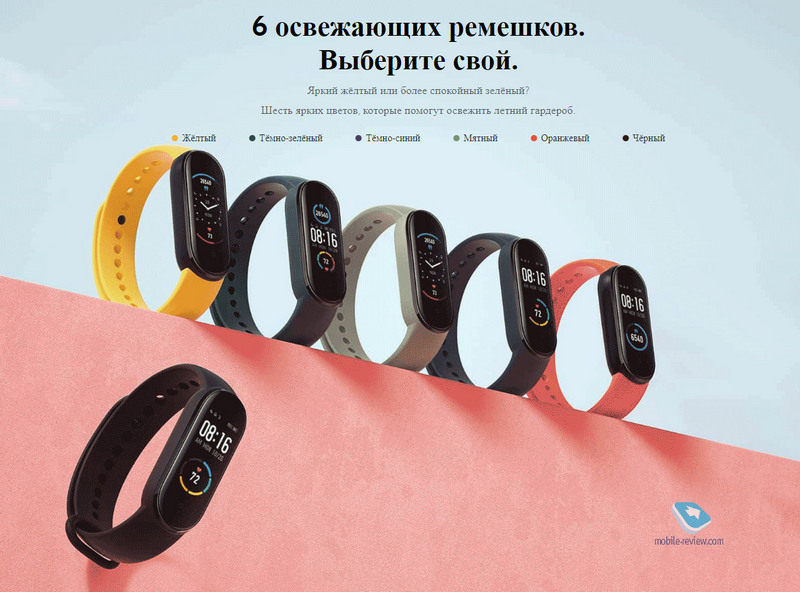 Content
Introduction
Smart Band 5 Specifications
Positioning Mi Smart Band 5
Band 5 vs.Band 4: appearance (1: 1 score equal)
Band 5 vs.Band 4: battery life and charging (3: 2 – leads Smart Band 5)
Band 5 vs.Band 4: about sports functions (4: 2 leads Smart Band 5)
Band 5 vs Samsung: menstrual tracking (Mi Band wins)
Band 5 vs.Band 4: sleep analysis (3: 2 leads Smart Band 5)
Band 5 vs.Band 4: other features and NFC (5: 5 draw)
Introduction
It seems that only recently Mi Smart Band 4 NFC was presented, and Smart Band 5 has already gone on sale. This material is devoted to the story about the fifth generation of the bracelet, but with an emphasis on comparison with Smart Band 4 NFC to help determine which bracelet right for you.
Smart Band 5 Specifications
Display: 1.1 inches OLED, 294 x 126 dots, 450 nits brightness, 2.5D tempered glass with oleophobic coating
Memory: 512KB / 16MB
Communication: bluetooth 5.0
Supported OS: Android 5.0 / iOS 10.0 and newer
Moisture protection: 5 ATM (you can swim in the pool, go to the shower, you can not dive or go to the sauna)
Sensors: Energy efficient 3-axis accelerometer and 3-axis gyroscope, PPG heart rate sensor, MEMS digital microphone
Battery: Li-Po 125 mAh, autonomy up to 14 days in connected mode, up to 20 days in autonomous mode, charging time about 2 hours
Vibration motor: rotary
Body material: polycarbonate
Dimensions: 46,95 x 18,15 x 12,45 mm, weight 11.9 g.
Fitness functions:

Heart rate monitoring: automatic heart rate measurement, manual heart rate measurement,
heart rate measurement at rest, heart rate graph "
Sleep monitoring: creating records of sleep phases (slow-wave sleep, REM sleep, REM-phase (rapid eye movement), light sleep)
Women's Health: Track your menstrual cycle and ovulation phase, create records and get regular notifications
Stress control, breathing exercises, personal vital index scores, warm-up reminders, step counting, goal setting

Other Features: Remote Camera Control, Music Play Control, Find Phone, Mute Phone, Unlock Phone, Incoming Call Notifications, Do Not Disturb, WhatsApp Notifications, Message Notifications, Calendar Event Reminders, Task Reminders, Weather Forecast, timer, stopwatch, alarm clock, playback via Bluetooth, download dials from the Internet, a pre-installed set of dials, the ability to lock the bracelet screen, display the progress of battery charging, the ability to choose a wearing method, regular software updates.
Where is which?
Positioning Mi Smart Band 5
From time immemorial, Xiaomi has been famous for its fitness bracelets. The recognition came due to the fact that the bracelets were affordable, pleasing to the eye and curious in nature (for example, they had a "smart alarm" function). I suppose it will not be a mistake to say that for many, acquaintance with wearable electronics began with Xiaomi bracelets.
Xiaomi Mi Smart Band 5 is the latest generation of fitness bracelets from Xiaomi. In this model, Xiaomi puts maximum emphasis on the sports component.
The main advantages of Mi Smart Band 5:
Large, bright screen (1.1 inches, 450 nits)
11 types of sports activities
Improved and more accurate physical metrics monitoring sensors
Magnetic charging that allows you to charge the module without removing it from the strap
Flexible dial setting
New scoring systems: personal vital activity index, stress monitoring
Tracking your menstrual cycles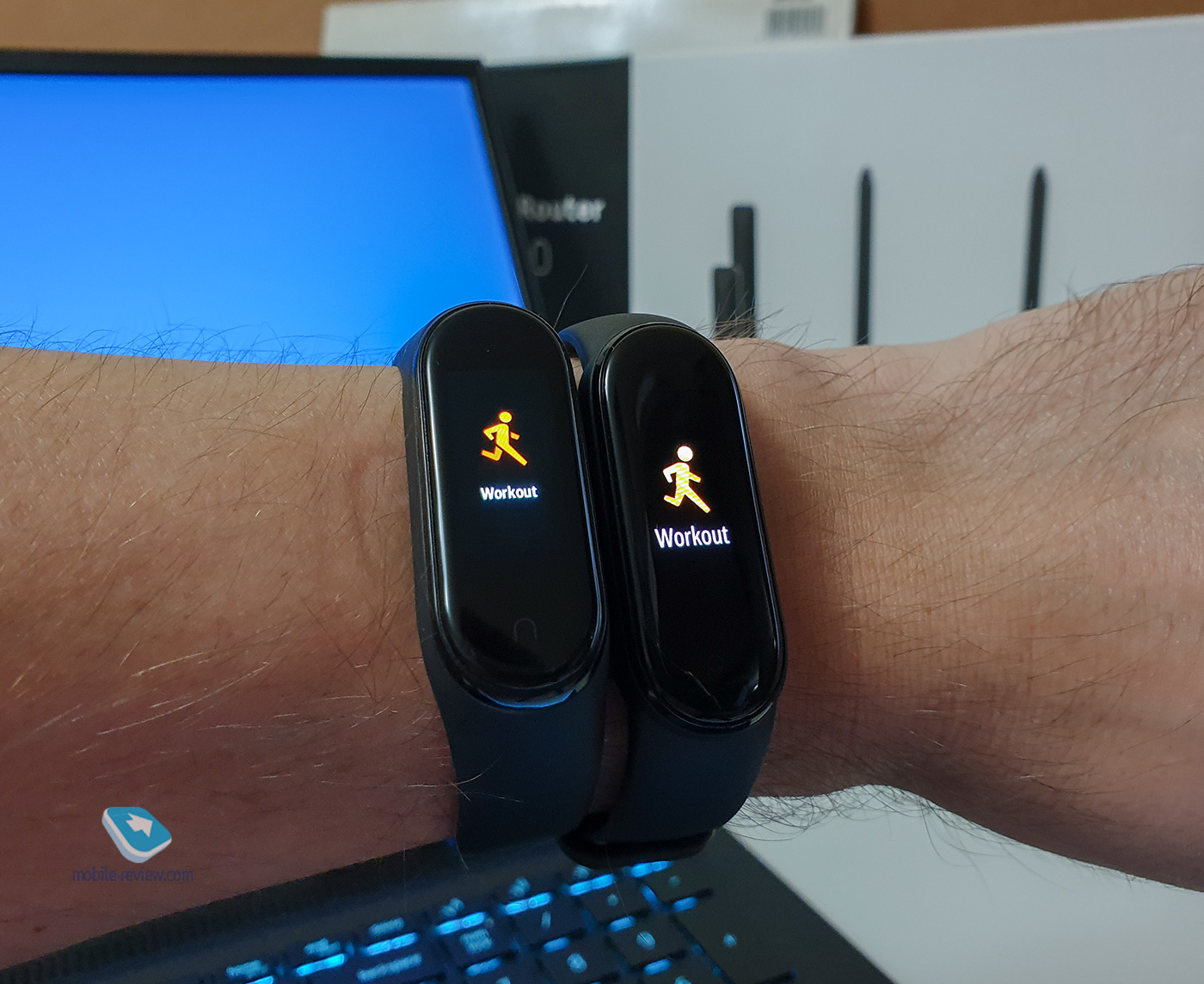 Band 5 vs.Band 4: appearance (1: 1 score equal)
It is easy to distinguish Smart Band 5 from the 4th version when both bracelets are next to each other. The new bracelet is slightly wider and slightly longer due to the larger screen (1.1 versus 0.95 inches). The main difference is the design of the touch button. The Smart Band 4 has a horseshoe-shaped button, while the Smart Band 5 has a circle. Also, the screen of the new model is 50 nits brighter than that of the old one. But there is no fundamental difference here, since both bracelets are perfectly readable even in the brightest sun.
Pay attention not only to the touch button, but also that the Smart Band 4 has a better visible screen when it is off
But from the back side, if you look at the sensor area, you will not be able to notice the differences. It remains only to believe that behind a panel that looks identical to the previous generation, there is a 50% more accurate heart rate meter. Xiaomi itself writes that they carried out a comprehensive update of both hardware and algorithms, which made it possible to increase the accuracy during exercises with irregular movements (mountaineering, cross-country running, etc.). Accordingly, it is assumed that in the rest mode, the bracelets have been accurately measured before.
You can purchase a bright colored strap for the bracelet. Unfortunately, you cannot immediately buy a kit with a color you like. By default, all bracelets come with a black strap. On sale there is a large selection of non-original straps of different colors and patterns at a price of 200 rubles. I could not find the original strap on official sites, but I will assume that the price should be around 600-700 rubles.
Is it possible to use a strap from the previous generation Smart Band 5/3 for Smart Band 4. In principle, you can. The capsule fits snugly. But the straps have a slightly different design, and small areas remain on the top and bottom. But using the strap from the 5th version for the 4th will not work. 5 is slightly larger, so the Smart Band 4 will not fit snugly in the strap. It both looks sloppy and not reliable.
Smart Band 5 in a strap for Band 4
Both bracelets receive 1 point for their appearance. There is parity. Xiaomi is worth considering. People really love the new design. He sells. On the other hand, there is an example of Sony, which has been making its excellent noise reduction devices in practically the same housing for many years.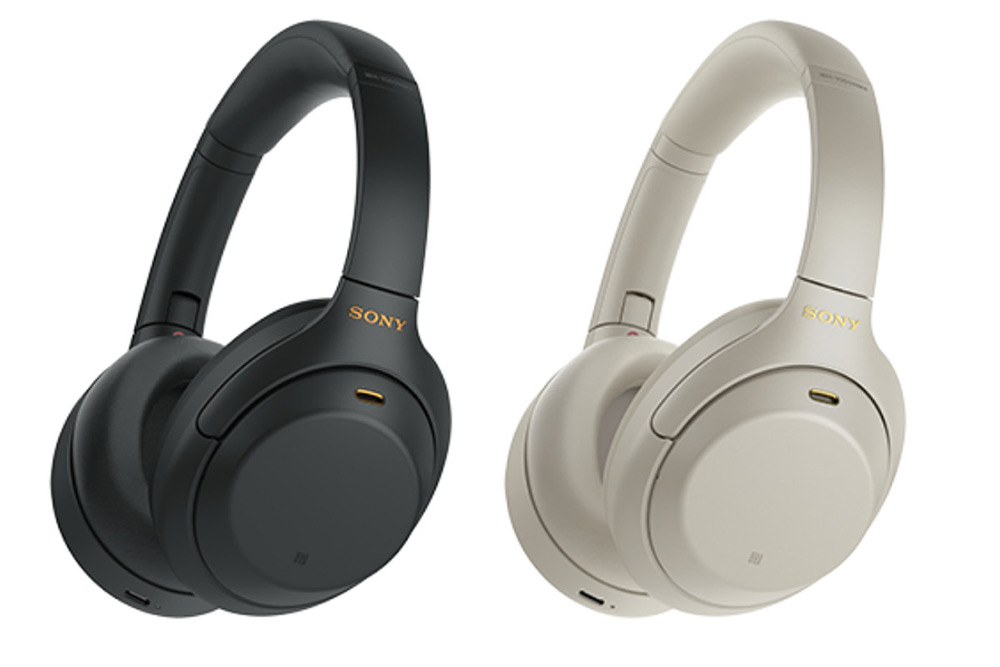 Band 5 vs.Band 4: battery life and charging (3: 2 – leads Smart Band 5)
According to Xiaomi, the battery life is up to 14 days in connected mode, when the smartphone is constantly connected via Bluetooth to the smartphone, and up to 20 days in offline mode. In general, these numbers correspond to reality, but it all depends on user scenarios.
So, for example, I regularly use the bracelet to switch tracks when listening to music, heart rate measurement, sports functions are constantly working, and I set the screen brightness to maximum. In this mode, the bracelet lasts 10 days.
For battery life, both bracelets receive 1 point. Because Smart Band 4 has similar performance.
Magnetic charging that allows you to charge the bracelet without removing it from the strap
The irritation from the charging process started with the very first Xiaomi bracelet. Firstly, the very process of squeezing out and then putting on a tight strap is annoying. Secondly, over time, the strap loosened up, and the capsule flew out. If you look through the forums, you can find many stories of how people solved the problem. Someone used double-sided tape, there is advice to drip a small drop of superglue every time you put on the strap. Unfortunately, I could not find the picture, but from that time I remembered how someone quite gracefully wrapped the strap with the capsule with a rope.
The charging process is now optimized, but not completely. The magnetic charge itself jumps onto the contacts, and even the polarity of the magnets is set so that if the charge is turned incorrectly, it will not stick. But after USB Type-C, it seems already obvious that you need to do so that you can insert either side. Perhaps they did it on purpose so that there was something to improve in the future.
Is it possible to charge the previous generation using magnetic charging from Smart Band 5. If you dock the contacts, then charging will go, but, unfortunately, there is no magnet in the Smart Band 4 case, so the charging will not stick.
Of course, magnetic charging is much more convenient than the traditional cradle method. Here Mi Smart And 5 is at its best. Victory is his.
Band 5 vs.Band 4: about sports functions (4: 2 leads Smart Band 5)
Mi Smart Band 5 slogans – faster, higher, smarter; sports are everywhere; train more, get better. Well, and so on. I think you guessed that the fifth generation is geared towards sporting achievements. For comparison, the Mi Smart Band 4 used the slogan "more movement, more life".
In Smart Band 4, sports functions were not at the forefront. The bracelet was able to track cycling, running, walking, rope exercises (this is when the simulator is like this and you need to pull the rope, a useful exercise for the entire upper body), swimming.
In the fifth generation, as many as 11 types of exercises are recognized. At first glance, some exercises are duplicated. So there is a bicycle and an exercise bike. Unfortunately, I did not have the opportunity to measure, but I believe that in the exercise bike of the 4th version, inaccurate readings are possible, since the simulator does not move, and this leaves an imprint on how the user sits and what movements he makes.
The most interesting activities are jumping rope and swimming. When jumping rope, the bracelet counts the number of jumps. Here, by the way, it is interesting that if you just jump without a rope, then there will be no counting. You need to completely simulate jumping, not forgetting to rotate your wrists. The good thing about the pool is that the bracelet will count the distance traveled. It seems like a trifle, but when swimming I manage to regularly think about something and get lost in the calculations of the distance.
Along the way, the Band 5 should measure the heart rate by 50% more accurately during the measurement process. Frankly, I did not notice the difference.
Smart Band 5 has a personal vital signs index. On a 100-point scale, he assesses how active you were today. All ratings are correlated with weight, gender, age and other information about the user. Overall, it's just a little motivation to move more. For example, Apple Watch users are very fond of closing the "rings" of achievements, but here the goal is to score a hundred.
Mi Smart Band 5 is more interesting for sports. It offers more functions, and in theory it estimates them more accurately. Victory is his.
Band 5 vs Samsung: menstrual tracking (Mi Band wins)
Xiaomi has added a feature to track menstrual cycles and says, "The more you use this feature, the better it will understand you." And it will be like in the picture that today is the 4th day. Like this is information for reflection on your behavior.
The function becomes available only if the gender "female" is selected in the Mi Fit application profile. While this may not be politically correct, it is not the point. Samsung has their proprietary health app Samsung Health. And so I installed it for myself, connected it to my account, and it writes to me that, they say, we have a new function for you: start tracking your cycles today!
Accordingly, Xiaomi wins in this competition, because it knows how to propose on the case.
The Mi Band 4 does not have a cycle tracking function. But since this is only software, it will probably be added in one of the future updates, so I will not withdraw points for now.
Band 5 vs.Band 4: sleep analysis (3: 2 leads Smart Band 5)
The Band 5 has an update to its sleep algorithms. If the Band 4 only recorded light and deep sleep, now REM phase tracking has been added. REM – Rapid Eye Movement – REM sleep. During this phase, the eyes move rapidly under the eyelids. Usually during this phase, a person has dreams. Waking up is more difficult than during the light sleep phase. Ideally, REM sleep takes 10 to 30%. Usually during this phase the muscles are tense and paralyzed. This is a natural defense mechanism, so that in a dream a person does not wave his arms and shout. By the way, this also explains the fact that in a dream it is impossible to move. There are probably no problems with the introduction of this feature in the Band 4. But this has not yet been done.
Otherwise, the accuracy of determining the phases of REM sleep and deep sleep in the bracelets is the same. For the addition of the REM phase, the Band 5 receives an additional point.
Band 5 vs.Band 4: other features and NFC (5: 5 draw)
Other functions are the same for both bracelets. Can be used to read notifications, watch the weather, switch music, use to release the shutter when shooting with a smartphone.
One of the features of Mi Smart Band 5 is the ability to customize the bracelet's home screen to your liking. If the Band 4 had wallpaper, then in Band 5 you can move where which indicators will be located. Customization is always good. For example, you can display your personal activity index, weather, sunrise and sunset times, heart rate graph. The principle is simple: the widgets at the top and bottom can be changed, while the clock remains centered.
The Mi Smart Band 4 has only one feature that the Band 5 does not have – it is NFC, which allows you to use the bracelet for payment. And here it all depends on you, whether this function is important to you or not. It turned out to be very important for me. Yes, there are no discount cards in Band 4, but we pay not only in supermarkets. Pay in a cafe, in a park, or anywhere where you do not need to show a discount card. In this case, the Band 4 is another step towards freeing hands. For example, when going for a walk in the park, you can leave your backpack in the car and even throw your smartphone there (for digital detox!), And, at most, just in case, put a bill in your pocket. Unlike the Apple Watch, the Xiaomi bracelet is even smaller and lighter, so your hands are less tired from wearing.
It should be remembered that at the moment only Mastercard cards of certain banks work on the bracelet.
In my opinion, the presence of NFC completely equates Band 4 with Band 5. And when buying, you have to make a choice: what do you need for the bracelet to be a sports companion or fewer types of activities, but can you pay?
Back to content >>>
Share: 





we are in social networks:
Anything to add ?! Write … eldar@mobile-review.com